Booklet
How To Innovate Like Disney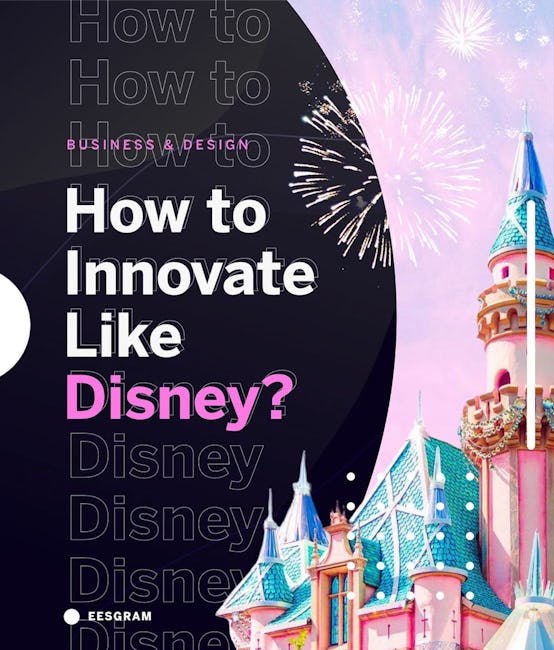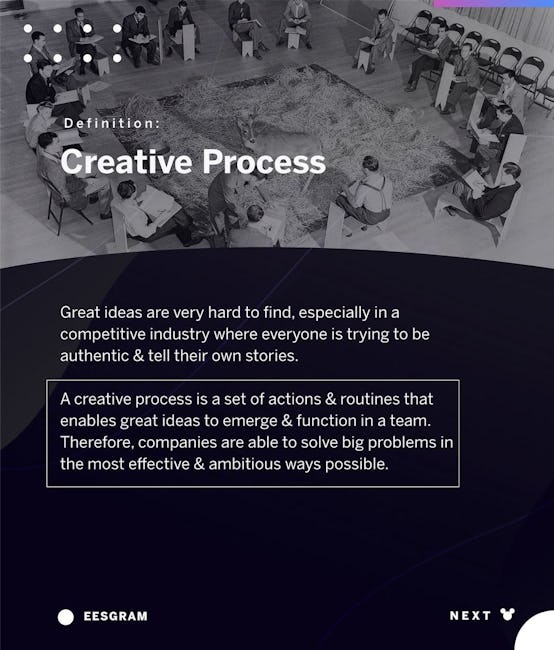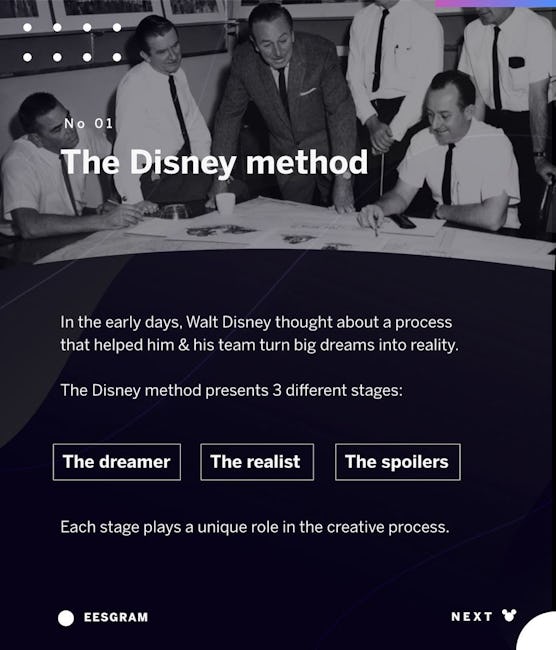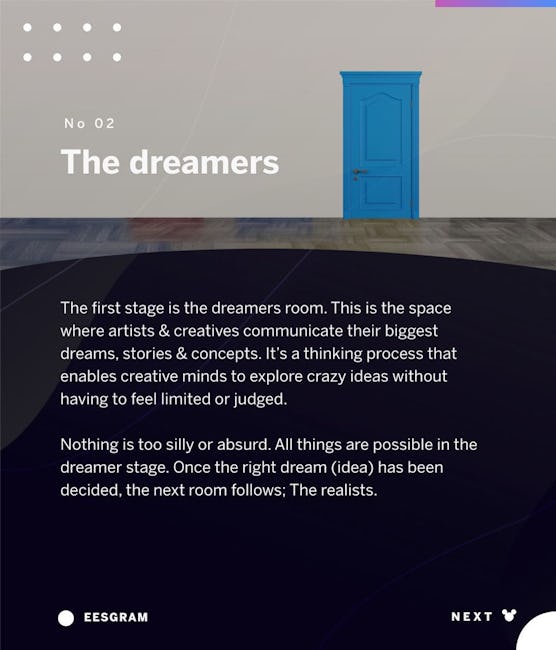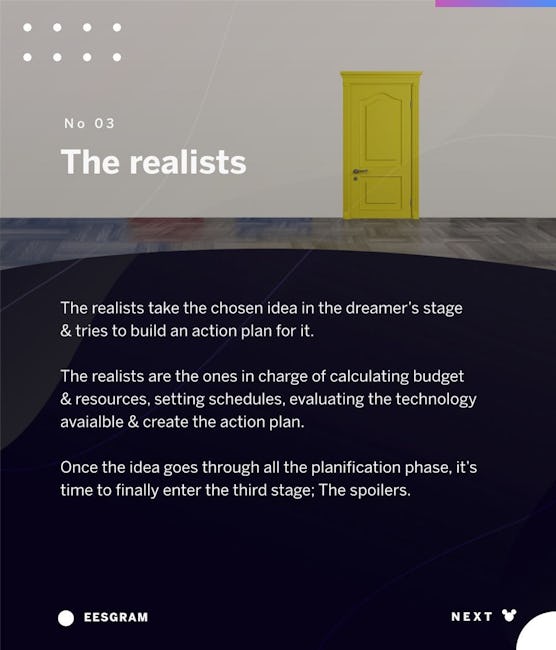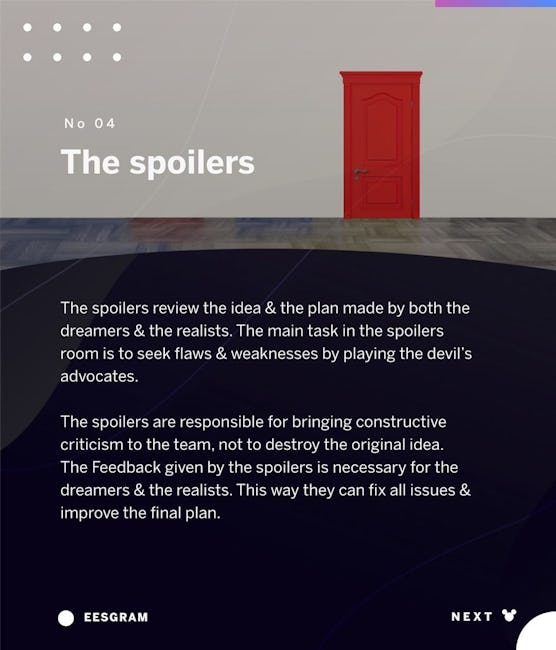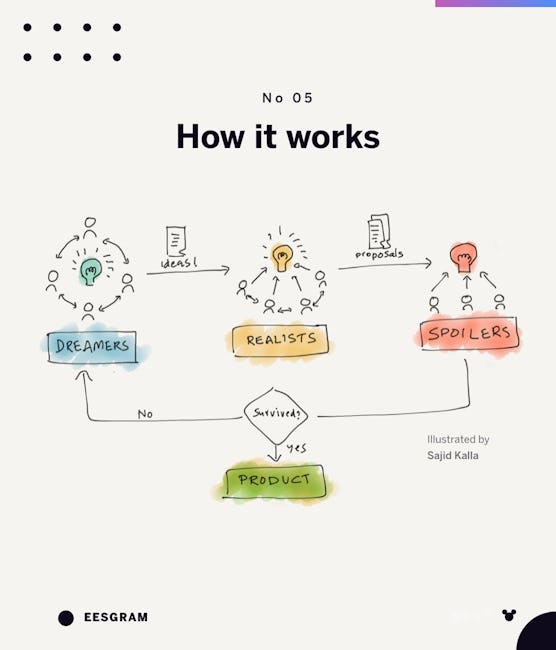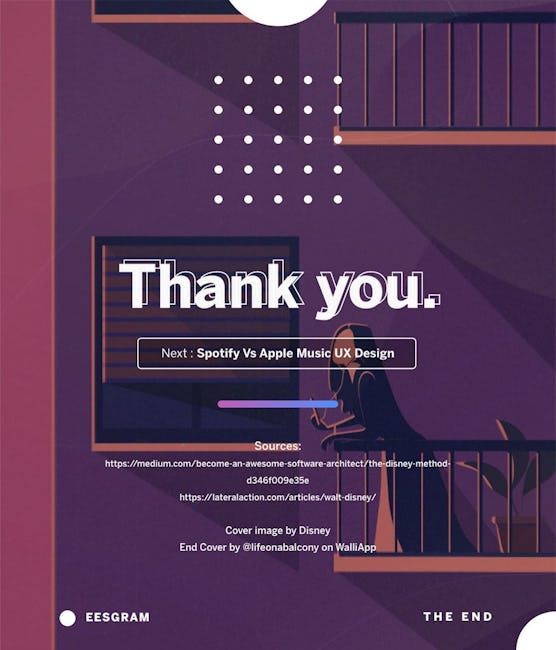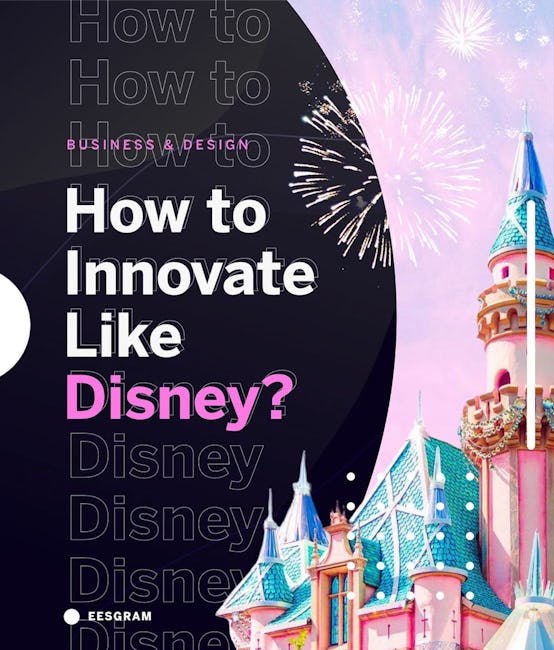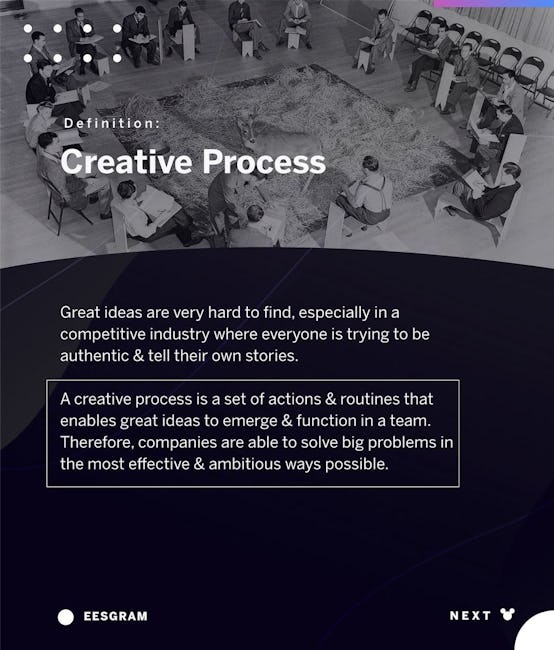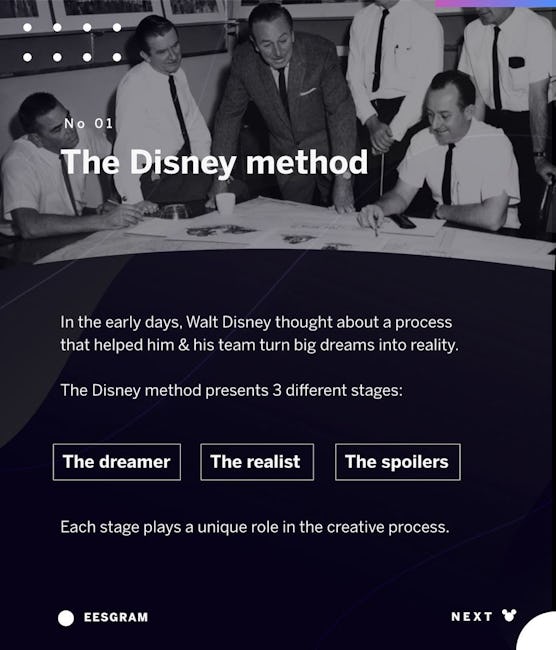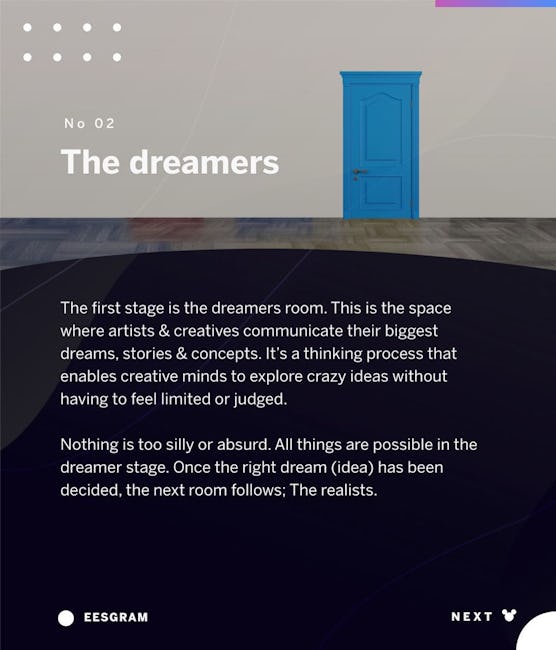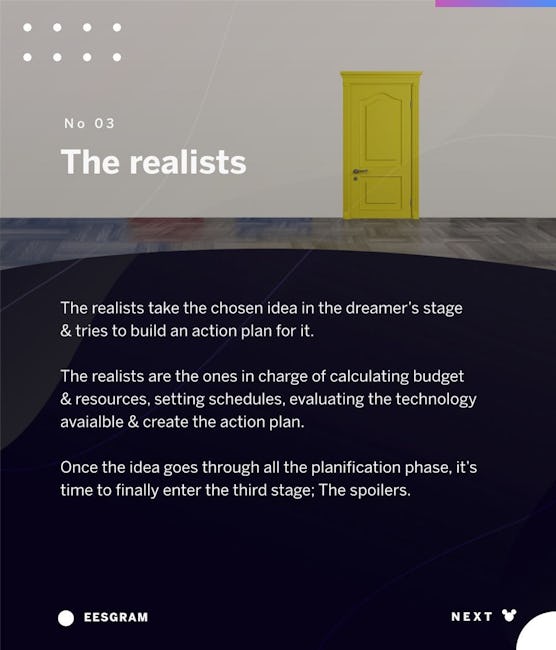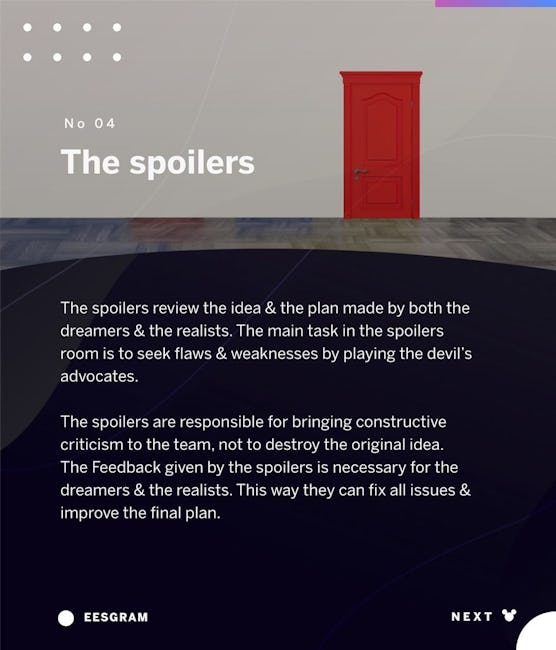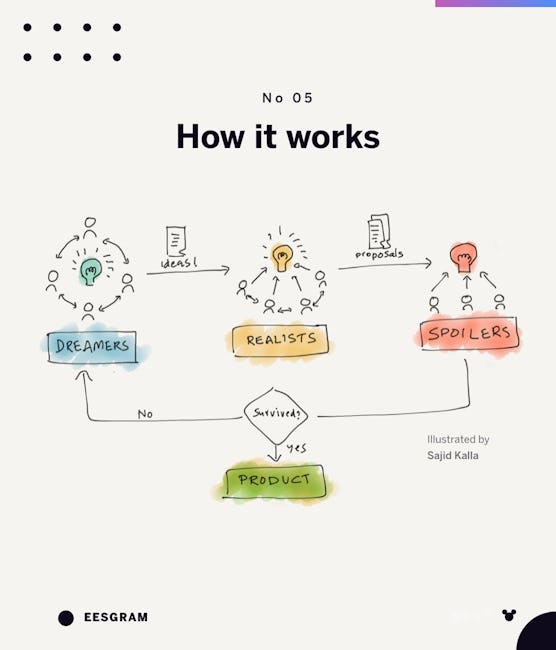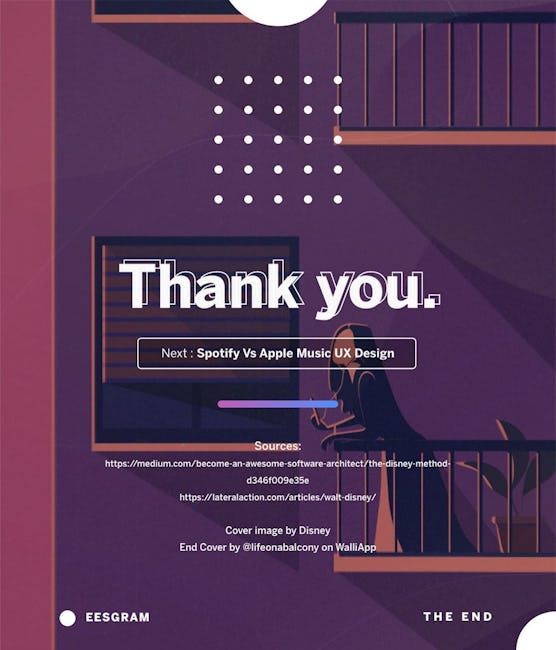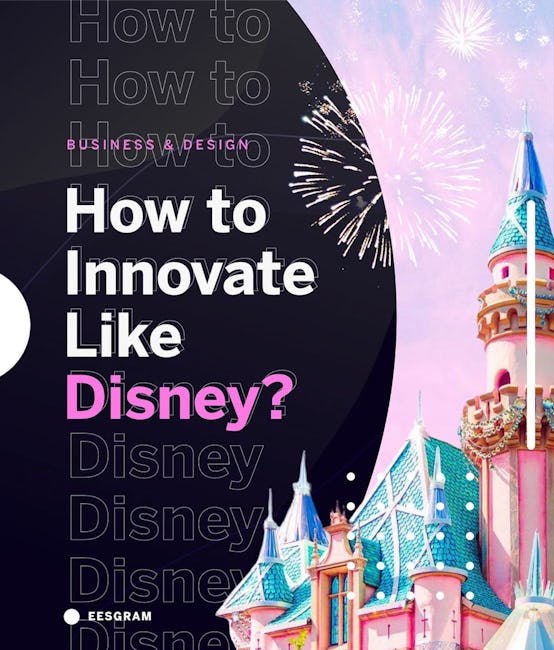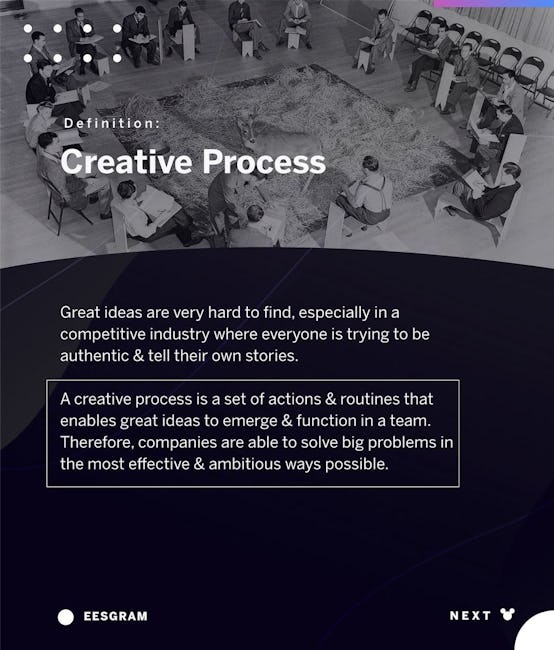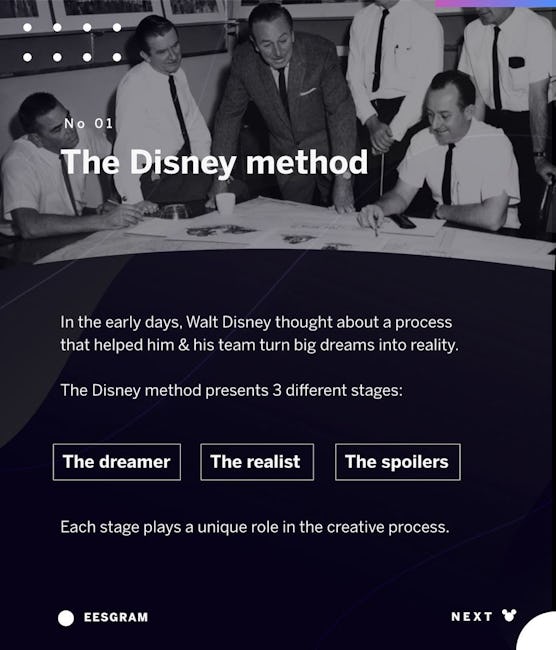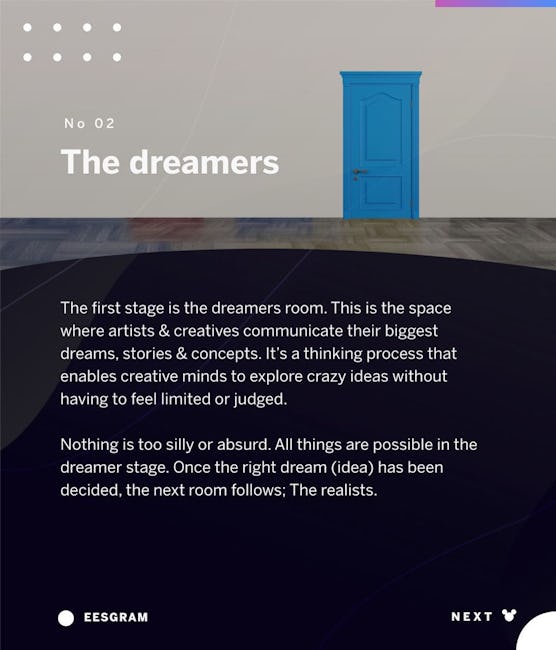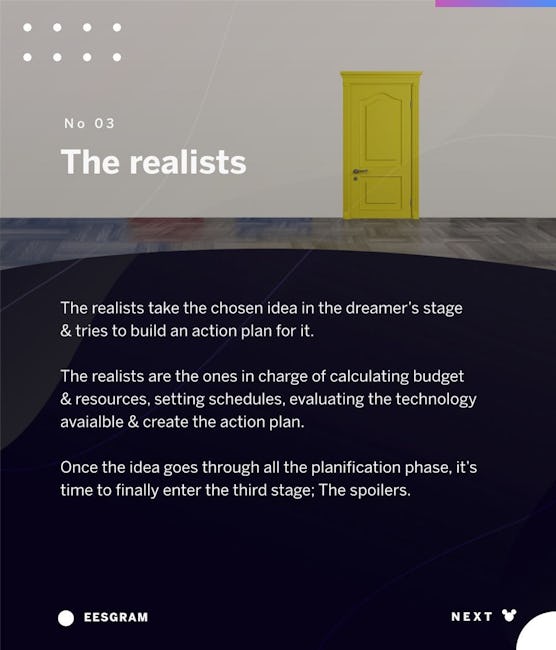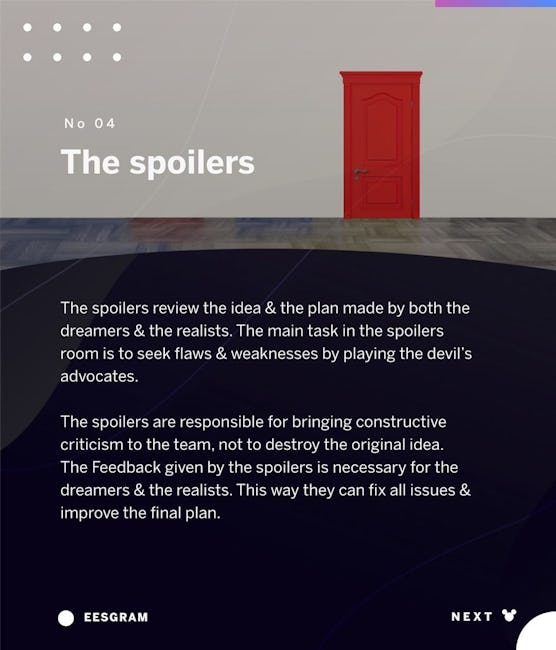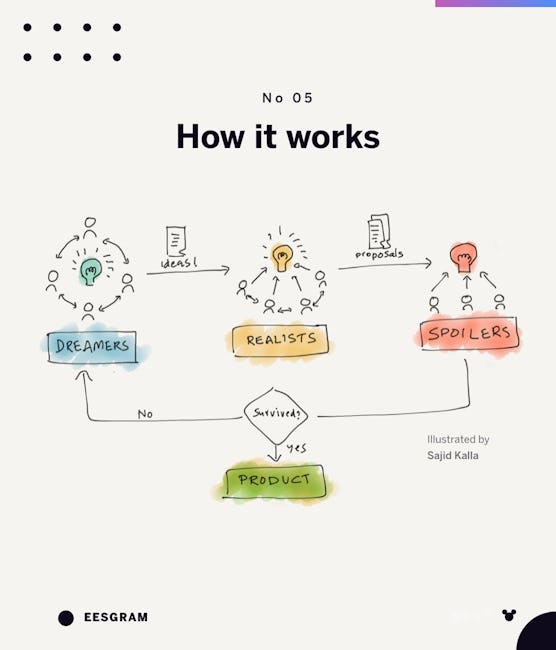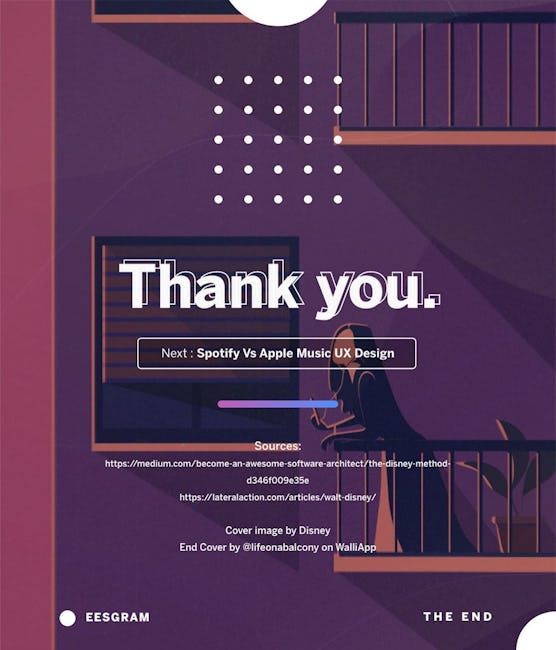 How to Innovate Like Disney?
Creative Process
Great ideas are very hard to find, especially in a competitive industry where everyone is trying to be authentic & tell their own stories.
A creative process is a set of actions & routines that enables great ideas to emerge & function in a team. Therefore, companies are able to solve big problems in the most effective & ambitious ways possible.
The Disney method
In the early days. Walt Disney thought about a process that helped him & his team turn big dreams into reality.
The Disney method presents 3 different stages:
The dreamer, The realist, The spoilers.
Each stage plays a unique role in the creative process.
The dreamers
The first stage is the dreamers room. This is the space where artists & creatives communicate their biggest dreams, stories & concepts. It's a thinking process that enables creative minds to explore crazy ideas without having to feel limited or judged.
Nothing is too silly or absurd. All things are possible in the dreamer stage. Once the right dream (idea) has been decided. the next room follows: The realists.
The realists
The realists take the chosen idea in the dreamer's stage & tries to build an action plan for it.
The realists are the ones in charge of calculating budget & resources. setting schedules. evaluating the technology avaialble & create the action plan.
Once the idea goes through all the planification phase, it's time to finally enter the third stage: The spoilers.
The spoilers
The spoilers review the idea & the plan made by both the dreamers & the realists. The main task in the spoilers room is to seek flaws & weaknesses by playing the devil's advocates.
The spoilers are responsible for bringing constructive criticism to the team. not to destroy the Original Idea. The Feedback given by the spoilers is necessary for the dreamers & the realists. This way they can fix all issues & improve the final plan.
More booklets by Elias Serrano
More Design booklets
Your recently viewed booklets
See all booklets