Booklet
How To Increase WIFI Signal Strength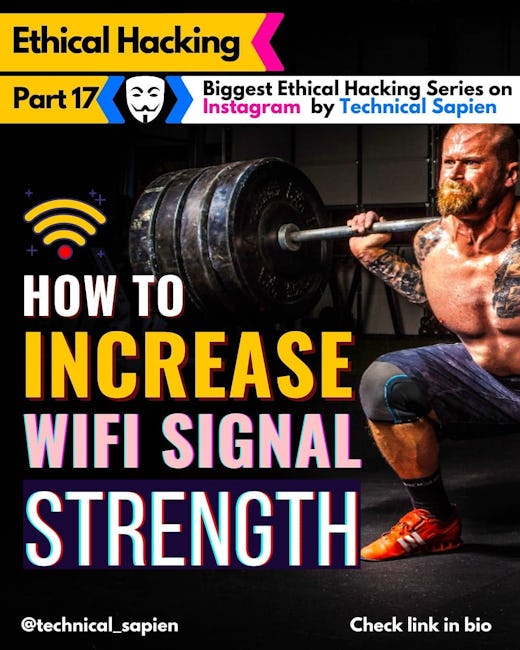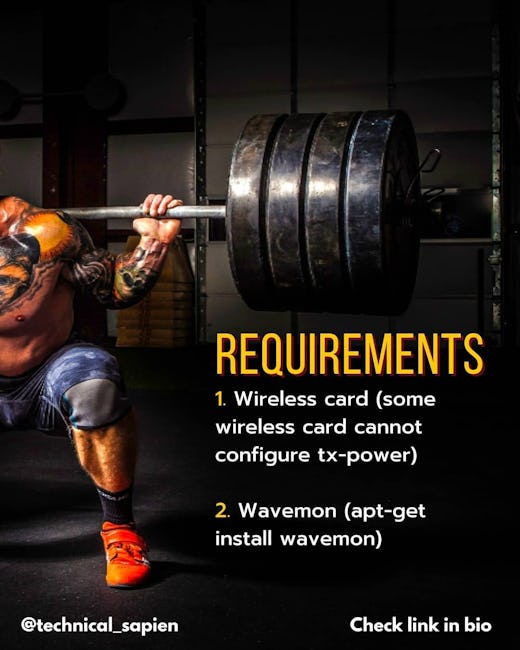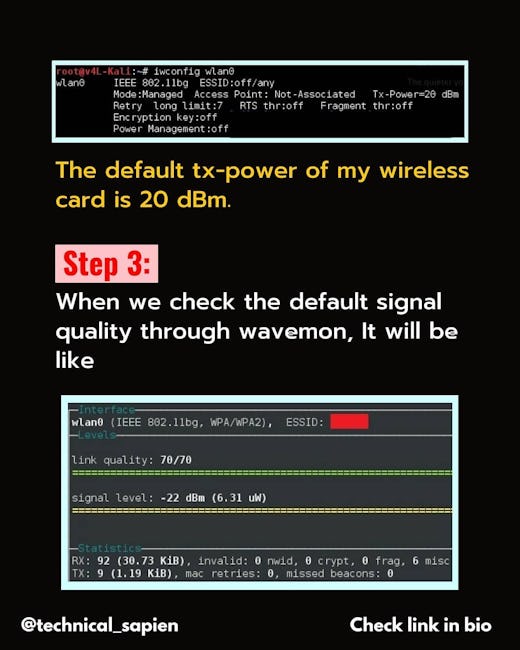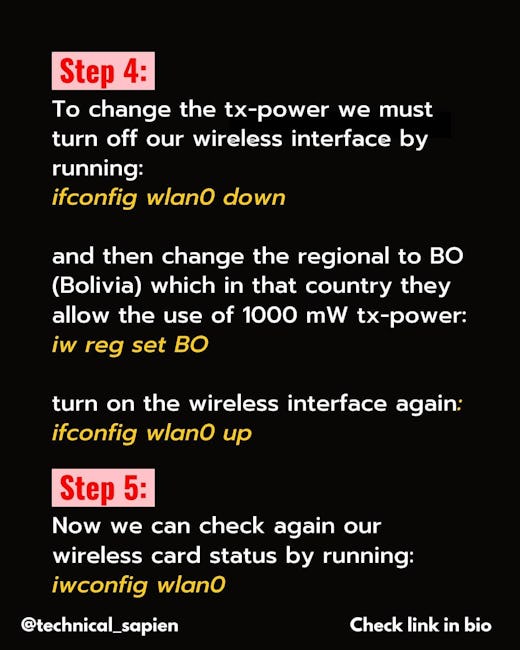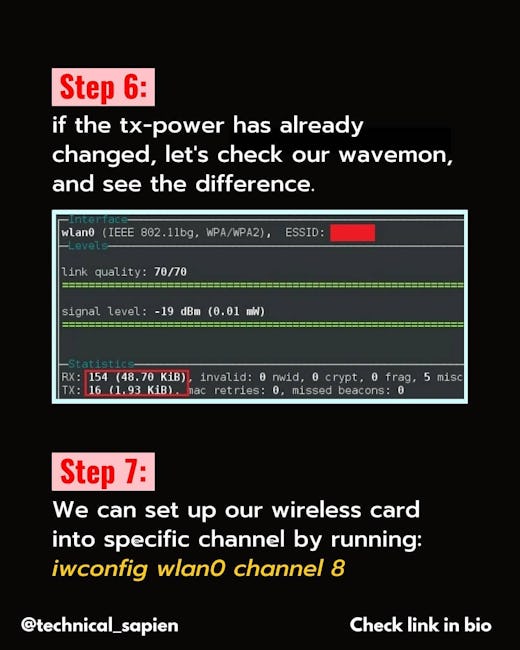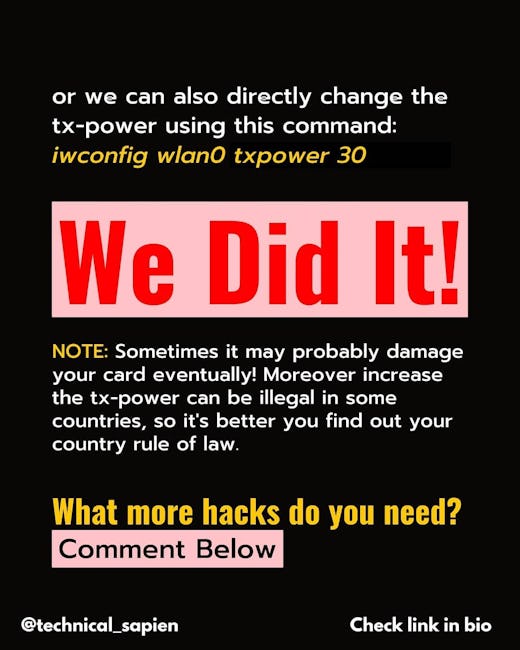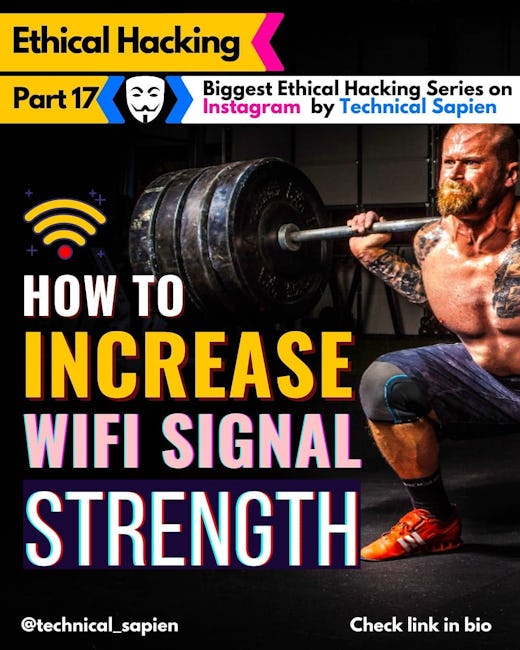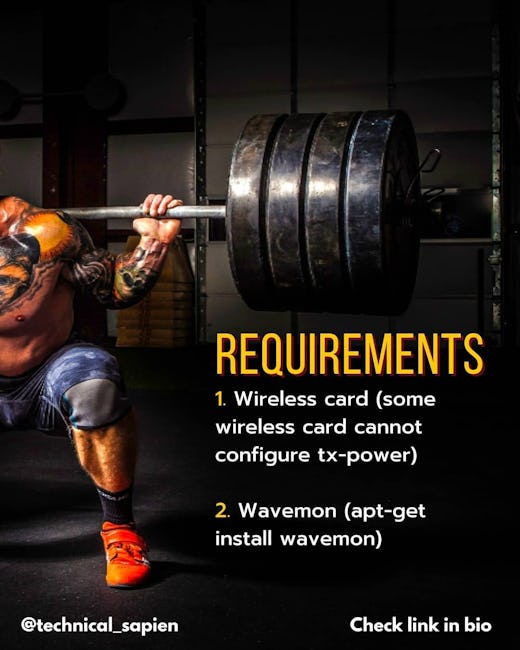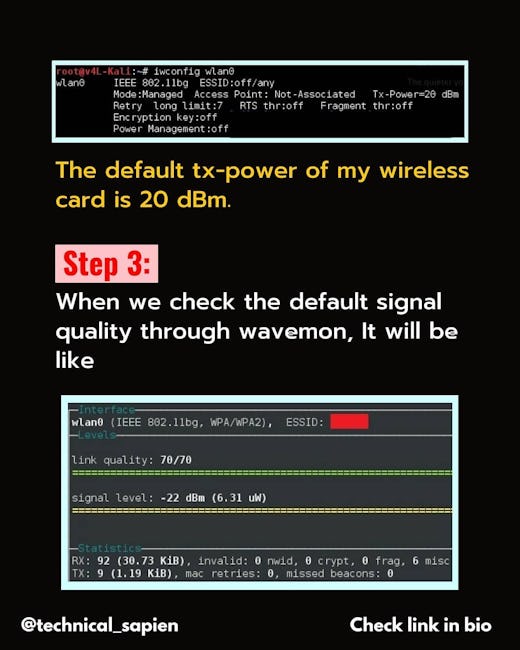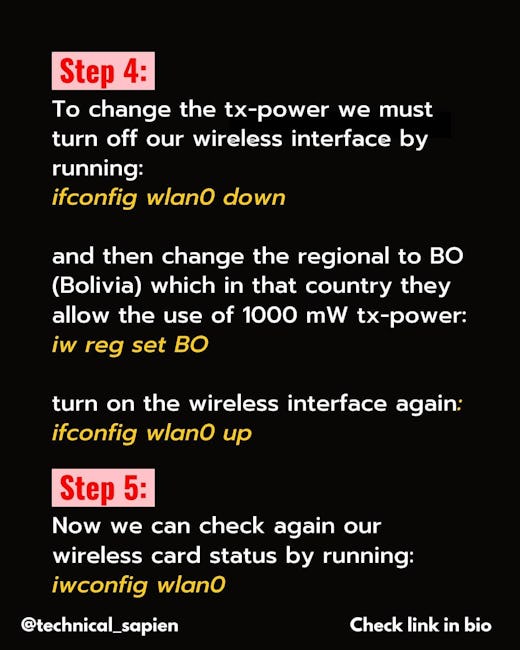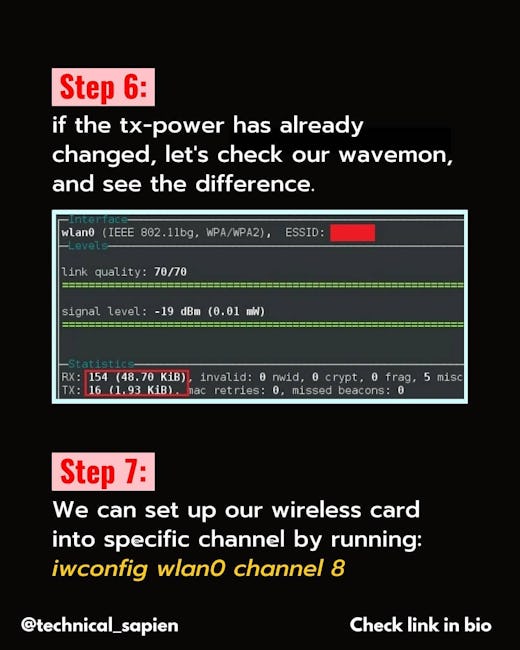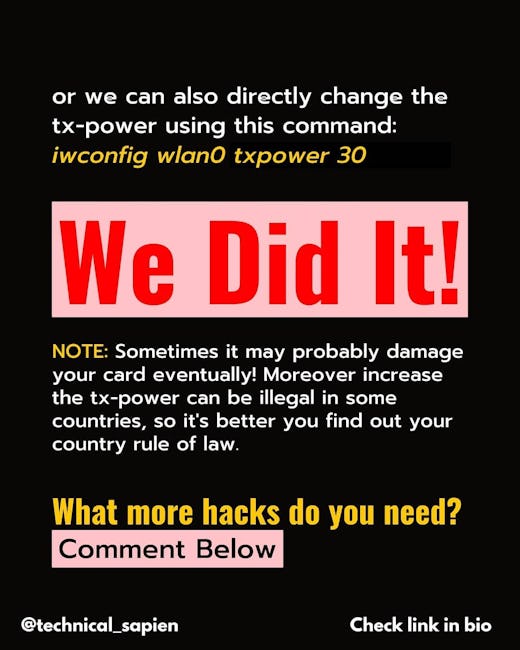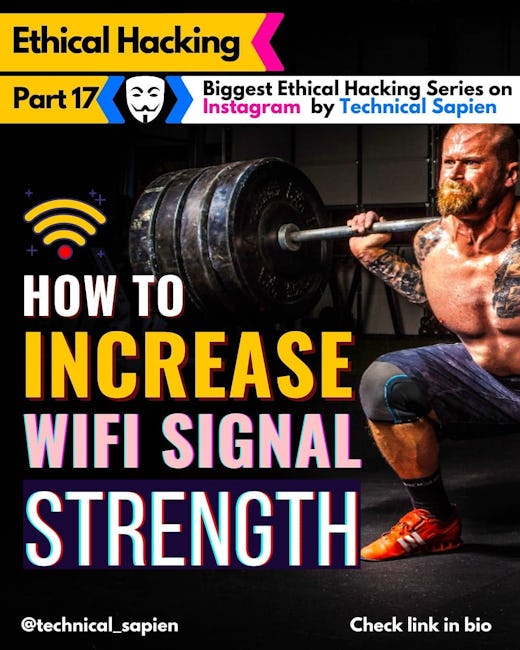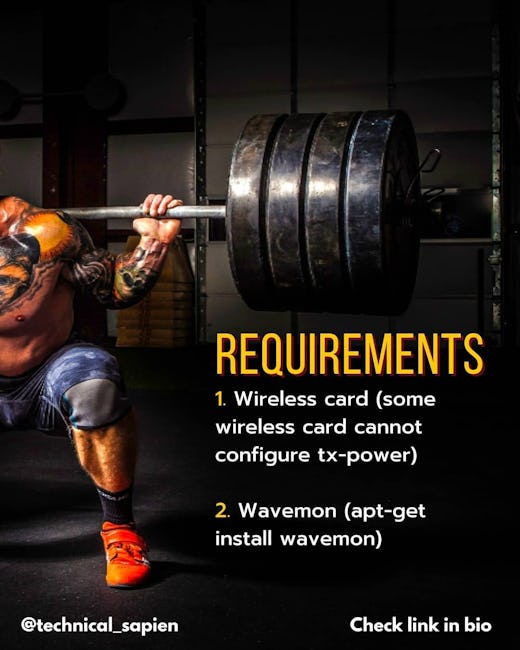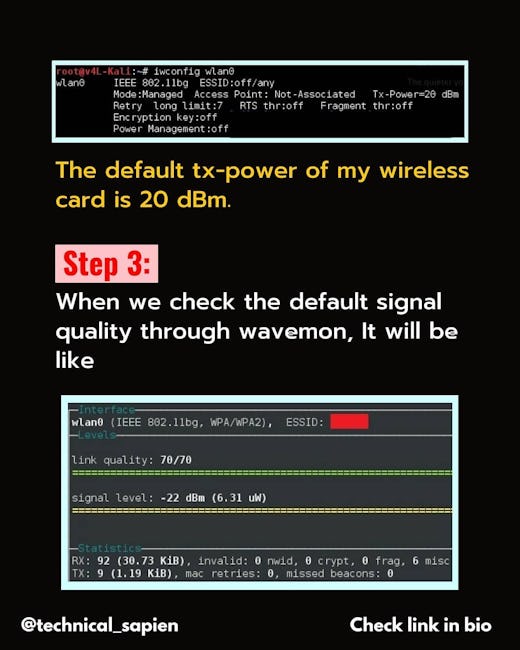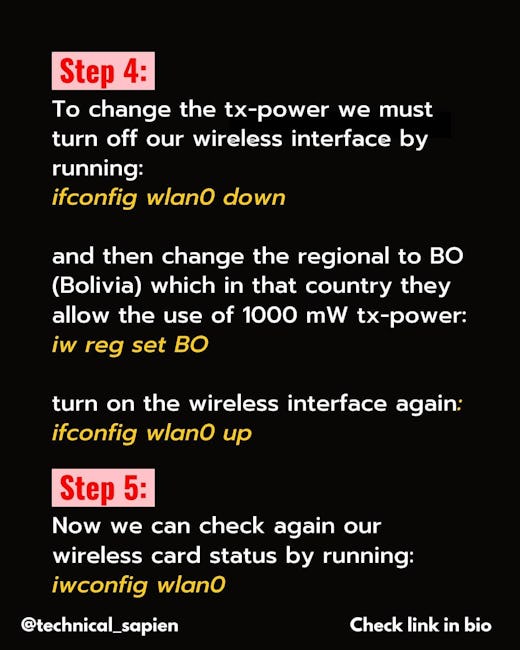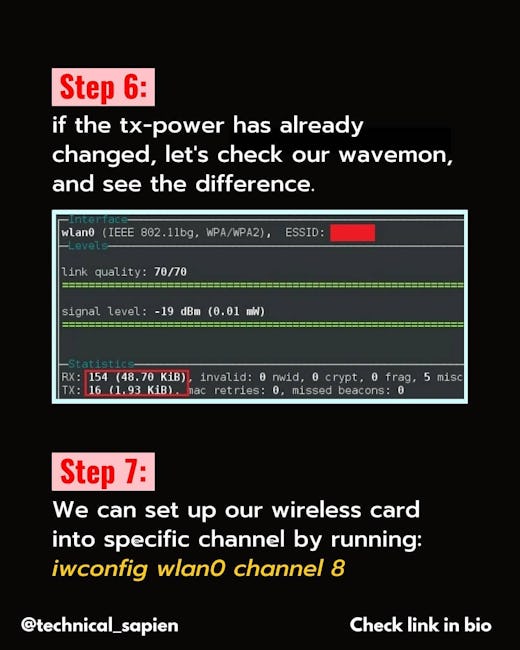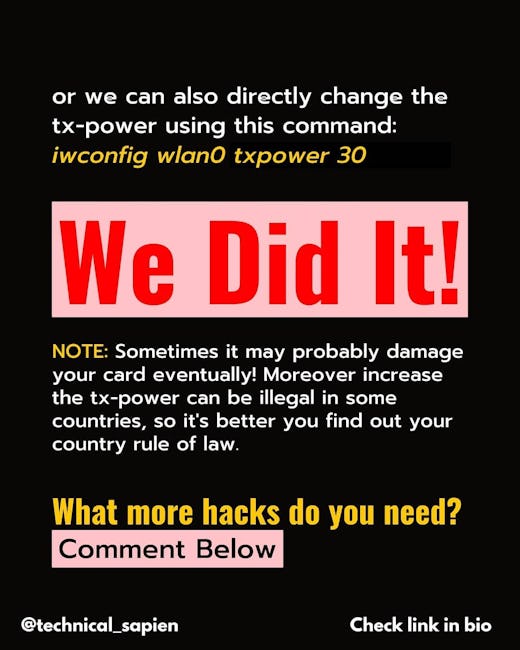 How To Increase WIFI Signal Strength
Requirements:
1. Wireless card (some wireless card cannot configure tx-power)
2. Wavemon (apt-get install wavemon)
Concept:
The default Tx-Power of wireless is set to 20 dBm, usually used by 802.11b/g Wireless LAN.
We will be able to set the Tx-power default setting from 20 dBm to 30 dBm.
Steps To Follow:
Step 1:
Open up our terminal and type ifconfig and make is sure your wireless network already detected and up.
Step 2:
Now let's check our wireless card default tx-power by running this command.
Step 3:
When we check the default signal quality through wavemon, it will be like:
Step 4:
To change the tx-power we must turn-off our wireless interface by running: ifconfig wlan0 down
and then change the regional to BO (Bolivia ) which in that country they allow the use of 1000 mW tx-power:
iw reg set BO
turn on the wireless interface again:
ifconfig wlan up
Step 5:
Now we can check again our wireless card status by running: iwconfig wlan0
Step 6:
If the tx-power has already changed, let's check our wavemon, and see the difference.
Step 7:
We can set up our wireless card into specific channel by running: iwconfig wlan channel 8 or we xan also directly change the tx-power using this command:
iwconfig wlan0 txpower 30
WE DID IT!
More booklets by Technical Sapien
More IT & Software booklets
Your recently viewed booklets
See all booklets