Booklet
How to Improve Your Instagram Reach.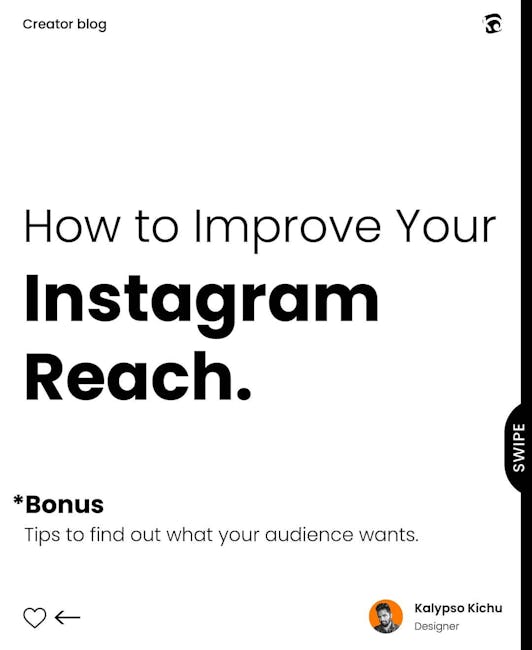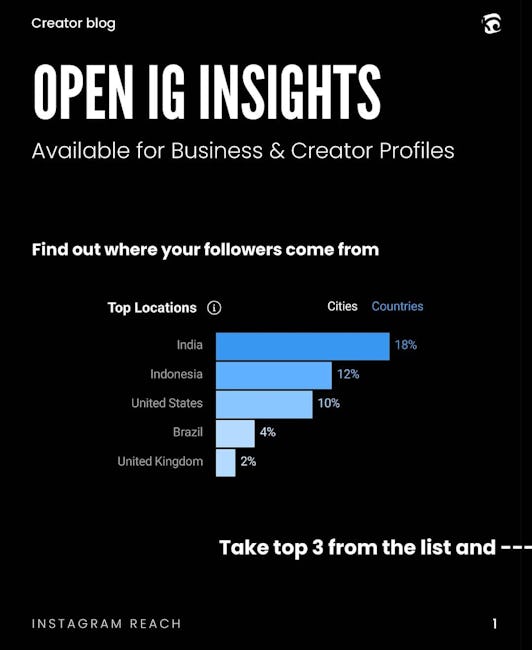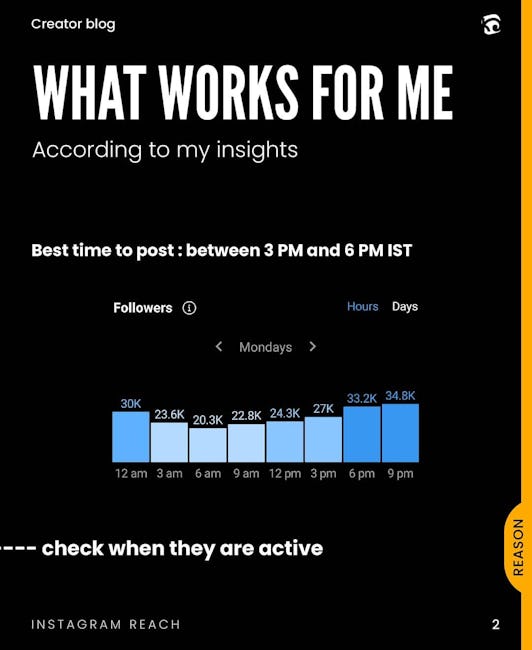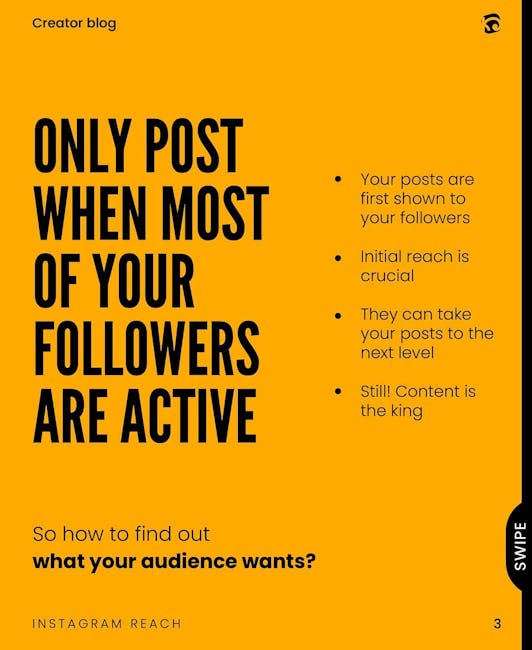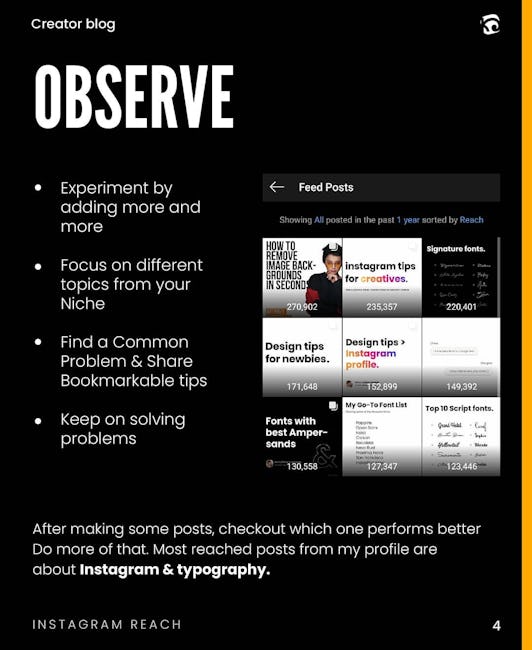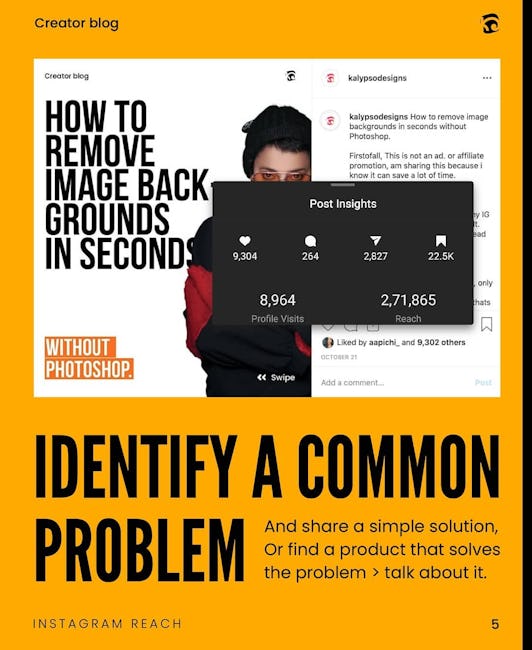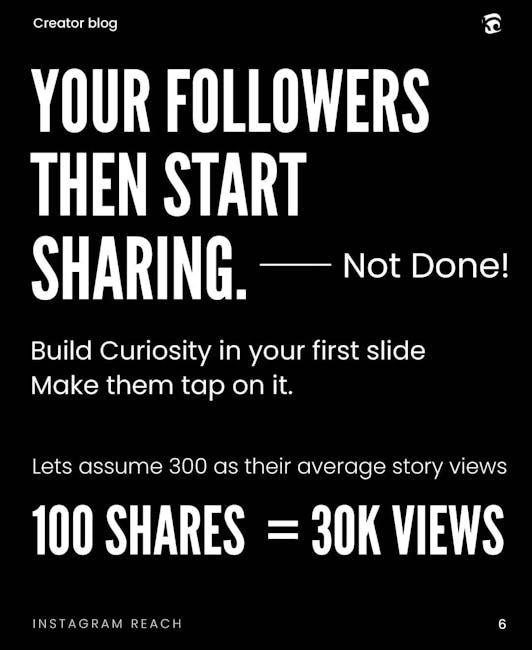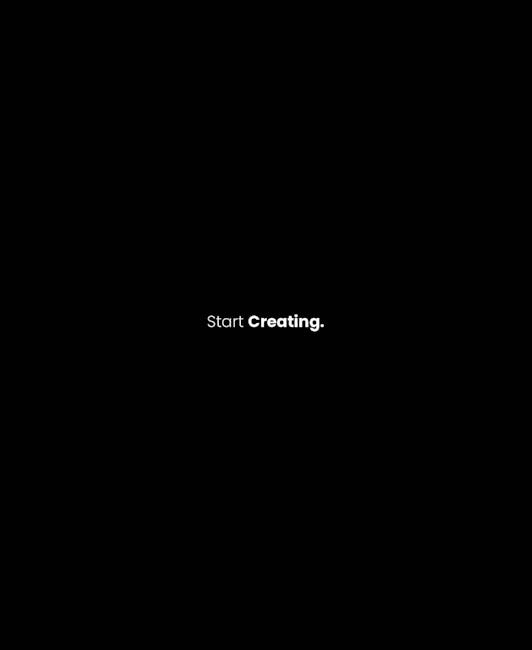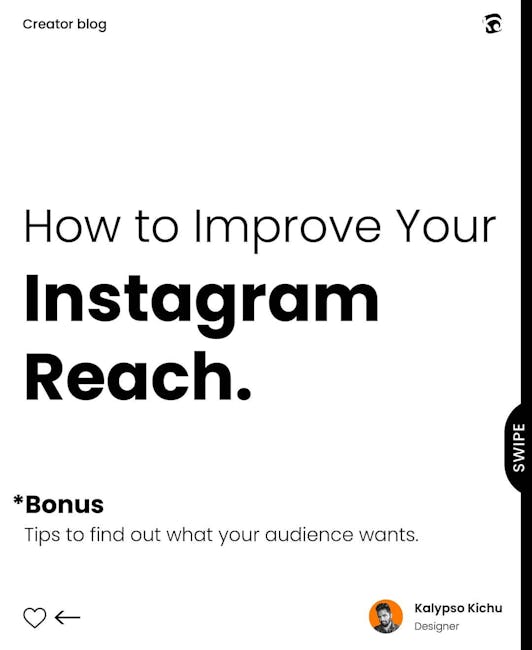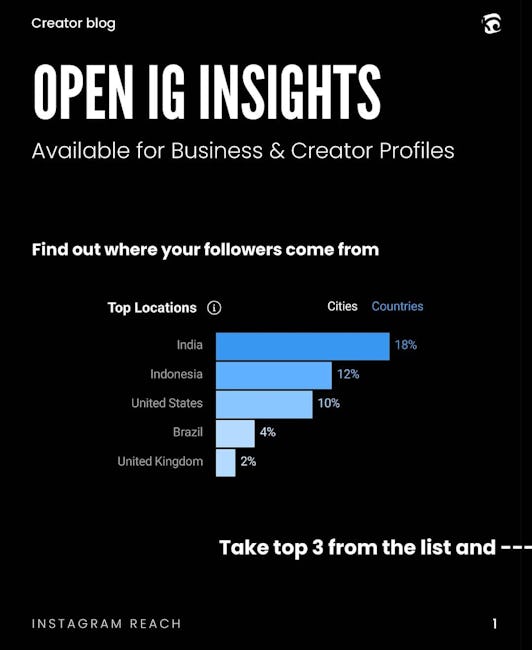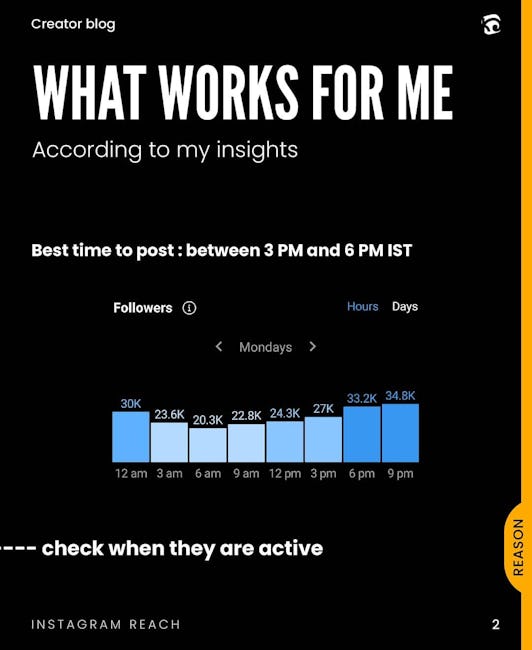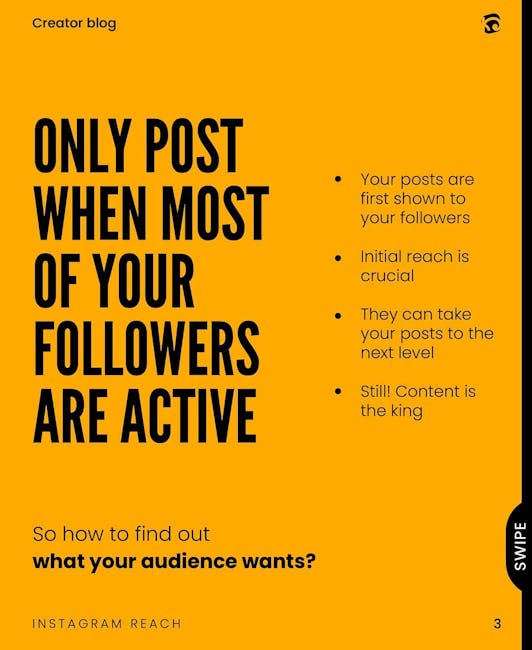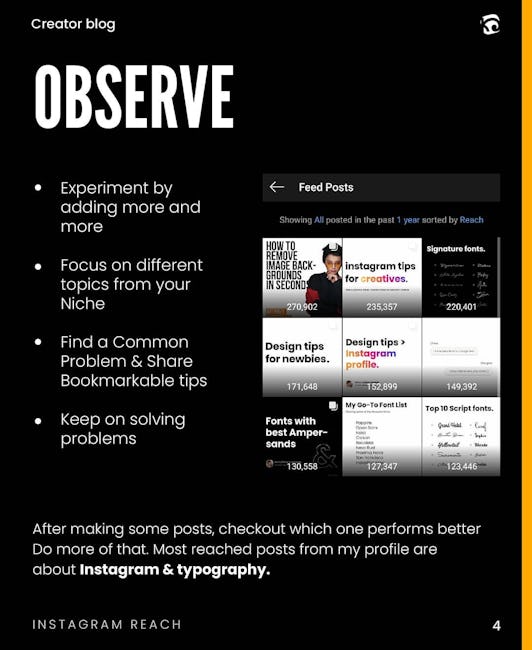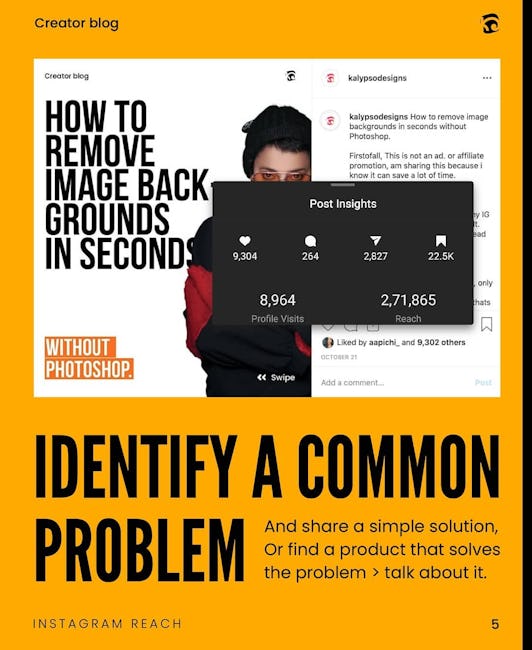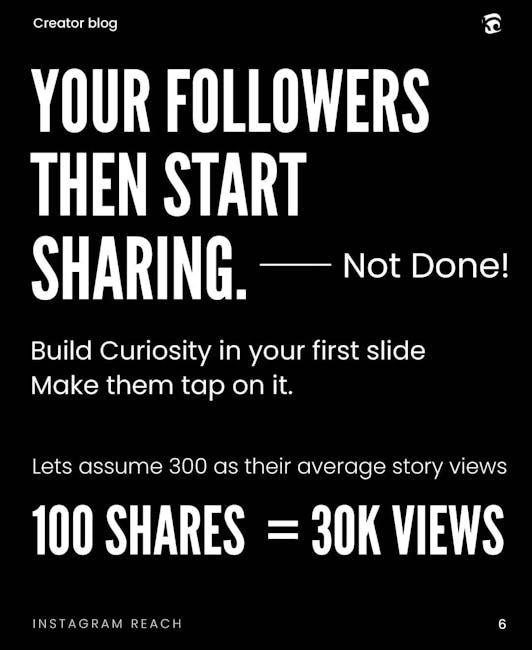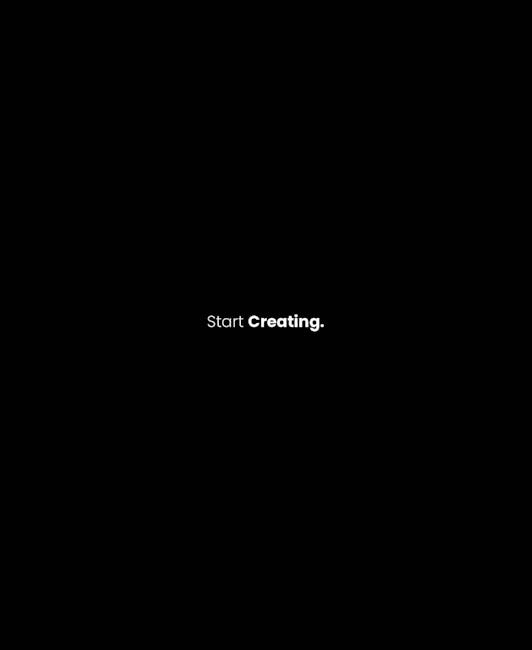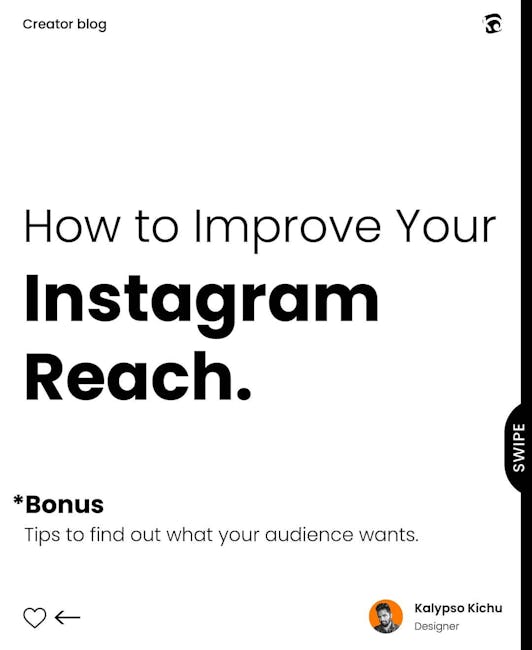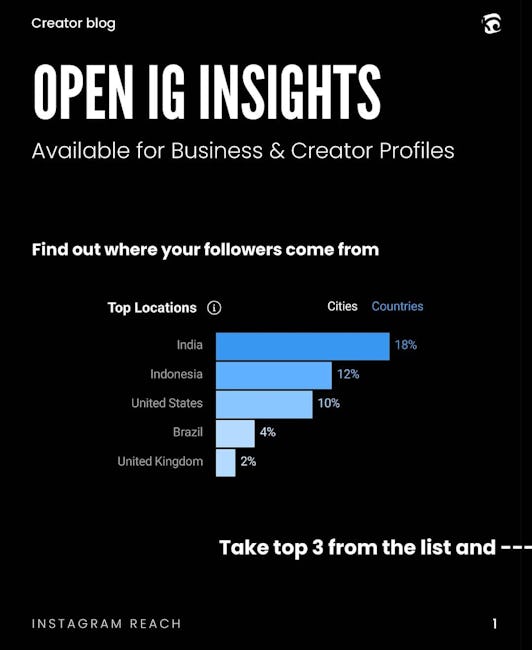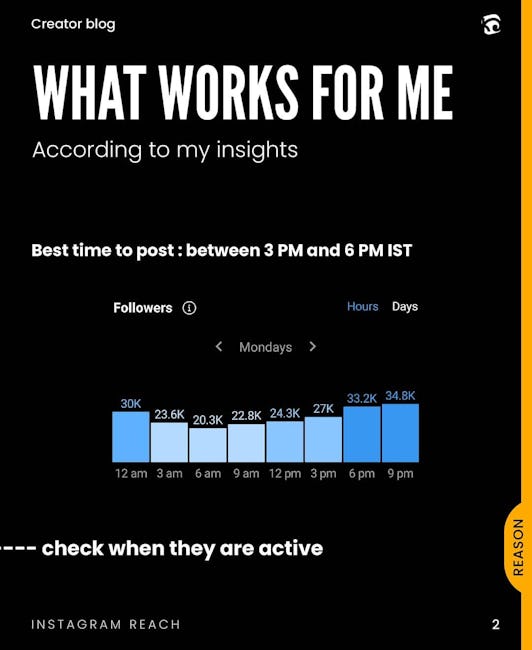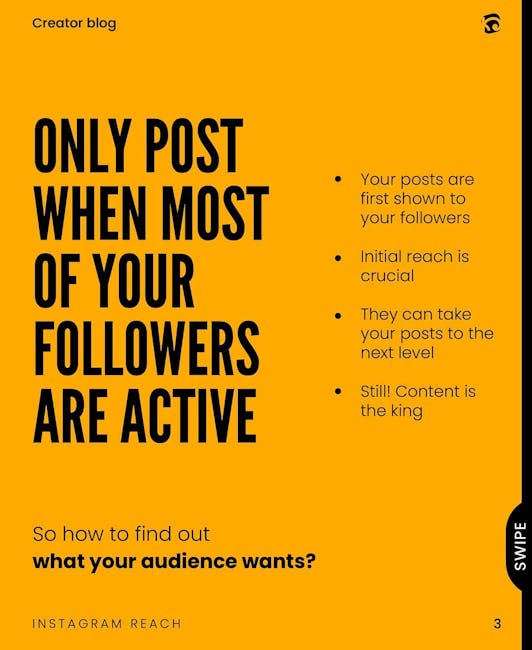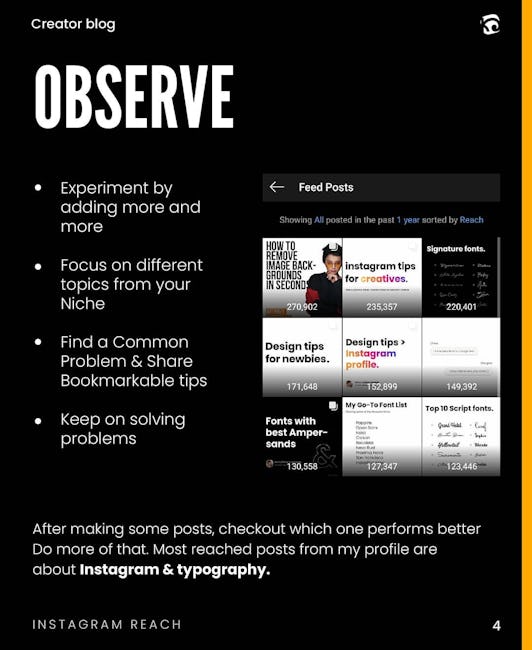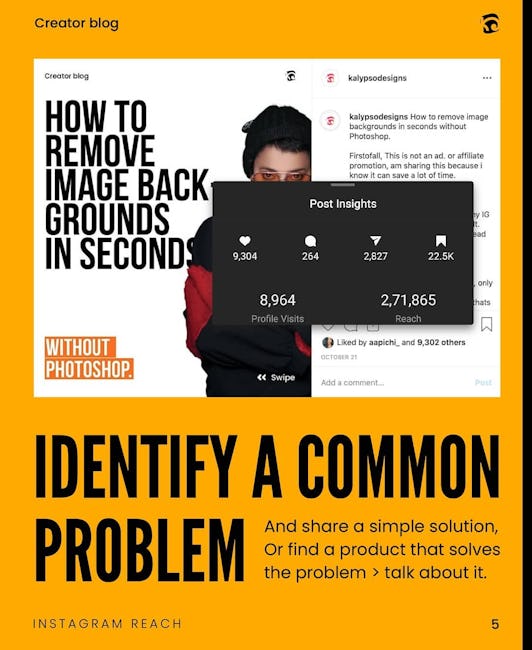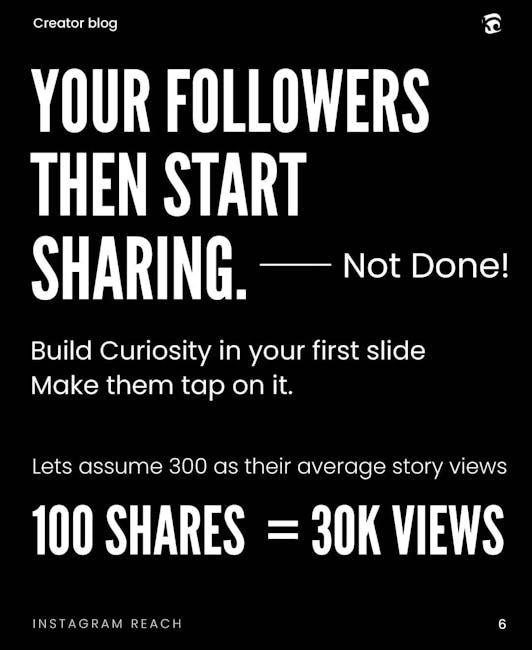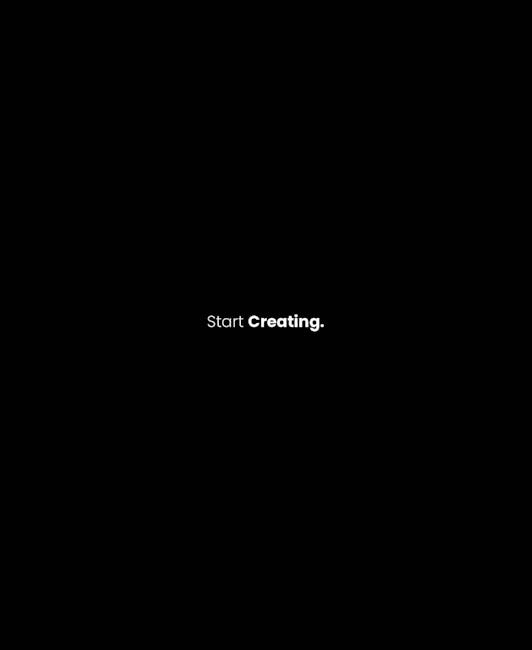 How to Improve Your Instagram Reach.
*Bonus
Tips to find out what your audience wants.
OPEN IG INSIGHTS
Available for Business & Creator Profiles
Find out where your followers come from
WHAT WORKS FOR ME
According to my insights
Best time to post : between 3 PM and 6 PM 1ST
ONLY POST WHEN MOST OF YOUR FOLLOWERS ARE ACTIVE
Your posts are first shown to your followers
Initial reach is crucial
They can take your posts to the next level
Still! Content is the king
OBSERVE
Experiment by adding more and more
Focus on different topics from your Niche
Find a Common Problem & Share Bookmarkable tips
Keep on solving problems
After making some posts, checkout which one performs better Do more of that. Most reached posts from my profile are about Instagram & typography.
IDENTIFY A COMMON PROBLEM
And share a simple solution, Or find a product that solves the problem > talk about it.
YOUR FOLLOWERS THEN START SHARING. Not Done!
Build Curiosity in your first slide Make them tap on it.
Lets assume 300 as their average story views
100 SHARES = 30K VIEWS
Start Creating
More booklets by kalypso
More Design booklets
Your recently viewed booklets
See all booklets