Booklet
How to Handle Clients Who Don't Pay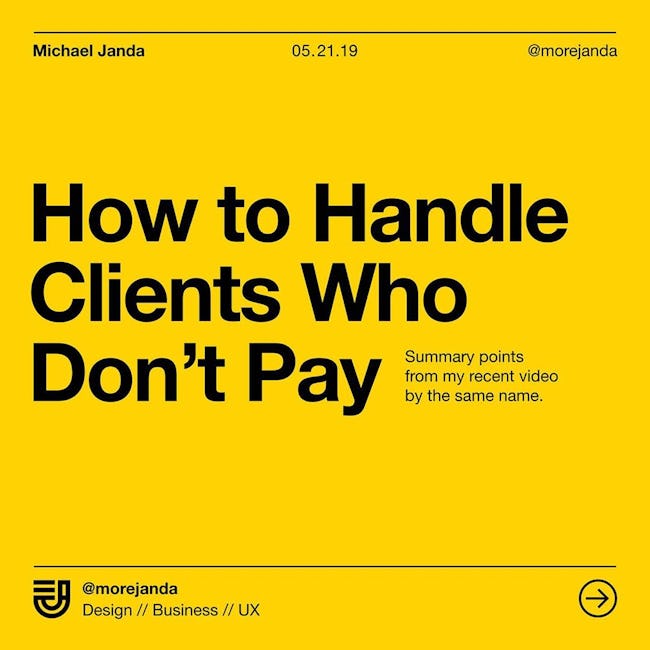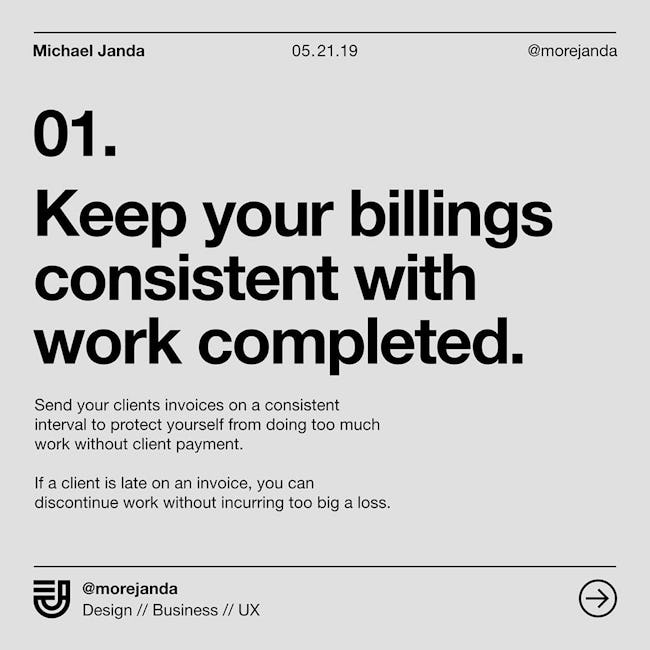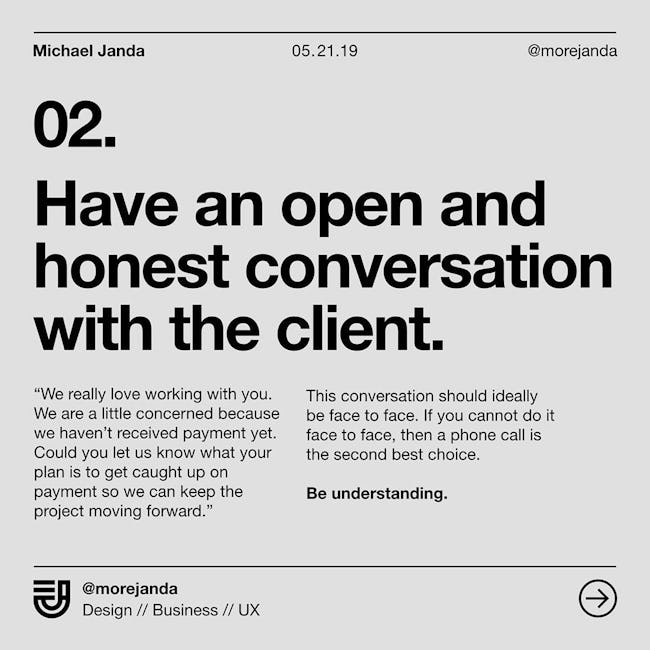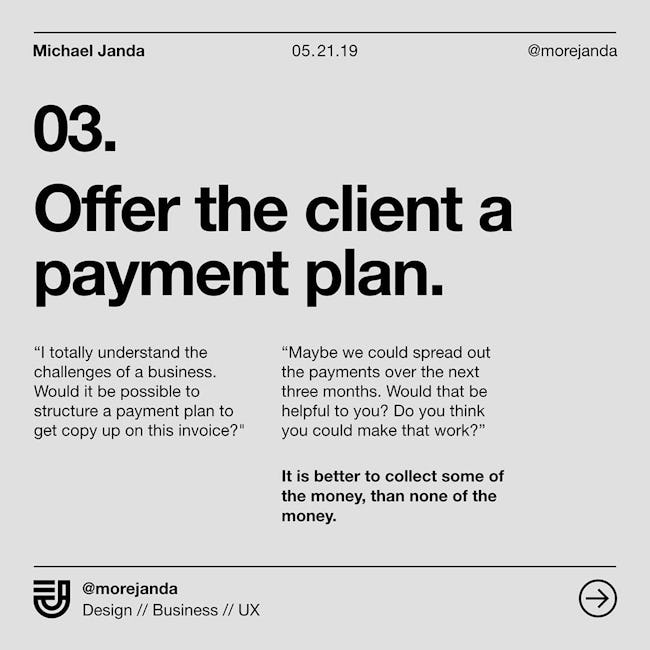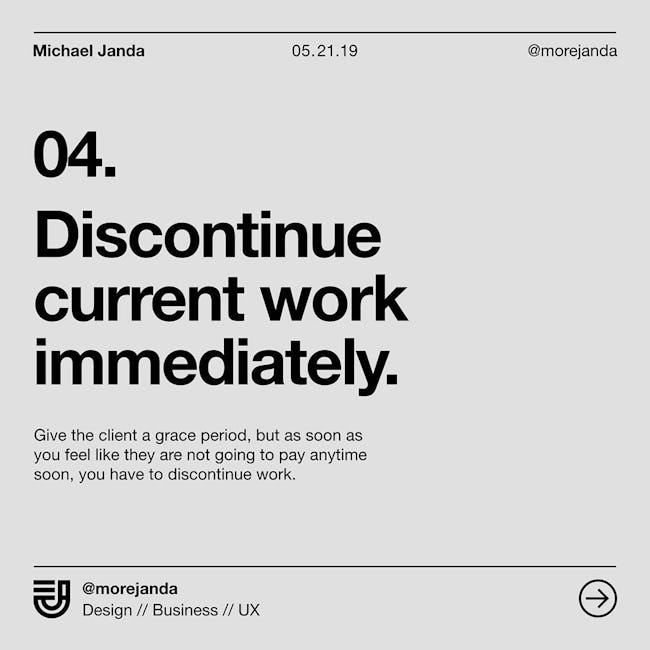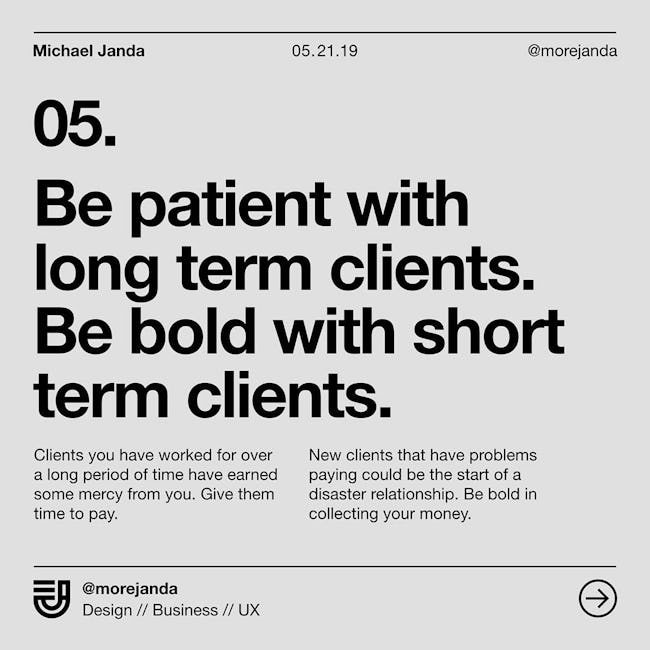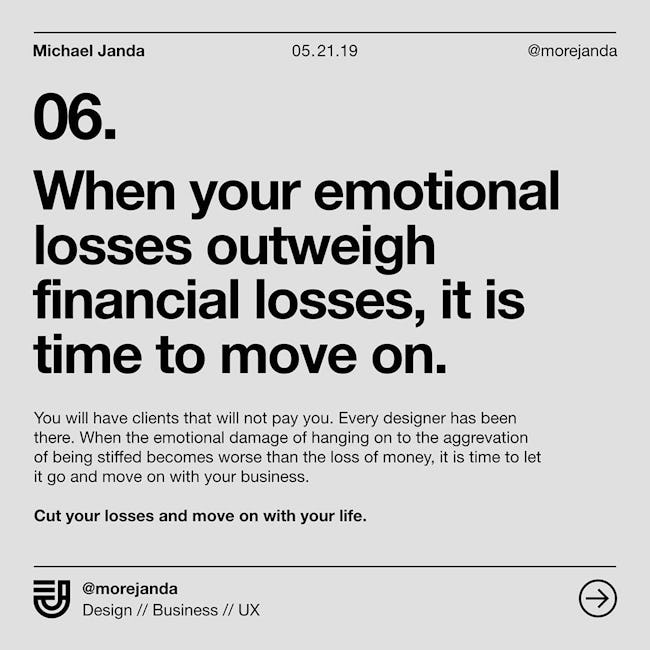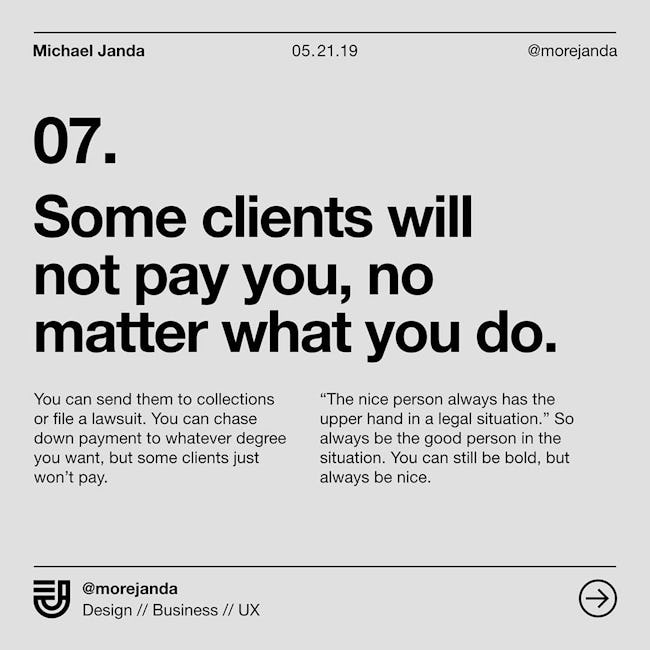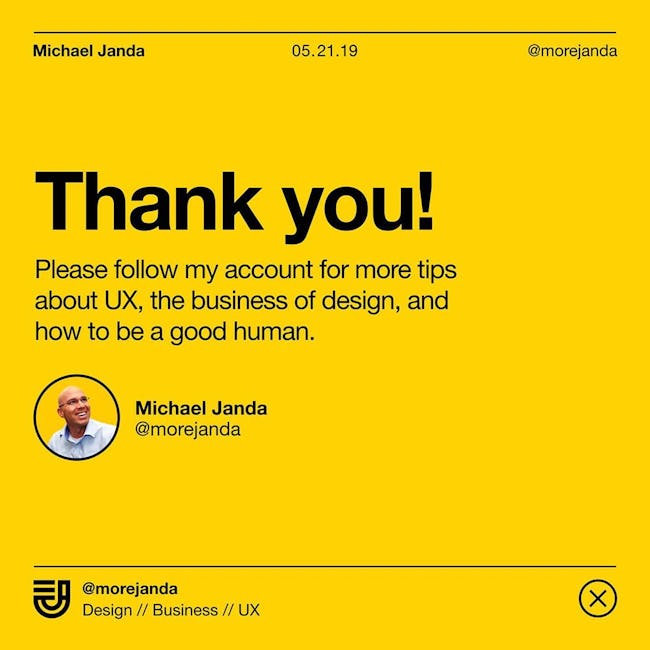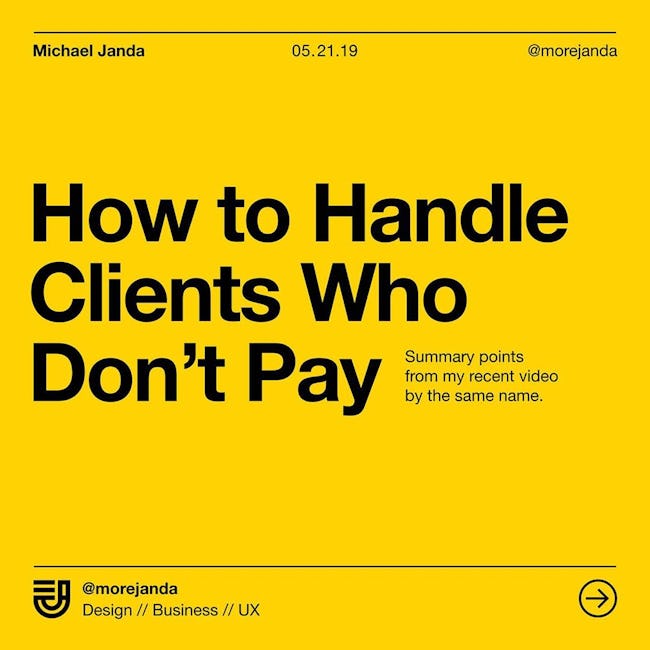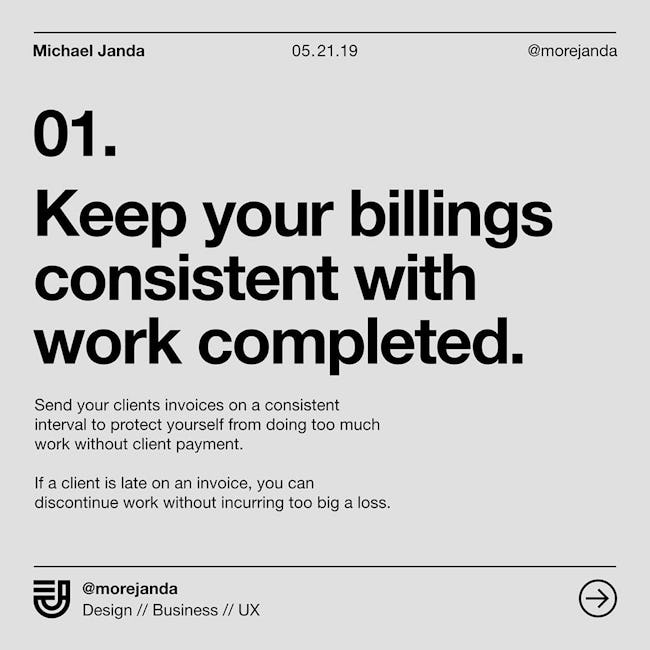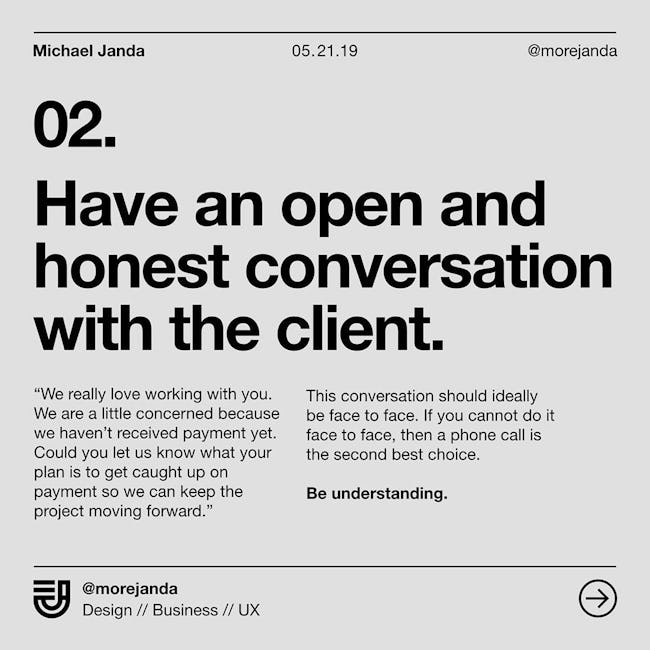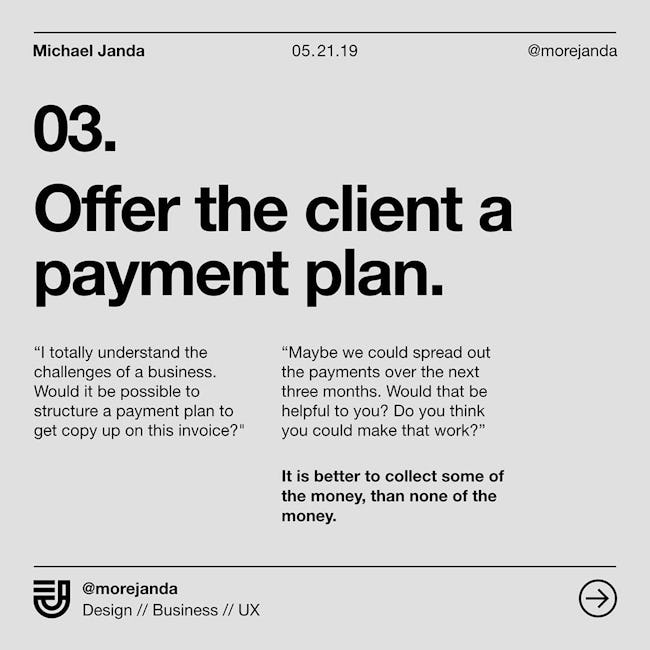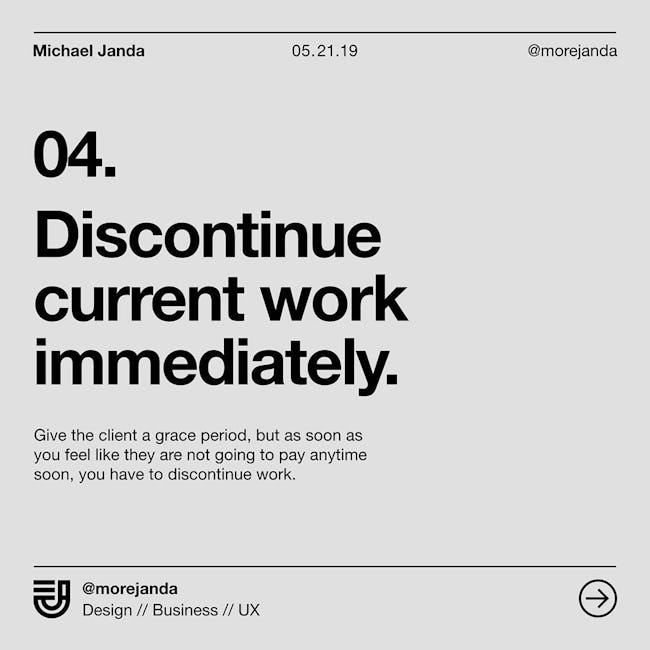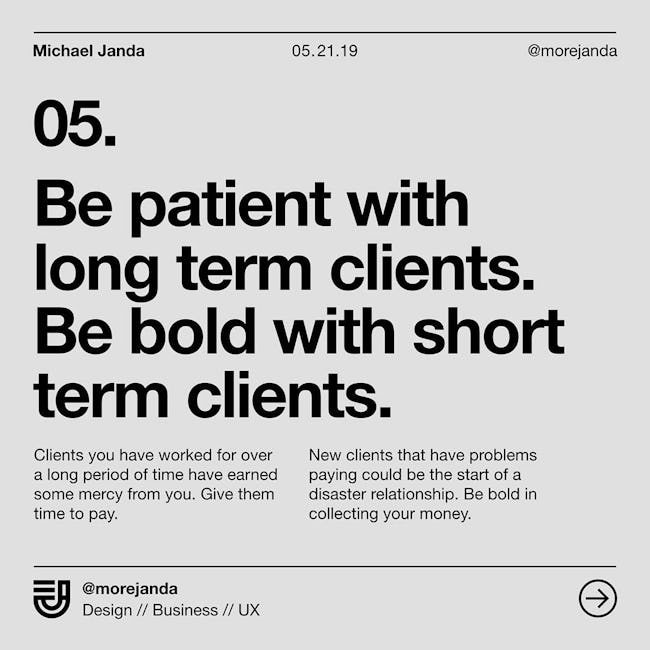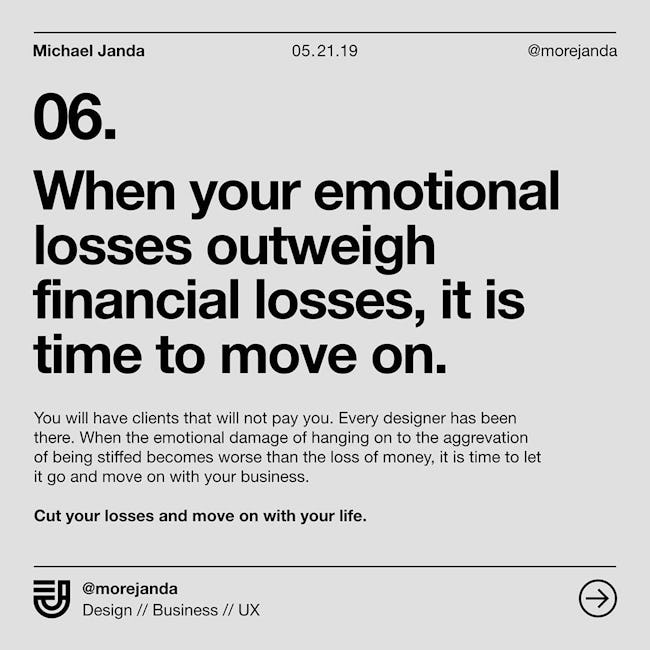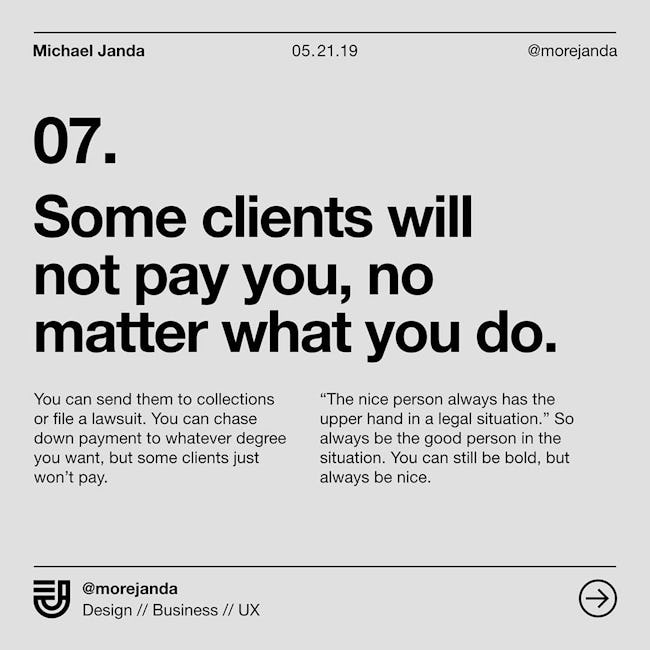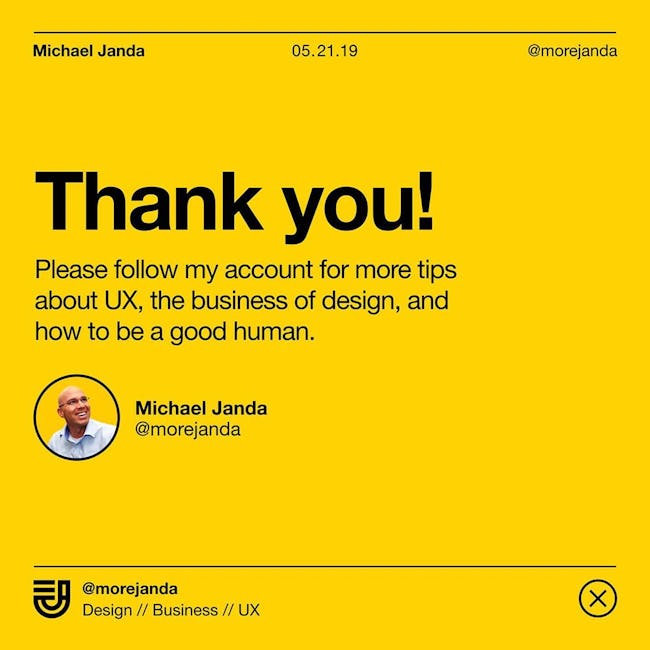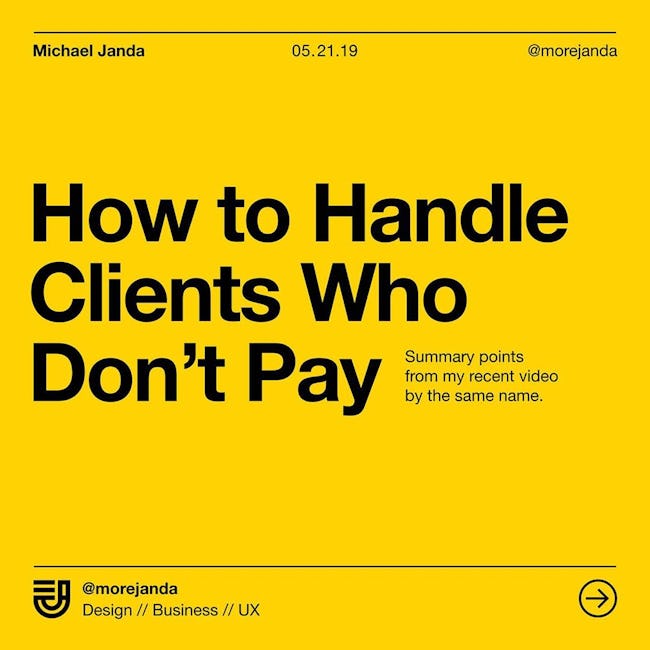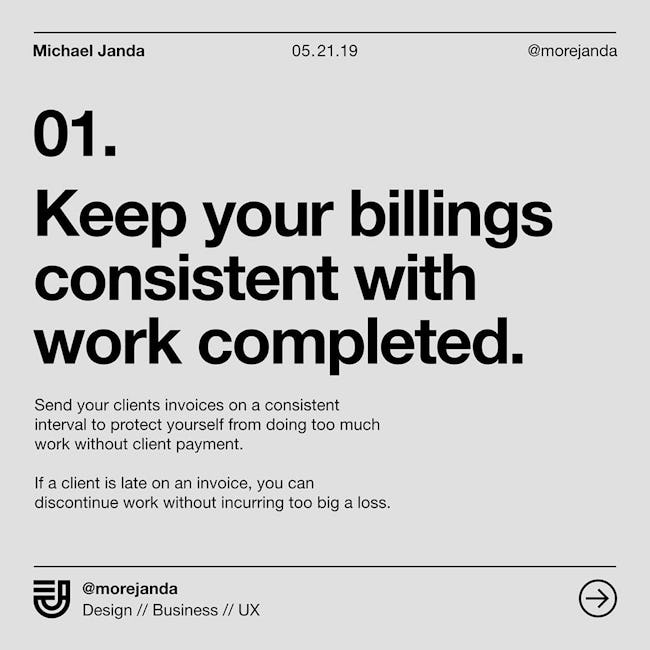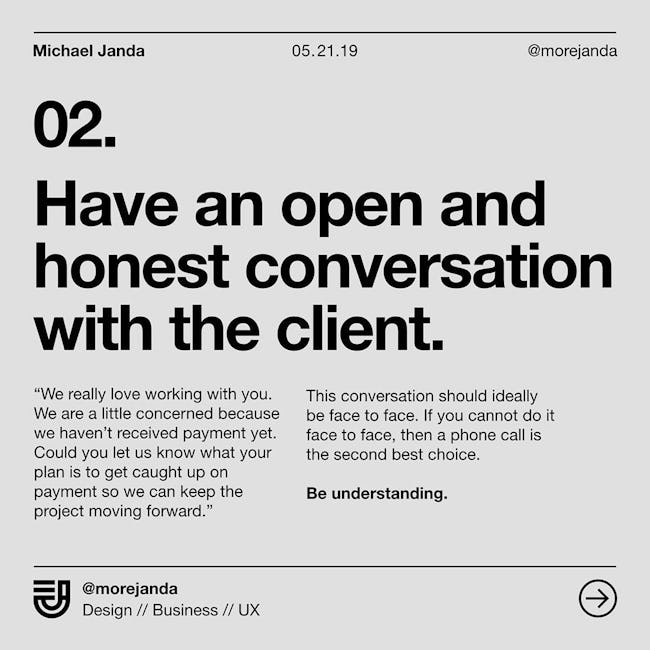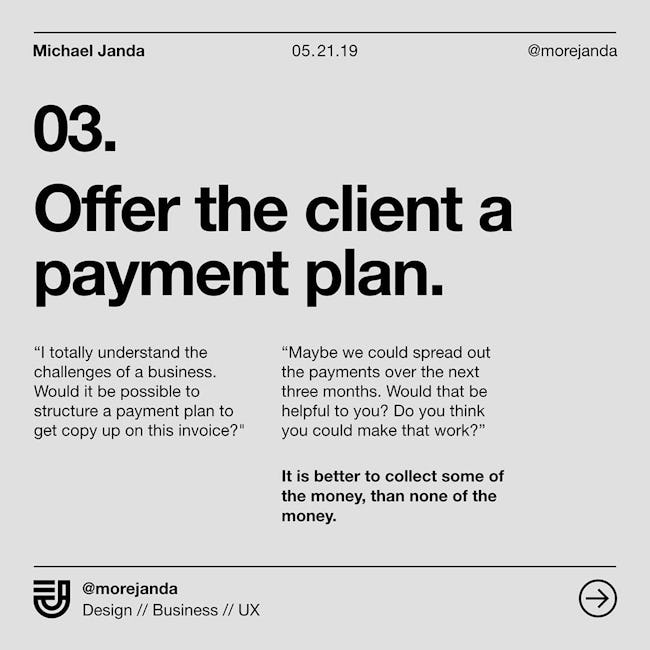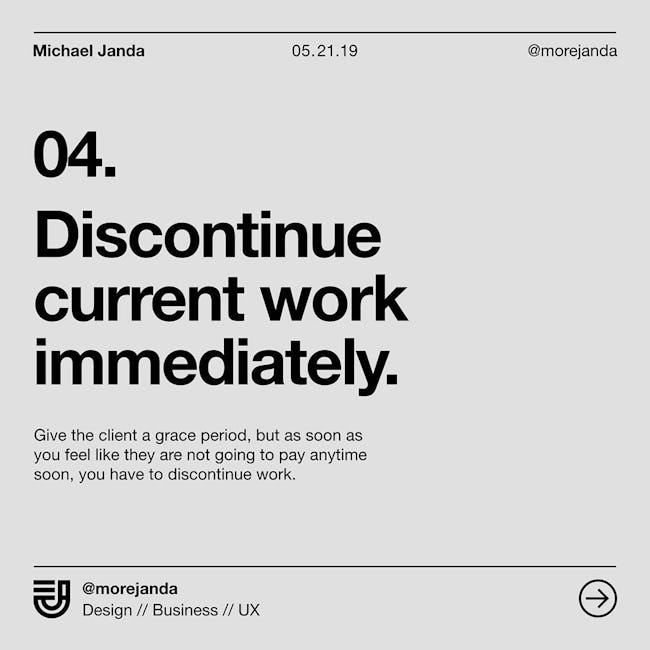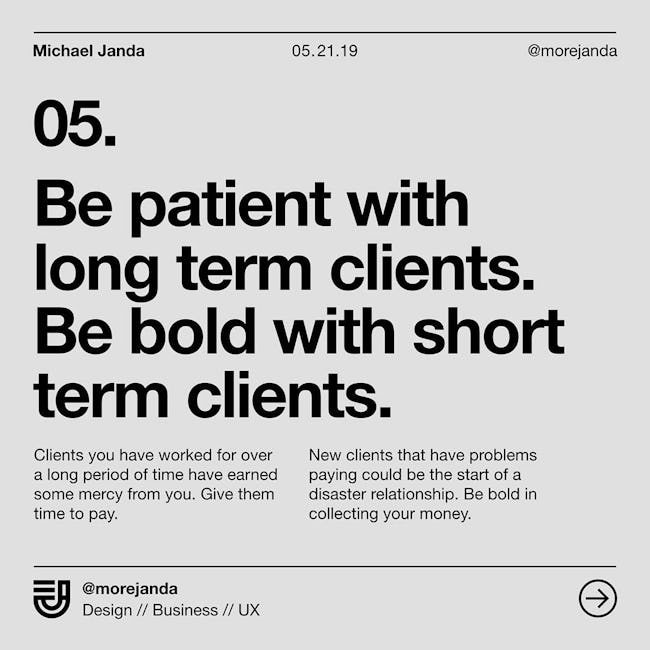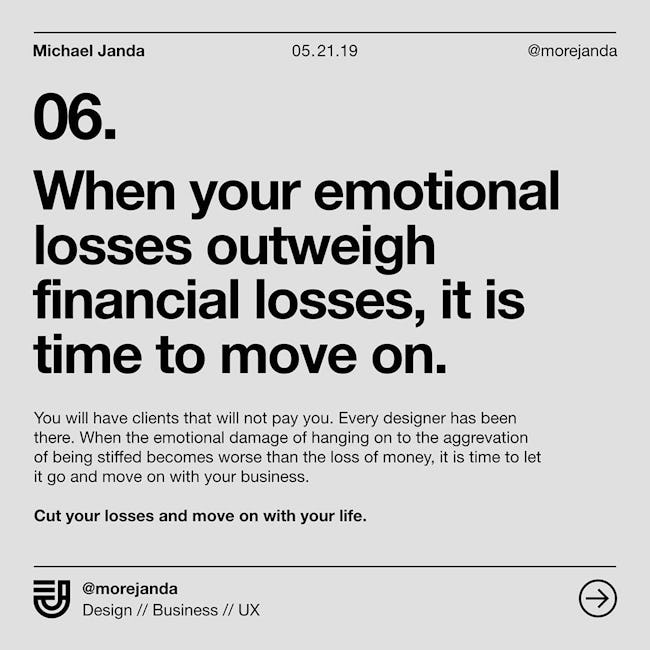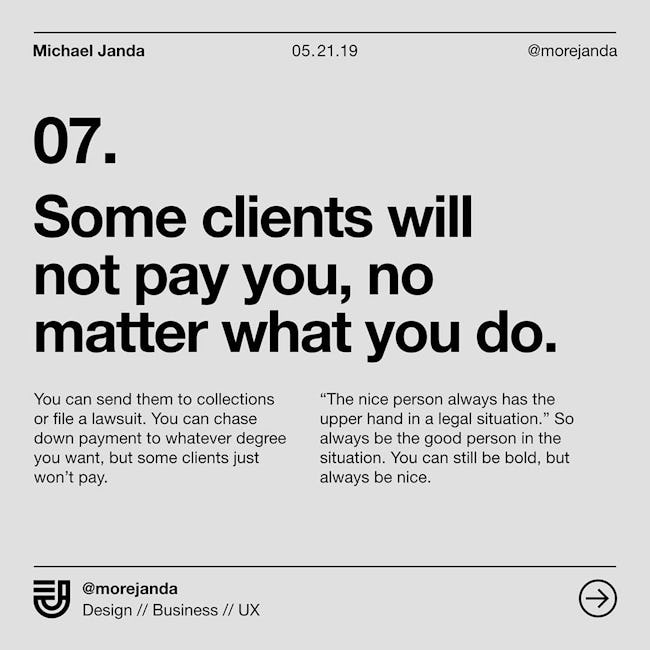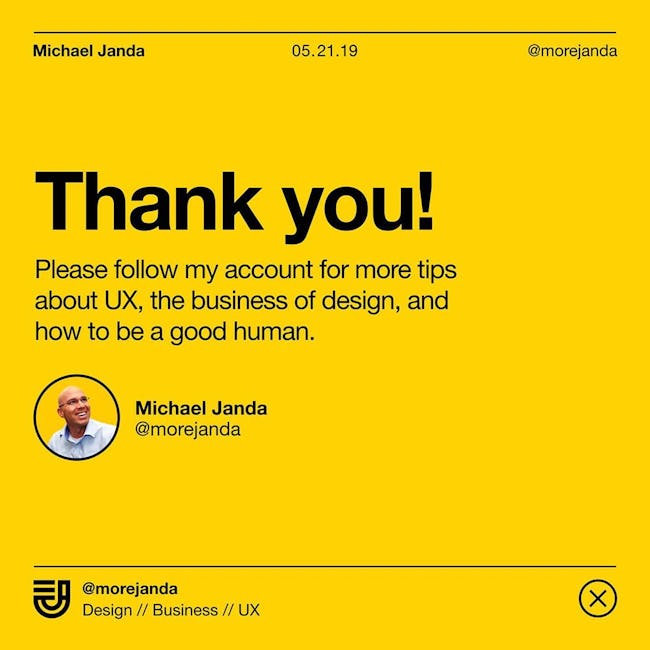 How to Handle Clients Who Don't Pay
Every designer has been there. A client owes you money. How do you collect? These are summary points from my recent videos by the same name
Keep your billings consistent with work completed.
Have an open and honest conversation with the client. Face to face.
Offer the client a payment plan.
Discontinue current work immediately.
Be patient with long term clients. Be bold with short term clients.
When your emotional losses outweigh financial losses, it is time to move on.
Some clients will not pay you, no matter what you do.
More booklets by Michael Janda
More Business booklets
Your recently viewed booklets
See all booklets