Booklet
How to Hack Passwords Stored in Database Using Python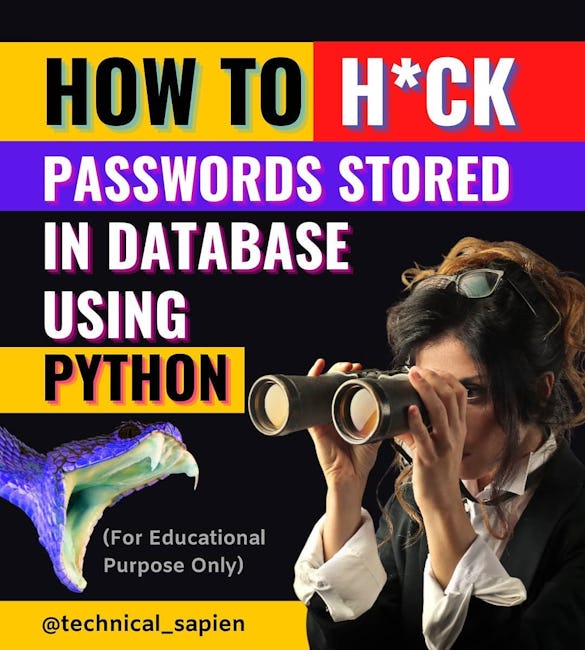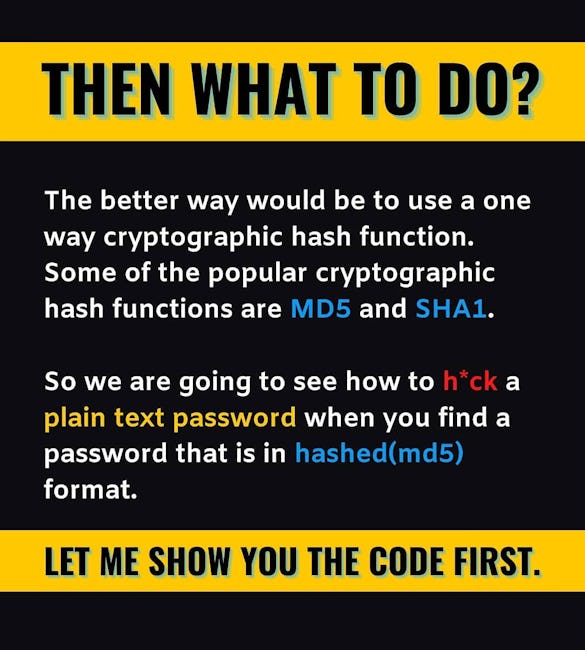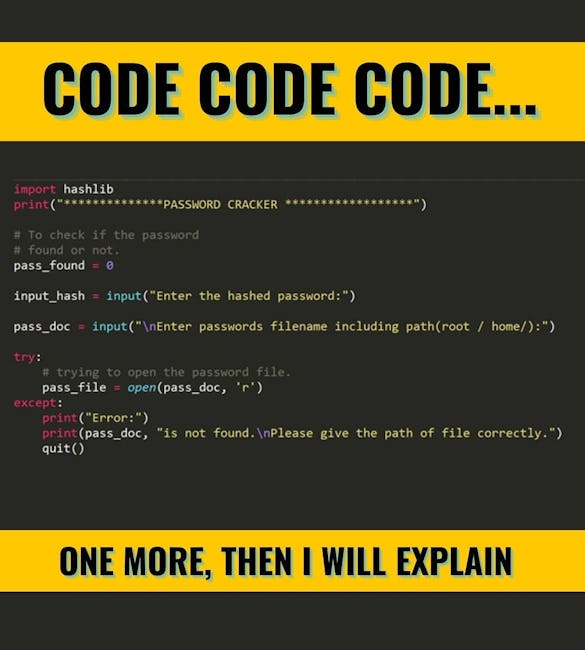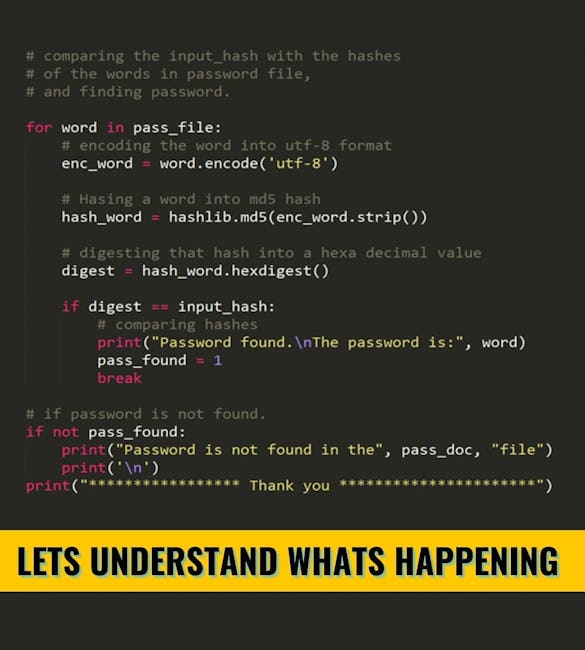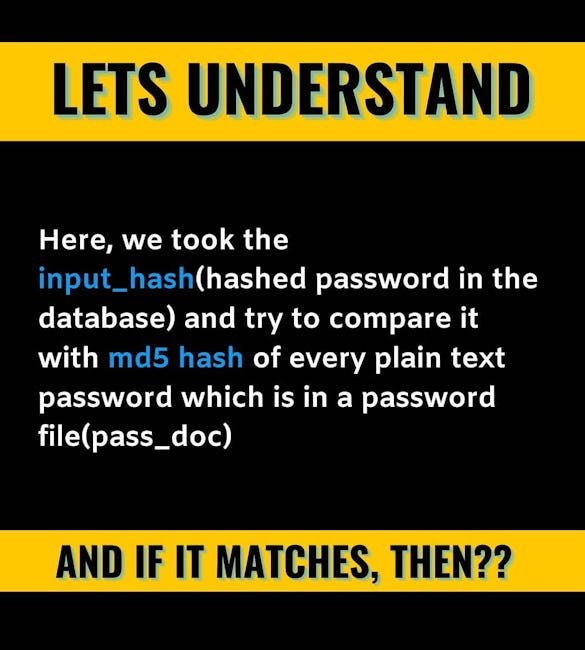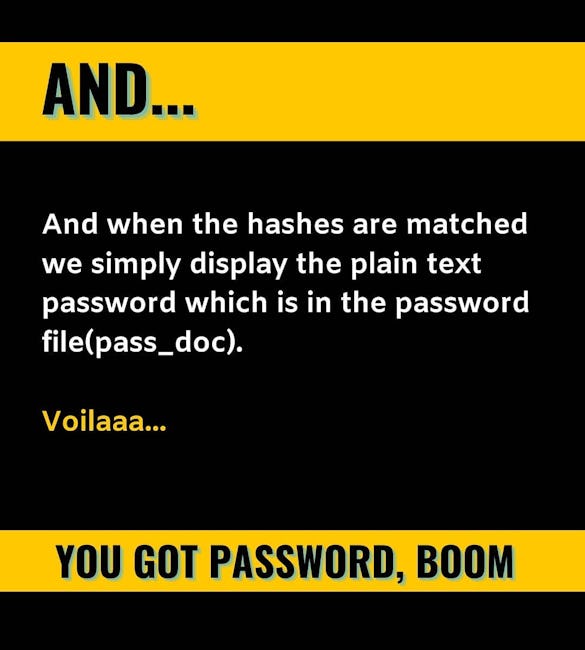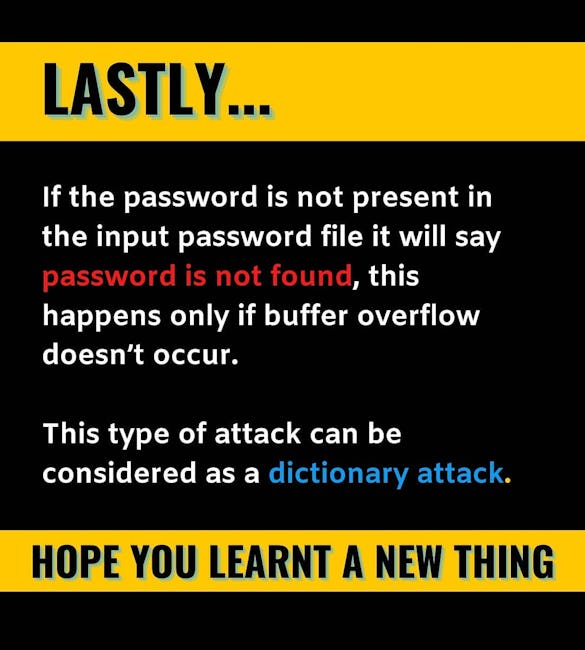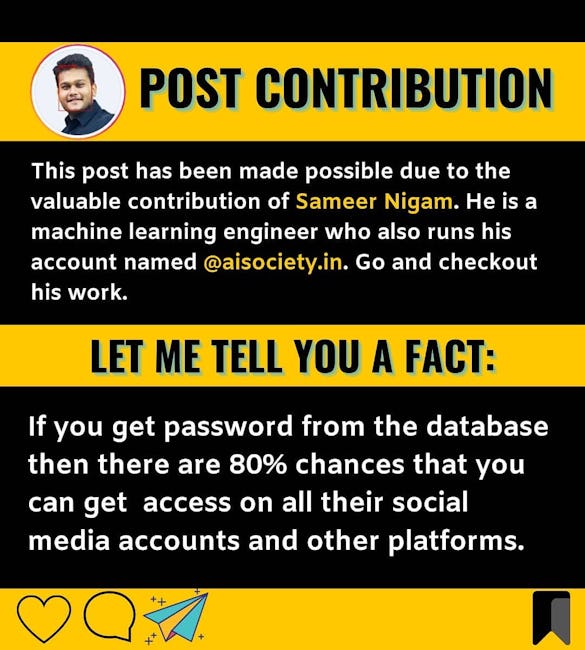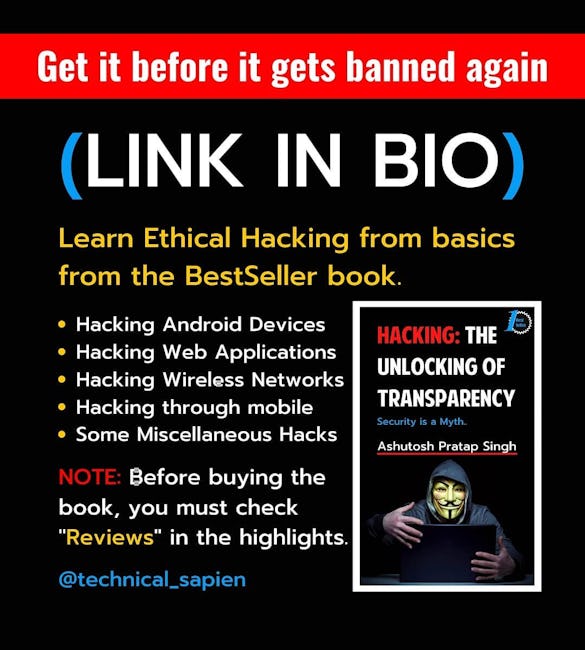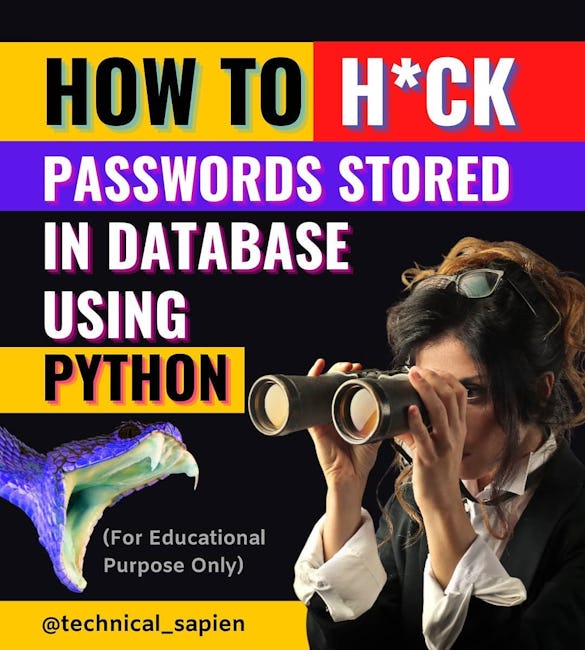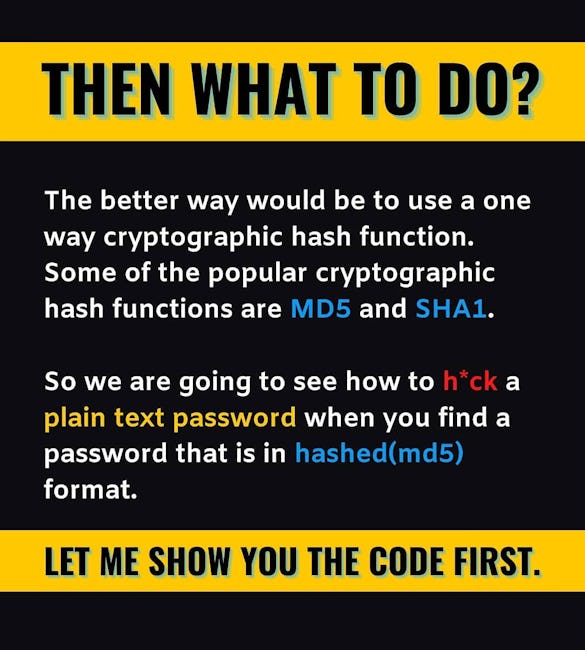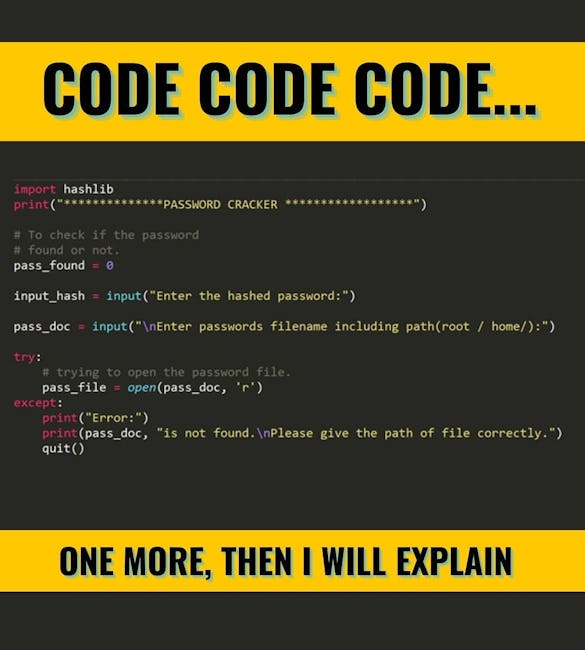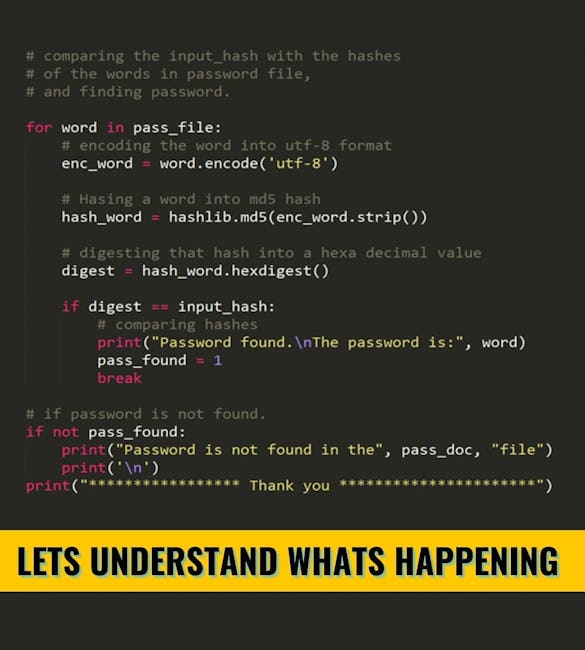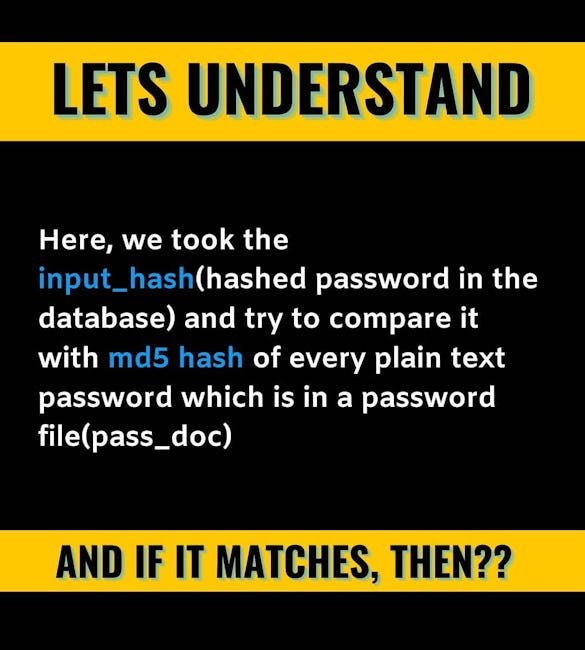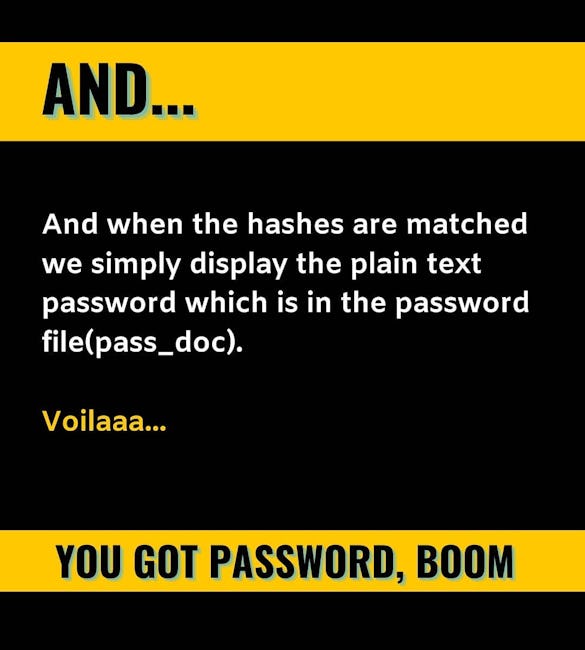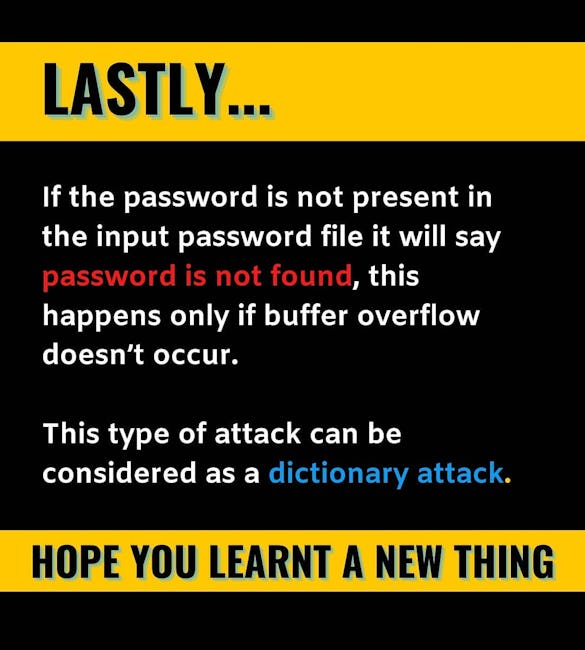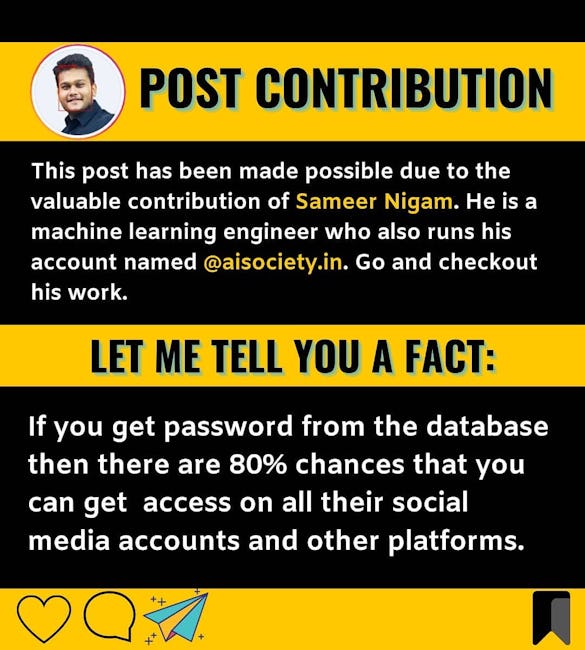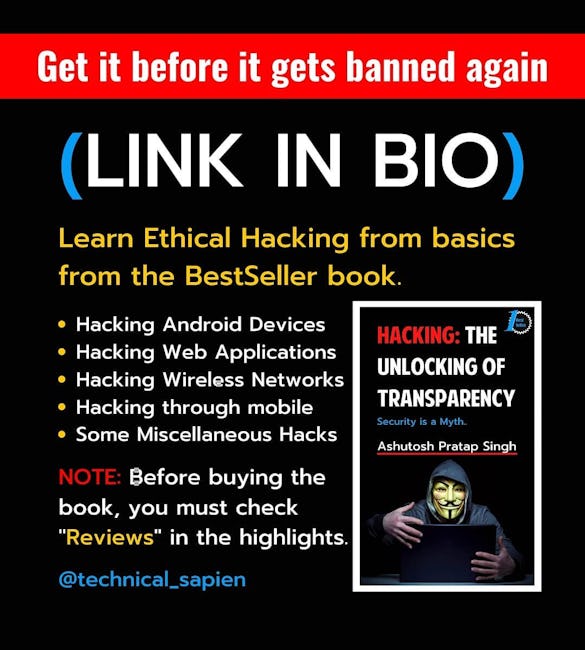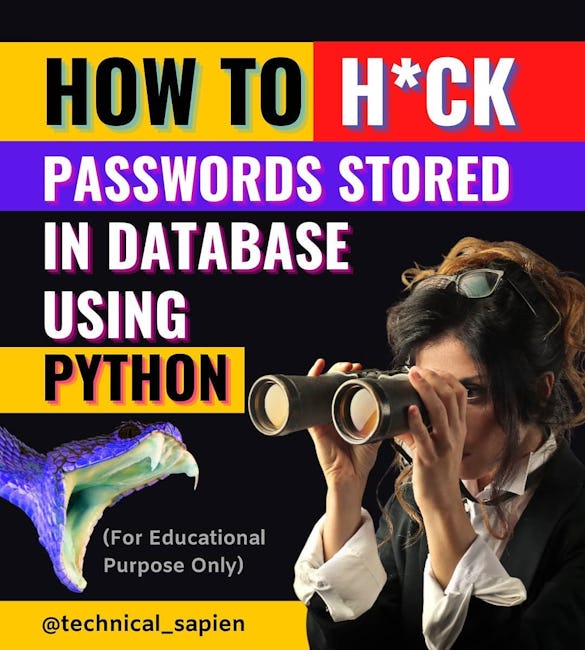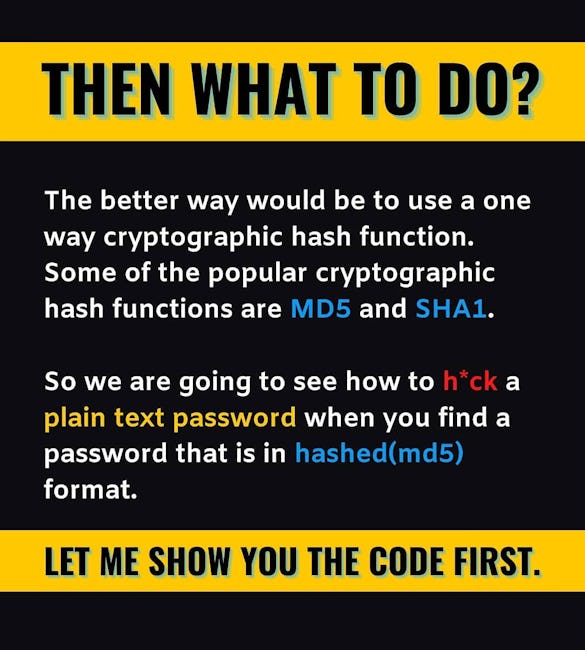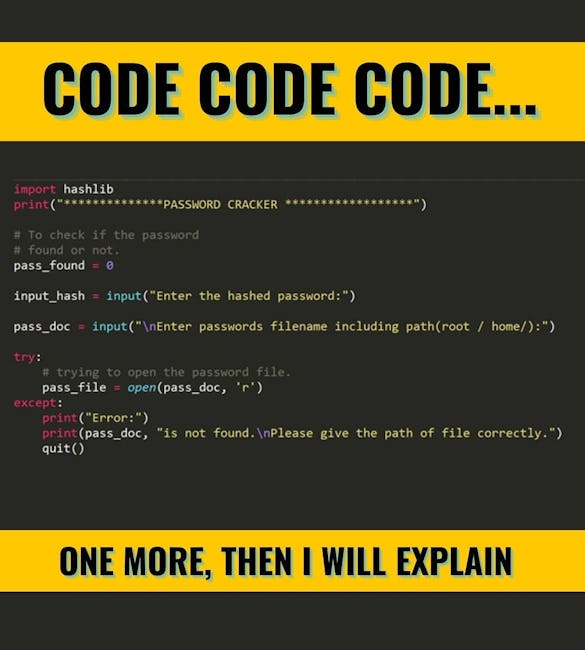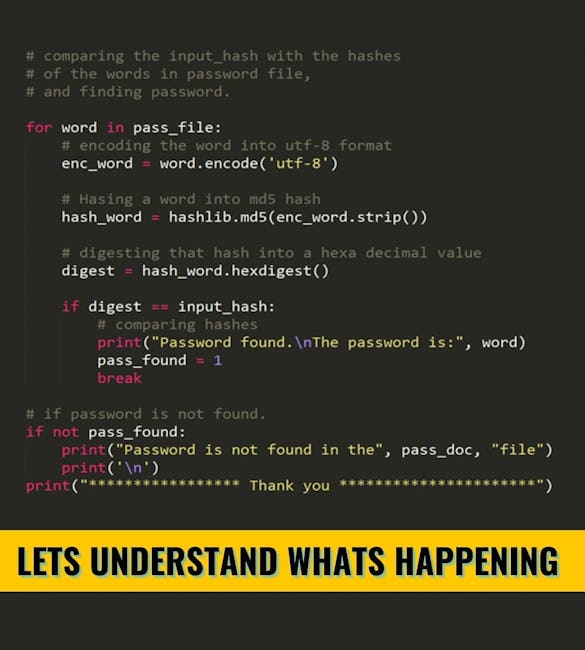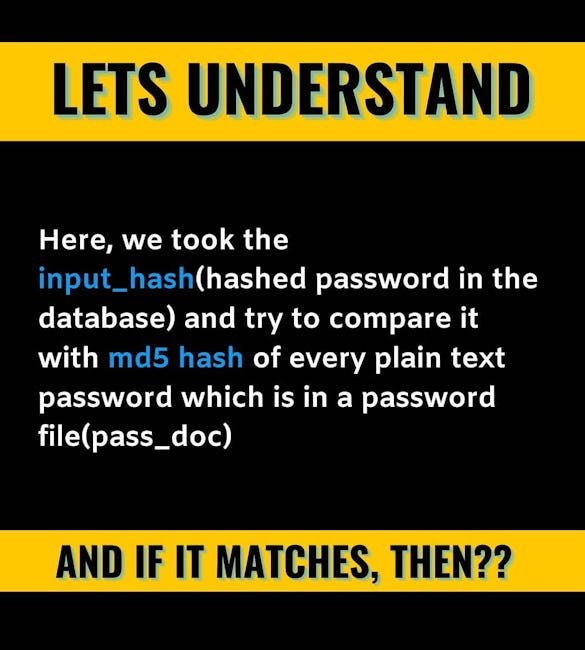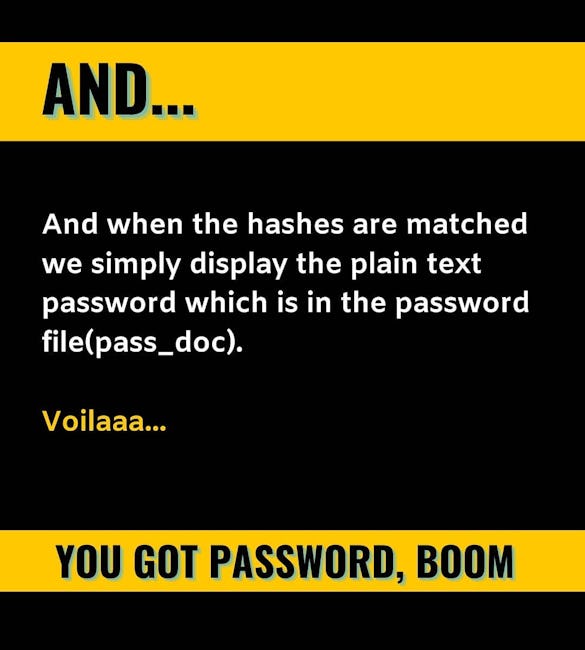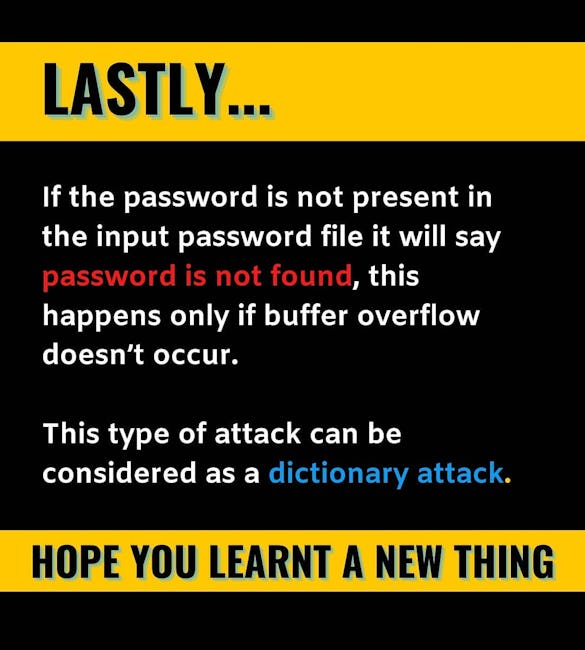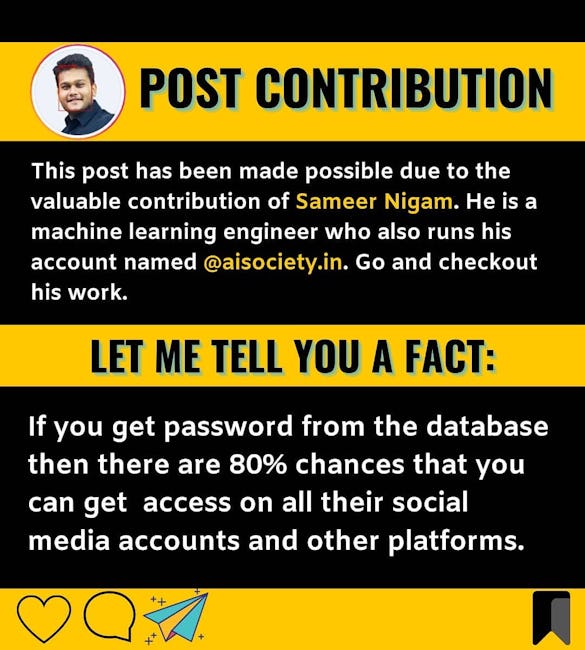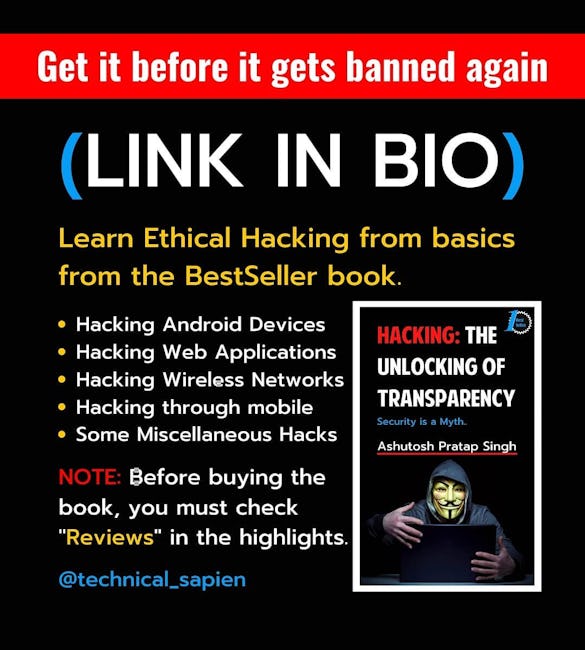 How to Hack Passwords Stored in Database Using Python
FIRST KNOW THIS
There are over 30% websites which store your passwords in plain text (including some reputed sites also). If the website is storing your password in plain text then no matter how strong password you choose, you are not safe!
STORING PLAIN TEXT PASSWORDS IN THE DATABASE IS A SIN.
THEN WHAT TO DO?
The better way would be to use a one way cryptographic hash function. Some of the popular cryptographic hash functions are MD5 and SHA1.
So we are going to see how to h*ck a plain text password when you find a password that is in hashed(md5) format.
LET ME SHOW YOU THE CODE FIRST.
CODE CODE CODE...
LETS UNDERSTAND
Here, we took the input_hash(hashed password in the )database) and try to compare it with md5 hash of every plain text password which is in a password file(pass_doc) AND IF IT MATCHES, THEN??
AND...
And when the hashes are matched we simply display the plain text password which is in the password file(pass_doc). Voilaaa... YOU GOT PASSWORD, BOOM
LASTLY...
If the password is not present in the input password file it will say password is not found, this happens only if buffer overflow doesn't occur. This type of attack can be considered as a dictionary attack. HOPE YOU LEARNT A NEW THING
LET ME TELL YOU A FACT:
If you get password from the database then there are 80% chances that you can get access on all their social media accounts and other platforms.
More booklets by Technical Sapien
More IT & Software booklets
Your recently viewed booklets
See all booklets