Booklet
How To Get Udemy Lynda Treehouse And Many More... For Free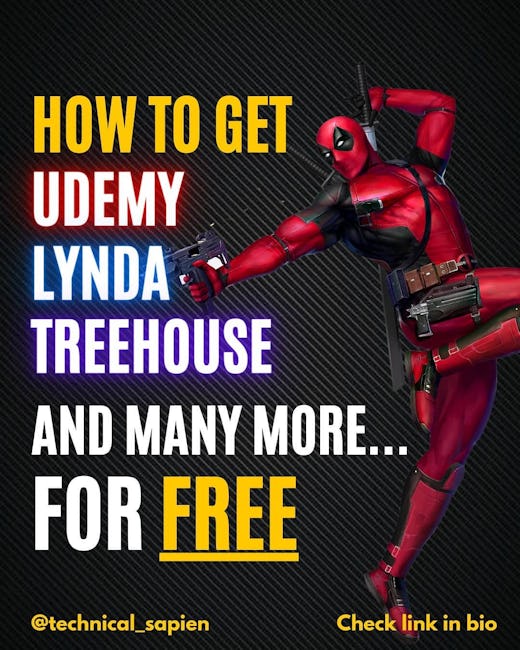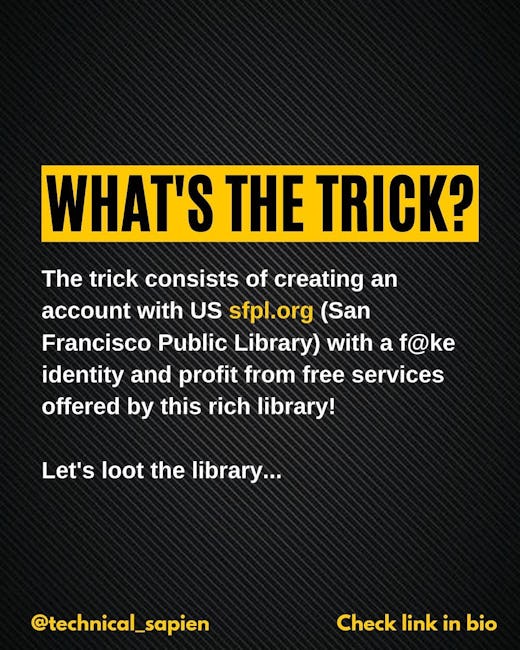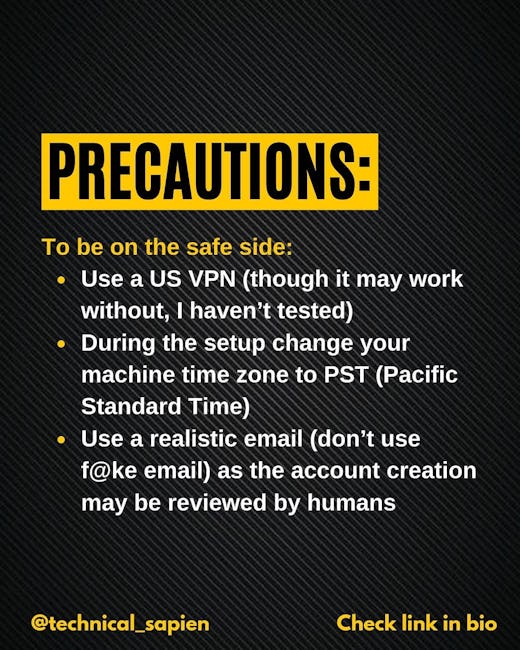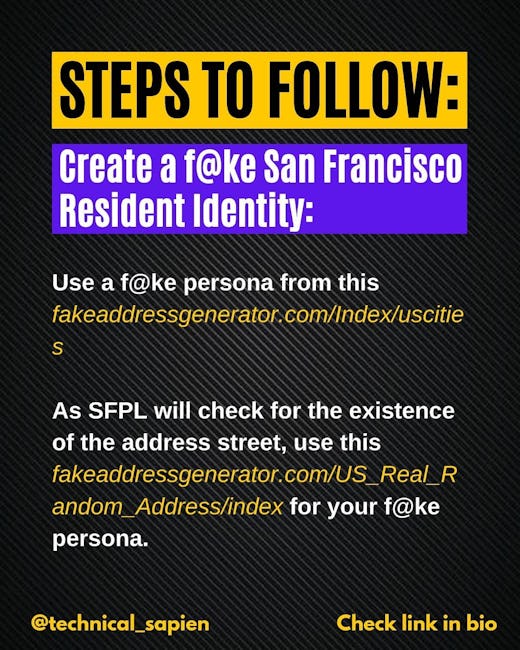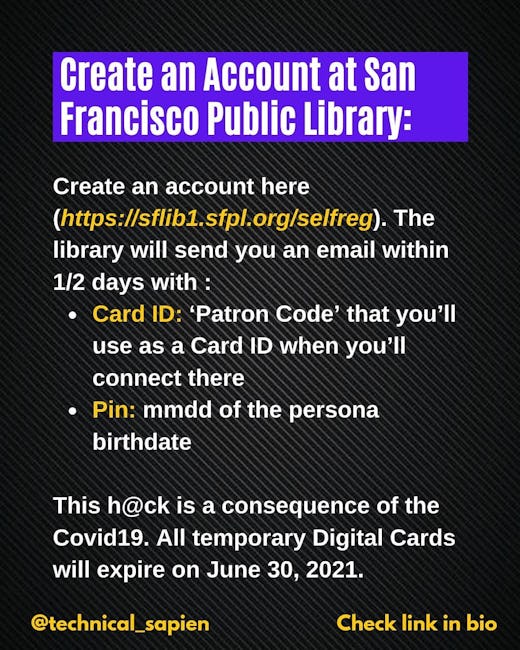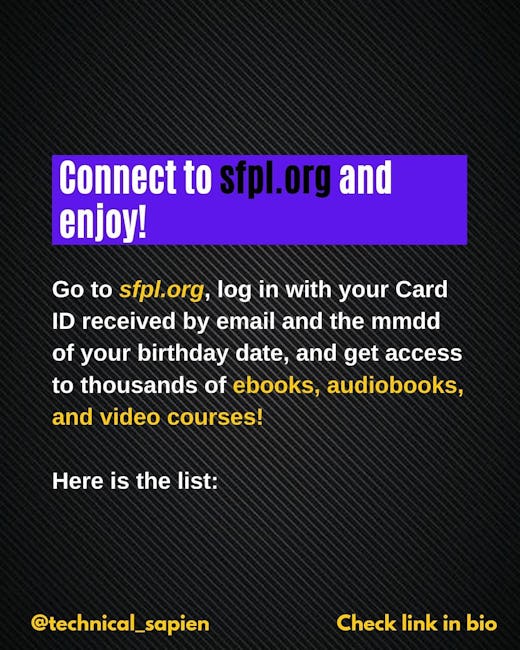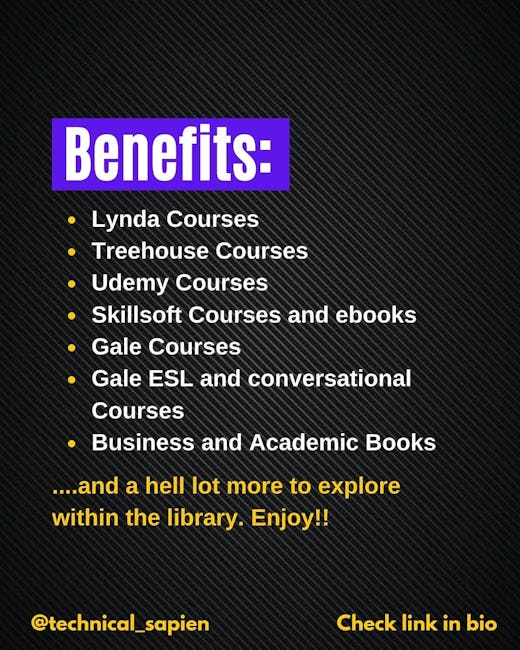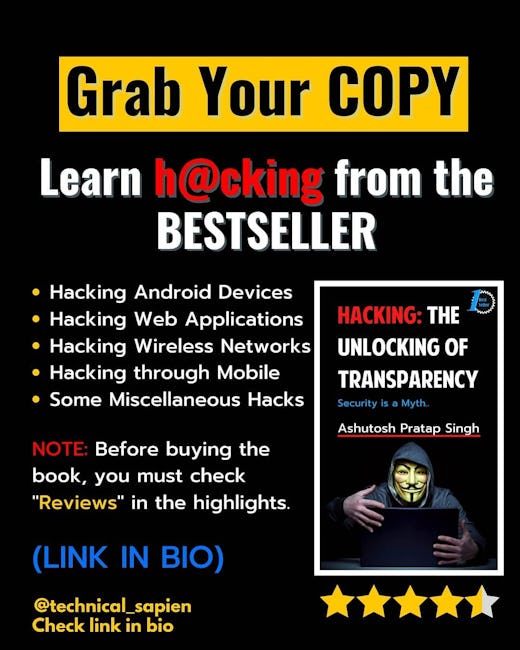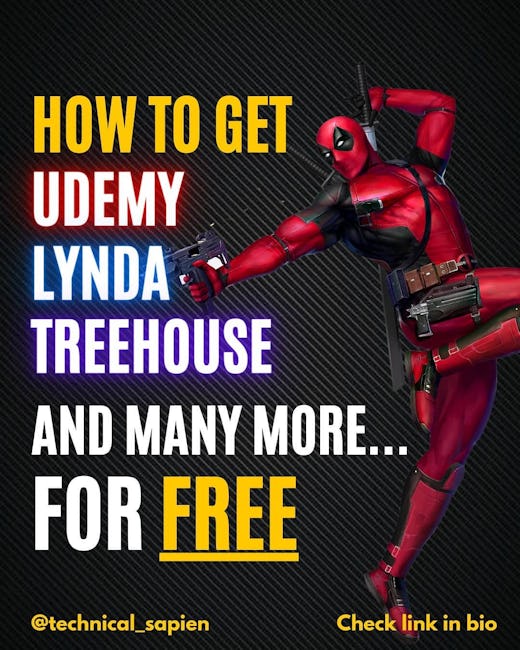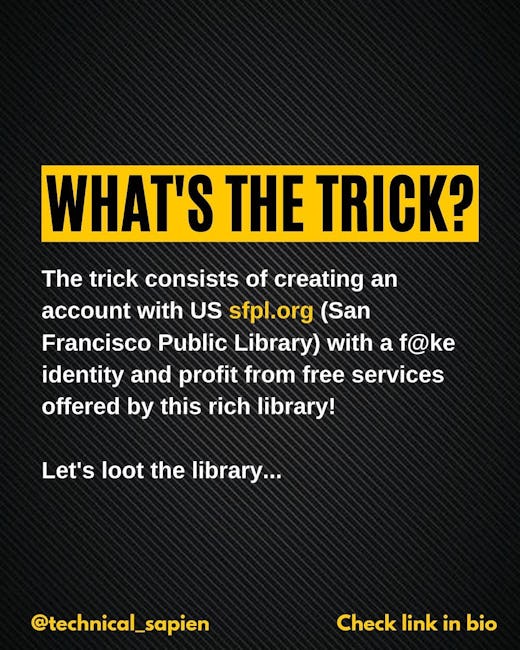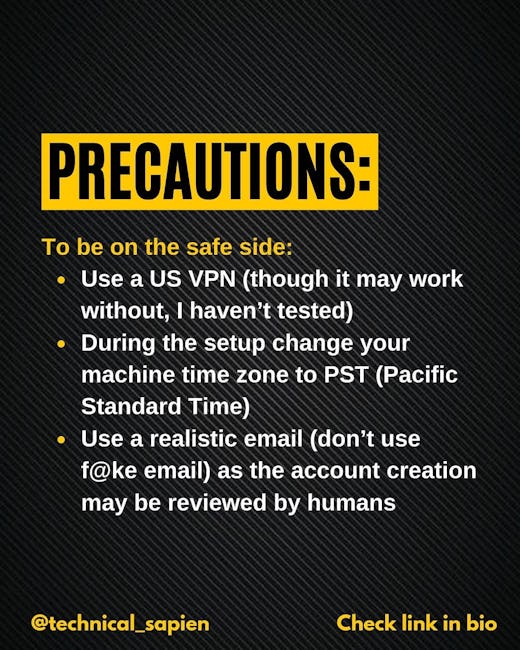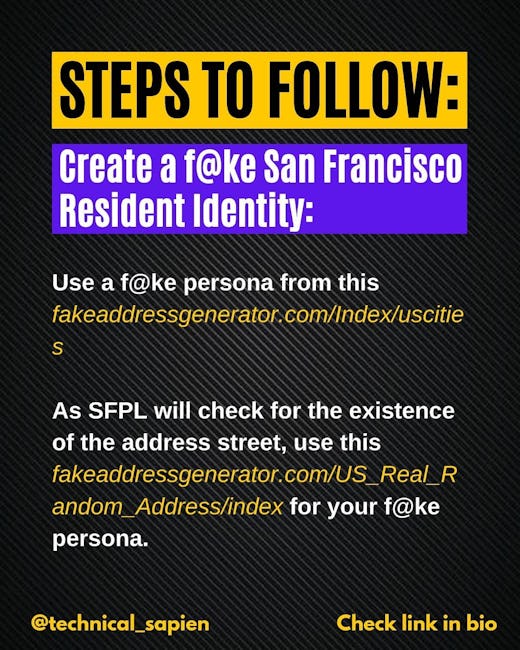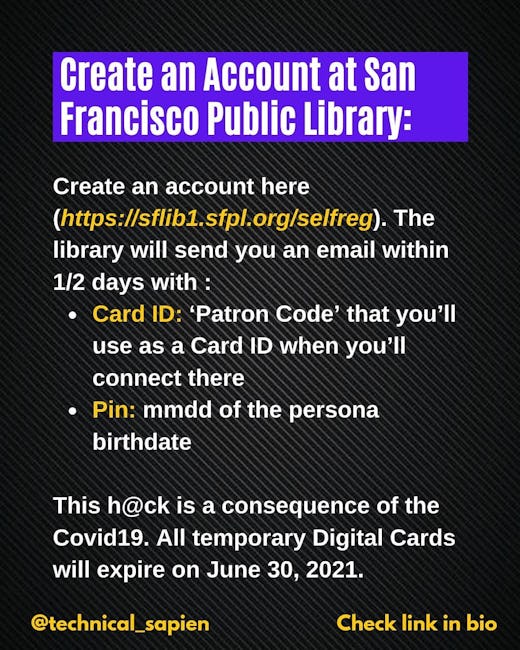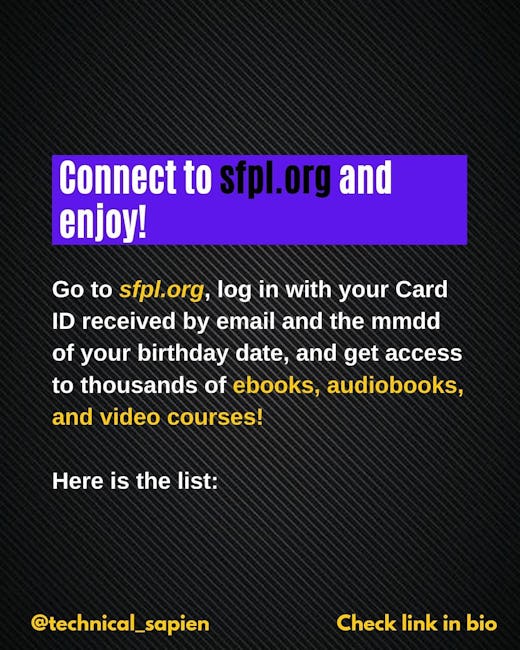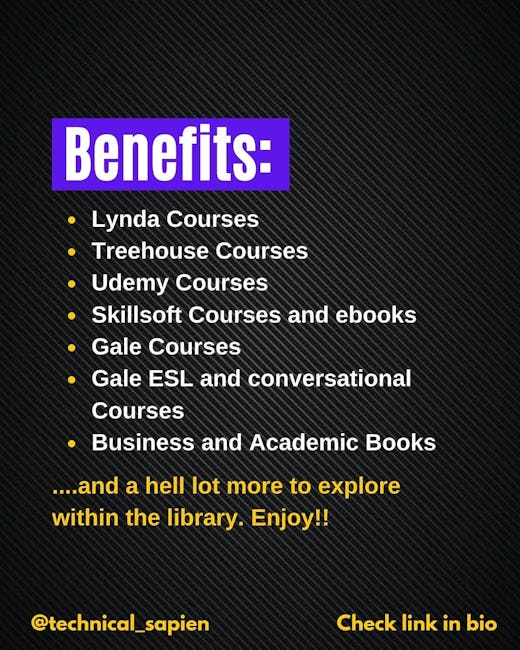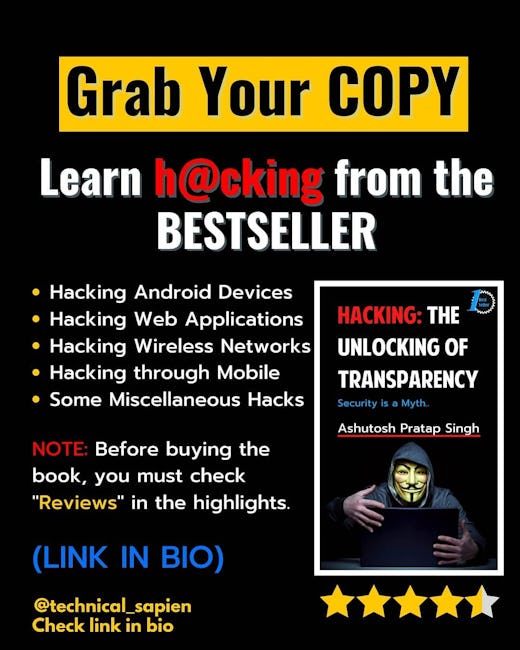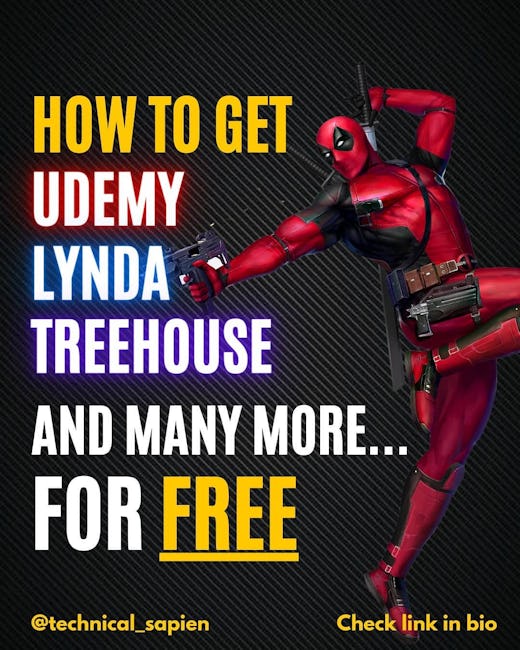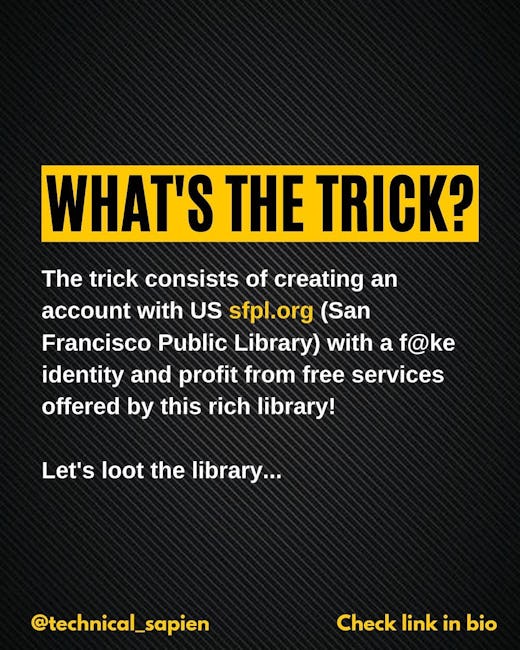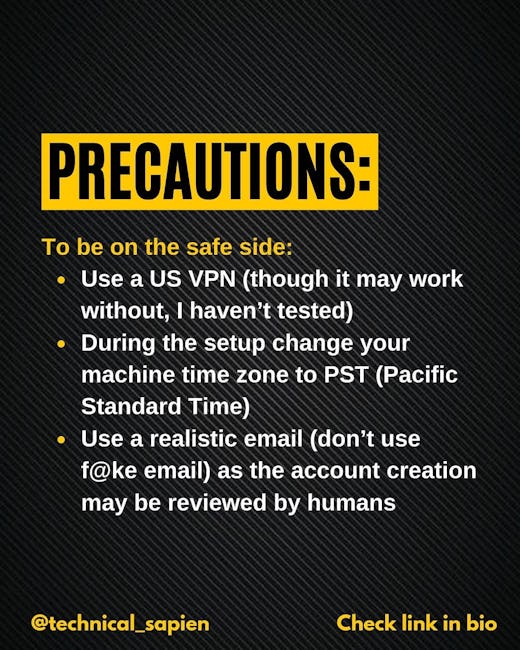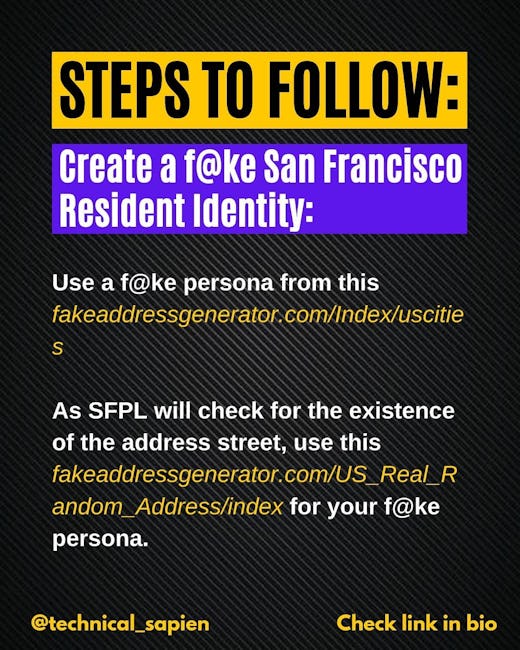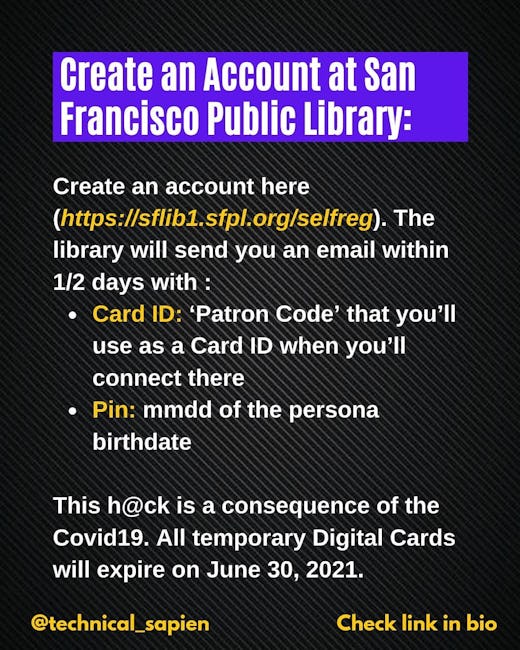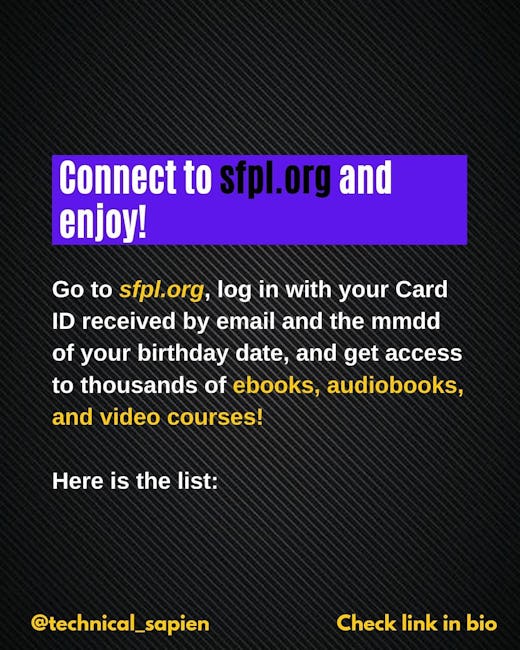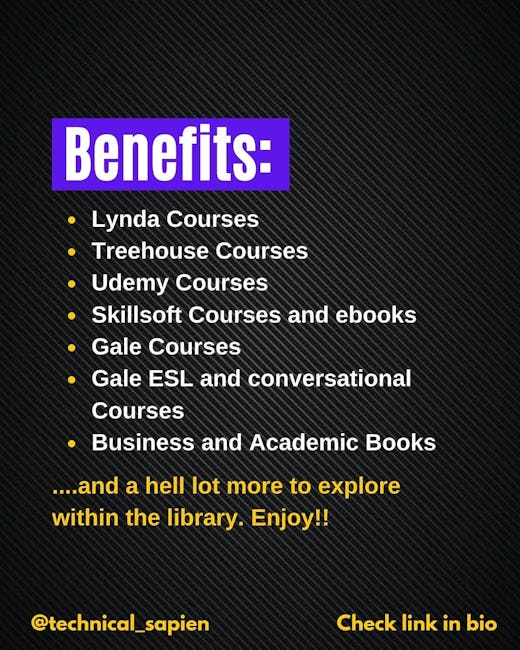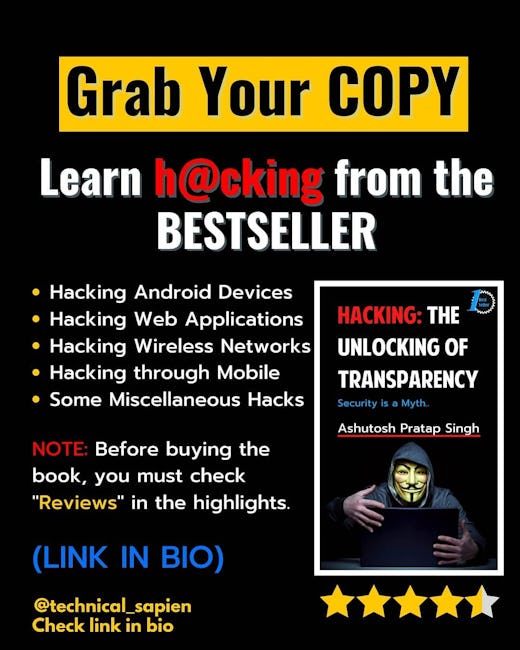 HOW TO GET UDEMY LYNDA TREEHOUSE AND MANY MORE... FOR FREE
WHAT'S THE TRICK?
The trick consists of creating an account with us sfpl.org (San Francisco Public Library) with a f@ke identity and profit from free services offered by this rich library!
Let's loot the library...
PRECAUTIONS:
To be on the safe side:
Use a US VPN (though it may work without, I haven't tested)
During the setup change your machine time zone to PST (Pacific Standard Time)
Use a realistic email (don't use f@ke email) as the account creation may be reviewed by humans
STEPS TO FOLLOW:
Create a f@ke San Francisco Resident Identity:
Use a f@ke persona from this
fakeaddressgenerator.com/Index/uscities
As SFPL will check for the existence of the address street, use this
fakeaddressgenerator.com/US_Real_Random_Address/index for youR f@ke persona.
Create an account at San Francisco Public Library:
Create an account here
(https://sflib1.sfpl.org/selfreg). The library will send you an email within 1/2 days with:
Card ID: 'Patron Code' that you'll use as a Card ID when you'll connect there
Pin: mmdd of the persona birthdate
This h@ck is a consequence of the covid19. All temporary Digital Cards will expire on June 30, 2021.
Connect to sfl.org and enjoy!
Go to sfpl.org, log in with your Card ID received by email and the mmdd of your birthday date, and get access to thousands of ebooks, audiobooks, and video courses!
Here is the list:
Benefits:
Lynda Courses
Treehouse Courses
Udemy Courses
Skillsoft Courses and ebooks
Gale Courses
Gale ESL and conversational Courses
Business and Academic books
....and a hell lot more to explore within the library. Enjoy!!
More booklets by Technical Sapien
More IT & Software booklets
Your recently viewed booklets
See all booklets