Booklet
How to get inspired through music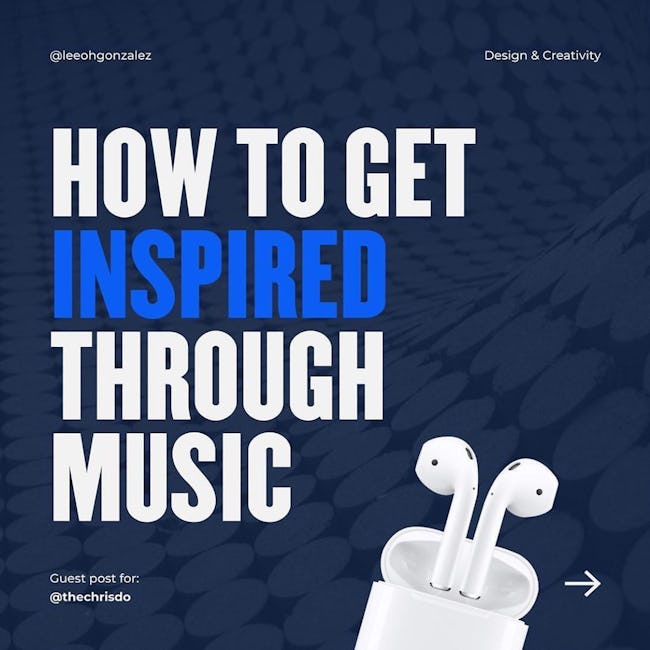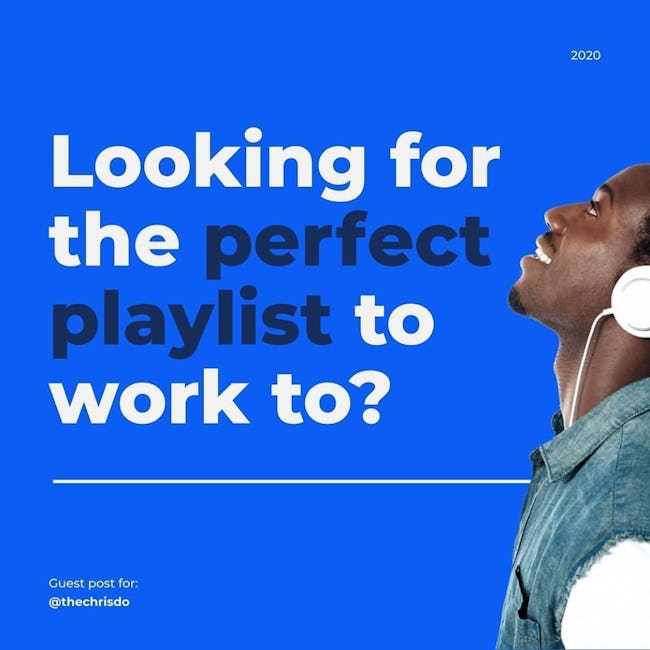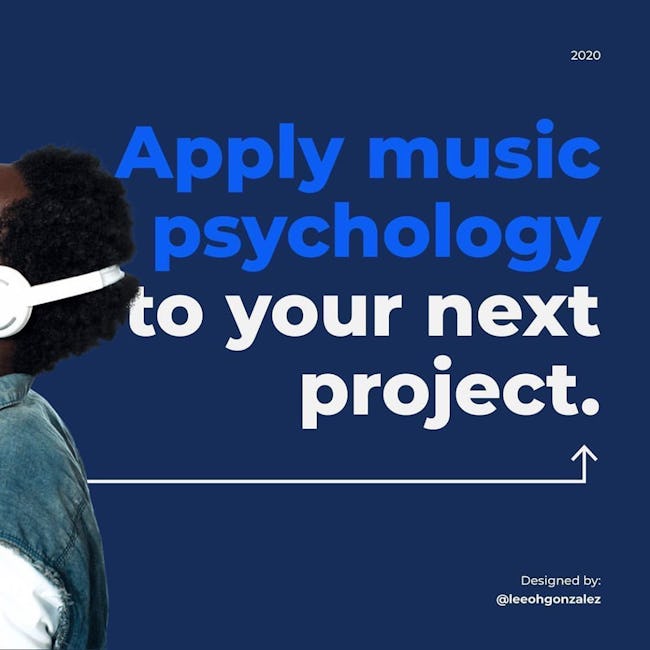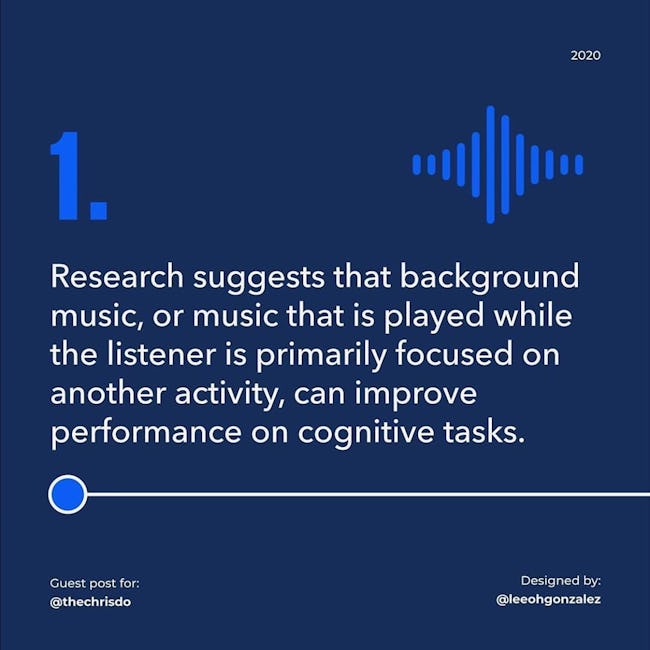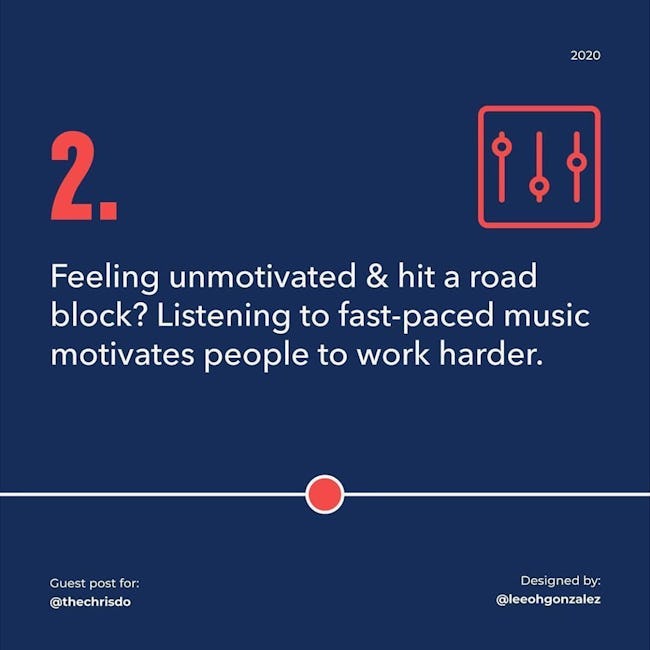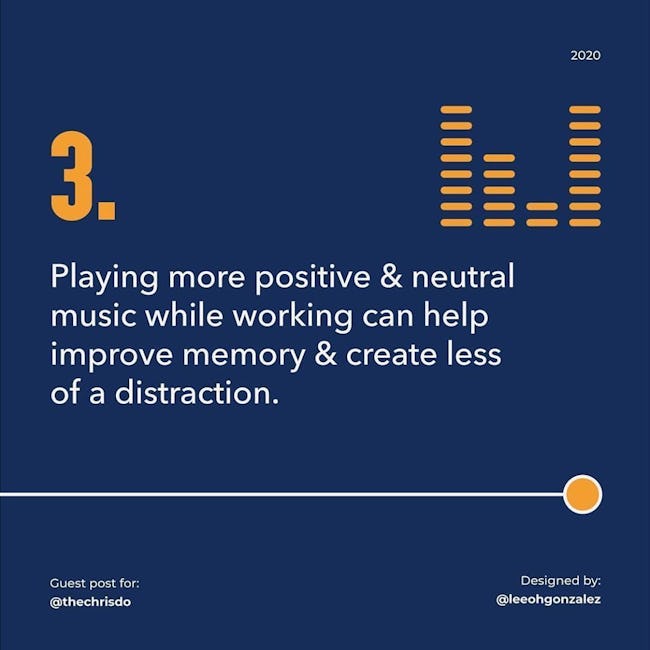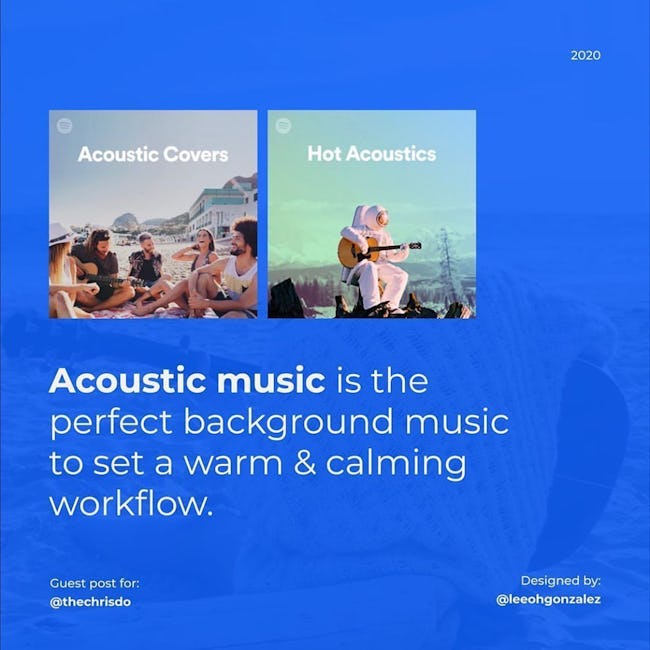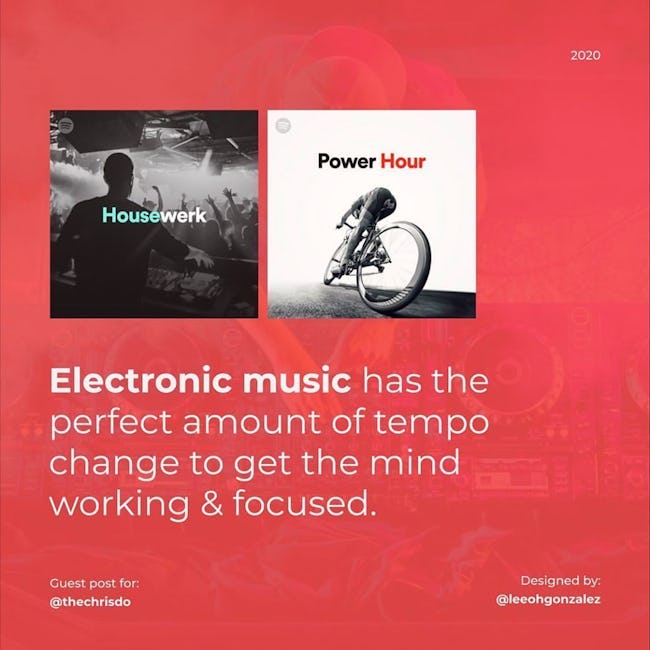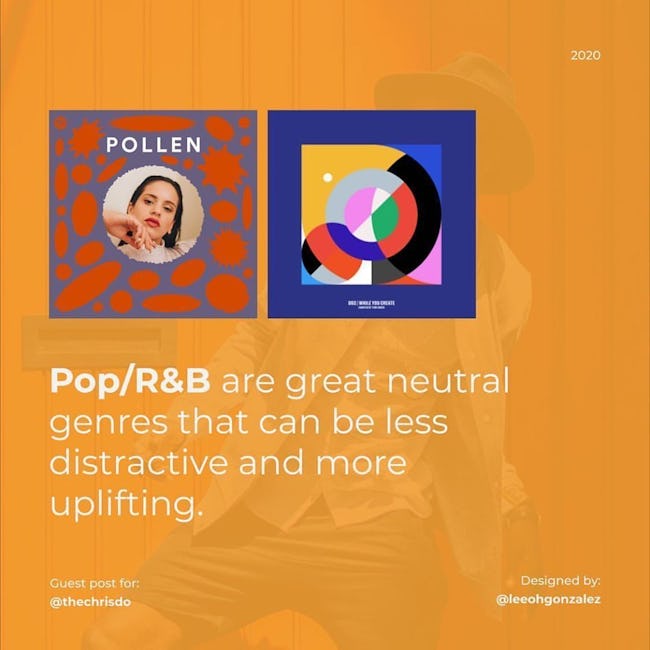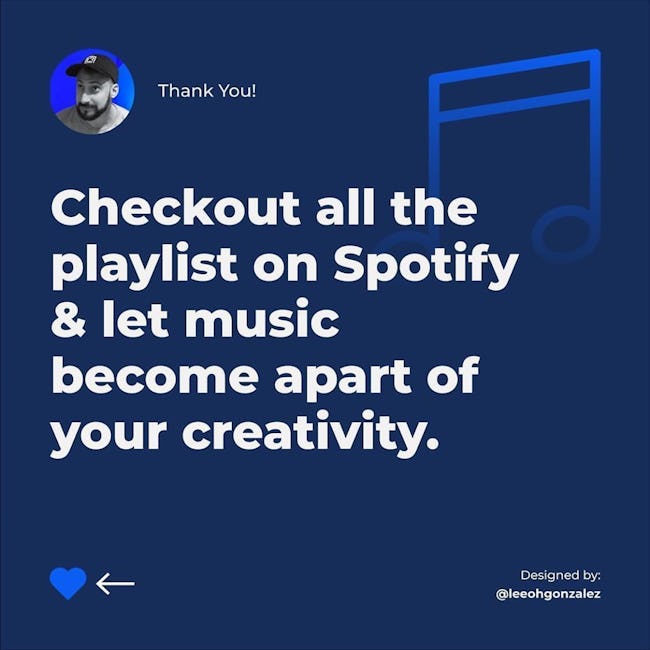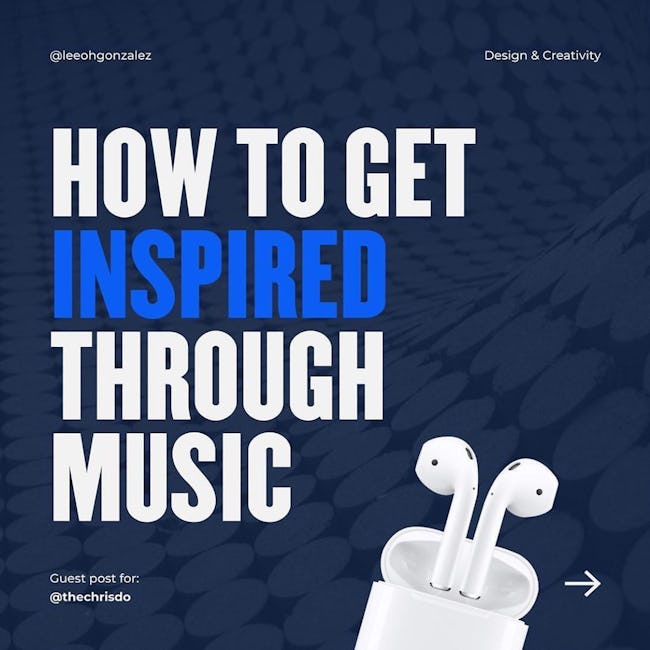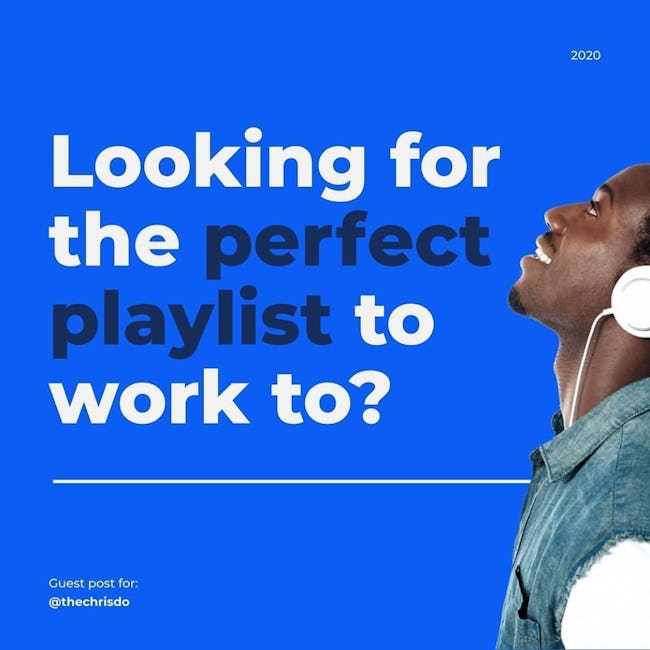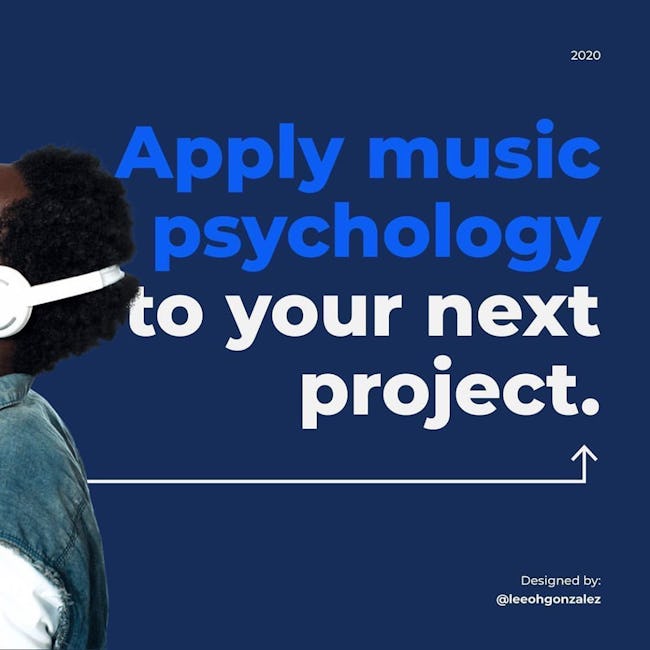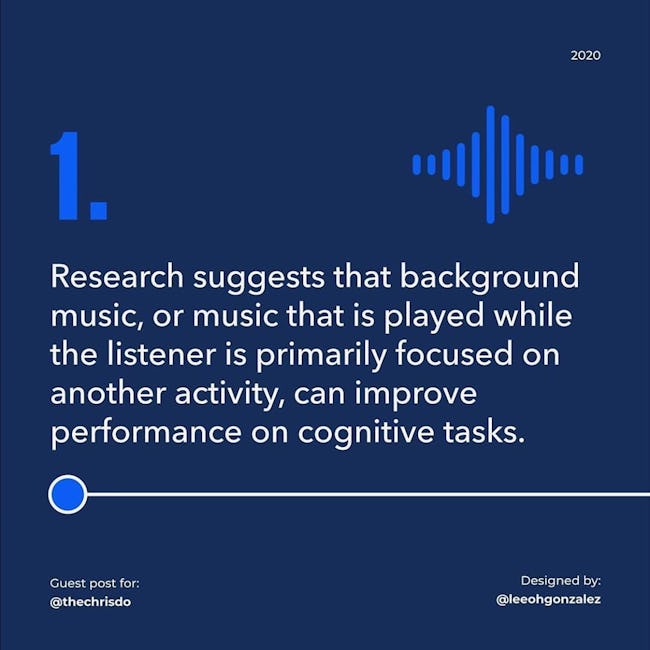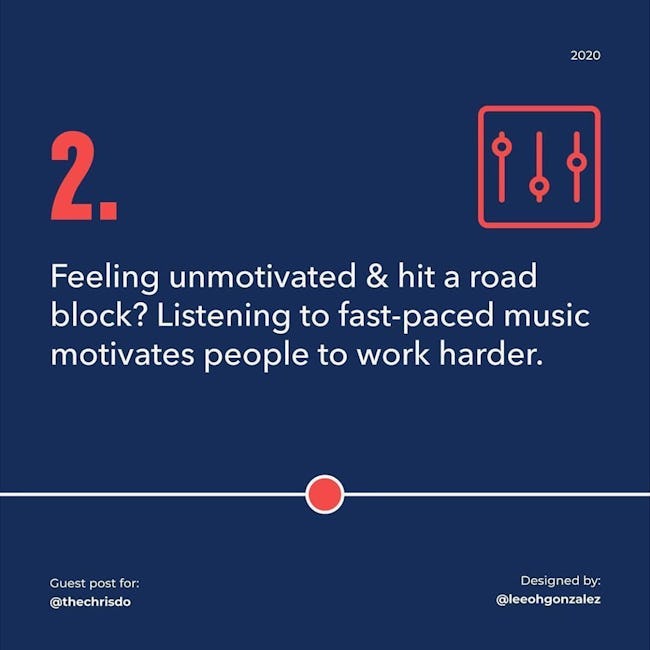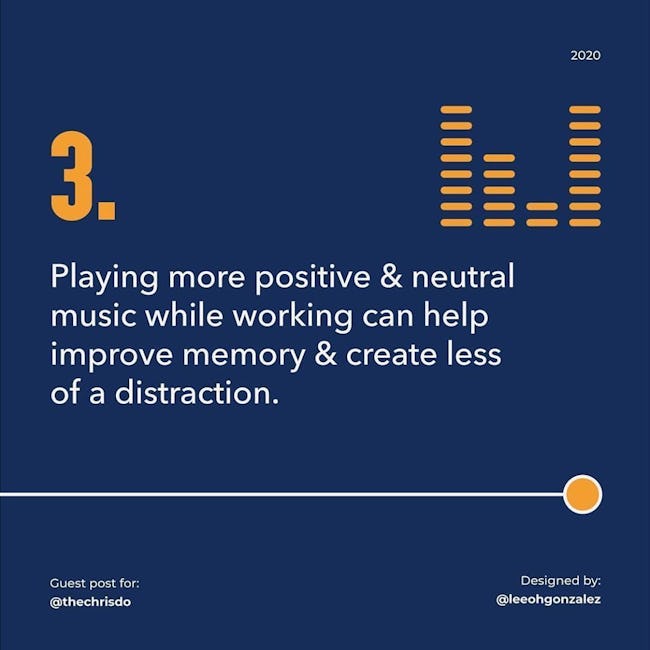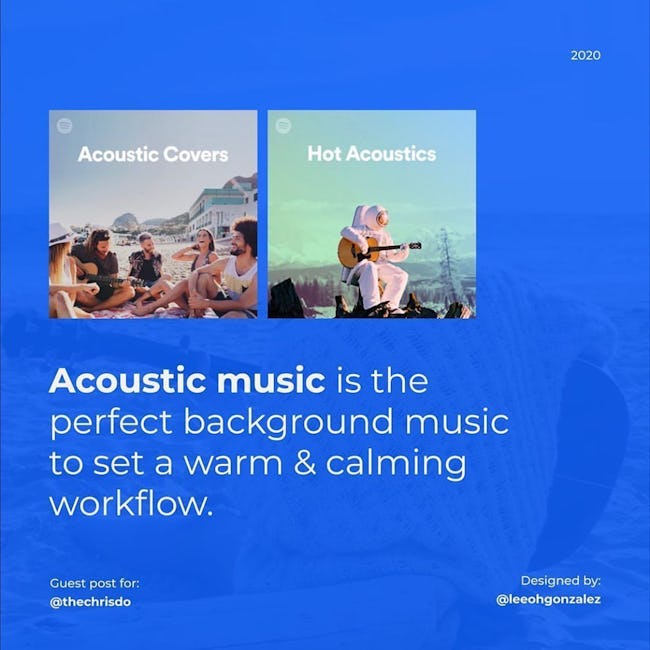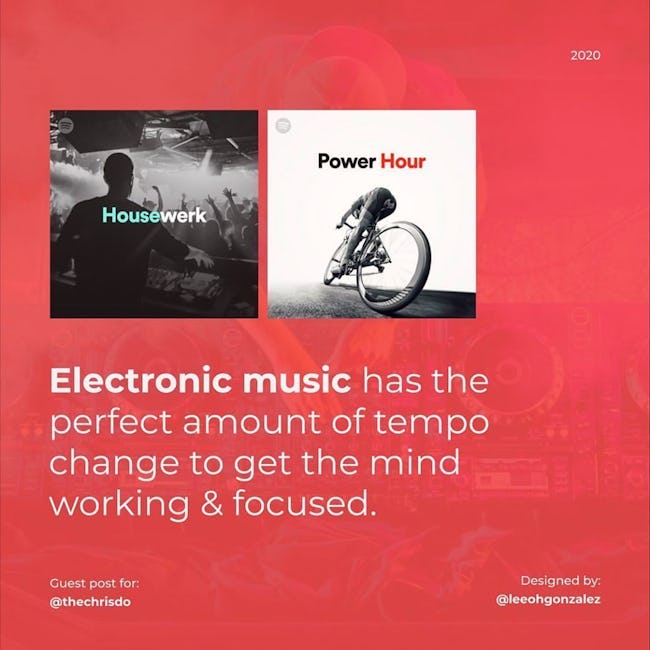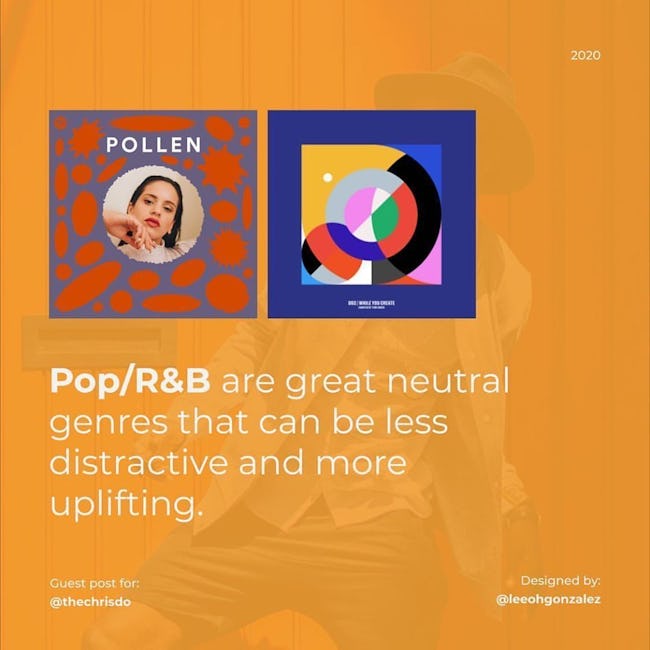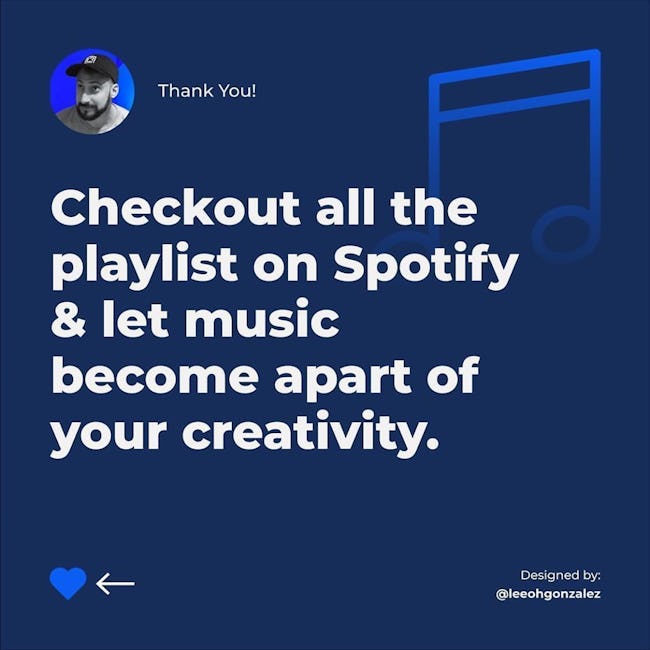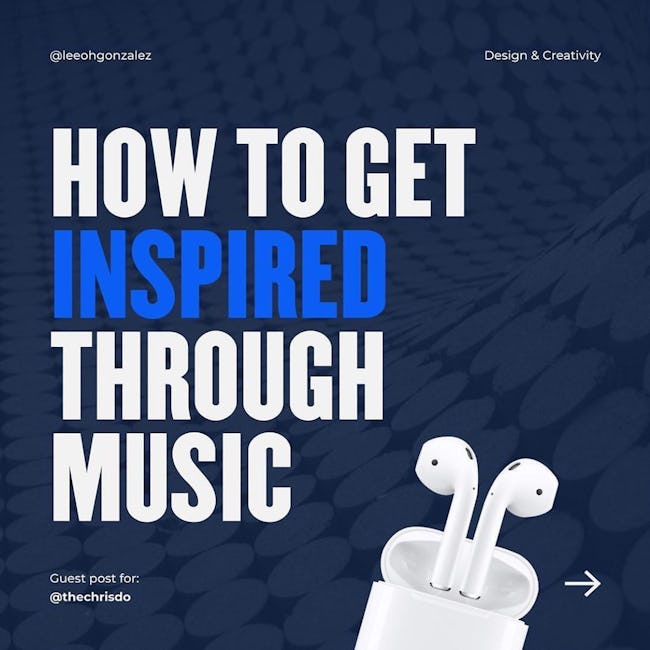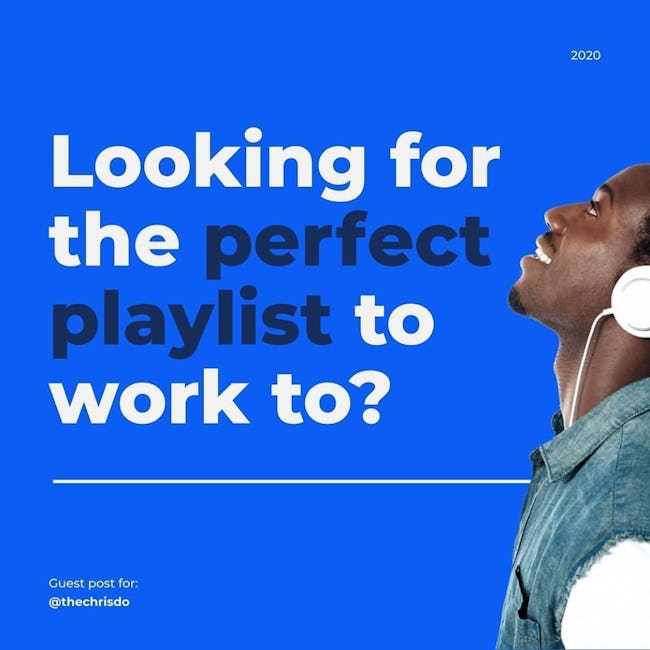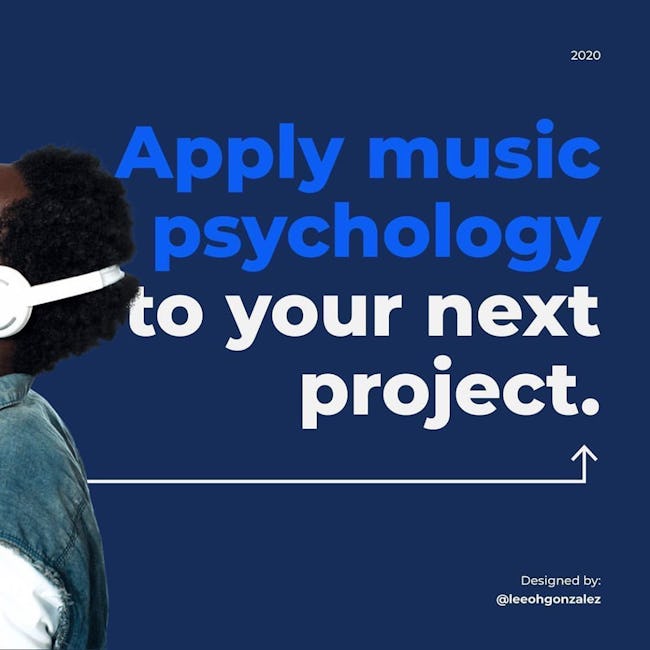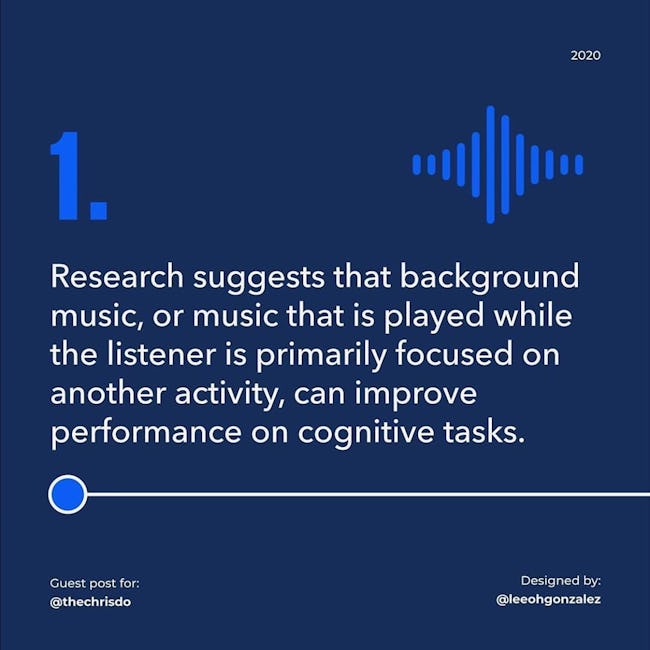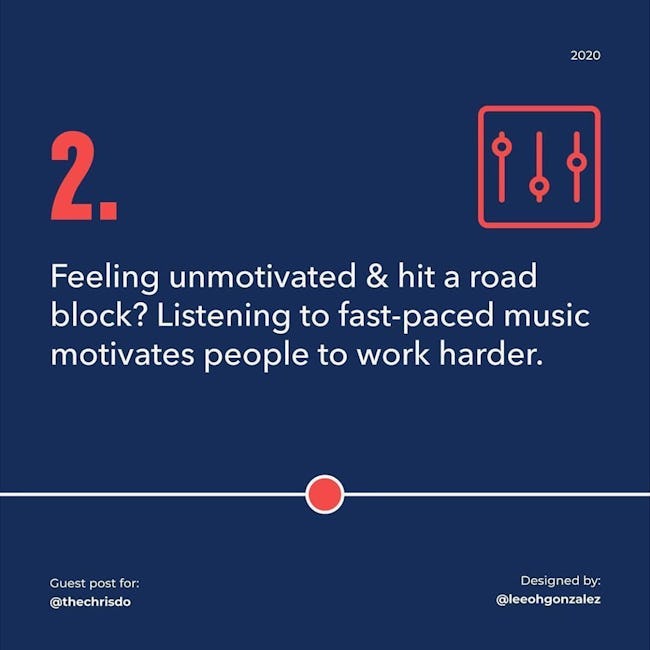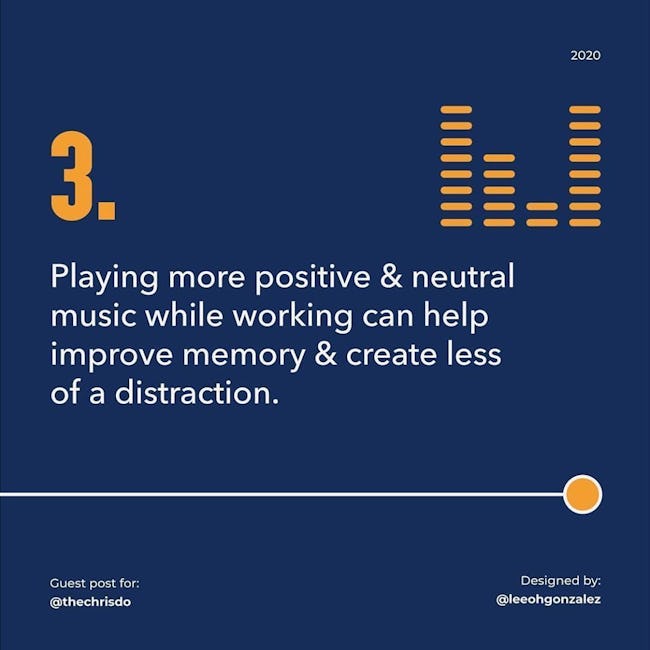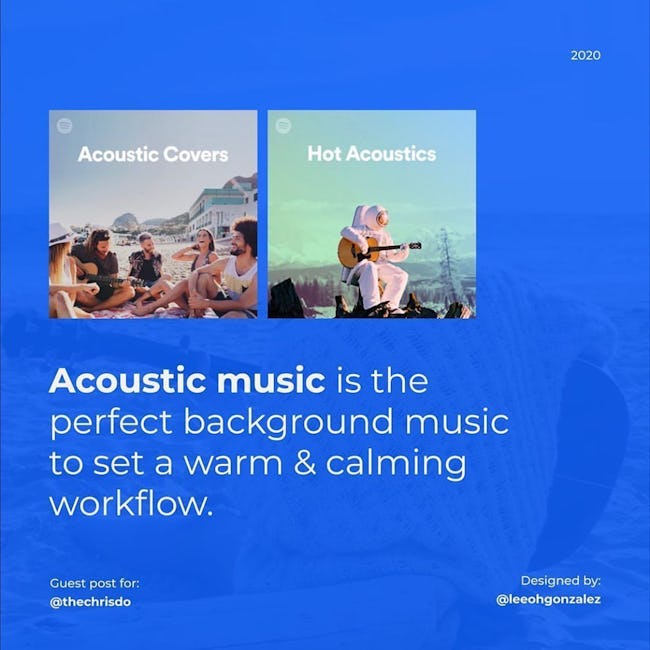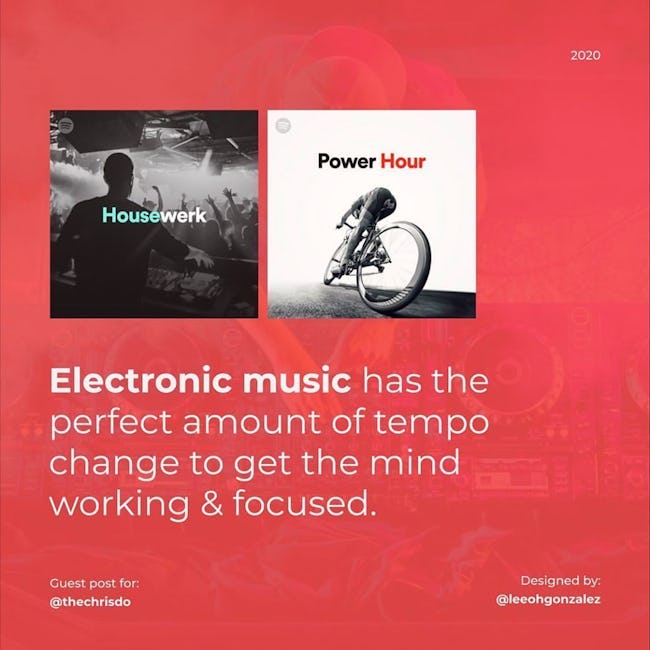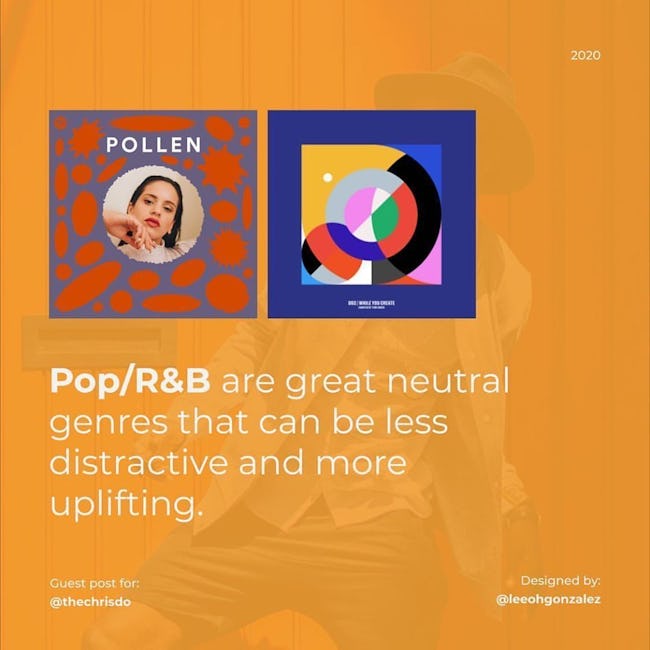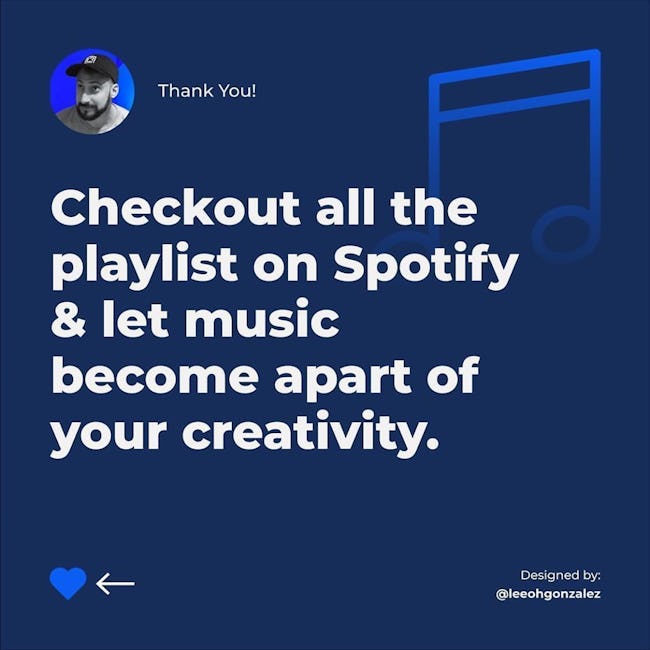 Looking for the perfect playlist to work to?
Apply music psychology to your next project.
1. Research suggests that background music, or music that is played while the listener is primarily focused on another activity, can improve performance on cognitive task.
2. Feeling unmotivated & hit a road block? Listening to fast-paced music motivates people to work harder.
3. Playing more positive & neutral music while working can help improve memory & create less of a distraction.
Acoustic music is the perfect background music to set a warm & calming workflow.
Electronic music has the perfect amount of tempo change to get the mind working & focused.
Pop/R7B are great neutral genres that can be less distractive and more uplifting.
Checkout all the playlist on Spotify & let music become apart of your creativity.
More booklets by Chris Do
More Personal Development booklets
Your recently viewed booklets
See all booklets