Booklet
How to explore color combos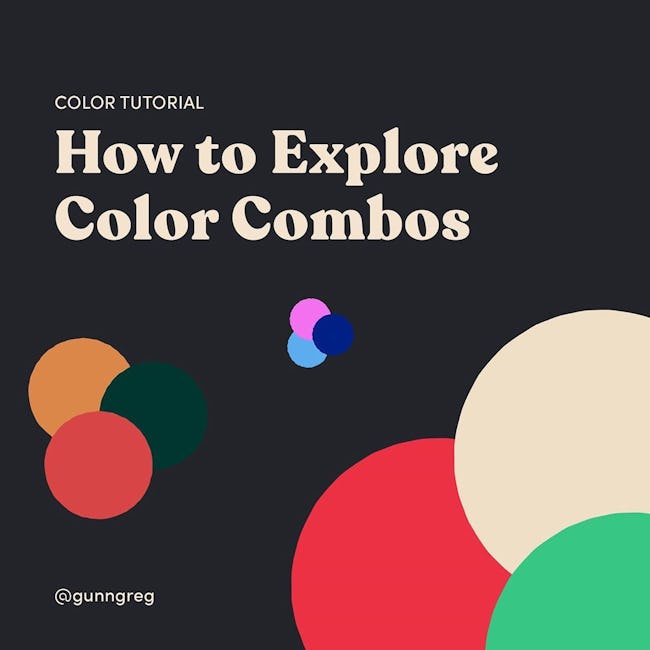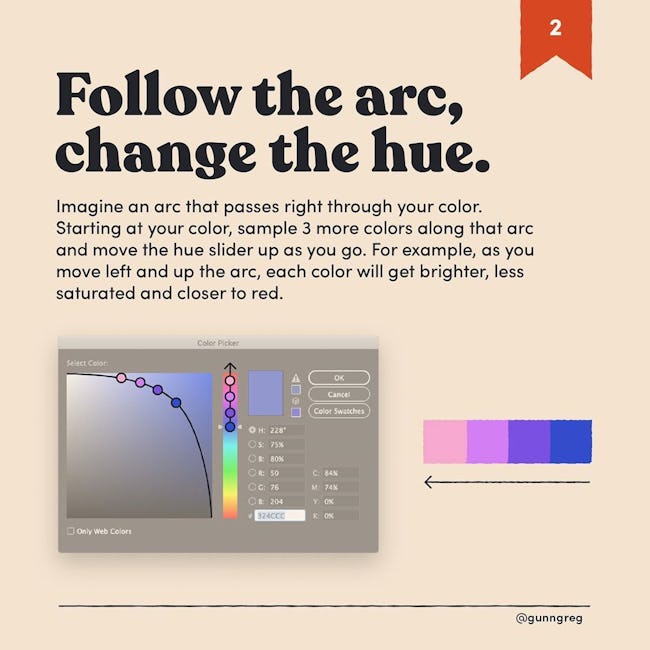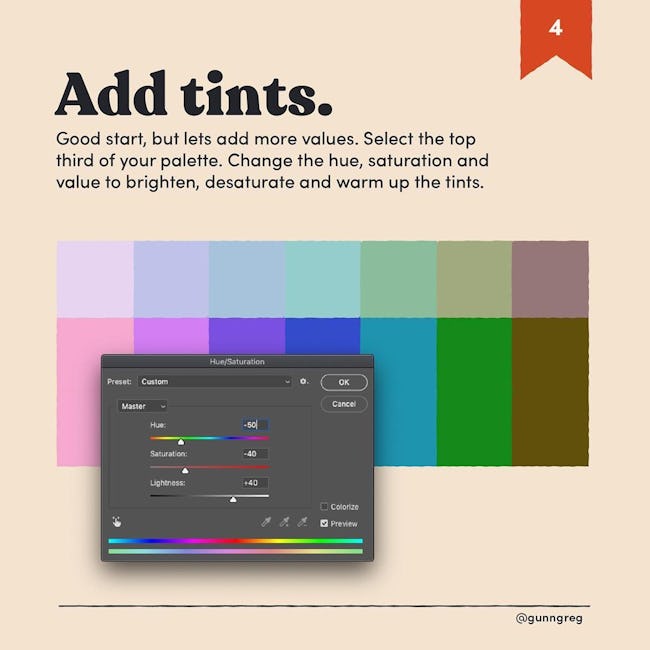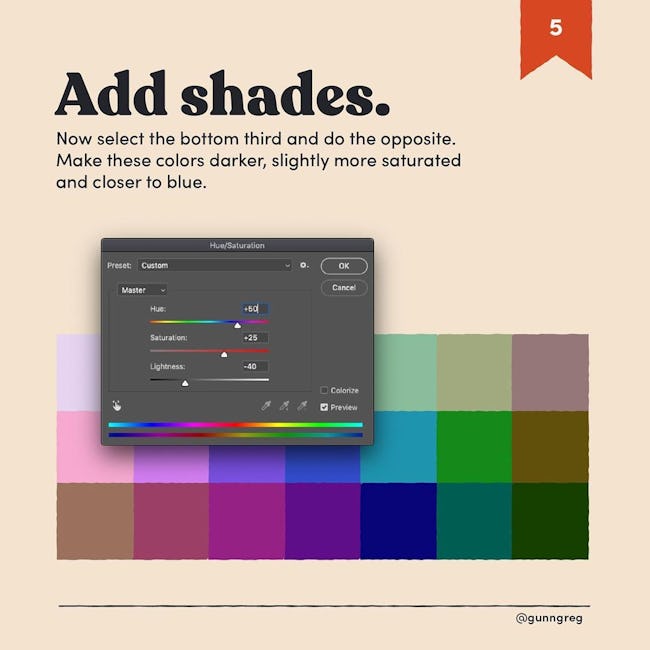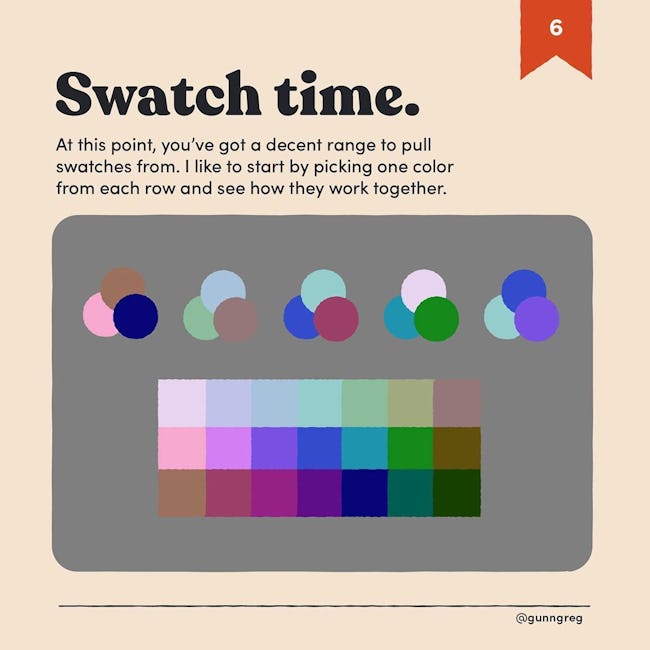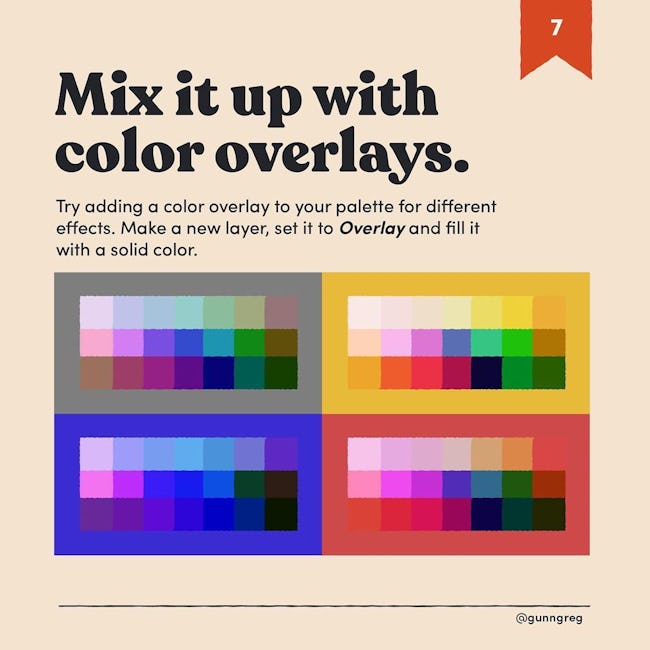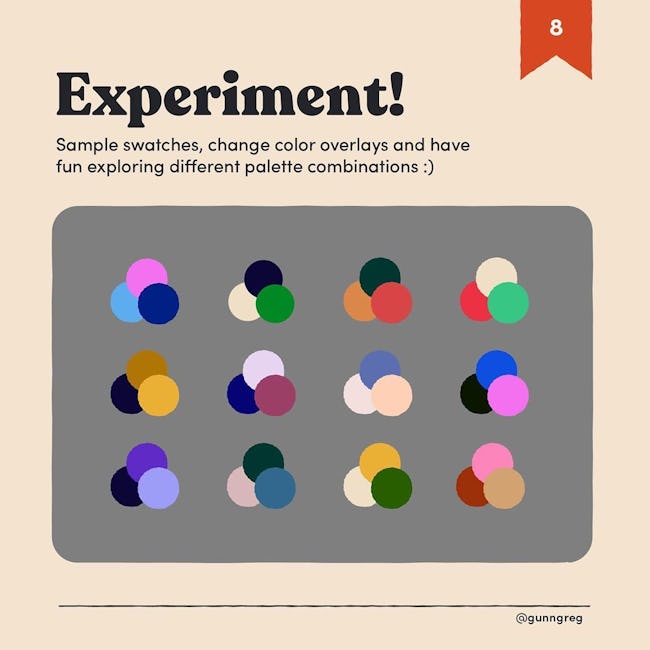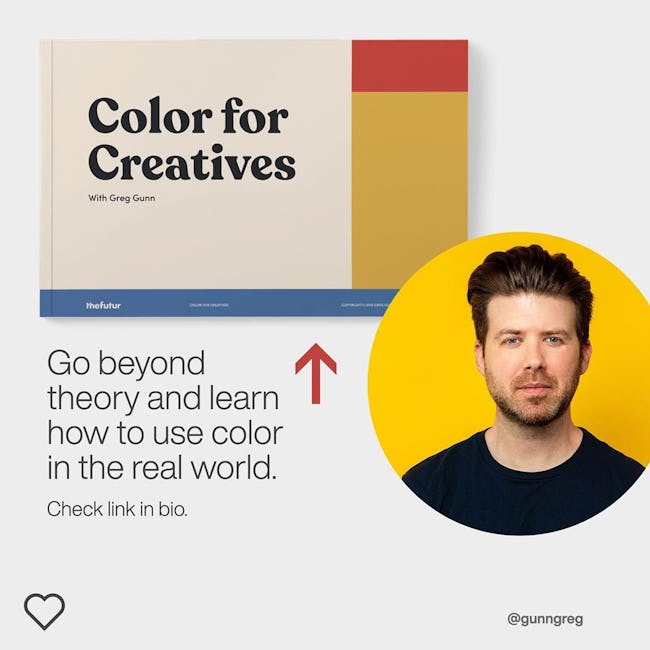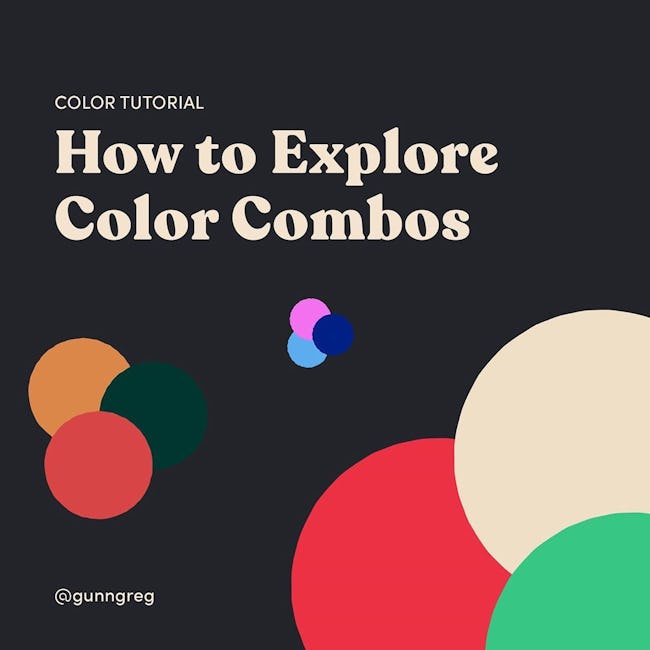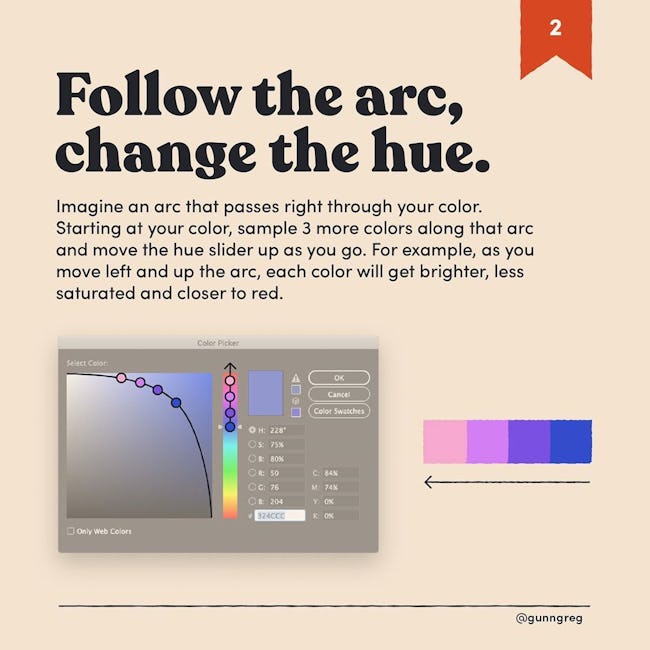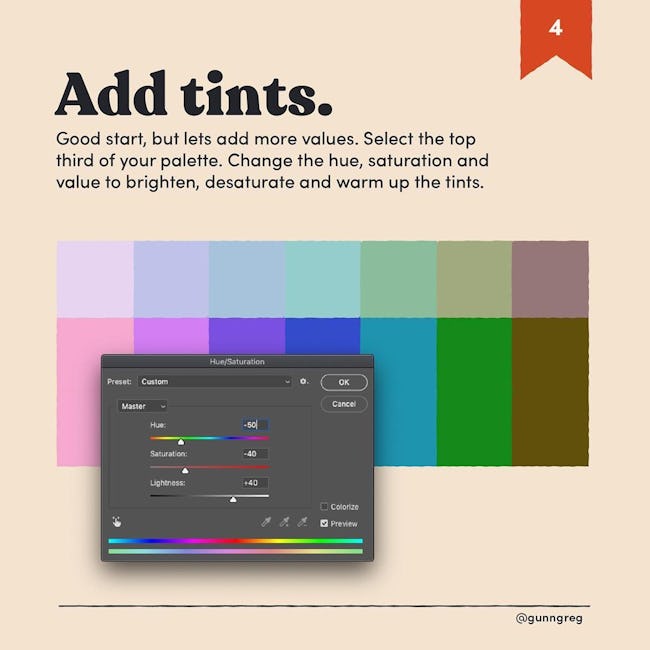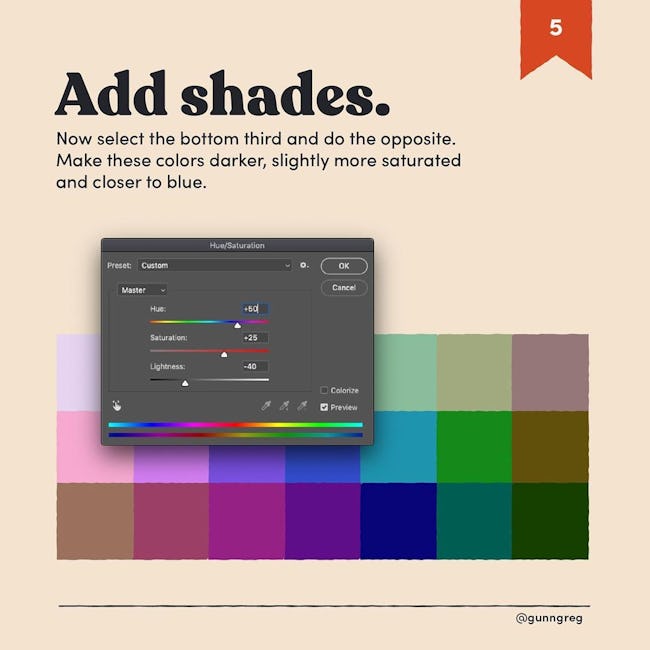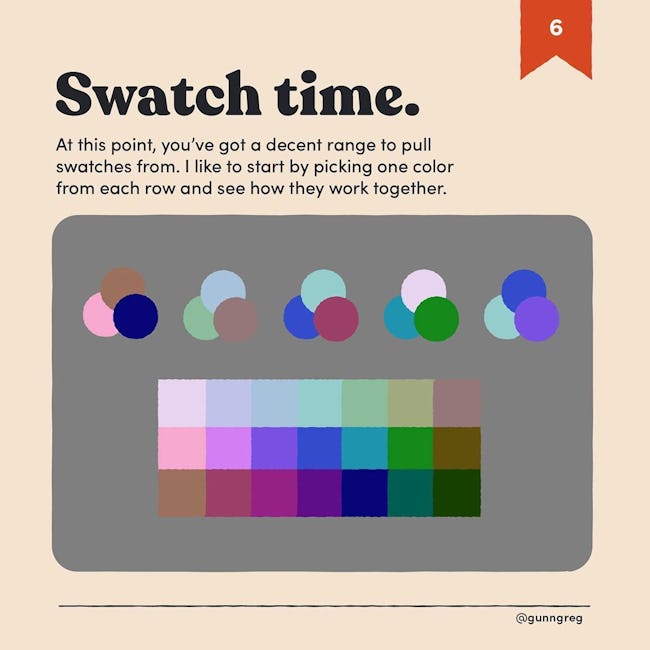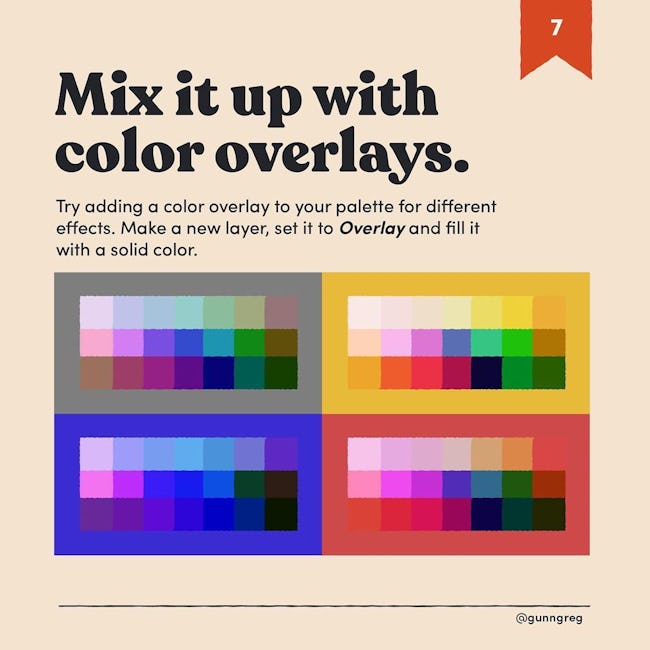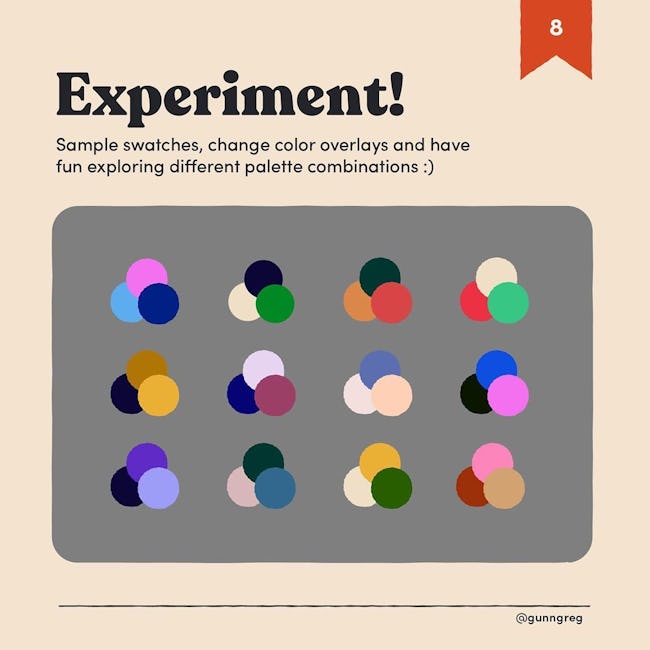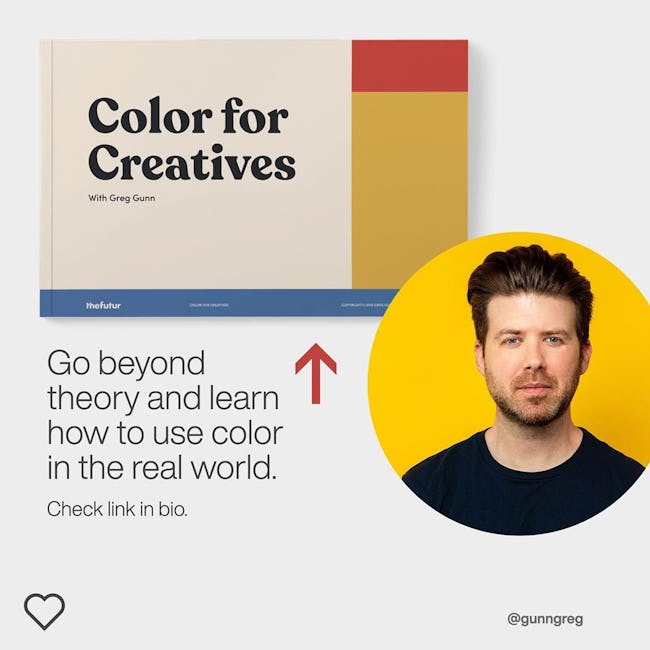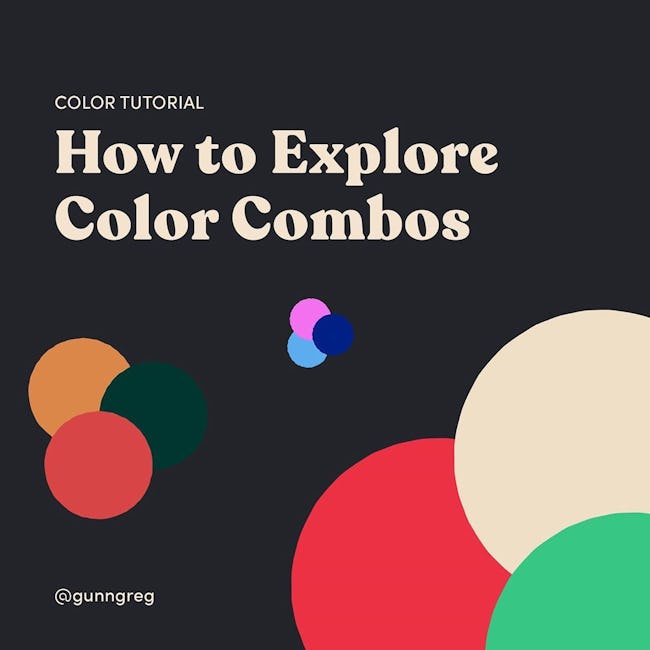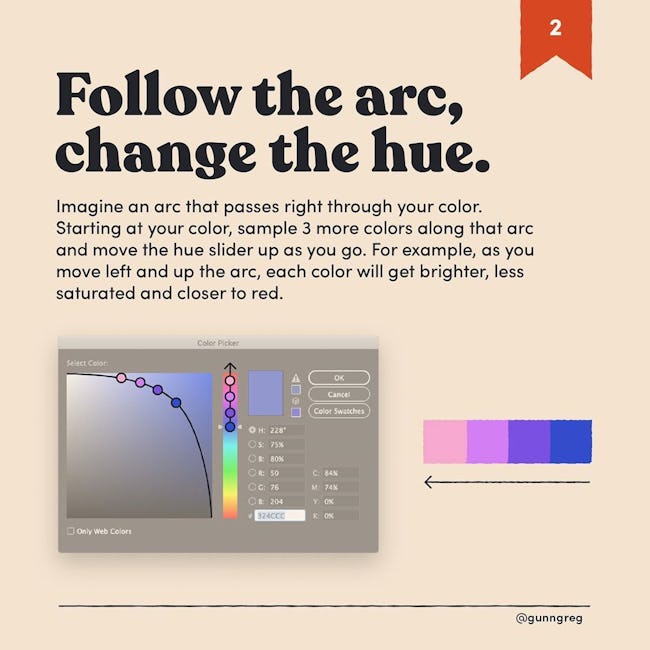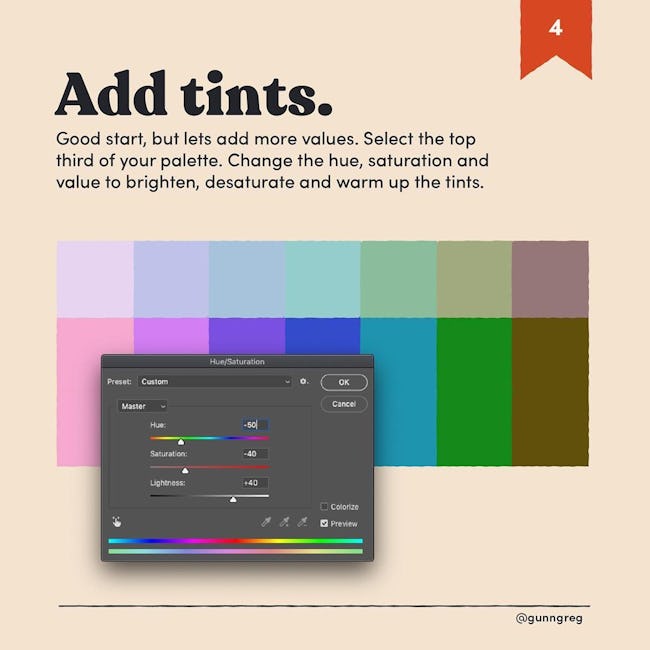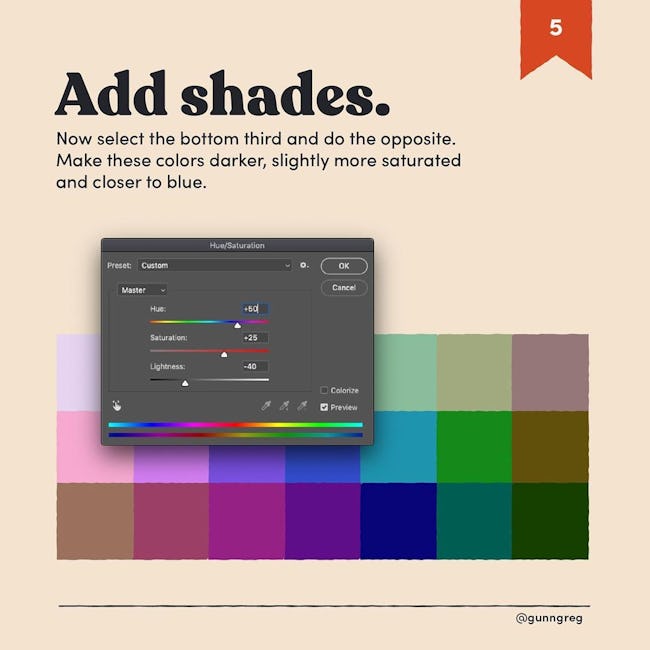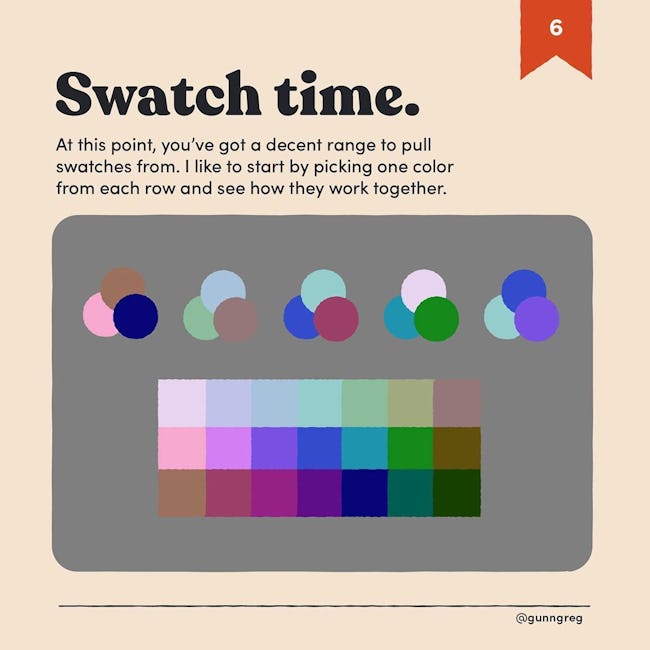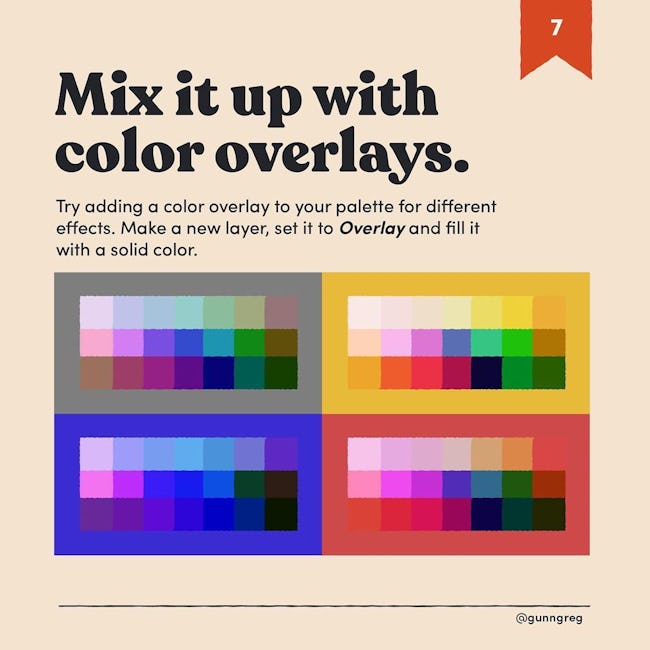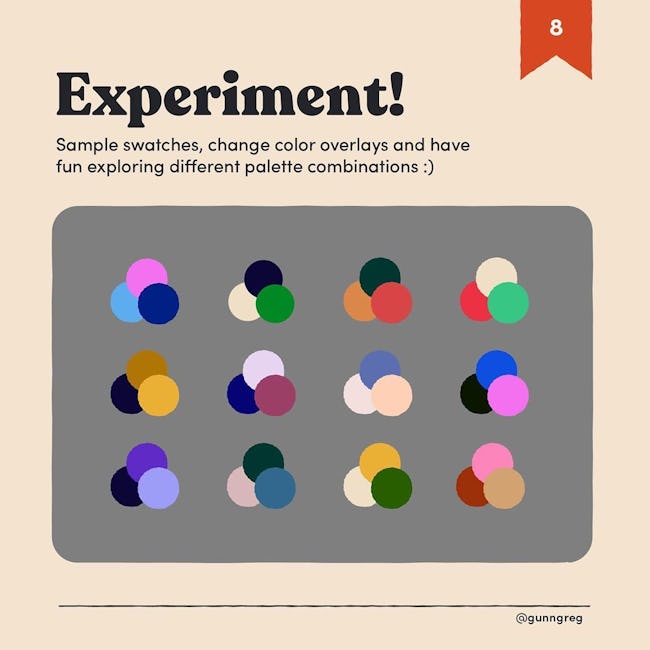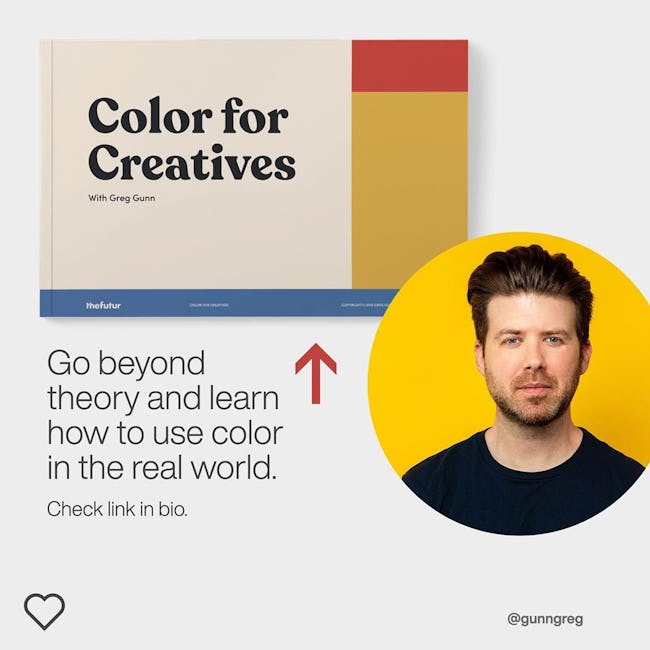 Pick a color, any color.
Well, almost any color. Make sure it's one you want to use and that it isn't too dark or too saturated. Somewhere around here should work.
Follow the arc, change the hue.
Imagine an arc that passes right through your color. Starting at your color, sample 3 more colors along that arc and move the hue slider up as you go. For example, as you move left and up the arc, each color will get brighter, less saturated and closer to red.
Now go the other way. Same this as before, except now we move to the right on the arc and down on the hue slider. The colors should get darker, more saturated and closer to yellow.
Add tints.
Good start, but lets add move values. Select the top third of your palette. Change the hur, saturation and value to brighten, desaturate and warm up the tints.
Add shades.
Now select the bottom third and do the opposite. Make these colors darker, slightly more saturated and closer to blue.
Swatch time.
At this point, you've got a decent range to pull swatches from. I like to start by picking one color from eact row and see how they work together.
Mix it up with color overlays.
Try adding a color overlay to your palette for different effects. Make a new layer, set it to overlay and fill it with a solid color.
Experiment!
Sample swatches, change color overlays and have fun exploring different palette combinations.
Color for creatives
Go beyond theory and learn how to use color in the real world.
More booklets by Chris Do
More Marketing booklets
Your recently viewed booklets
See all booklets