Booklet
How To Draw Lips?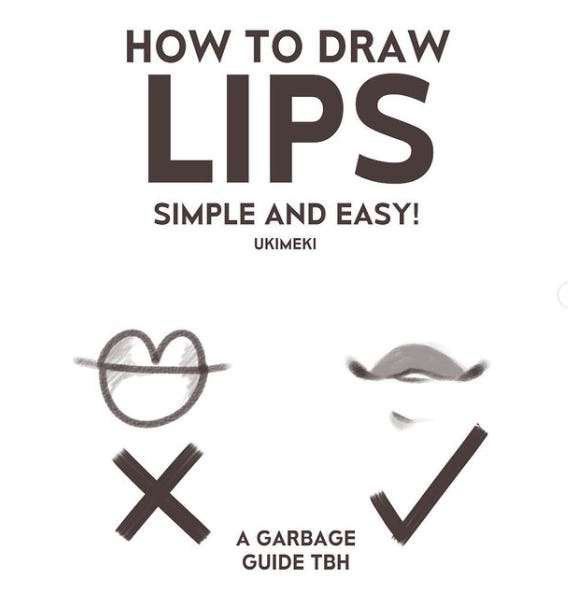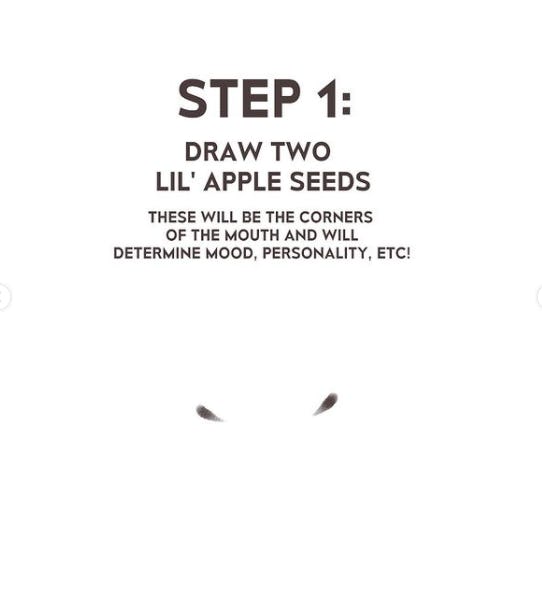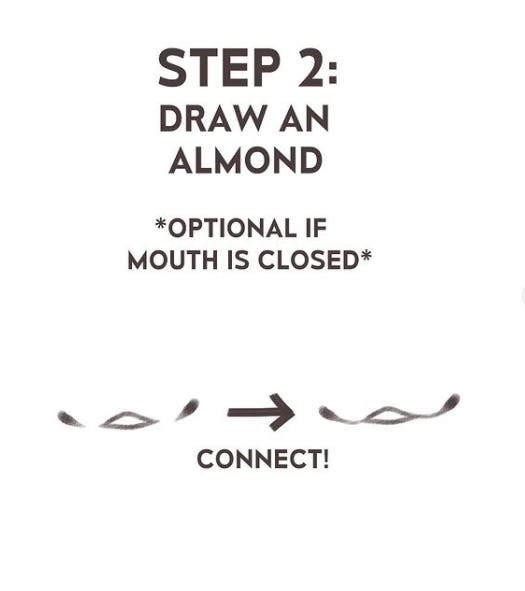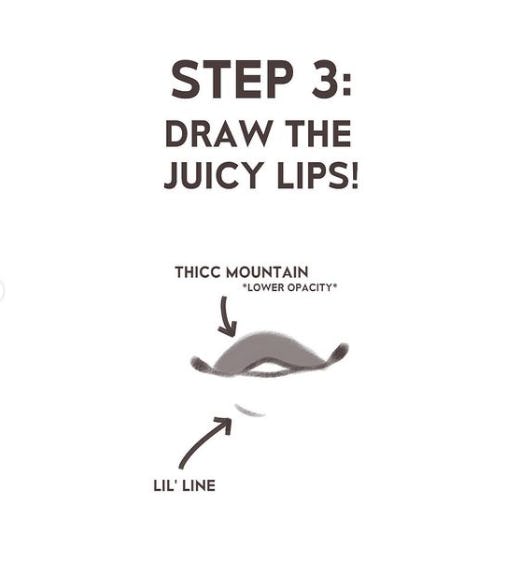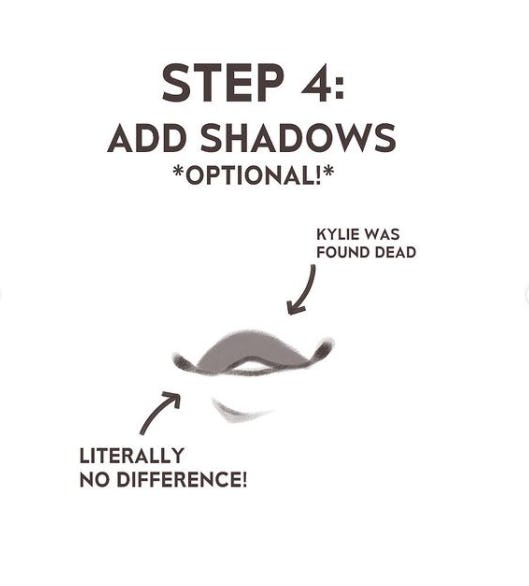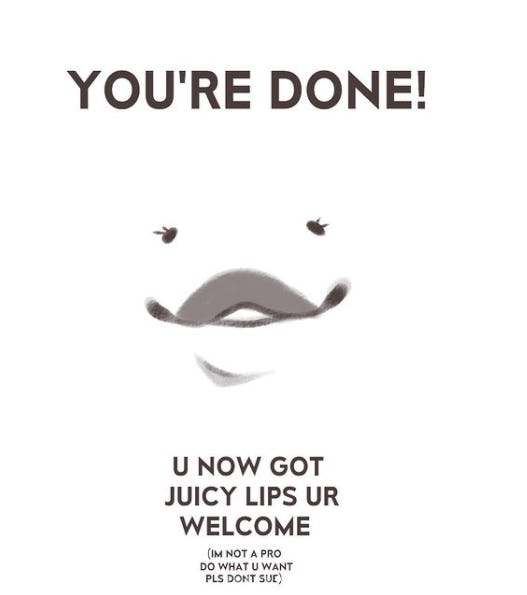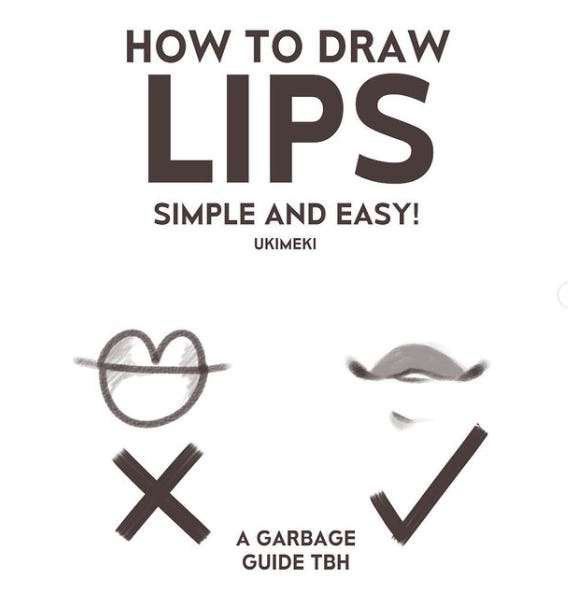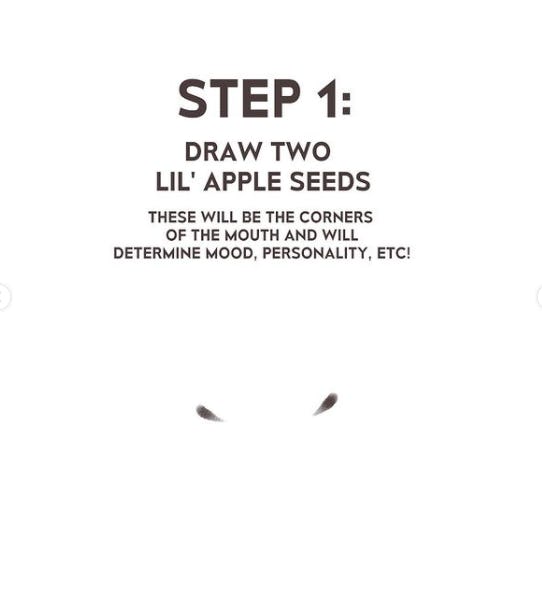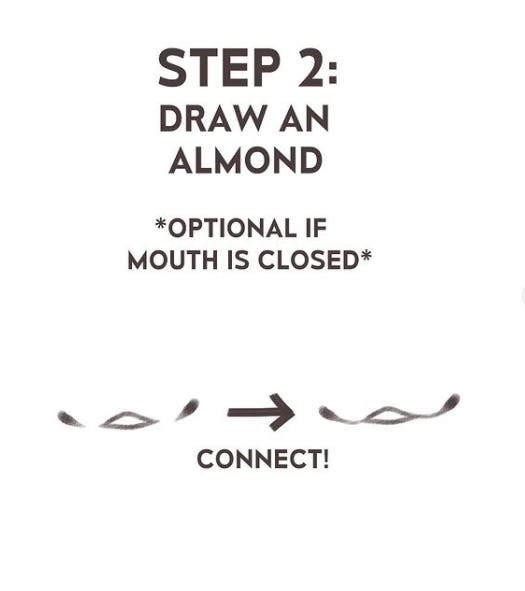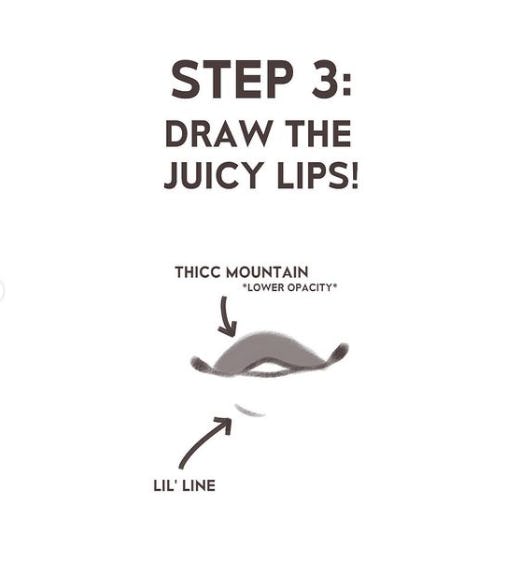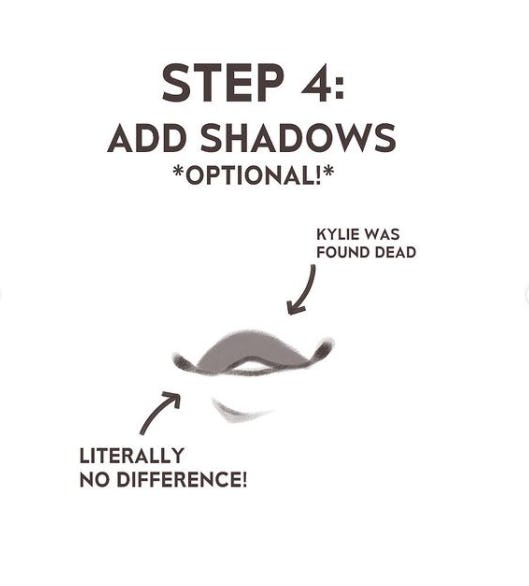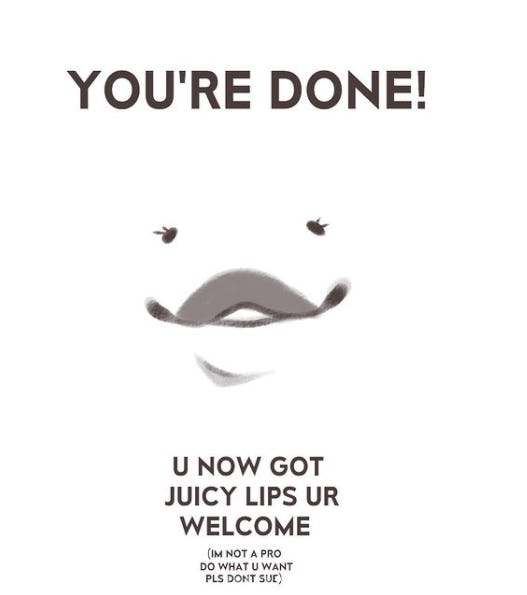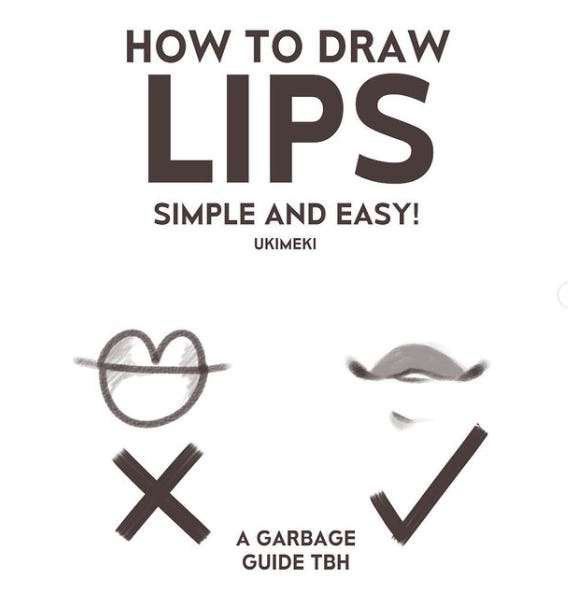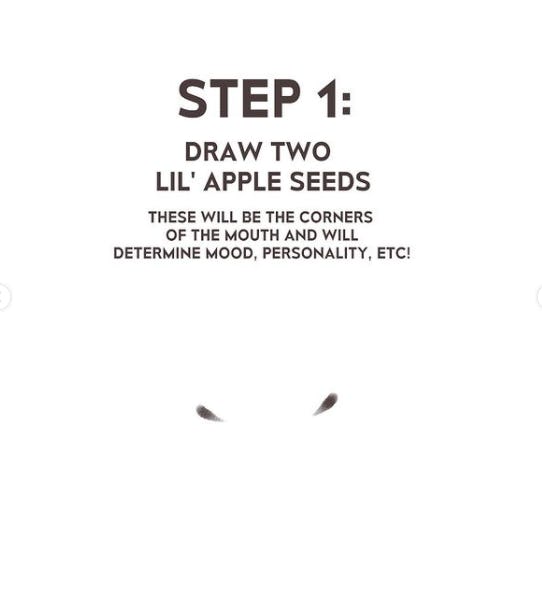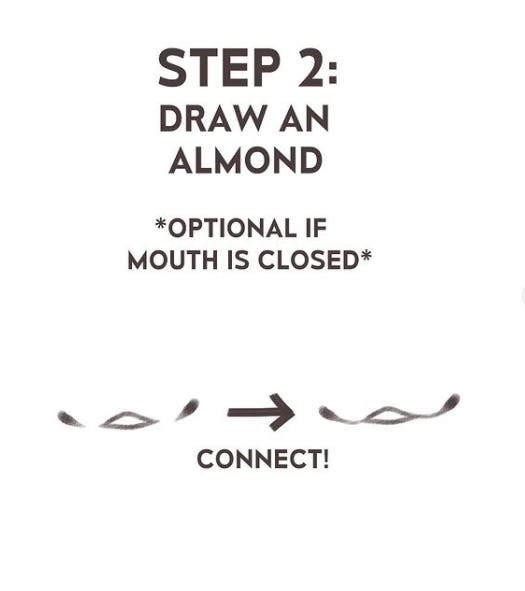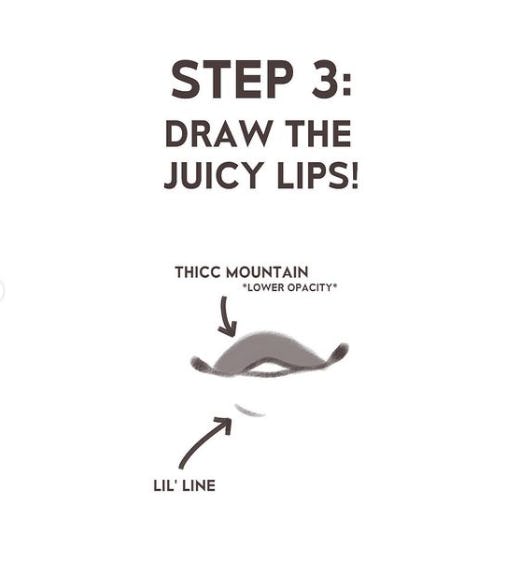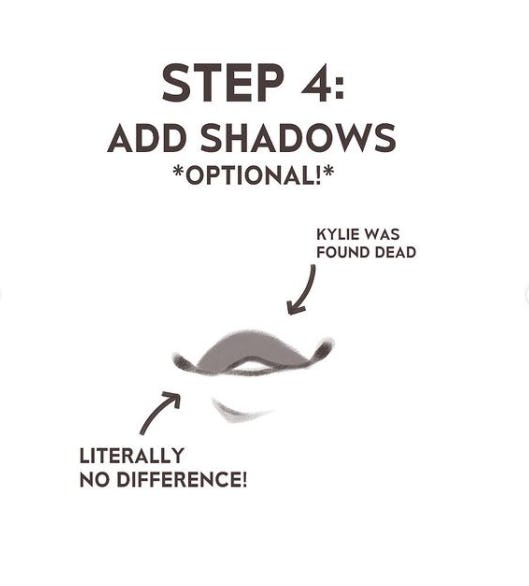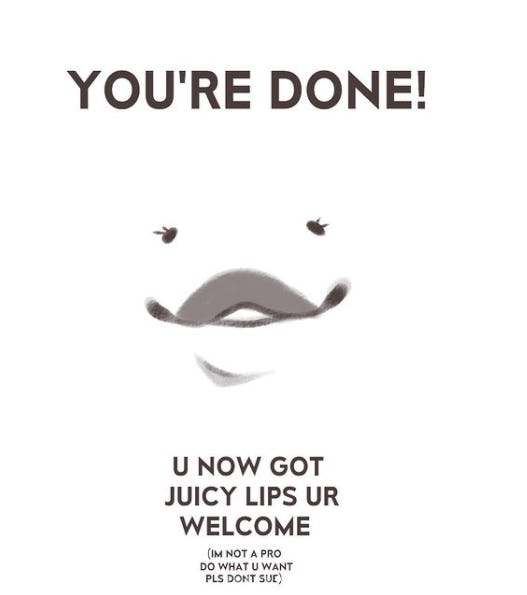 HOW TO DRAW LIPS?
STEP 1:
Draw two lil' apple seeds. These will be the corners of the mouth and will determine mood, personality, etc!
STEP 2:
Draw an almond. *Optional if mouth is closed*
STEP 3:
Draw the juicy lips!
STEP 4:
Add Shadows. *Optional!*
YOU'RE DONE!
More booklets by Ukimeki
More Lifestyle booklets
Your recently viewed booklets
See all booklets