Booklet
How to Diagnose a Client's Problem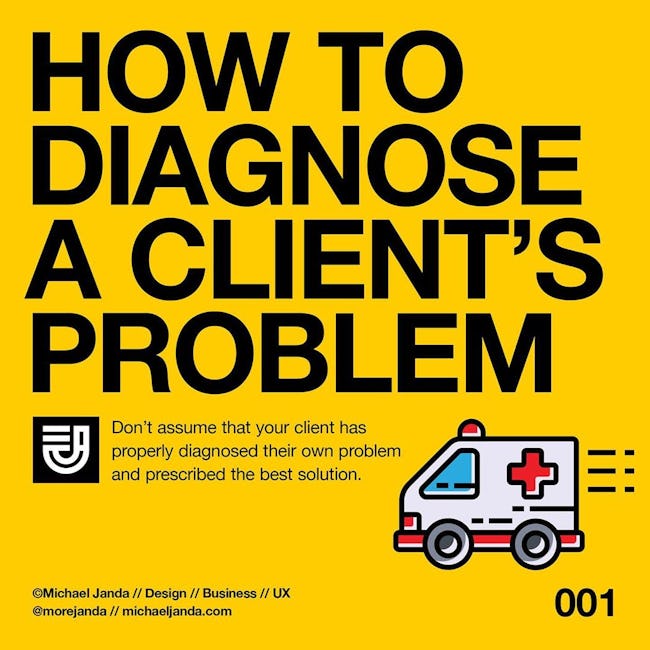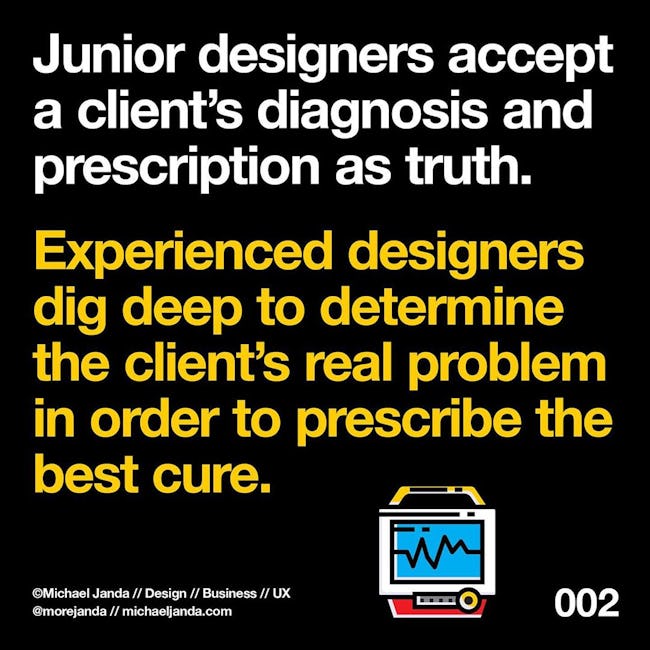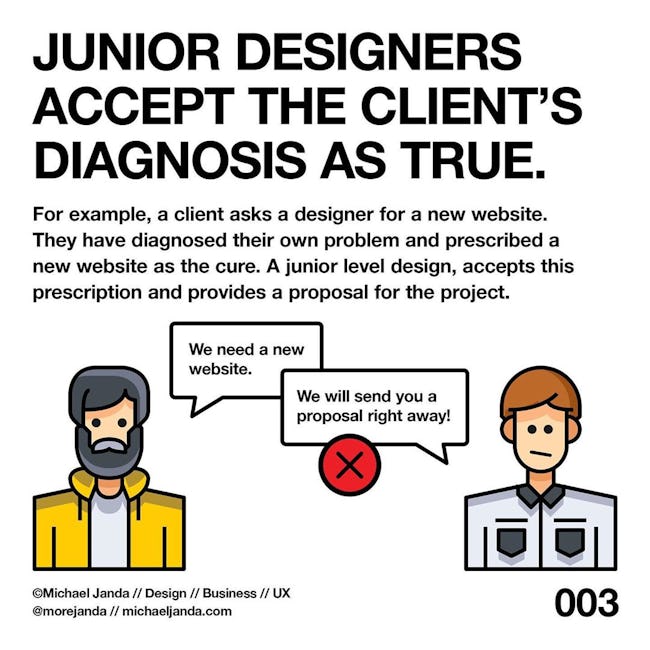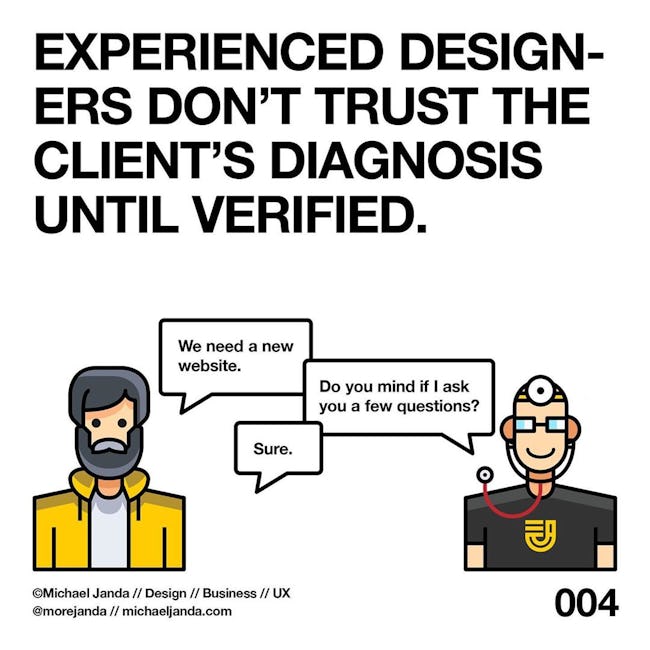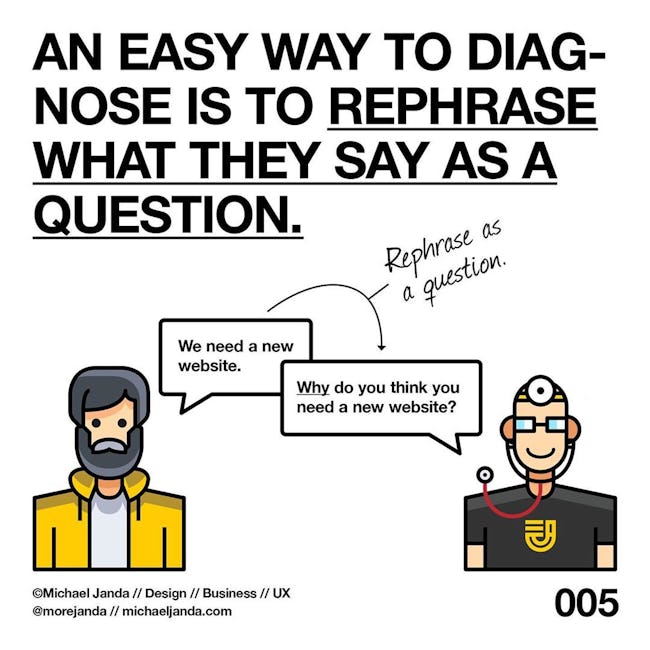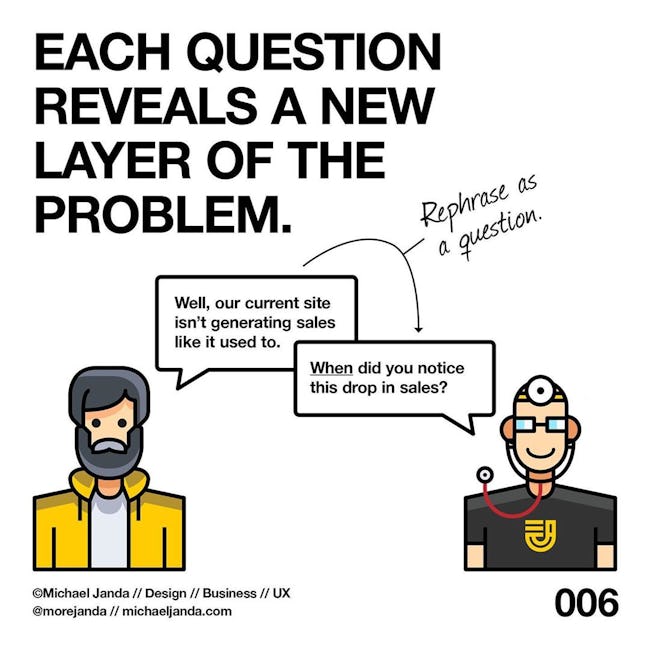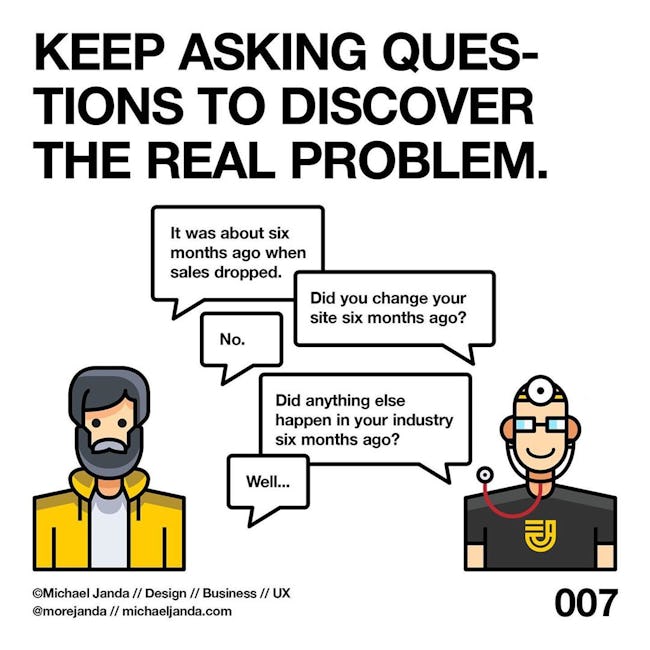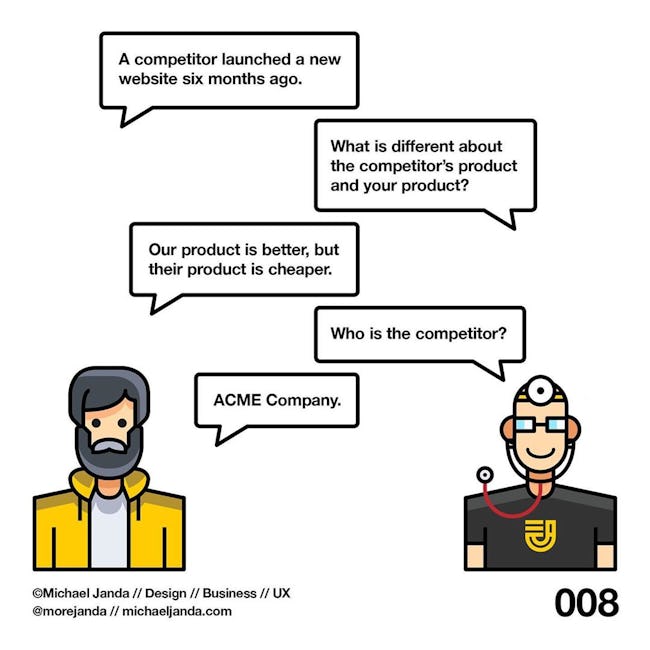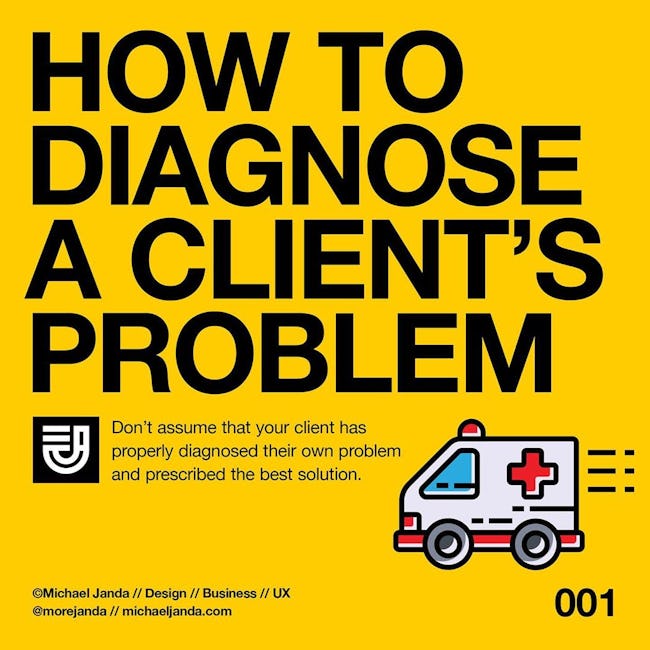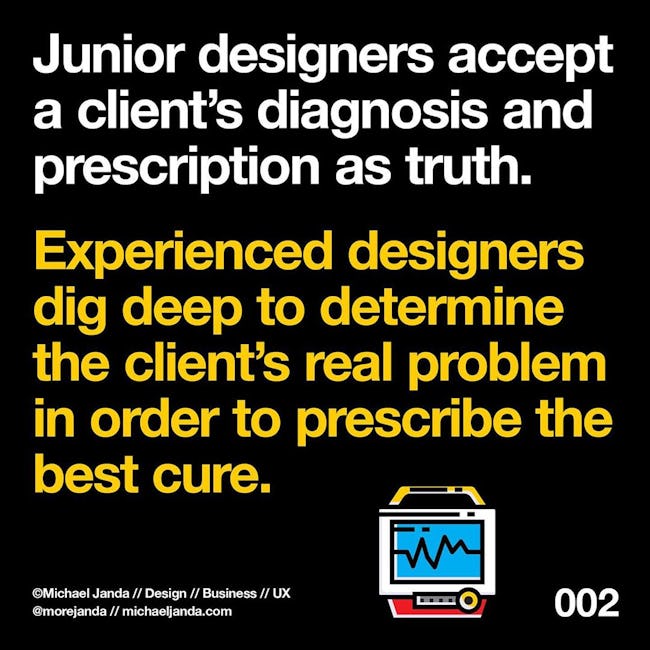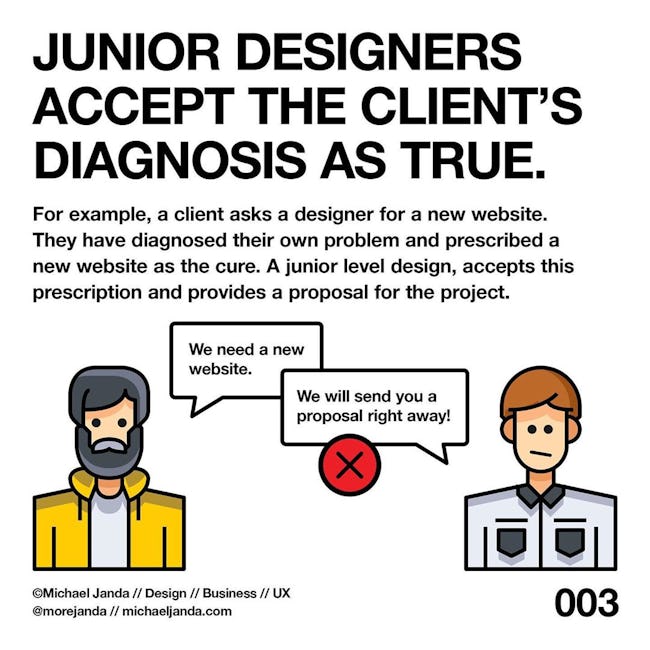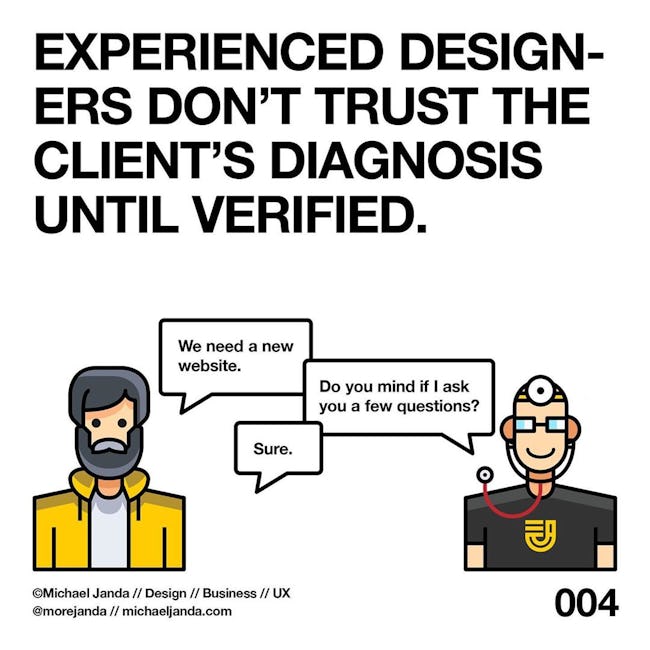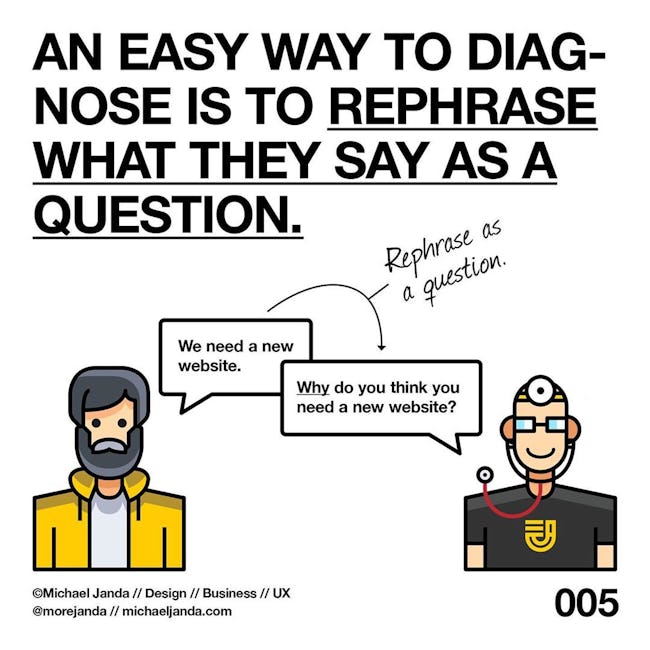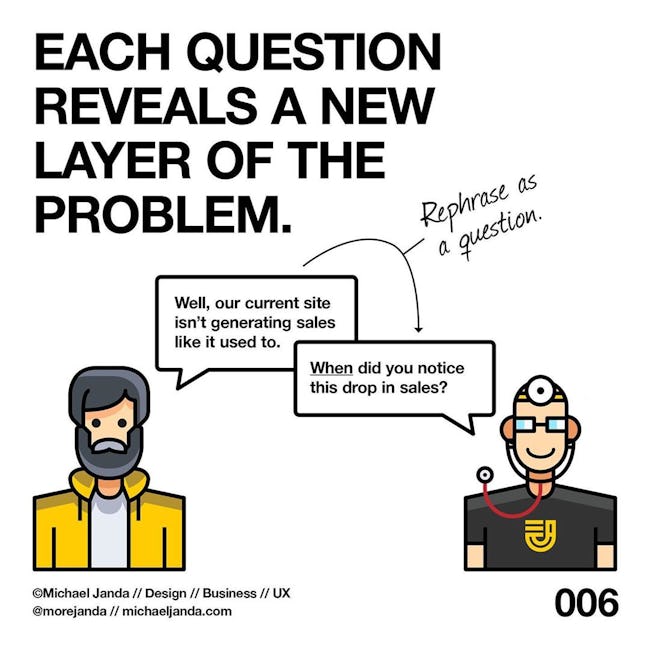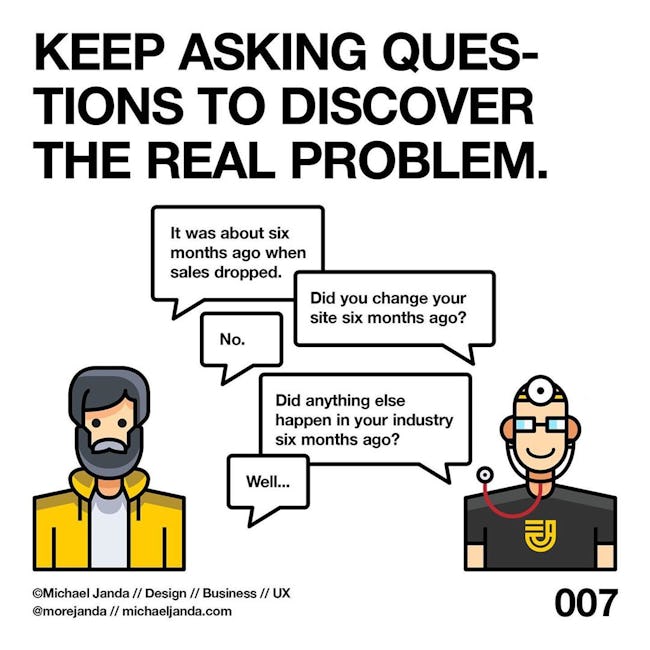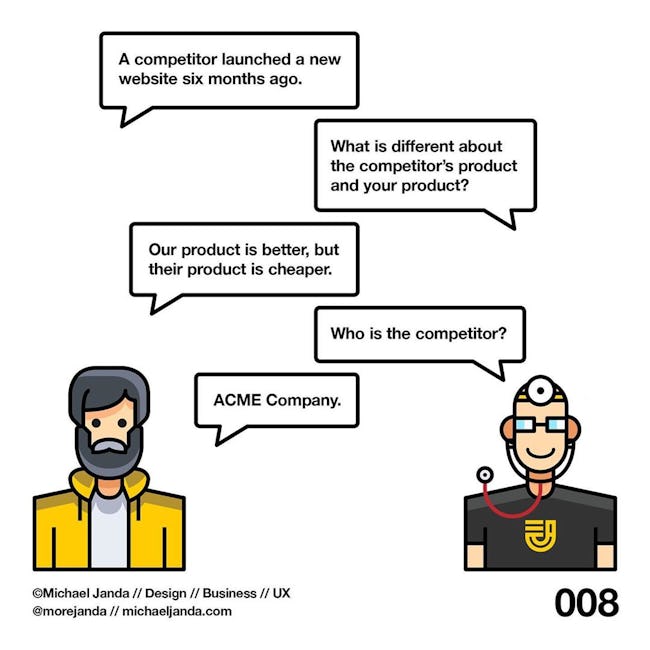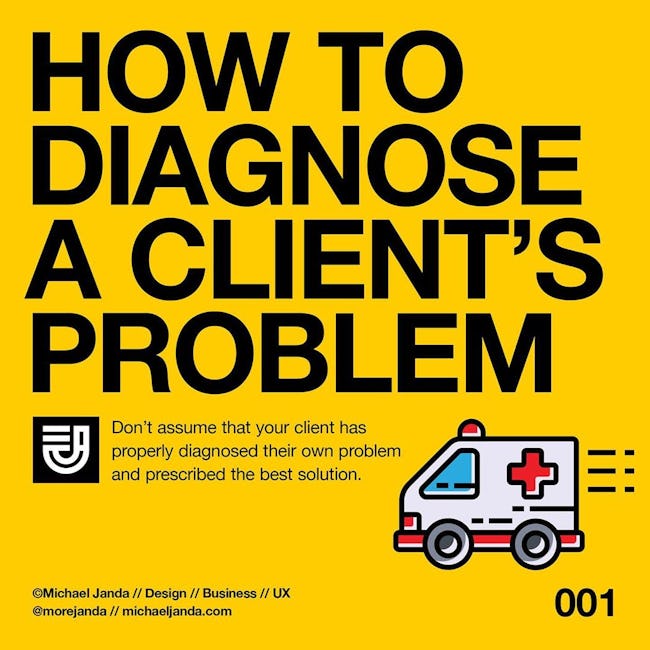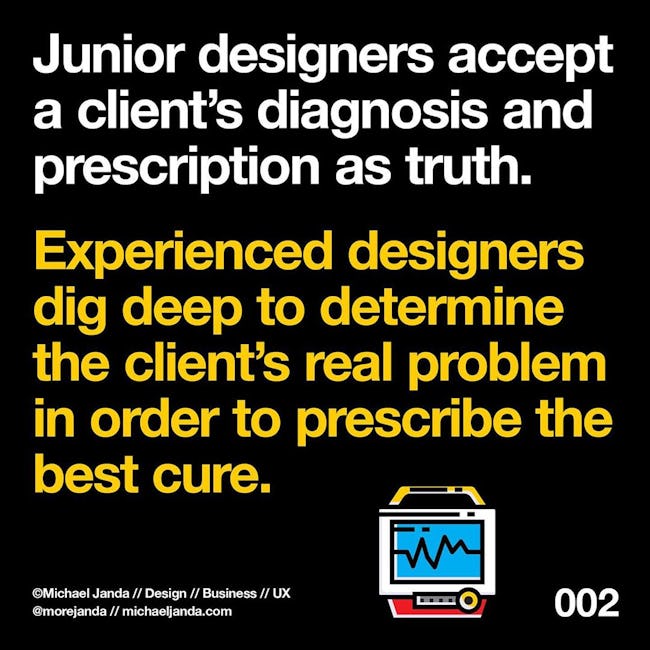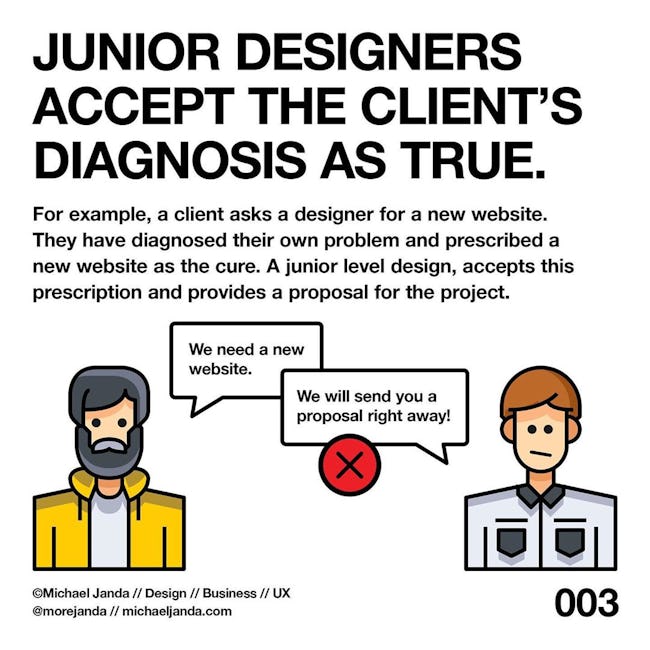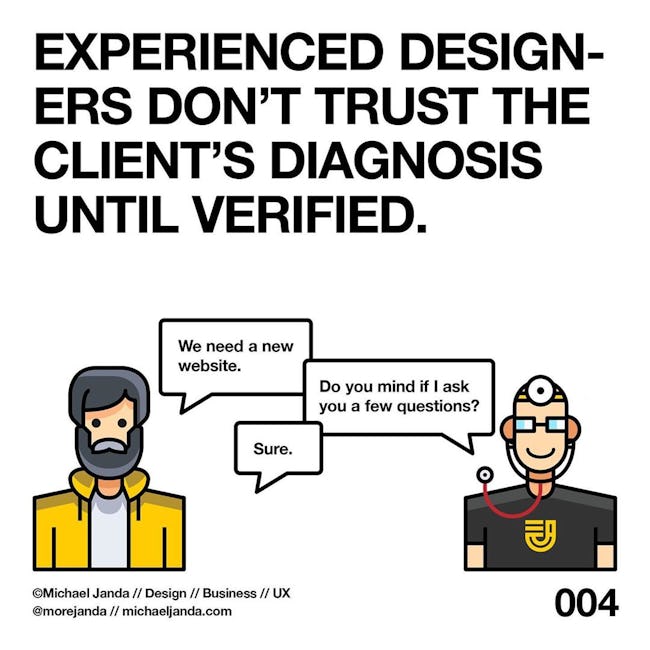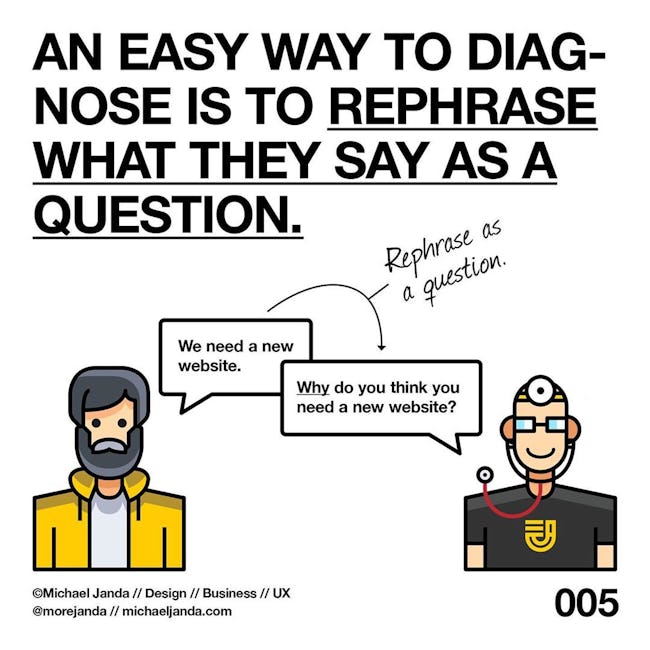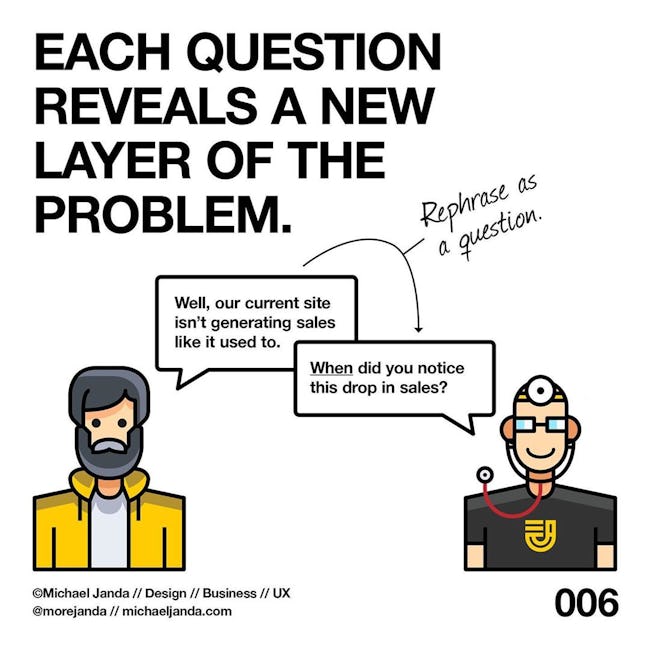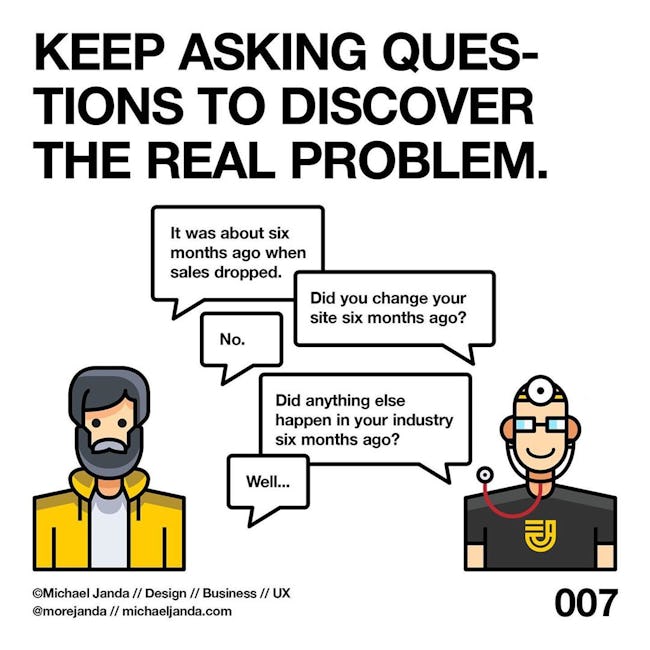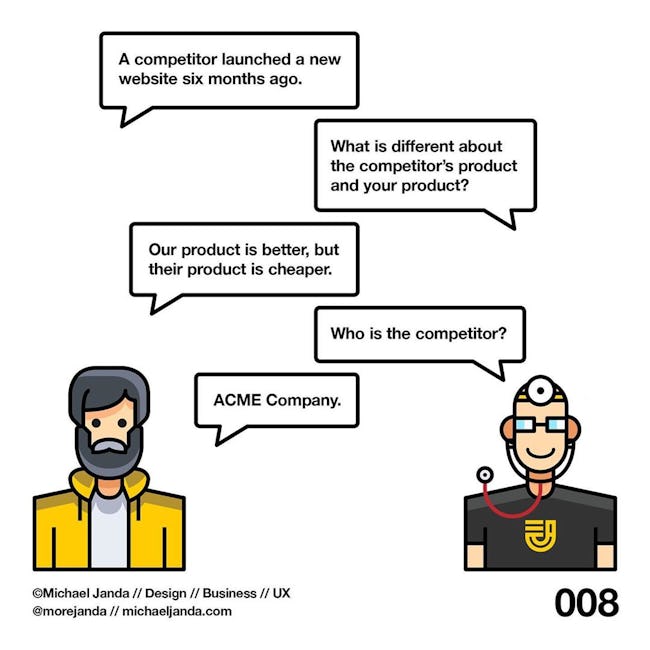 How to Diagnose a Client's Problem
Don't assume that your client has properly diagnosed their own problem and prescribed the best solution.
Junior designers accept a client's diagnosis and prescription as truth.
Experienced designers dig deep to determine the client's real problem in order to prescribe the best cure.
JUNIOR DESIGNERS ACCEPT THE CLIENT'S DIAGNOSIS AS TRUE.
For example, a client asks a designer for a new website. They have diagnosed their own problem and prescribed a new website as the cure.A junior level design, accepts this prescription and provides a proposal for the project.
EXPERIENCED DESIGNERS DON'T TRUST THE CLIENT'S DIAGNOSIS UNTIL VERIFIED.
AN EASY WAY TO DIAGNOSE IS TO REPHRASE WHAT THEY SAY AS A QUESTION
EACH QUESTION REVEALS A NEW LAYER OF THE PROBLEM.
KEEP ASKING QUESTIONS TO DISCOVER THE REAL PROBLEM.
ASK QUESTIONS, DIAGNOSE THE PROBLEM, THEN PRESCRIBE.
It is very common for a client to ask you to misdiagnose their problem and prescribe the wrong solution. They ask you for one thing, when they really need something else.
More booklets by Michael Janda
More Design booklets
Your recently viewed booklets
See all booklets