Booklet
How to design a grid system?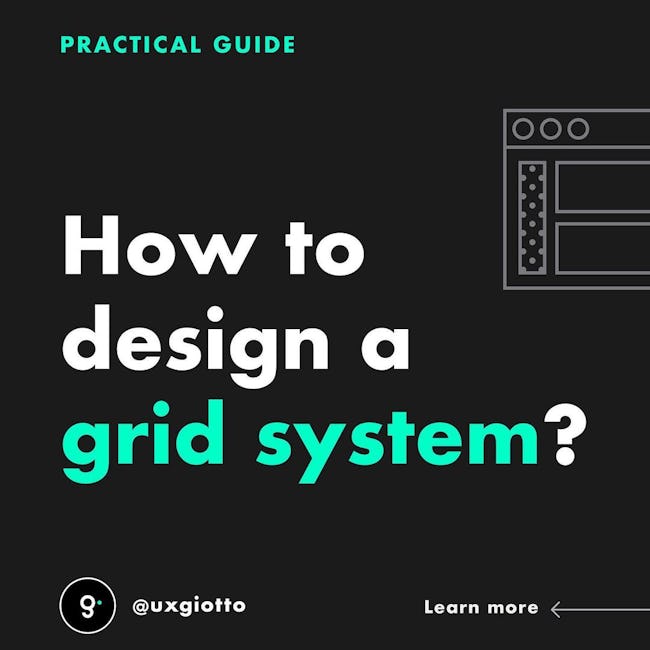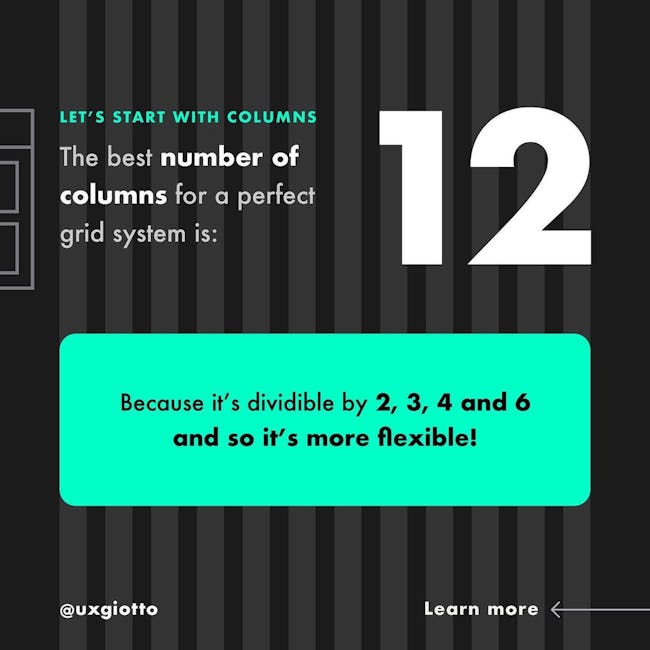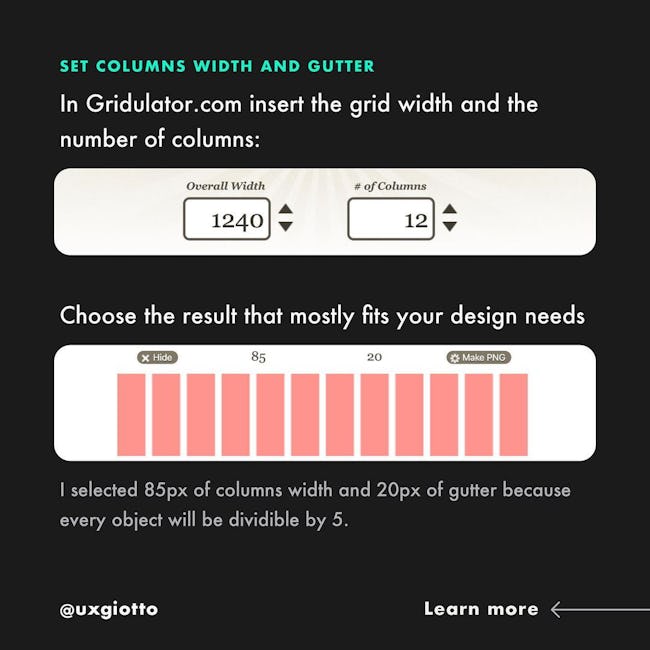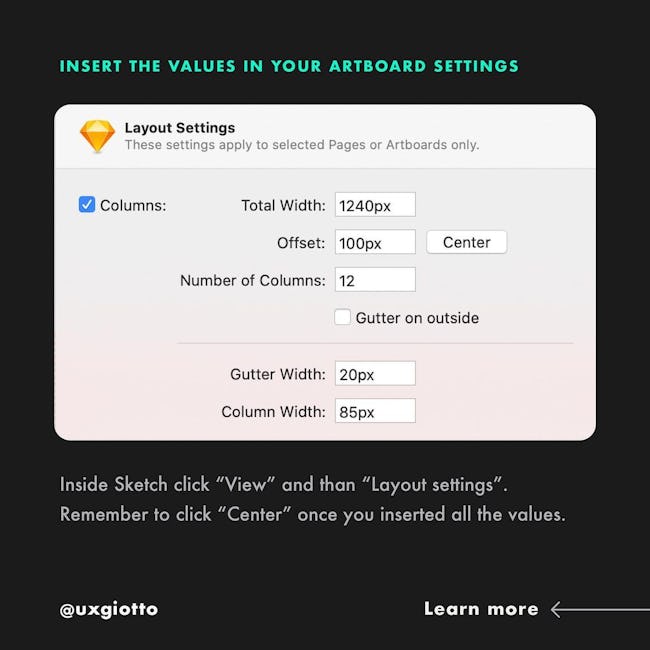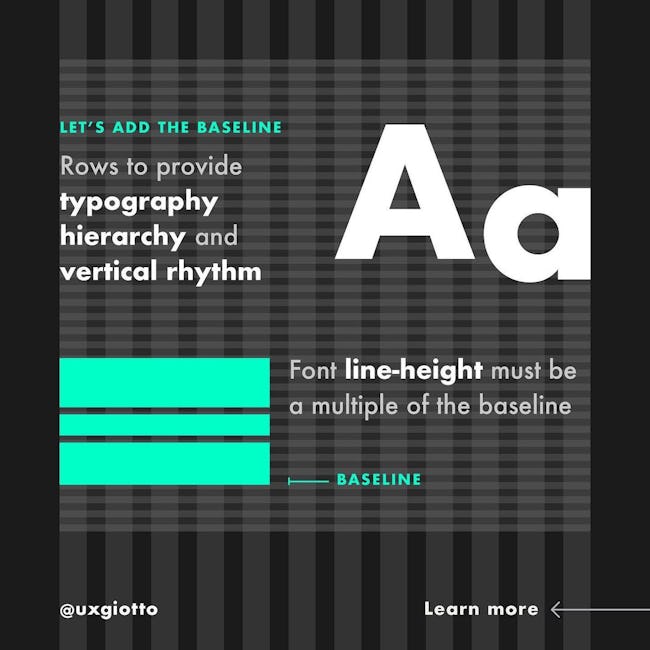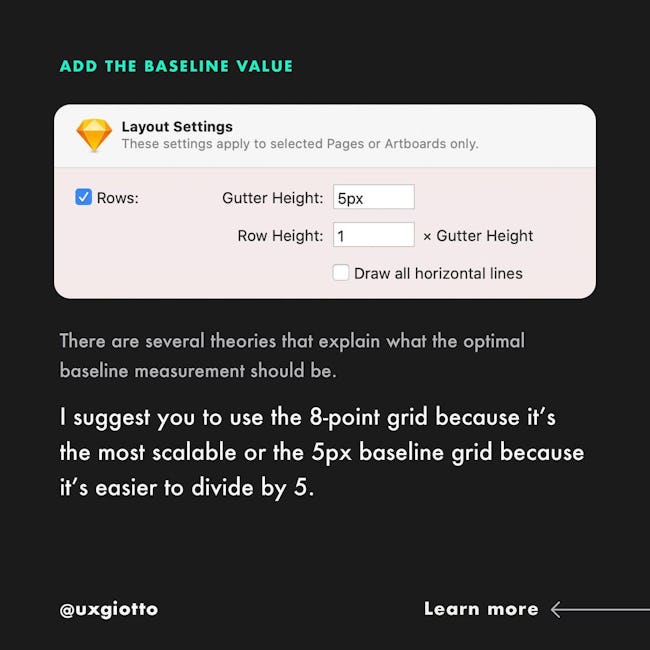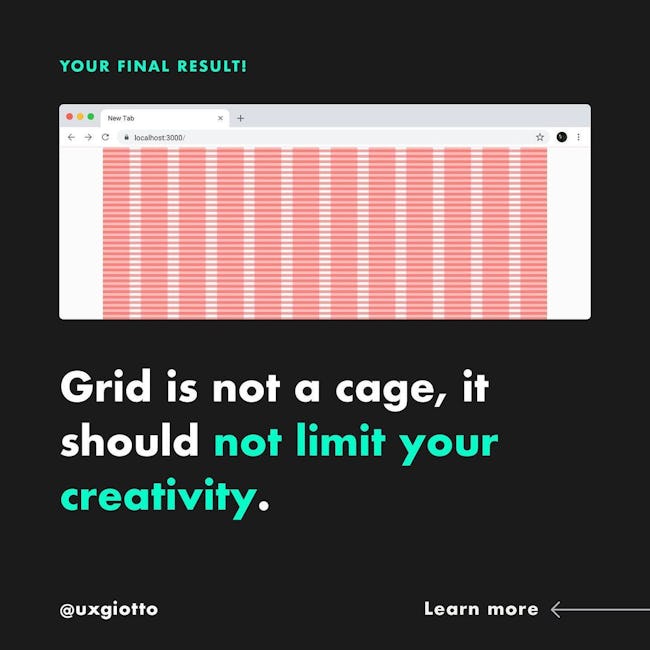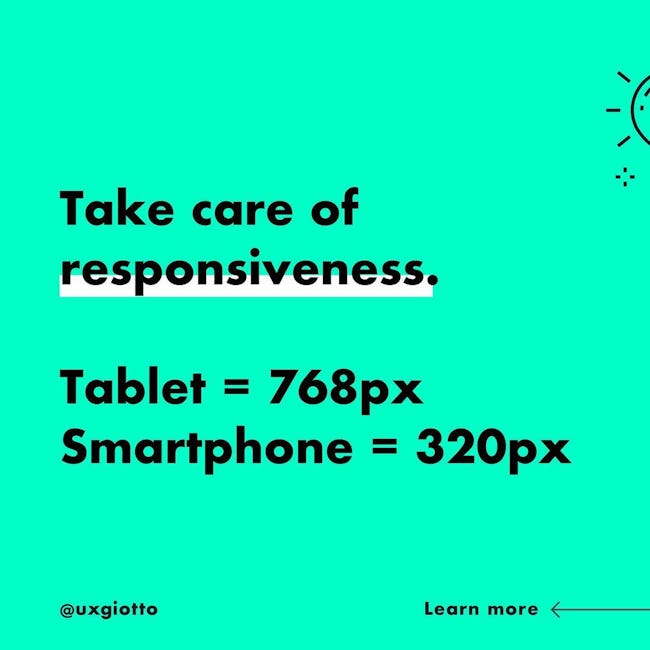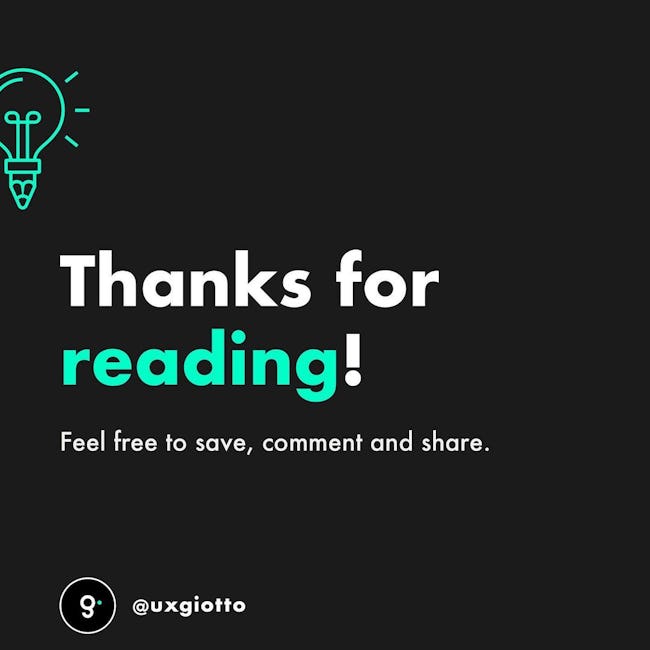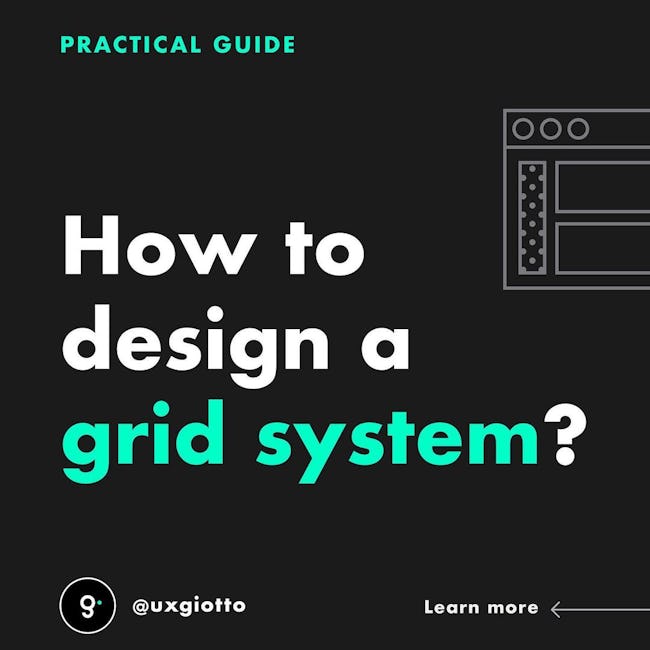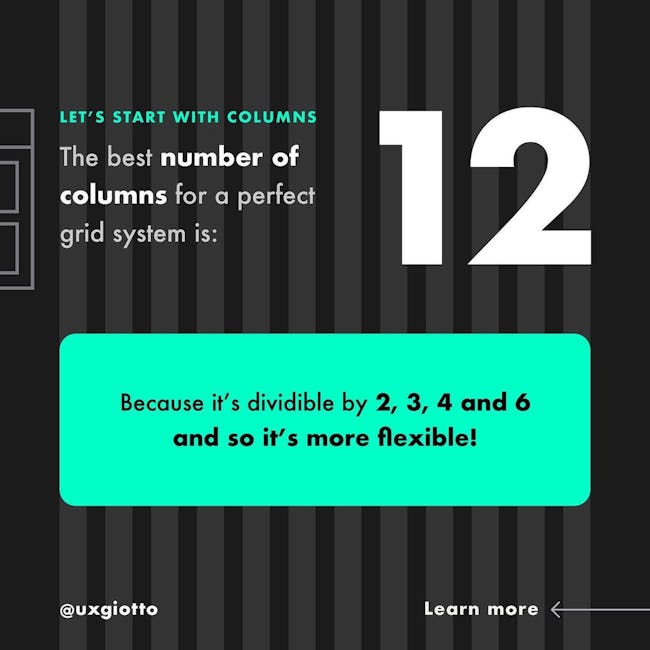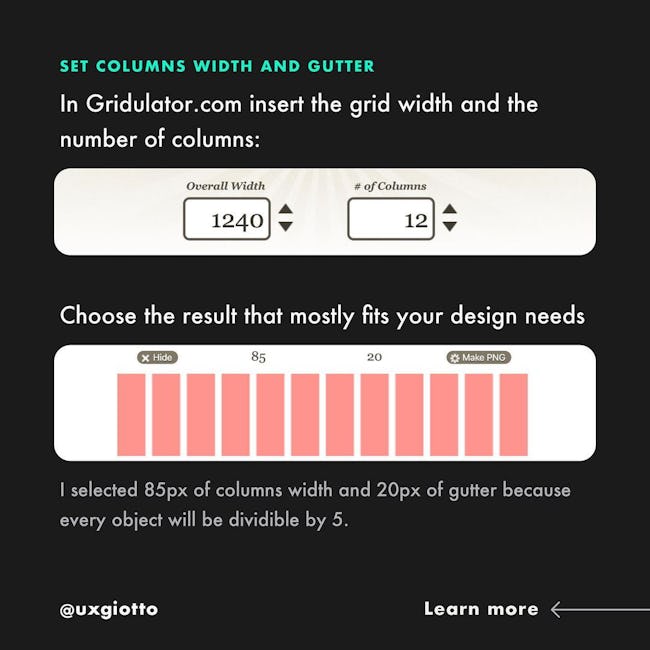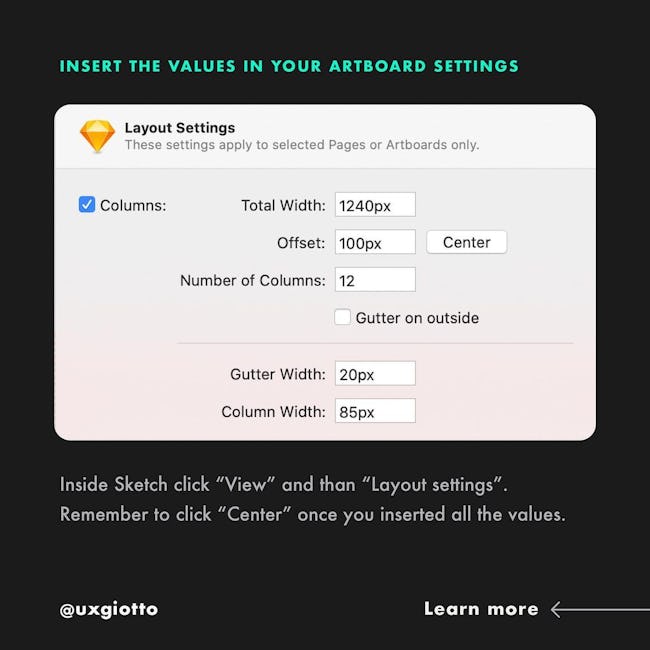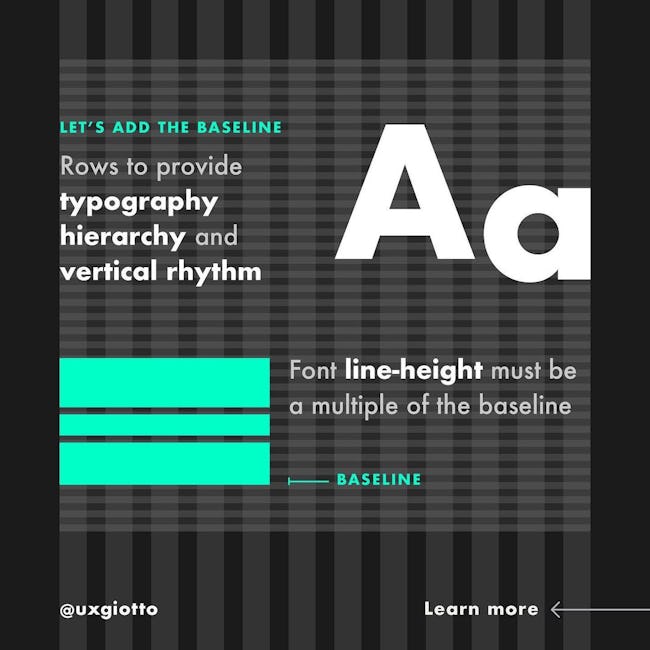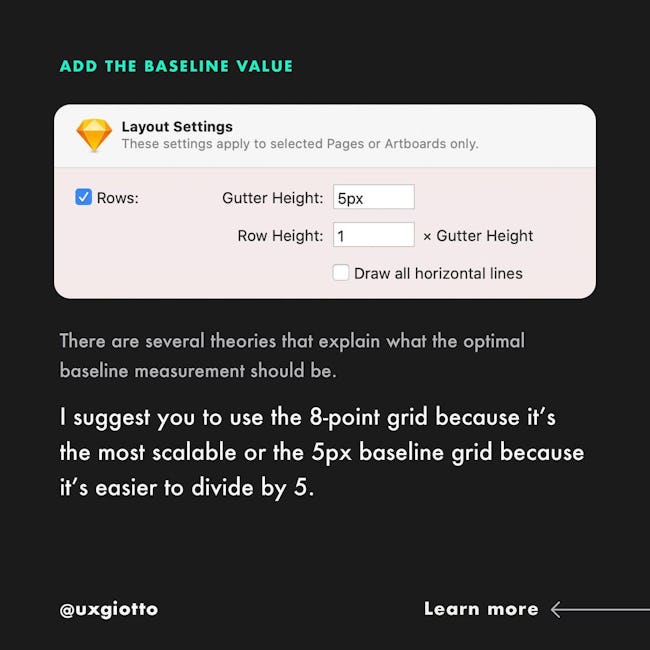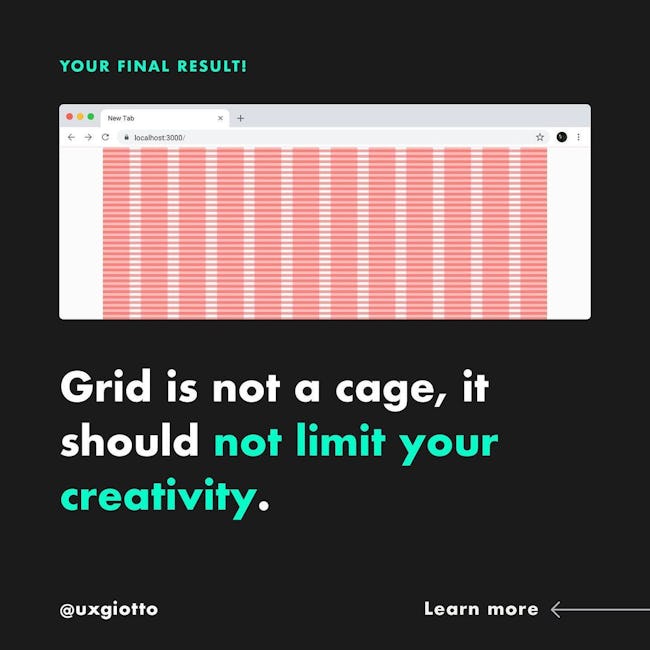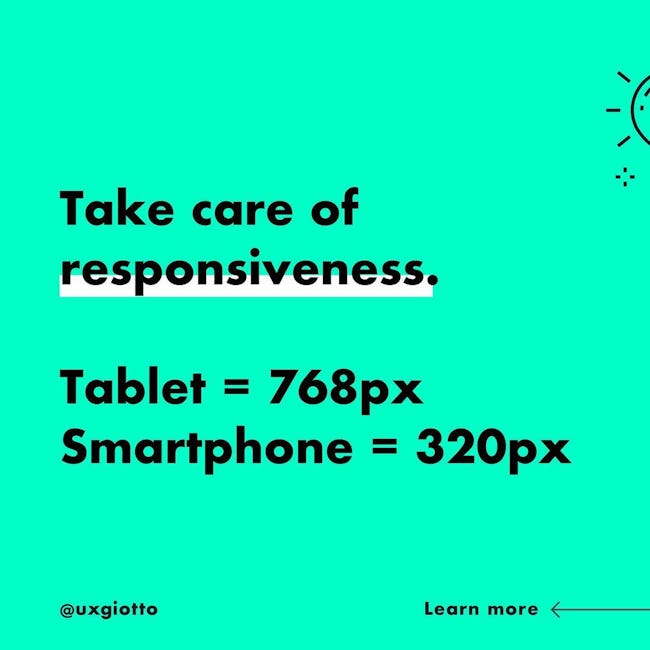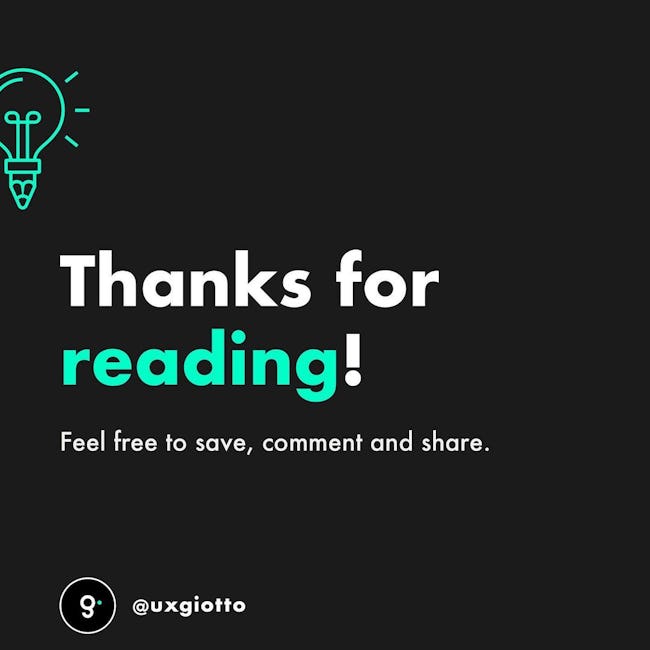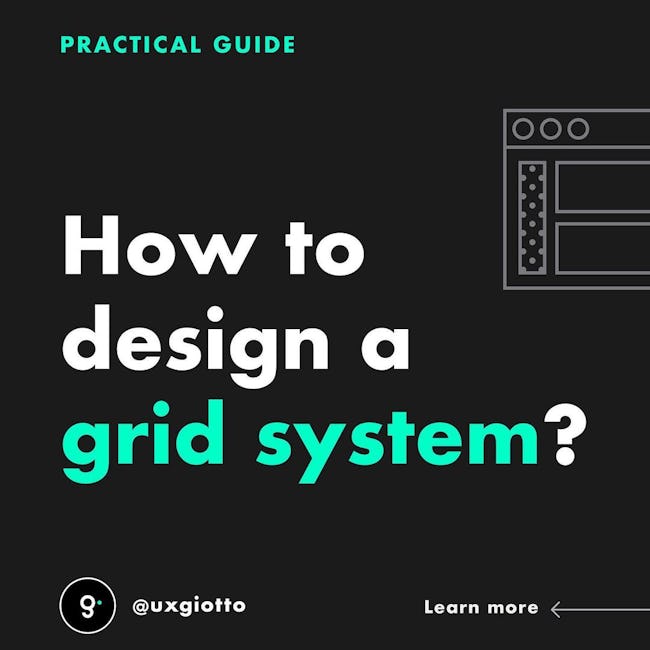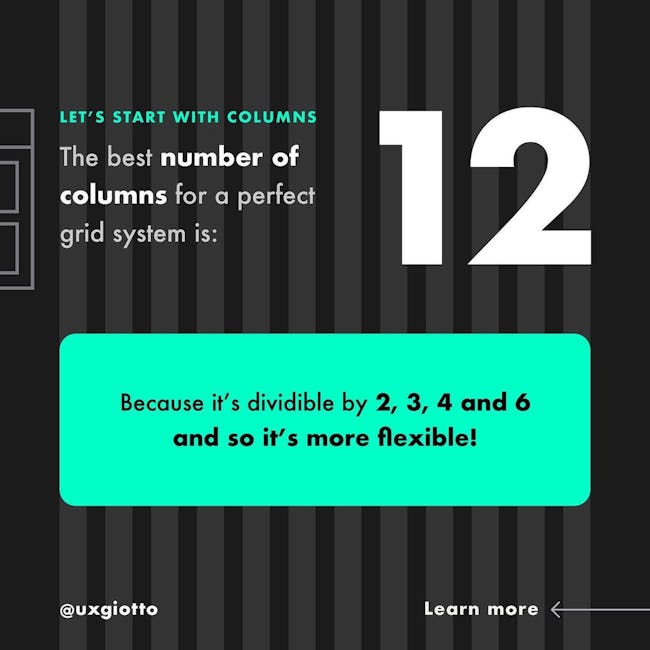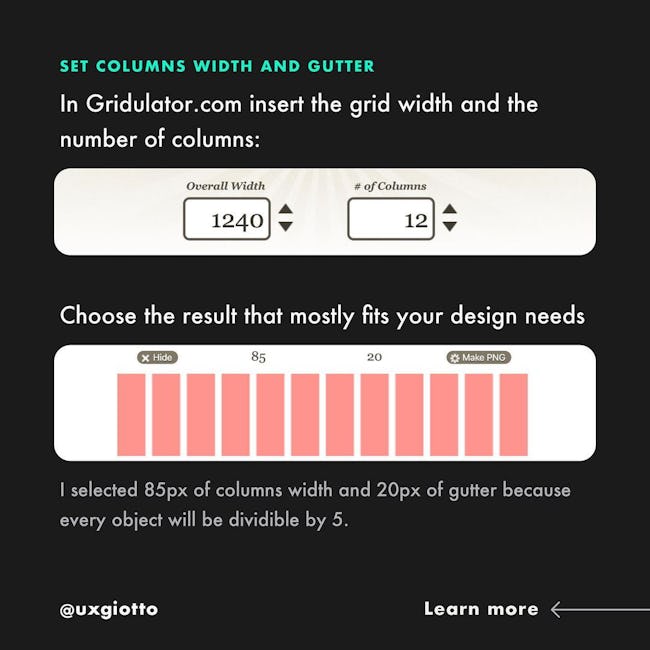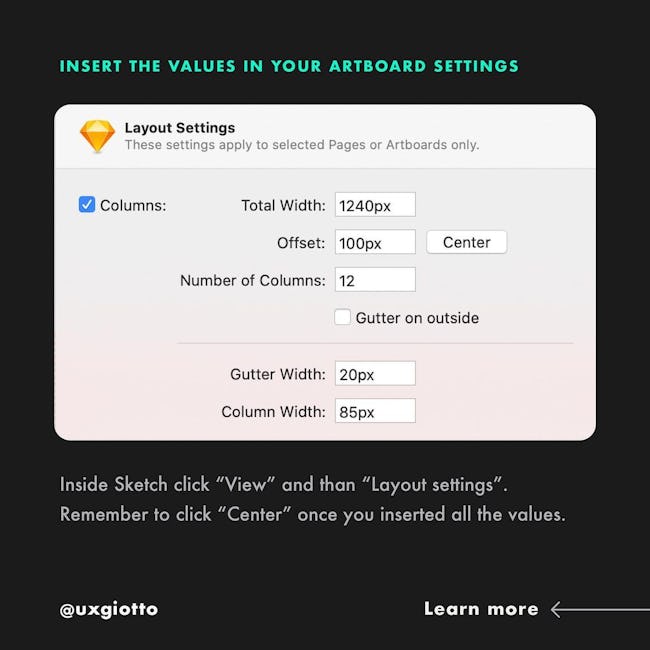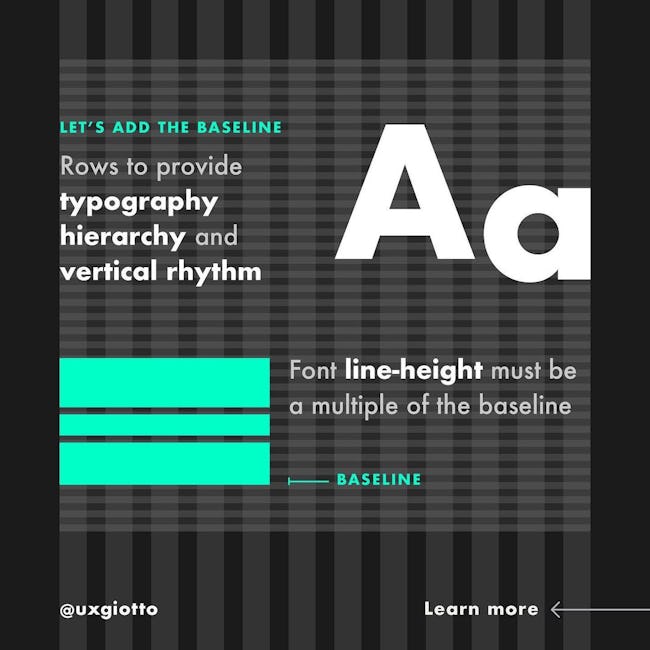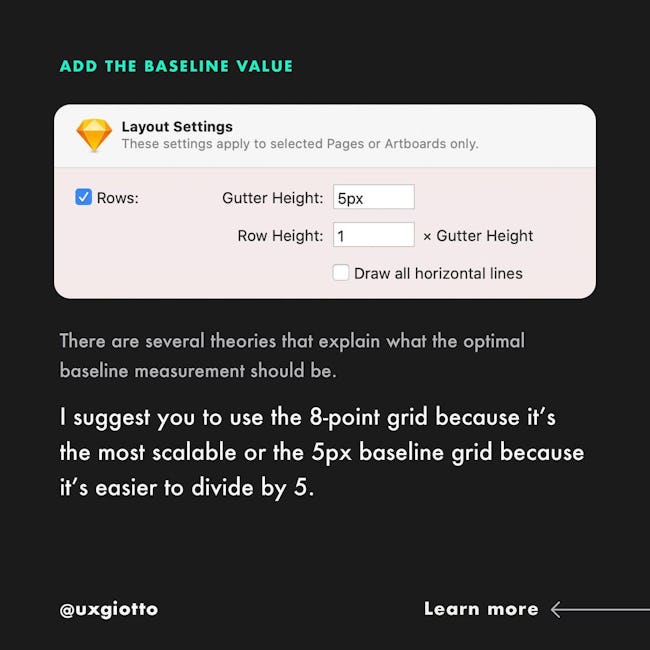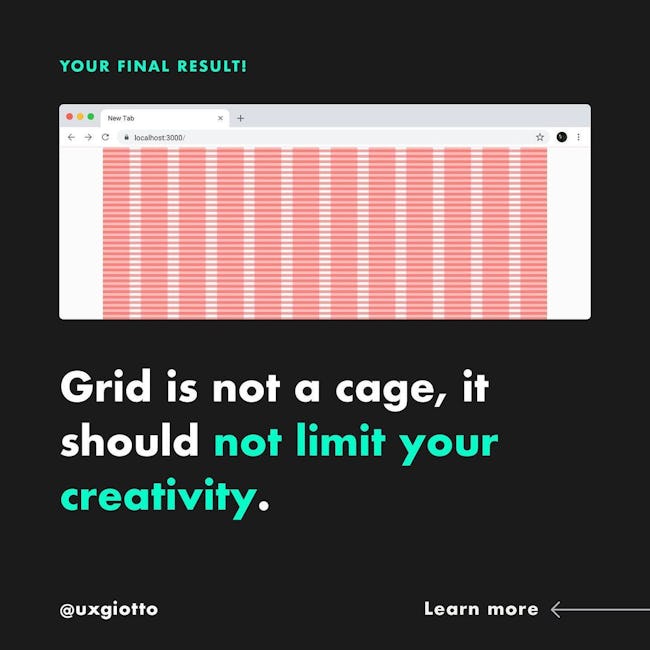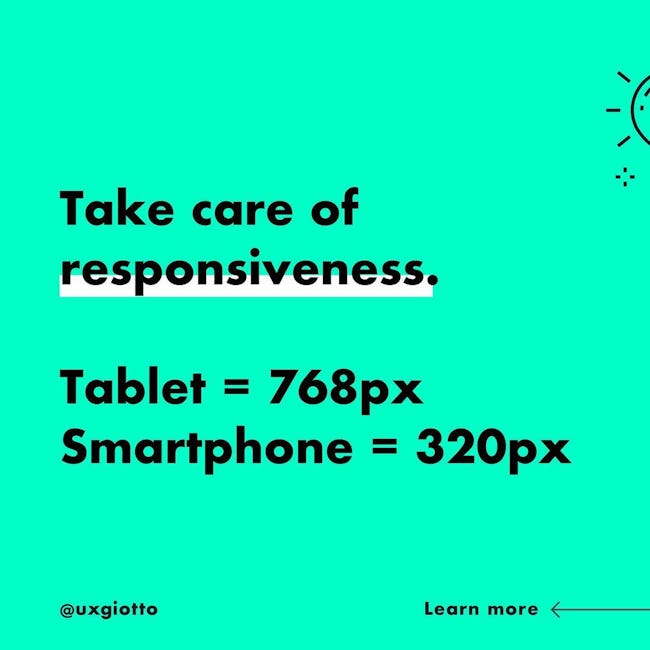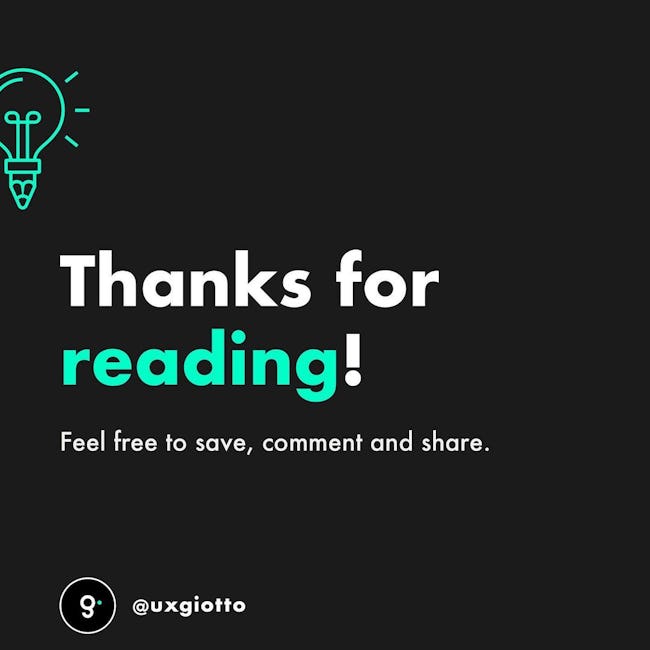 How to design a grid system?
LET'S START WITH COLUMNS
The best number of columns for a perfect grid system is: 12
Because it's divided by 2, 3, 4 and 6 and so it's more flexible!
SETUP YOUR ARTBOARD
With this setup you will be able to design for two main resolutions at once: 1440px and 1280px.
Artboard width - 1440px
Grid width - 1240px
SET COLUMNS WIDTH AND GUTTER
In Gridulator.com insert the grid width and the number of columns:
Choose the result that mostly fits your design needs
I selected 85px of columns width and 20px of gutter because every object will be dibidible by 5.
INSERT THE VALUES IN YOUR ARTBOARD SETTINGS
Inside sketch click "View" and than "Layout settings". Remember to click "Center" once you inserted all the values.
LET'S ADD THE BASELINE
Rows to provide typography hierarchy and vertical rhythm
Font line-height must be a multiple of the baseline
ADD THE BASELINE VALUE
There are several theories that explain what the optimal baseline measurement should be.
I suggest you to use the 8-point grid because it's the most scalable or the 5px baseline grid because it's easier to divide by 5.
YOUR FINAL RESULT!
Grid is not a cage, it should not limit your creativity.
Take care ofresponsiveness.
Tablet = 768px
Smartphone = 320px
Thanks for reading!
Feel free to save, comment and share.
More booklets by UX Giotto
More Design booklets
Your recently viewed booklets
See all booklets