Booklet
How to describe your design work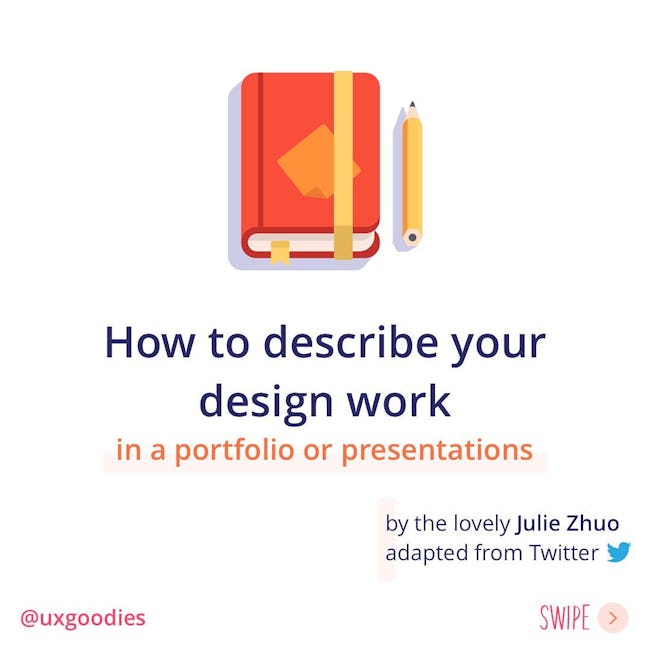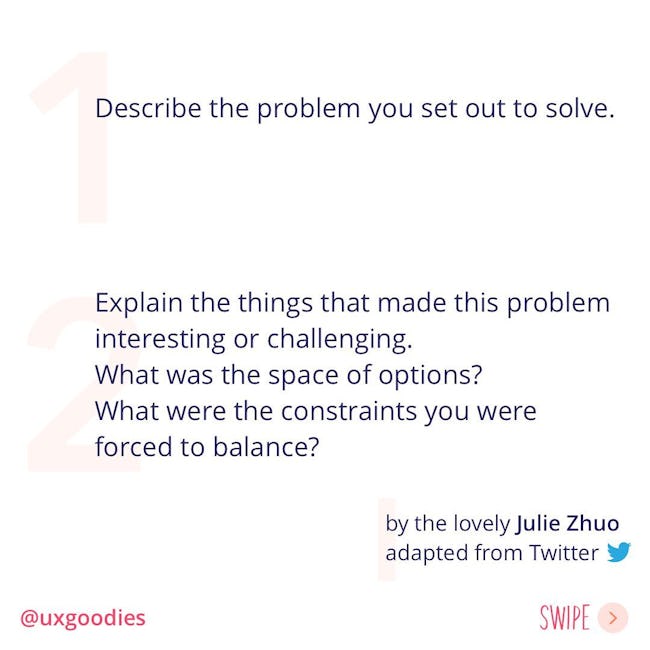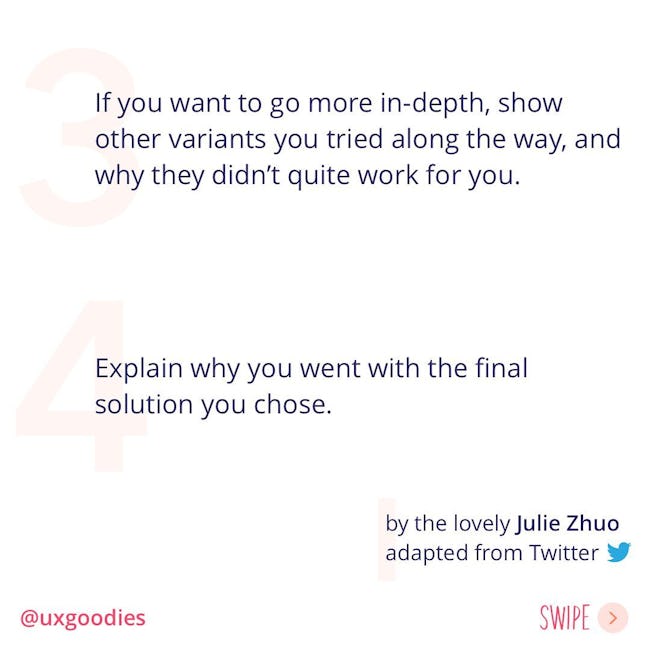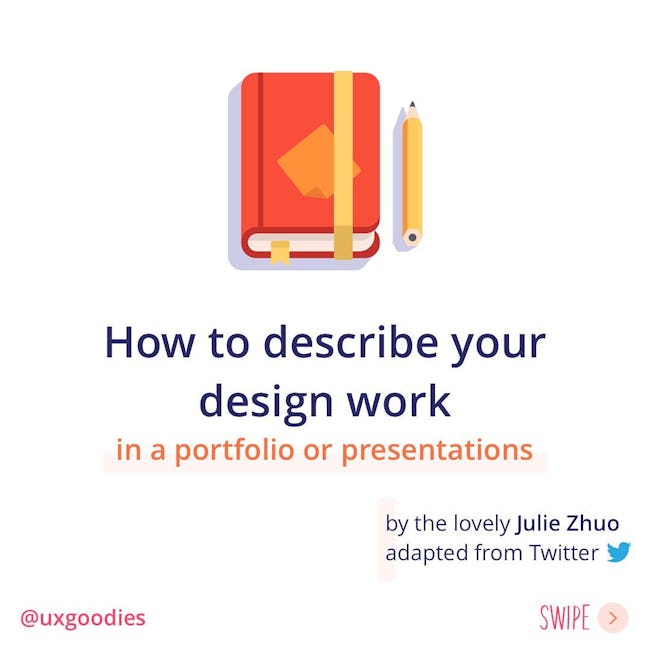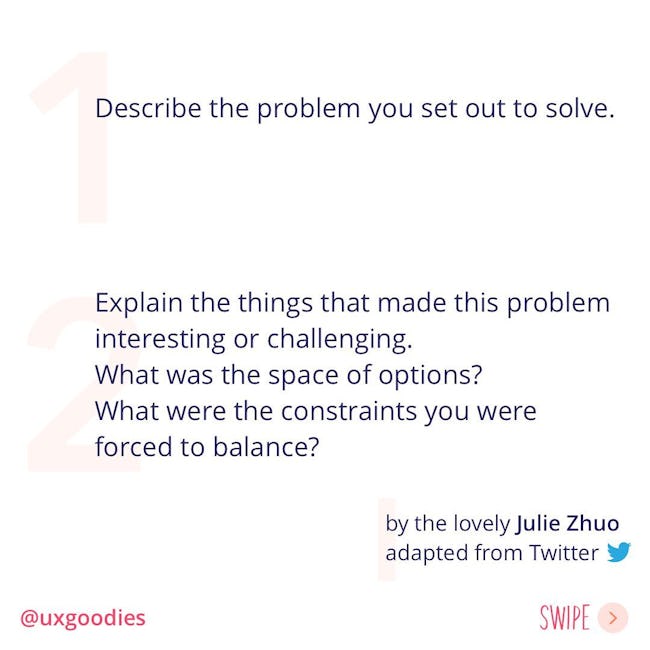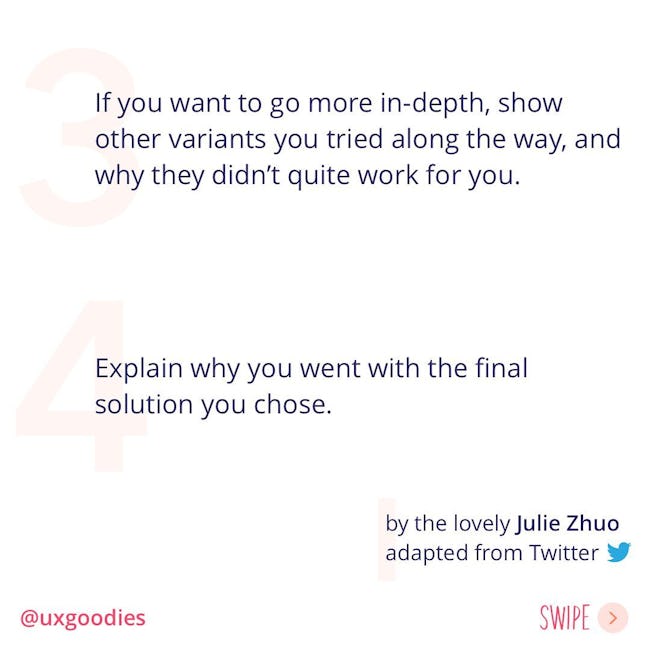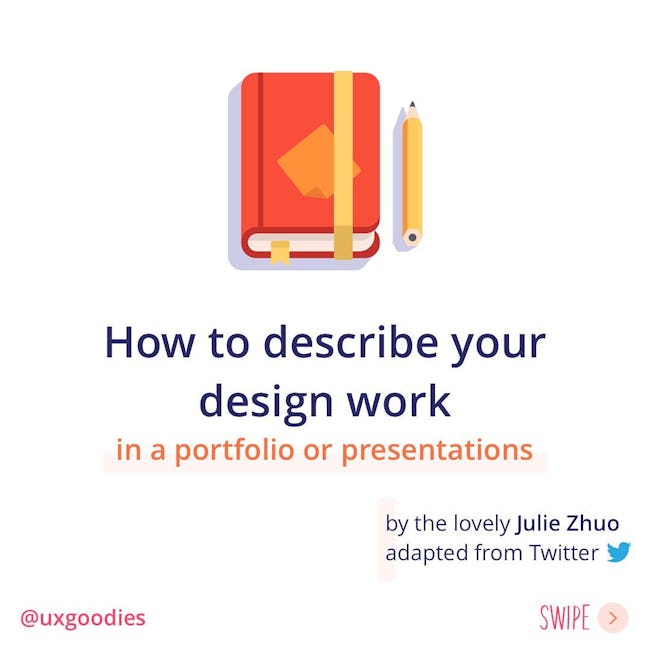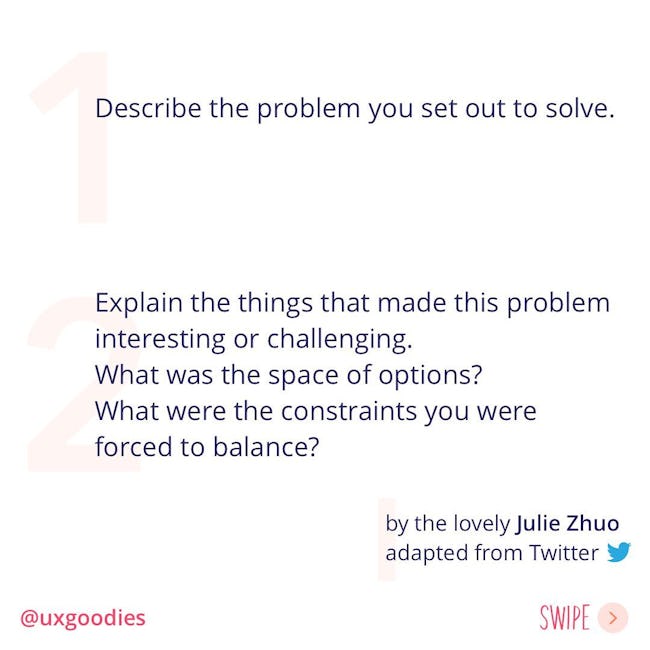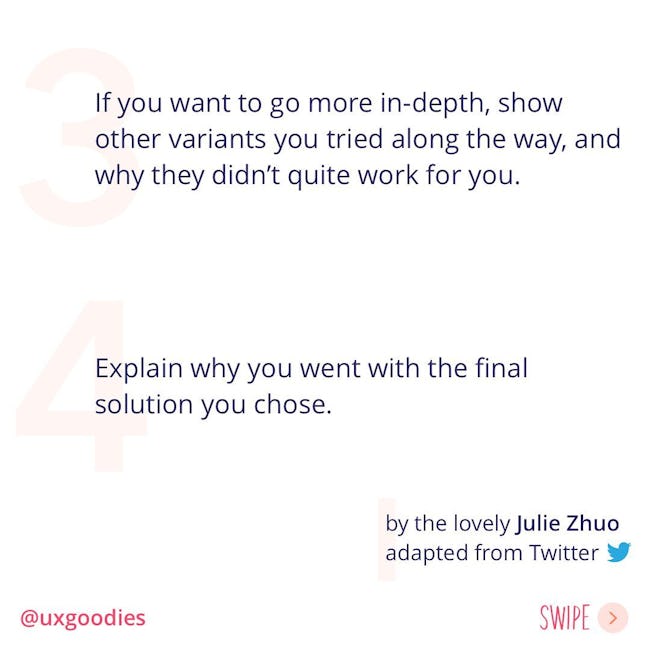 How to describe your design work - in a portfolio or presentations
Describe the problem you set out to solve.
Explain the things that made this problem interesting or challenging. What was the space of options? What were the constraints you were forced to balance?
If you want to go more in-depth, show other variants you tried along the way, and why they didn't quite work for you.
Explain why you went with the final solution you chose.
If possible to share, show the measurable outcomes of your solution on the problem, whether quantitative or qualitative.
If you want to be comprehensive, explain the limitations of your final solution and what you'd do if you had infinite time or resources.
More booklets by Ioana Adriana Teleanu
More Design booklets
Your recently viewed booklets
See all booklets