Booklet
How to Deal With Clients That Bargain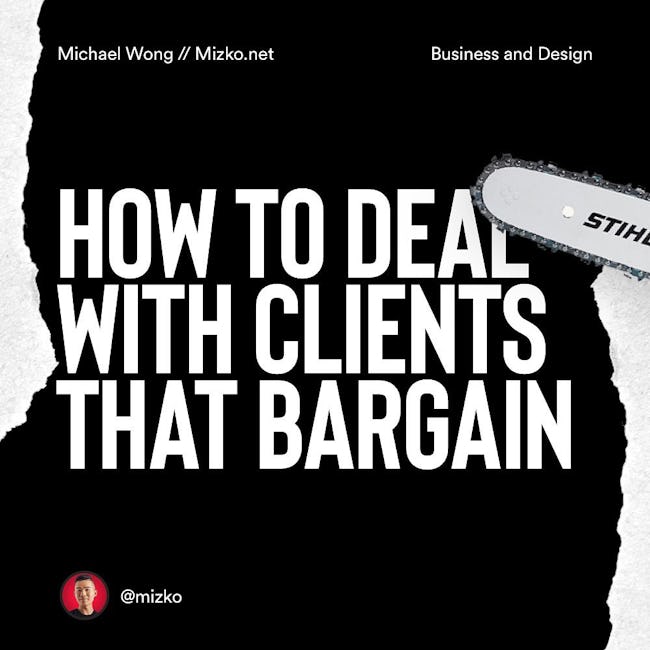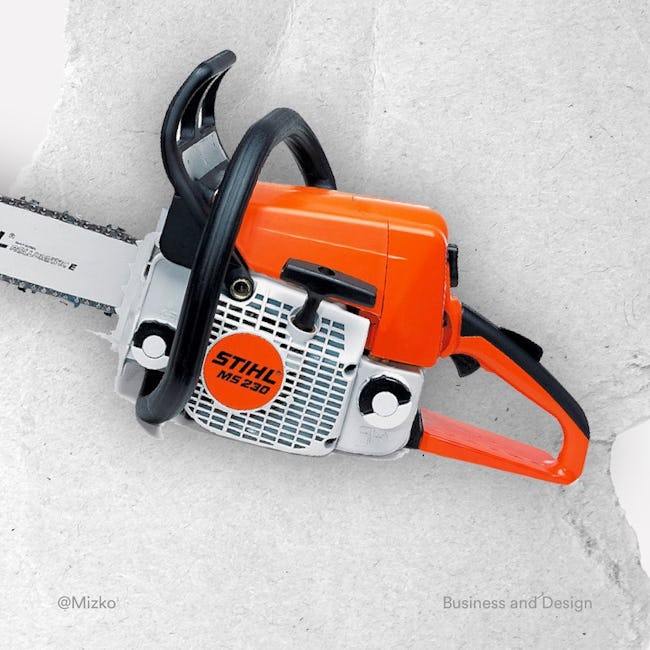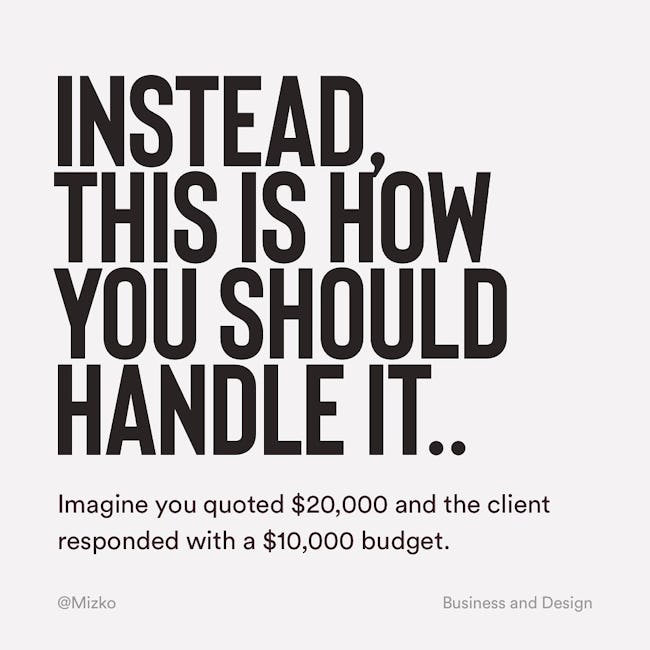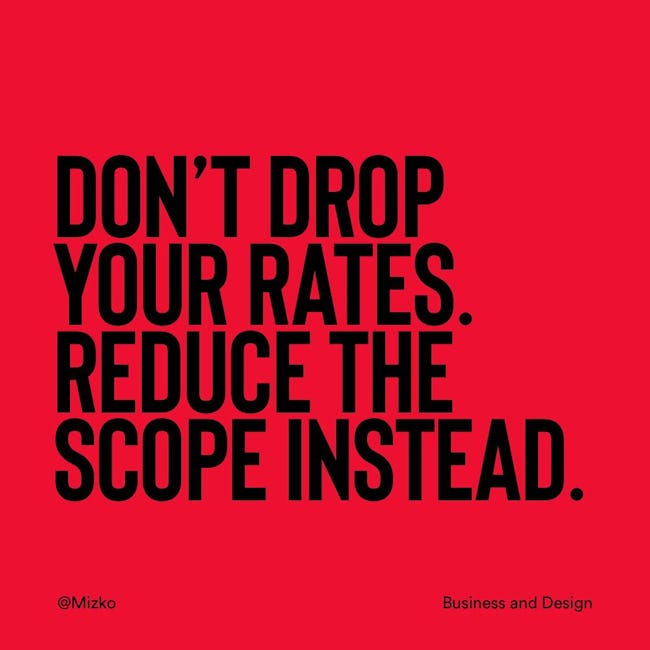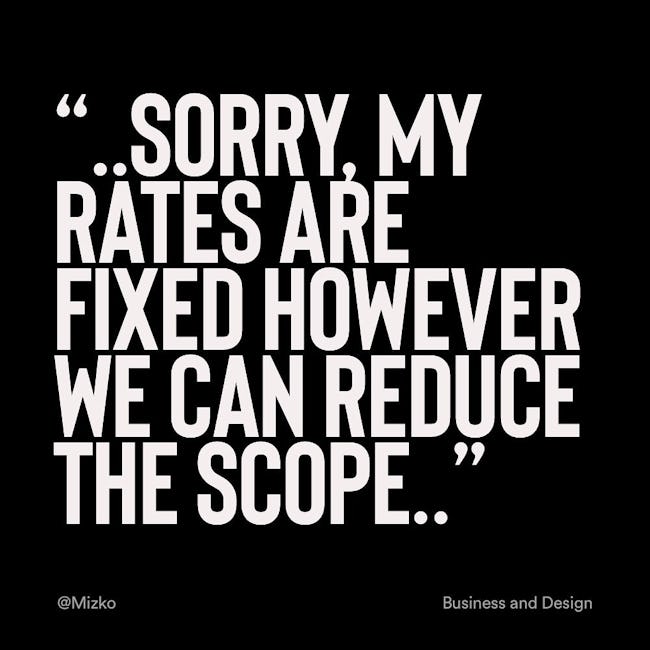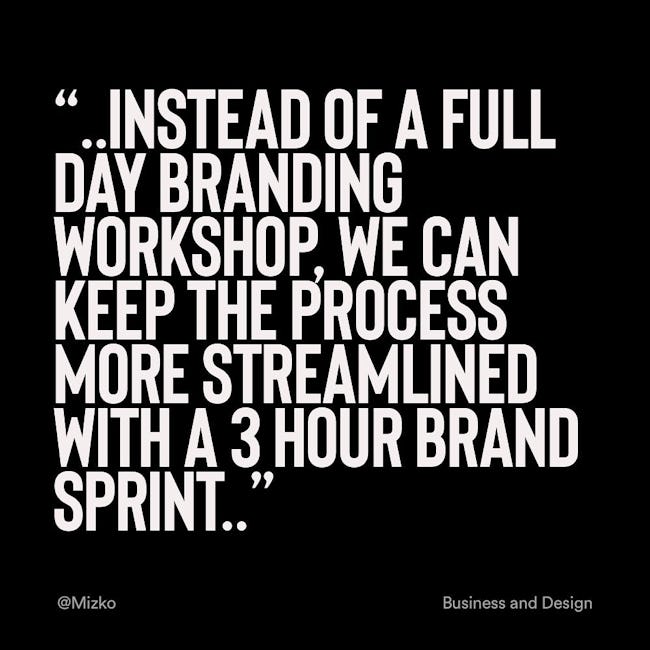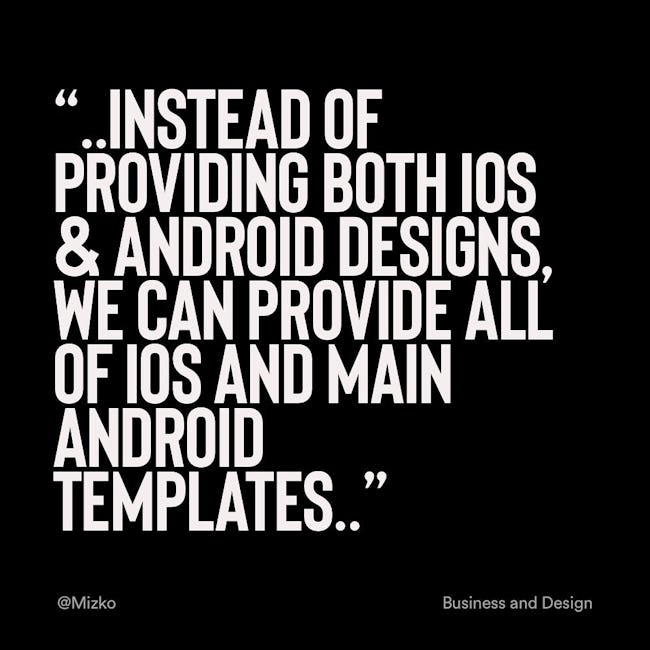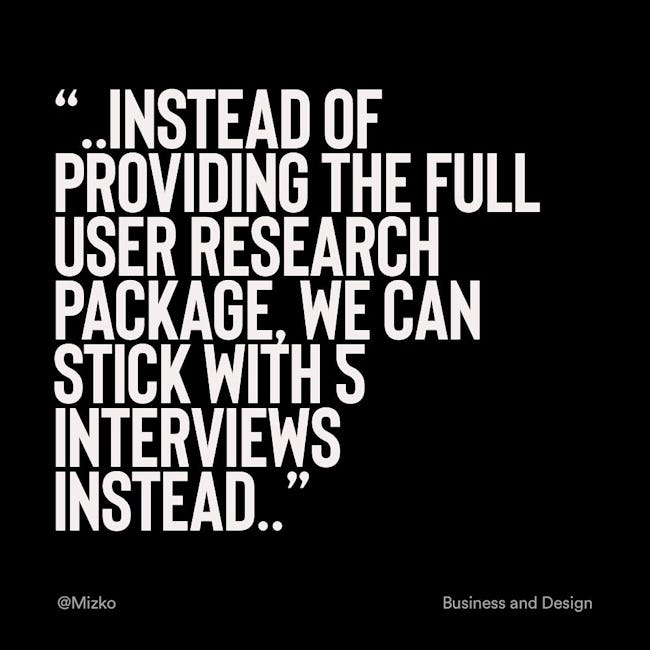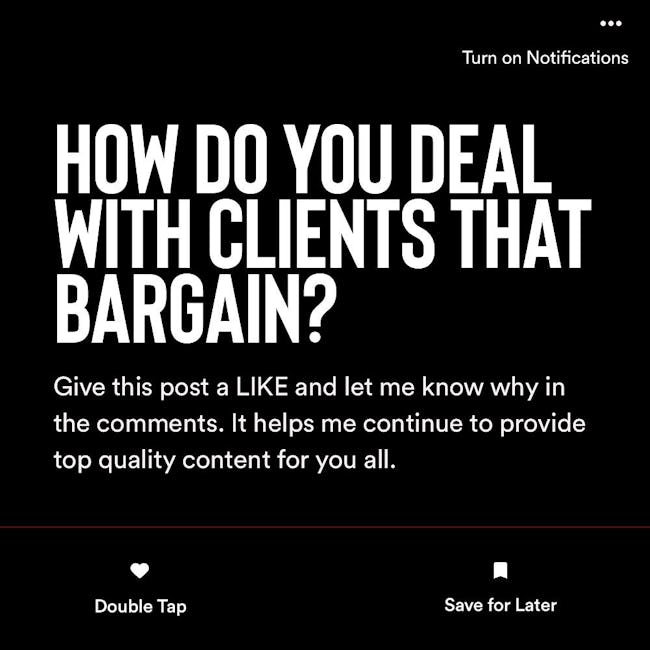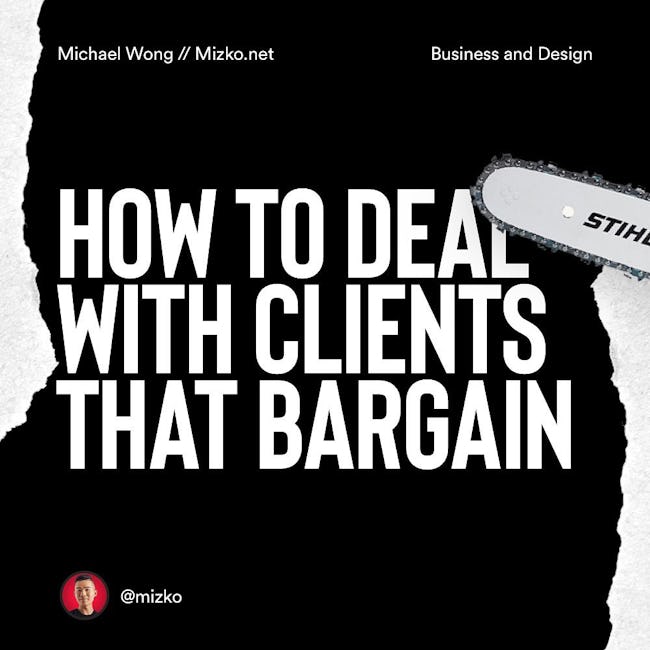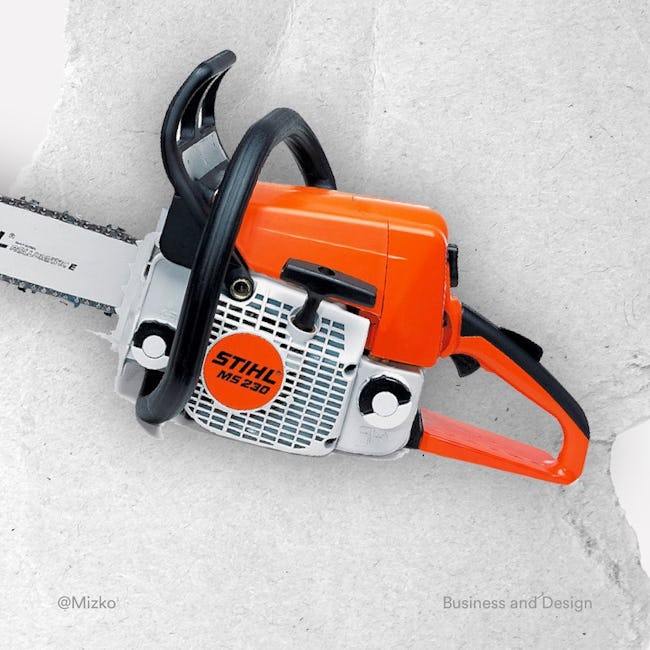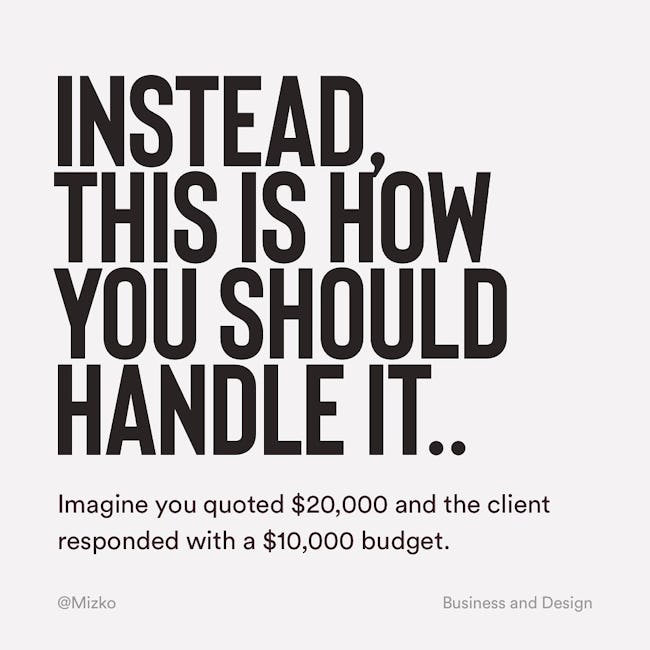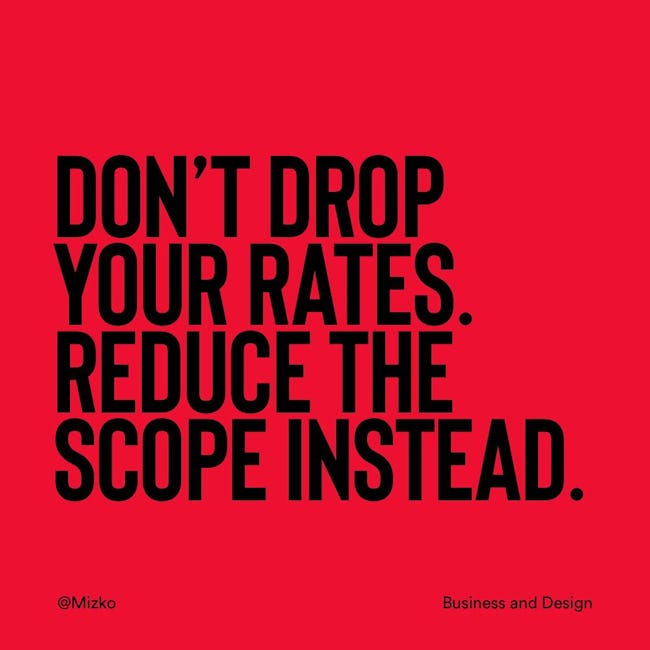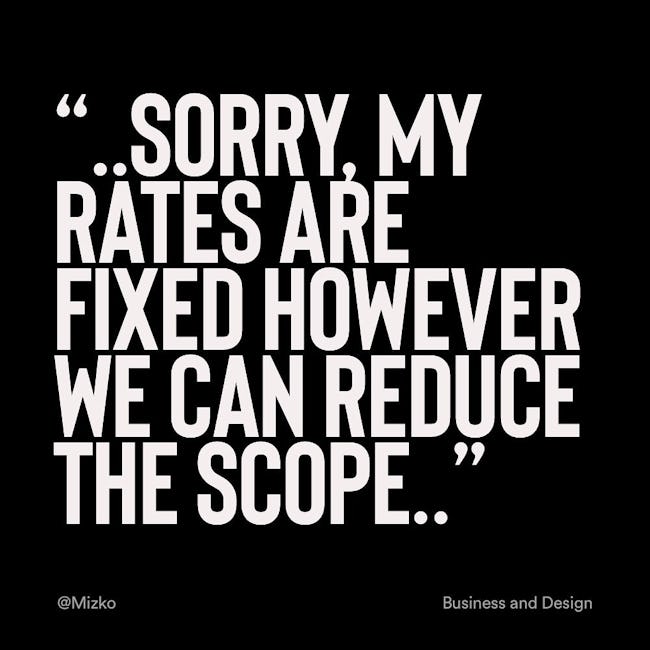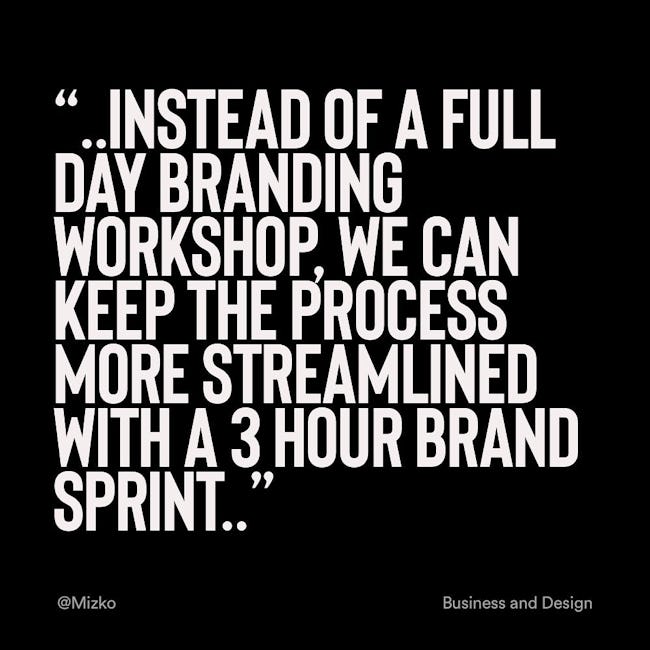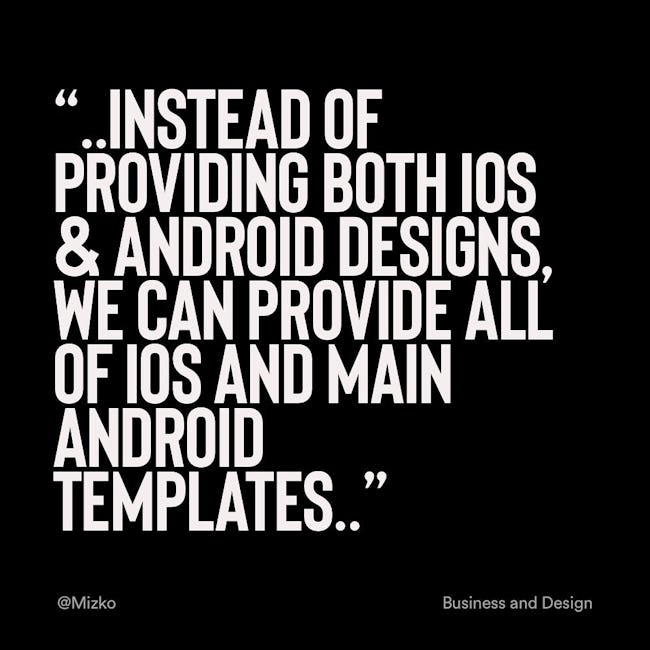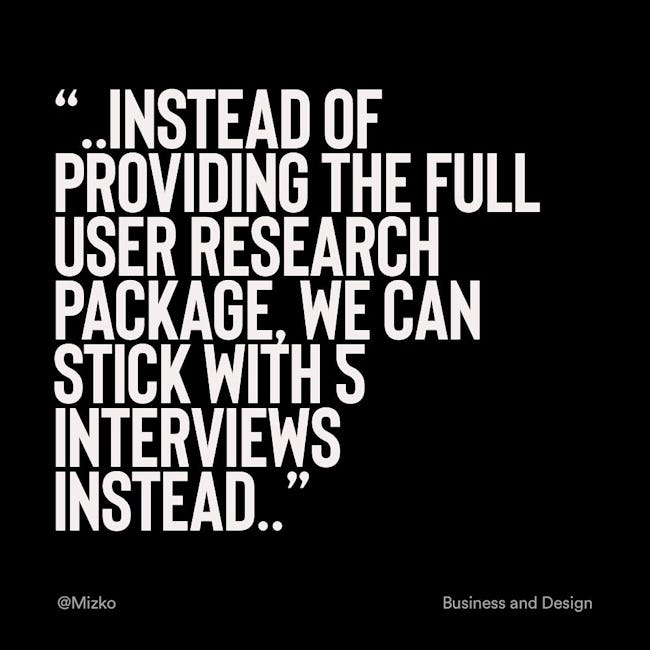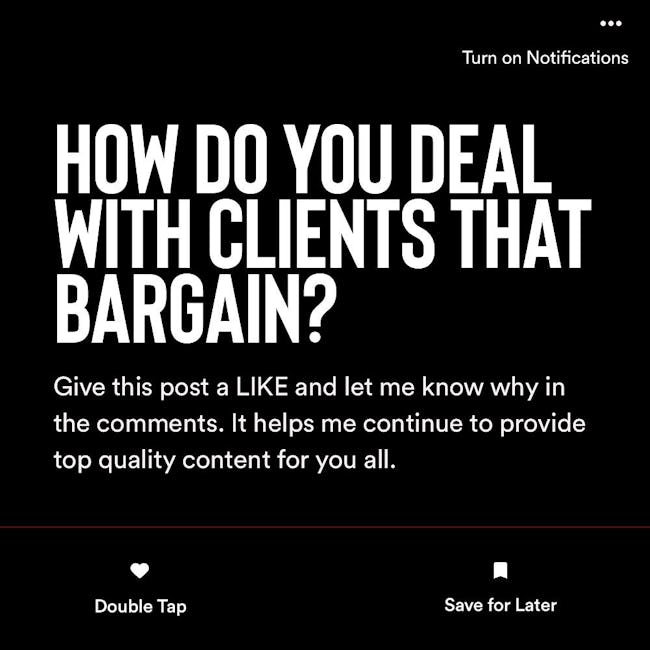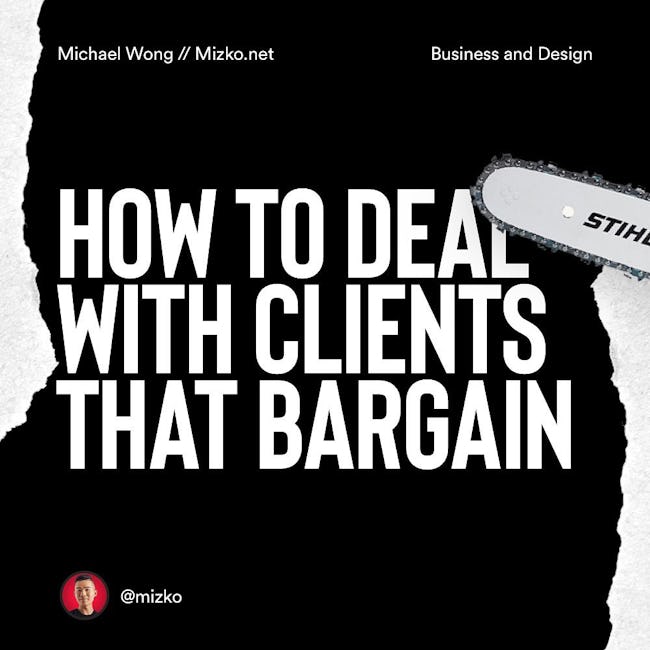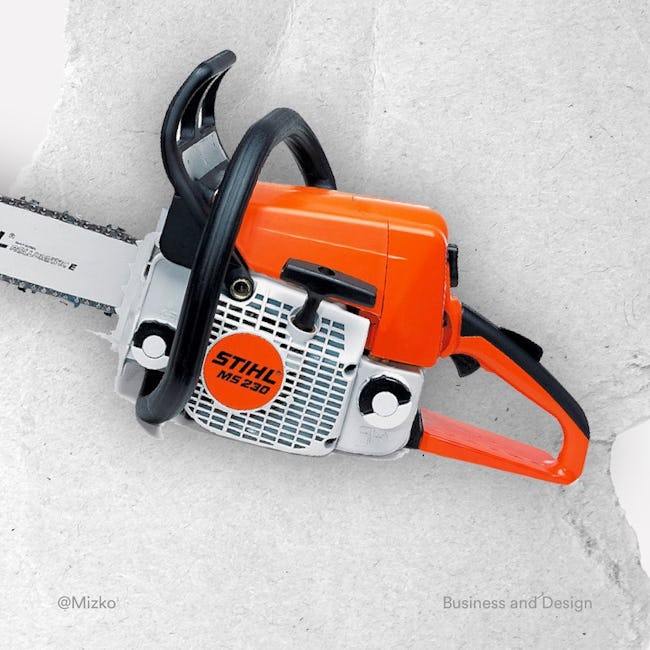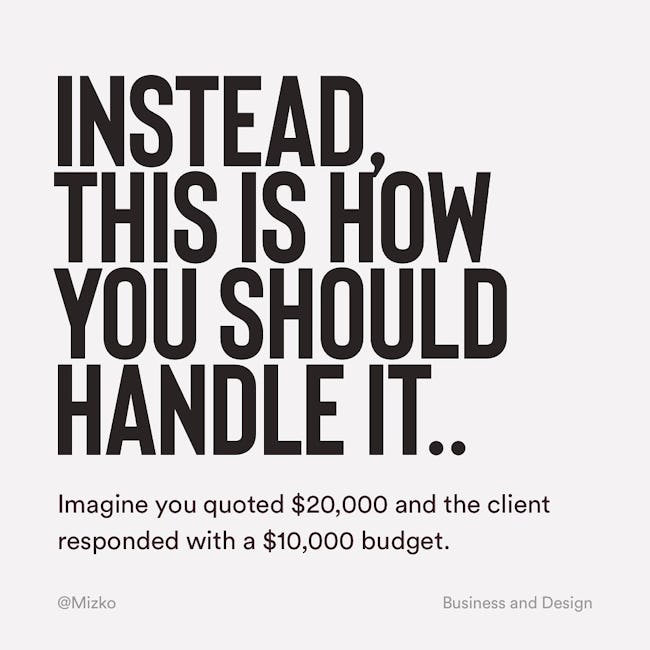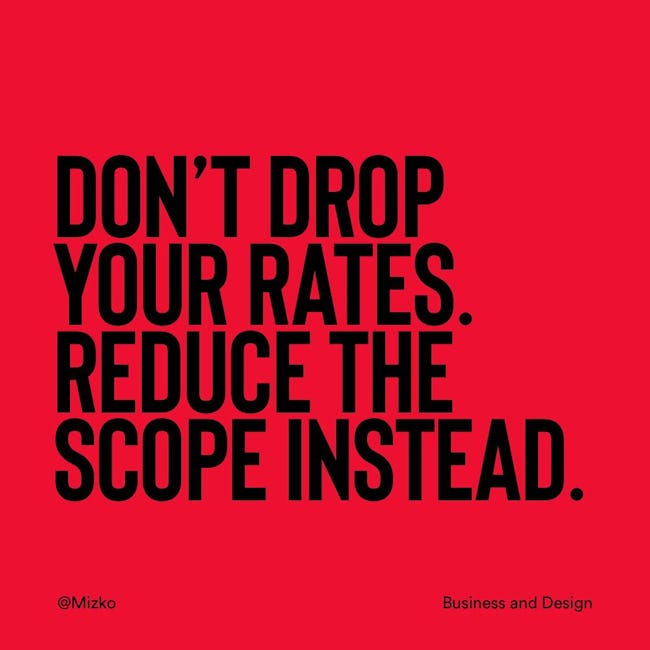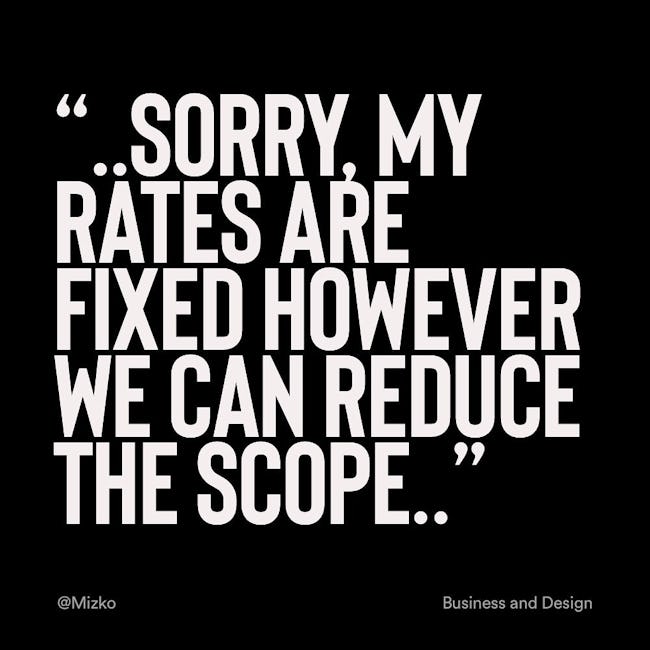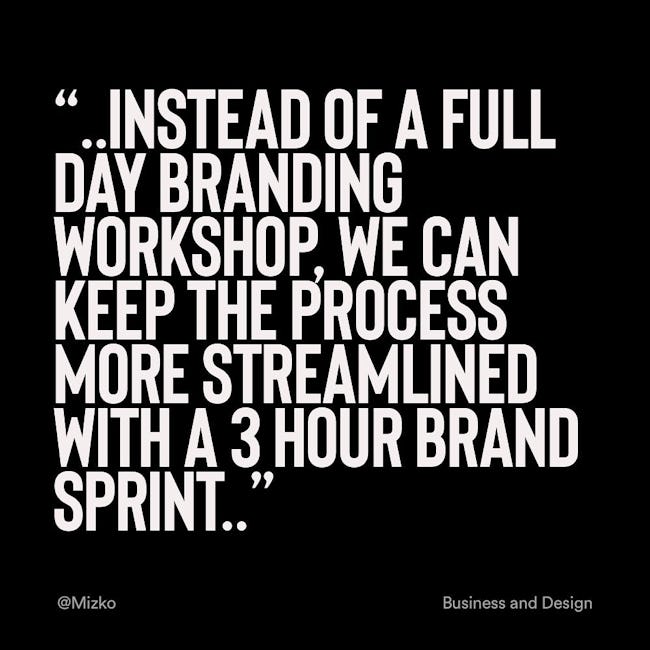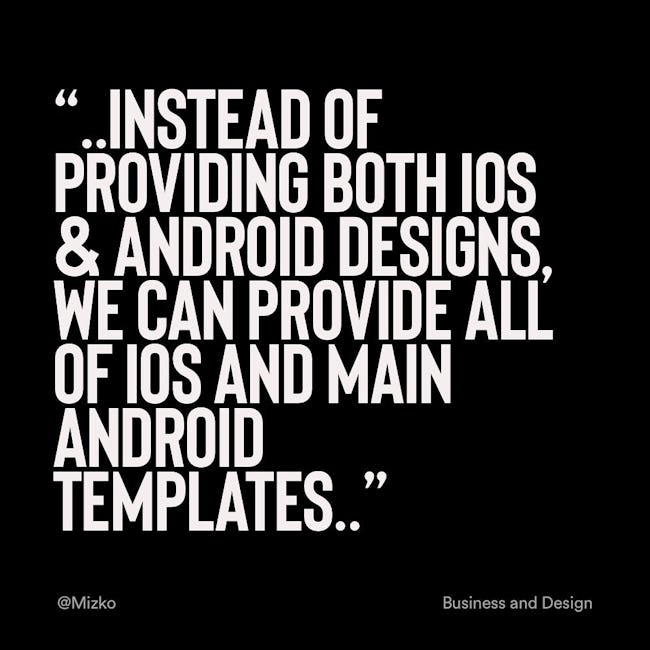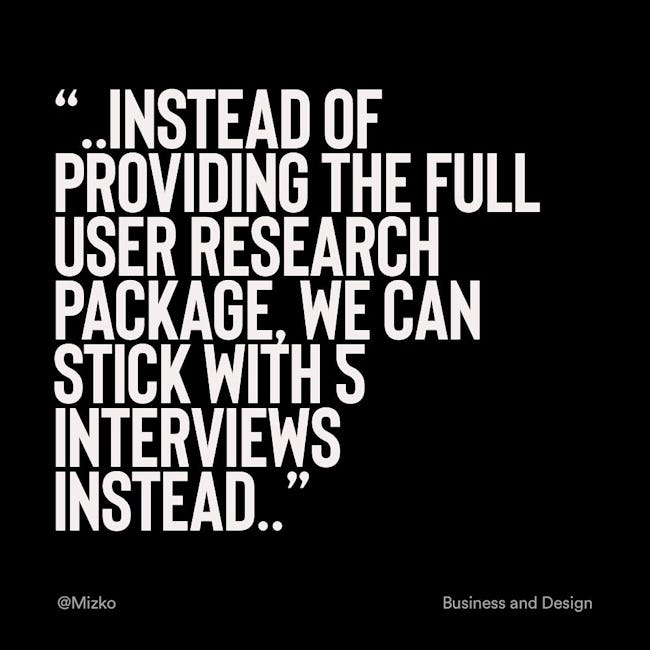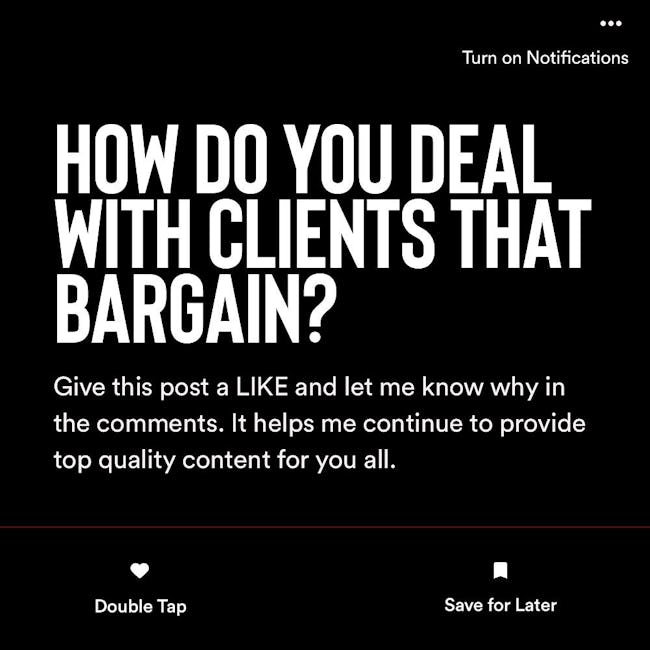 How to Deal With Clients That Bargain
IS NOT WHAT YOU SHOULD BE THINKING ABOUT..
INSTEAD THIS IS HOW YOU SHOULD HANDLE
Imagine you quoted $20,000 and the client responded with a $10,000 budget.
DON'T DROP YOUR RATES. REDUCE THE SCOPE INSTEAD.
..SORRY MY RATES FIXED HOWEVER WE CAN REDUCE THE SCOPE..
INSTEAD OF A FULL DAY BRANDING WORKSHOP WE CAN KEEP THE MORE STREAMLINED WITH A 3 HOUR BRAND SPRINT..
INSTEAD OF PROVIDING BOTH IOS & ANDROID DESIGNS WE CAN PROVIDE OF AND MAIN ANDROID TEMPLATES..
INSTEAD OF PROVIDING THE FULL USER RESEARCH PACKAGE WE CAN STICK WITH 5 INTERVIEWS INSTEAD
More booklets by Michael Wong
More Design booklets
Your recently viewed booklets
See all booklets