Booklet
Stop Asking for Permission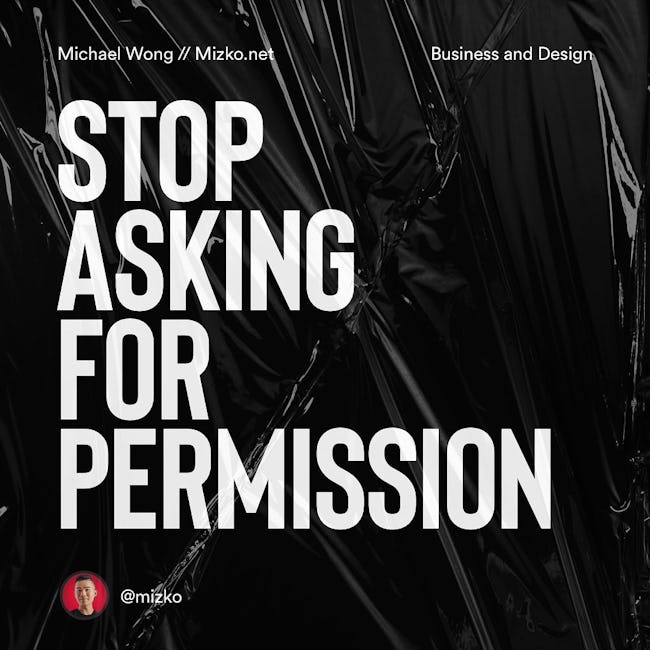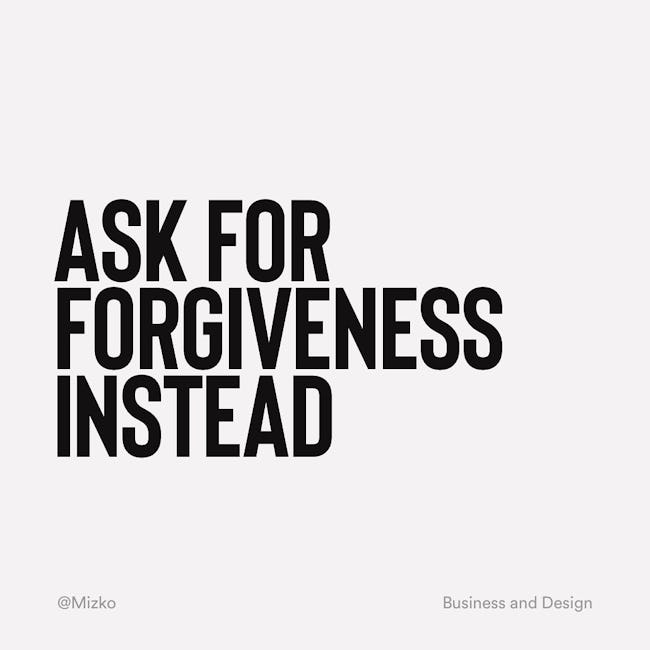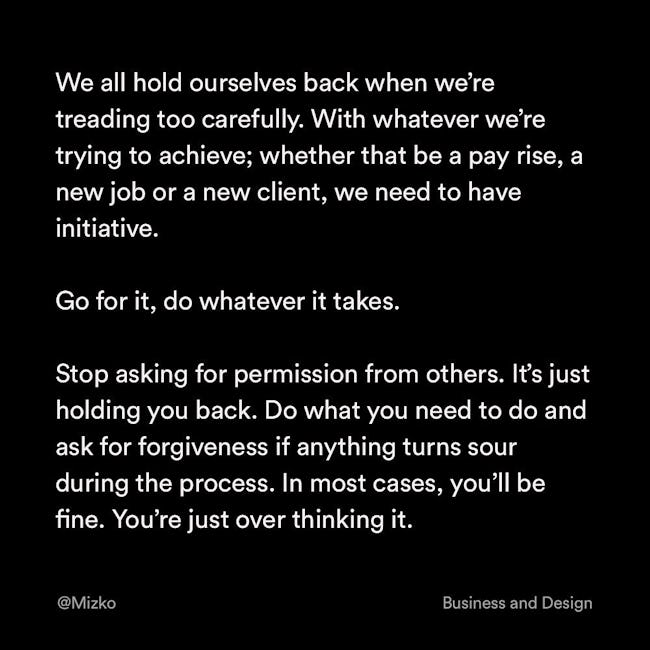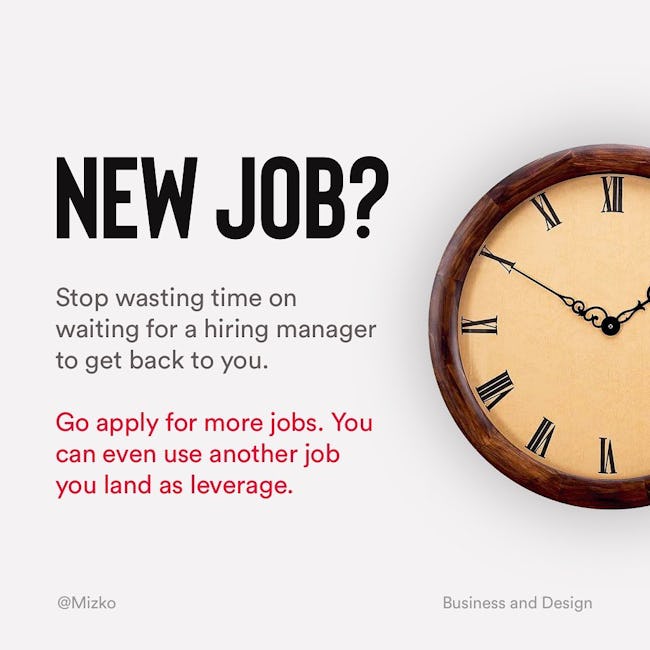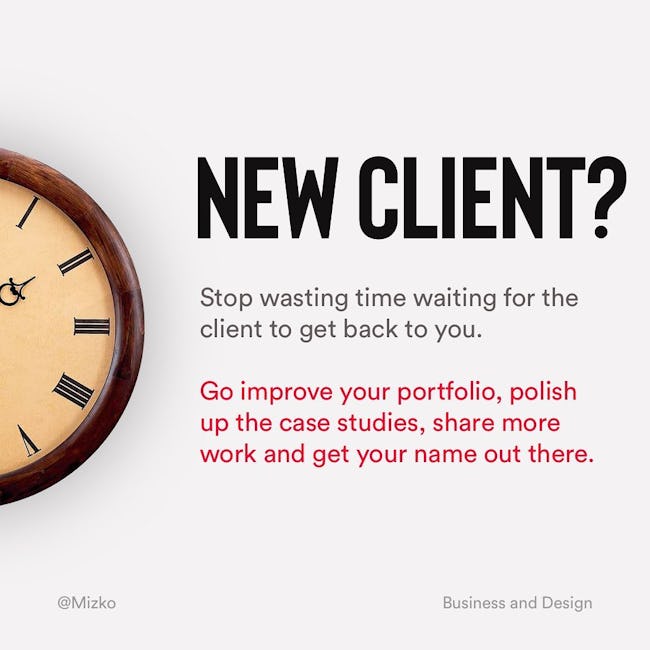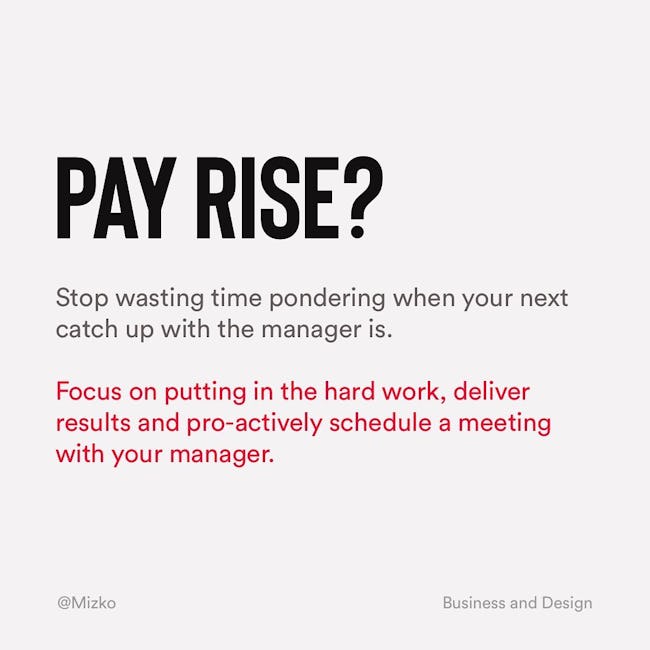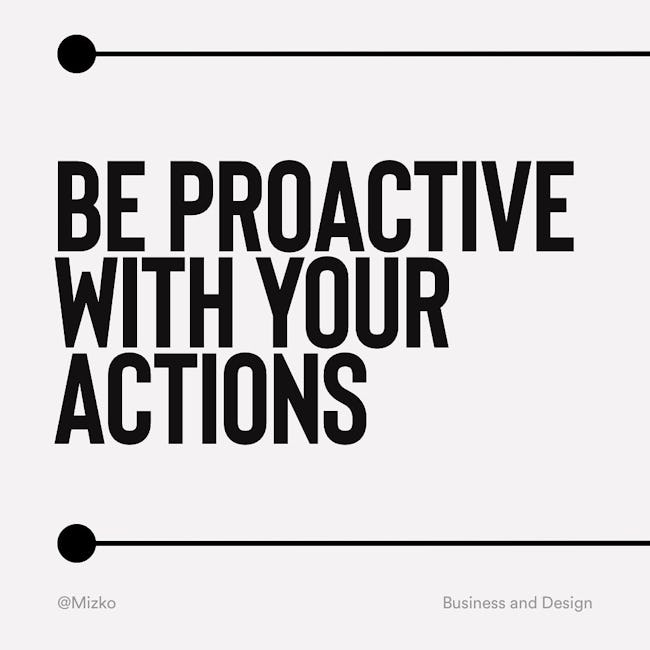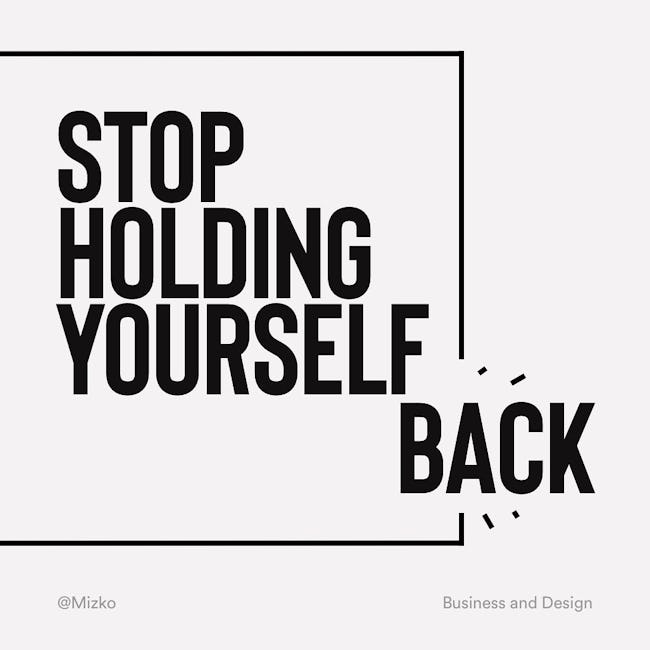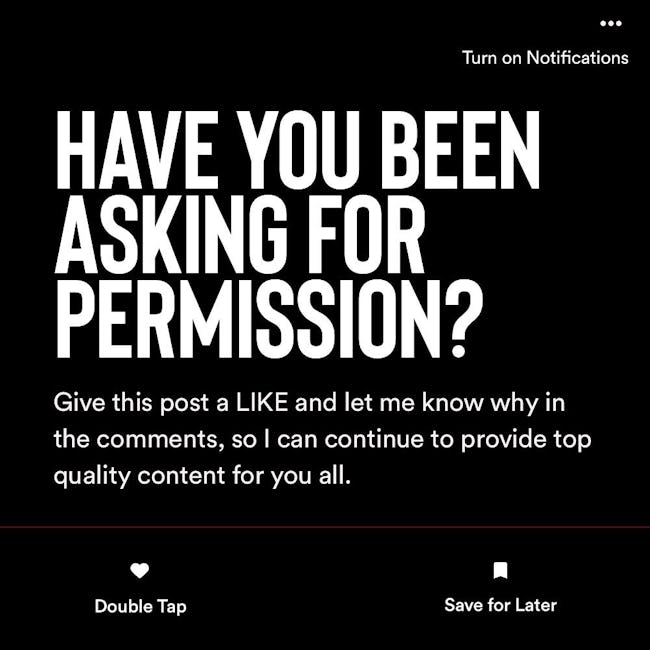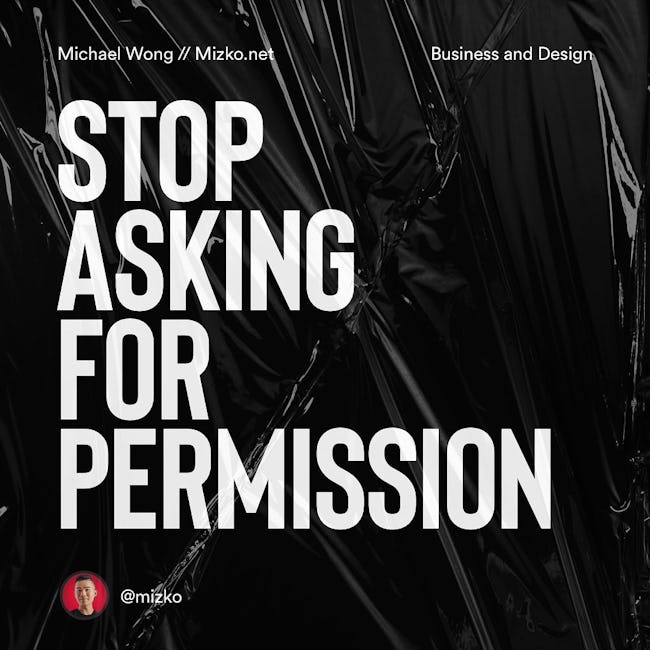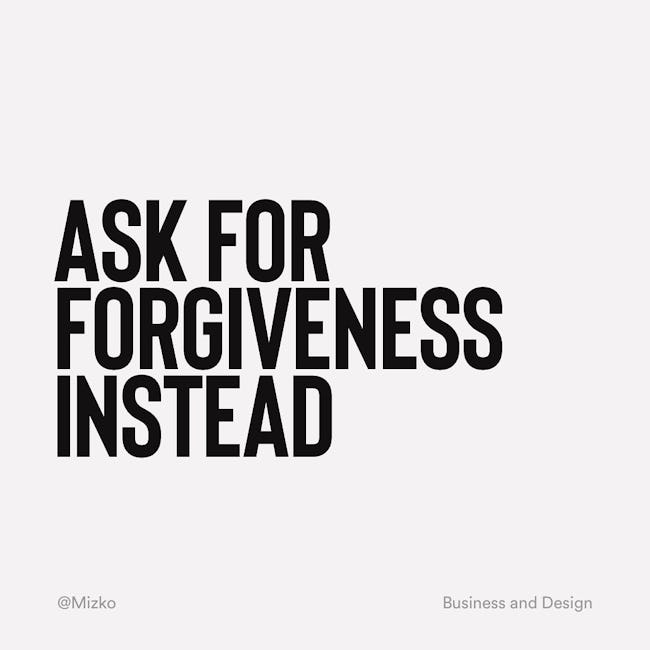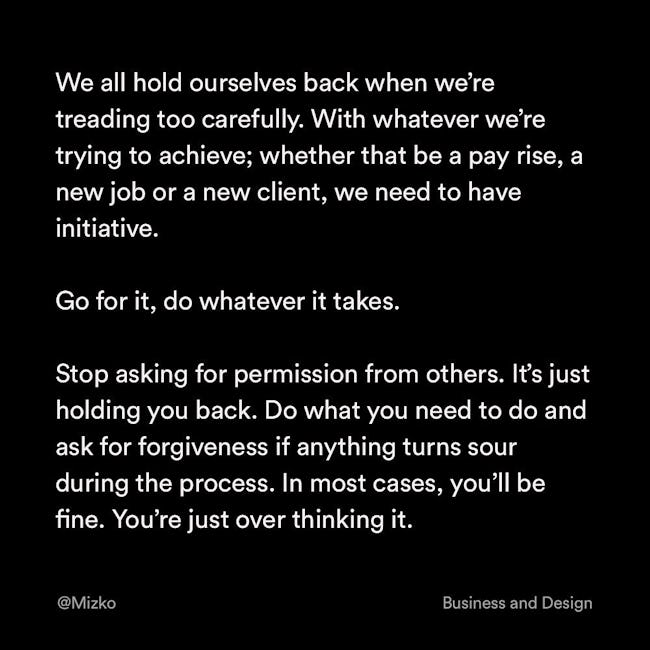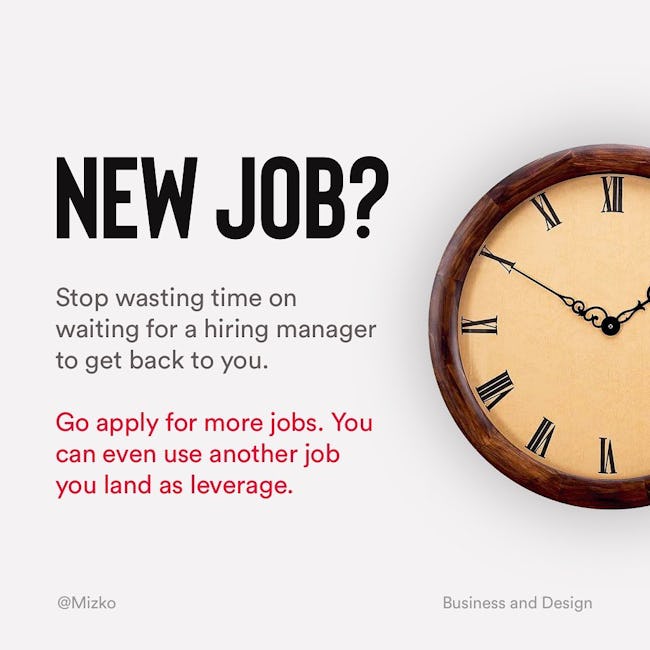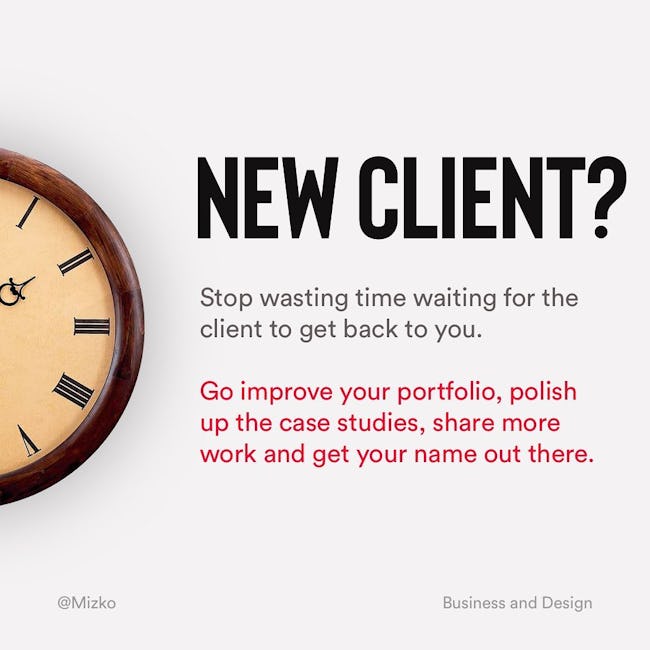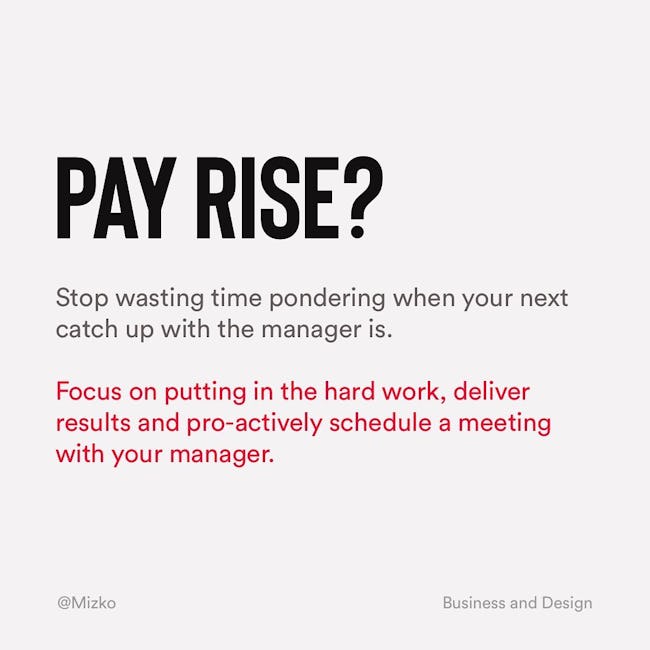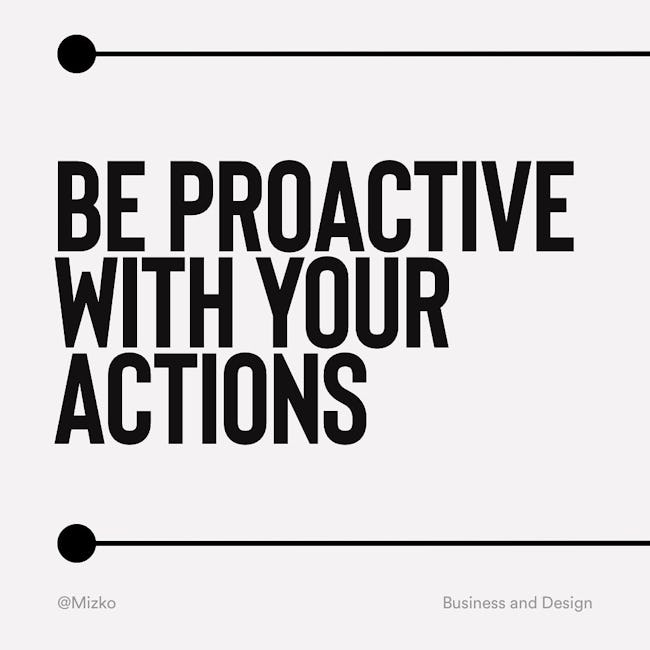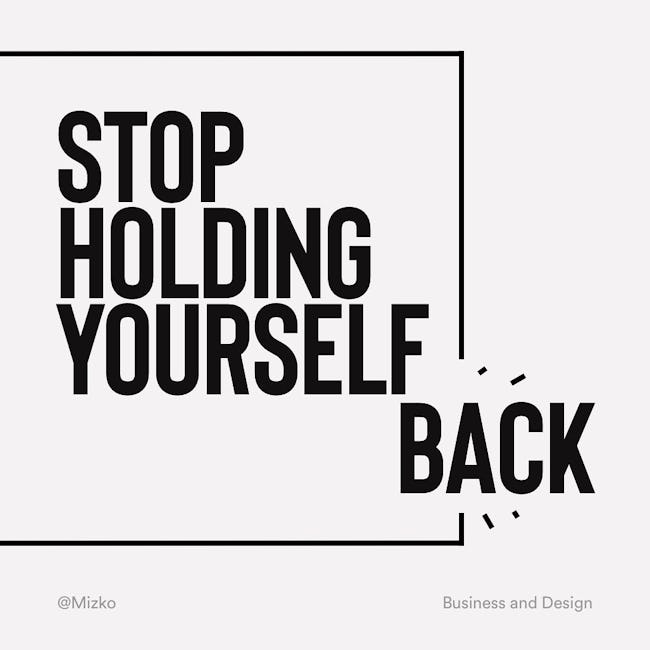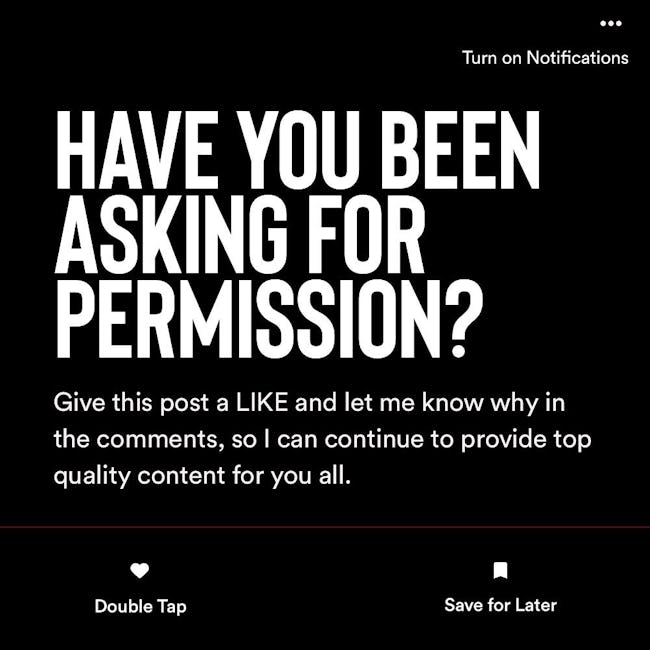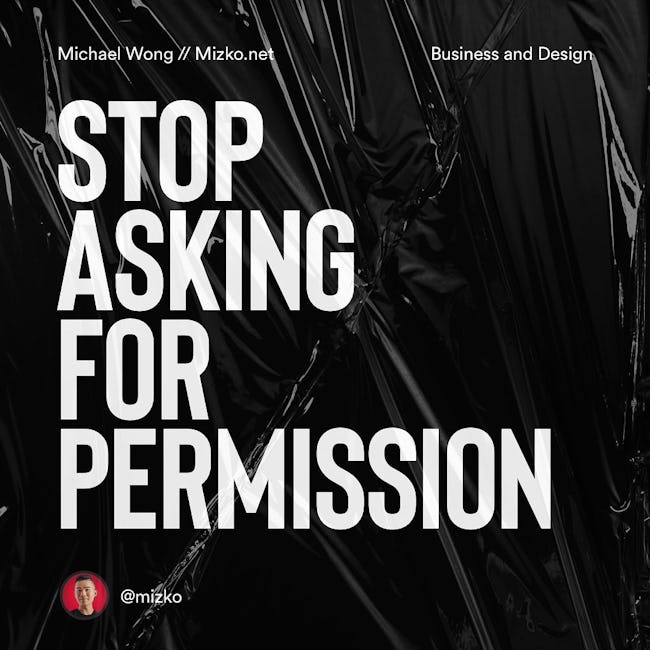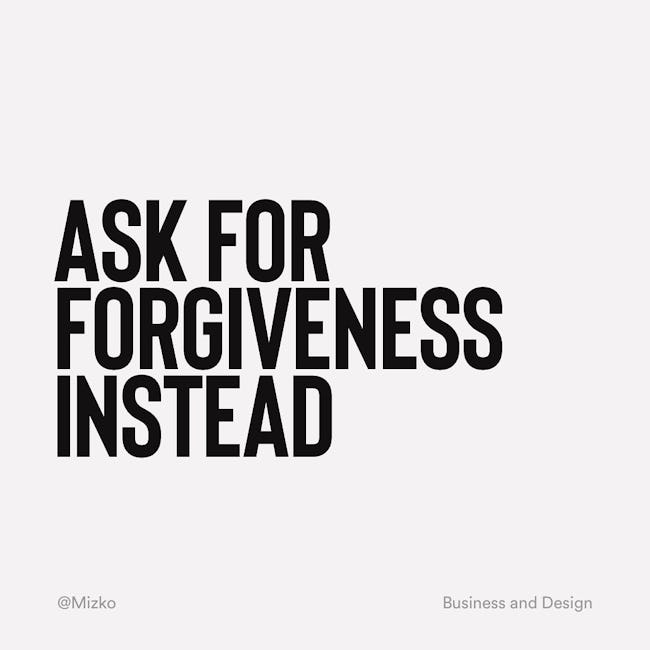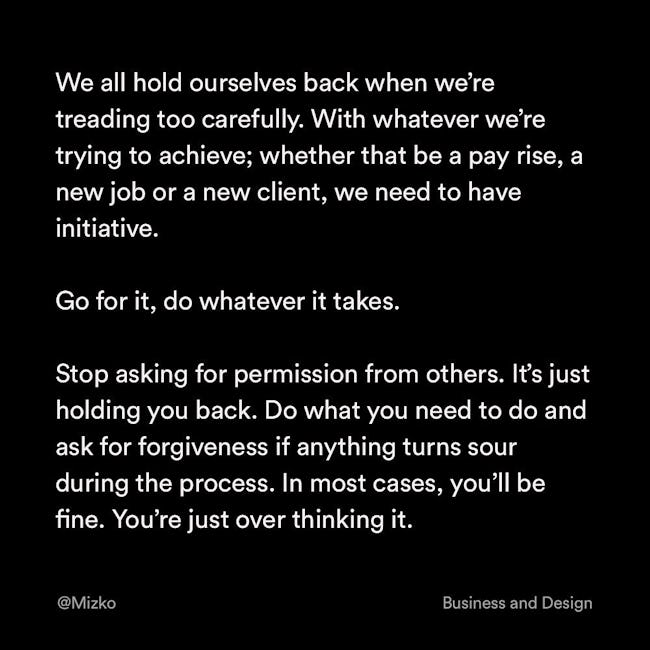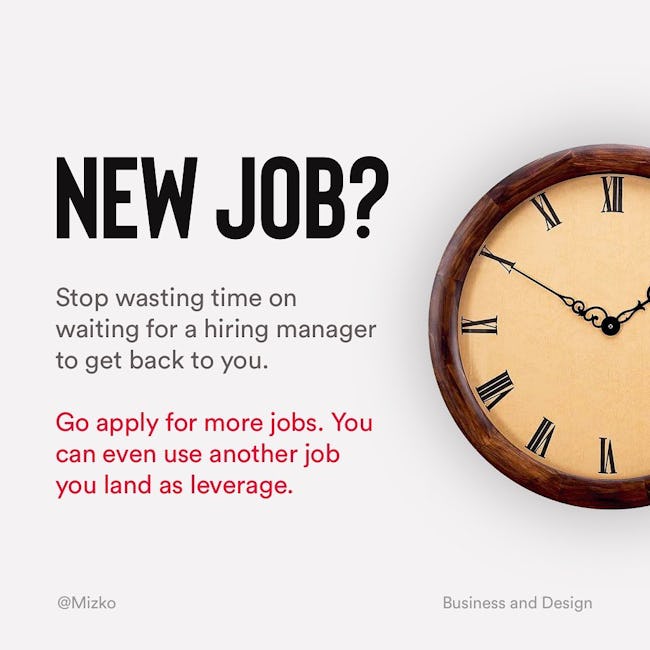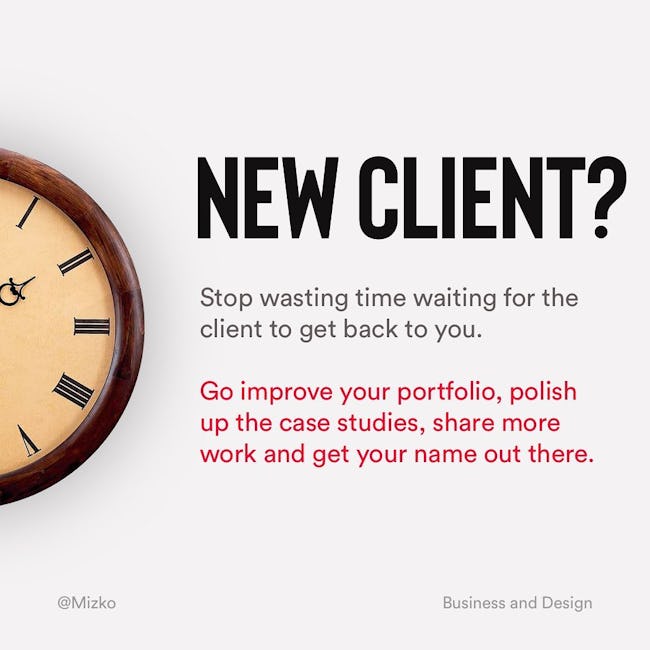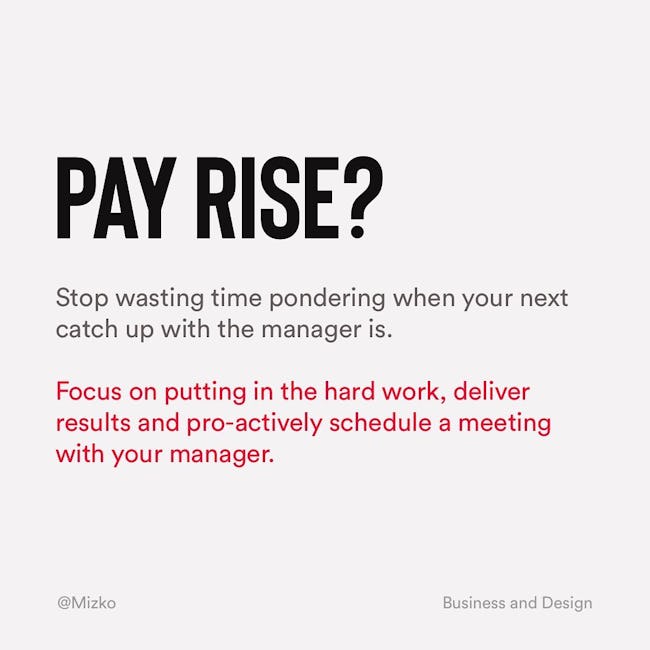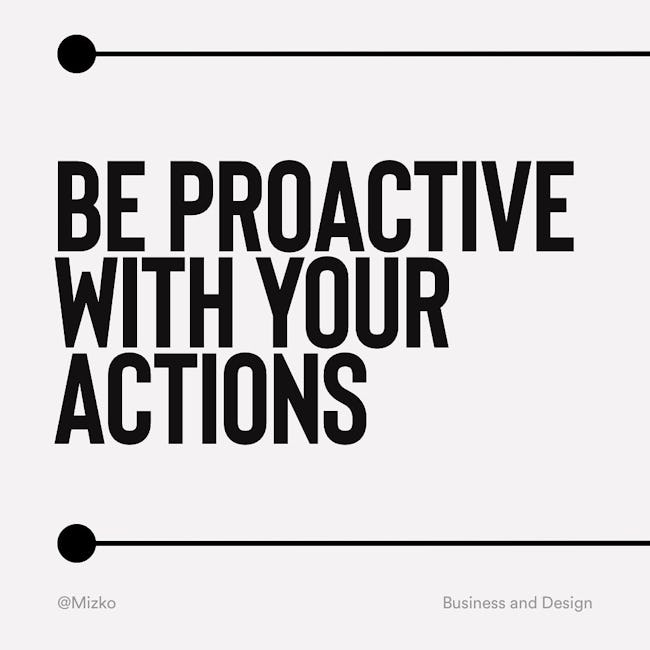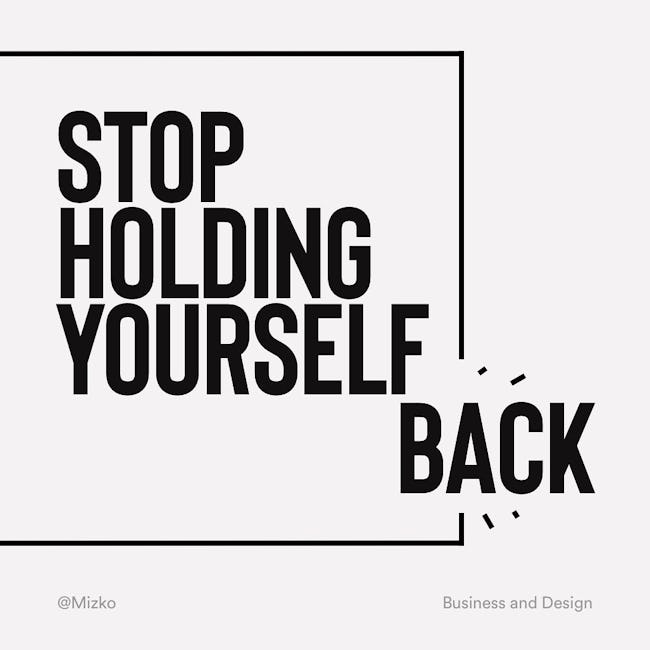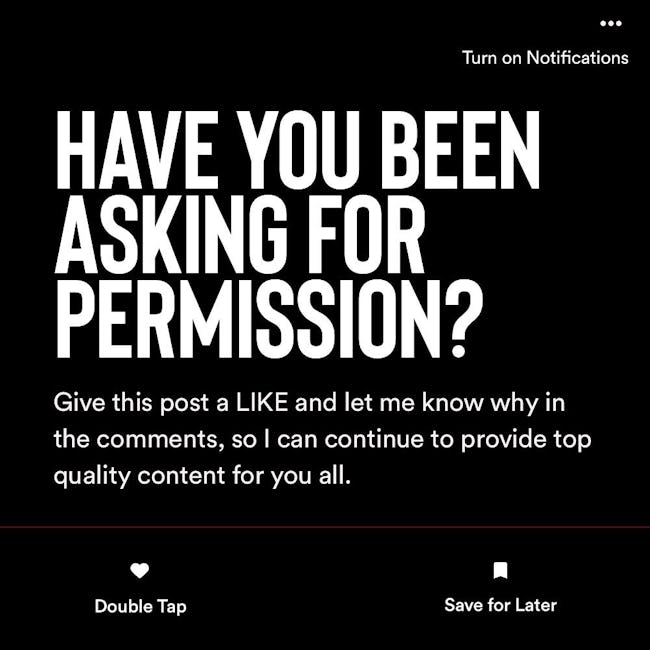 STOP ASKING FOR PERMISSION
ASK FOR FORGIVENESS INSTEAD
We all hold ourselves back when we're treading too carefully. With whatever we're trying to achieve; whether that be a pay rise, a new job or a new client, we need to have initiative.
Go for it, do whatever it takes.
Stop asking for permission from others. It's just holding you back. Do what you need to do and ask for forgiveness if anything turns sour during the process. In most cases, you'll be fine. You're just over thinking it.
NEW JOB?
Stop wasting time on waiting for a hiring manager to get back to you.
Go apply for more jobs. You can even use another job you land as leverage.
NEW CLIENT?
Stop wasting time waiting for the client to get back to you.
Go improve your portfolio, polish up the case studies, share more work and get your name out there.
PAY RISE?
Stop wasting time pondering when your next catch up with the manager is.
Focus on putting in the hard work, deliver results and pro-actively schedule a meeting with your manager.
BE PROACTIVE WITH YOUR ACTIONS
STOP HOLDING YOURSELF BACK
More booklets by Michael Wong
More Design booklets
Your recently viewed booklets
See all booklets