Booklet
How to Create Your Own Antivirus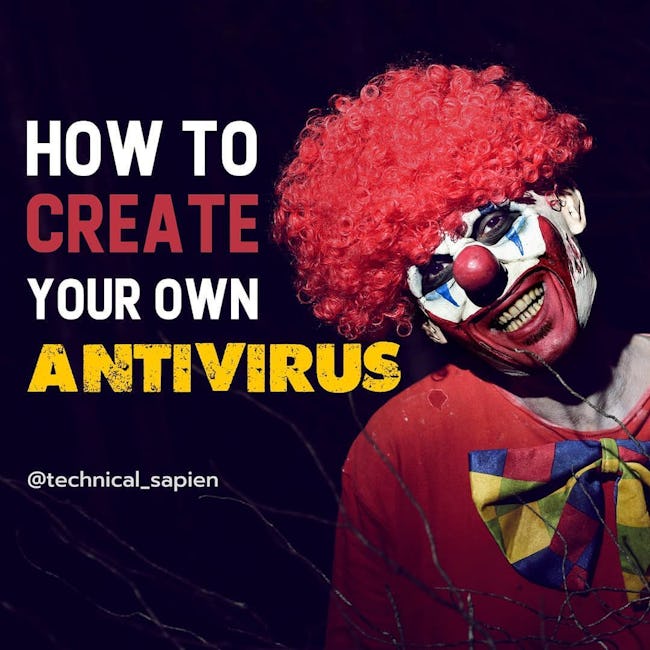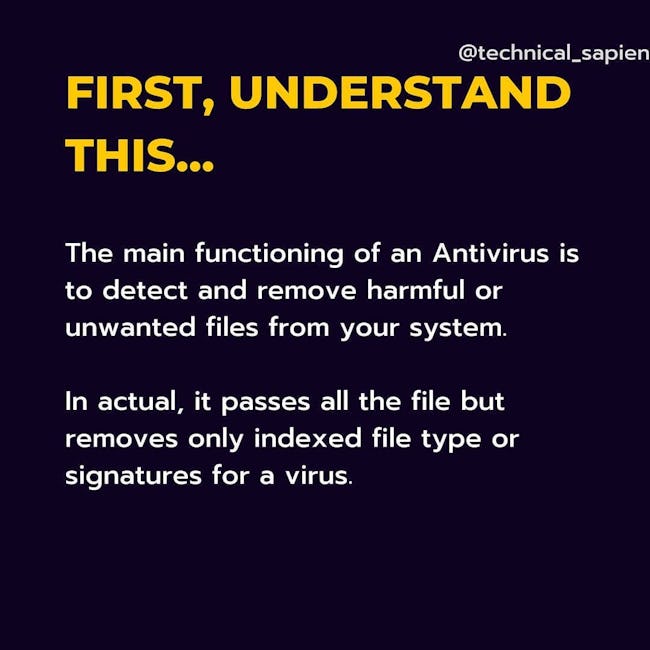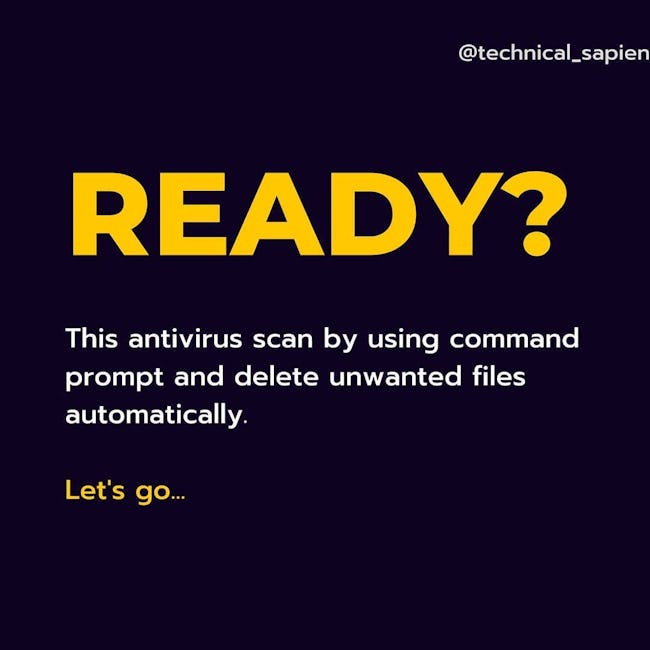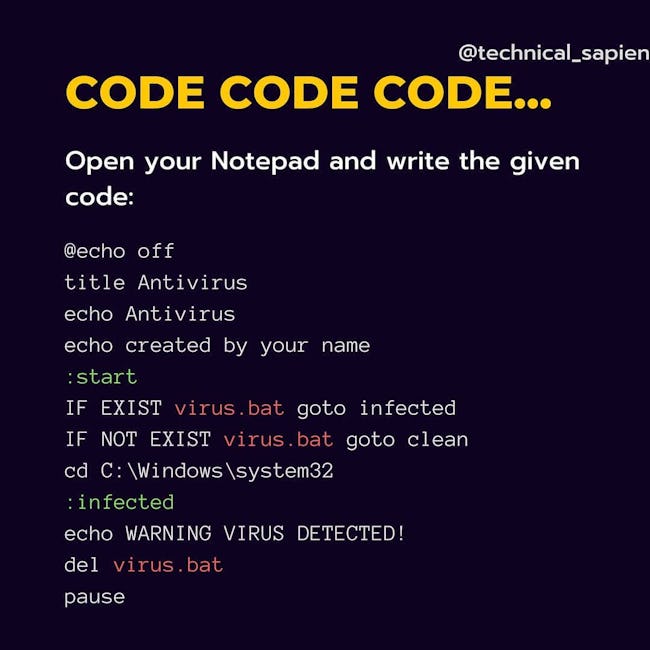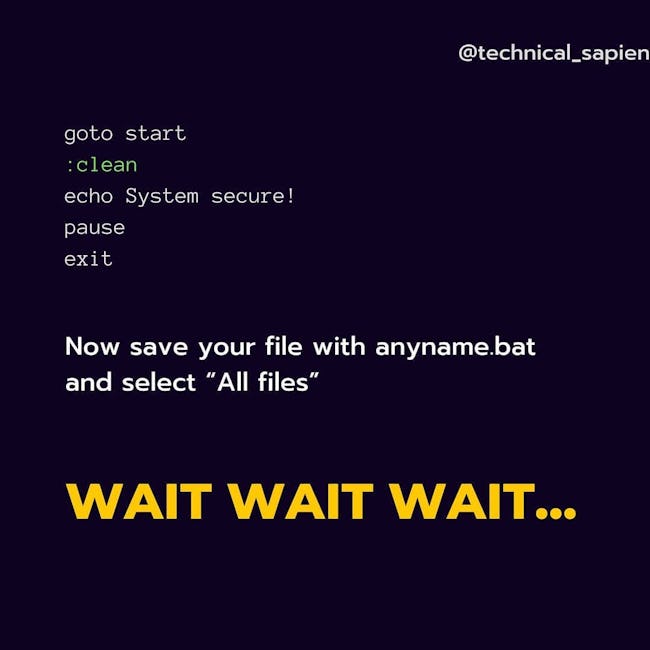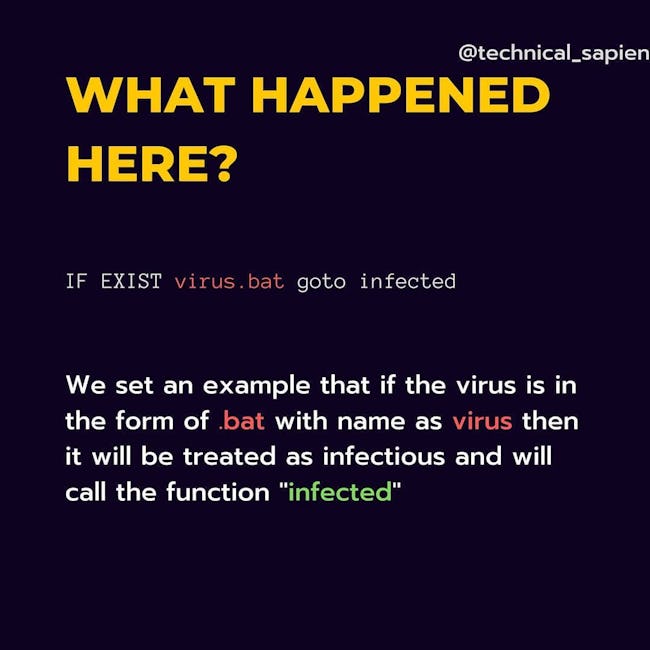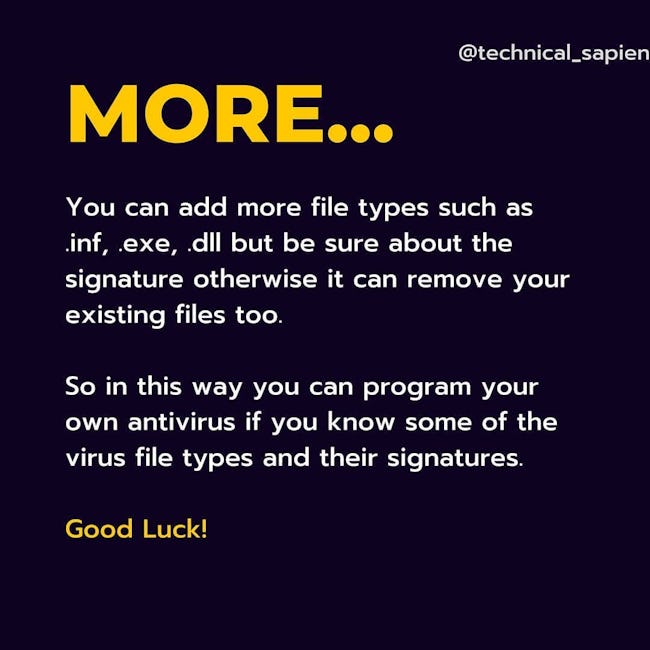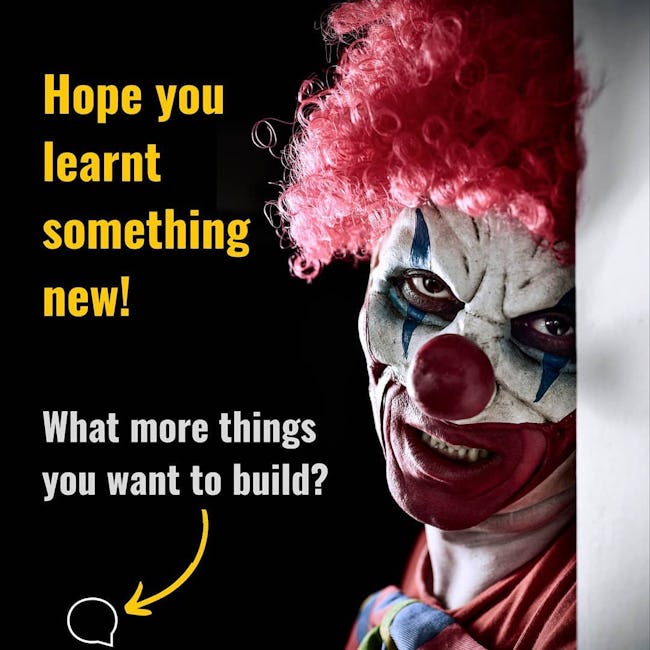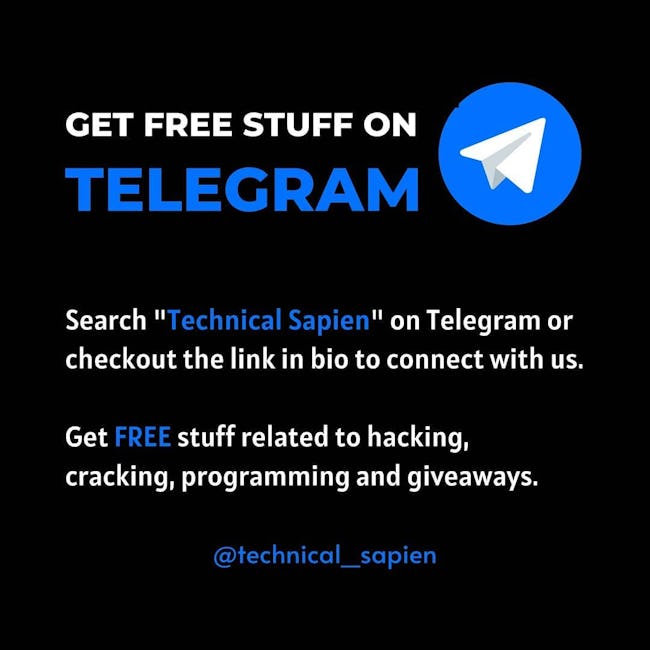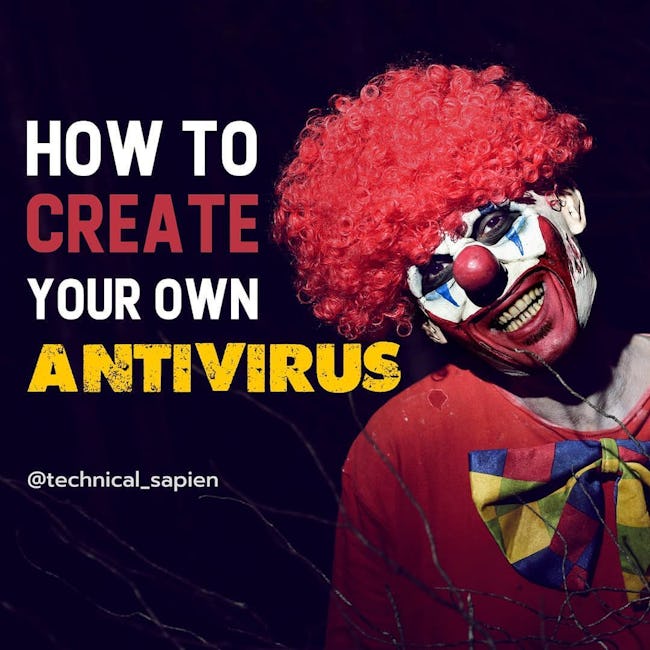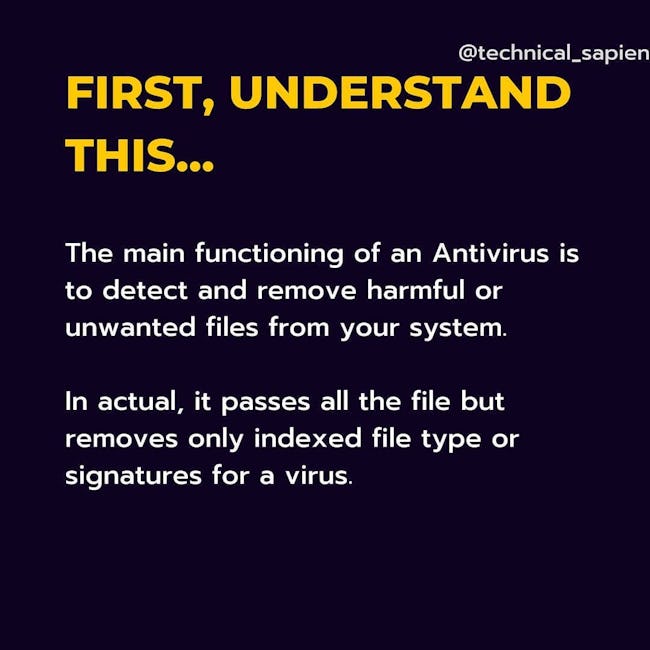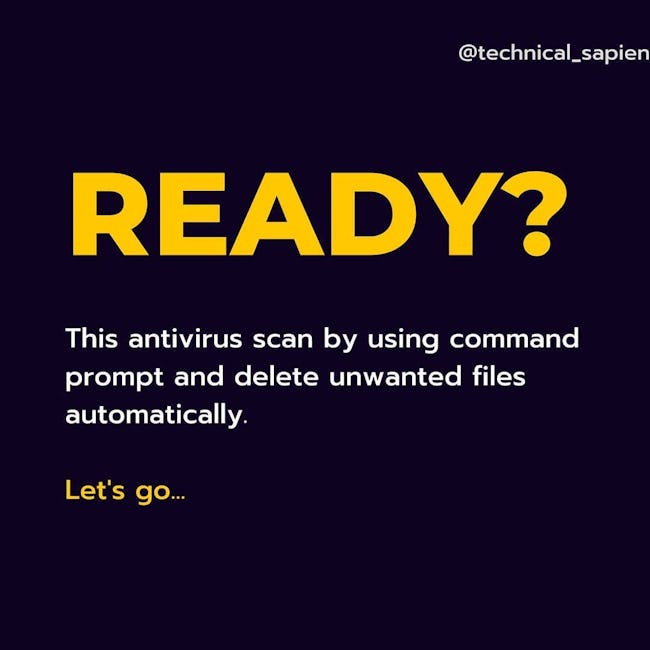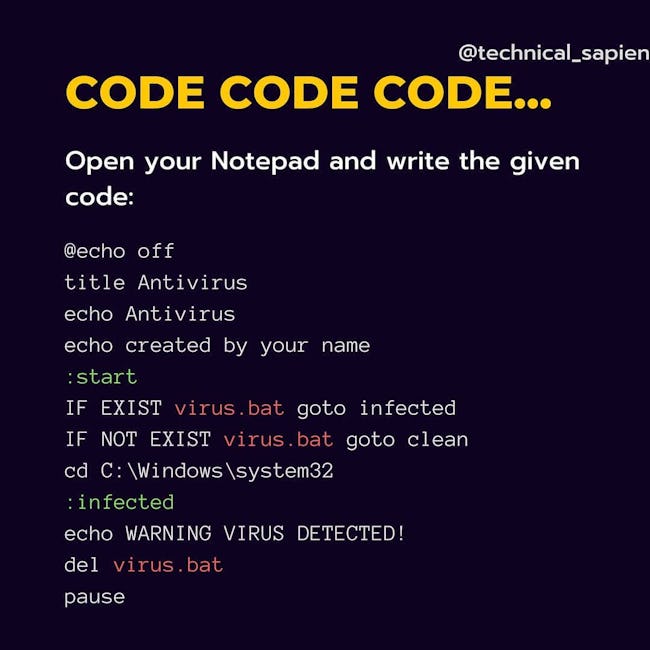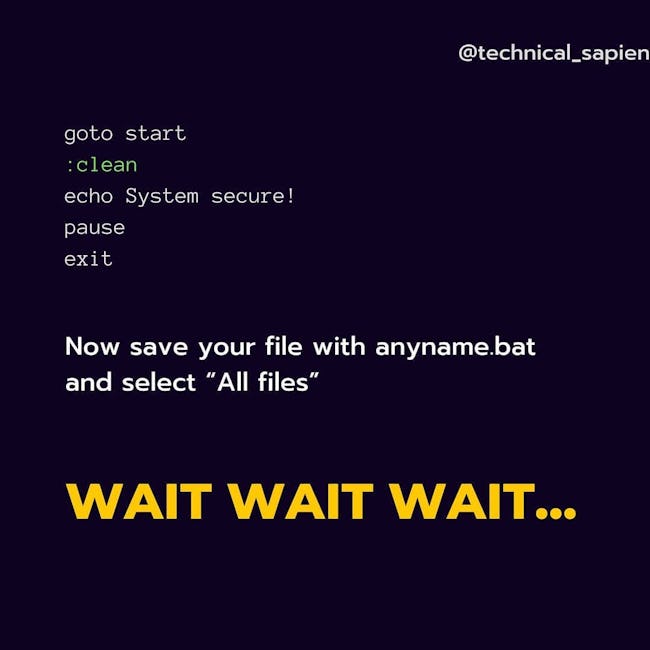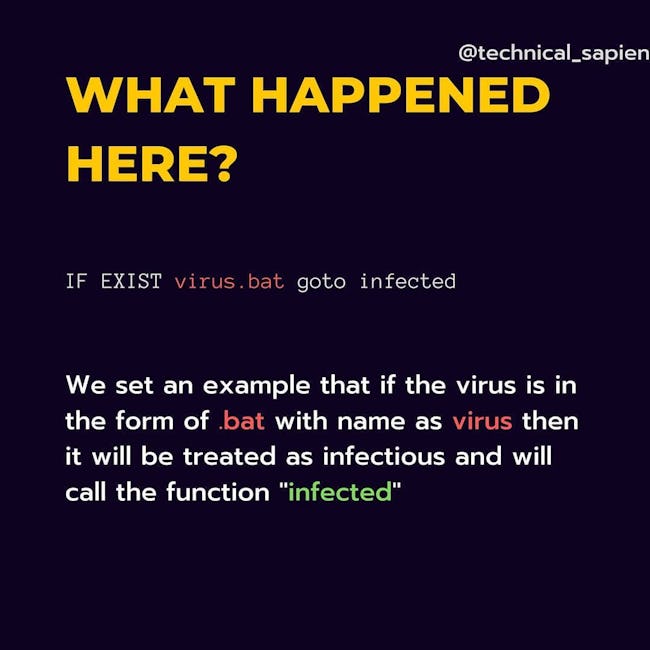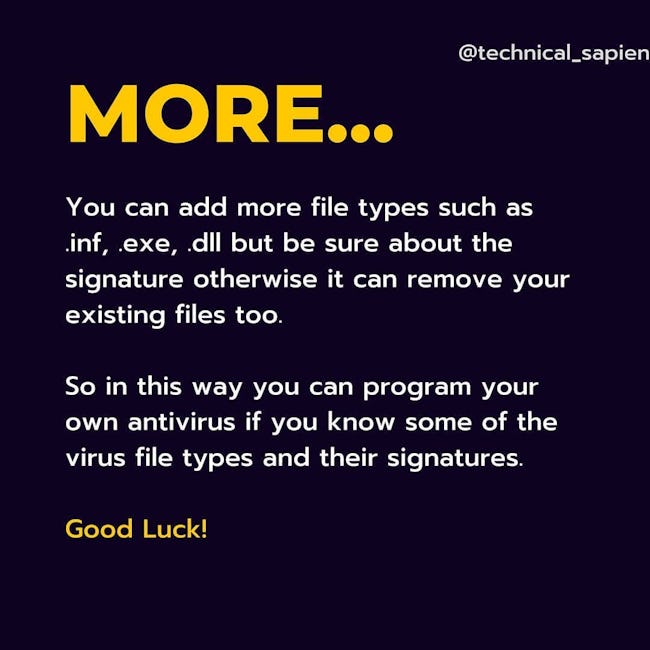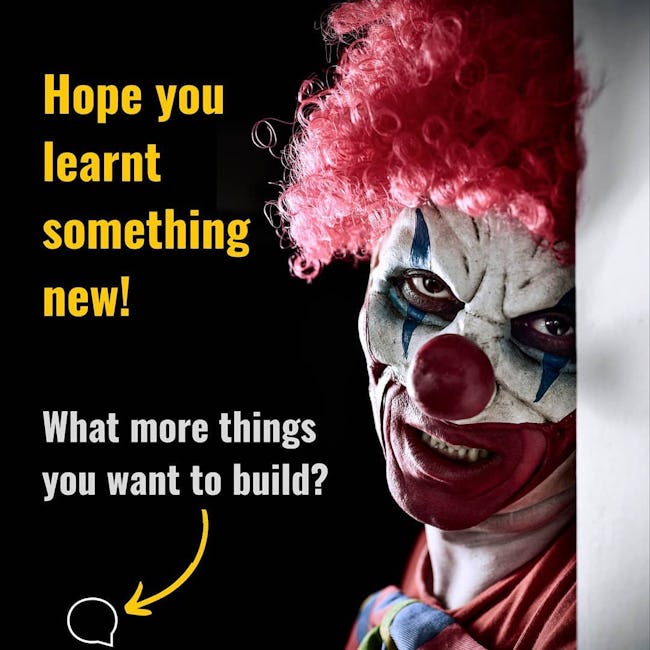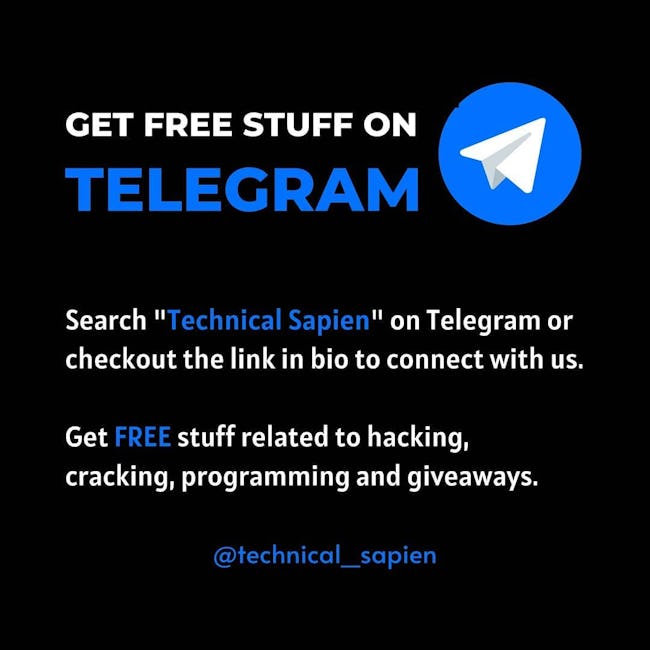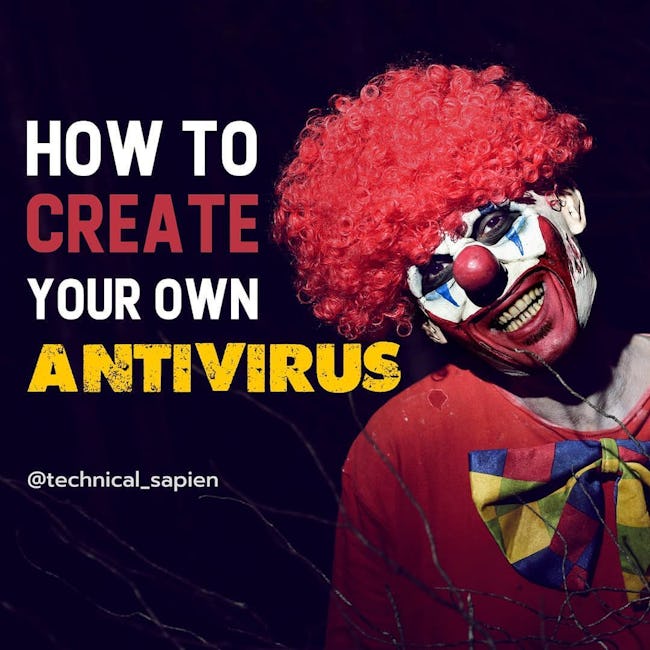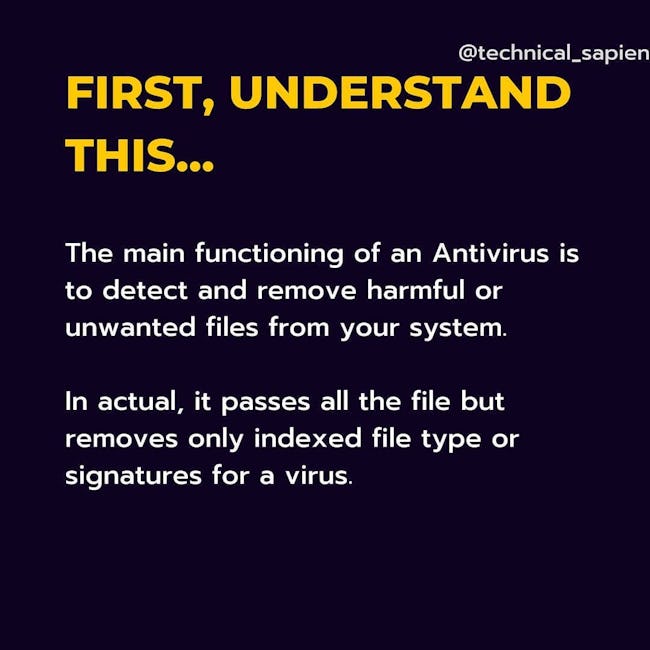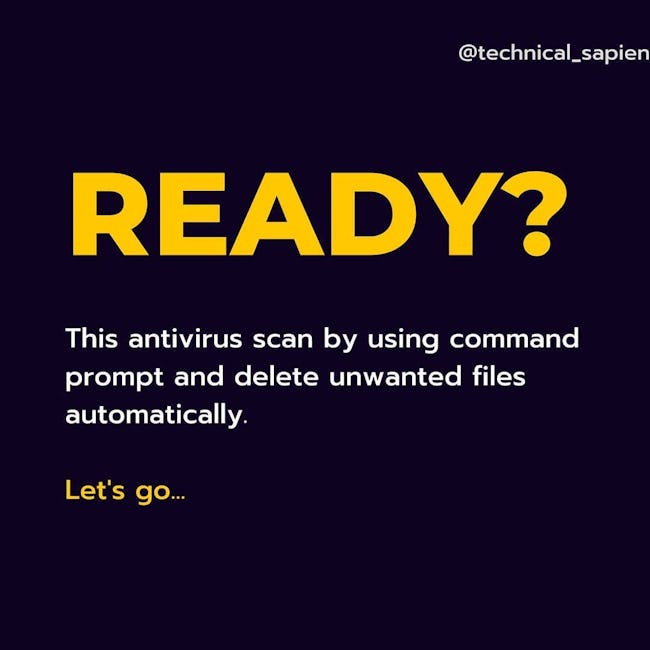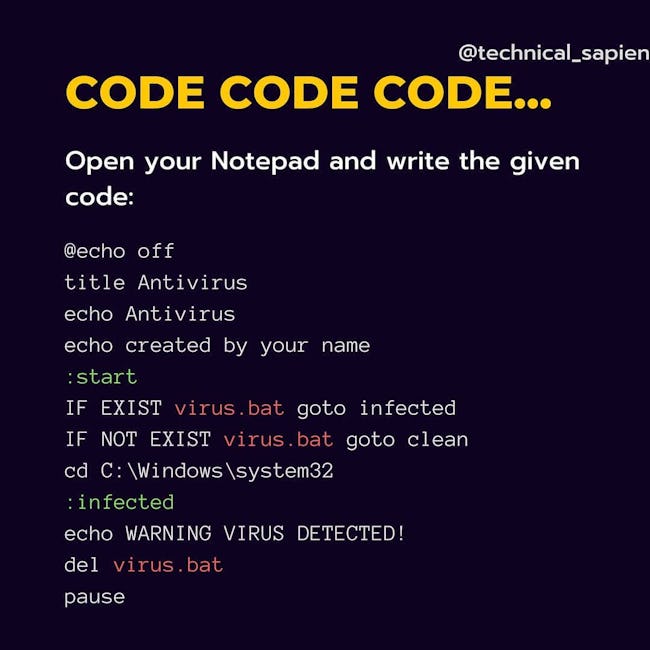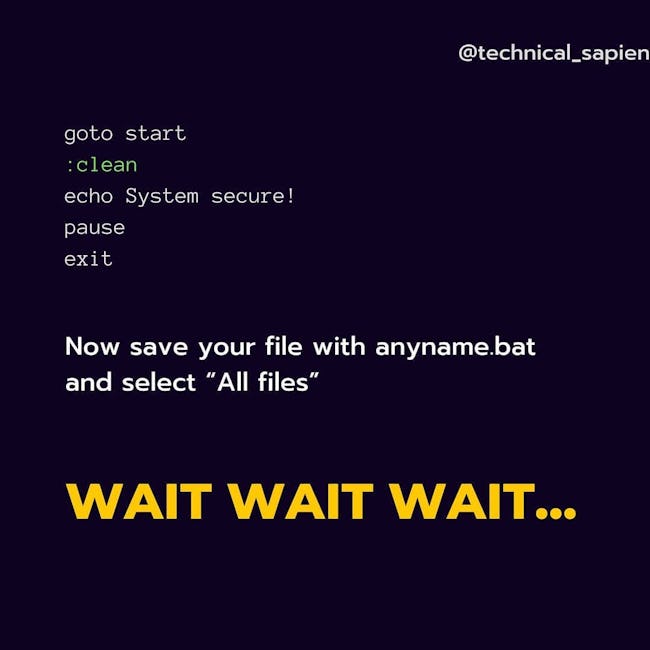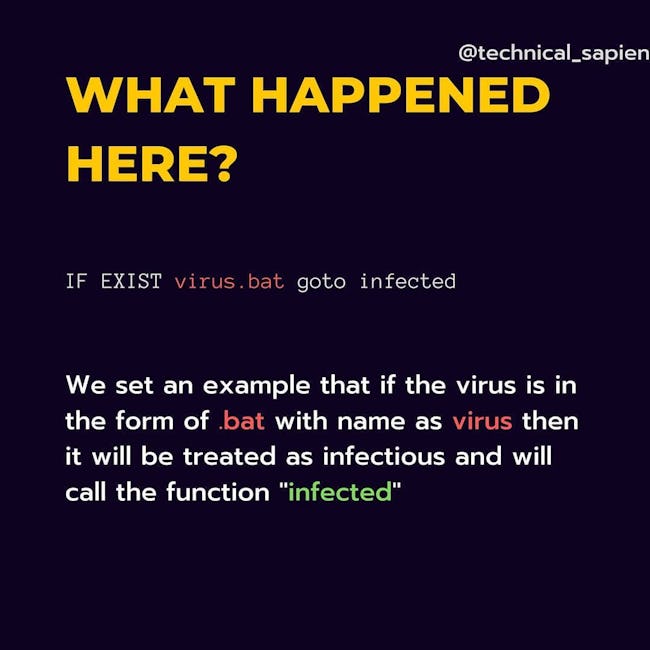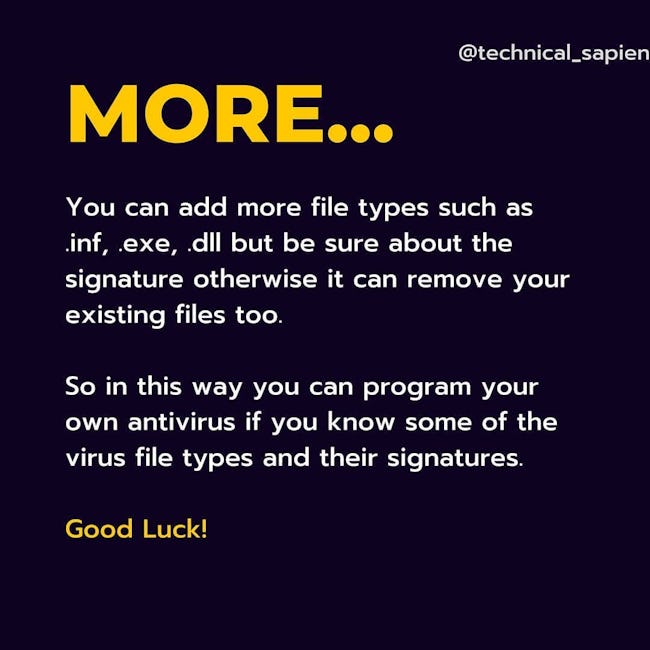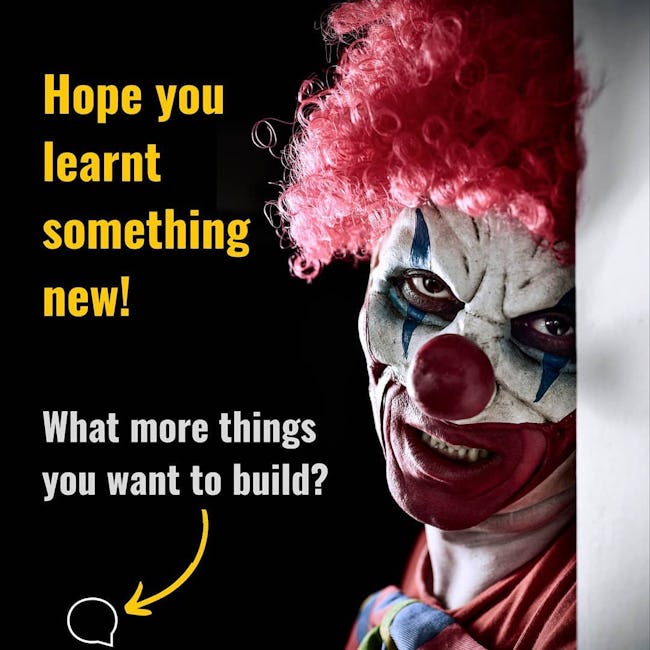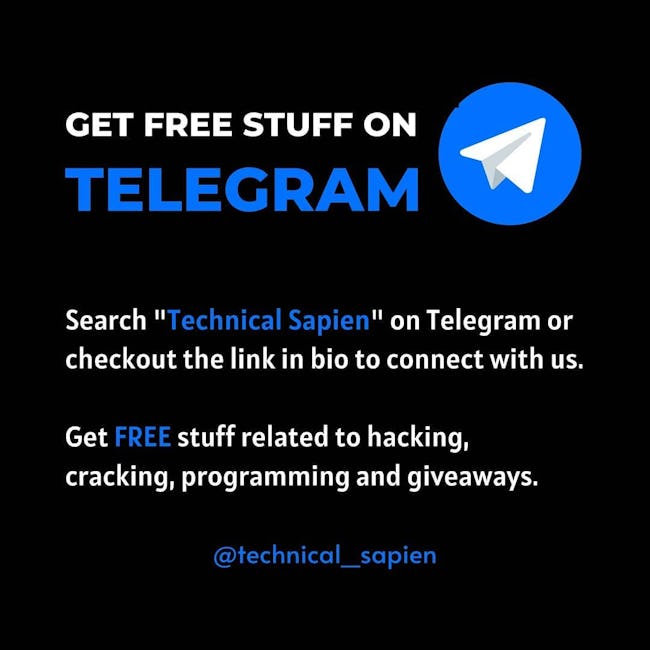 How to Create Your Own Antivirus
FIRST, UNDERSTAND THIS...
The main functioning of an Antivirus i to detect and remove harmful or unwanted files from your system.
In actual, it passes all the file but removes only indexed file type or signatures for a virus.
READY?
This antivirus scan by using command prompt and delete unwanted files automatically.
Let's go...
CODE CODE CODE...
WAIT WAIT WAIT...
WHAT HAPPENED HERE?
IF EXIST virus . bat goto infected
We set an example that if the virus is in the form of .bat with name as virus then it will be treated as infectious and will call the function "infected"
THEN..
:infected echo WARNING VIRUS DETECTED! del virus . bat
The command will go to the "infected" function whose role is to show a warning "WARNING VIRUS DETECTED!" and then it will delete the virus.bat
Wuuhuuuu....
MORE...
You can add more file types such as .inf, .exe, .dll but be sure about the signature otherwise it can remove your existing files too.
So in this way you can program your own antivirus if you know some of the virus file types and their signatures.
Good Luck! Hope you learn something new! What more things you want to build?
More booklets by Technical Sapien
More IT & Software booklets
Your recently viewed booklets
See all booklets