Booklet
How to Create Triangle Pattern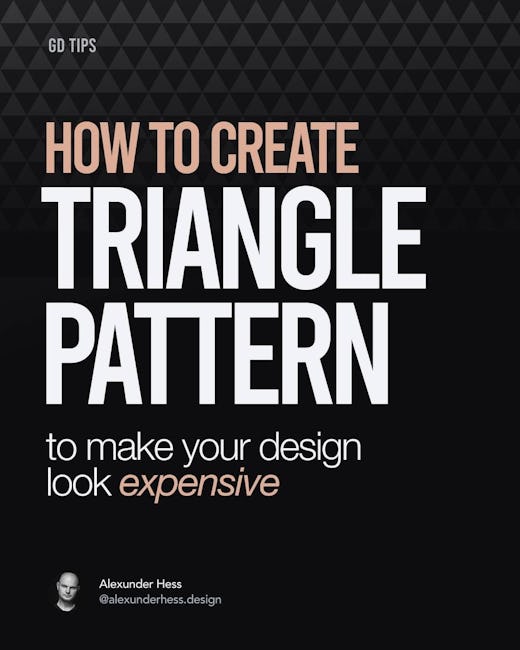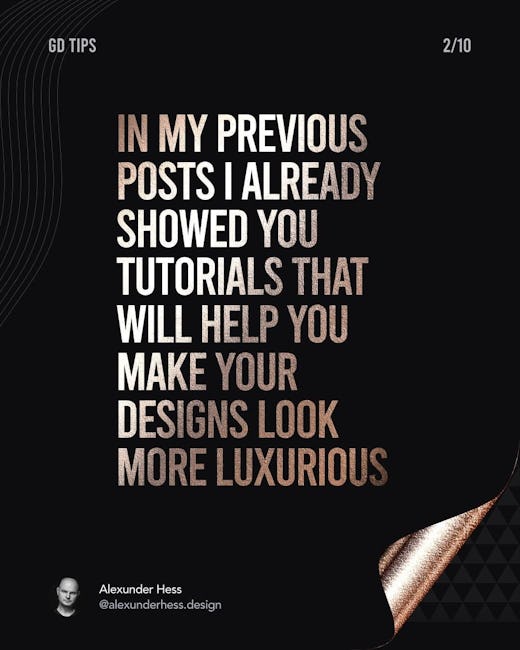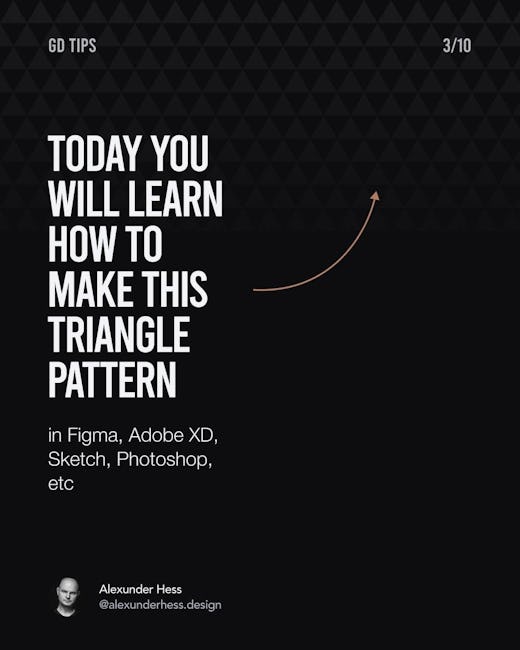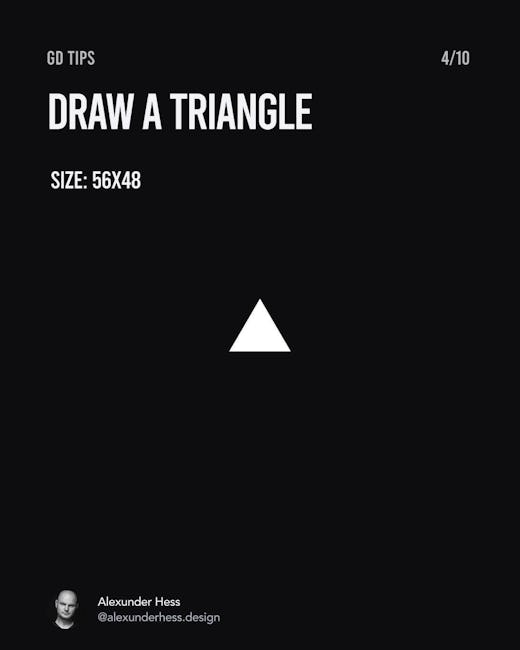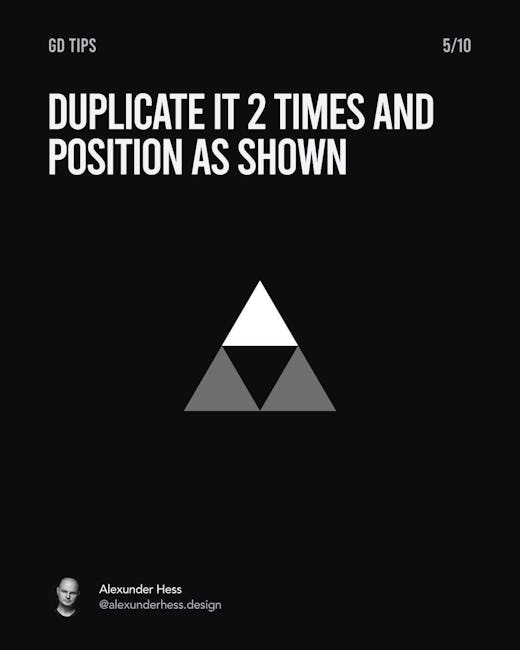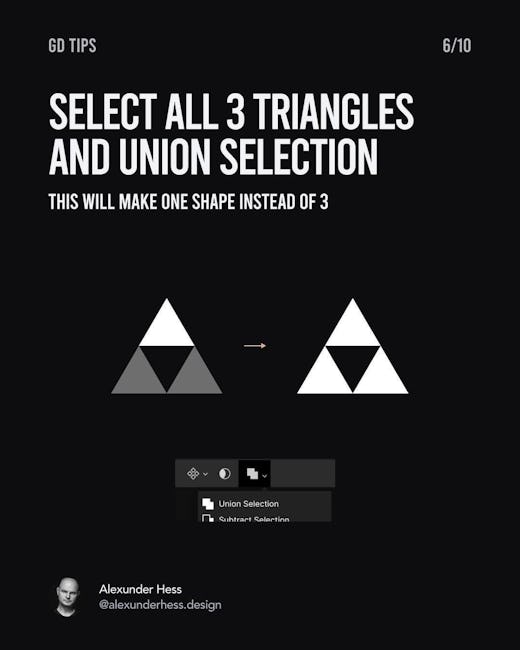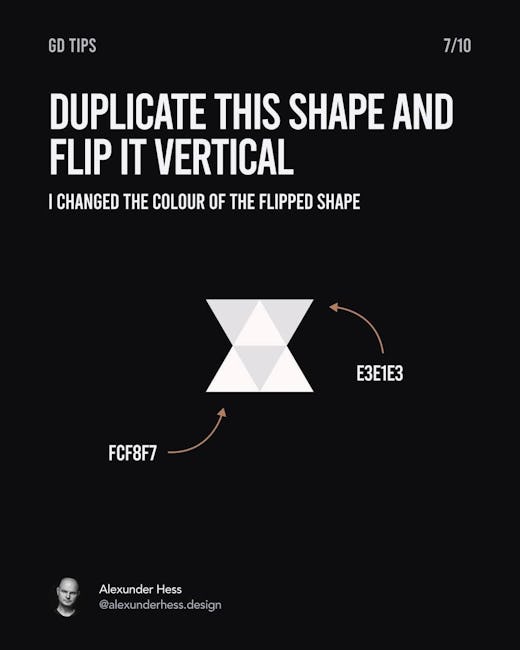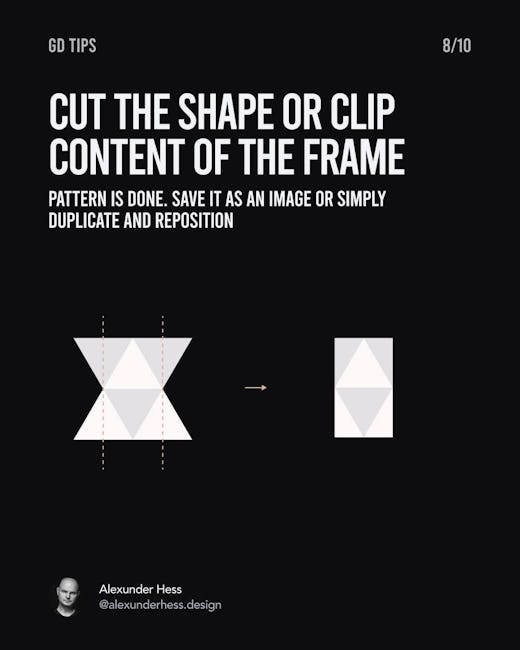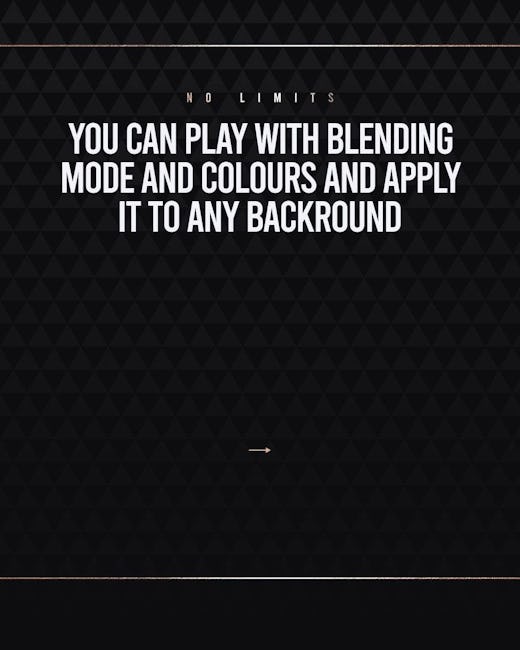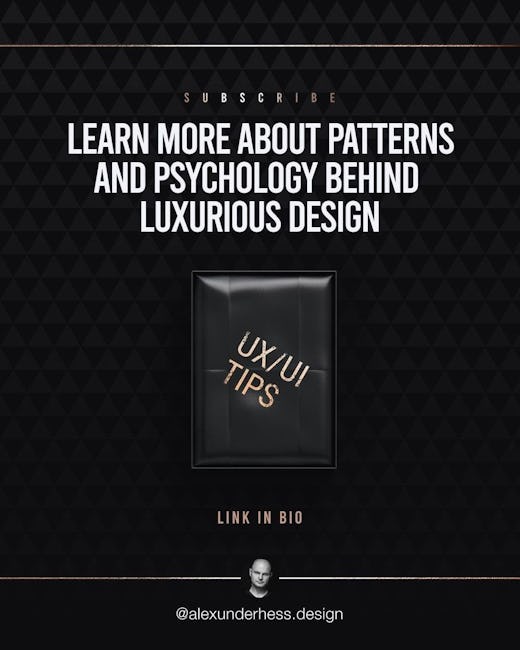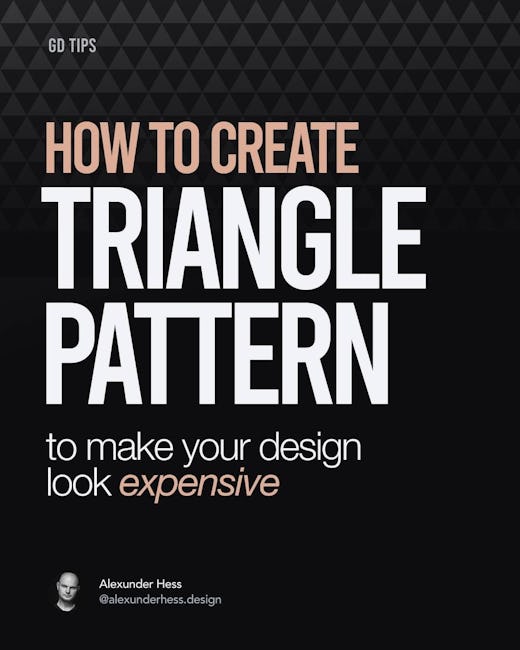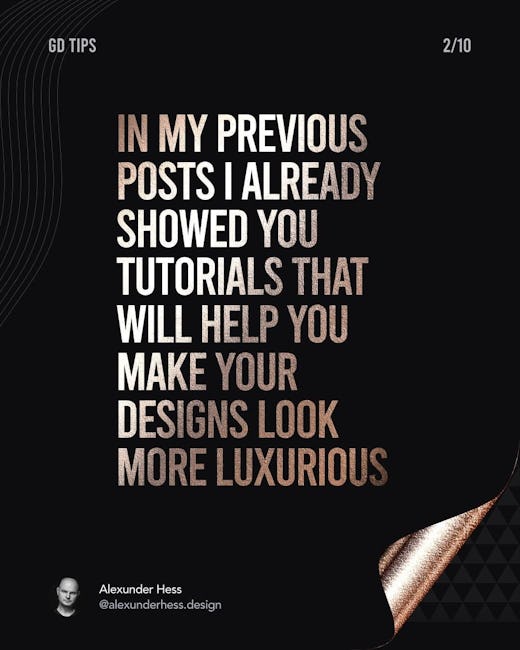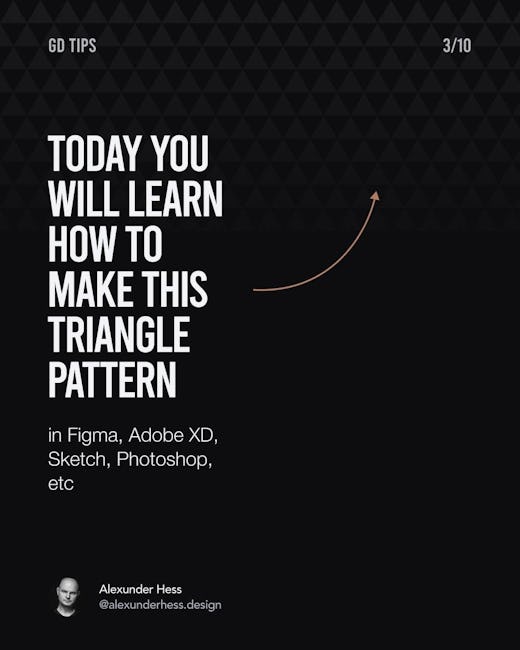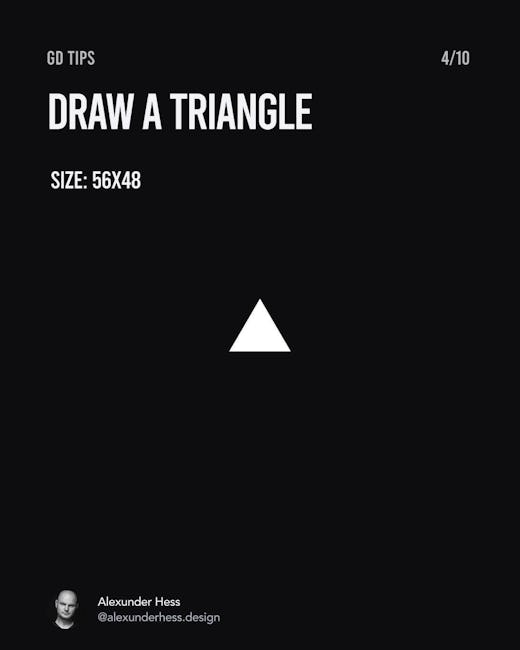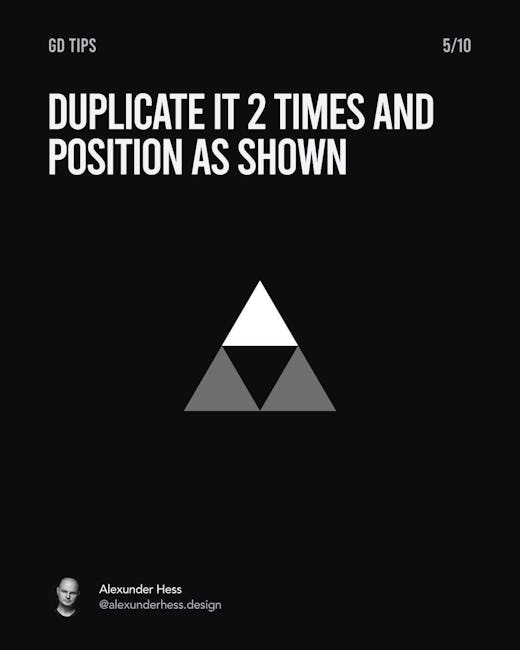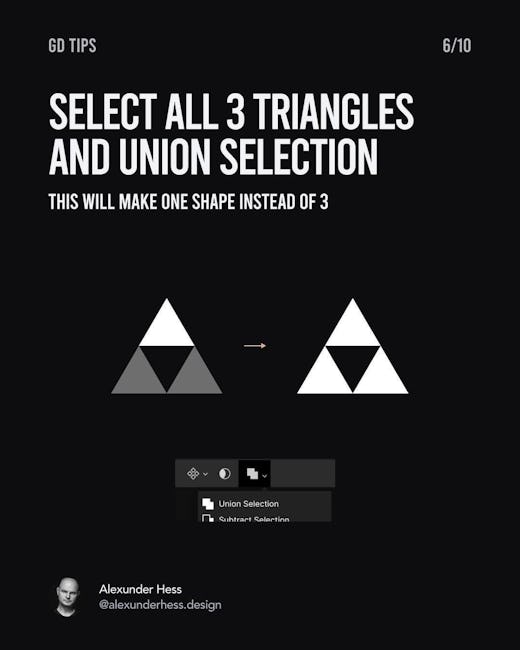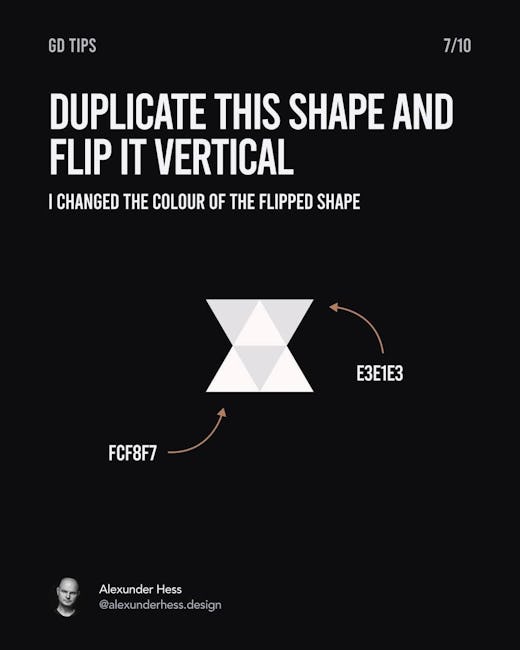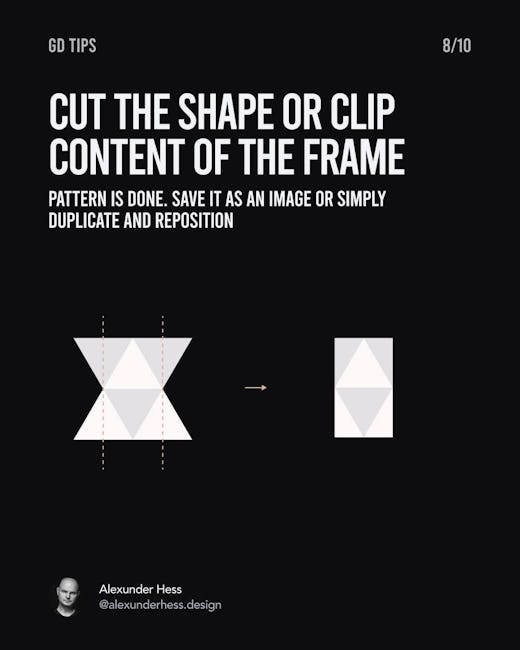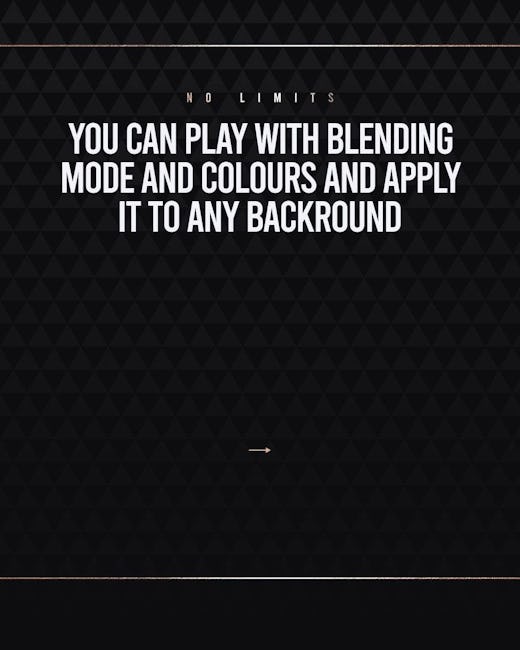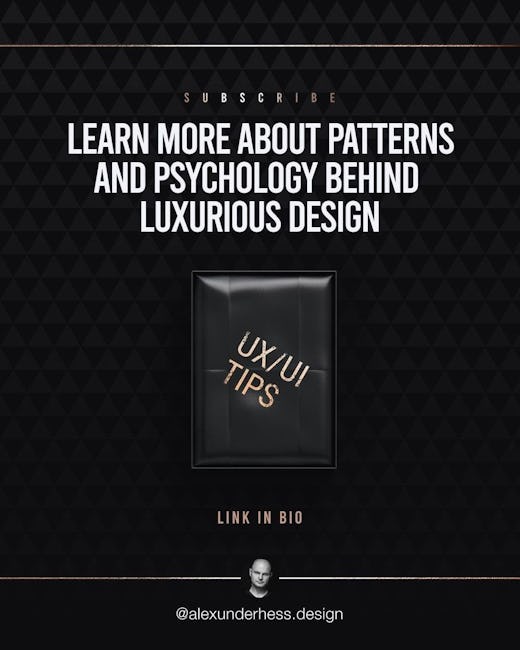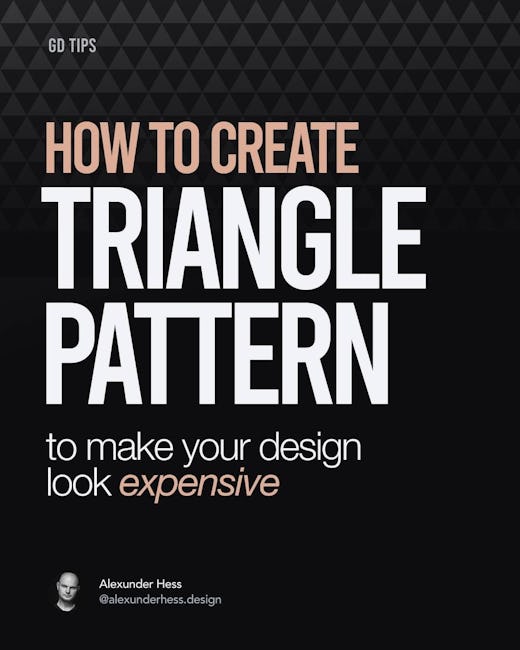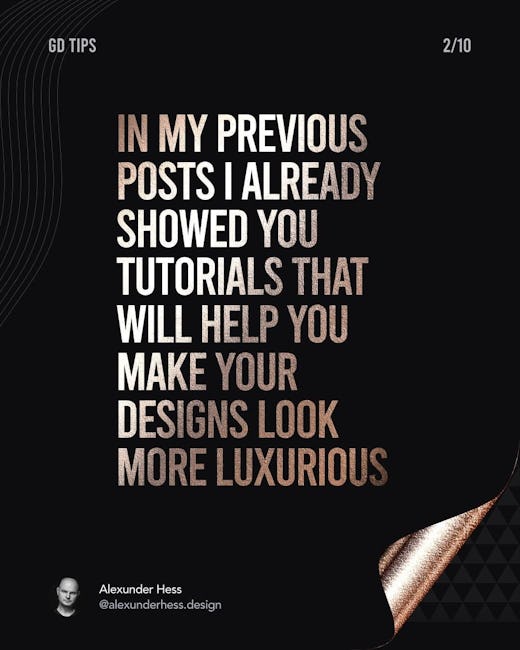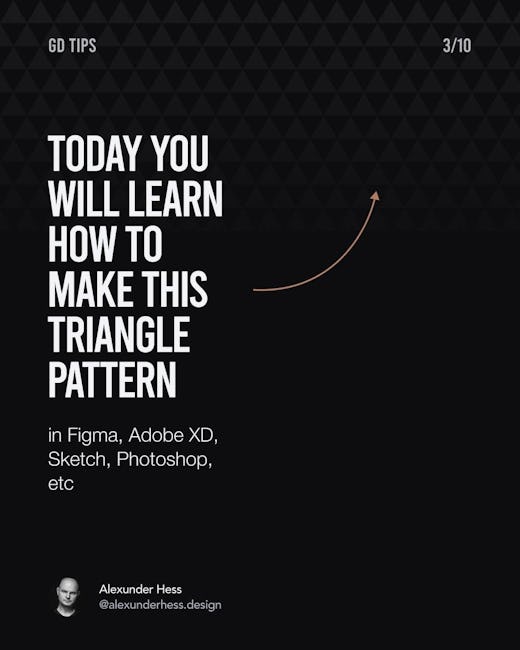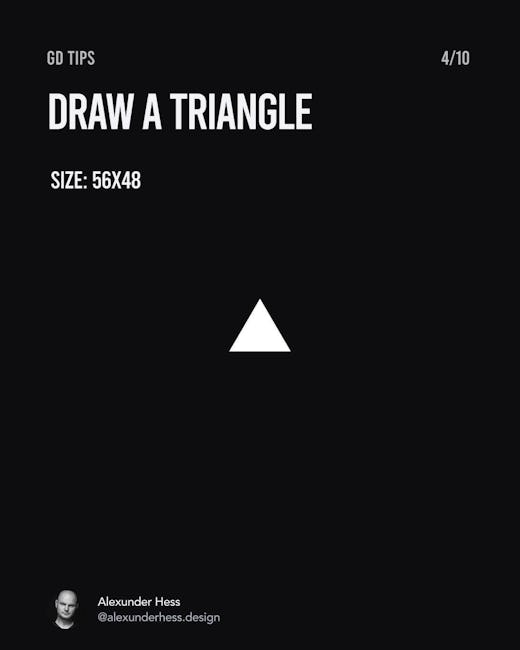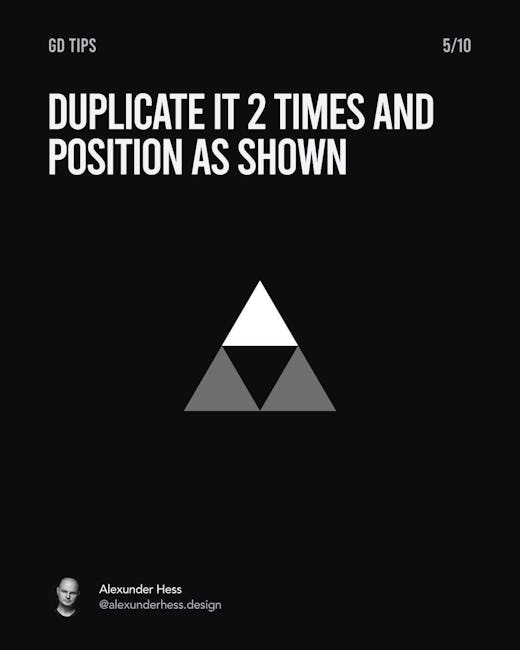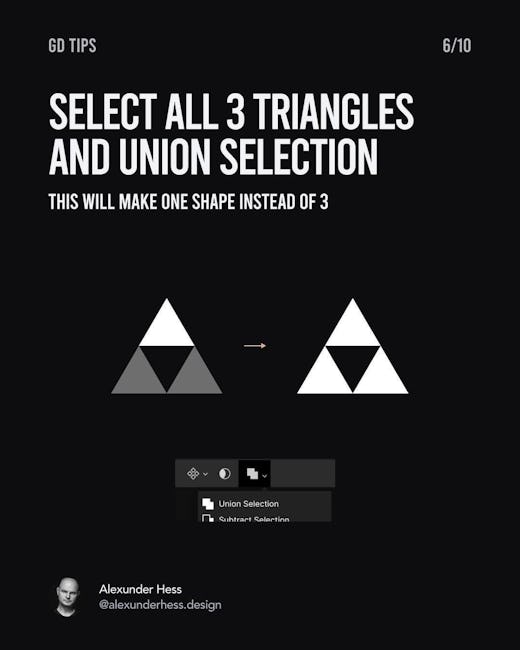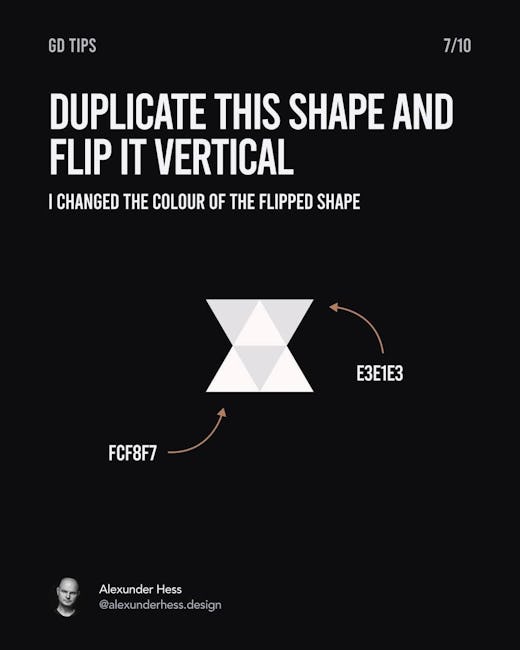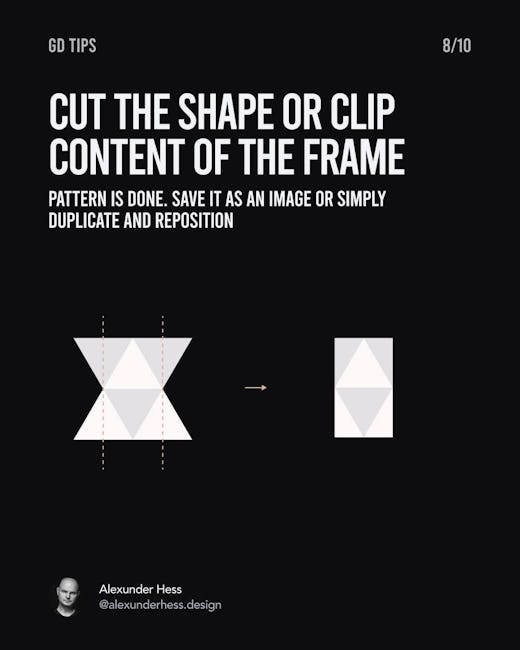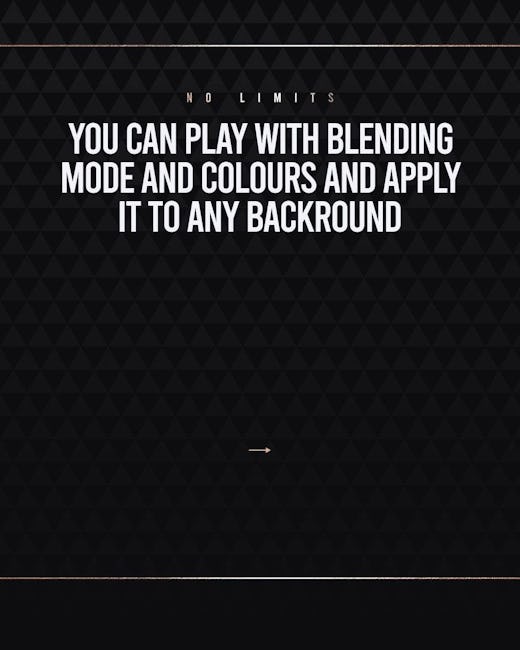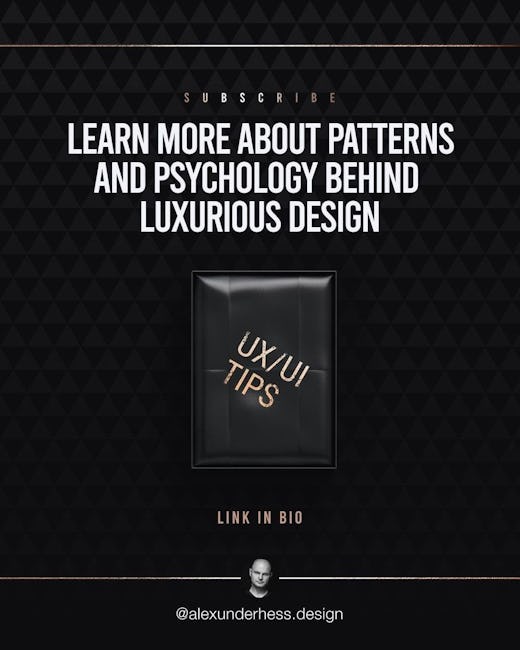 How to create triangle pattern to make your design look expensive
In my previous posts, I already showed you tutorials that will help you make your designs look more luxurious.
Today you will learn how to make this triangle pattern in Figma, Adobe XD, Sketch, Photoshop, etc...
Draw a triangle - Size: 56x48
Duplicate it 2 times and position as shown
Select all 3 triangles and union selection. This will make one shape instead of 3.
Duplicate this shape and flip it vertical. I changed the colour of the flipped shape.
#FCF8F7, #E3E1E3
Cut the shape or clip content of the frame.
Pattern is done. Save it as an image or simple duplicate and reposition.
No limits
You can play with blending mode and colours and apply it to any background.
Learn more about patterns and psychology behind luxurious design
Alexunder Hess @alexanderhess.design
More booklets by Alexunder Hess
More Design booklets
Your recently viewed booklets
See all booklets