Booklet
How to Create a Successful Behance Project Part 1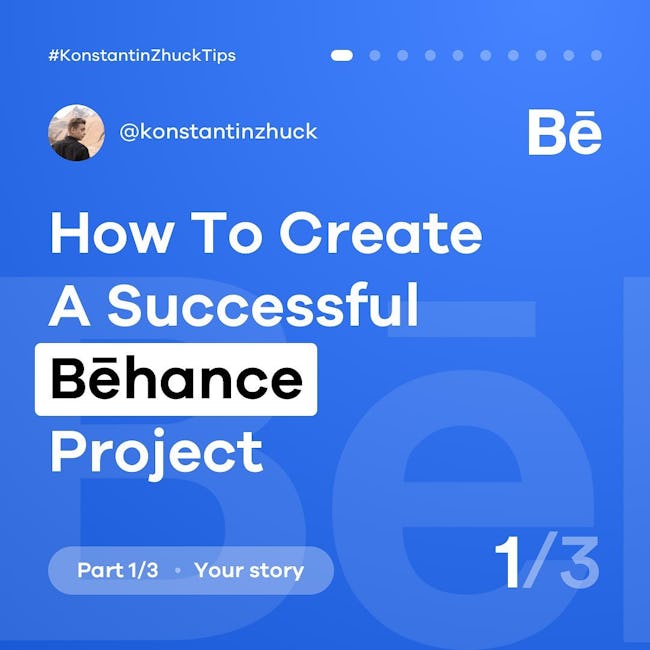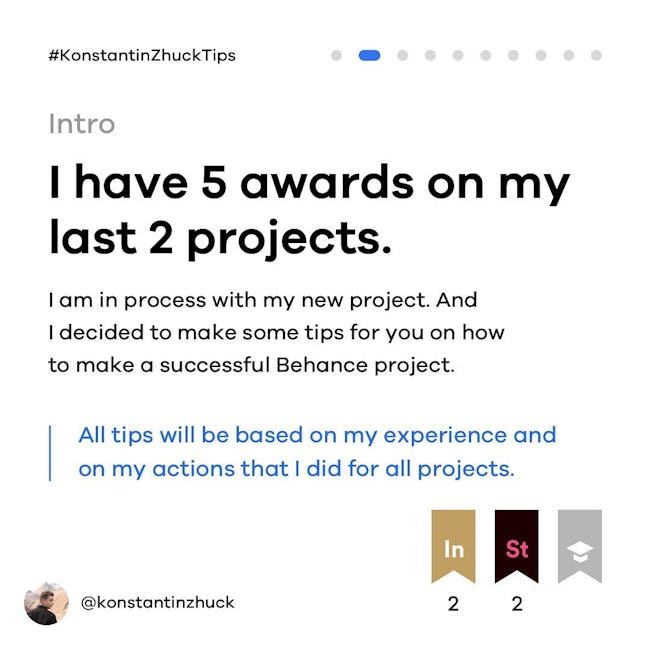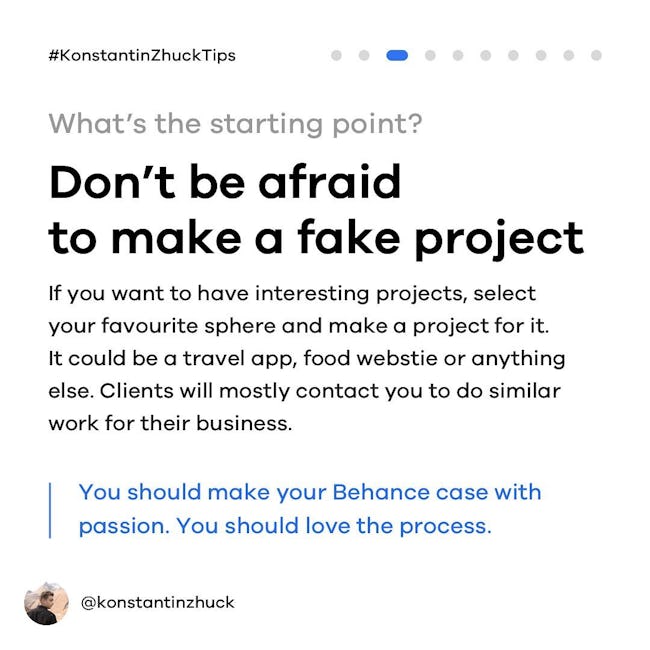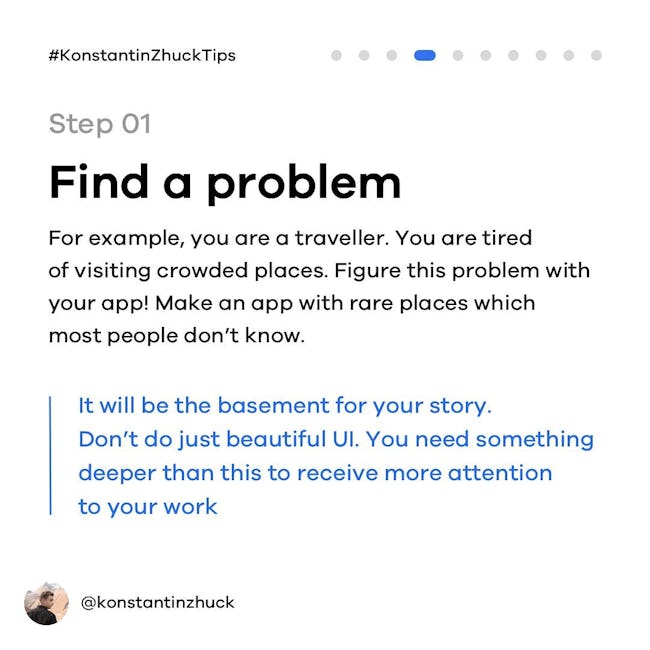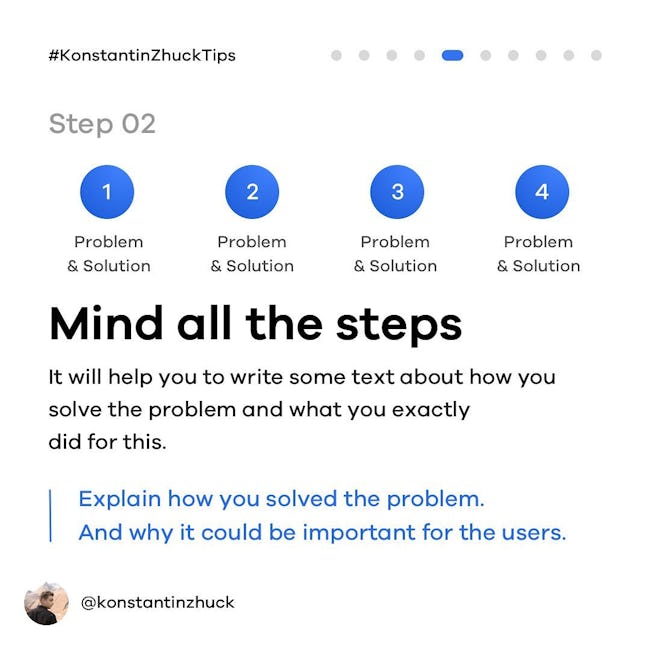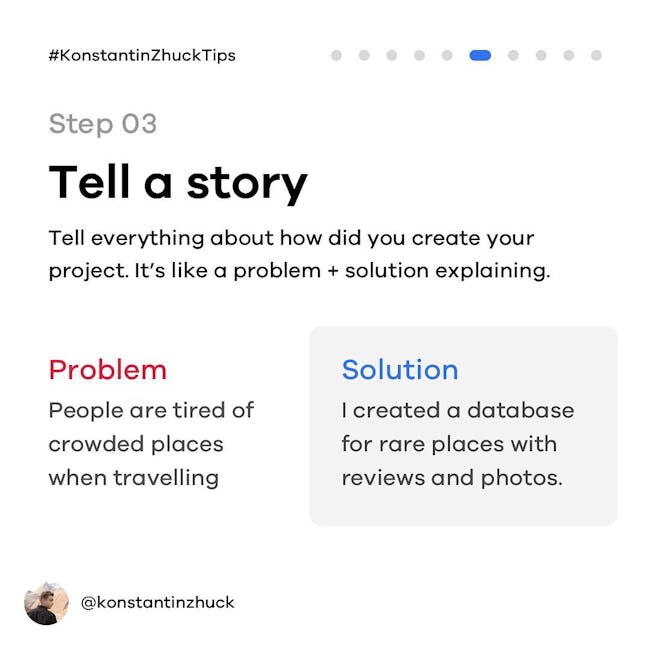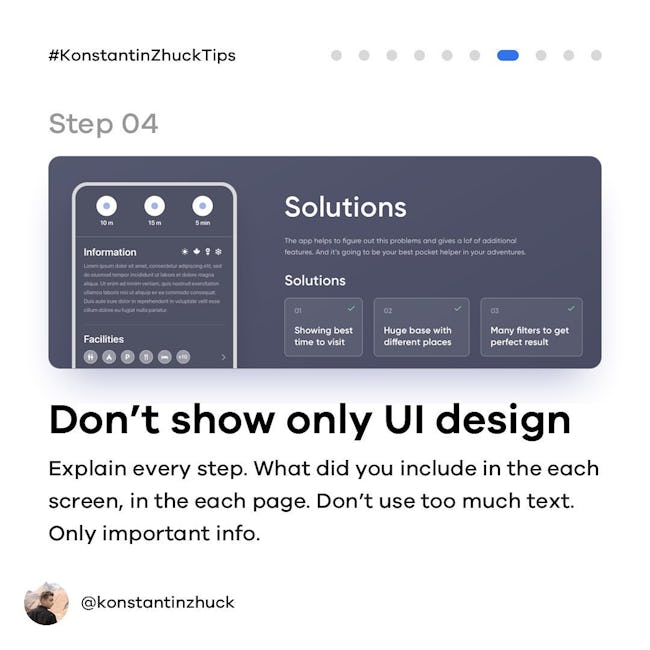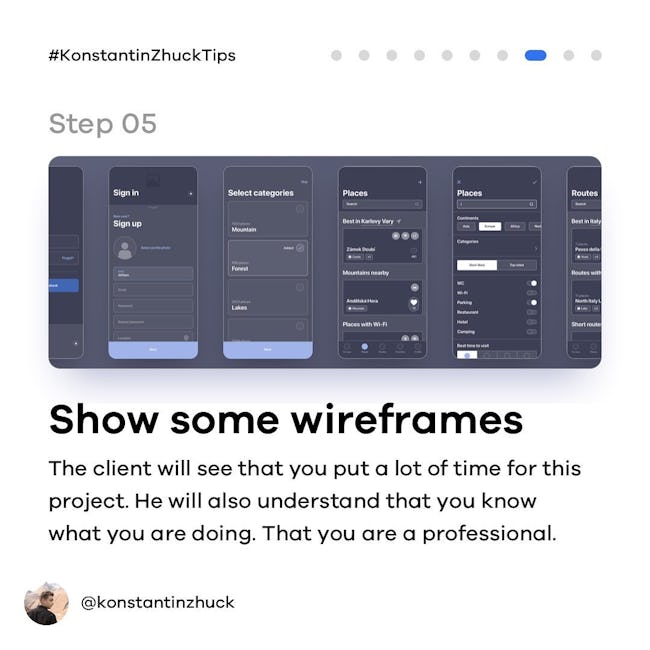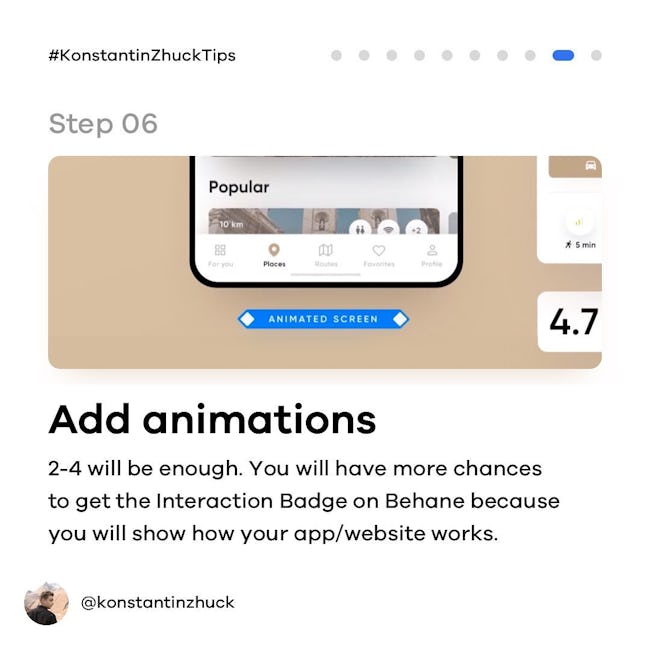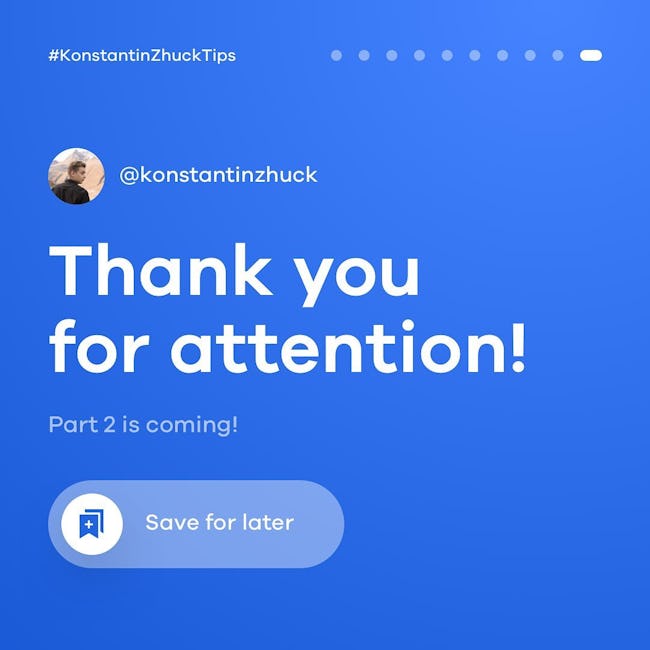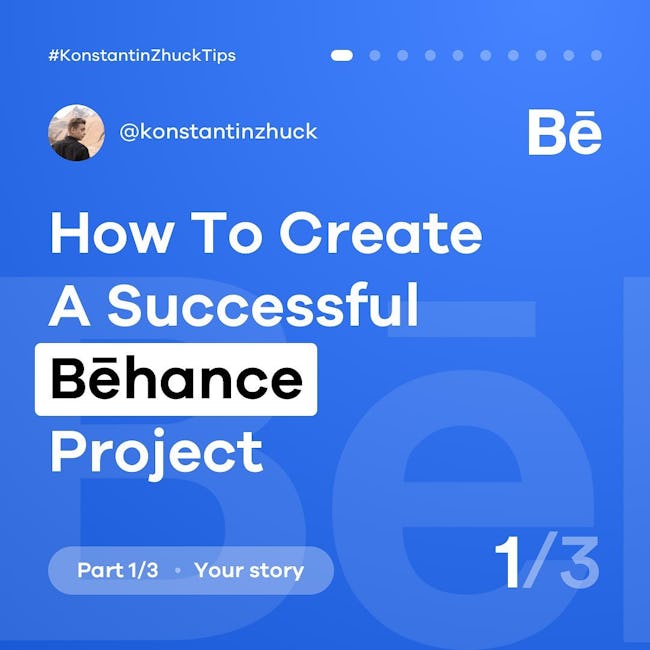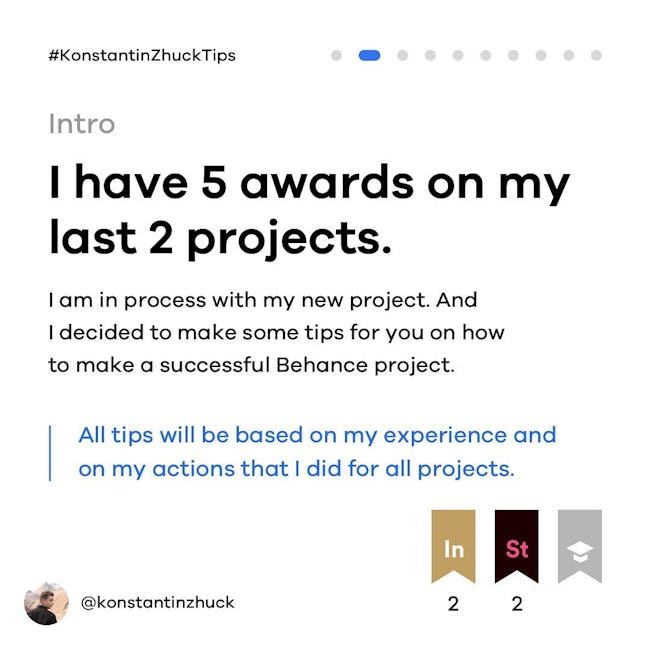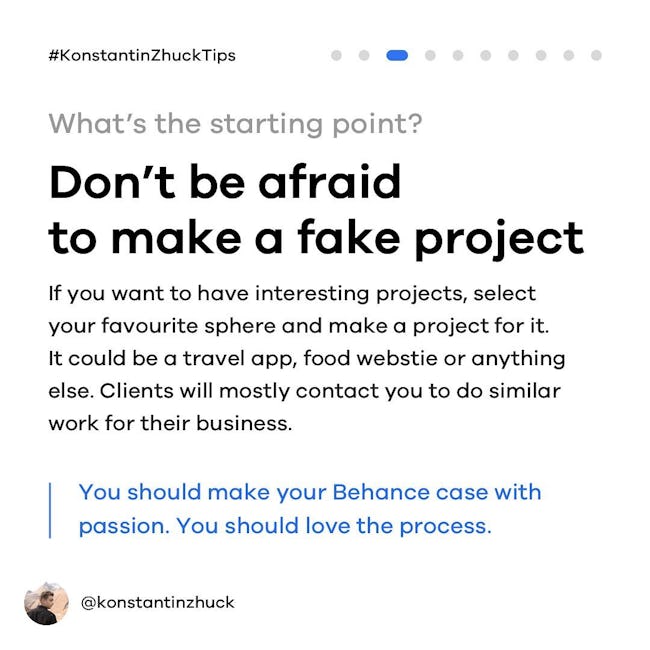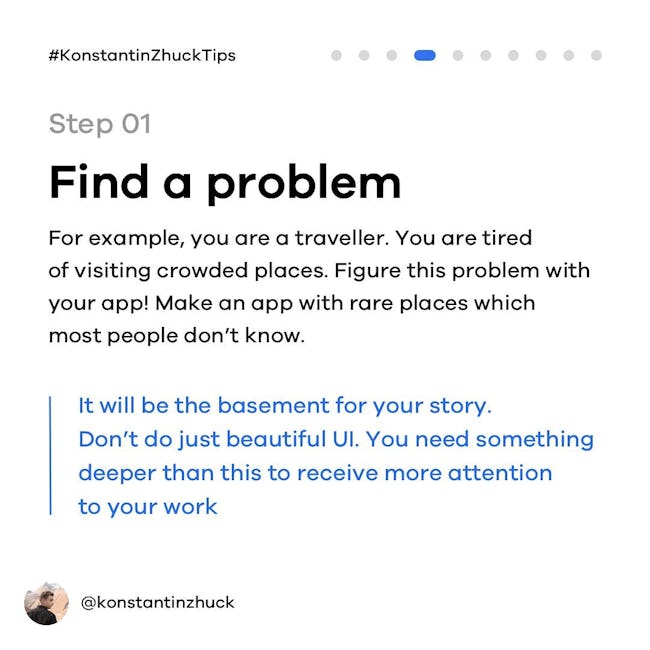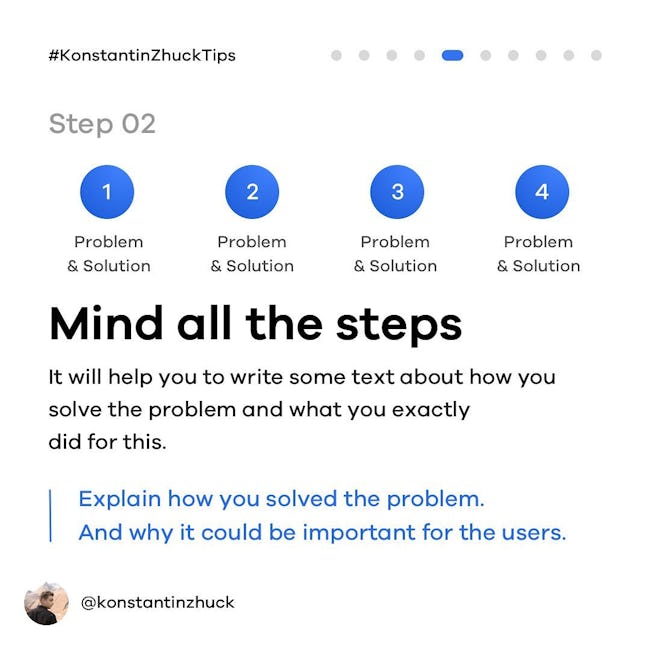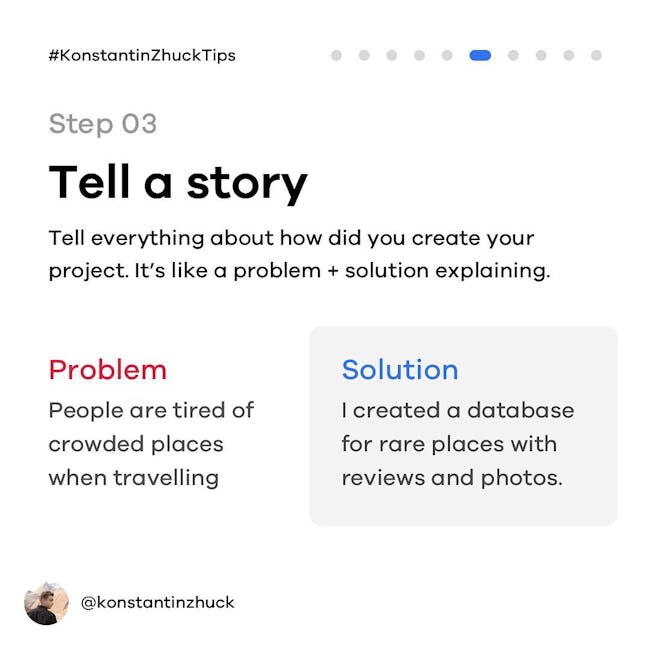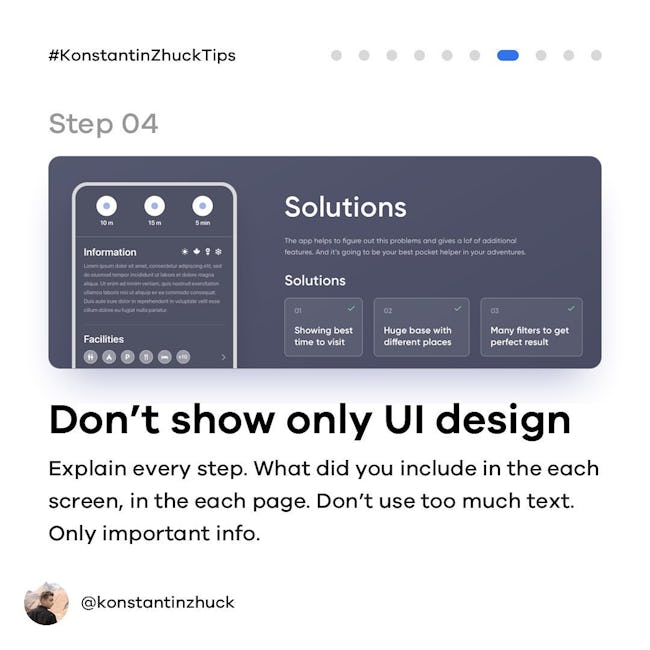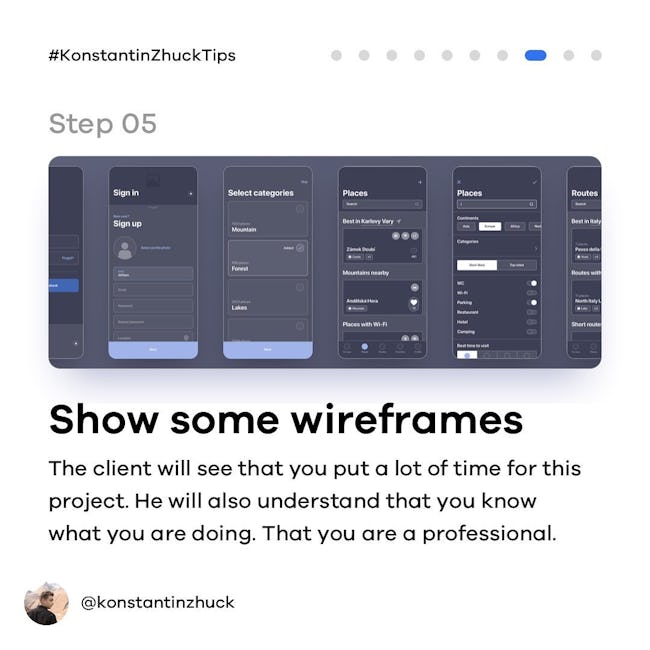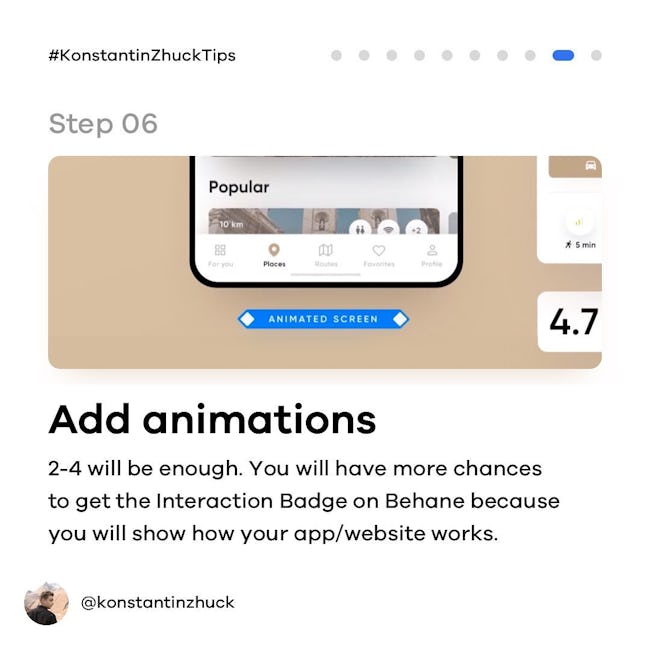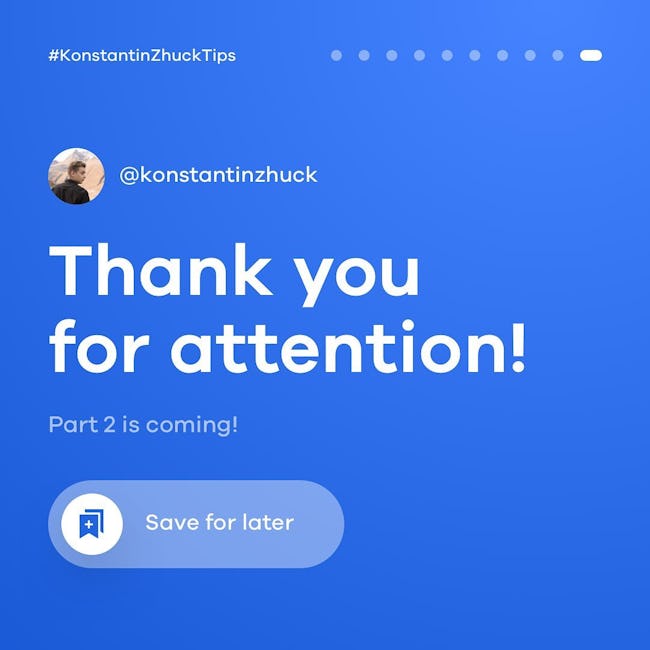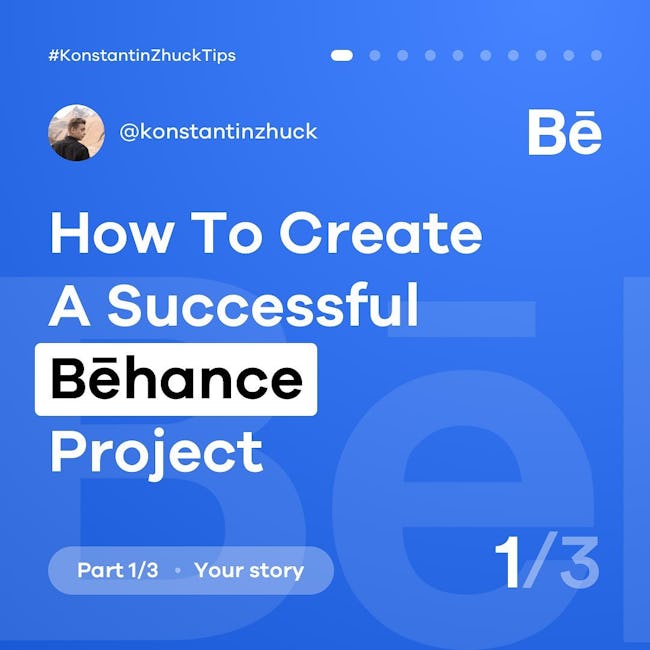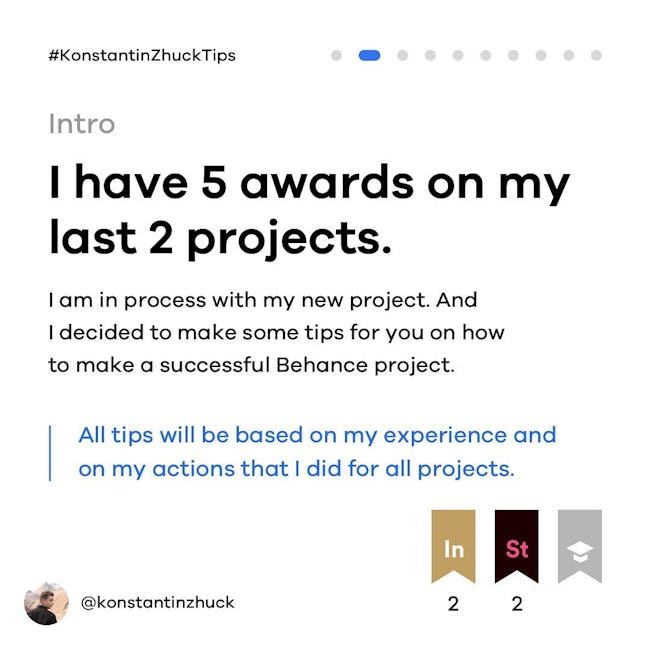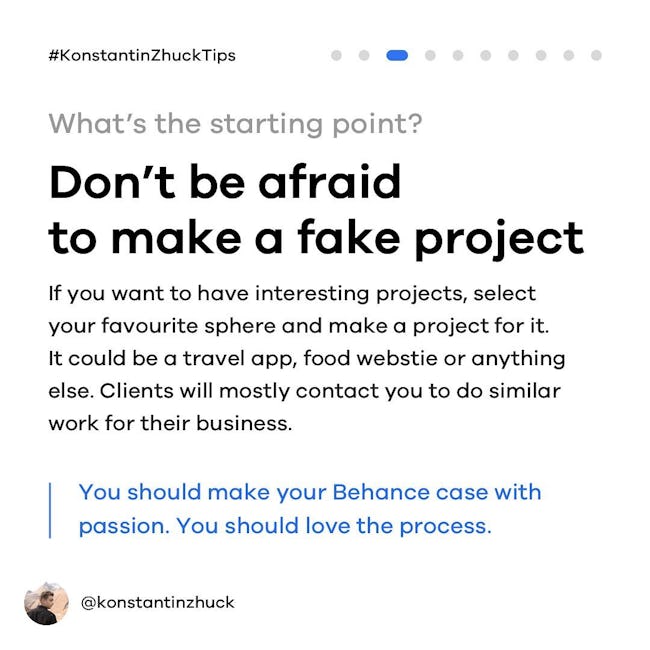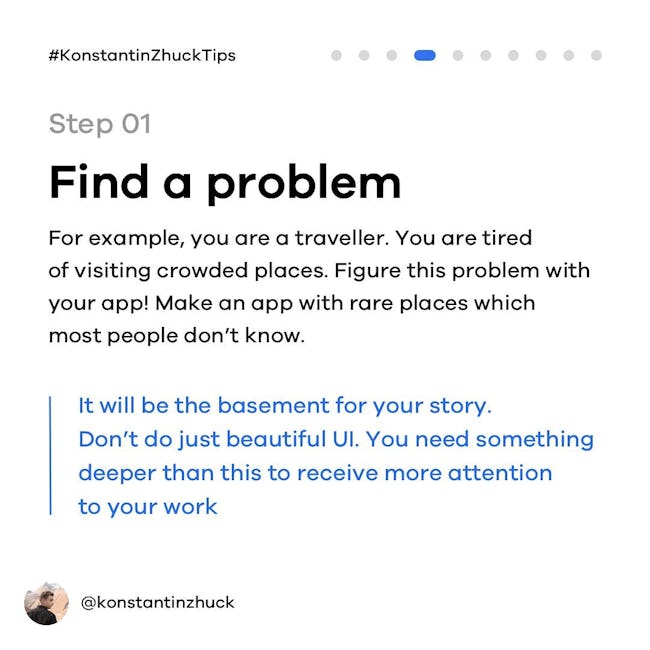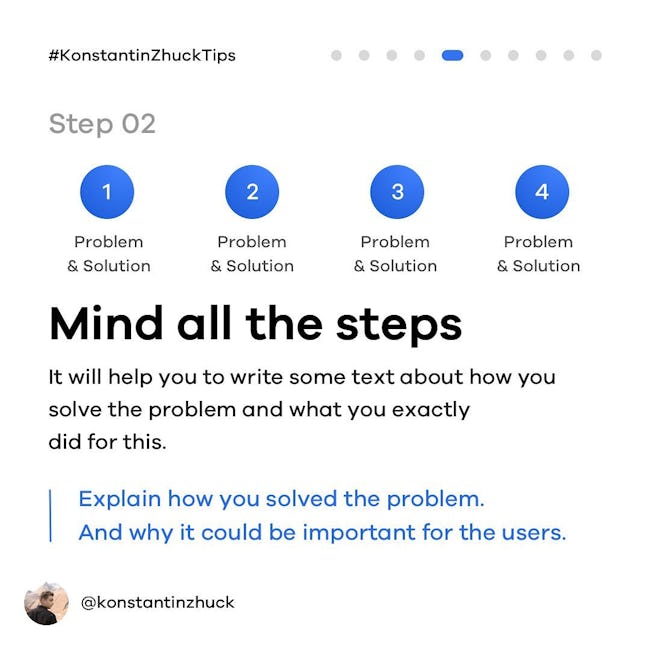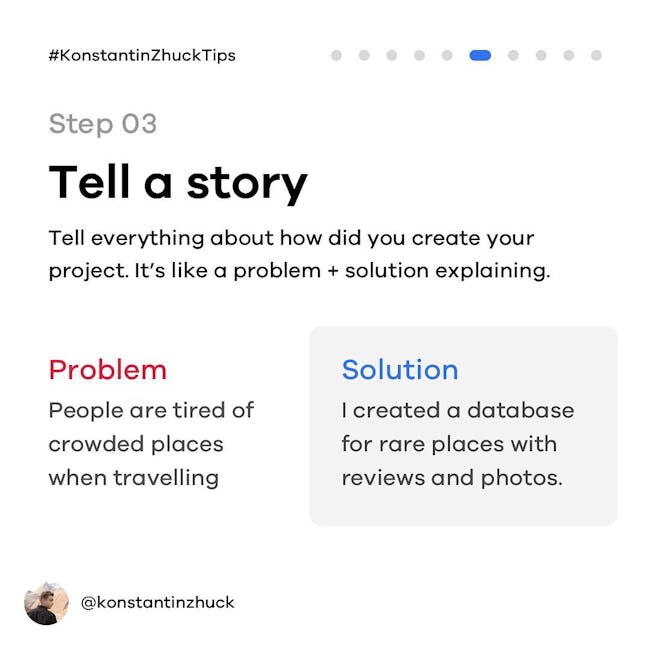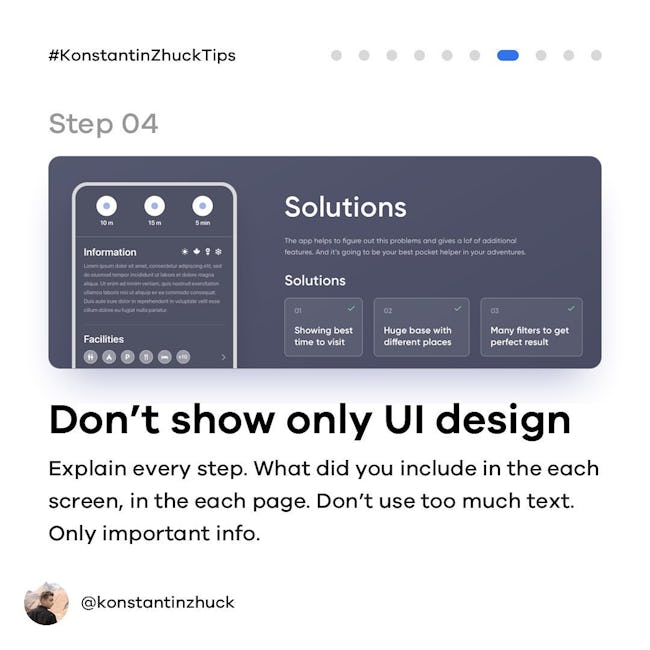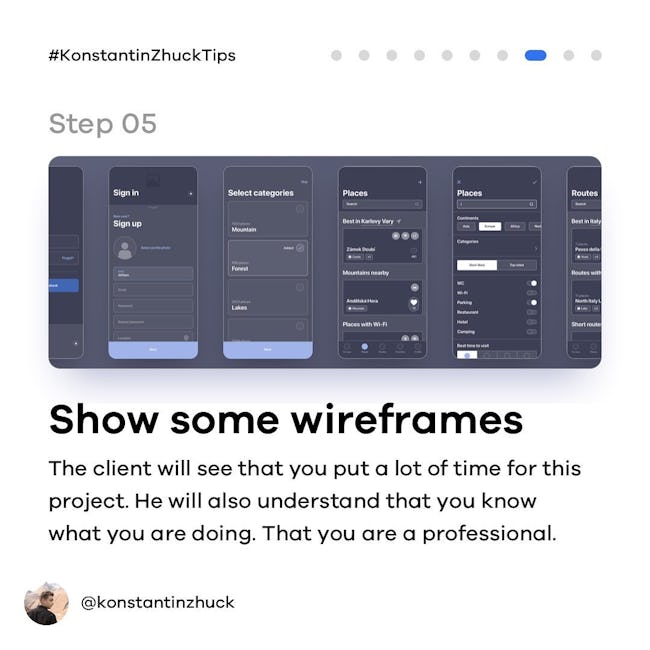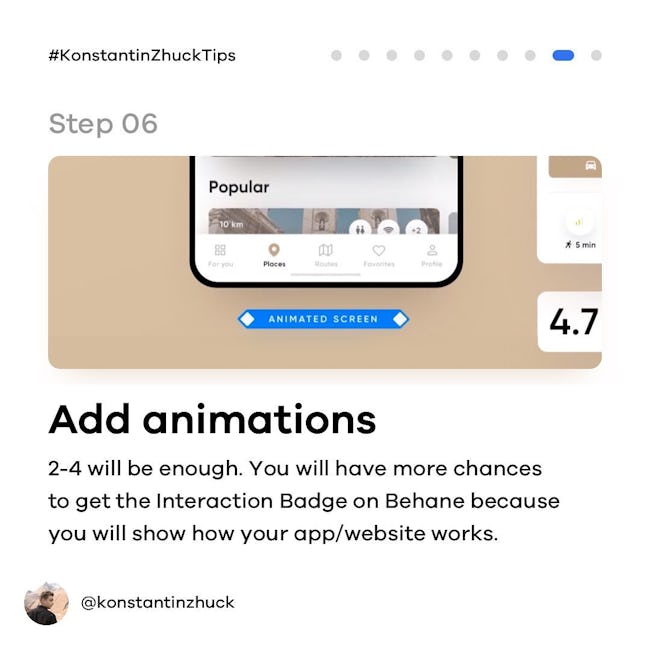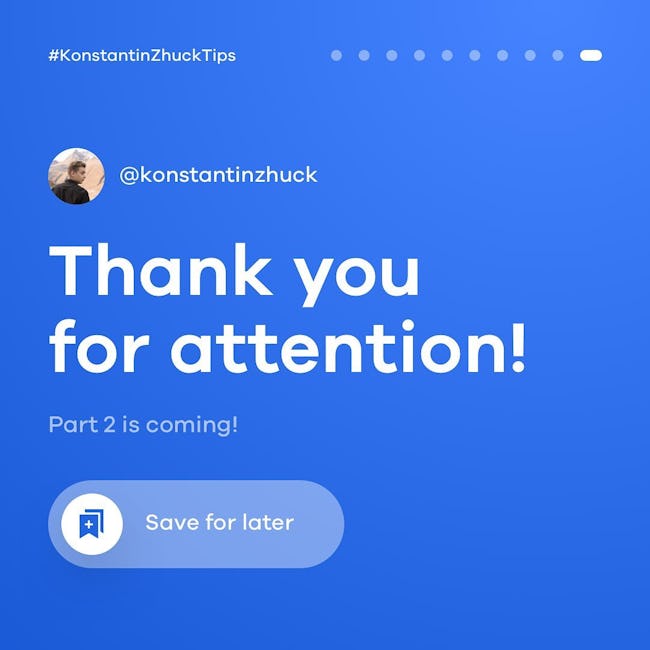 How to Create a Successful Behance Project Part 1/3
I have 5 awards on my last 2 projects.
I am in process with my new project. And
I decided to make some tips for you on how to make a successful Behance project.
Don't be afraid to make a fake project
If you want to have interesting projects, select your favourite sphere and make a project for it. It could be a travel app, food webstie or anything else. Clients will mostly contact you to do similar work for their business.
Step 01
Find a problem
For example, you are a traveller. You are tired of visiting crowded places. Figure this problem with your app! Make an app with rare places which most people don't know.
Step 02
Mind all the steps
It will help you to write some text about how you solve the problem and what you exactly did for this.
Step 03
Tell a story
Tell everything about how did you create your project. It's like a problem + solution explaining.
Step 04
Don't show only UI Explain every step. What did you in screen, in the each page. Don't use Only important info.
Step 05
Show some wireframes The client will see that you put a lot of time for this project. He will also understand that you know what you are doing. That you are a professional.
Step 06
Add animations 2-4 will be enough. You will have more chances to get the Interaction Badge on Behane because you will show how your app/website works.
More booklets by Konstantin Zhuck
More Design booklets
Your recently viewed booklets
See all booklets