Booklet
How to choose colors for your next project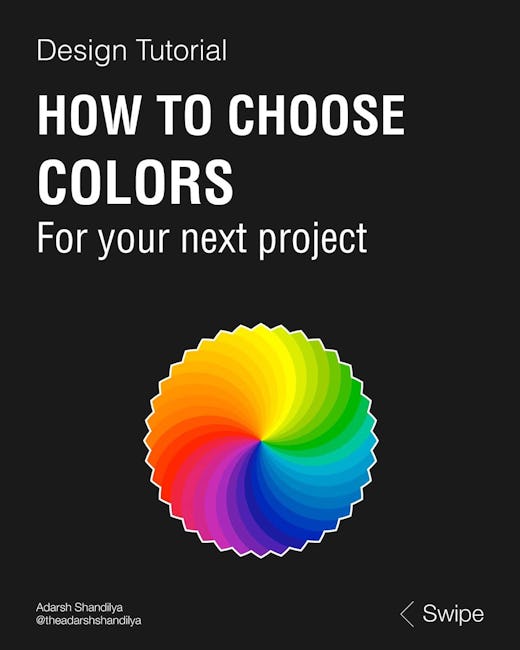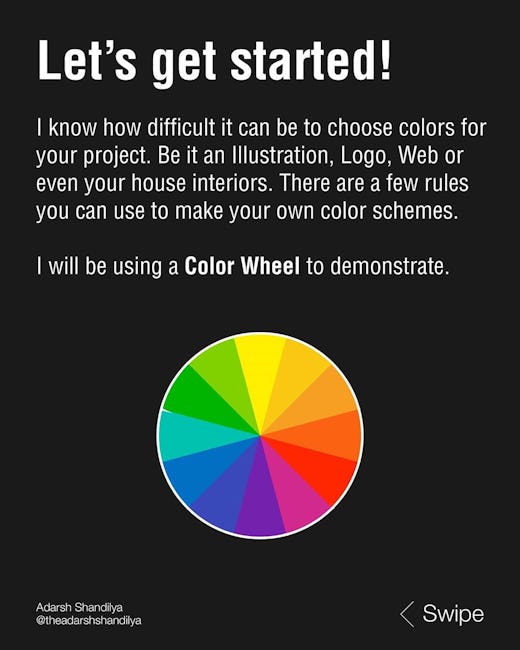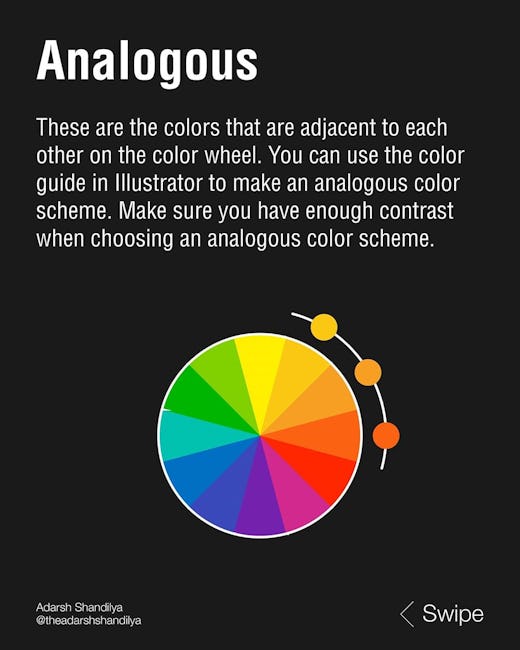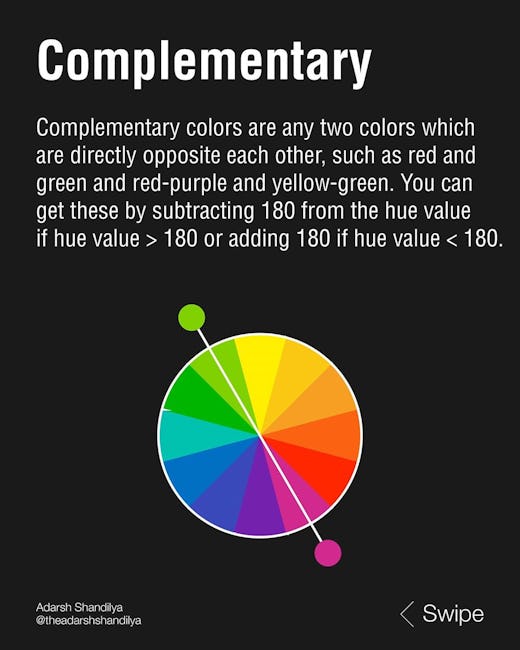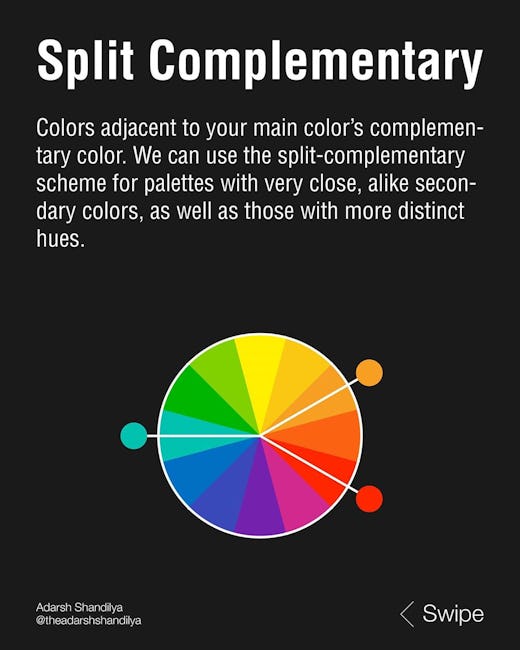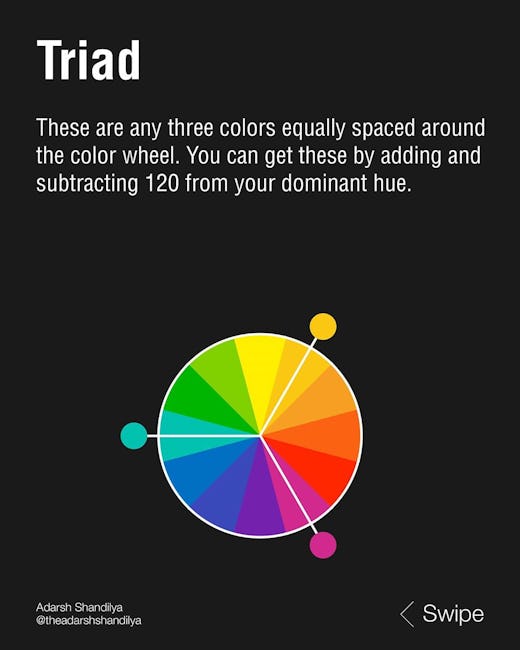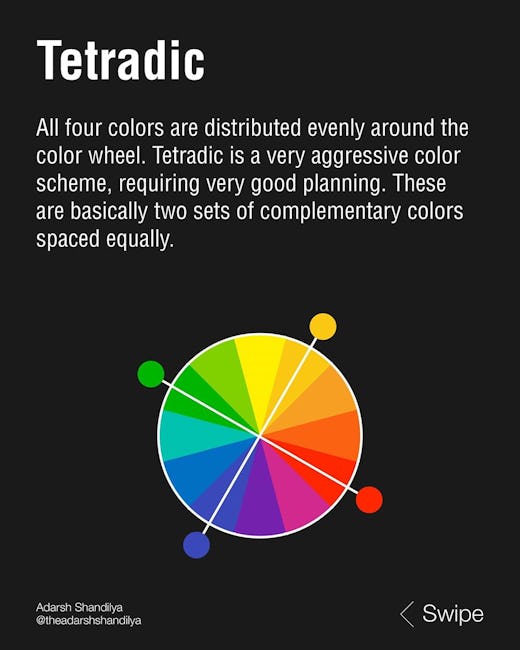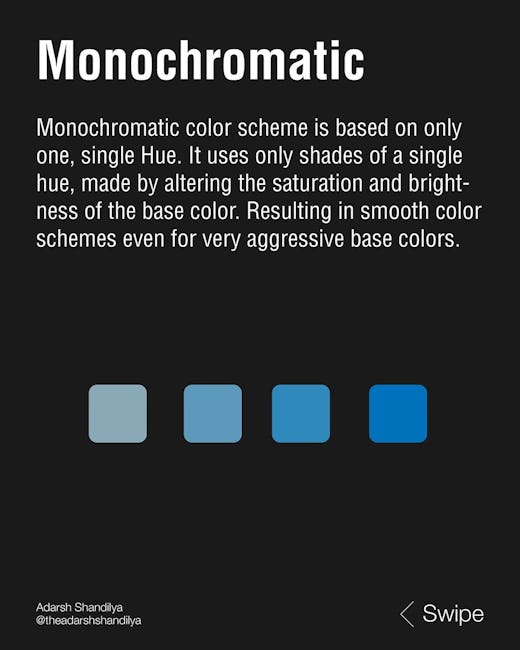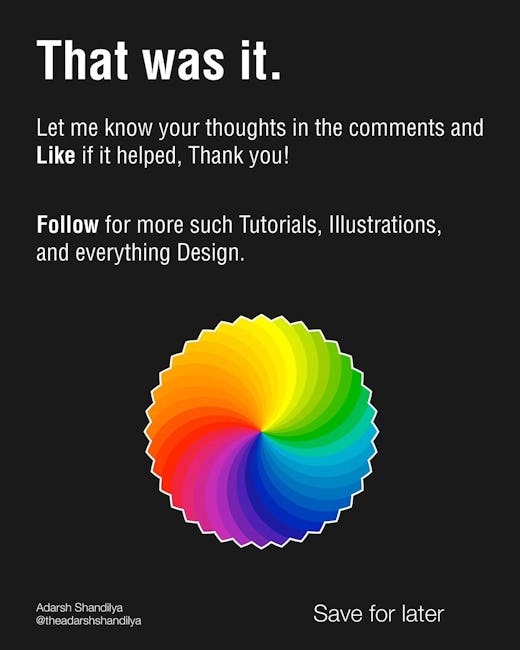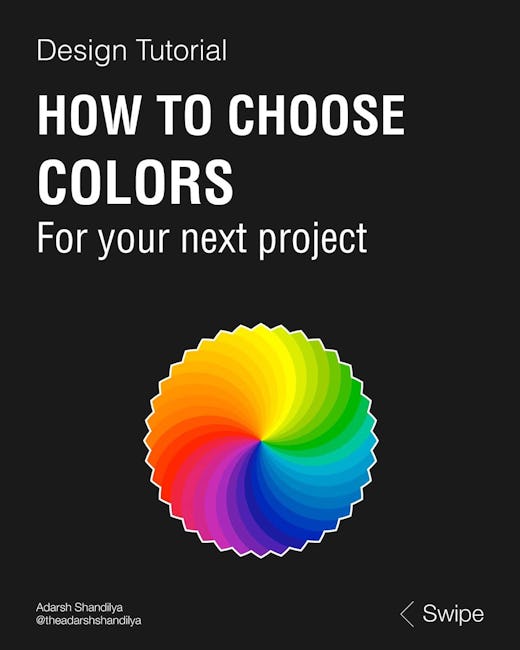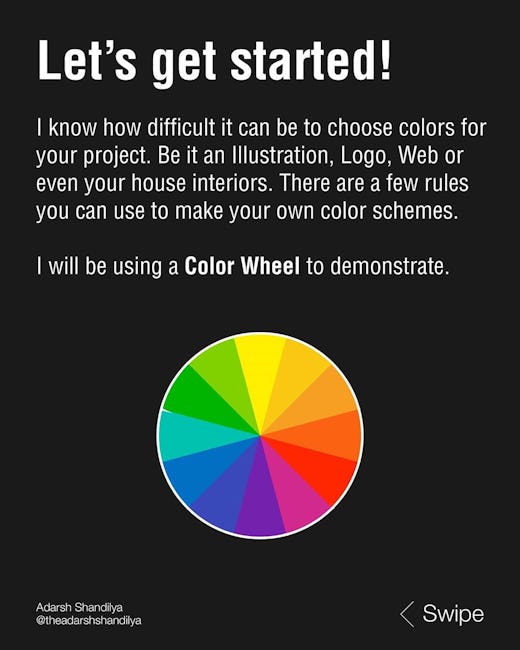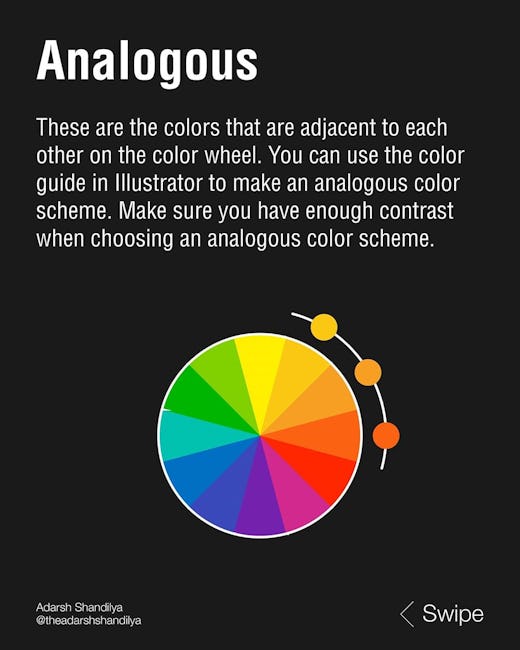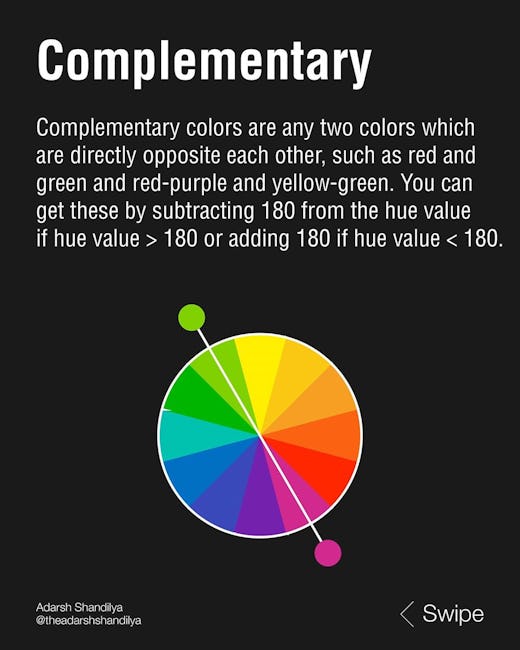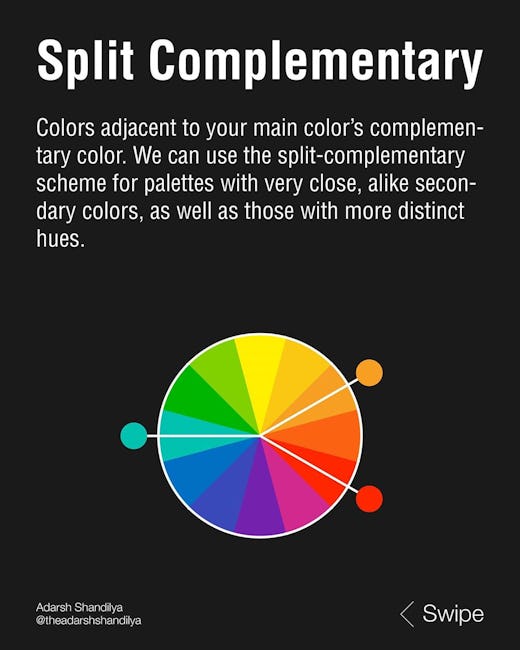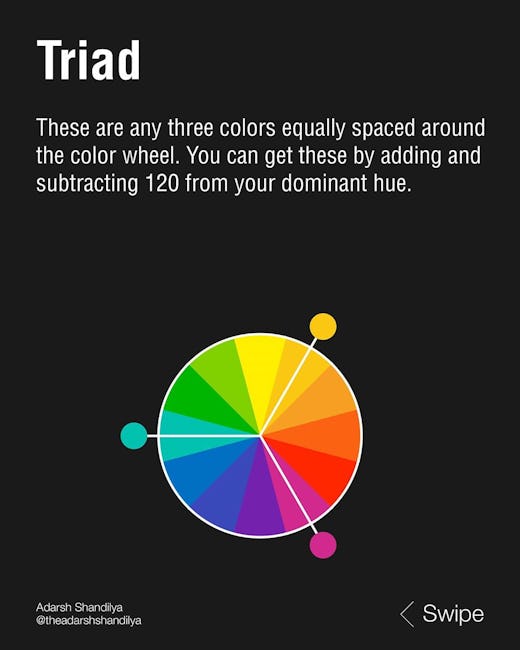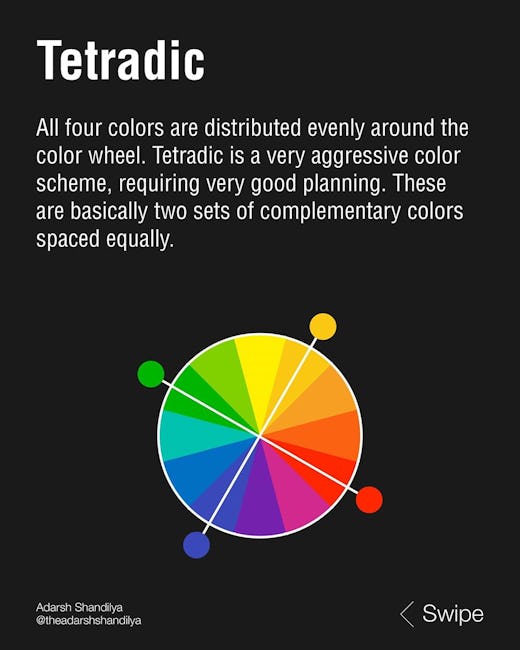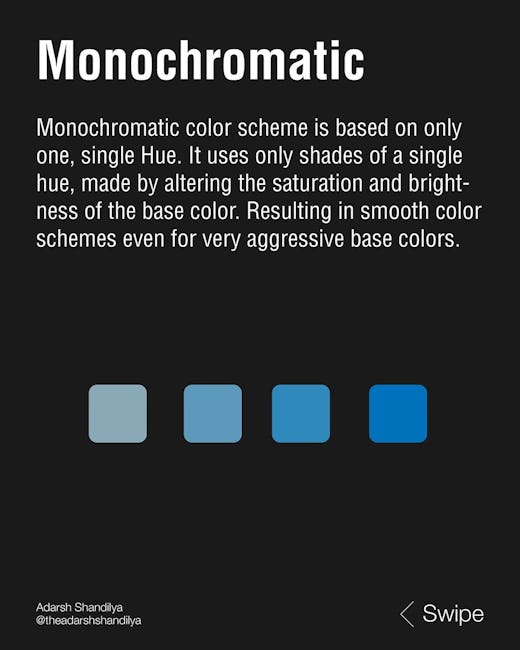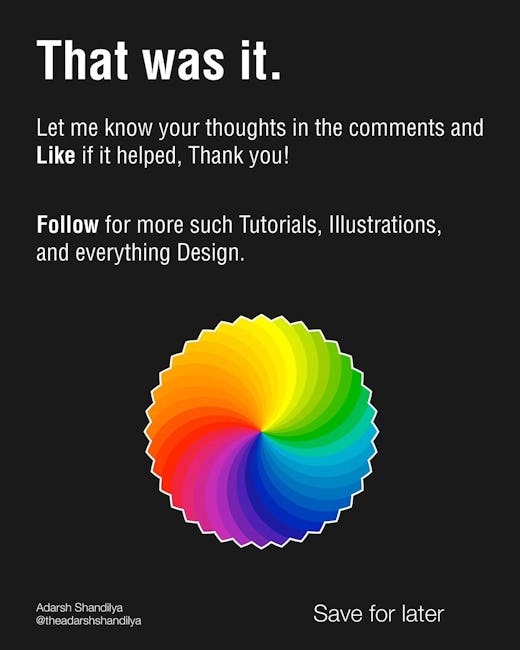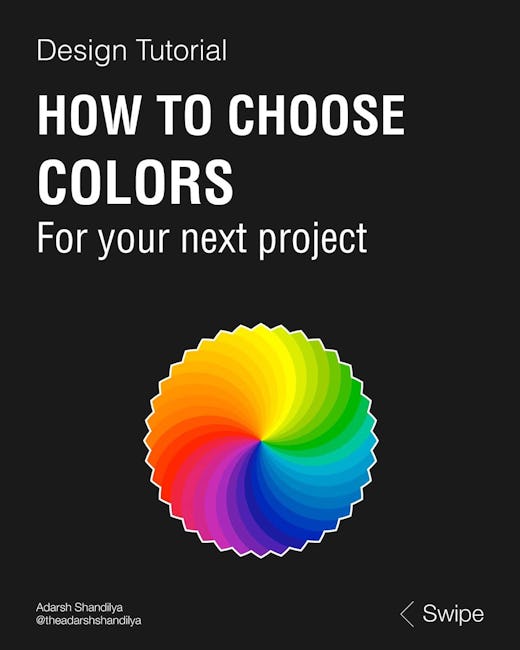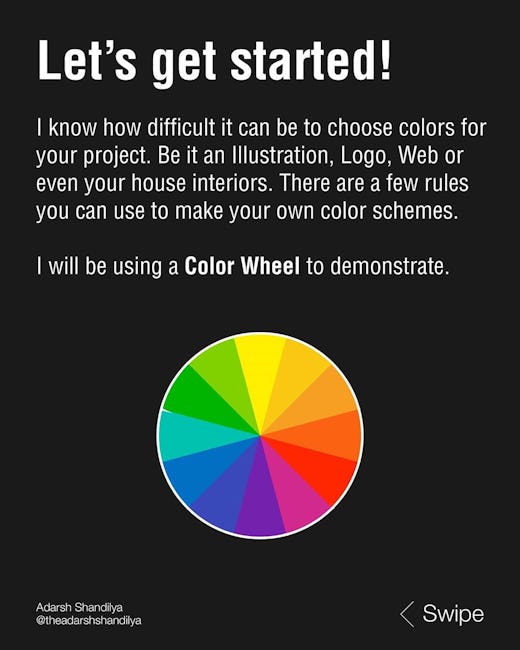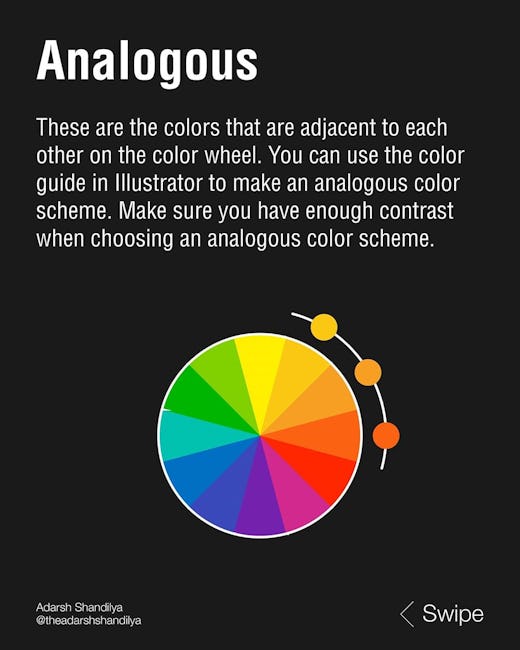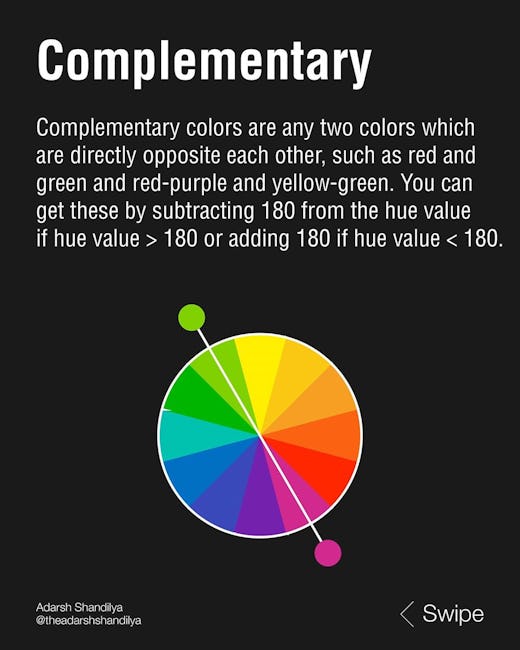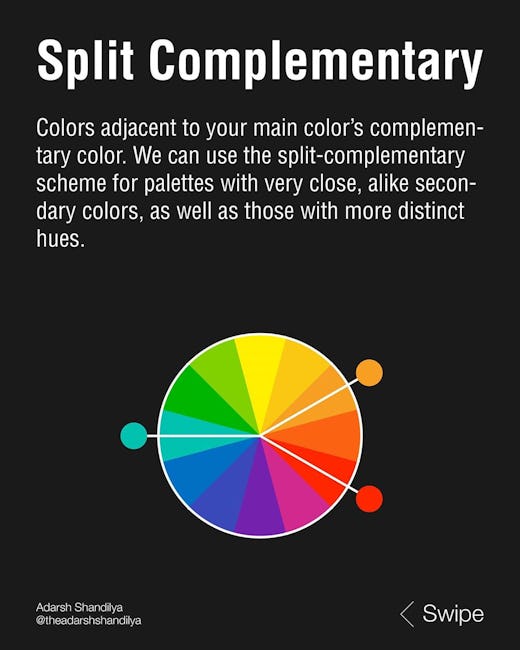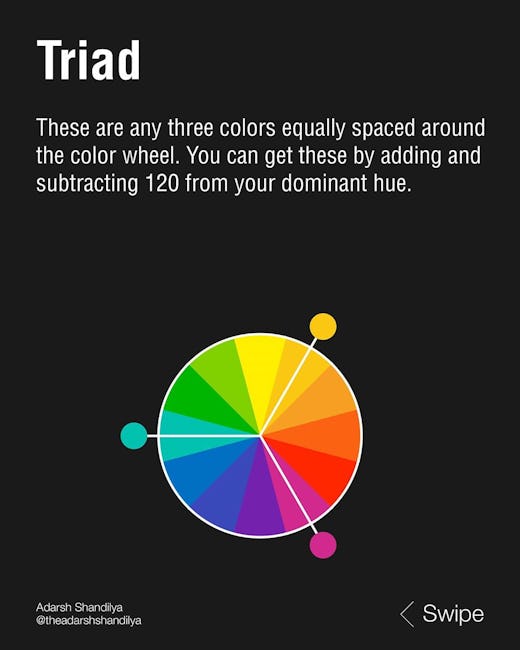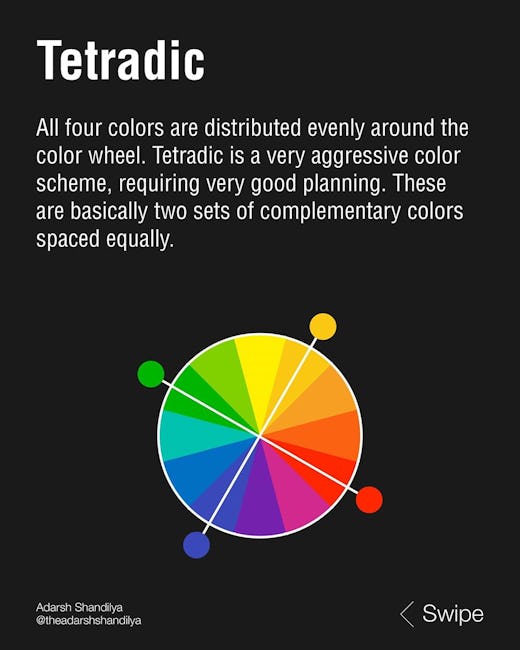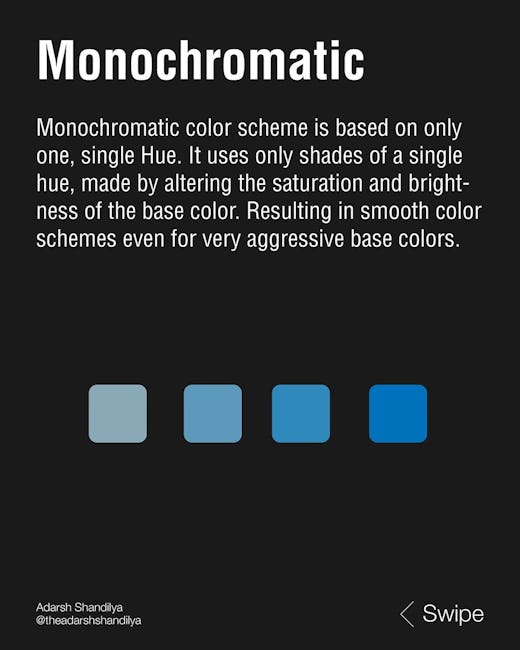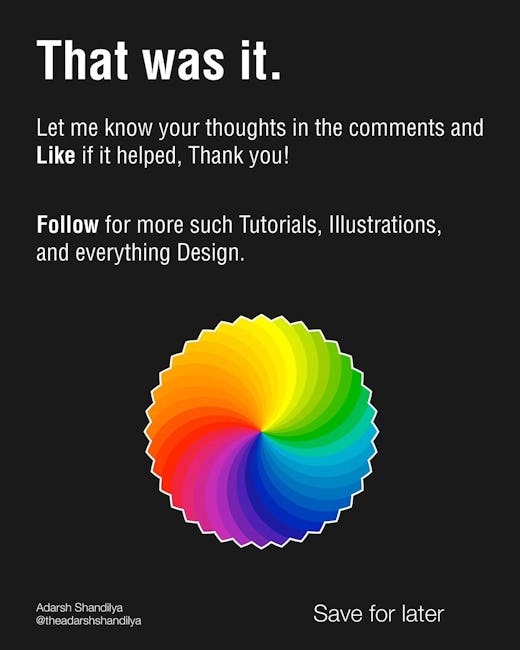 How to choose colors for your next project
Let's get started!
I know how difficult it can be to choose colors for your project. Be it an Illustration, Logo, Web or even your house interiors. There are a few rules you can use to make your own color schemes.
I will be using a Color Wheel to demonstrate.
Analogous
These are the colors that are adjacent to each other on the color wheel. You can use the color guide in Illustrator to make an analogous color scheme. Make sure you have enough contrast when choosing an analogous color scheme.
Complementary
Complementary colors are any two colors which are directly opposite each other, such as red and green and red-purple and yellow-green. You can get these by subtracting 180 from the hue value if hue value > 180 or adding 180 if hue value <180.
Split Complementary
Colors adjacent to your main color's complementary color. We can use the split-complementary scheme for palettes with very close, alike secondary colors, as well as those with more distinct hues.
Triad
These are any three colors equally spaced around the color wheel. You can get these by adding and subtracting 120 from your dominant hue.
Tetradic
All four colors are distributed evenly around the color wheel. Tetradic is a very aggressive color scheme, requiring very good planning. These are basically two sets of complementary colors spaced equally.
Monochromatic
Monochromatic color scheme is based on only one, single Hue. It uses only shades of a single hue, made by altering the saturation and brightness of the base color. Resulting in smooth color schemes even for very aggressive base colors.
That was it.
Let me know your thoughts in the comments and Like if it helped, Thank you!
Follow for more such Tutorials, Illustrations, and everything Design.
More booklets by Adarsh Shandilya
More Design booklets
Your recently viewed booklets
See all booklets