Booklet
How to become a UI / UX designer - Initial Steps.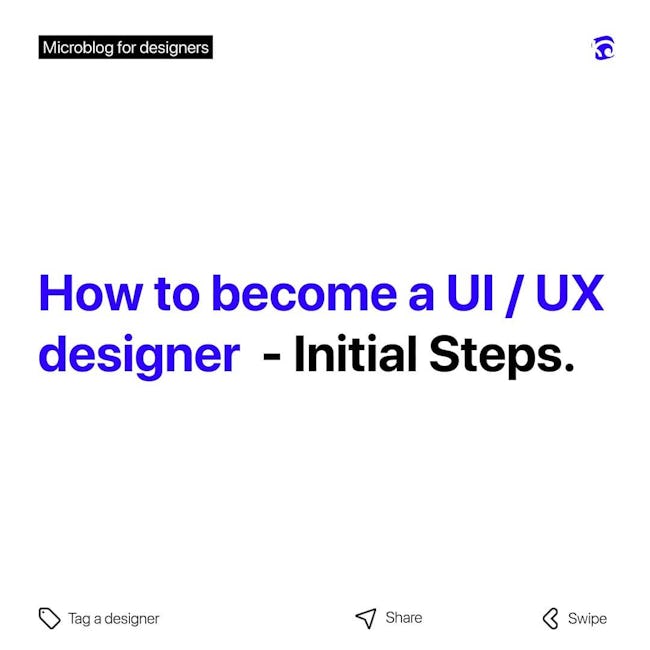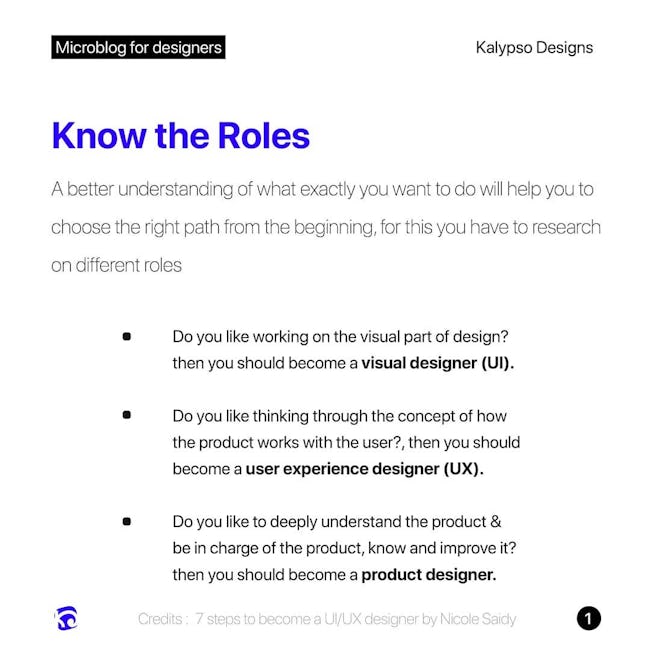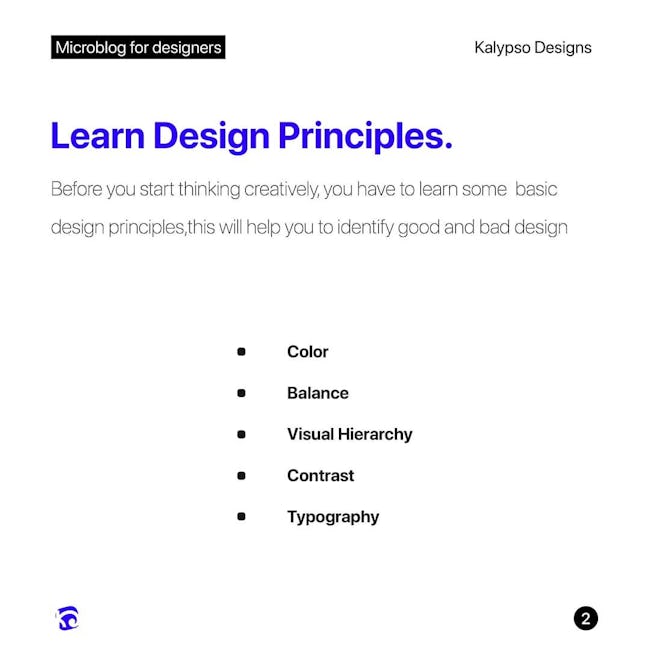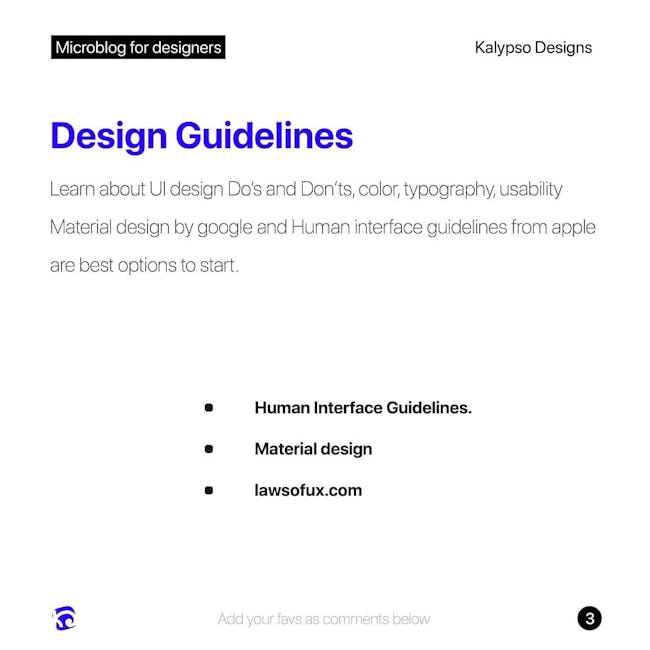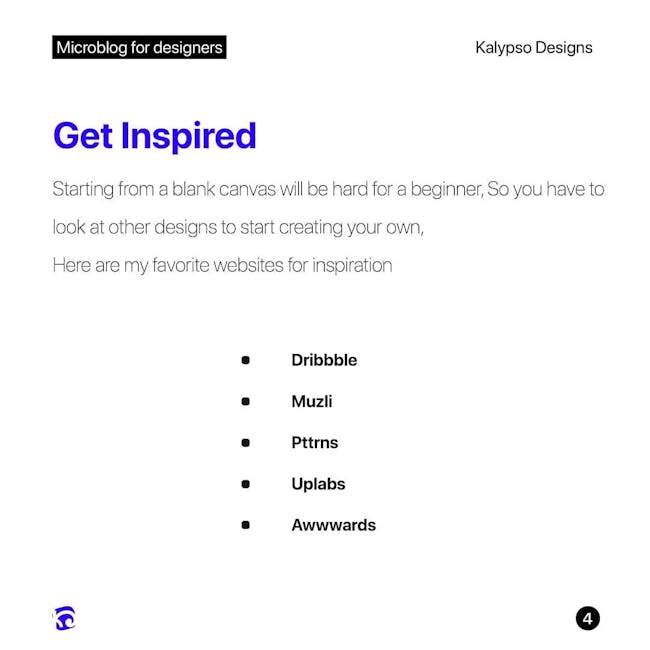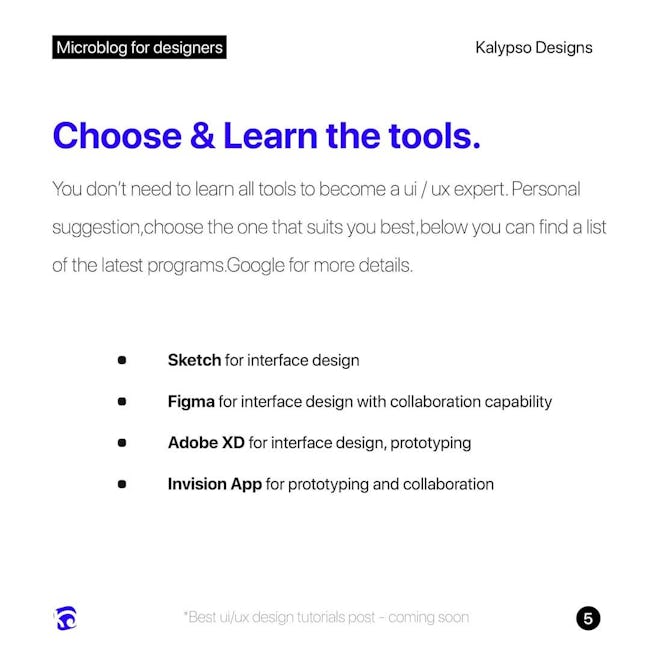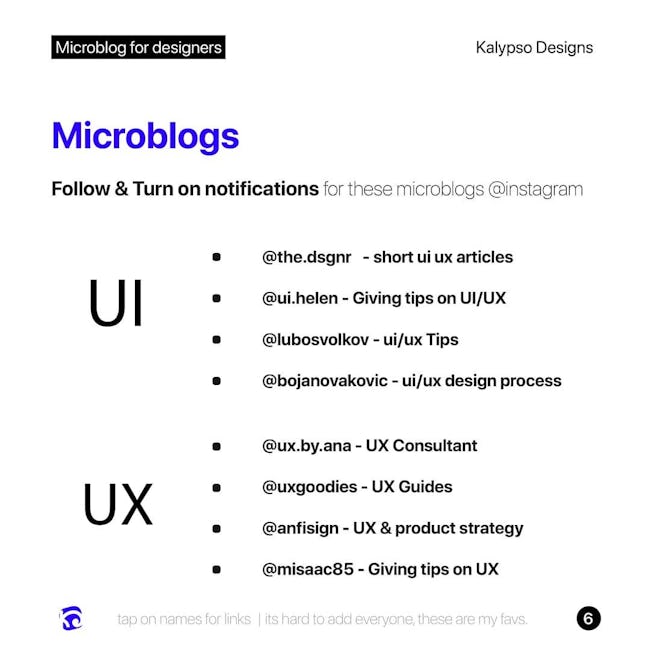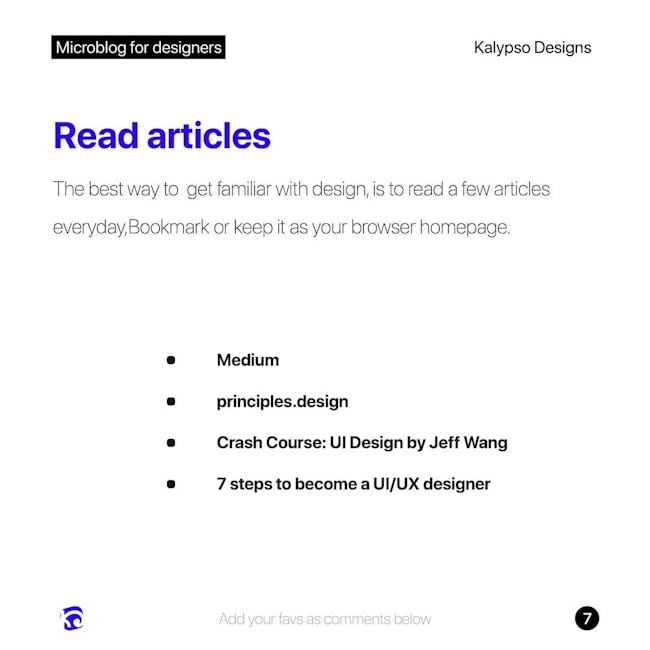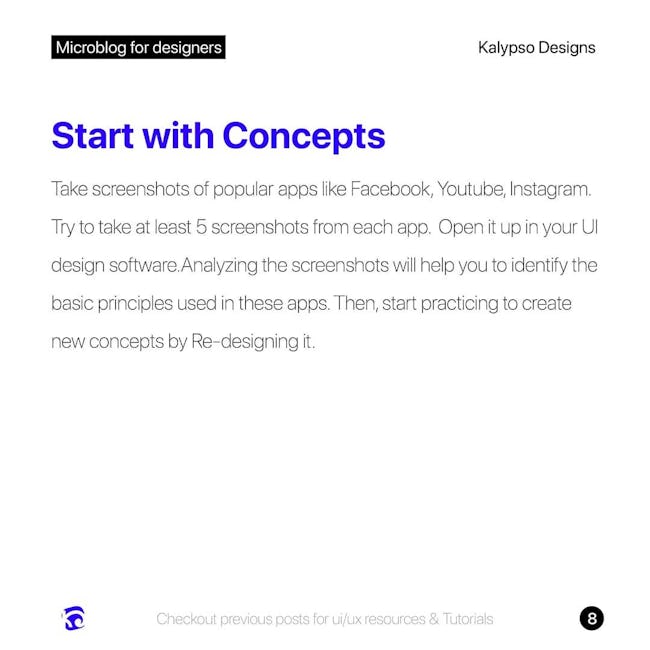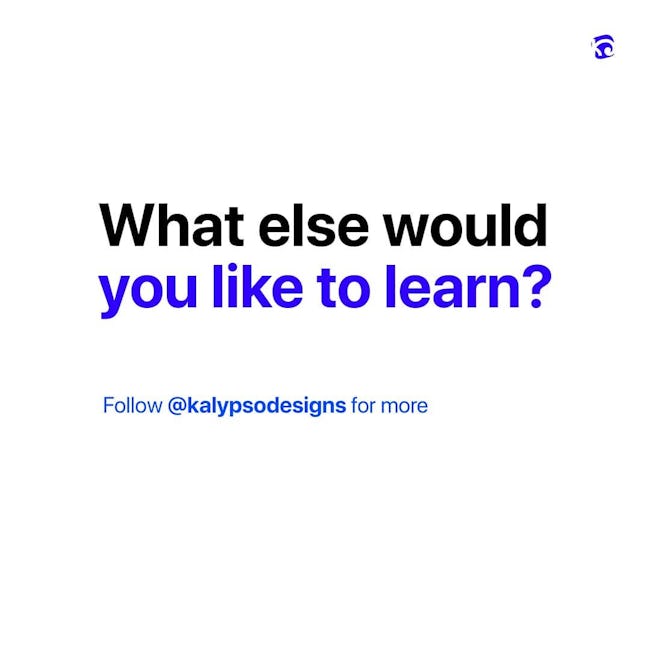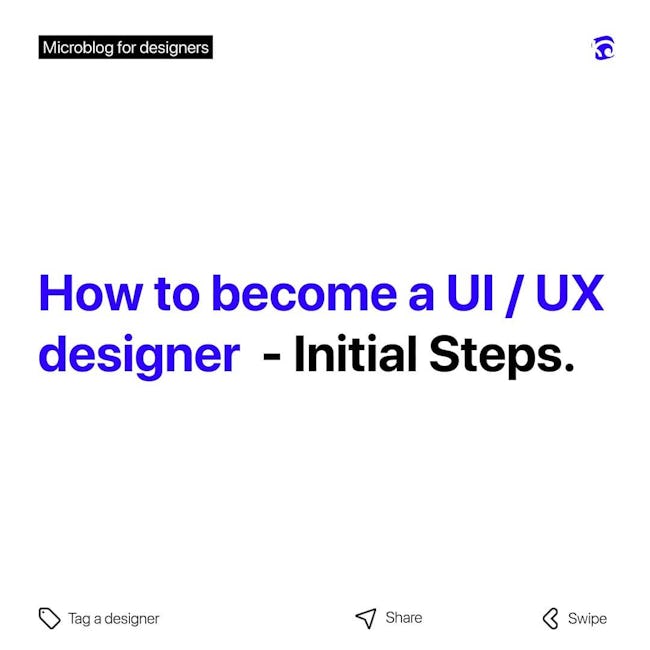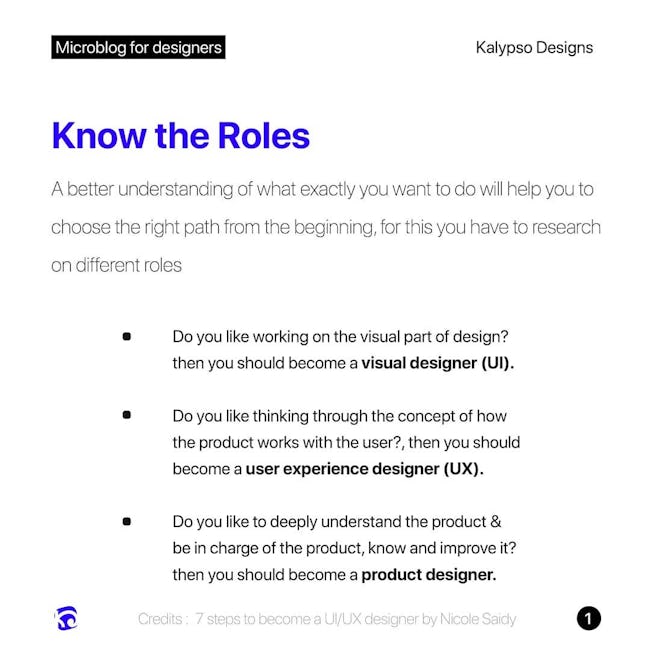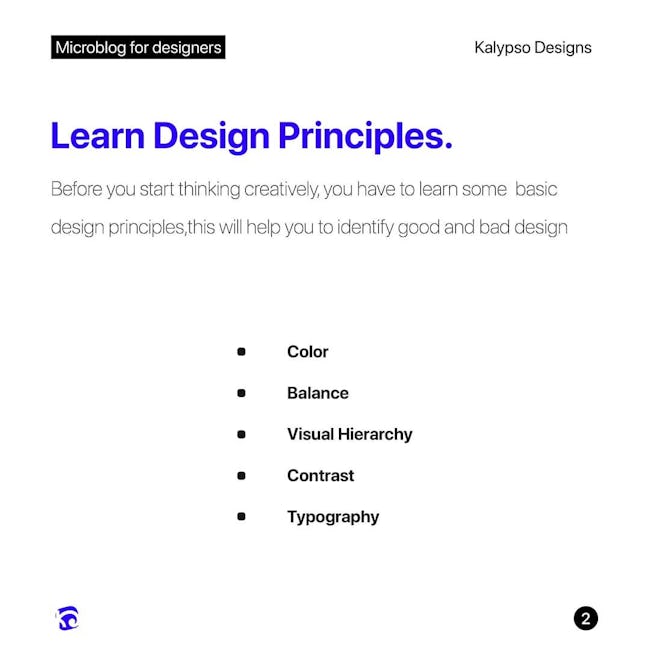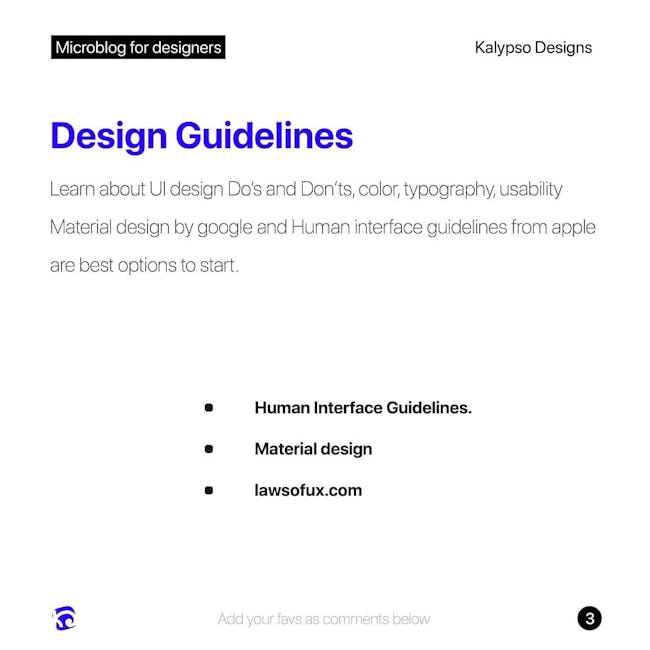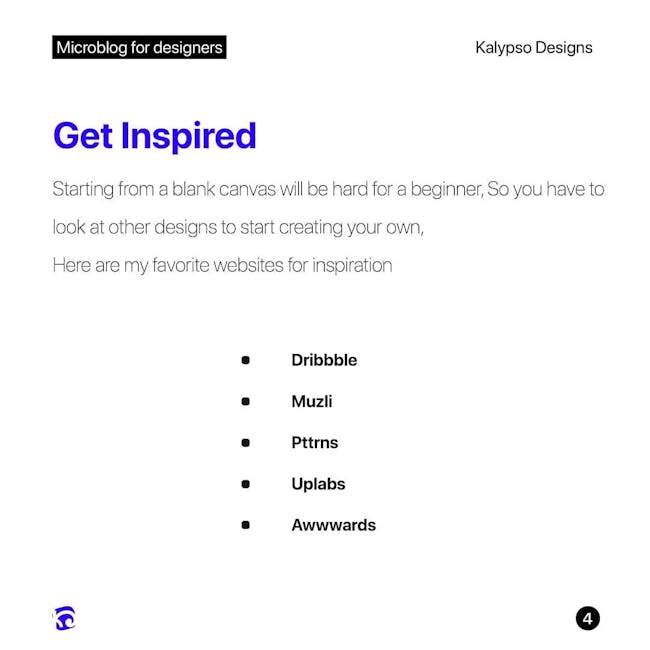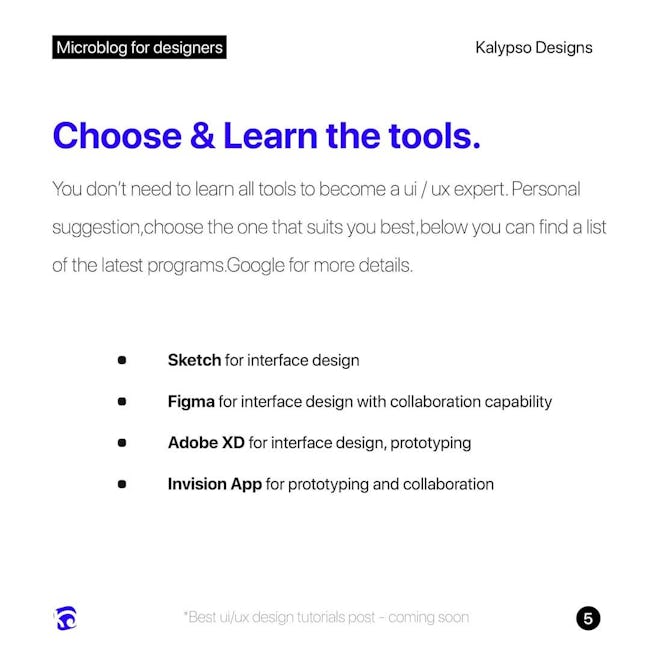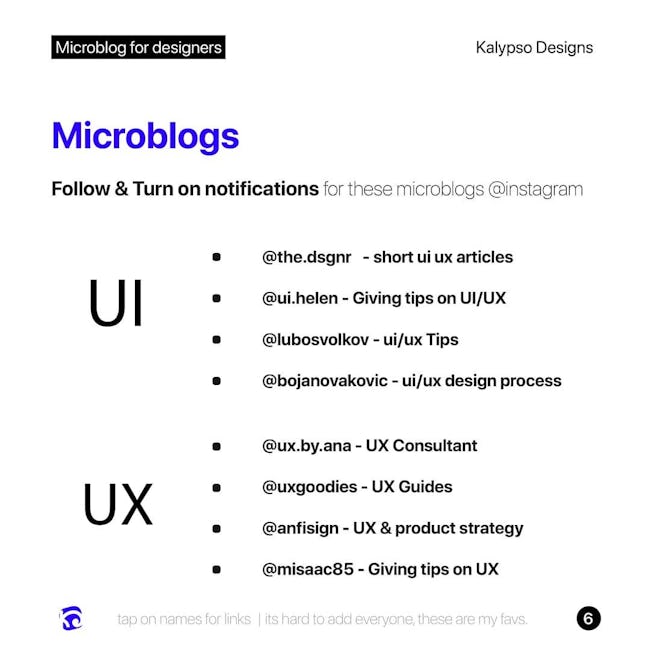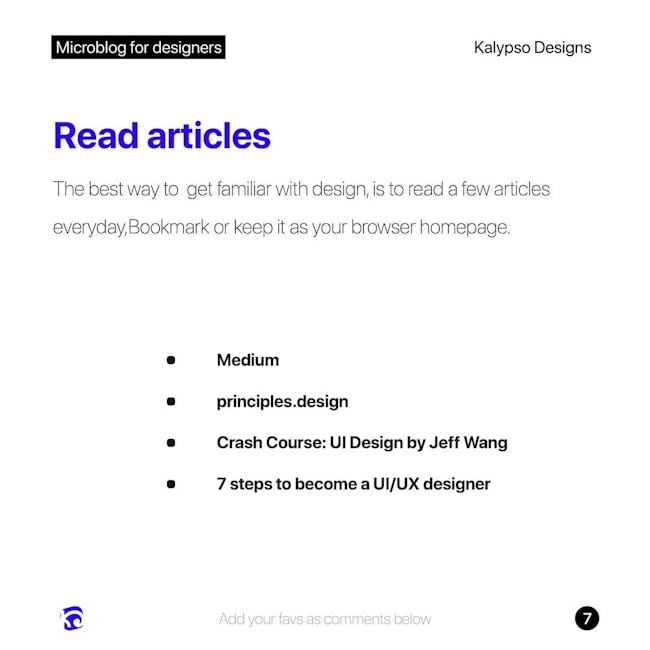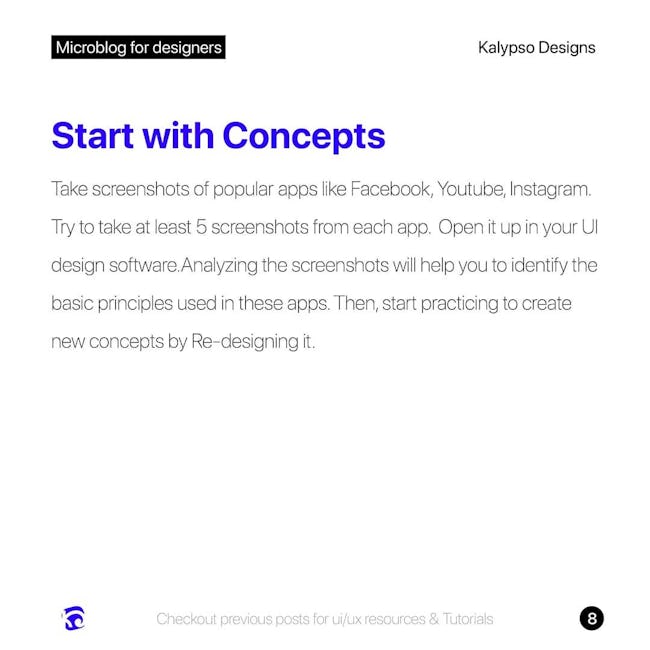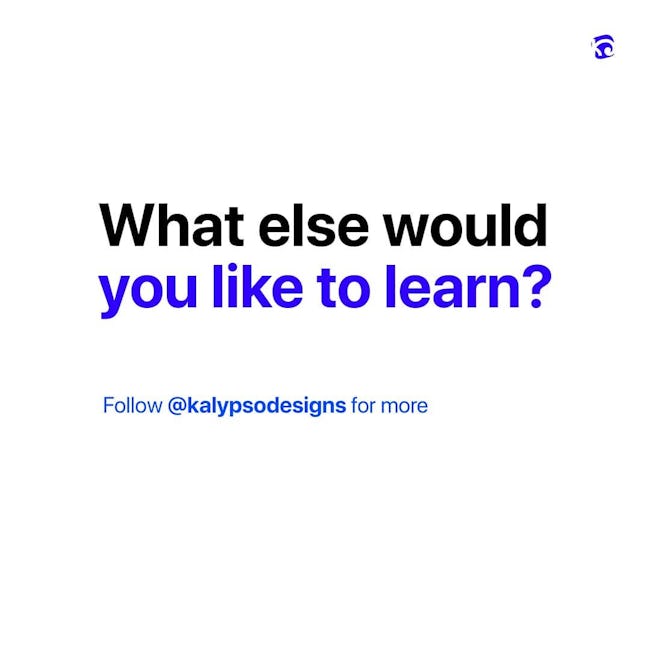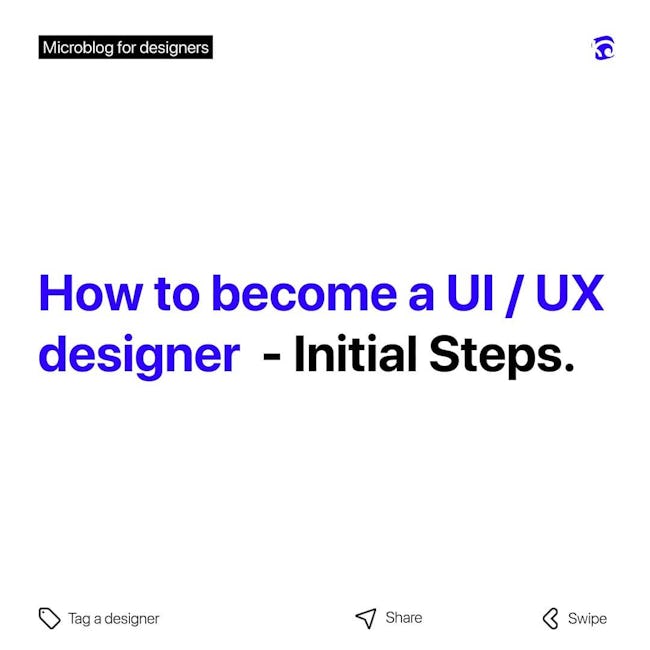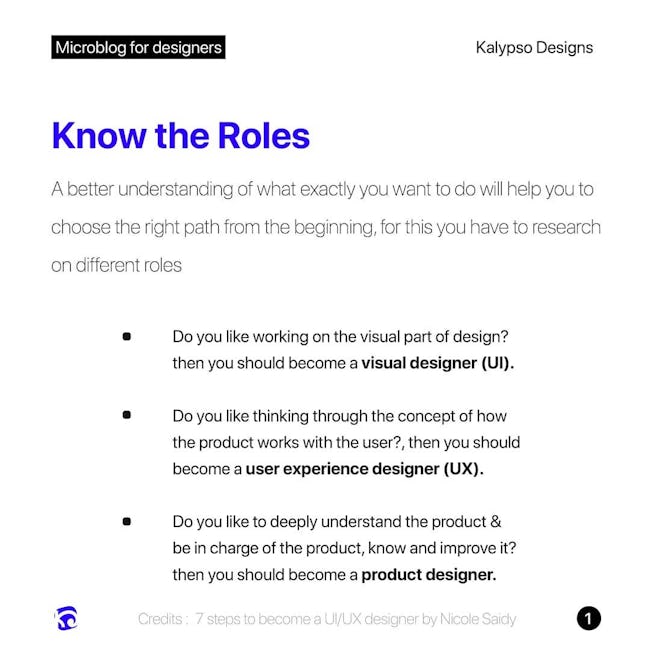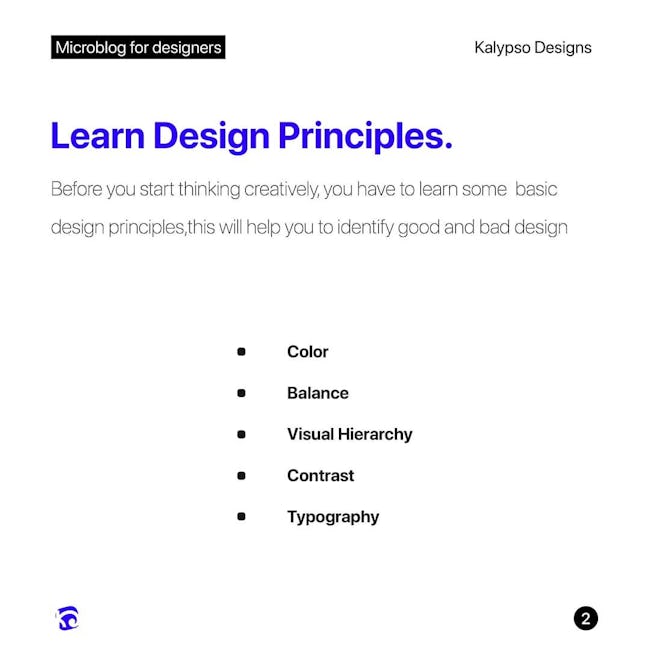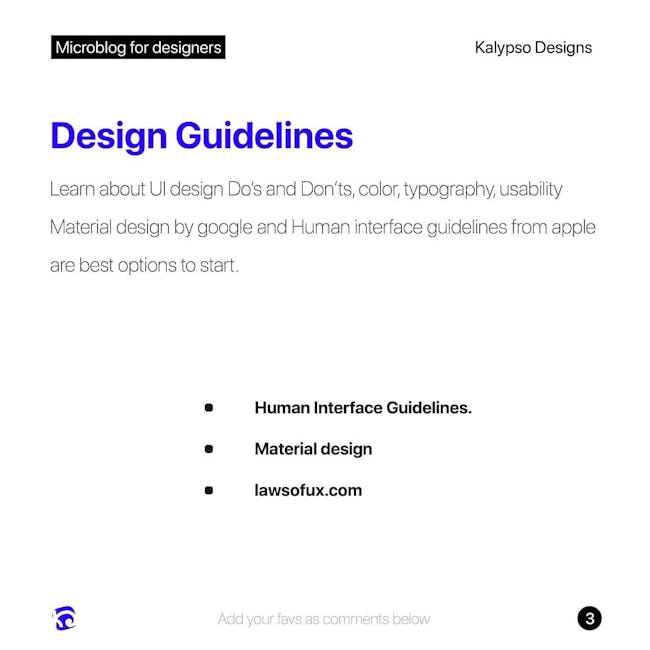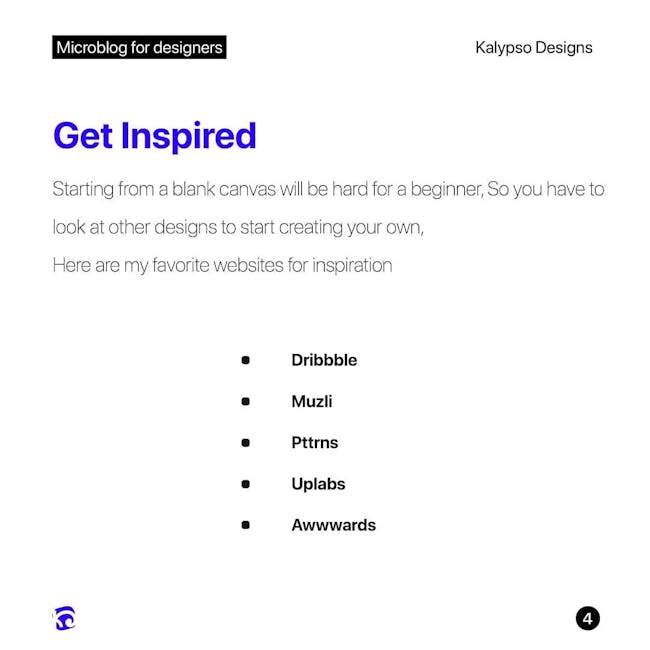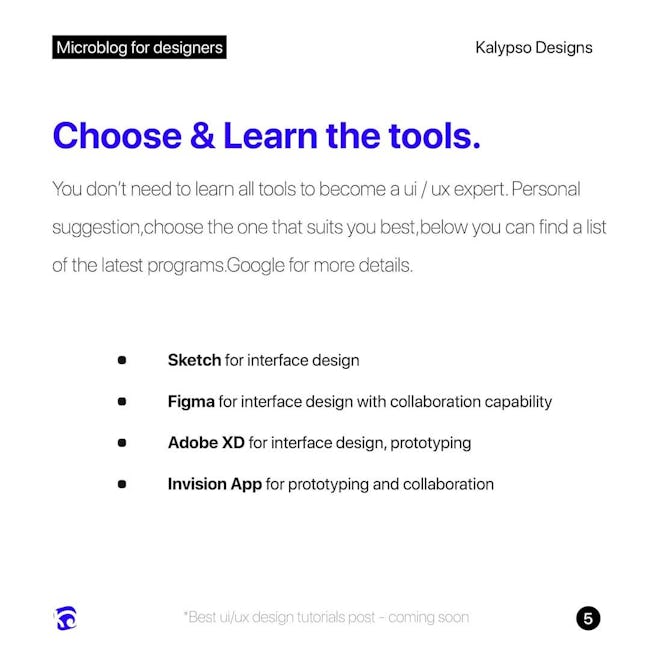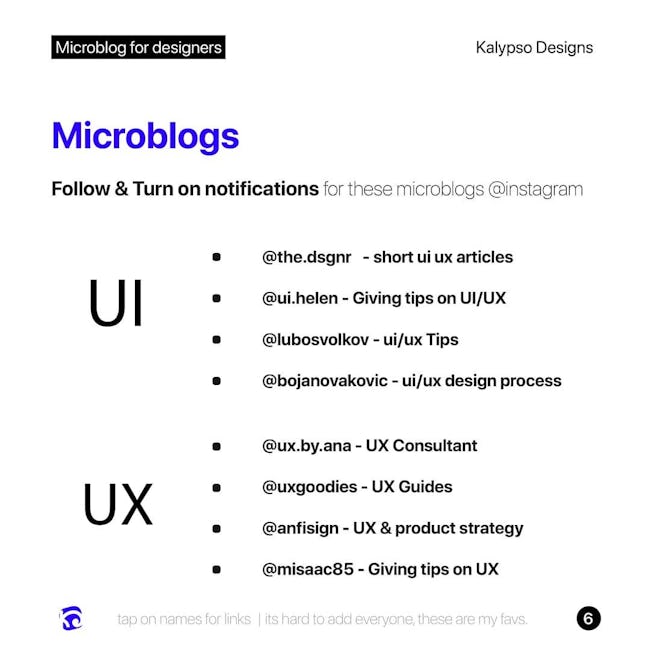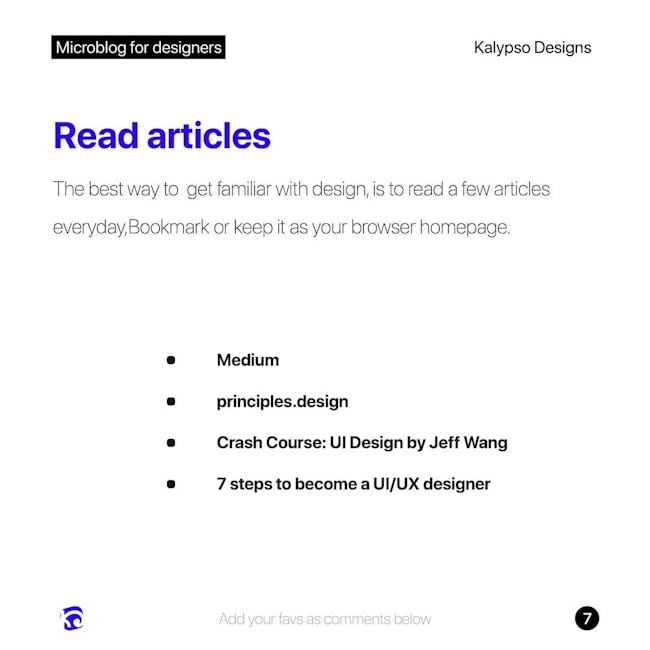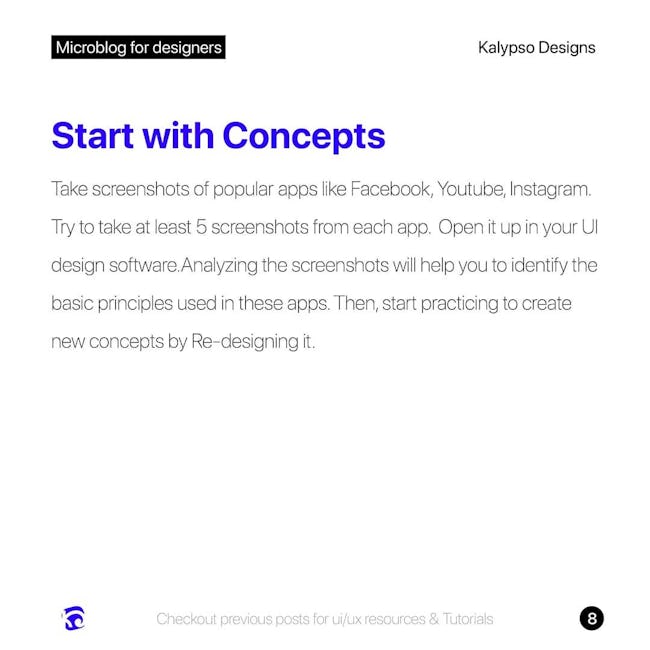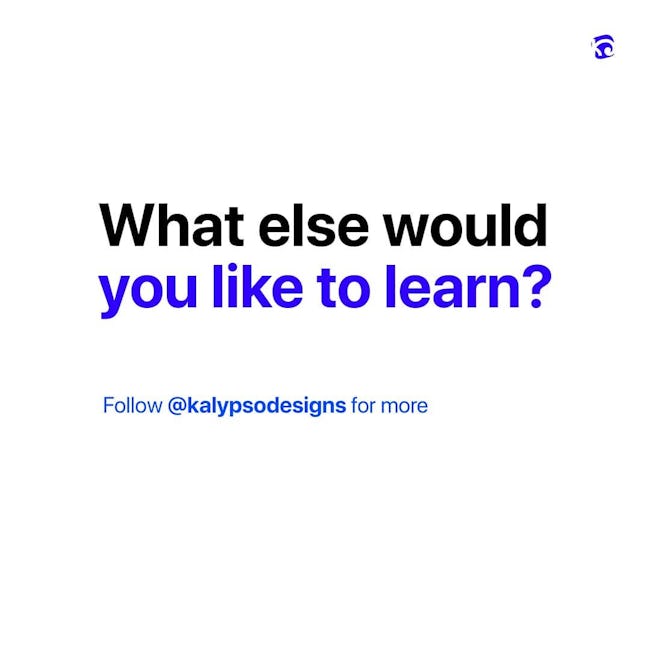 How to become a UI / UX designer - Initial Steps.
Know the Roles
A better understanding of what exactly you want to do will help you to choose the right path from the beginning/ for this you have to research on different roles
Learn Design Principles.
Before you start thinking creatively, you have to learn some basic design principles,this will help you to identify good and bad design
Design Guidelines
Learn about UI design DOS and Don'ts, colon typography, usability Material design by google and Human interface guidelines from apple are best options to start.
Get Inspired
Starting from a blank canvas will be hard for a beginner, So you have to look at other designs to start creating your ownj Here are my favorite websites for inspiration
Choose & Learn the tools.
You don't need to learn all tools to become a ui / ux expert. Personal suggestion,choose the one that suits you besti below you can find a list of the latest programs.GoogIe for more details.
Microblogs
Follow & Turn on notifications for these microblogs @instagram
Read articles
The best way to get familiar with design is to read a few articles everyday Bookmark or keep it as your browser homepage.
Start with Concepts
Take screenshots of popular apps like Facebook/ Youtube, Instagram. Try to take at least 5 screenshots from each app. Open it up in your UI design software.Analyzing the screenshots will help you to identify the basic principles used in these apps. Then, start practicing to create new concepts by Re-designing it.
More booklets by kalypso
More Design booklets
Your recently viewed booklets
See all booklets