Booklet
How to become a billionaire - Wework Adam neumann edition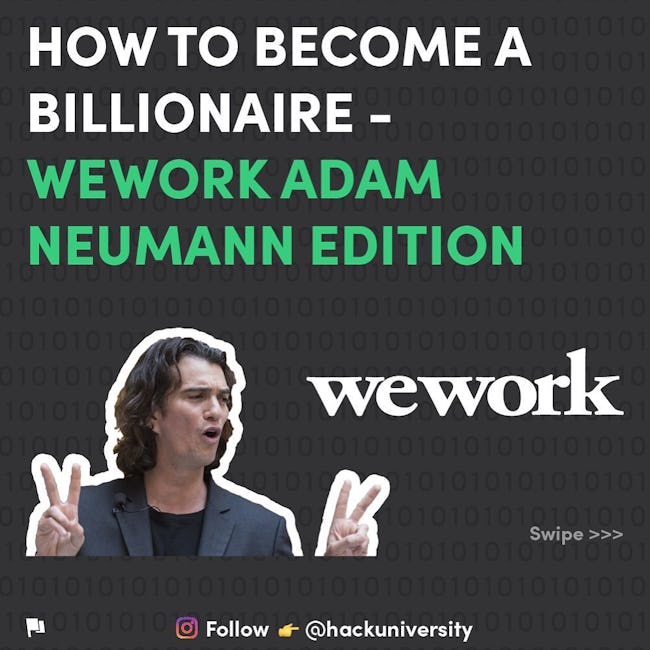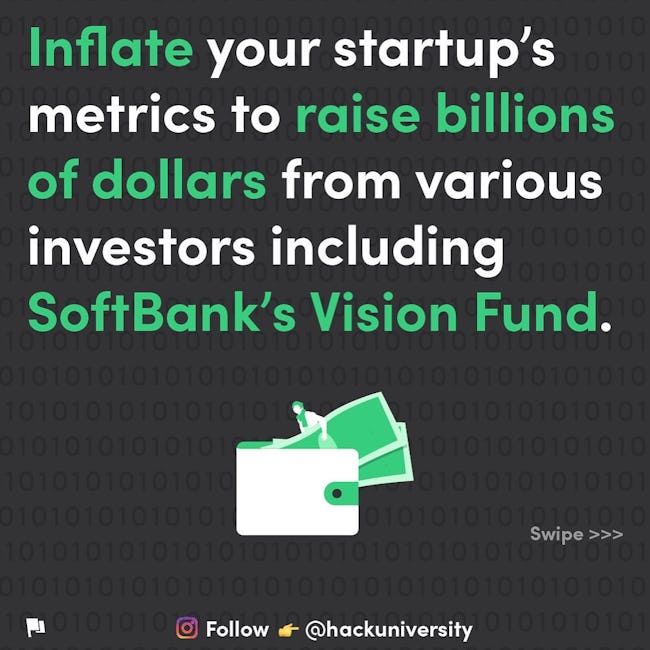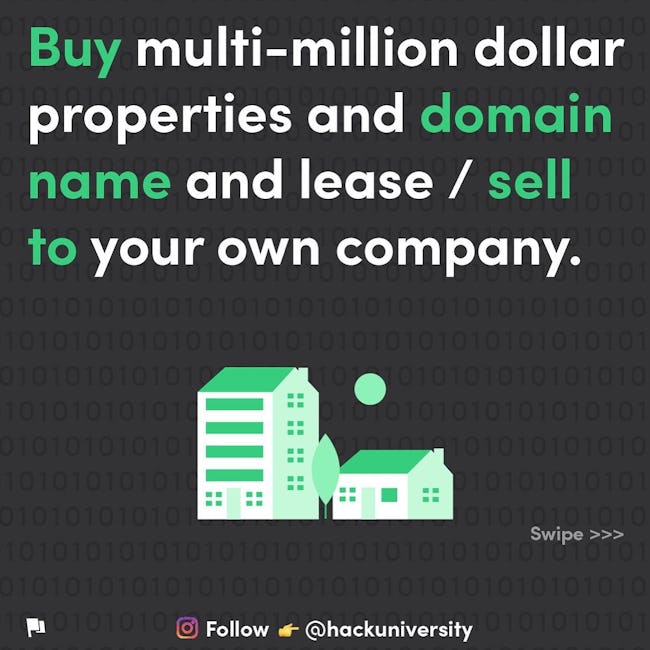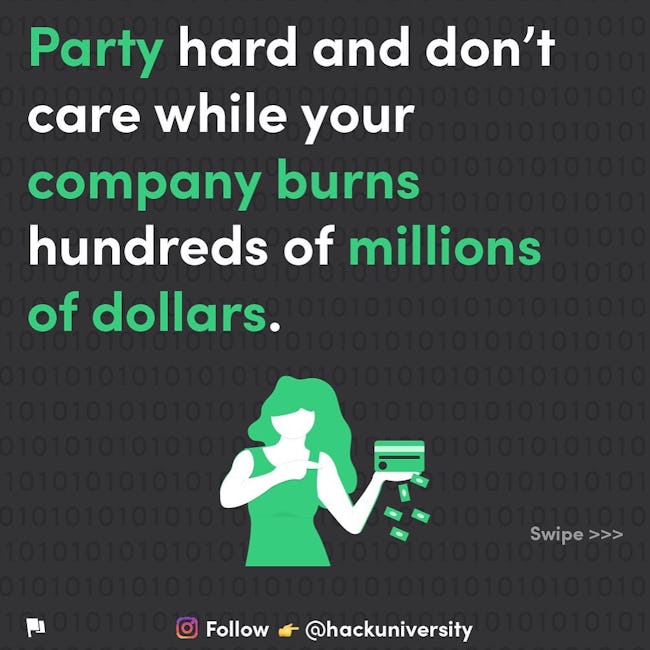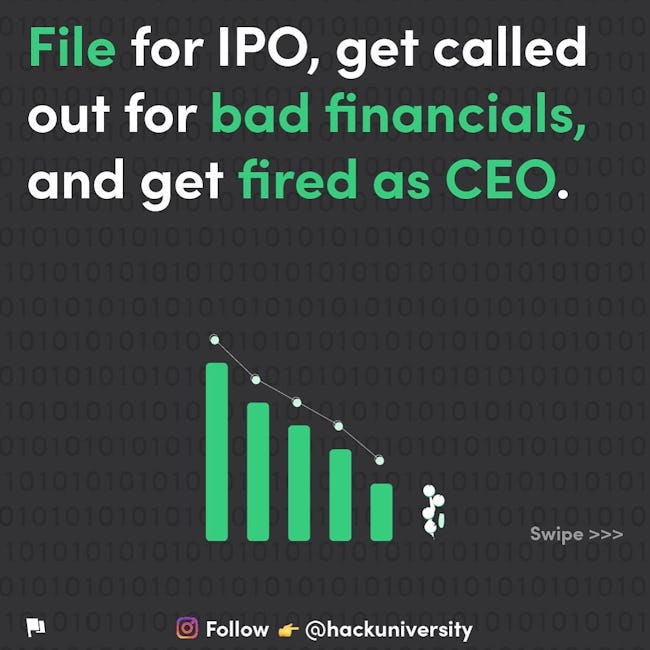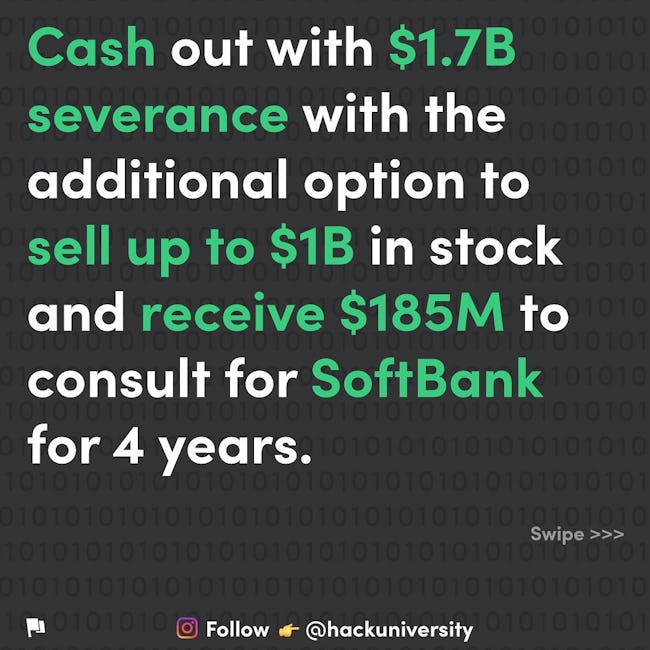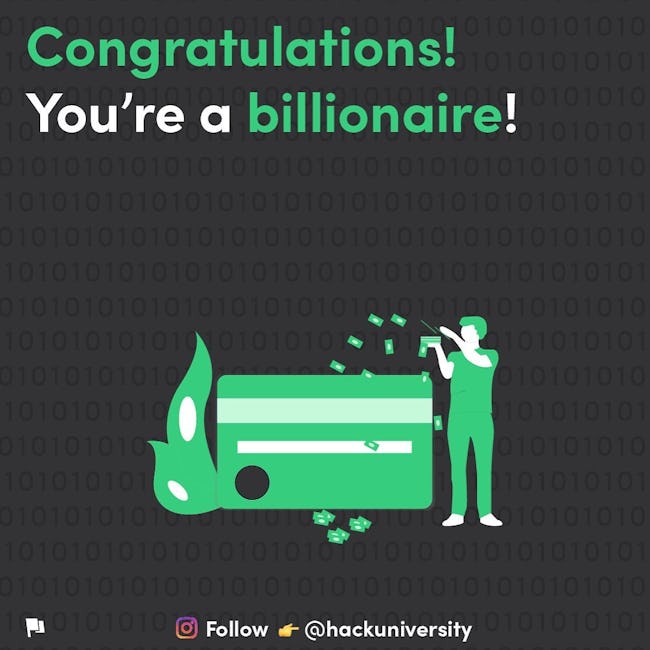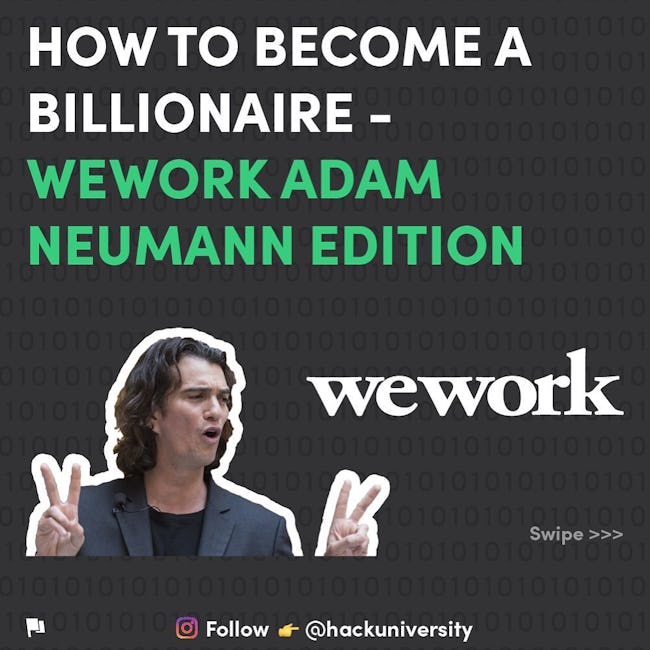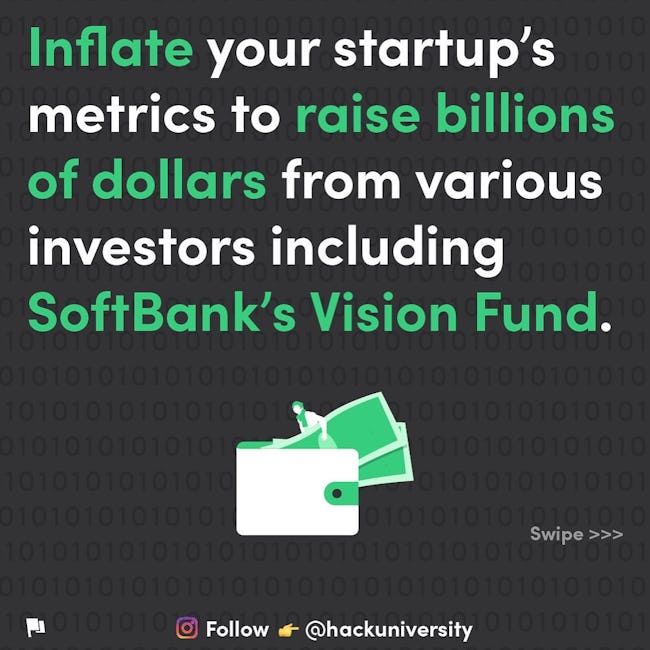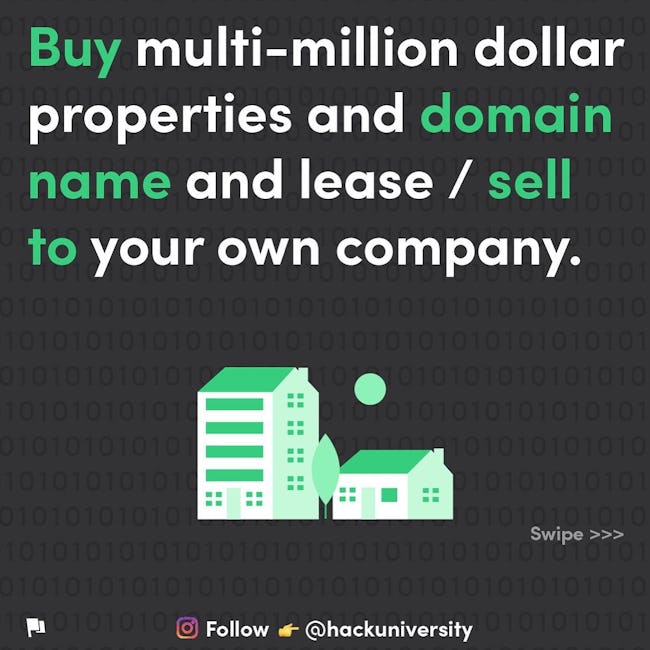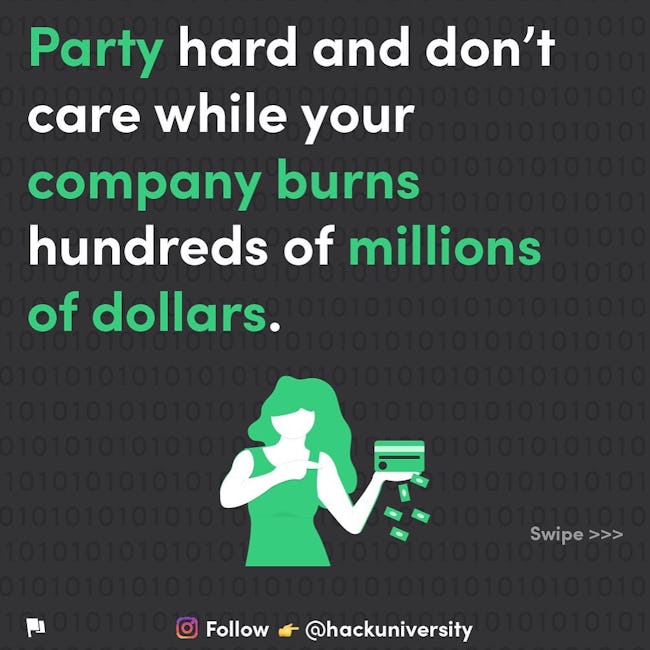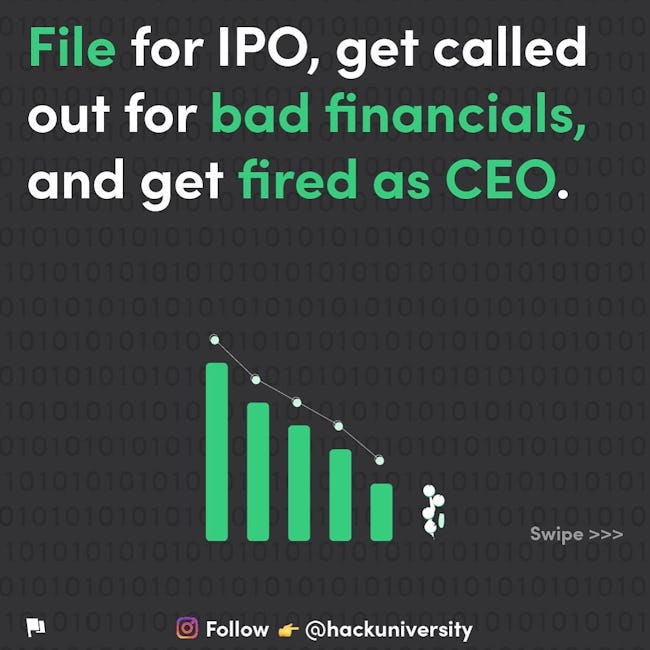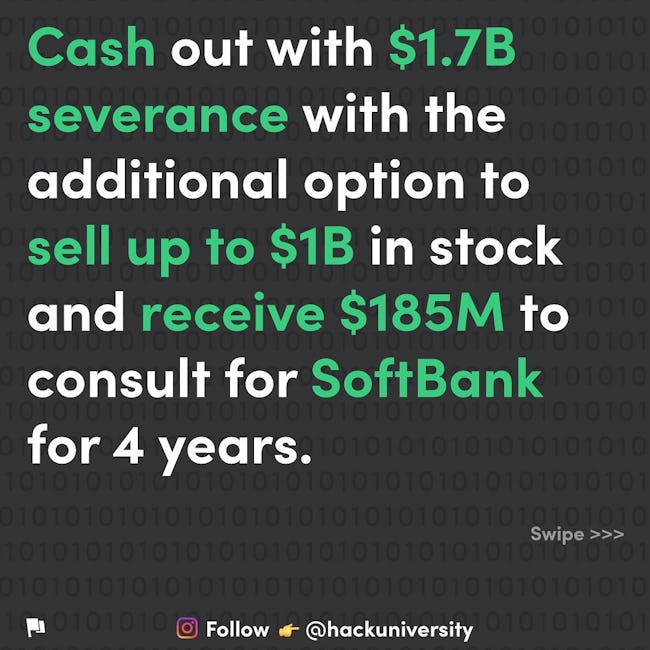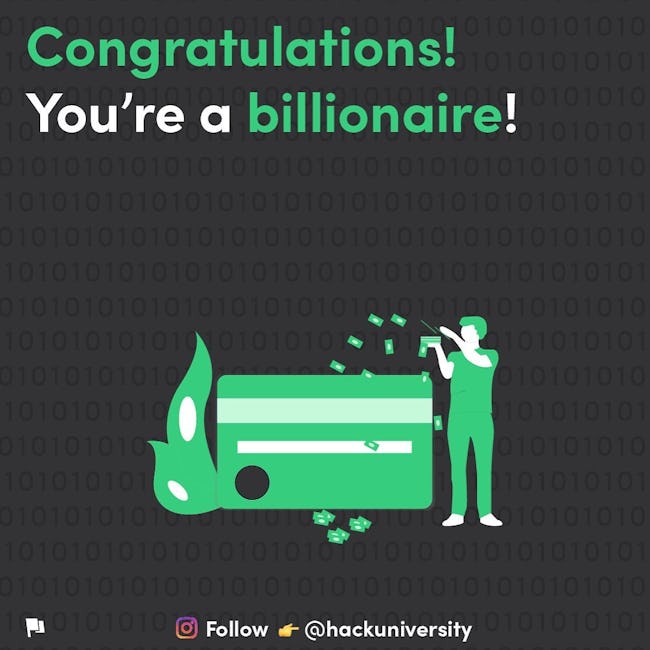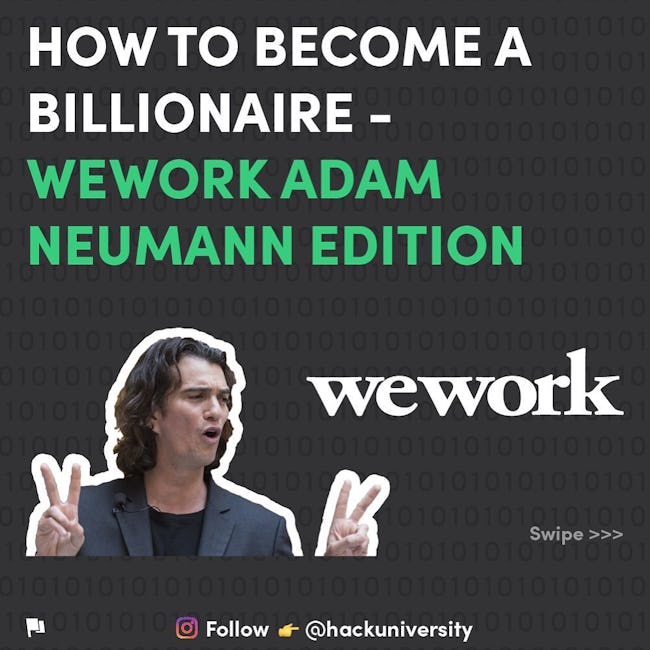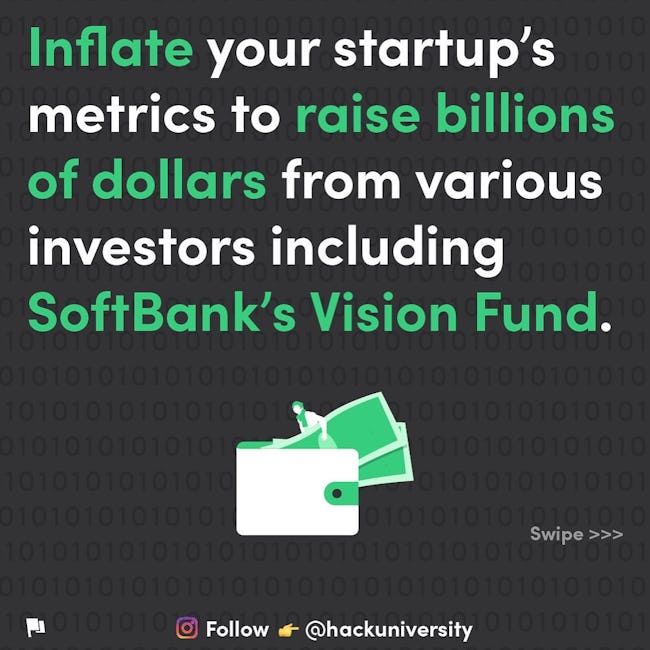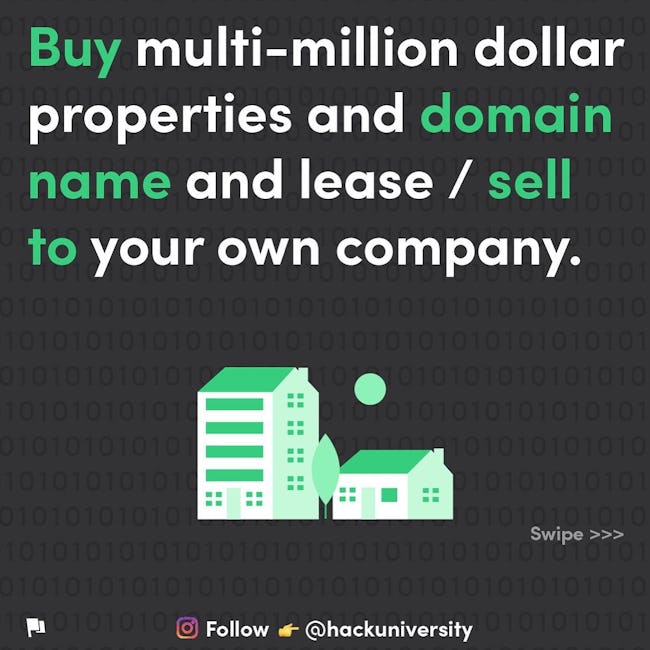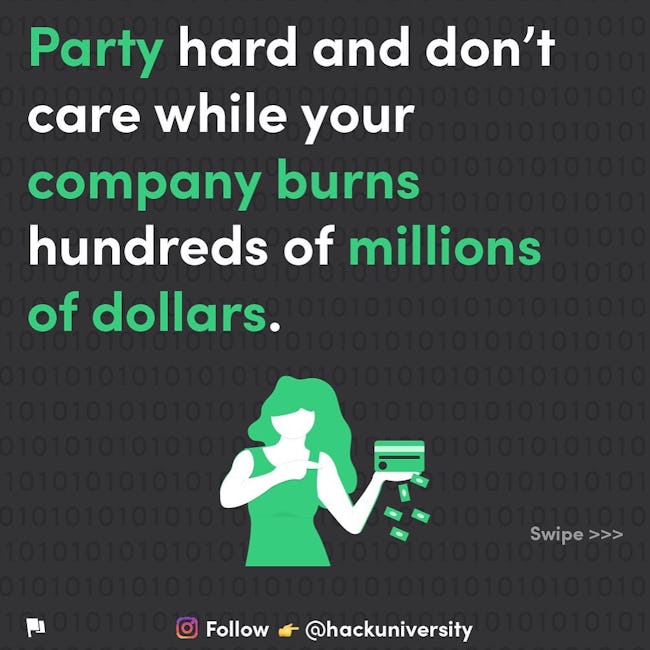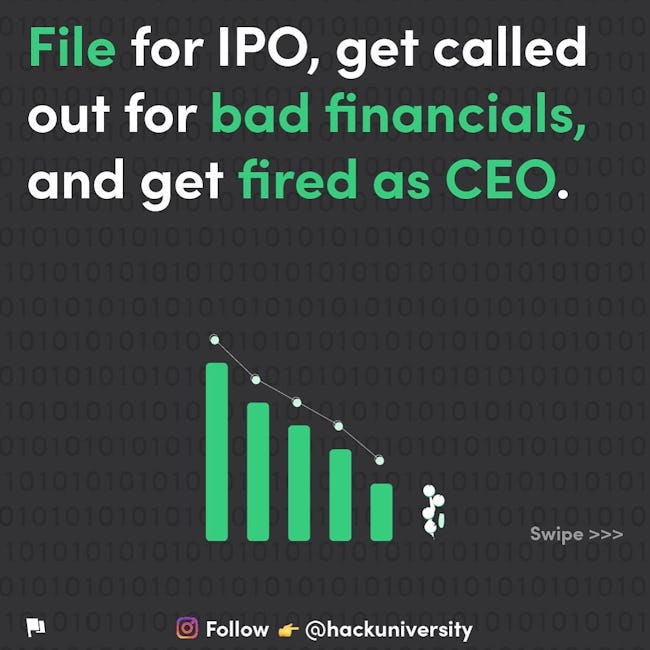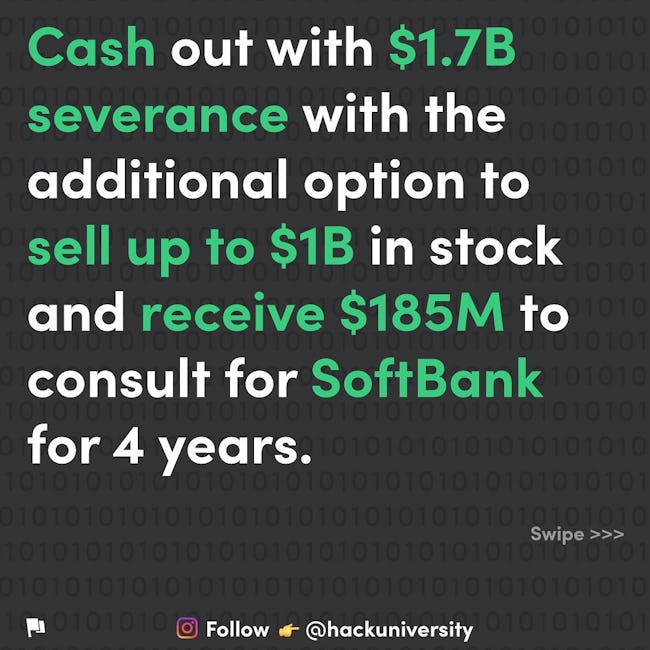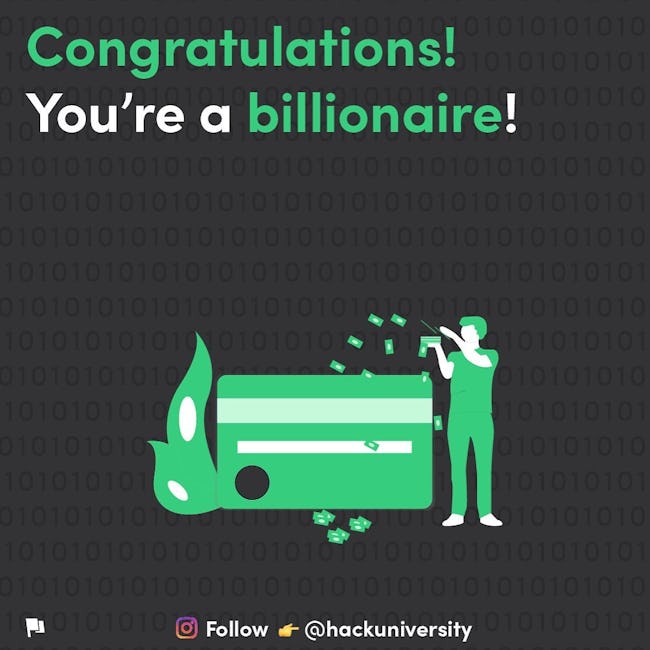 HOW TO BECOME A BILLIONAIRE
This is actually how you can become a billionaire - WeWork Adam Neumann edition 😂
Inflate your startups metrics to raise billions of dollars from various investors including SoftBank's Vision Fund.
Buy multi-million dollar properties and domain name and lease / sell to your own company.
Party hard and don't care while your company burns hundreds of millions of dollars.
File for IPO, get called out for bad financials, and get fired as CEO.
Cash out with $1.7B severance with the additional option to sell up to $1B in stock and receive $185M to consult for SoftBank for 4 years.
Congratulations! You're a billionaire!
More booklets by Hack University
More Development booklets
Your recently viewed booklets
See all booklets