Booklet
How To Become A Better Designer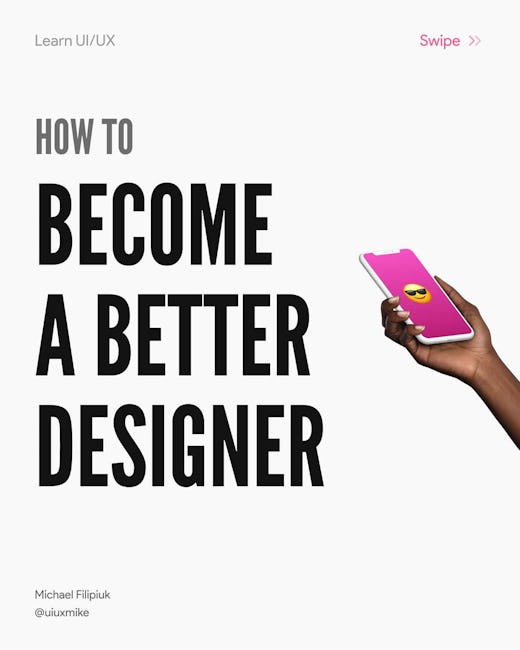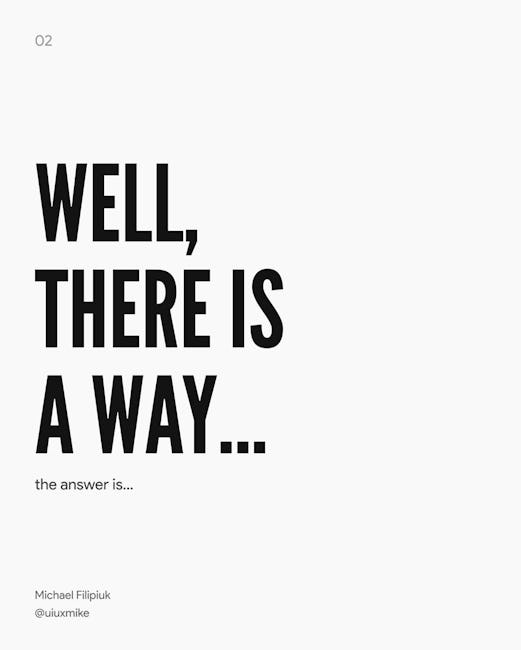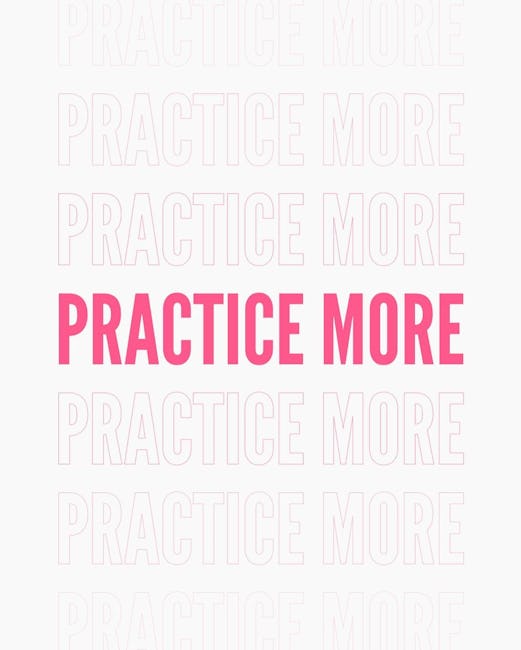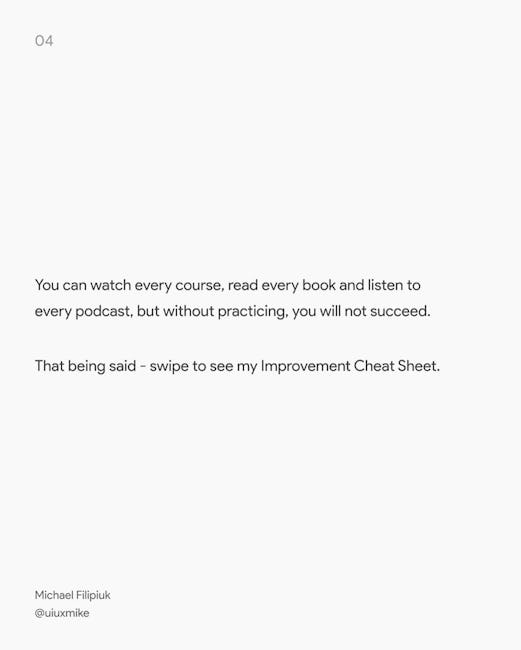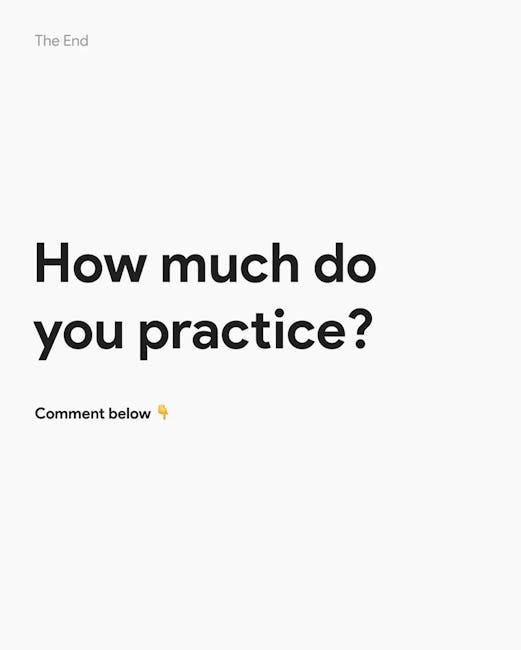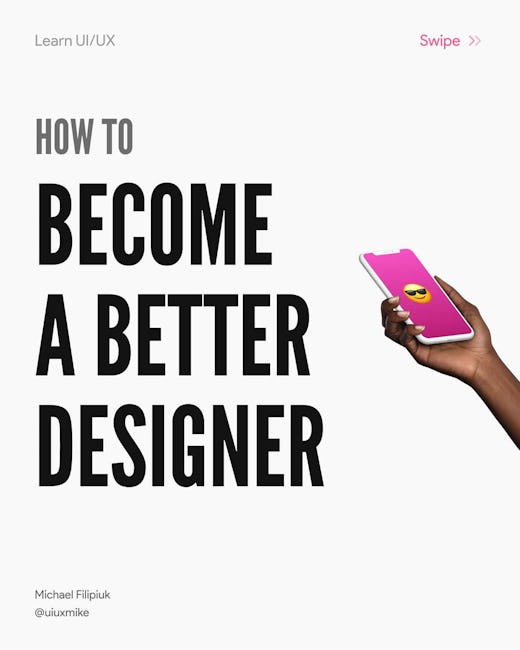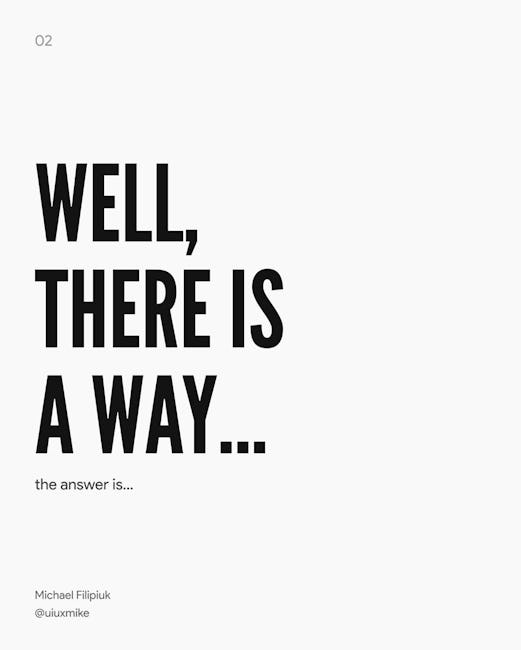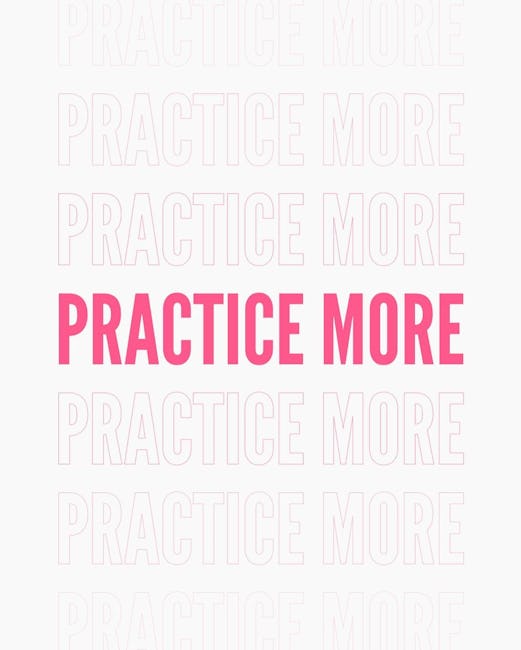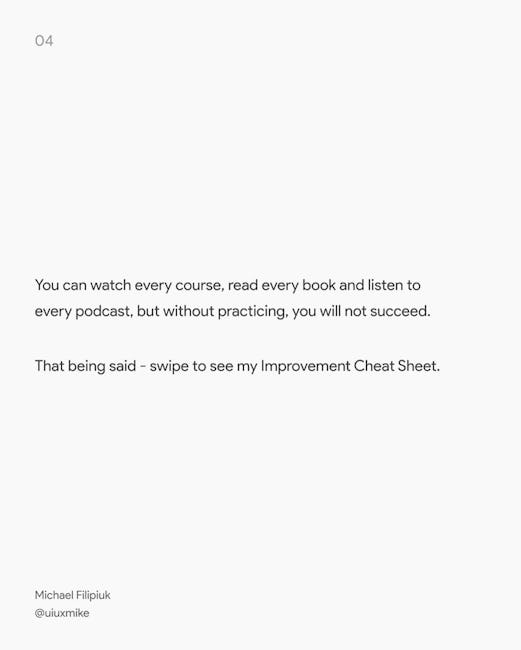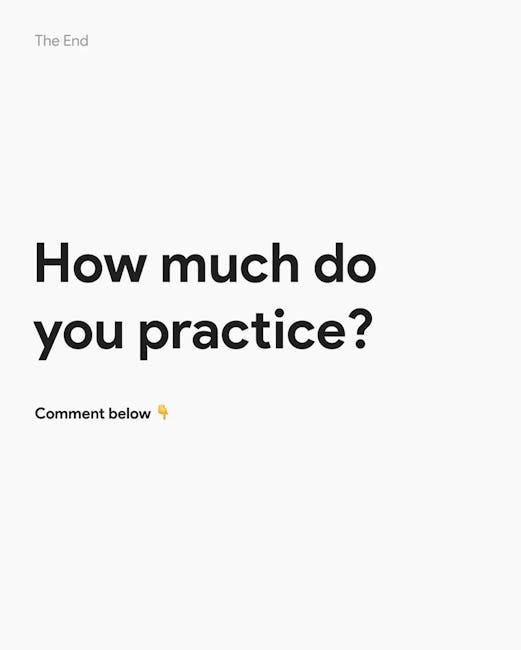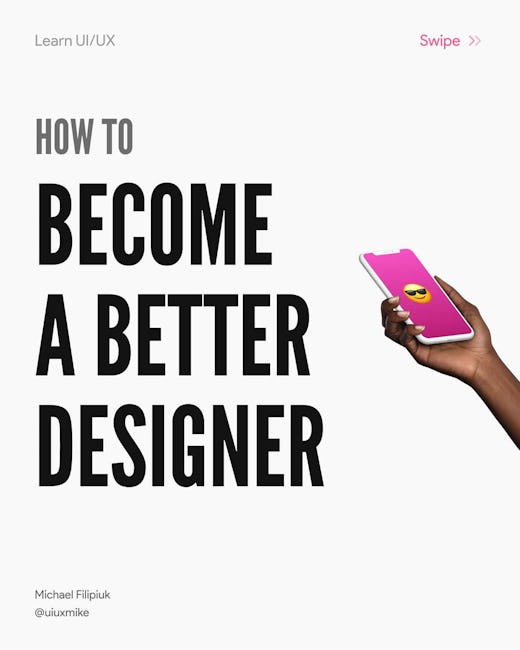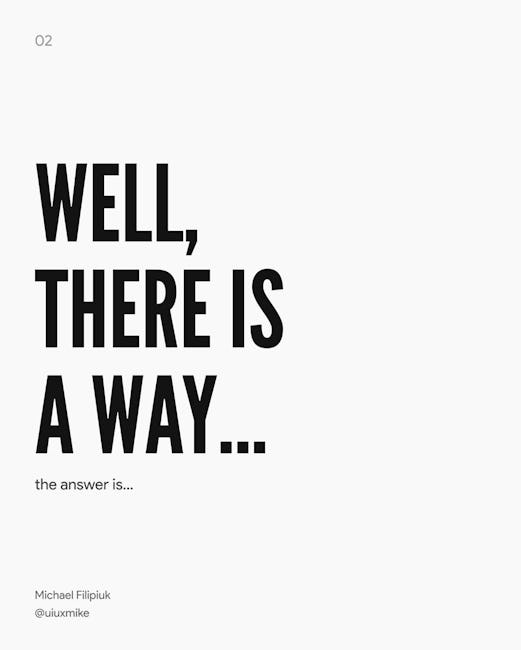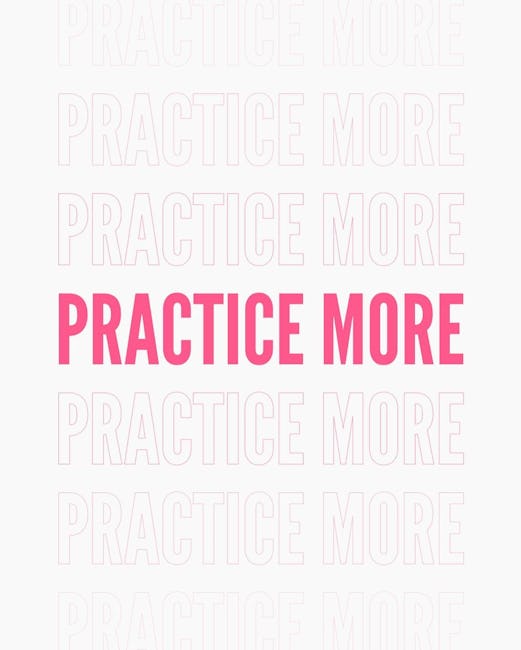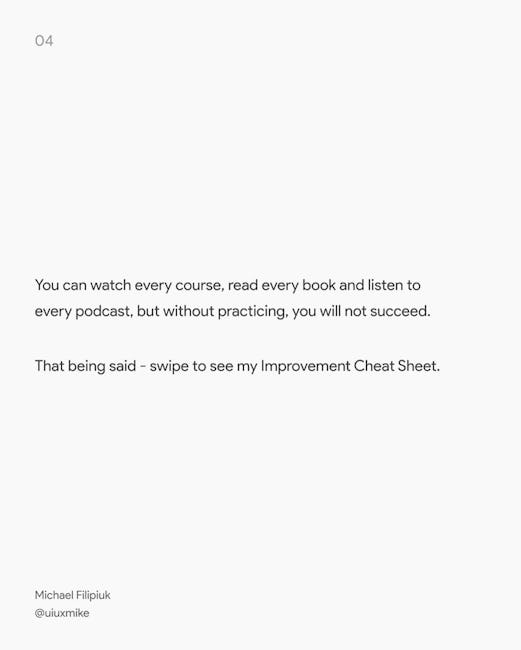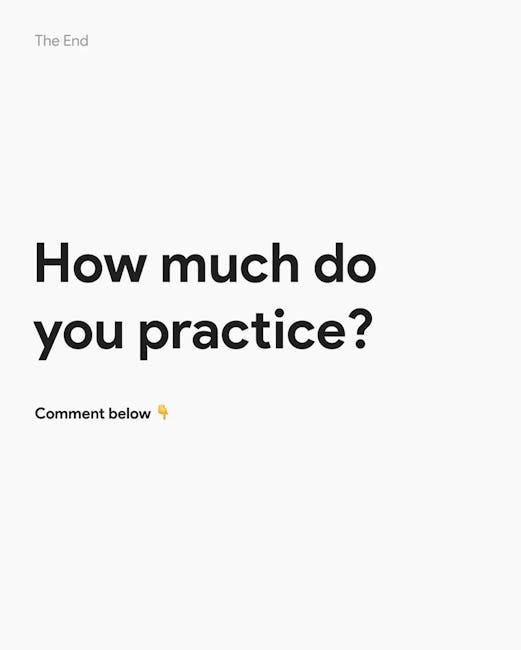 HOW TO BECOME A BETTER DESIGNER
YOU SWIPED BECAUSE YOU WANT TO IMPROVE.
WELL, THERE IS A WAY...
the answer is...
PRACTICE MORE
You can watch every course. read every book and listen to every podcast. but without practicing. you will not succeed.
That being said - swipe to see my Improvement Cheat Sheet.
Improvement Cheat Sheet
If you are new, buy a course. DM me for a recomrnendation.
Get interested. Read books. join community discussions.
Get inspired - see how Pros design.
Start 100 days Of Ul challenge.
Share your work online to get feedback.
Show your work to Pros to get feedback.
Practice design at least 2 hours daily.
Remember it's a long-term game. Have a growth mindset!
How much do you practice?
Comment below
More booklets by Michael Filipiuk
More Design booklets
Your recently viewed booklets
See all booklets