Booklet
How to Ask More Impactful Questions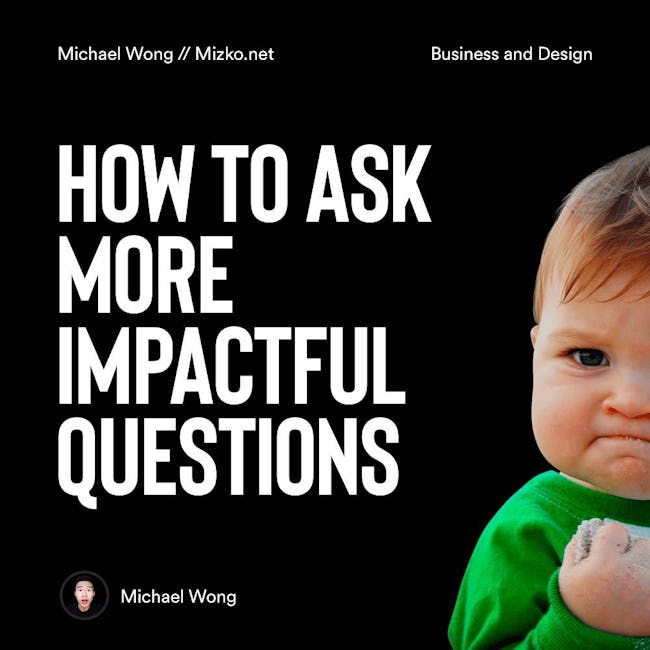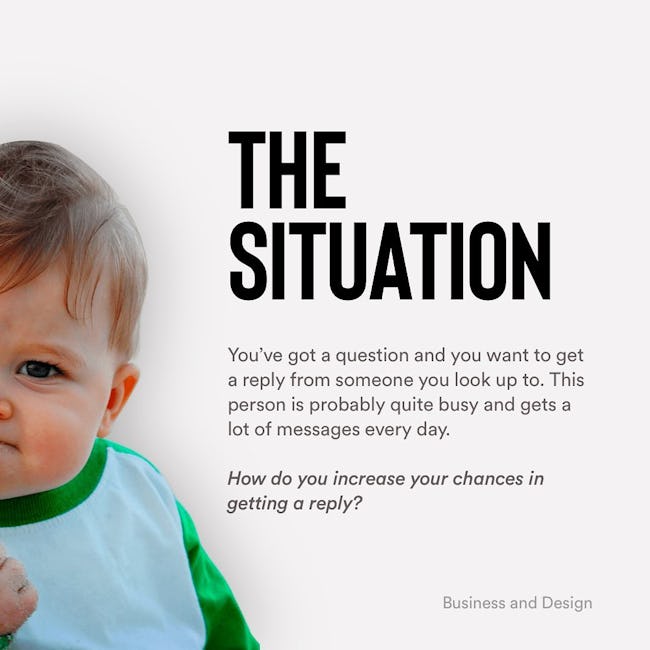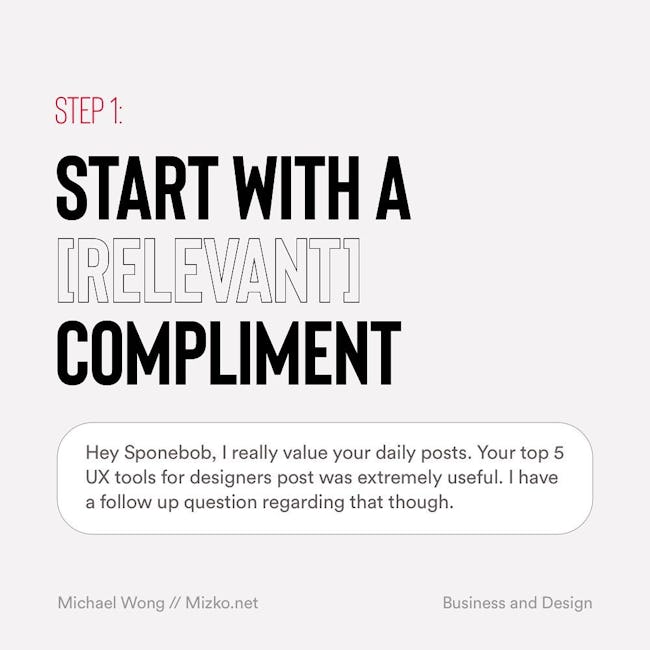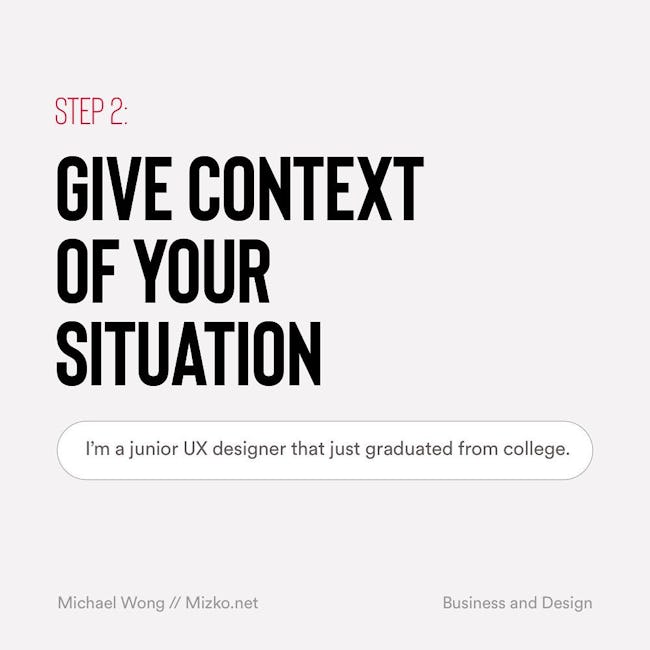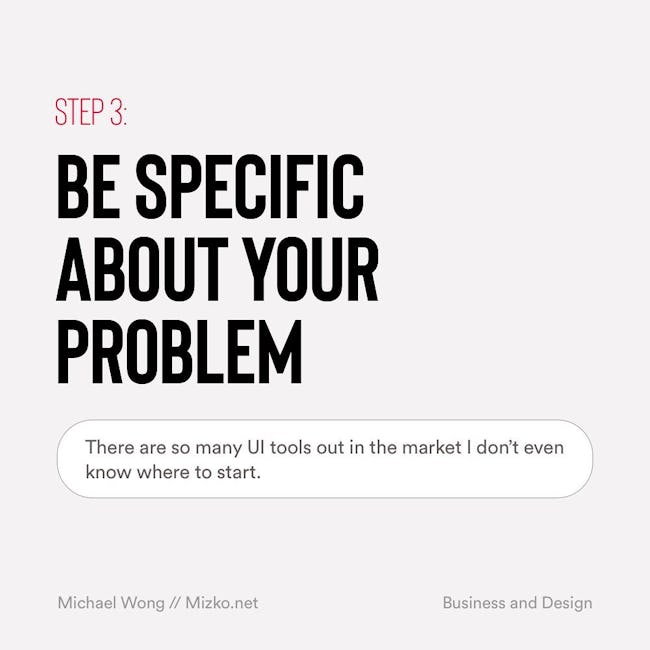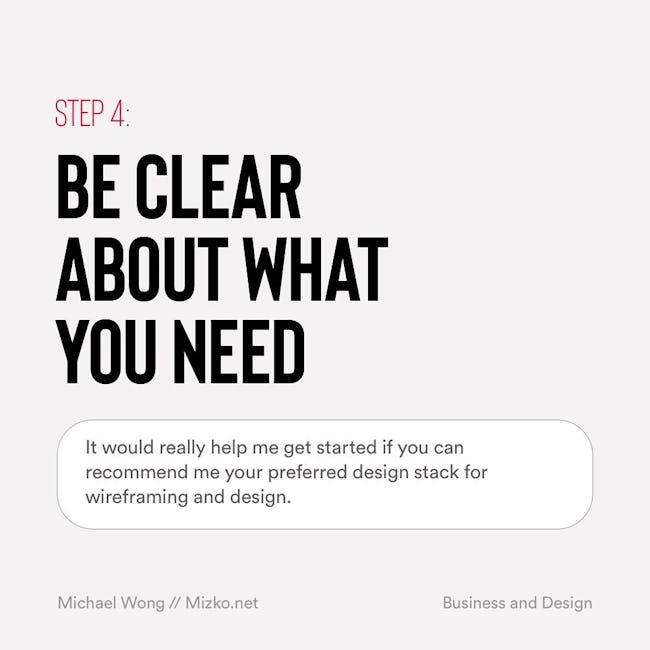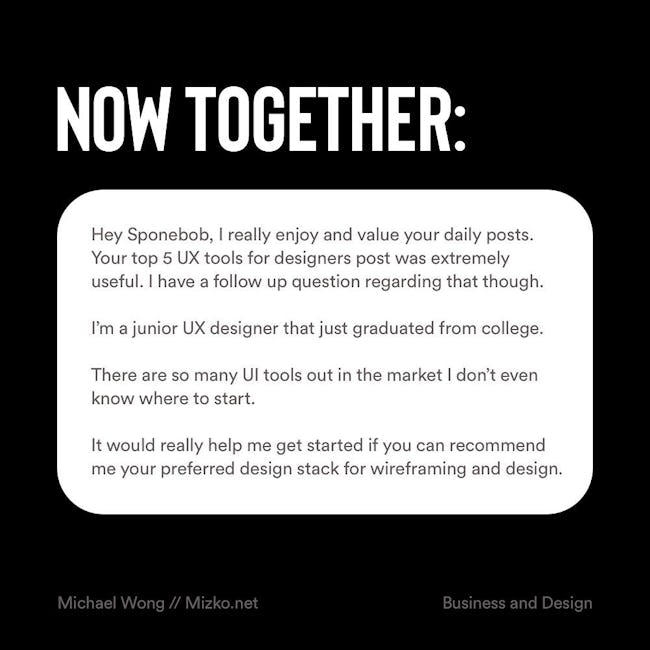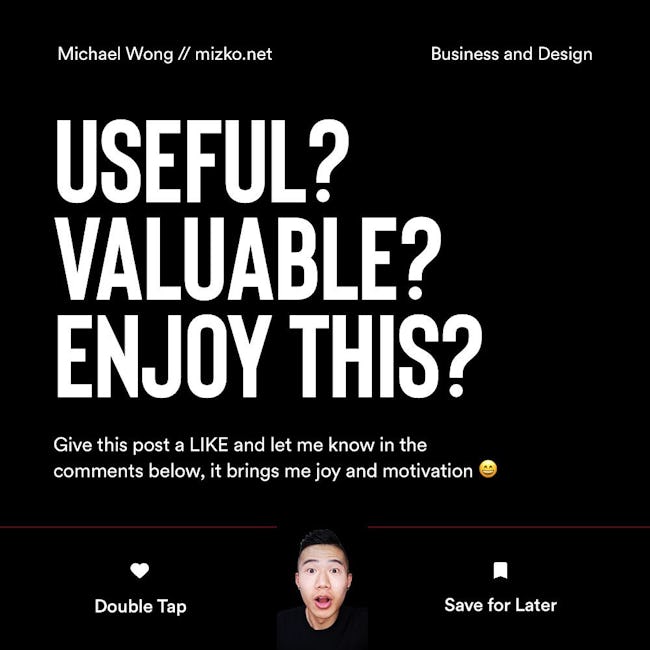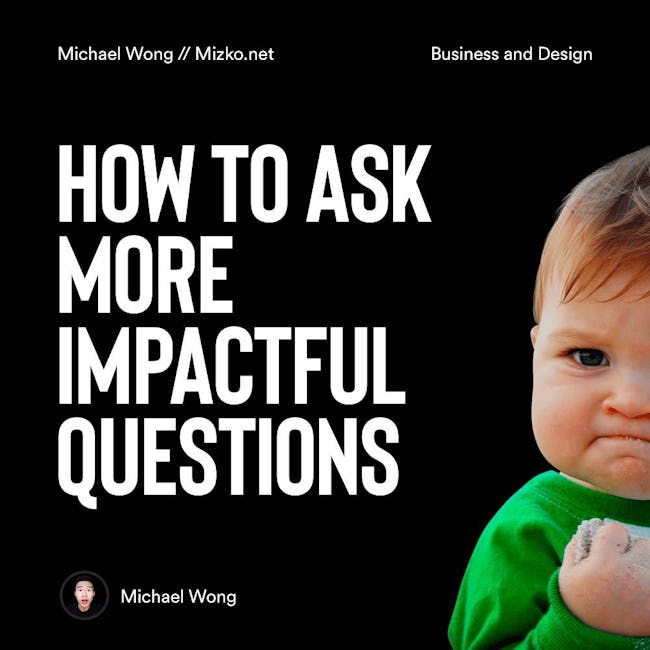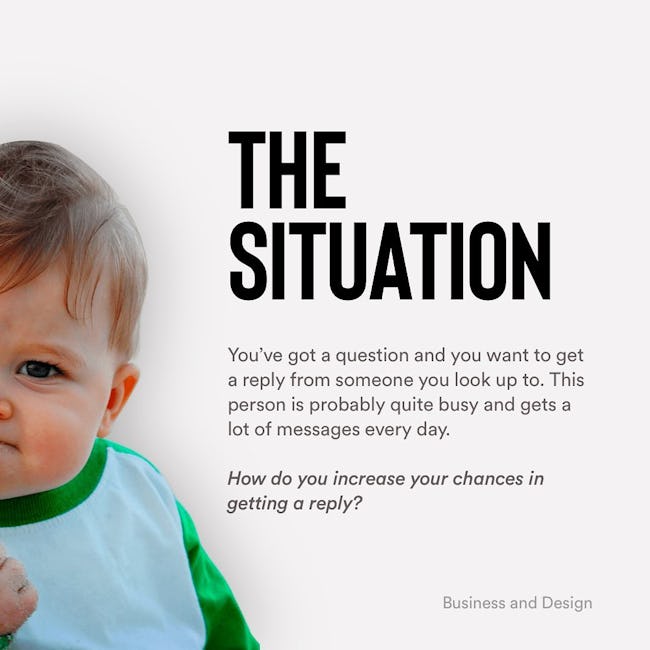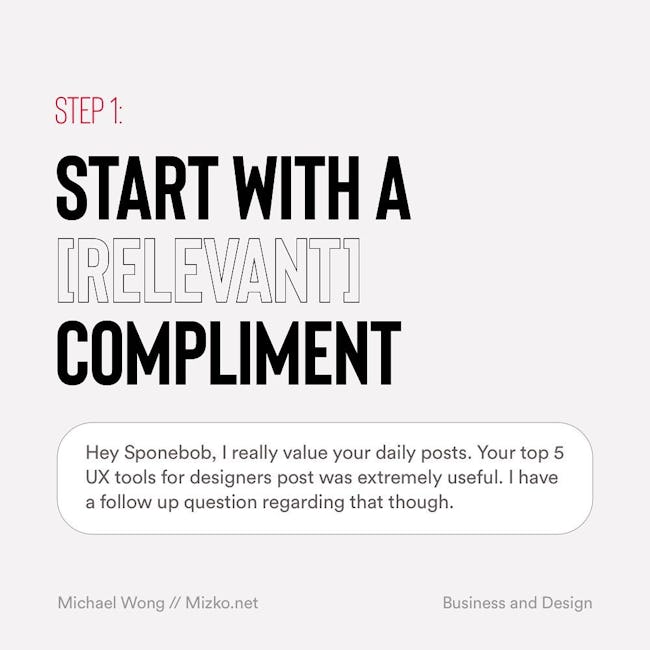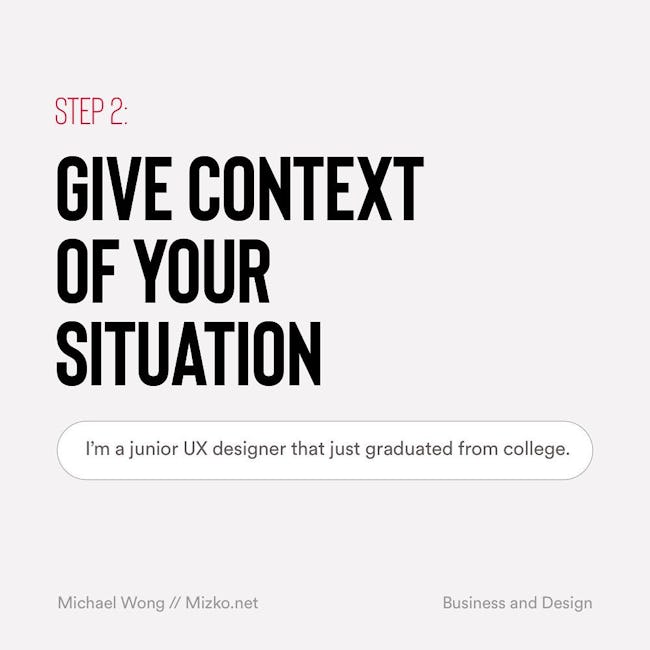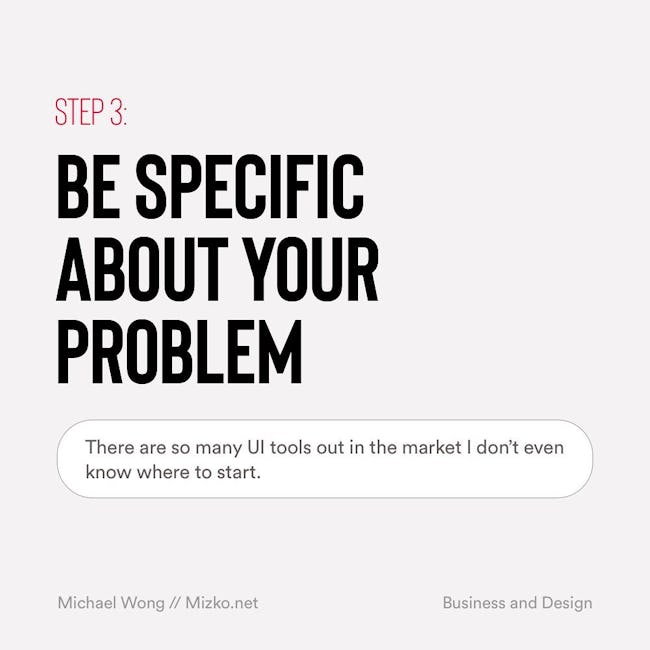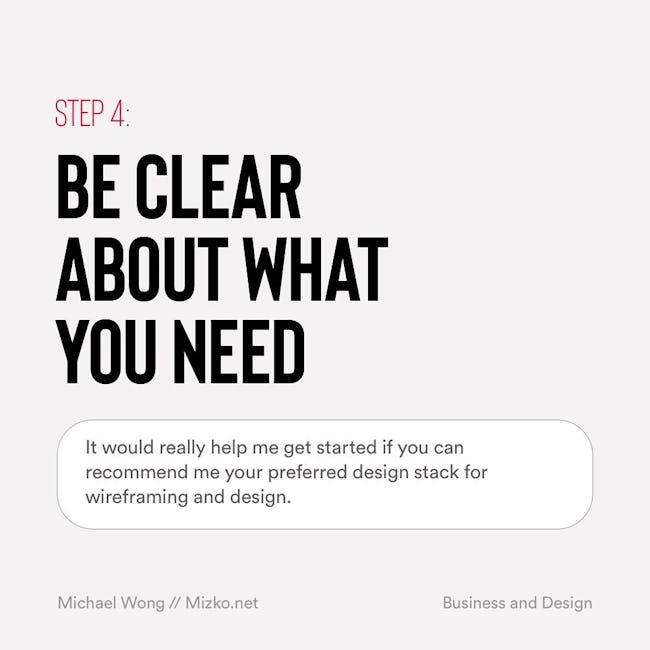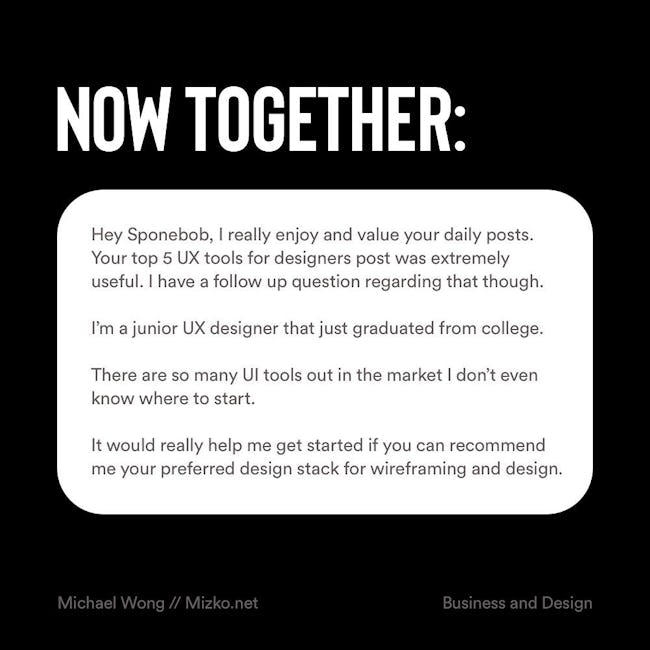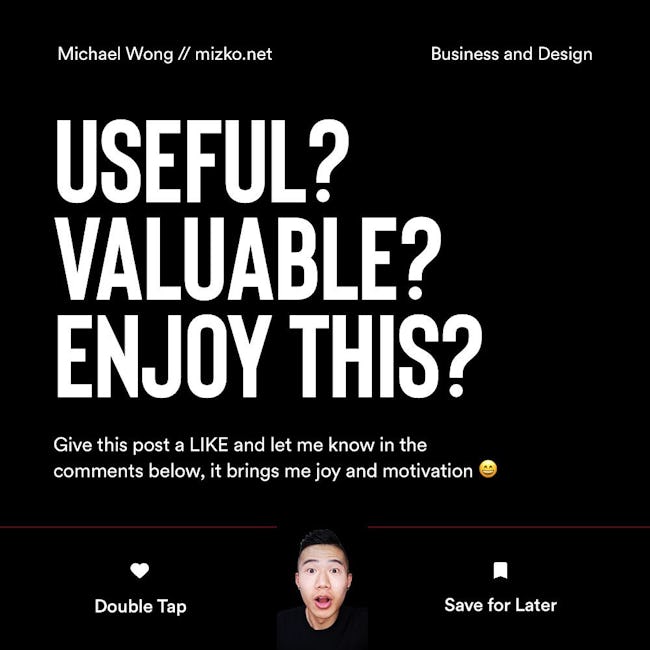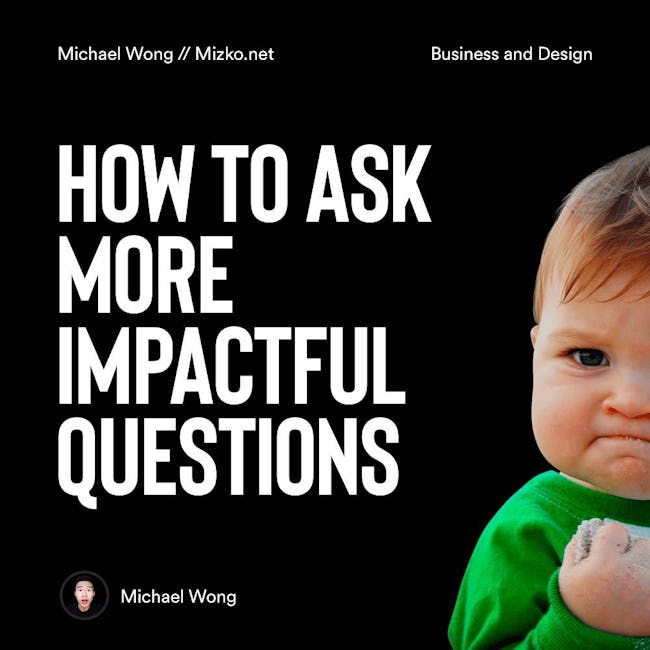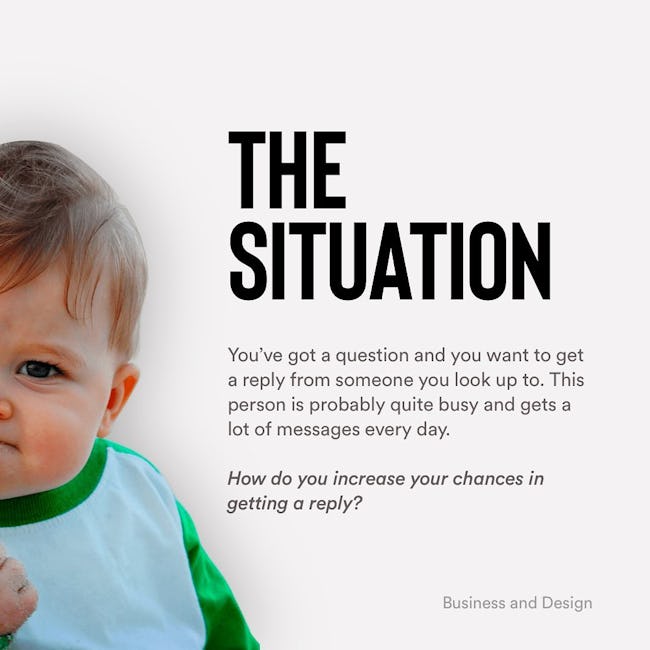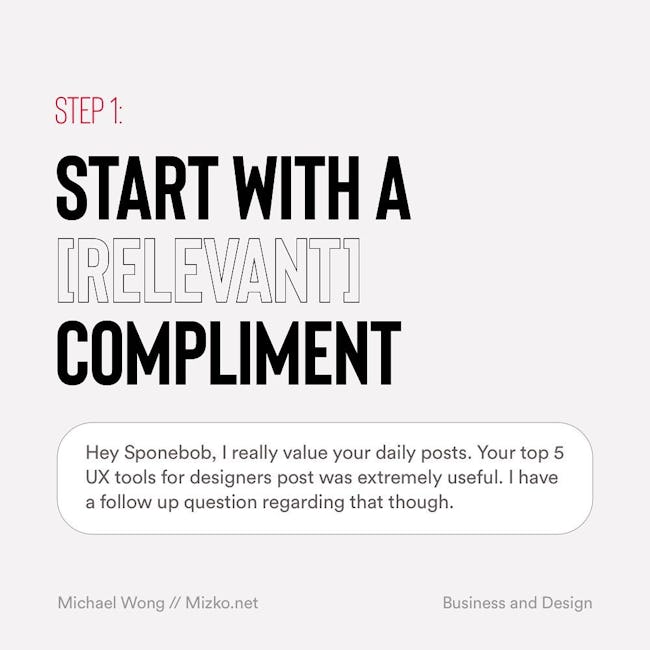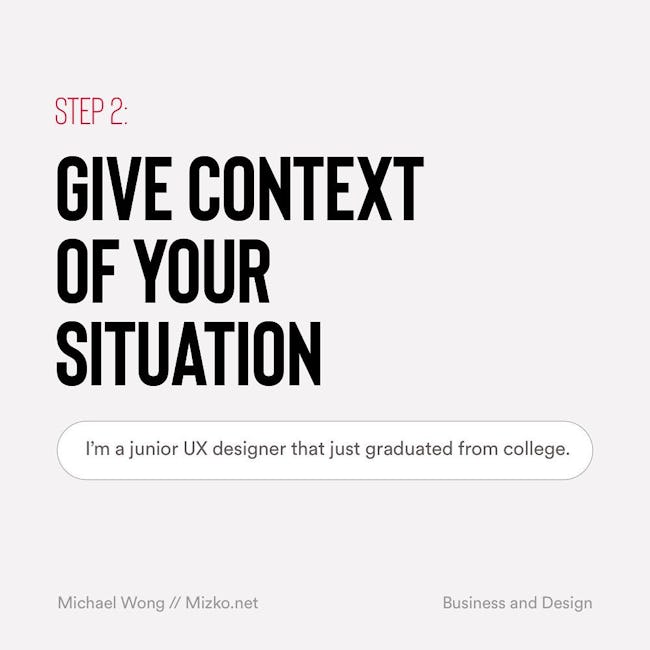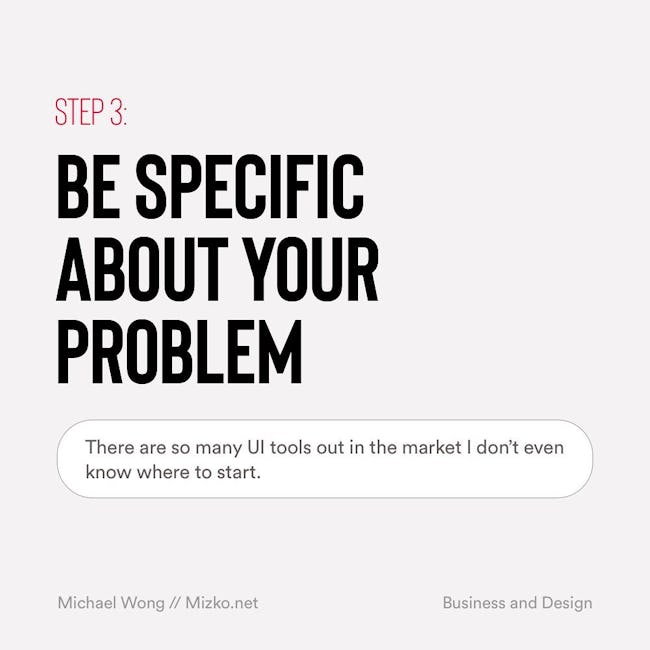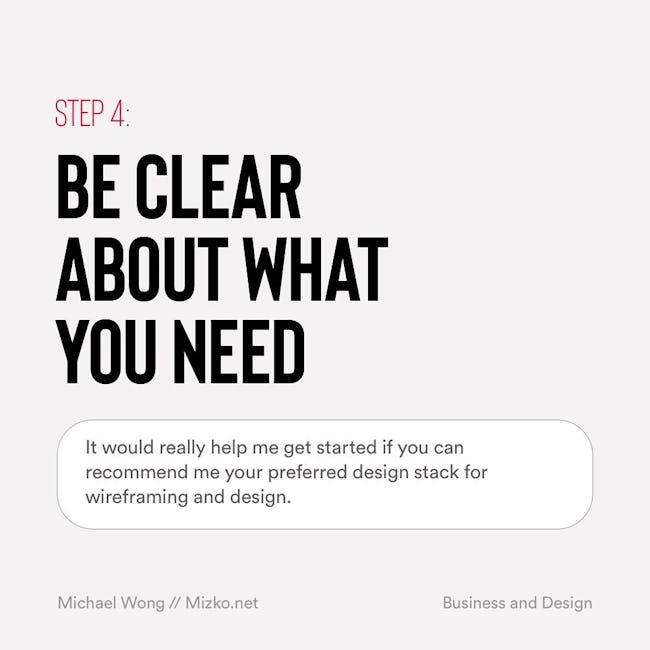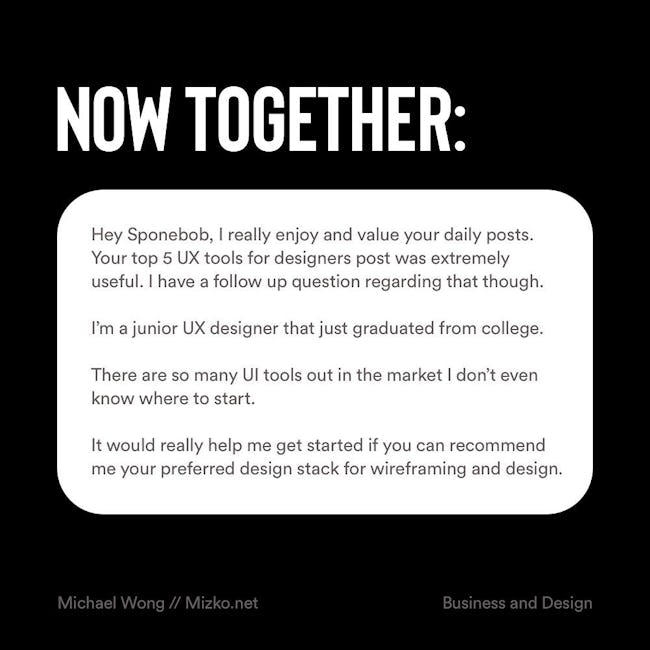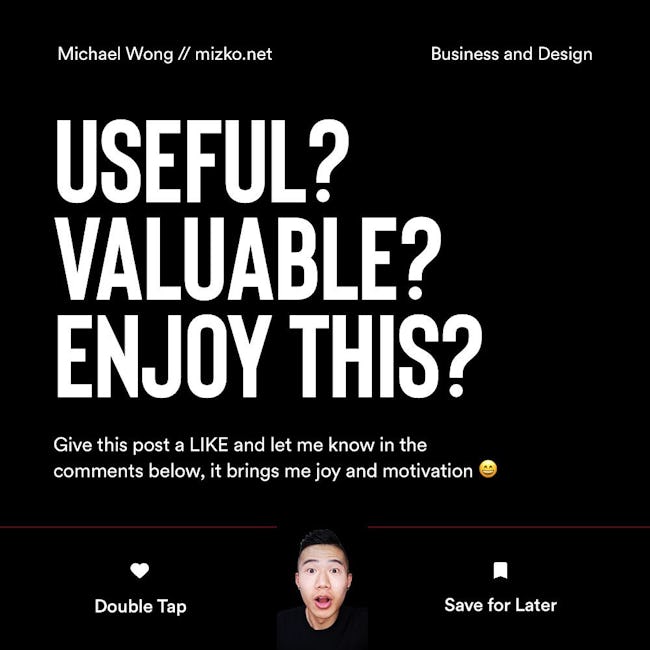 HOW TO ASK MORE IMPACTFUL QUESTIONS
THE SITUATION You've got a question and you want to get a reply from someone you look up to. This person is probably quite busy and gets a lot of messages every day. How do you increase your chances in getting a reply?
AVOID THIS:
Self centered approach (Help me, help me)
No context of what stage they are at in their career.
Not specific about what their actual challenges in'learning design' is.
Not clear about what they actually need help with.
STEP 1: START WITH A [RELEVANT] COMPLIMENT
STEP 2 : GIVE CONTEXT OF YOUR SITUATION
STEP 3: BE SPECIFIC ABOUT YOUR PROBLEM
STEP 4: BE CLEAR ABOUT WHAT YOU NEED
More booklets by Michael Wong
More Design booklets
Your recently viewed booklets
See all booklets