Booklet
How to Ask a Client for Their Budget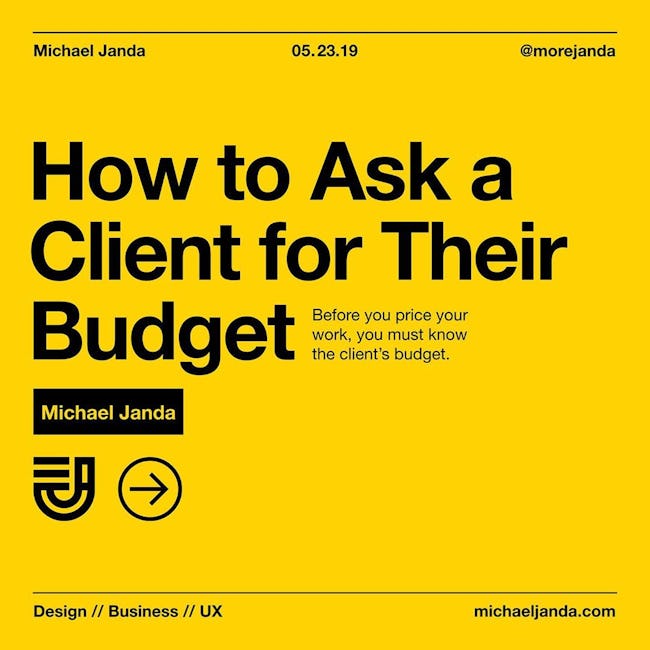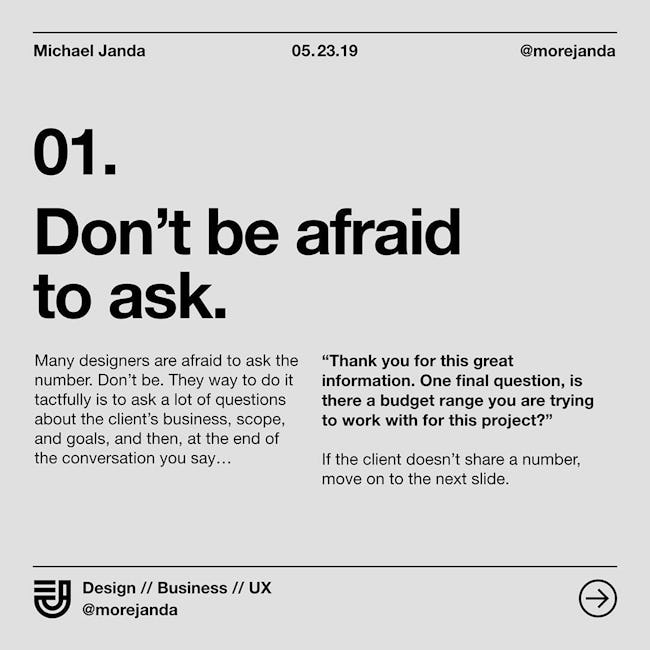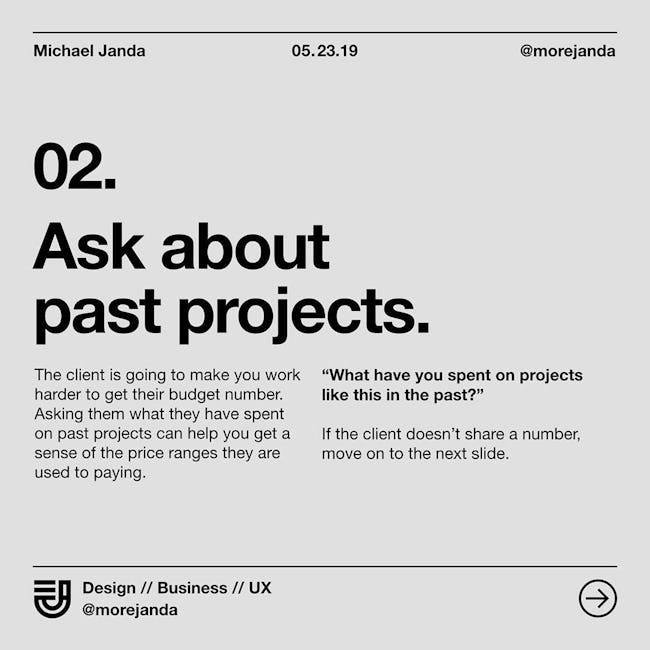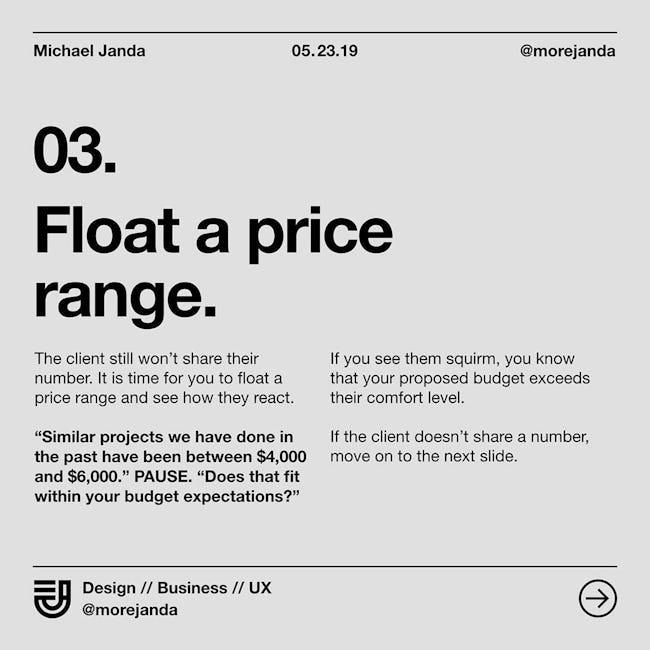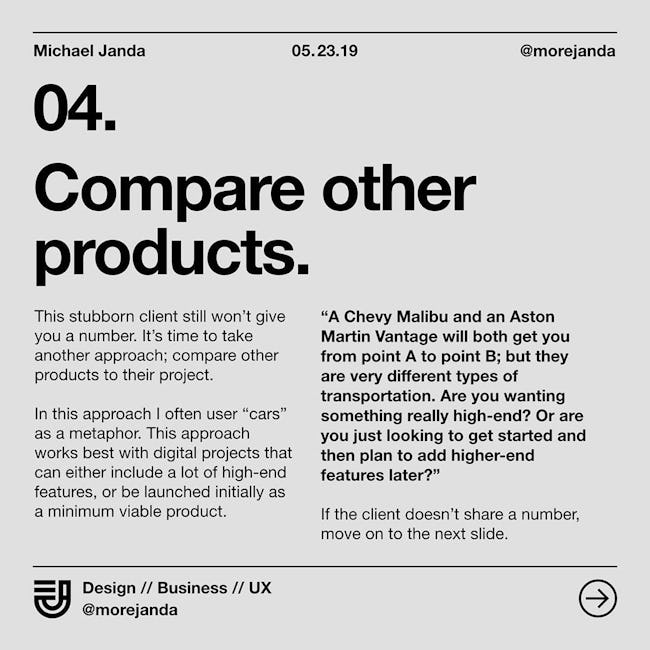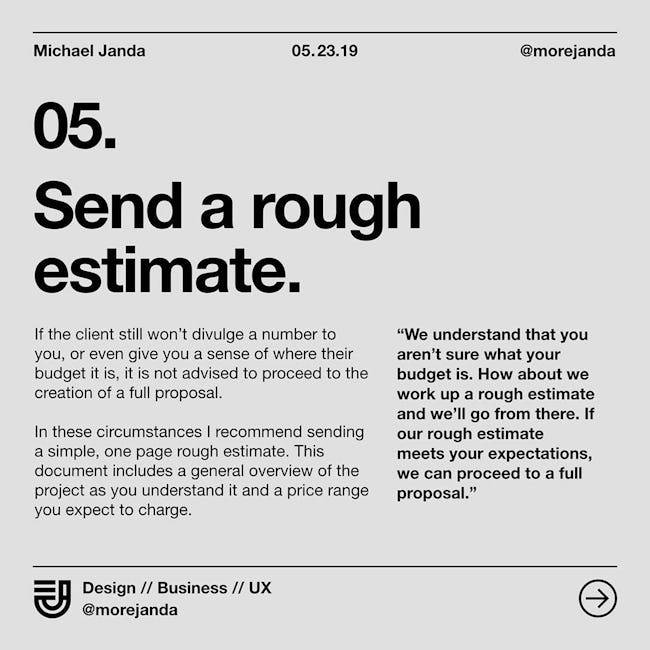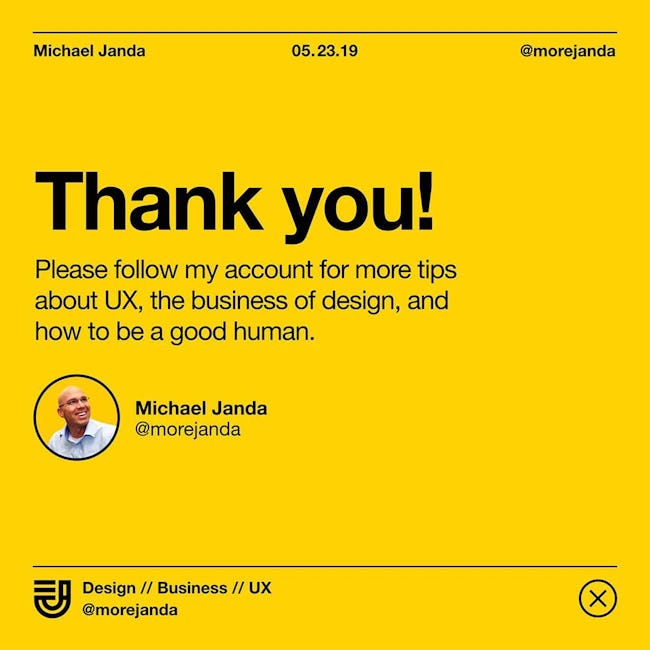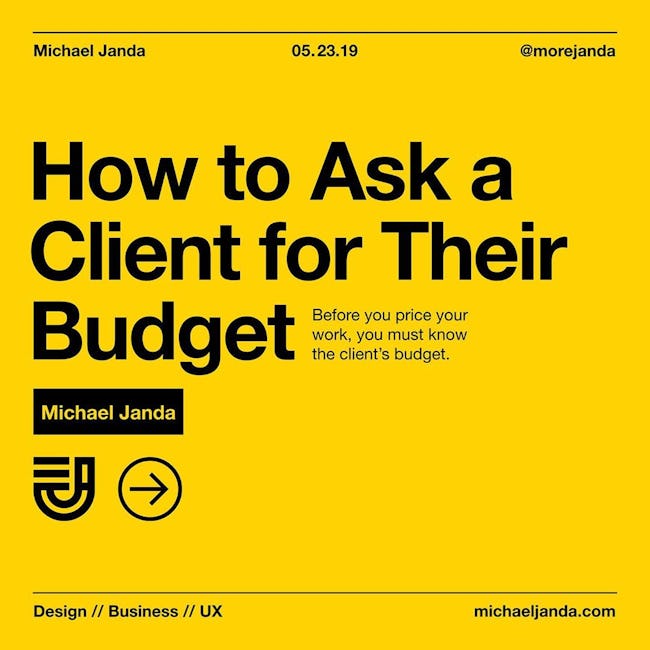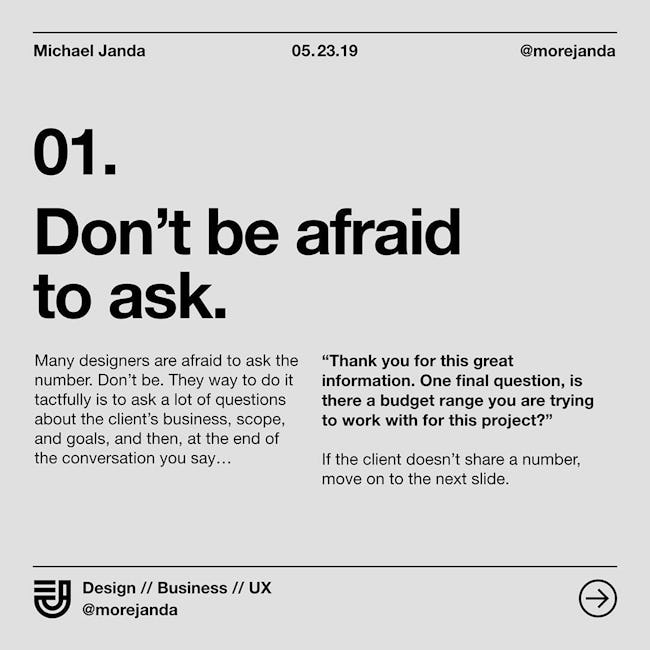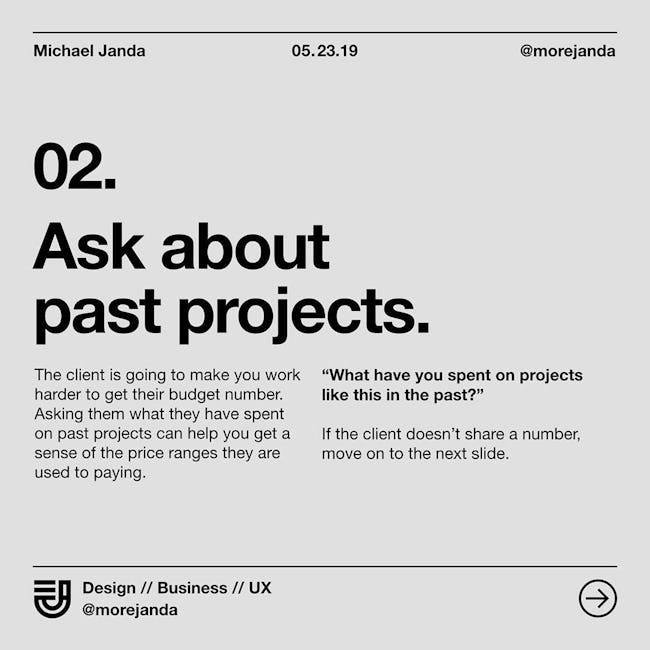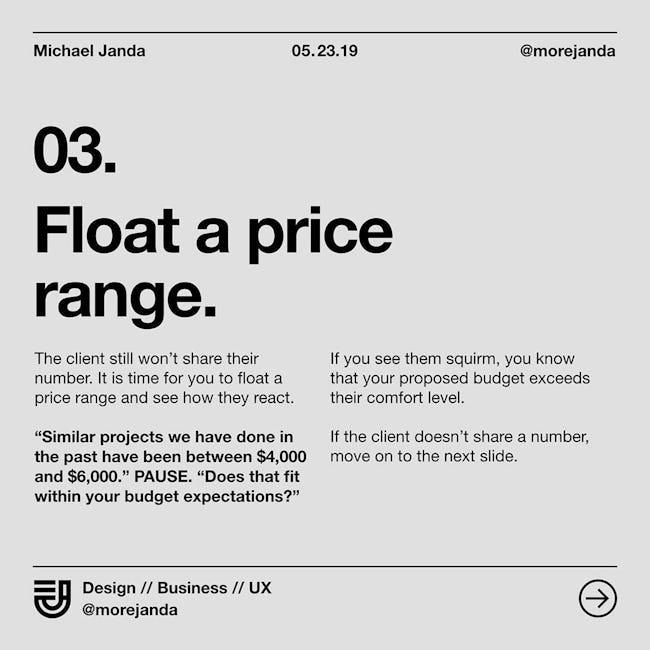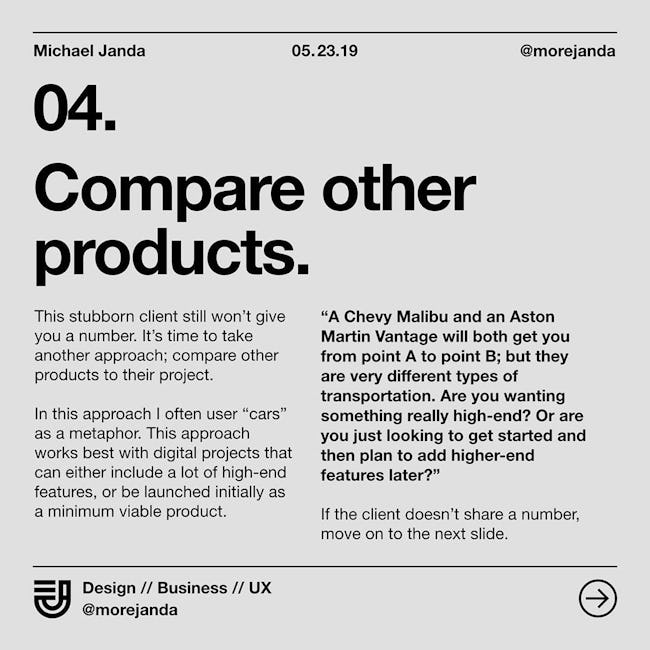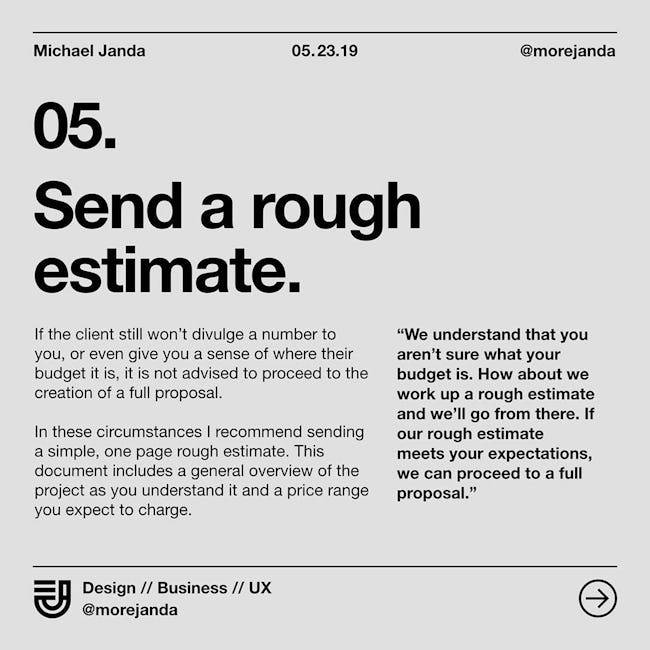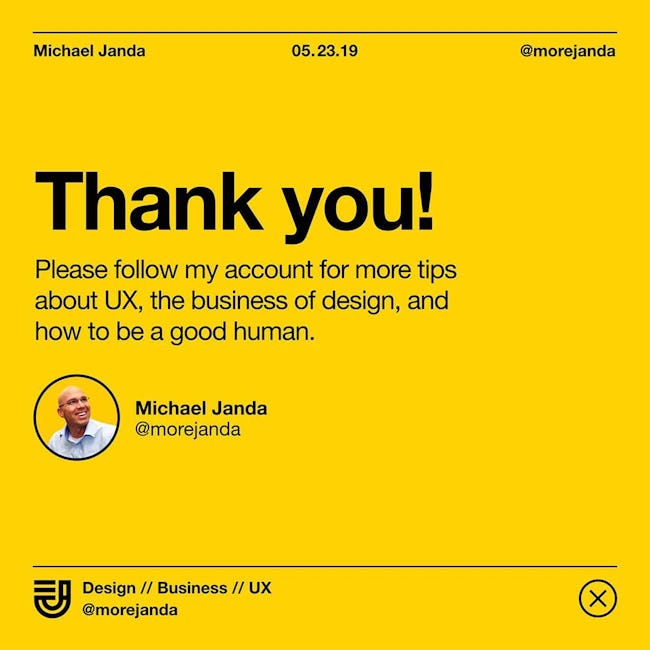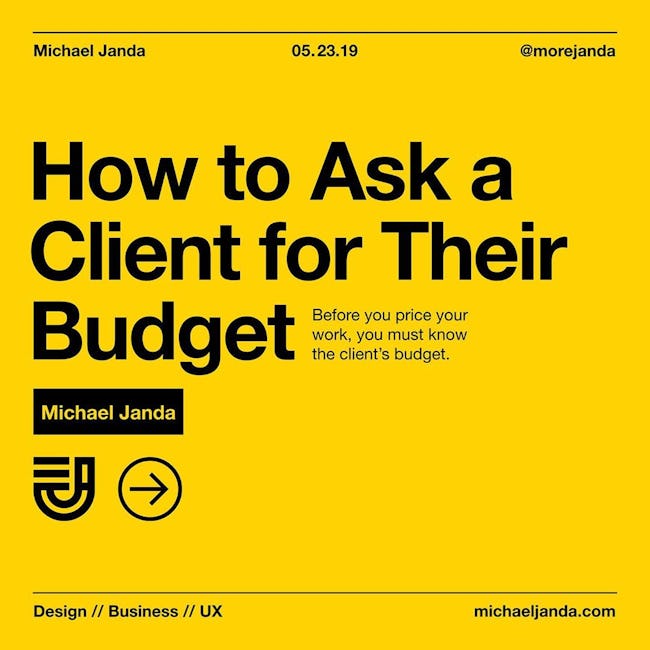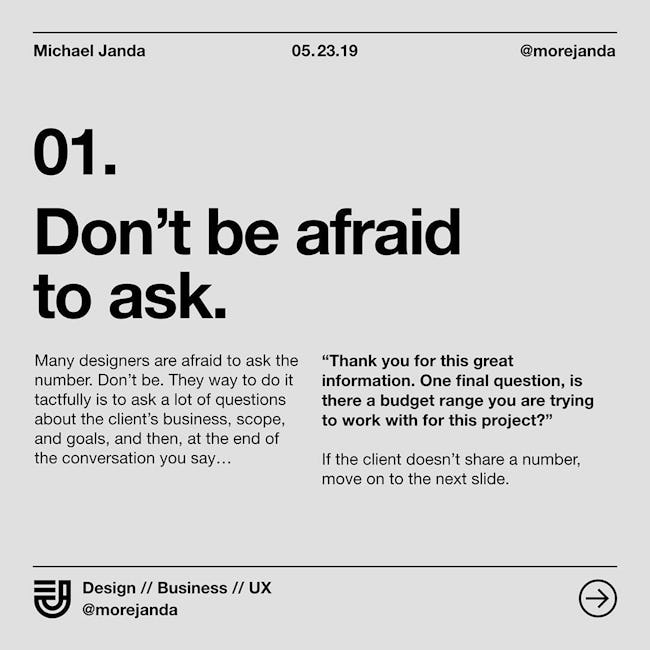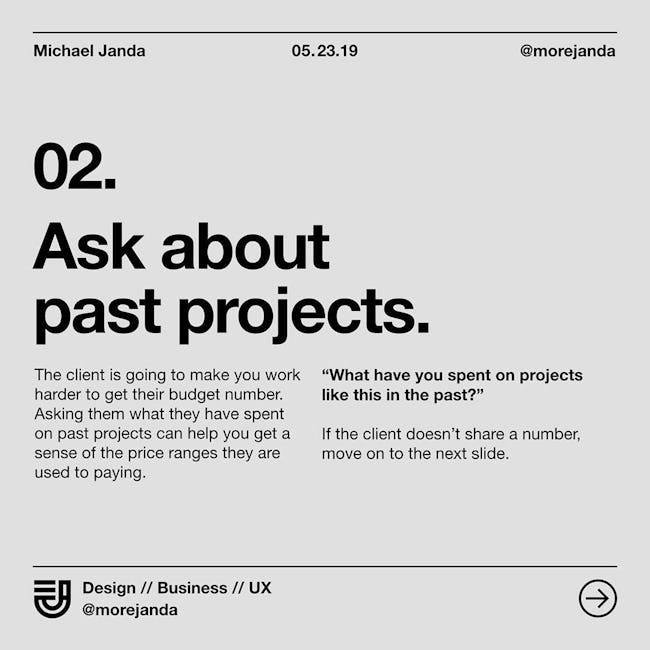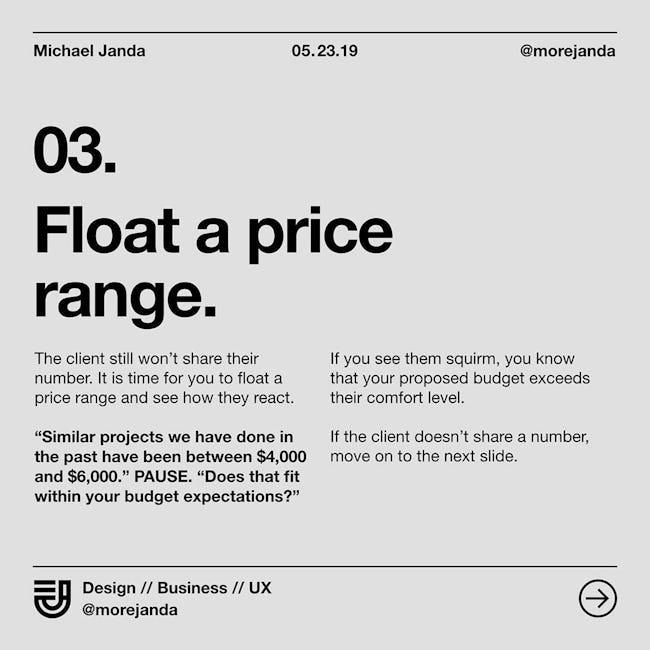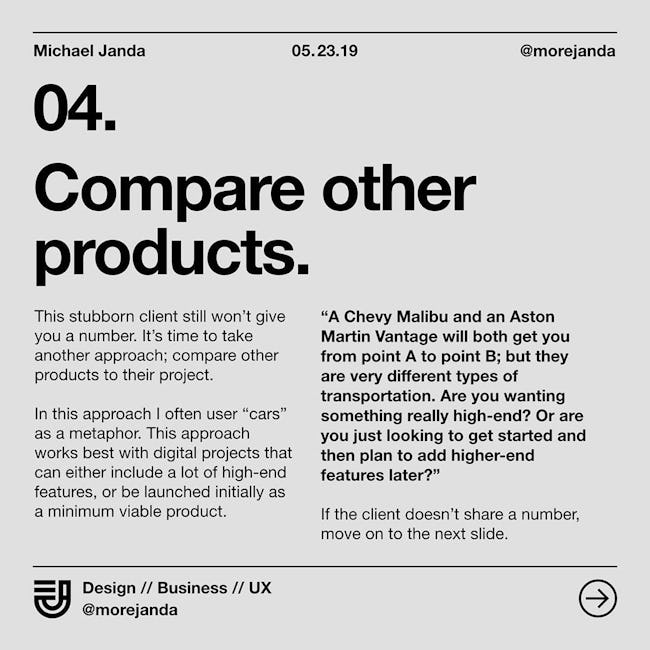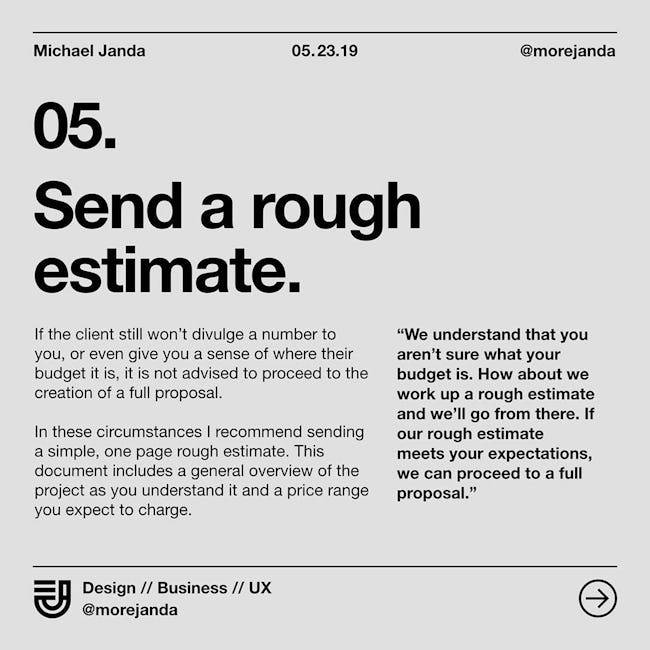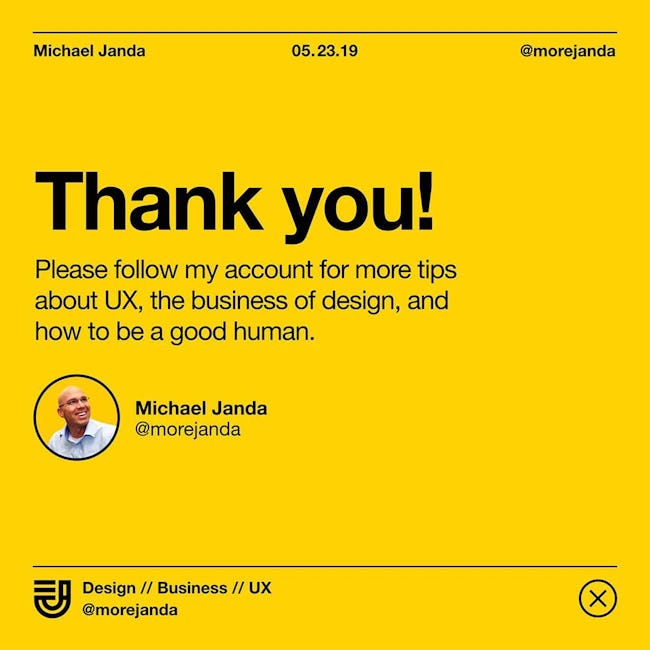 How to Ask a Client for Their Budget
Before you price your work, you must know the client's budget.
Ask the budget! First ask a ton of questions about their project and then says, Great, thank you for the information. One final question, is their a budget you are trying to it.
Ask about past projects.
Float a price range.
Compare other products.
Send a rough estimate.
You have to ask their number or you risk spending time creating a proposal for a client who cannot afford to work with you. Or even worse, you may underbid a project and leave money on the table. Don't be afraid to have this conversation with your clients!
More information about these techniques can be found in my new book, The Psychology of Graphic Design Pricing, available on Amazon worldwide. Or just keep following me on IG where I intend on sharing a ton of tips like this.
More booklets by Michael Janda
More Business booklets
Your recently viewed booklets
See all booklets