Booklet
How to Analyze a New Project Opportunity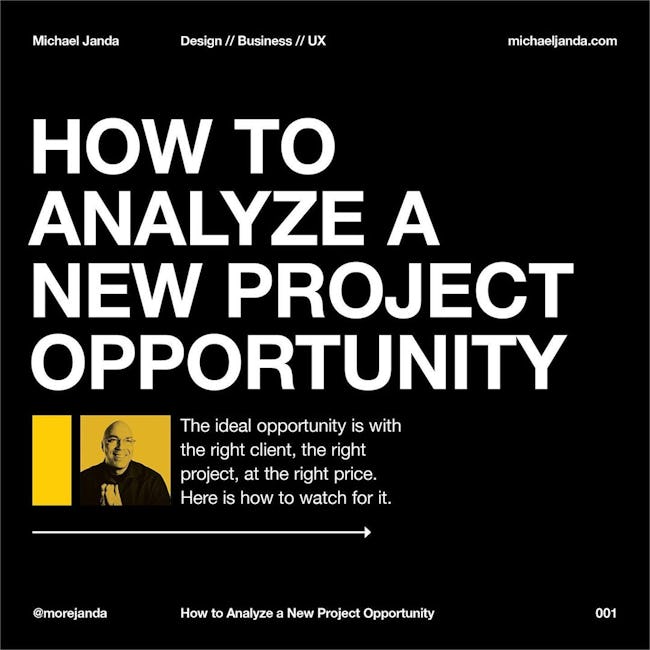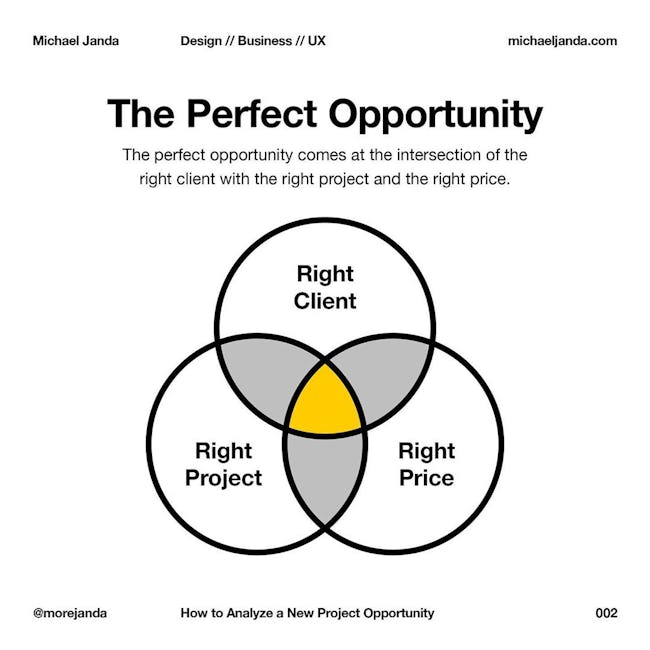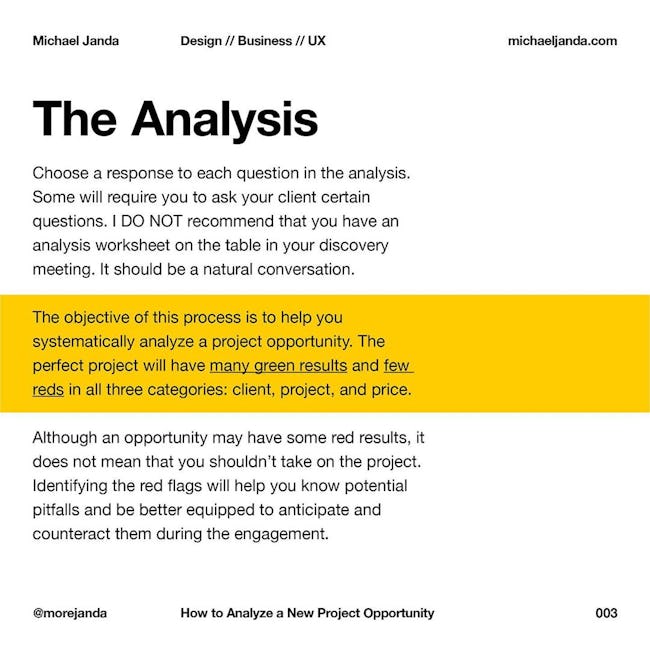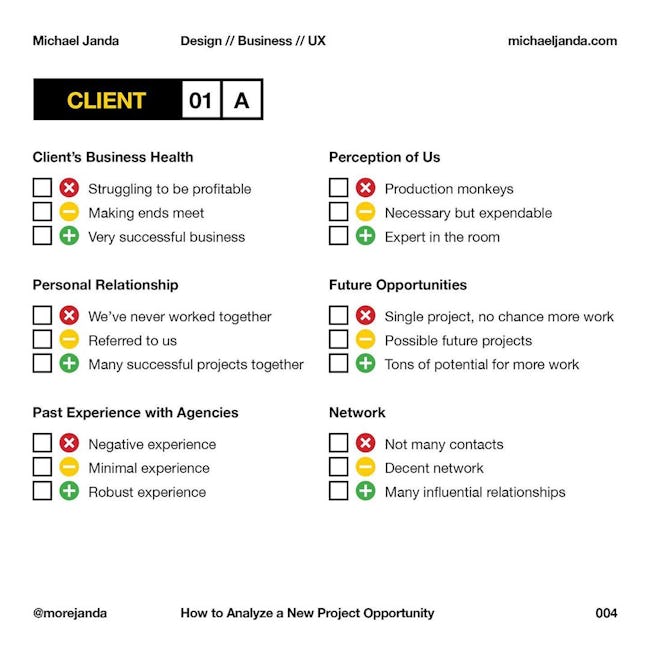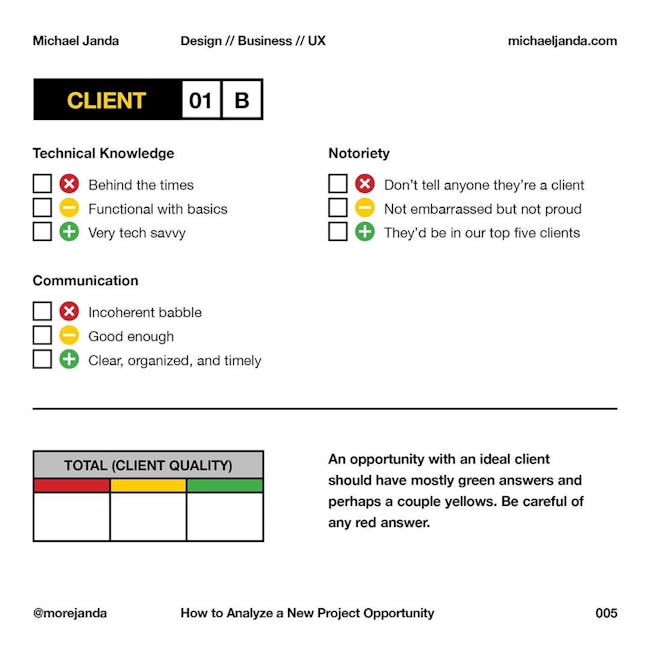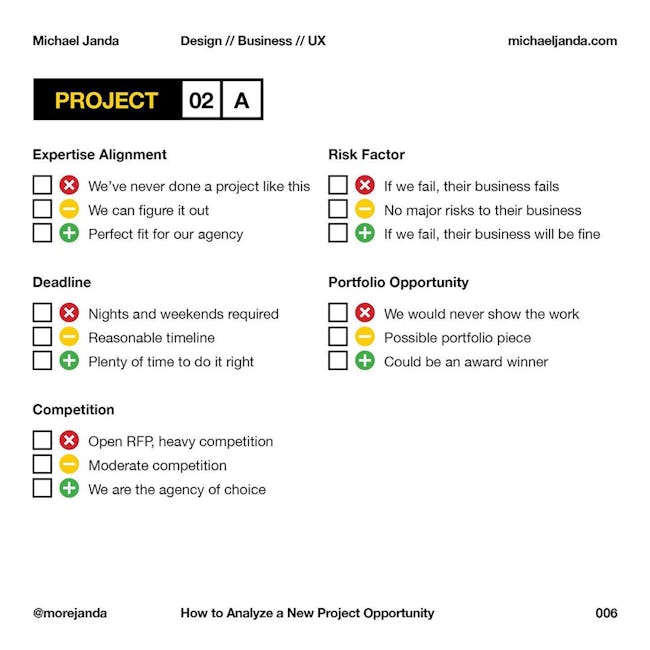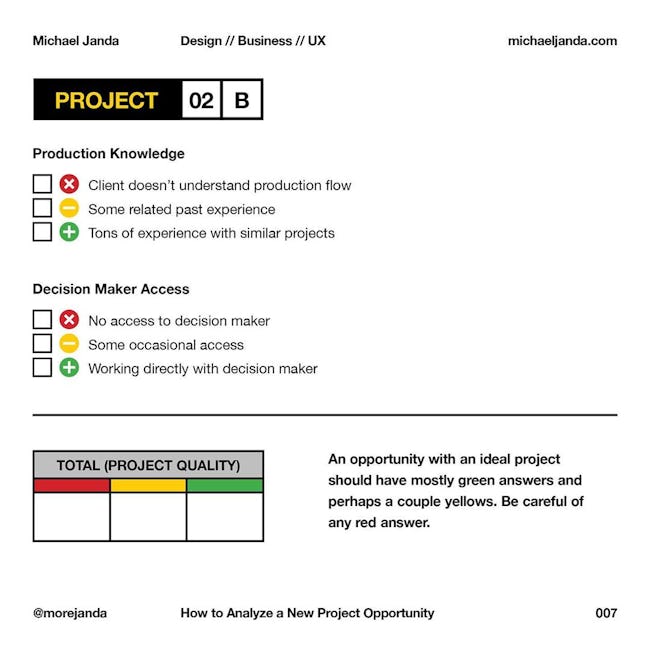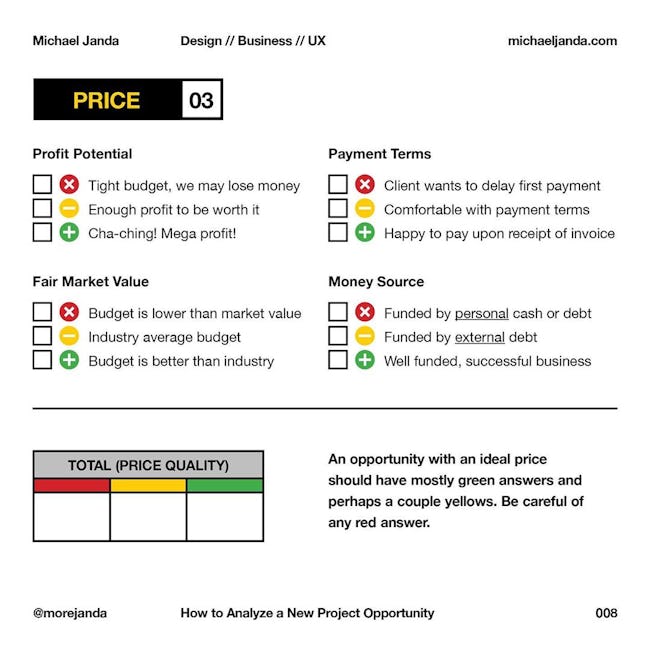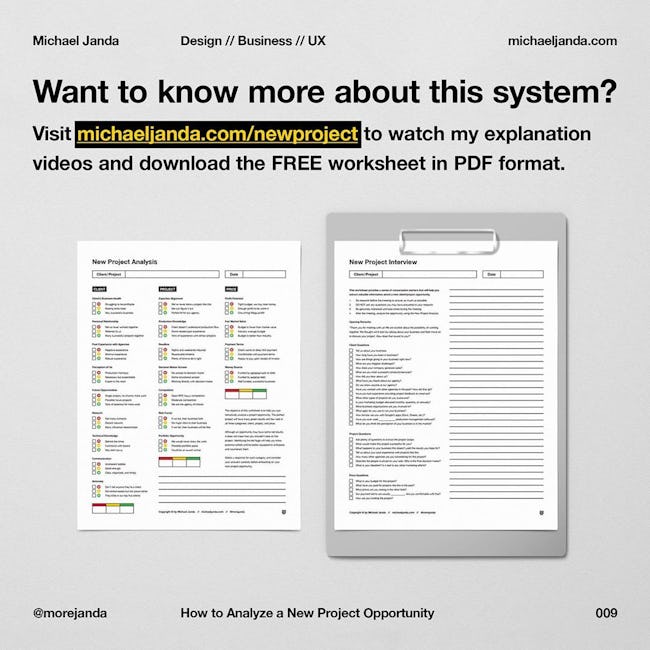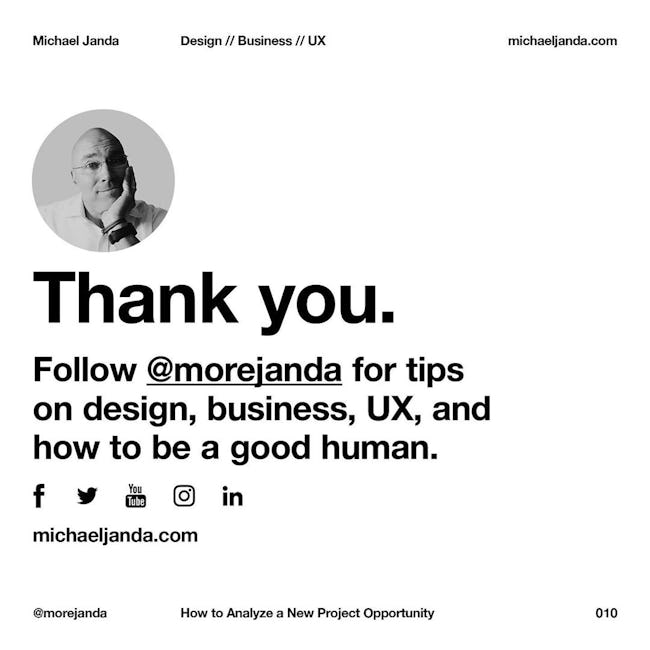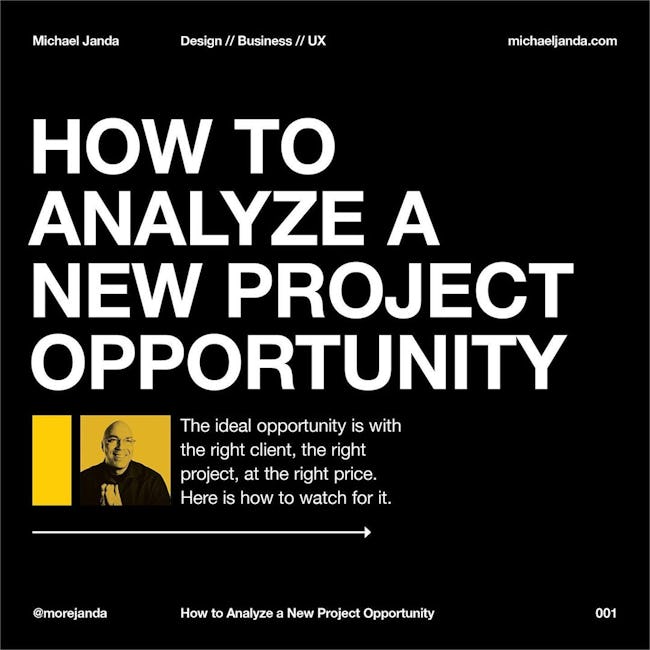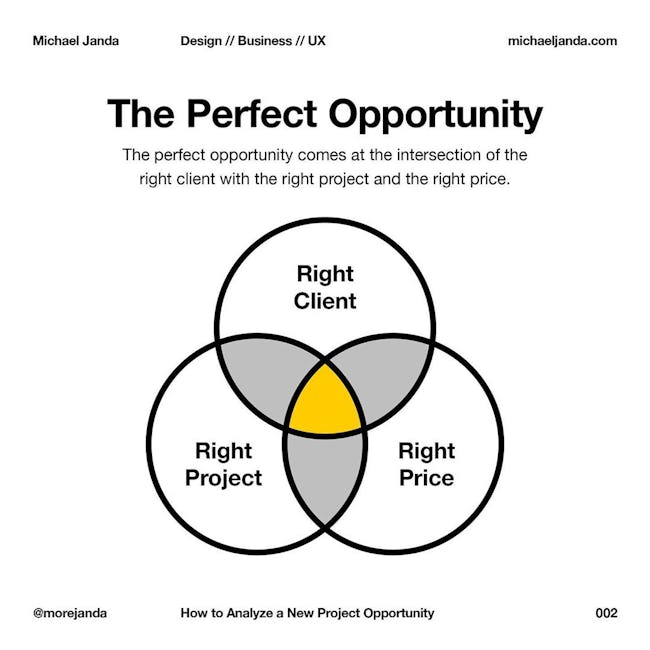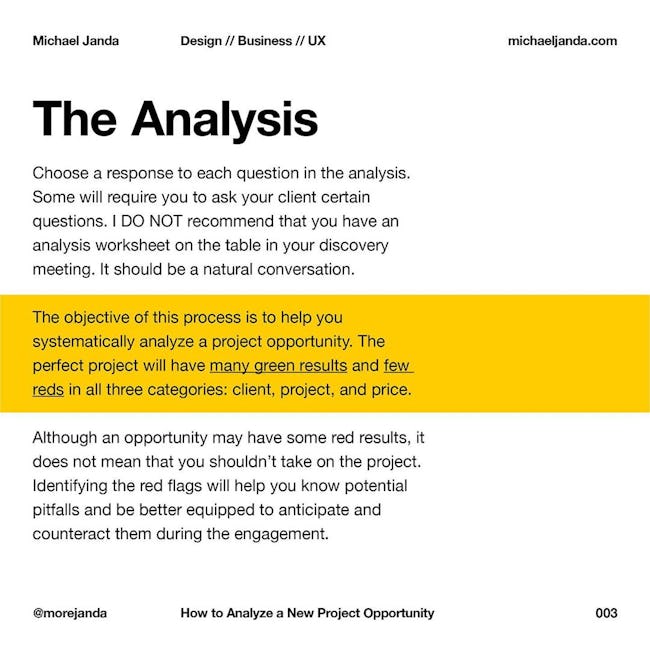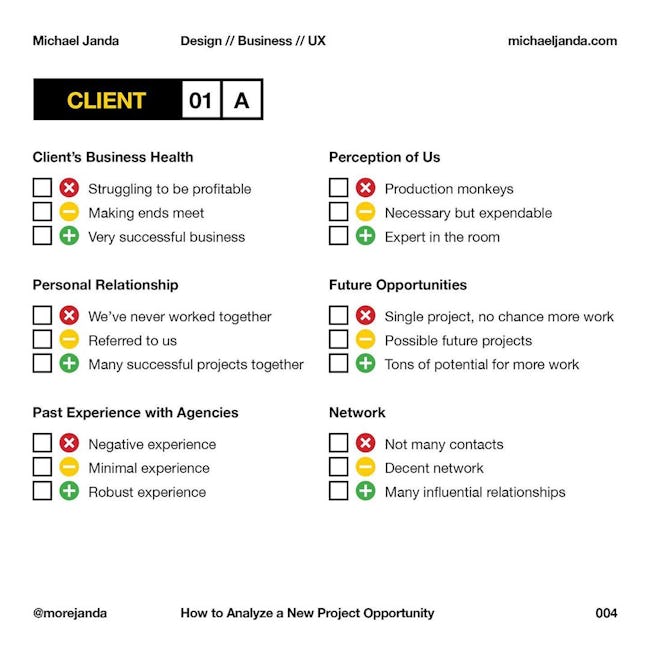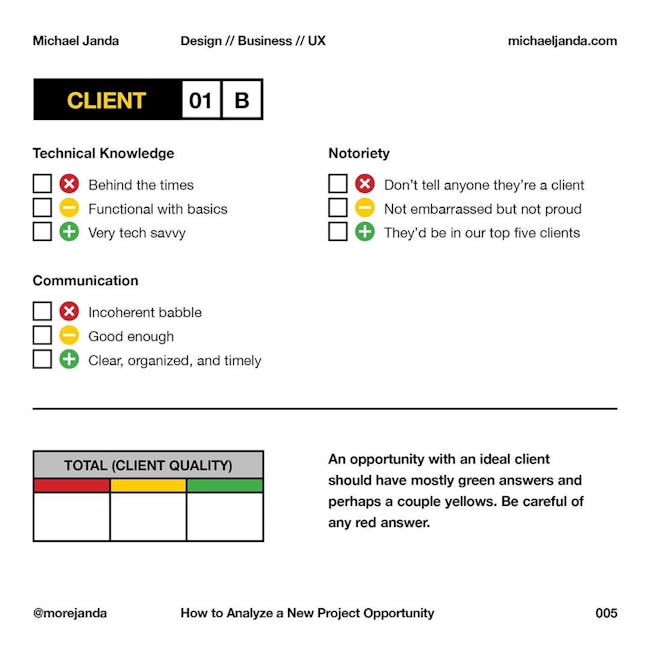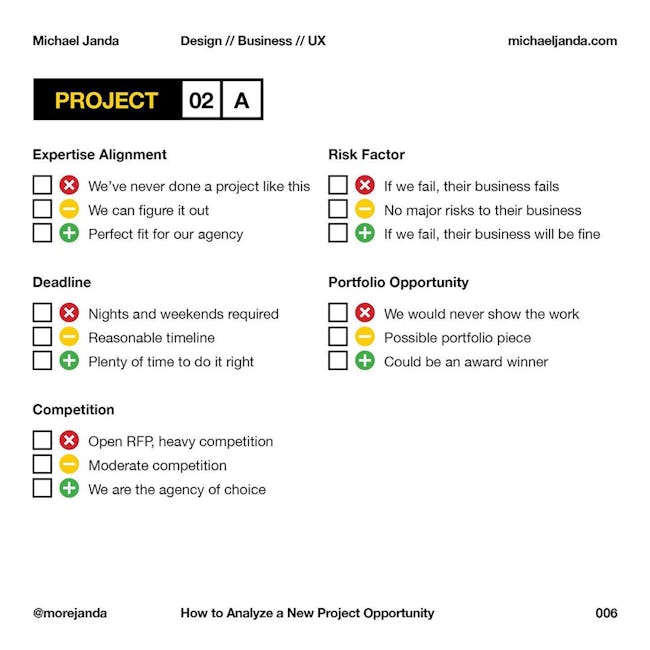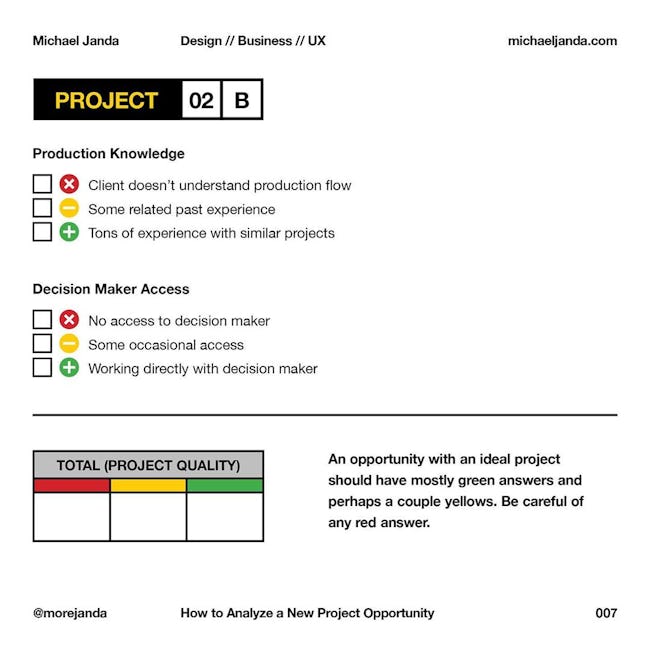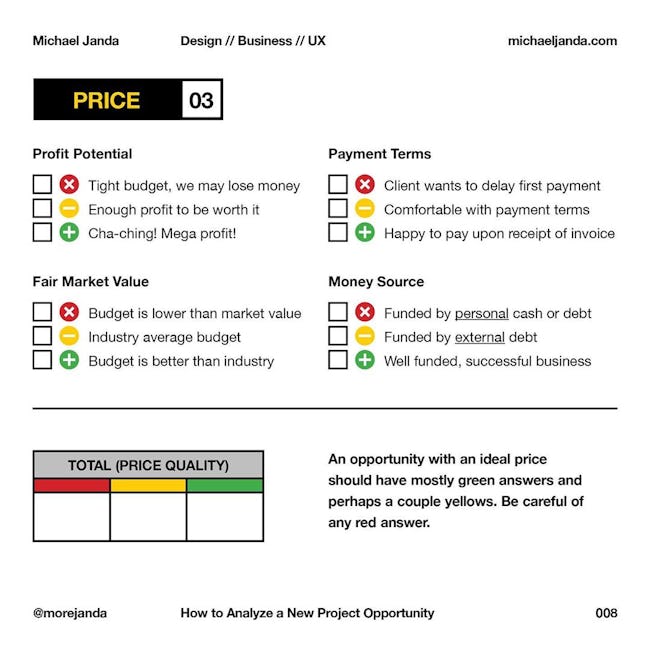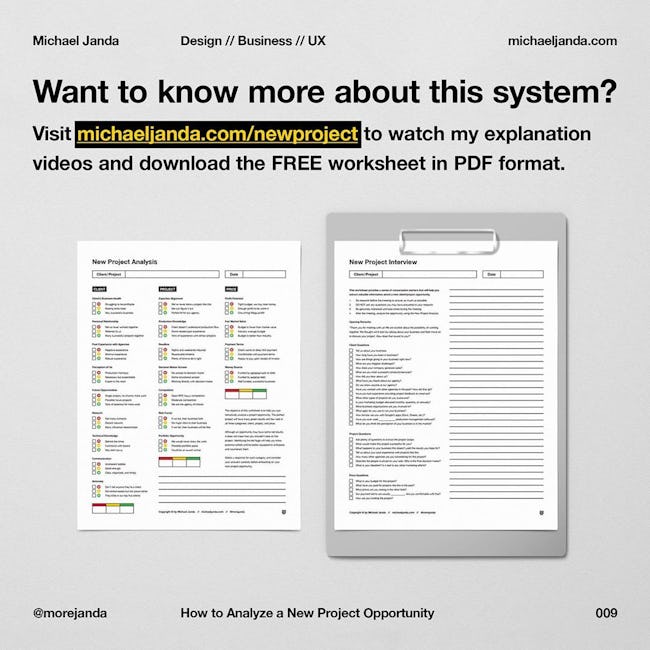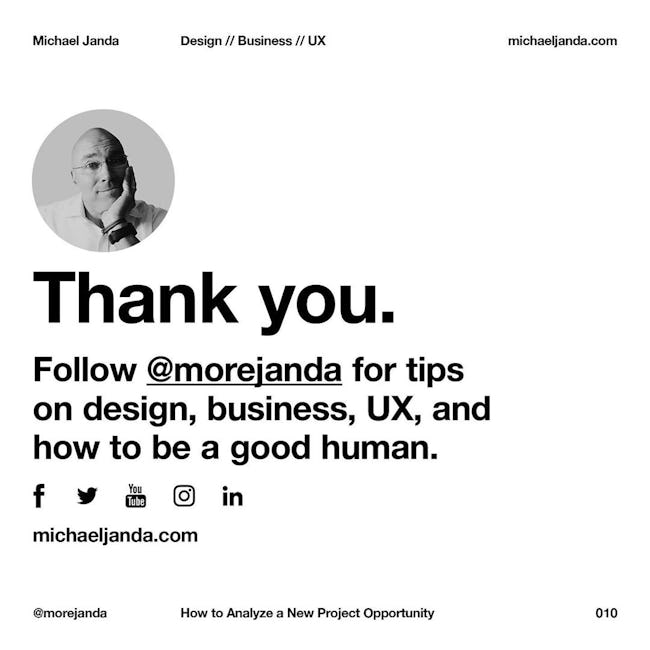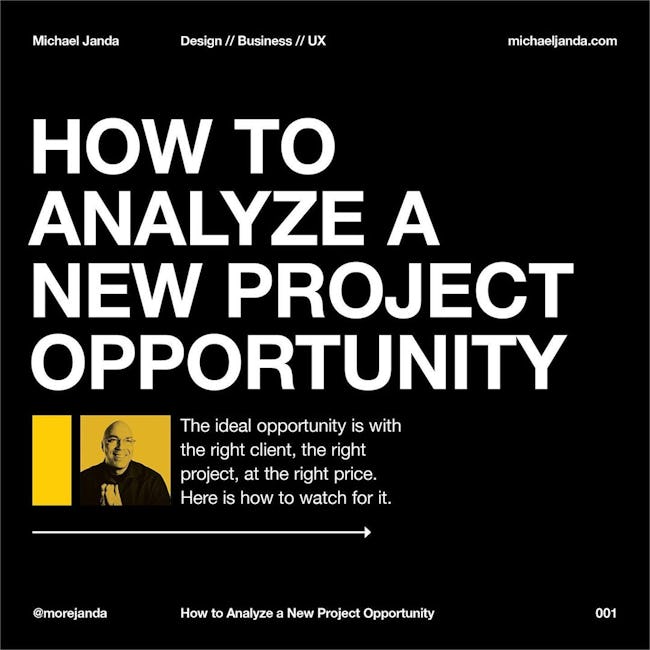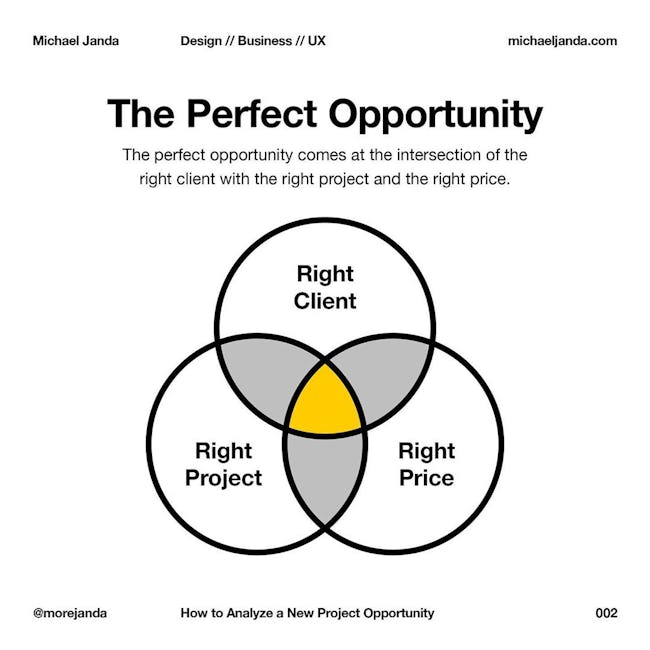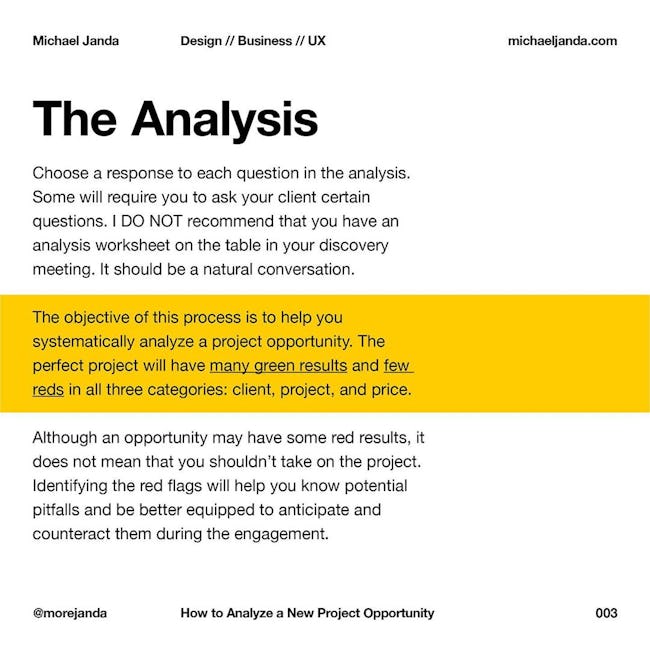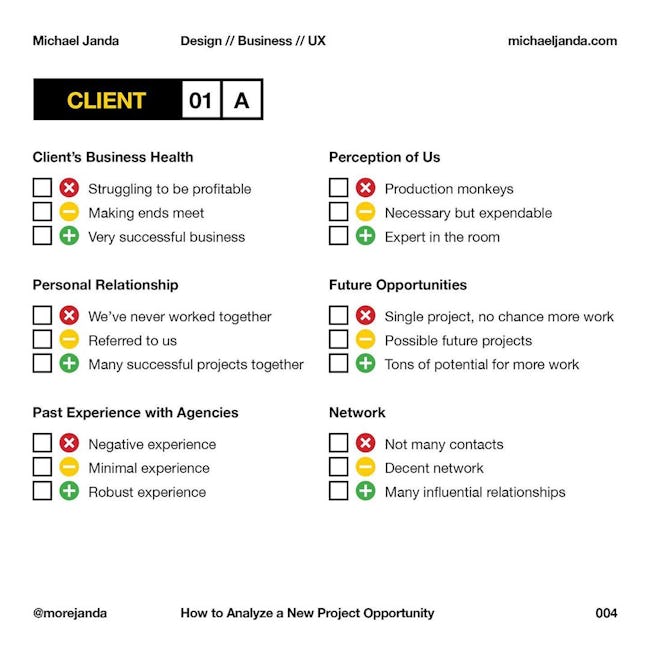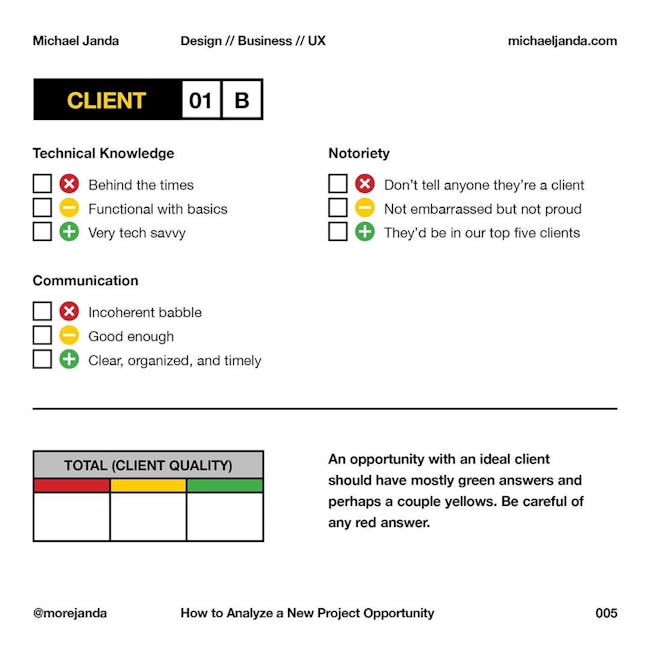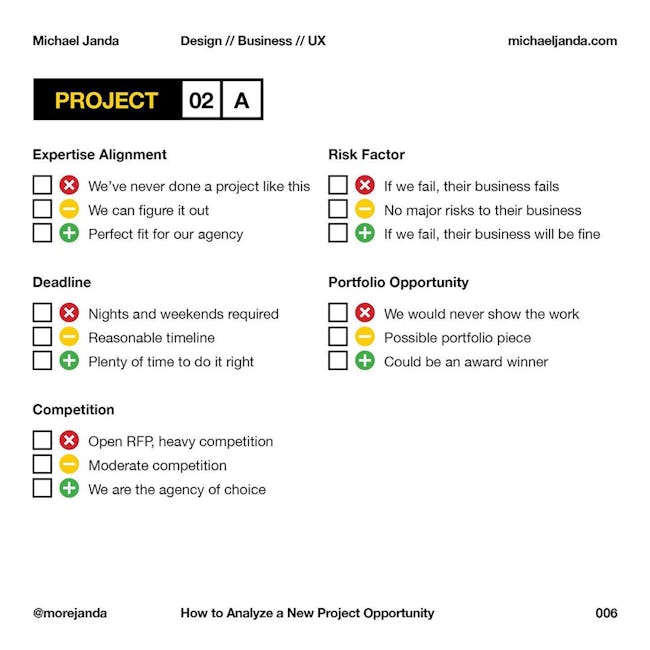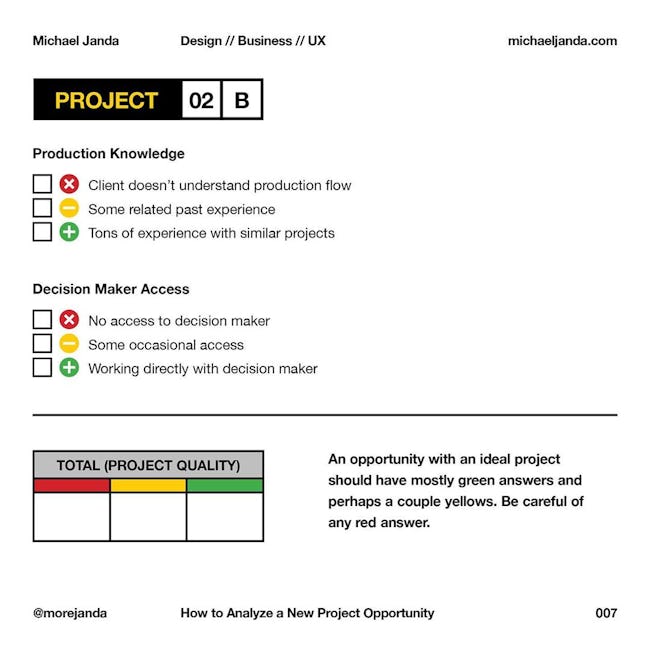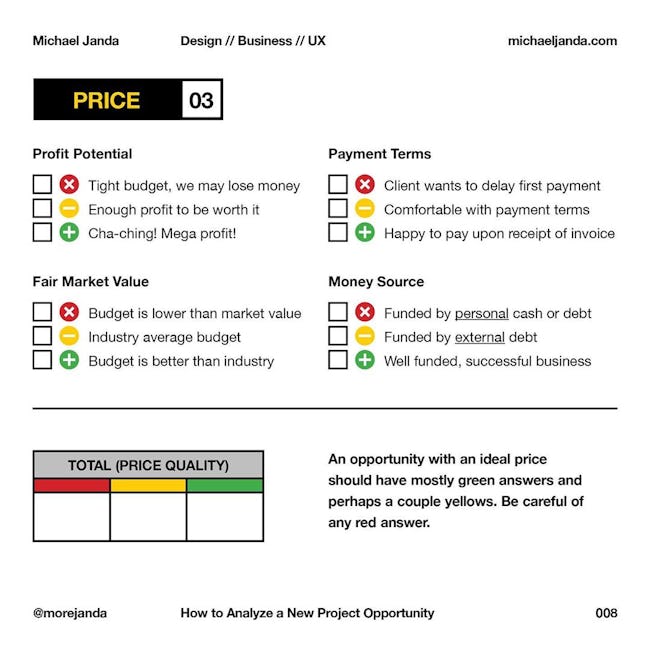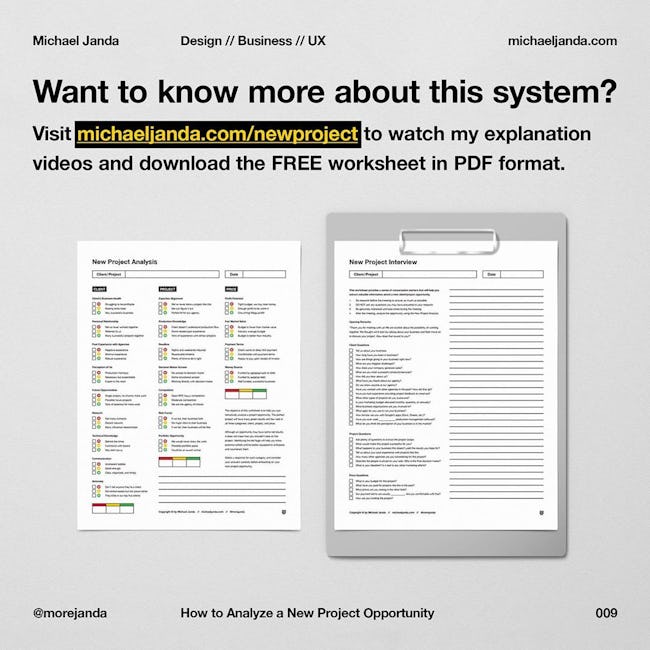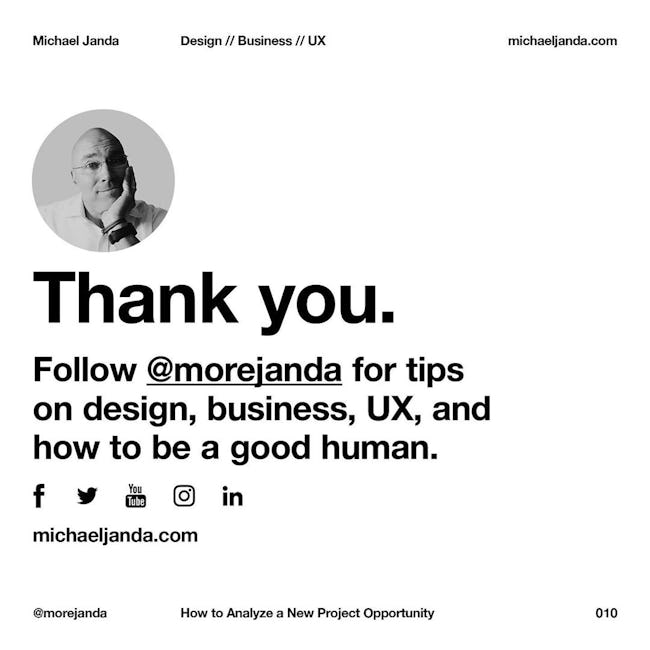 How to Analyze a New Project Opportunity
The ideal opportunity is with the right client, the right project, at the right price. Here is how to watch for it.
The Perfect Opportunity
The perfect opportunity comes at the intersection of the right client with the right project and the right price.
The Analysis
Choose a response to each question in the analysis. Some will require you to ask your client certain questions. I DO NOT recommend that you have an analysis worksheet on the table in your discovery meeting. It should be a natural conversation.
The objective of this process is to help you systematically analyze a project opportunity. The perfect project will have many green results and few reds in all three categories: client, project, and price.
Although an opportunity may have some red results, it does not mean that you shouldn't take on the project. Identifying the red flags will help you know potential pitfalls and be better equipped to anticipate and counteract them during the engagement.
More booklets by Michael Janda
More Business booklets
Your recently viewed booklets
See all booklets