Booklet
How to Add Impressive Gradients in UI Design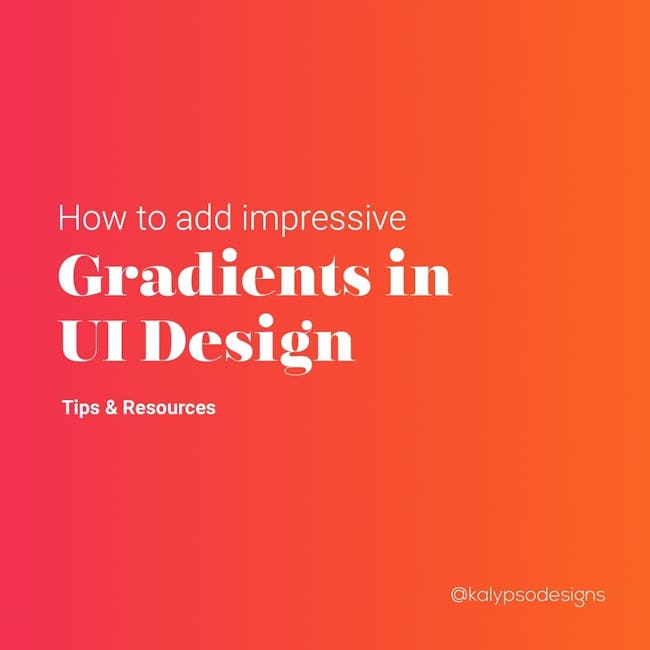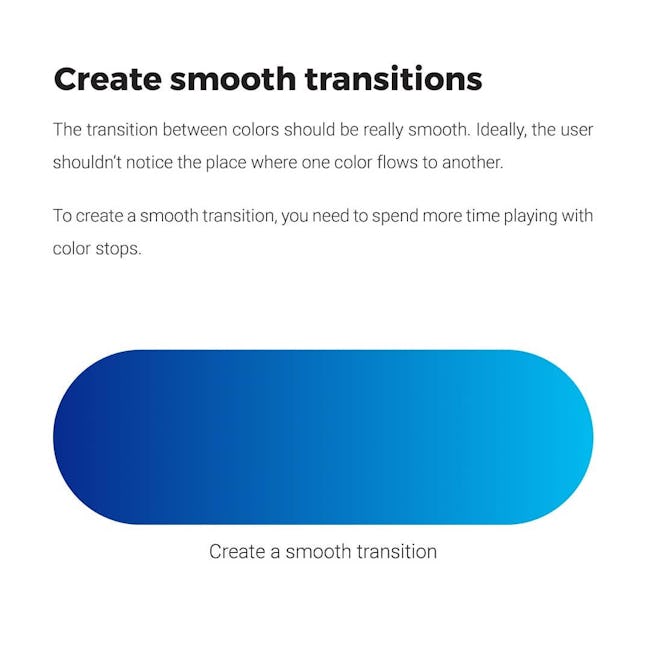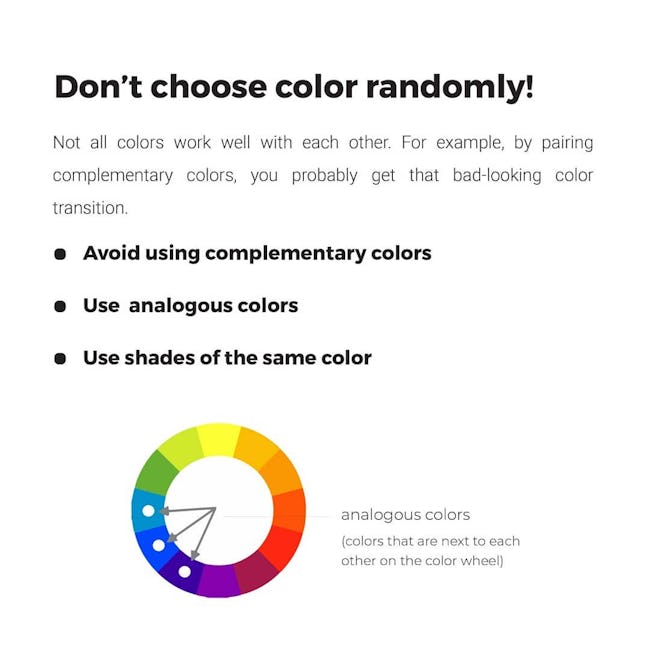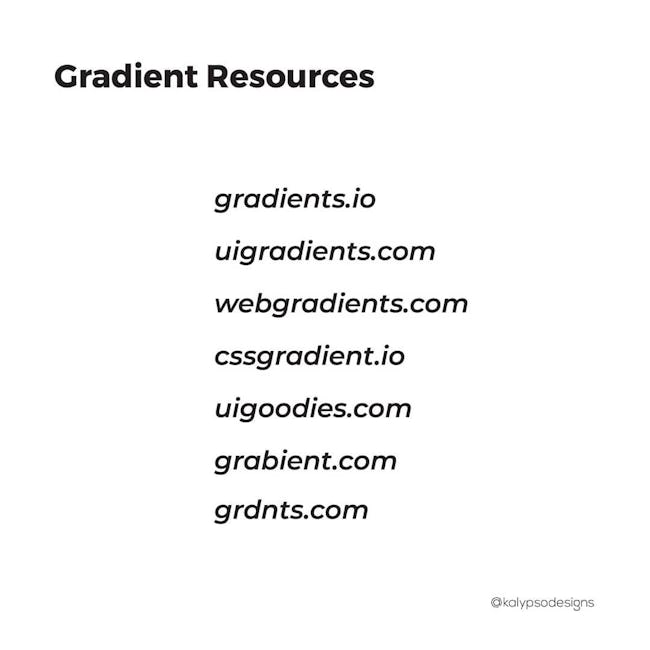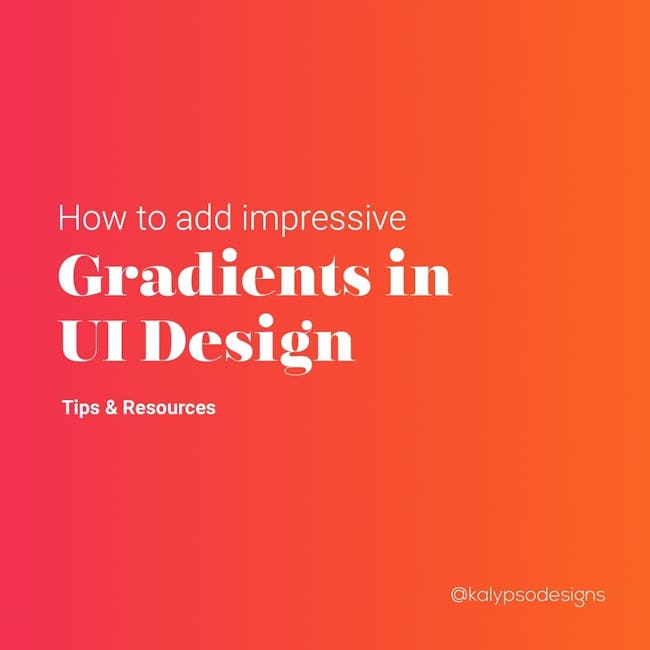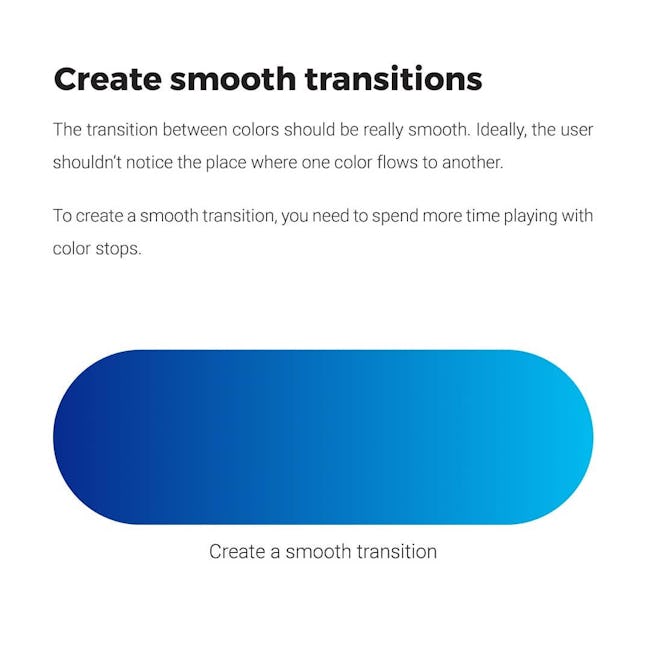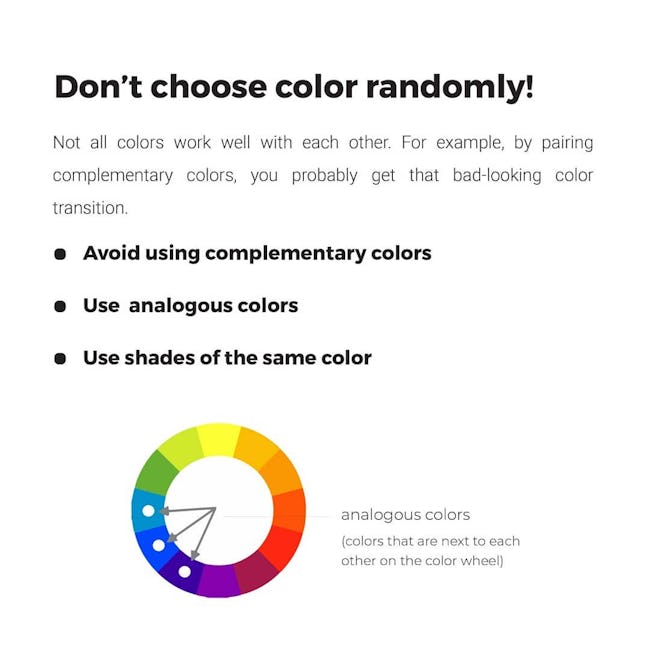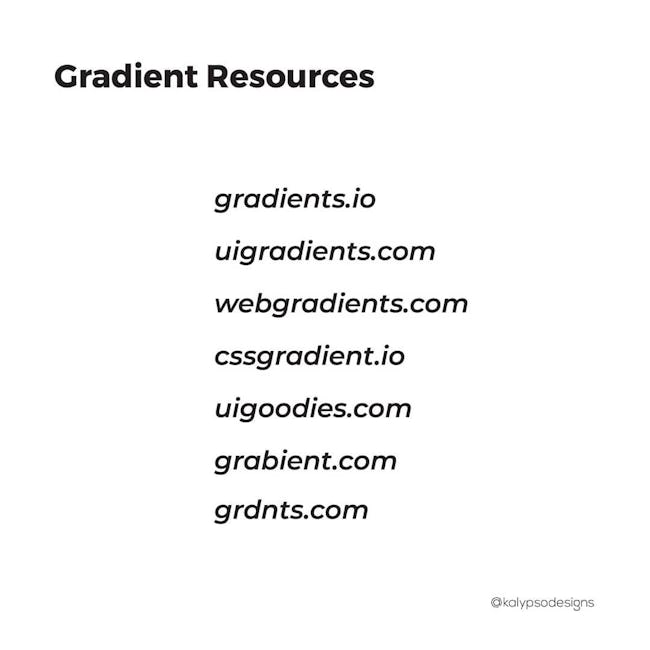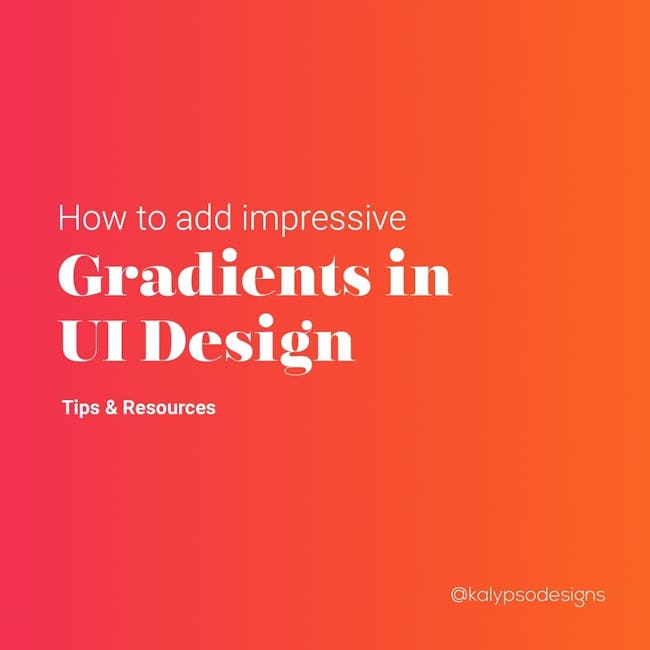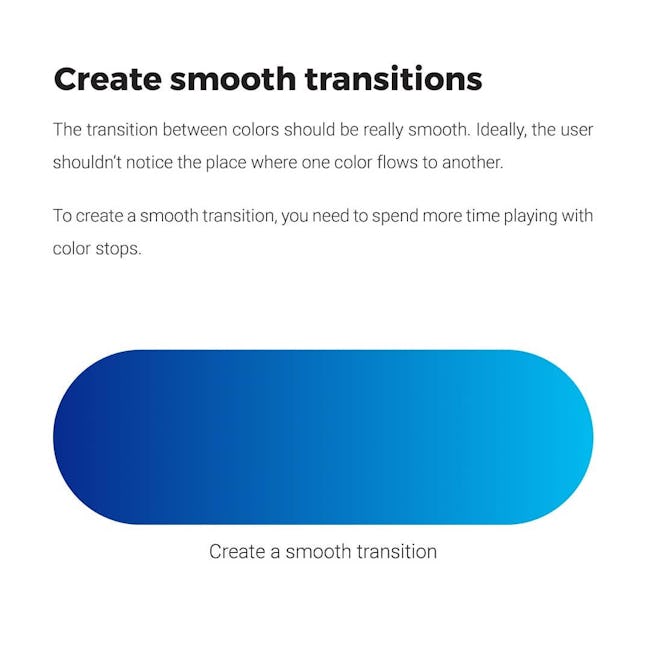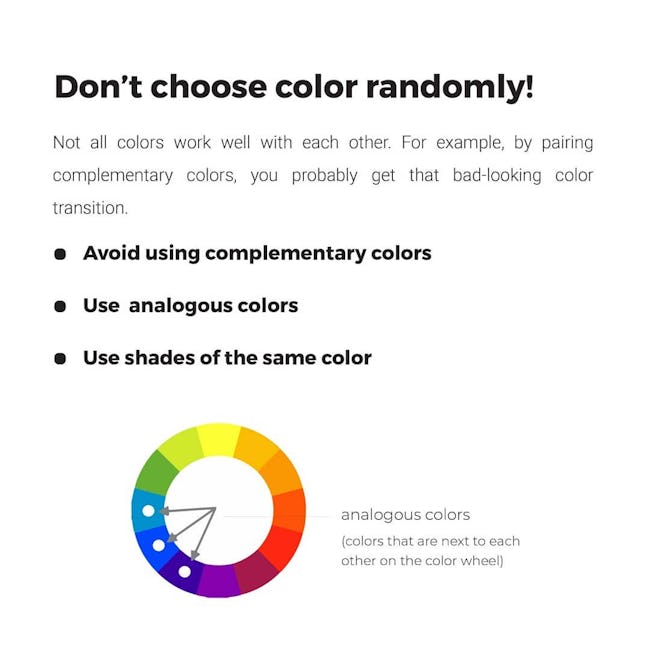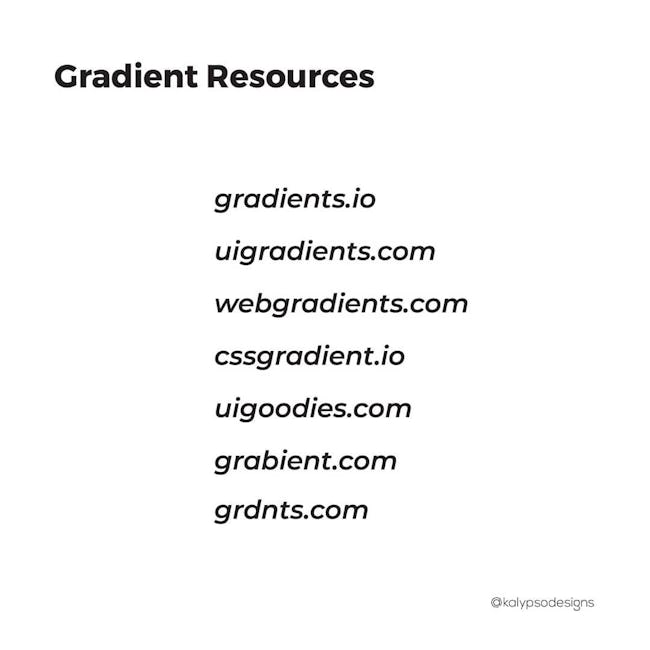 How to Add Impressive Gradients in UI Design
Tips & Resources
Learn basic types of gradients
There are several types of gradients. All involve a central starting point where the color starts and progressively blends into other colors. For this article, I will focus on Linear Gradients:
• Linear
A linear gradient creates a band of colors that progress in a straight line.
The gradient transitions smoothly from one color to the next.
Create smooth transitions
The transition between colors should be really smooth. Ideally, the user shouldn't notice the place where one color flows to another.
To create a smooth transition, you need to spend more time playing with color stops.
Create a smooth transition
Don't choose color randomly!
Not all colors work well with each other. For example, by pairing
complementary colors, you probably get that bad-looking color
• Avoid using complementary colors
• Use analogous colors
• Use shades of the same color
Analogous colors (colors that are next to each other on the color wheel)
Convey emotion or mood
Color evokes emotional responses. We can use this color property to connect with the audience on a deeper level.
Think about what you want your users to feel when they interact with your product.
Bright, bold colors stir positive feelings
Deep tones bring calm
Gradient Resources:
gradients.io
uigradients.com
webgradients.com
cssgradient.io
uigoodies.com
grabient.com
grdnts.com
@kalypsodesigns
More booklets by kalypso
More Design booklets
Your recently viewed booklets
See all booklets