Booklet
How To Add A Custom Cover Image For Instagram Guides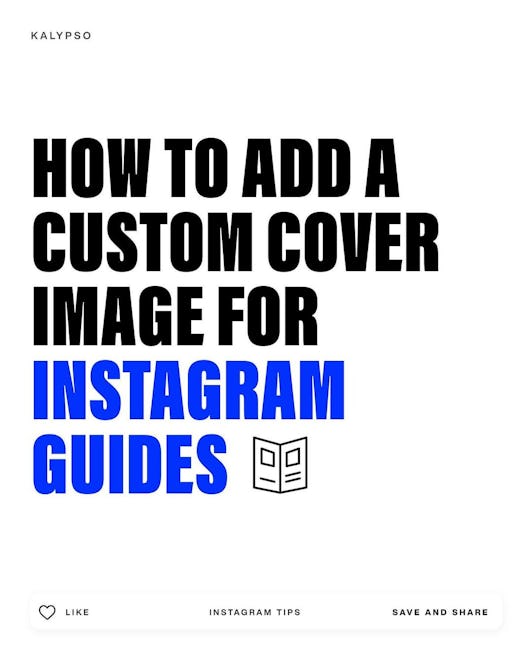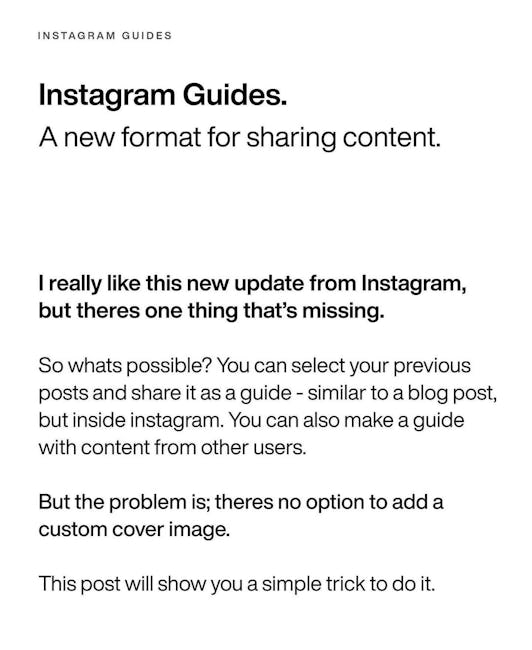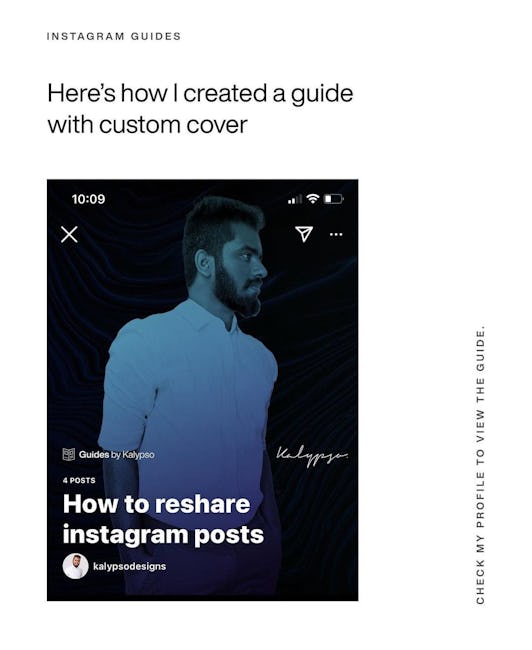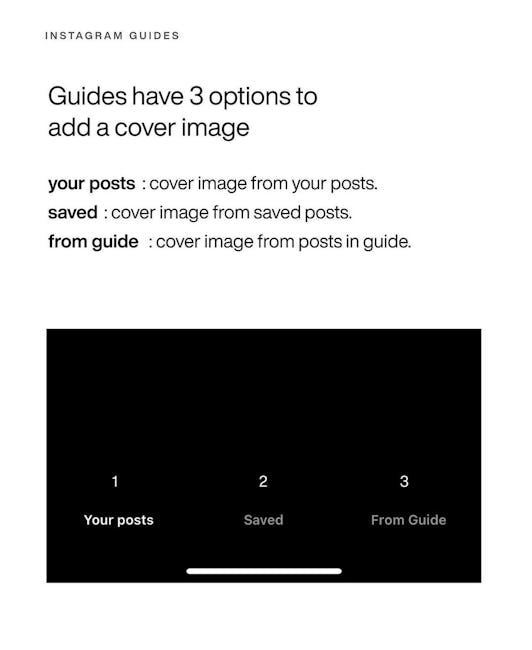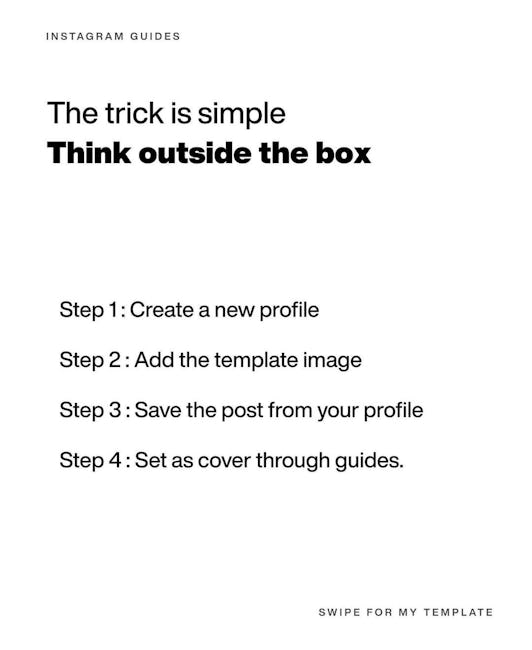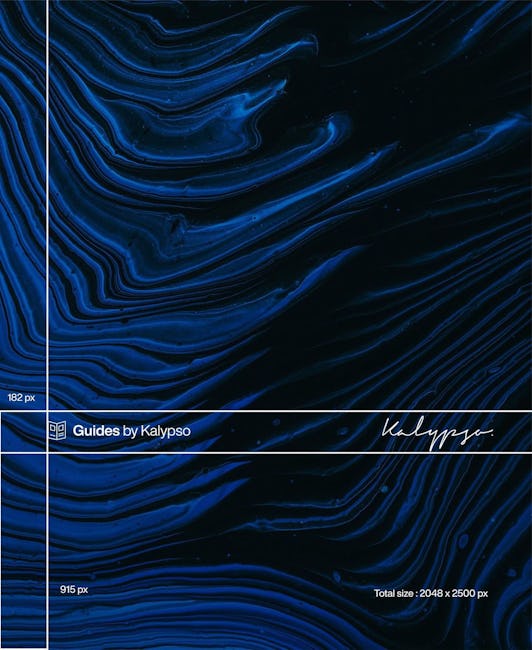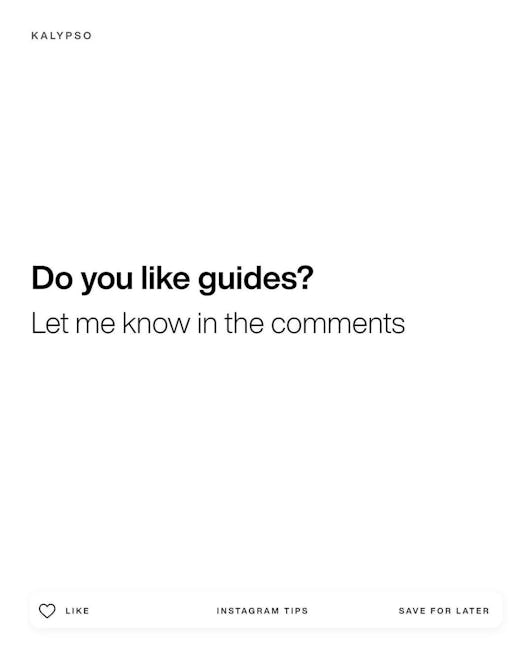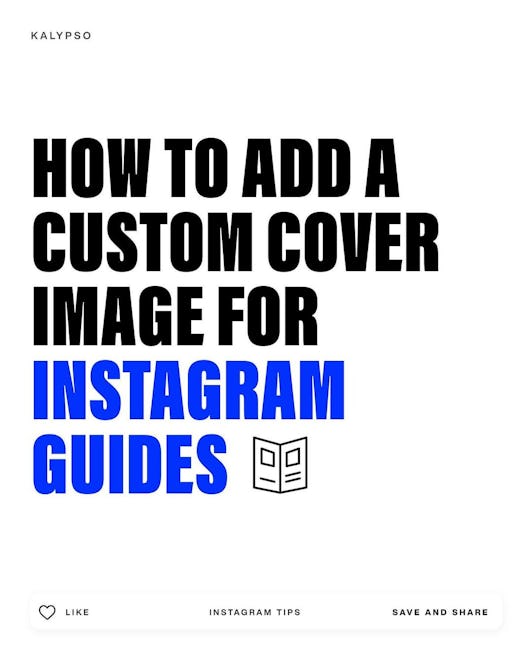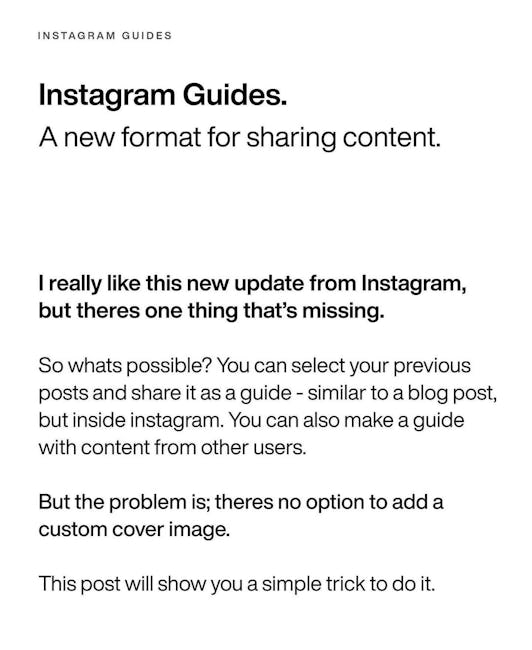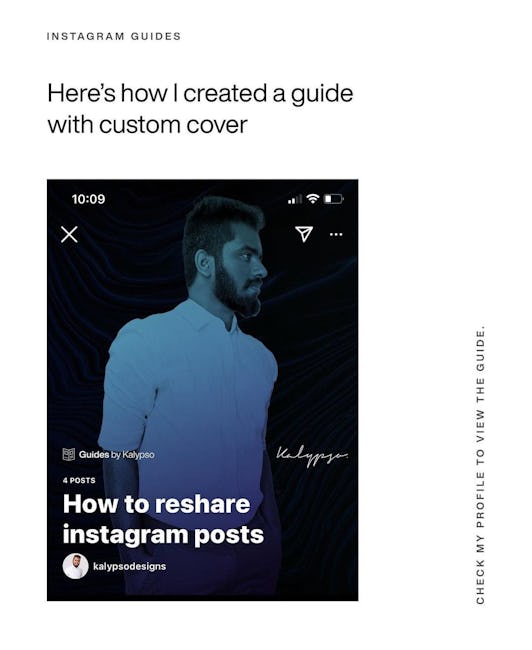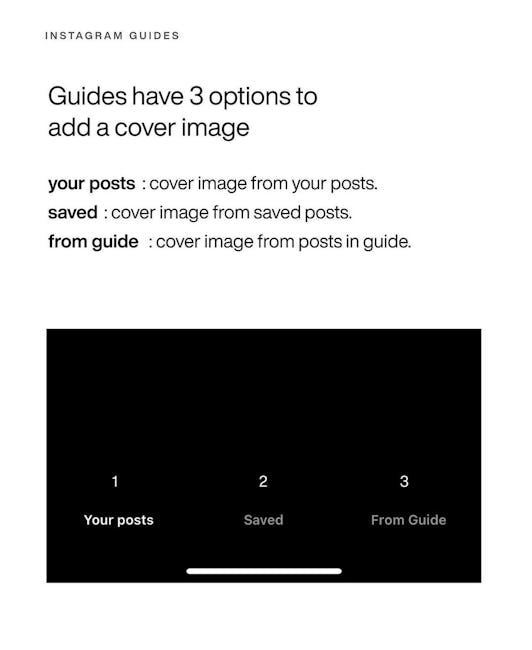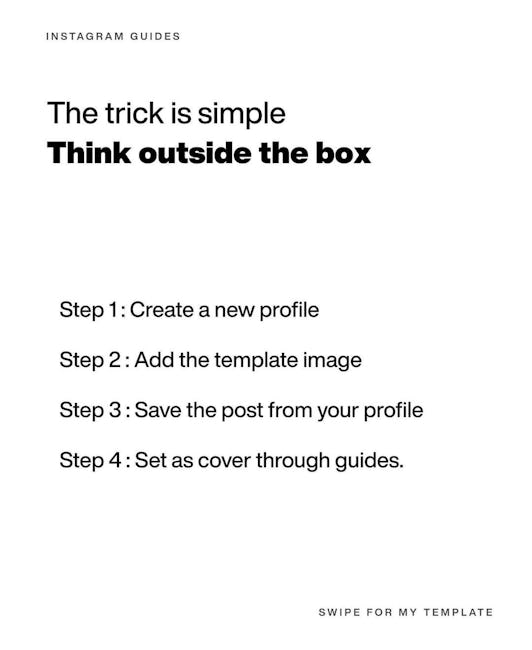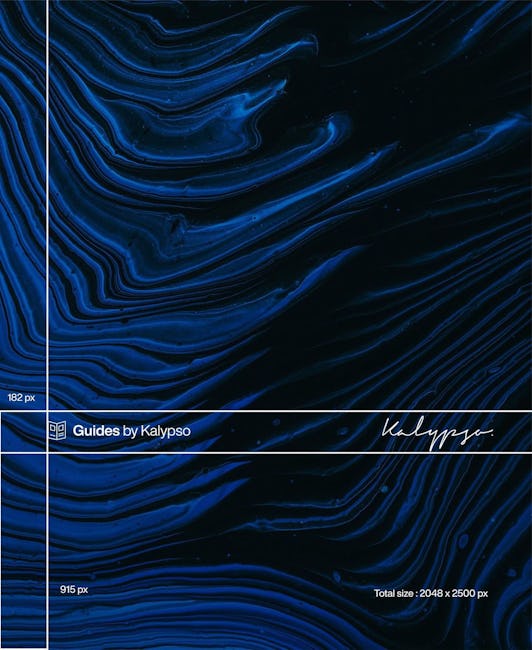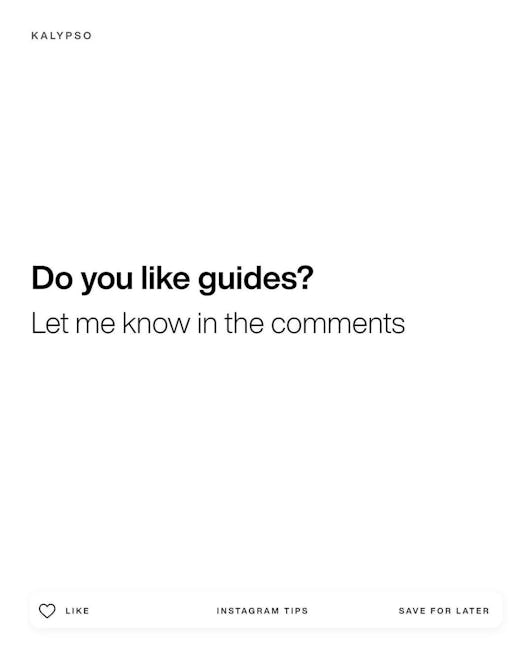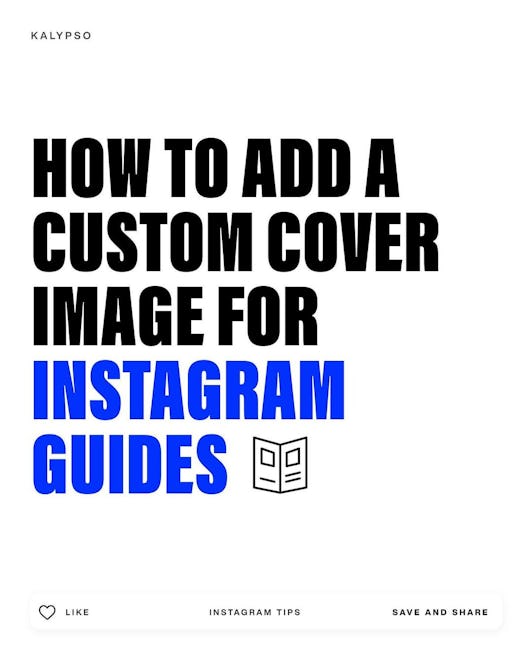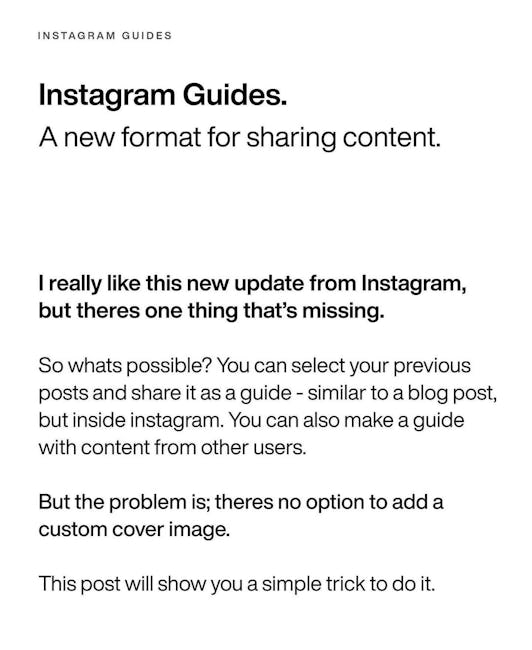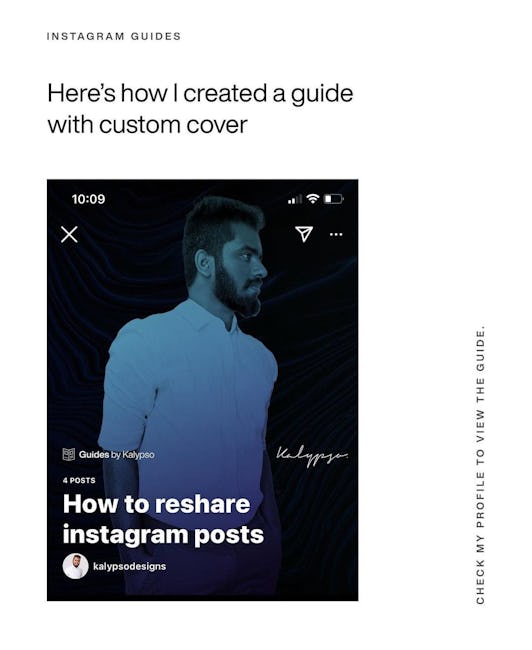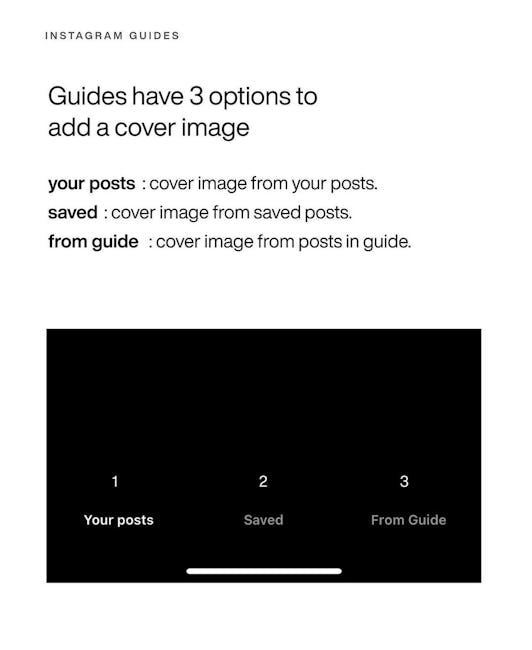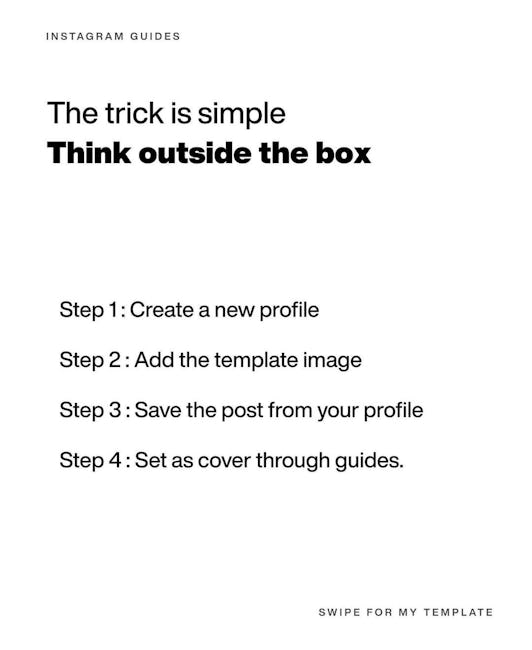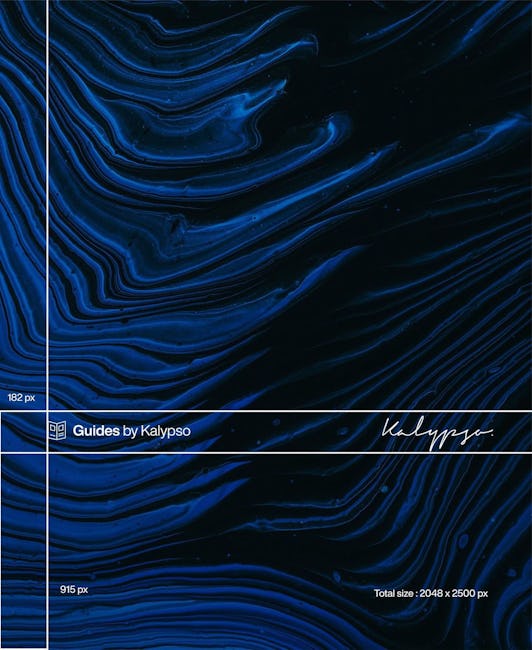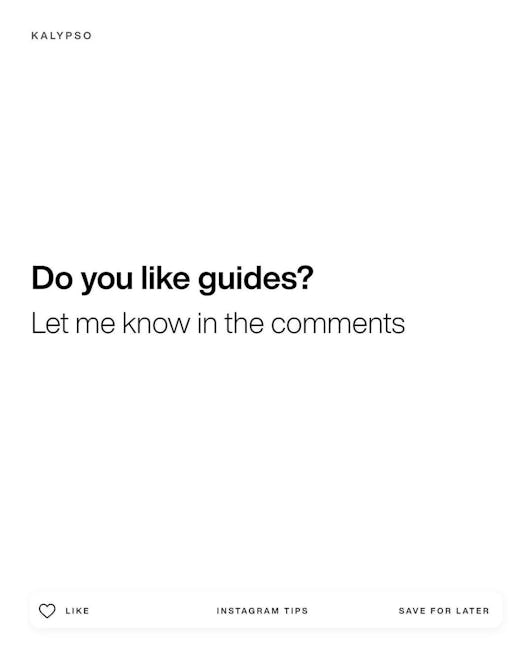 HOW TO ADD A CUSTOM COVER IMAGE FOR INSTAGRAM GUIDES
Instagram Guides.
A new format for sharing content.
I really like this new update from Instagram, but theres one thing that's missing.
So whats possible? You can select your previous posts and share it as a guide - similar to a blog post, but inside instagram. You can also make a guide with content from other users.
But the problem is; theres no option to add a custom cover image.
This post will show you a simple trick to do it.
Here's how I created a guide with custom cover
Guides have 3 options to add a cover image
your posts : cover image from your posts.
saved : cover image from saved posts.
from guide : cover image from posts in guide.
The trick is simple
Think outside the box
Step 1 : Create a new profile
Step 2 : Add the template image
Step 3 : Save the post from your profile
Step 4 : Set as cover through guides.
Do you like guides?
Let me know in the comments
More booklets by kalypso
More Design booklets
Your recently viewed booklets
See all booklets