Booklet
How the Save My Cents Invest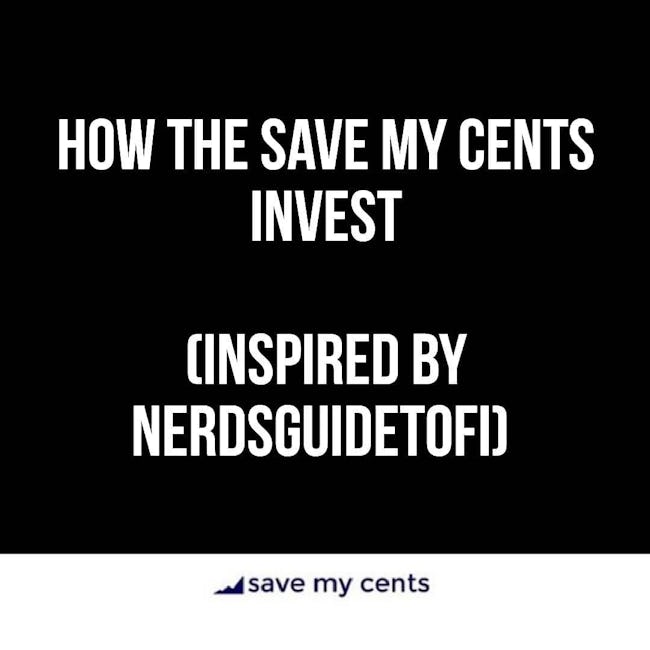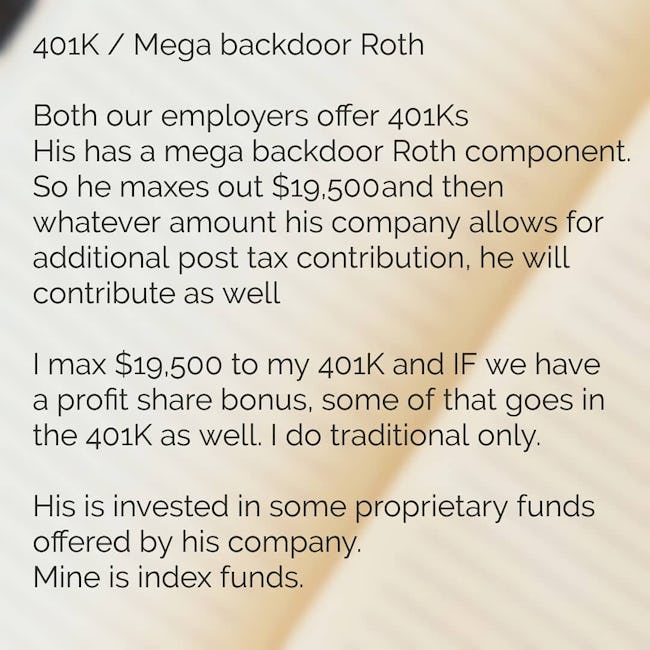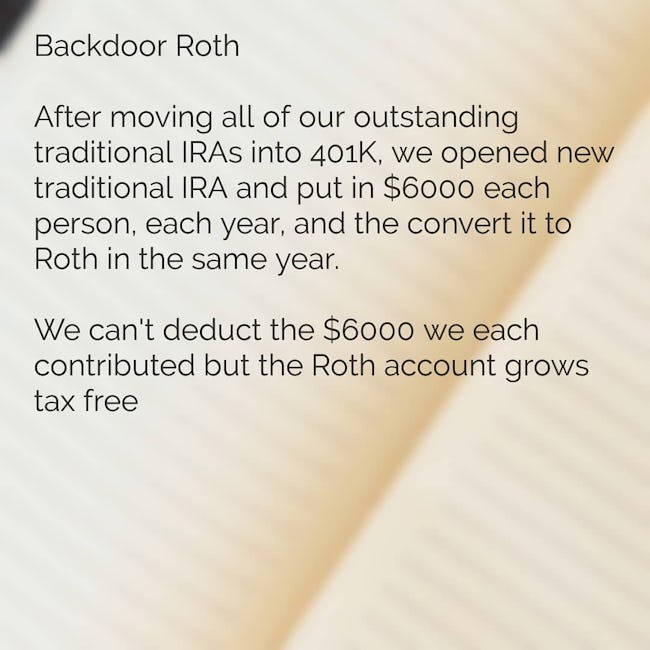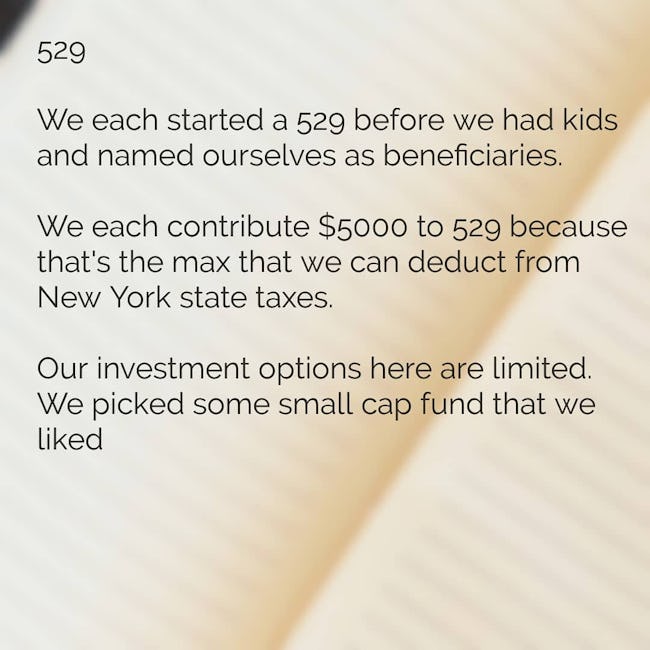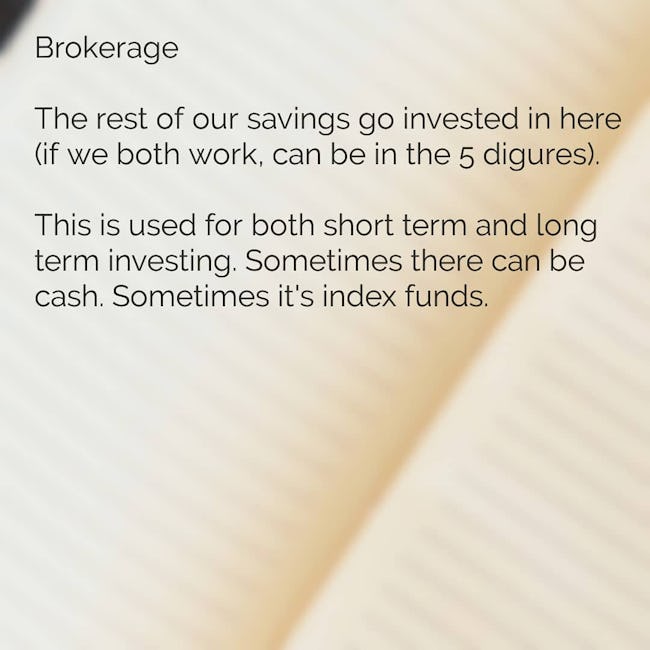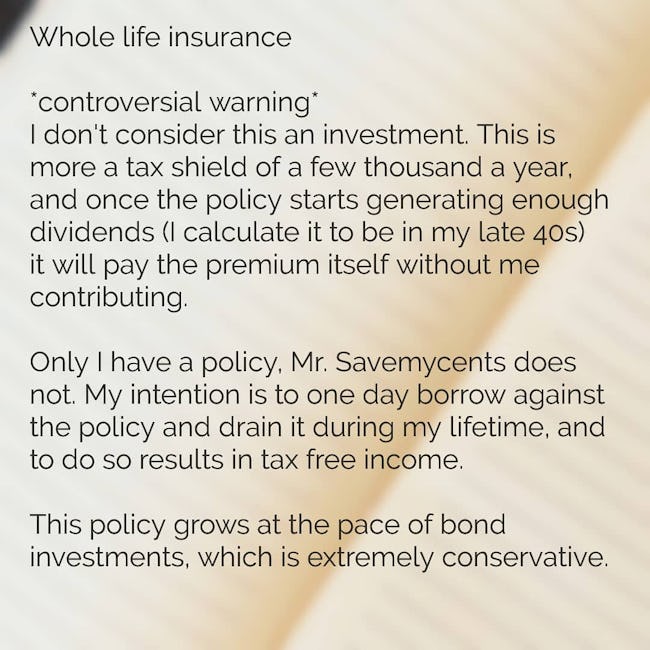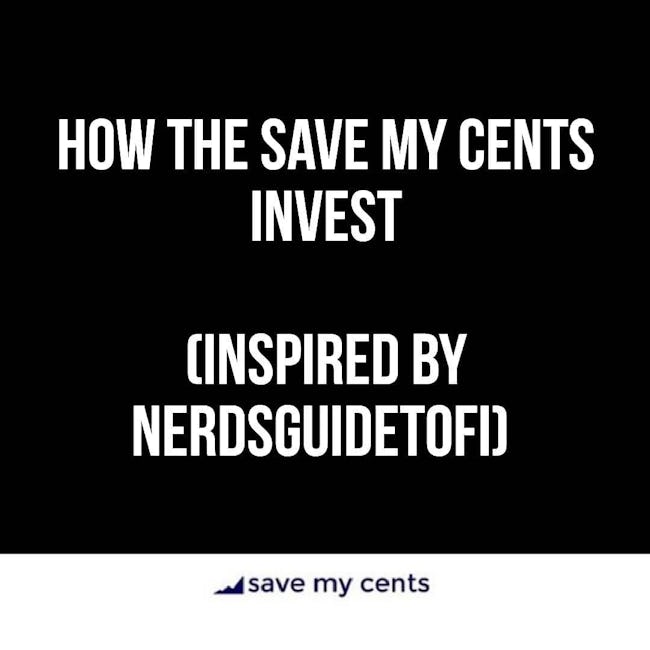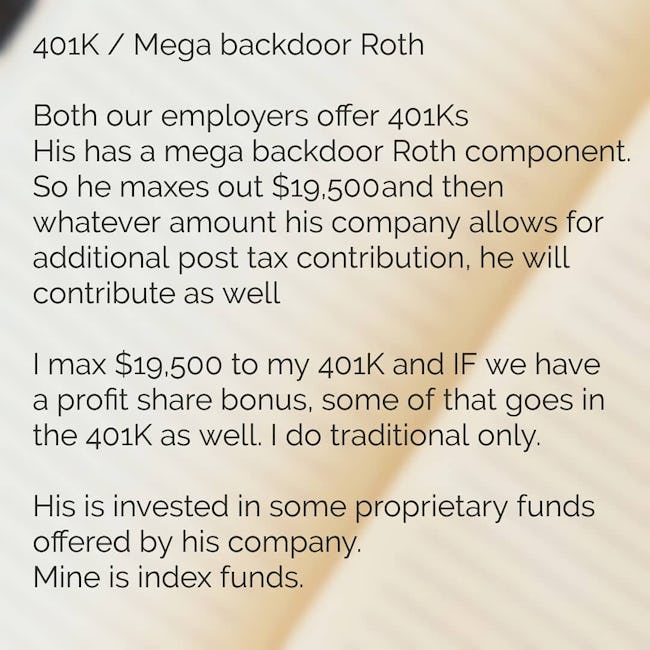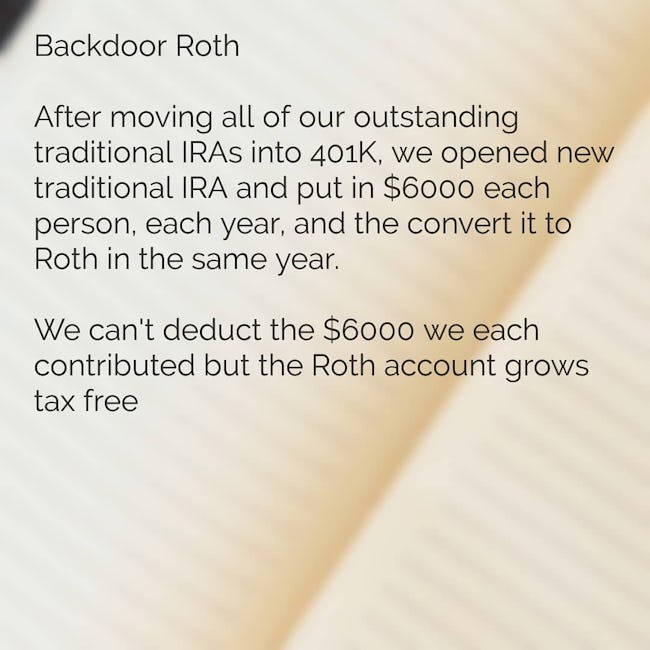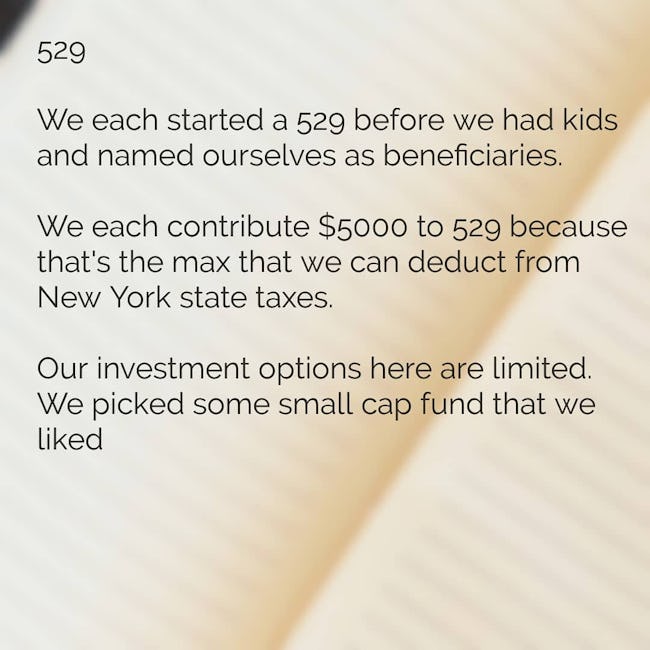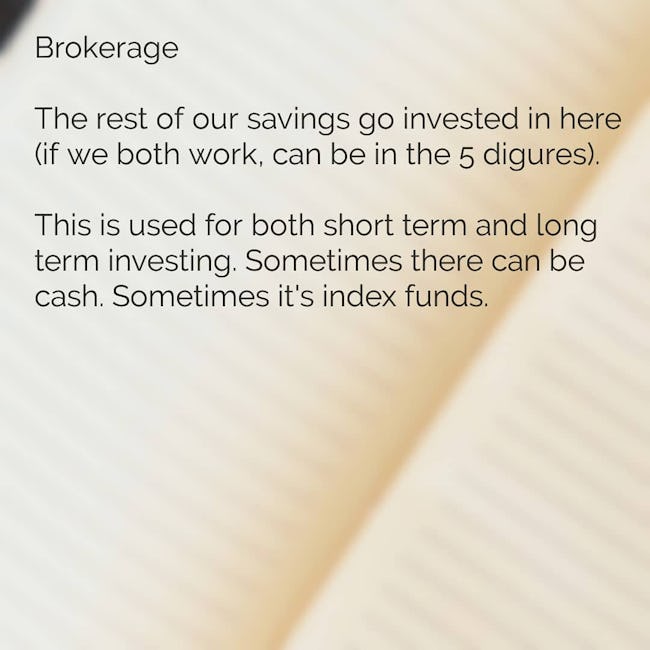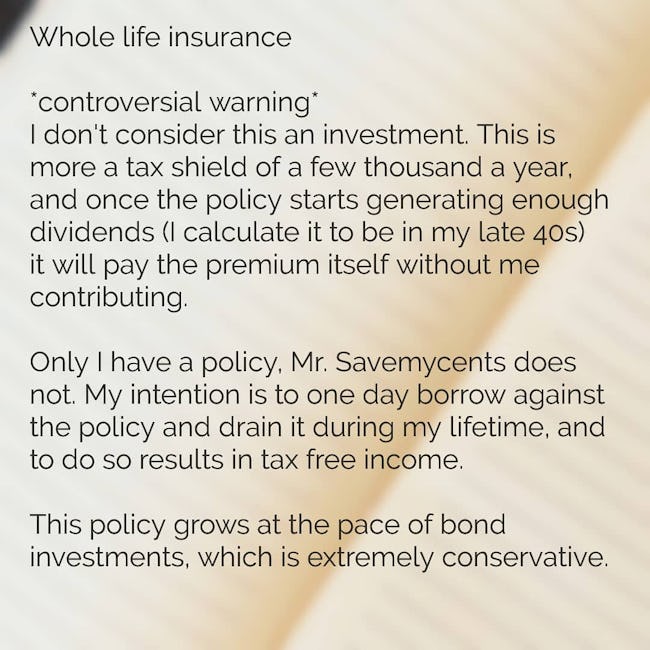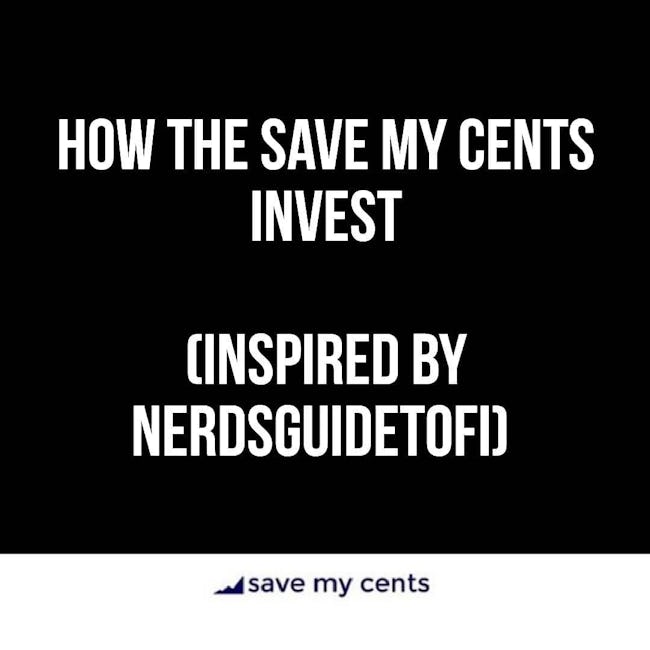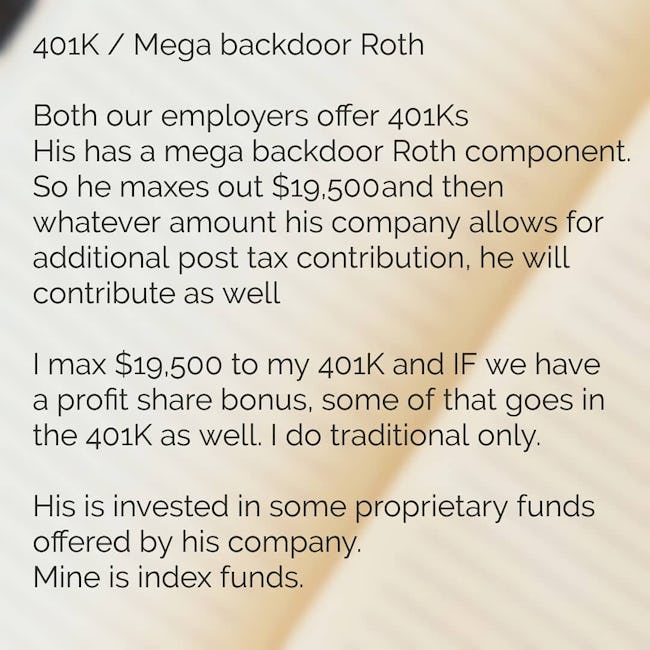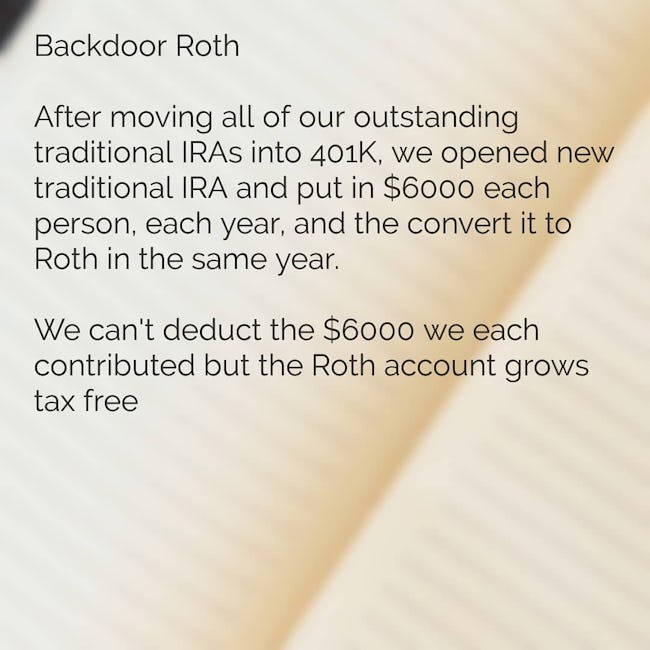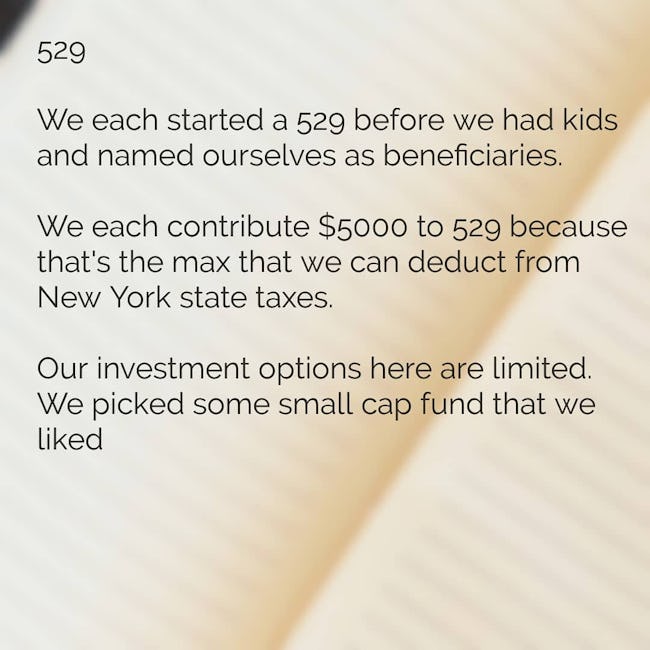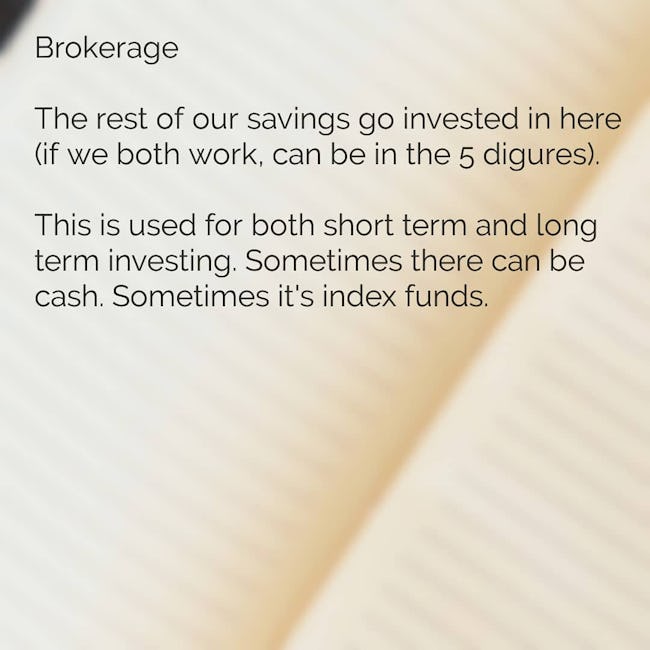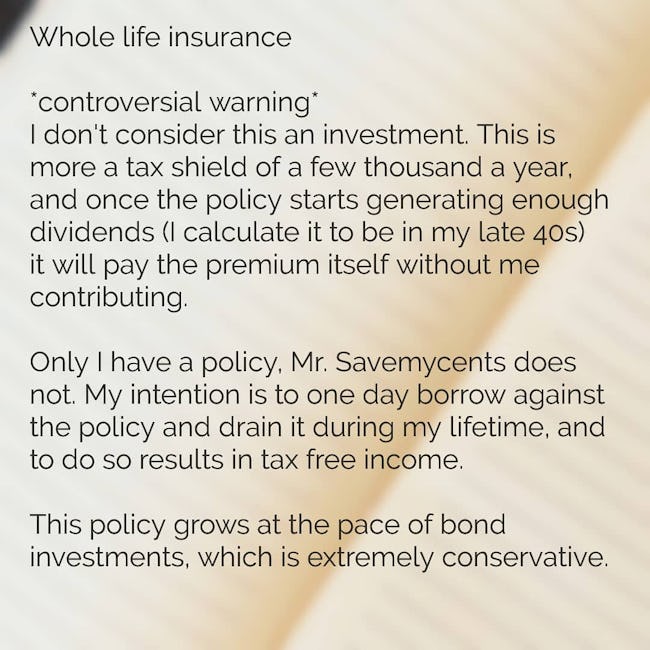 How the Save My Cents Invest
401K / Mega backdoor Roth
Both our employers offer 401Ks
His has a mega backdoor Roth component. So he maxes out $19,500and then whatever amount his company allows for additional post tax contribution, he will contribute as well
I max $19,500 to my 401K and IF we have a profit share bonus, some of that goes in the 401K as well. I do traditional only.
His is invested in some proprietary funds offered by his company. Mine is index funds.
Backdoor Roth
After moving all of our outstanding traditional IRAs into 401K, we opened new traditional IRA and put in $6000 each person, each year, and the convert it to Roth in the same year.
We can't deduct the $6000 we each contributed but the Roth account grows tax free
529
We each started a 529 before we had kids and named ourselves as beneficiaries.
We each contribute $5000 to 529 because that's the max that we can deduct from New York state taxes.
Our investment options here are limited. We picked some small cap fund that we liked
Brokerage
The rest of our savings go invested in here (if we both work, can be in the 5 digures).
This is used for both short term and long term investing. Sometimes there can be cash. Sometimes it's index funds.
Whole life insurance
*controversial warning*
I dont consider this an investment. This is more a tax shield of a few thousand a year, and once the policy starts generating enough dividends (l calculate it to be in my late 40s) it will pay the premium itself without me contributing.
Only I have a policy, Mr. Savemycents does not. My intention is to one day borrow against the policy and drain it during my lifetime, and to do so results in tax free income.
This policy grows at the pace of bond investments, which is extremely conservative.
More booklets by Shang
More Finance & Accounting booklets
Your recently viewed booklets
See all booklets