Booklet
How Shade Skin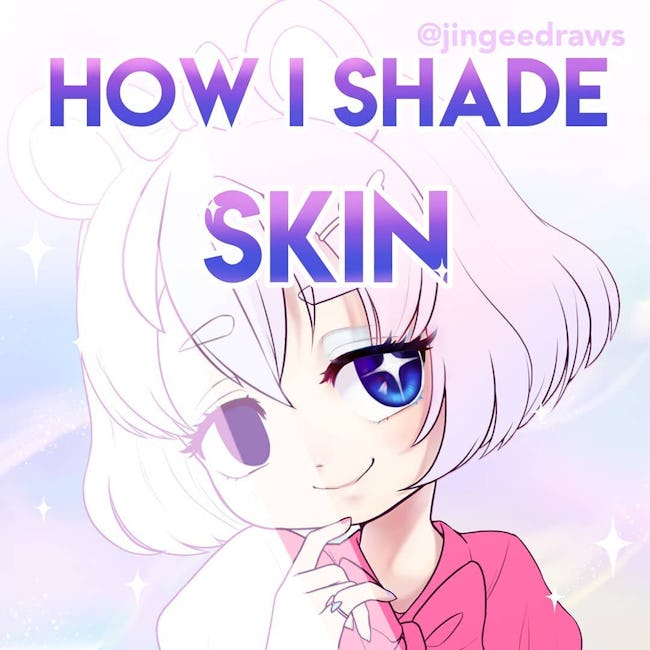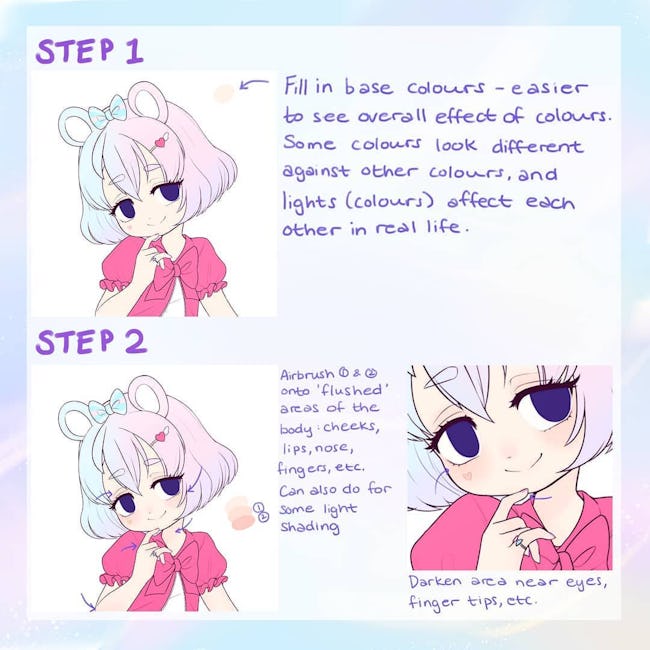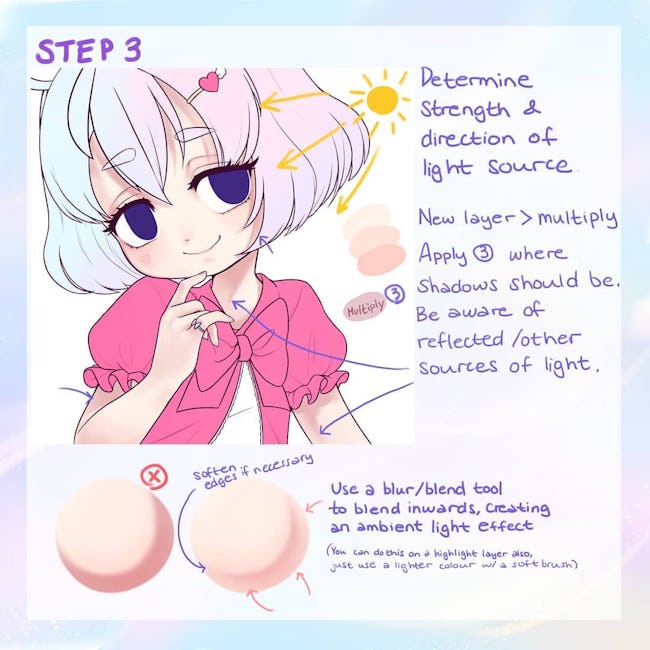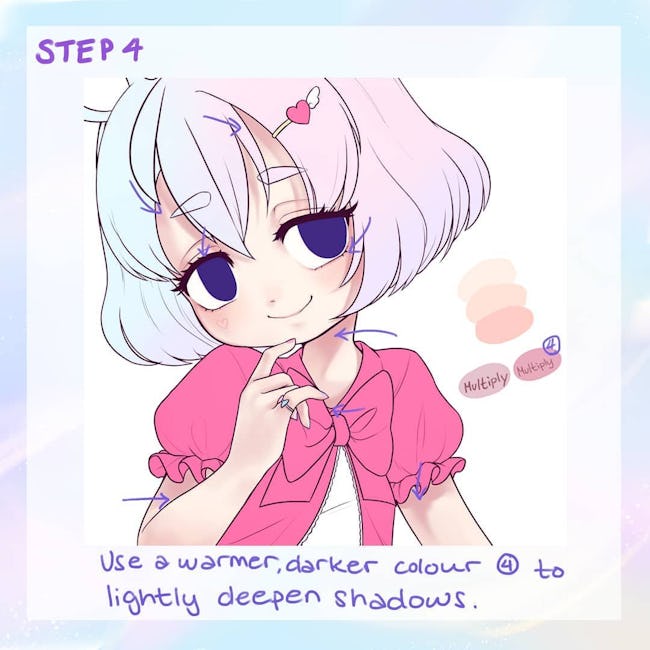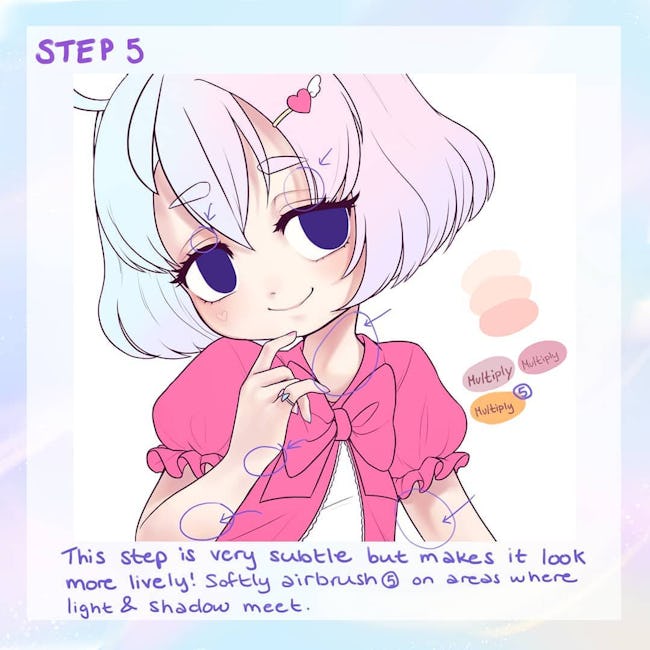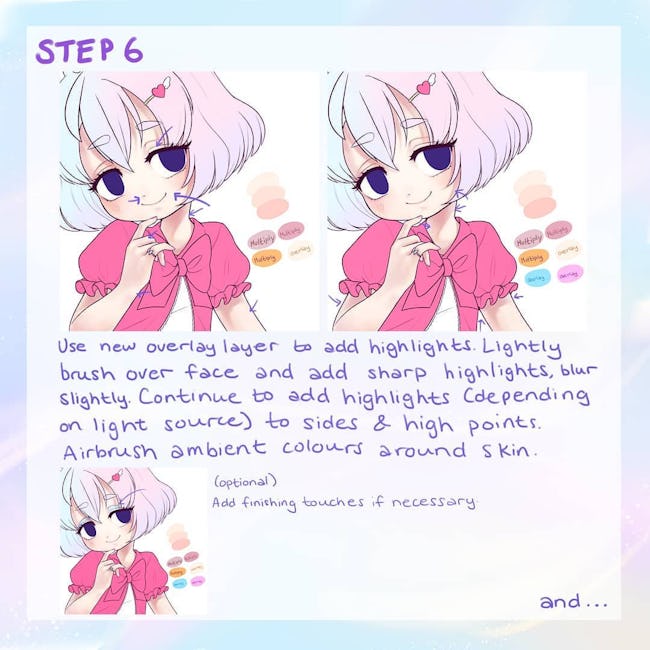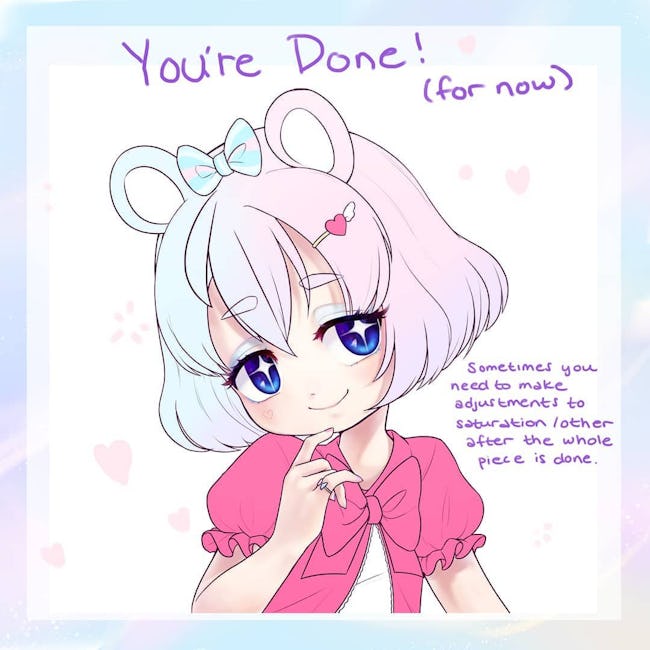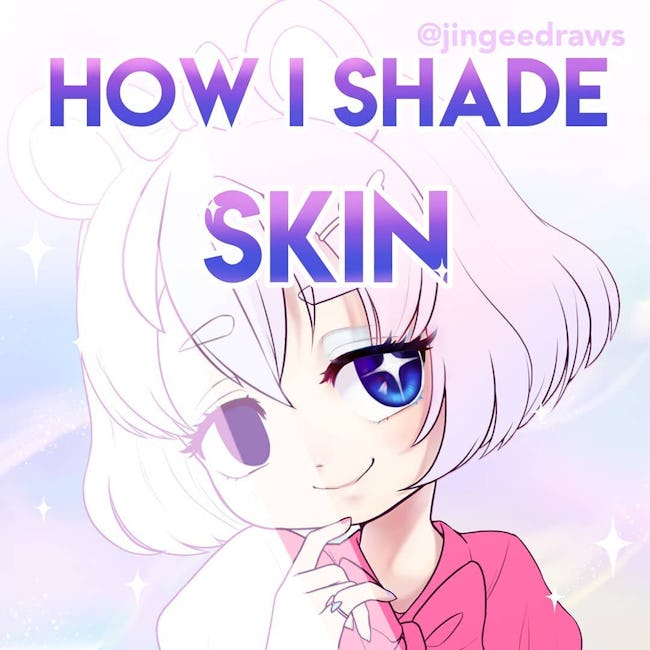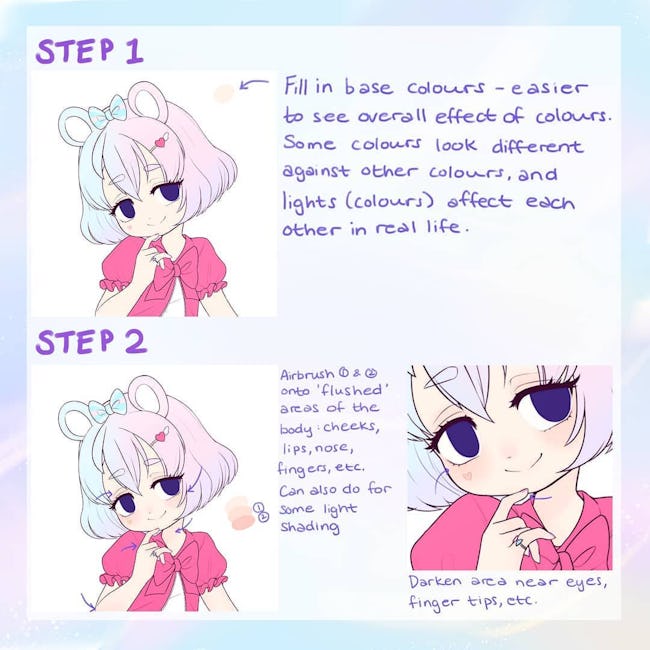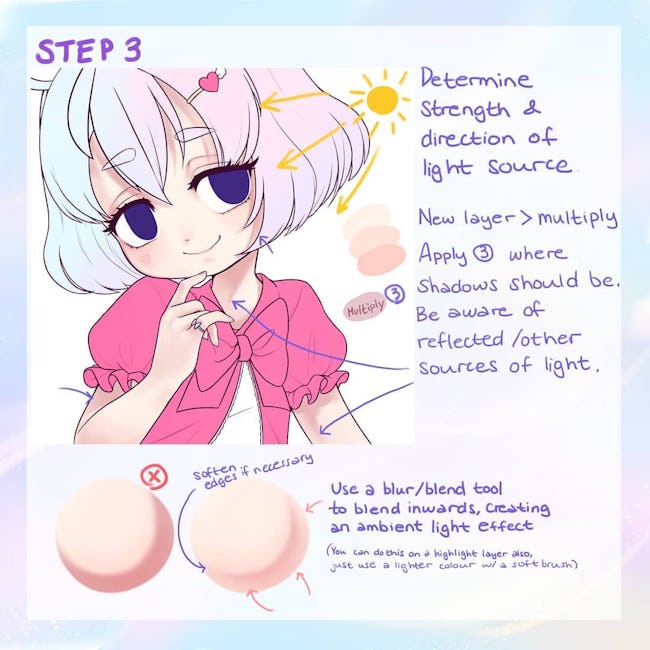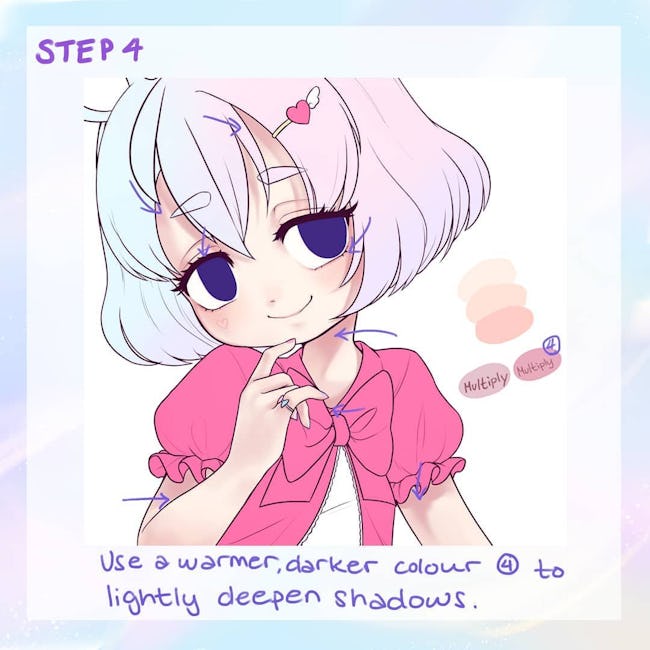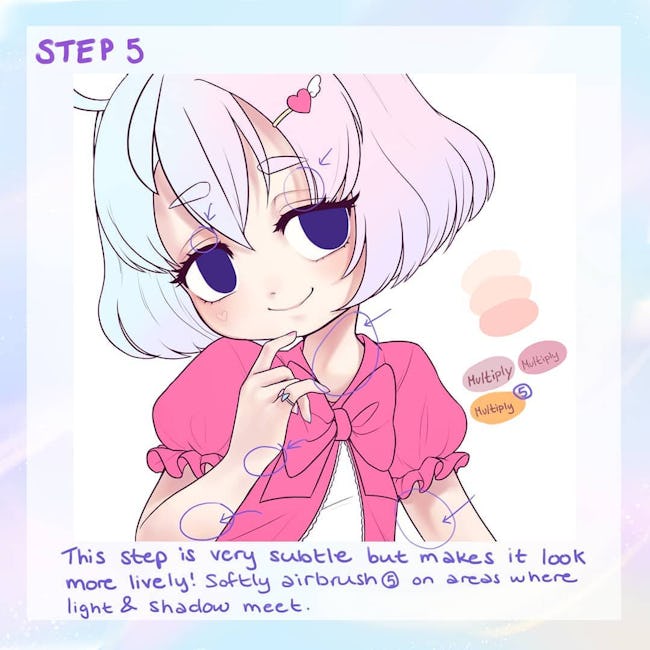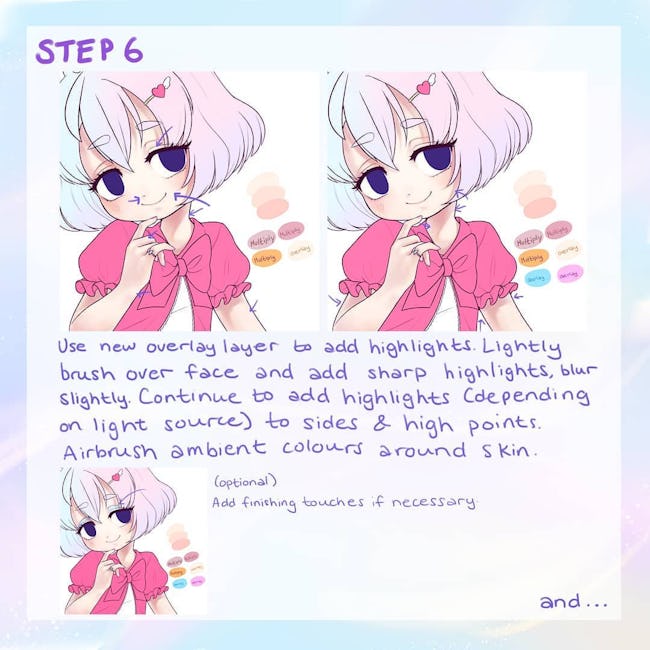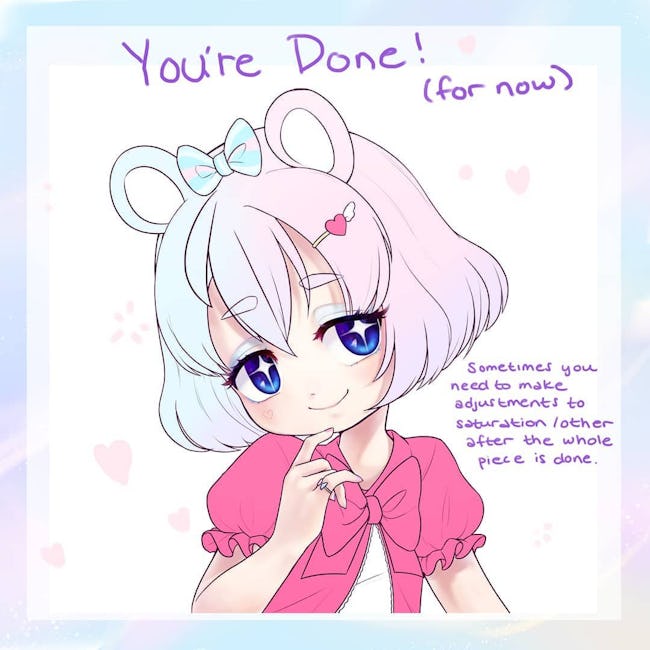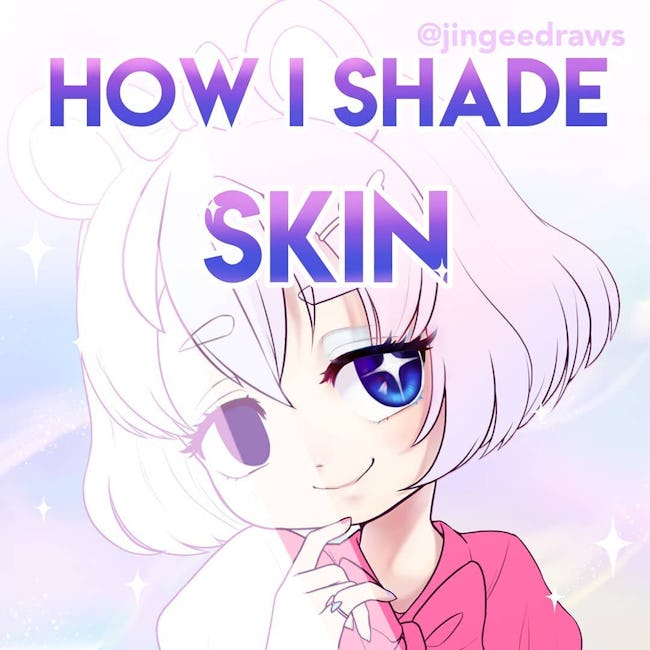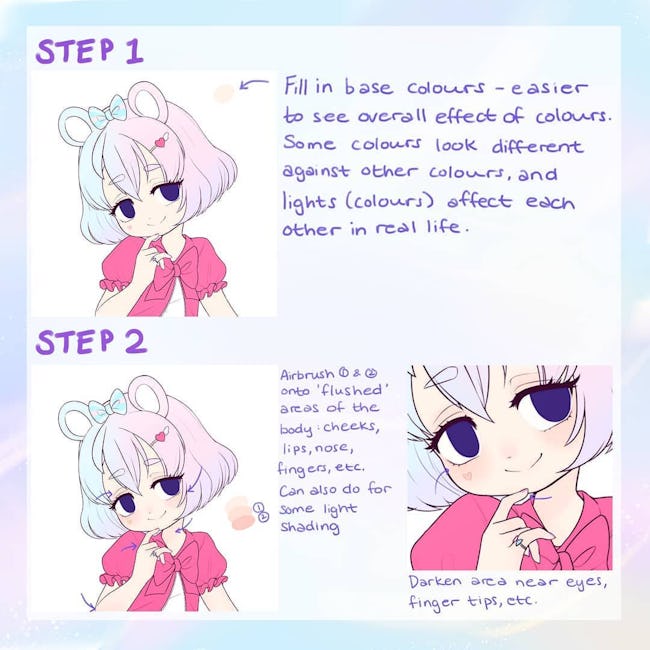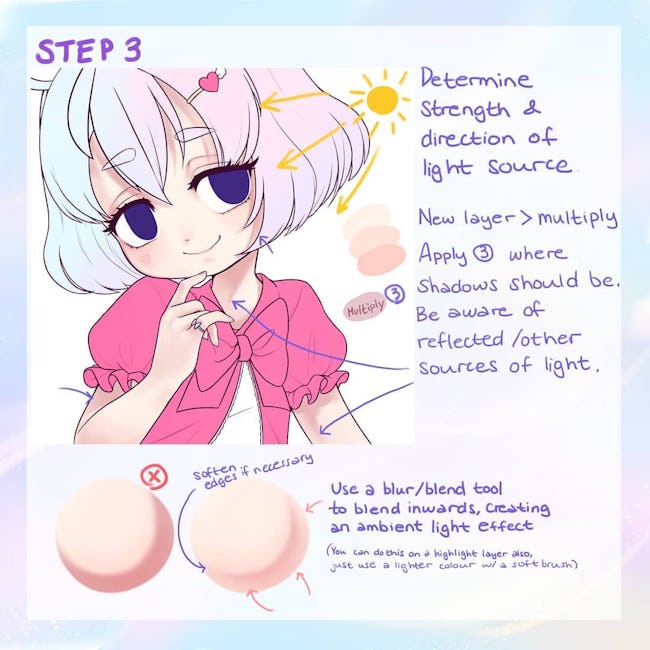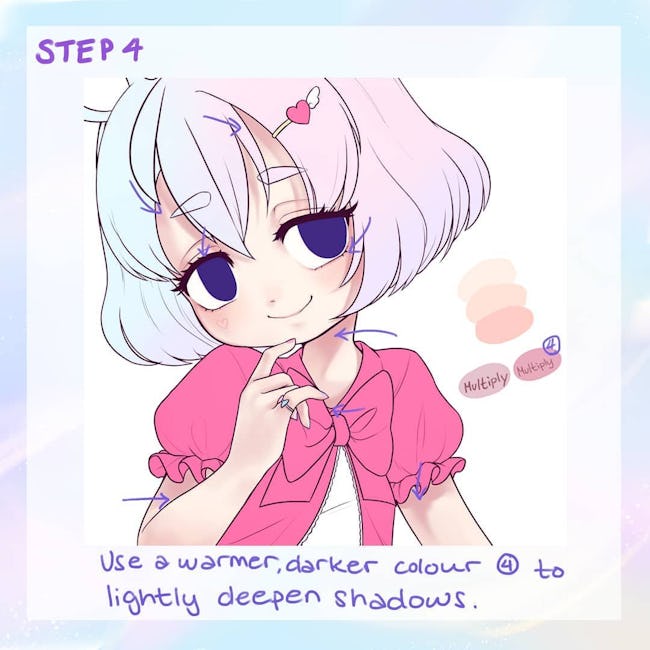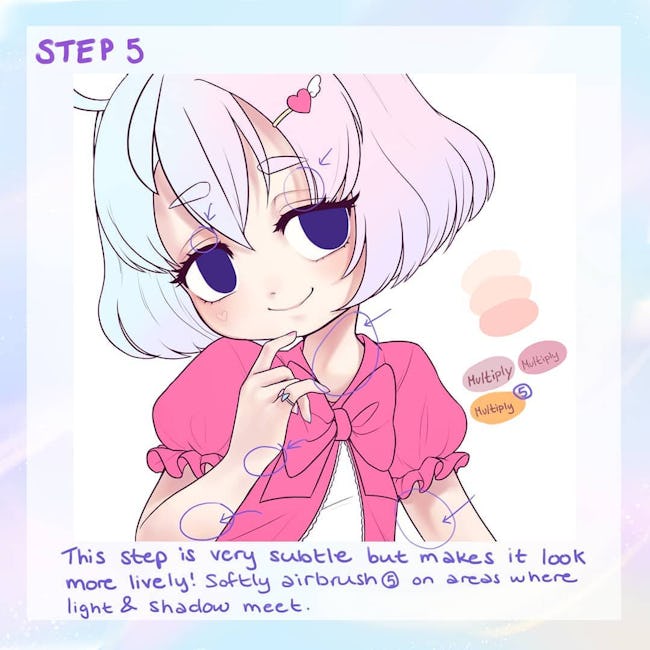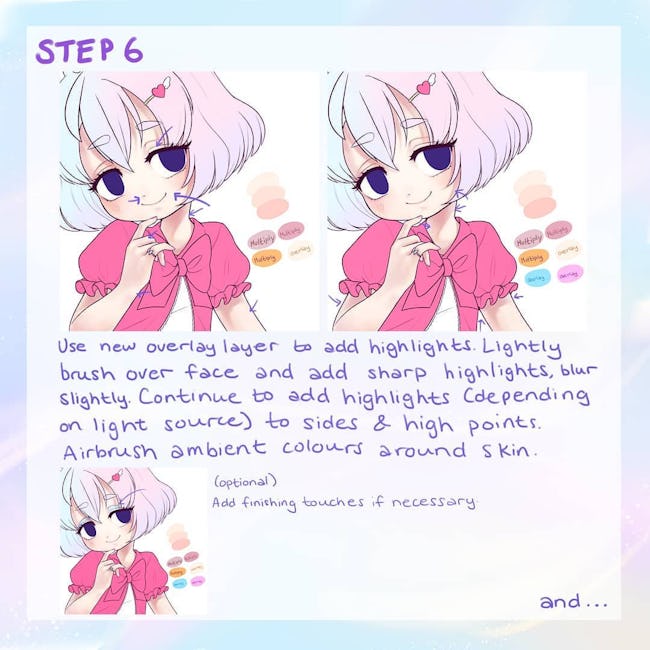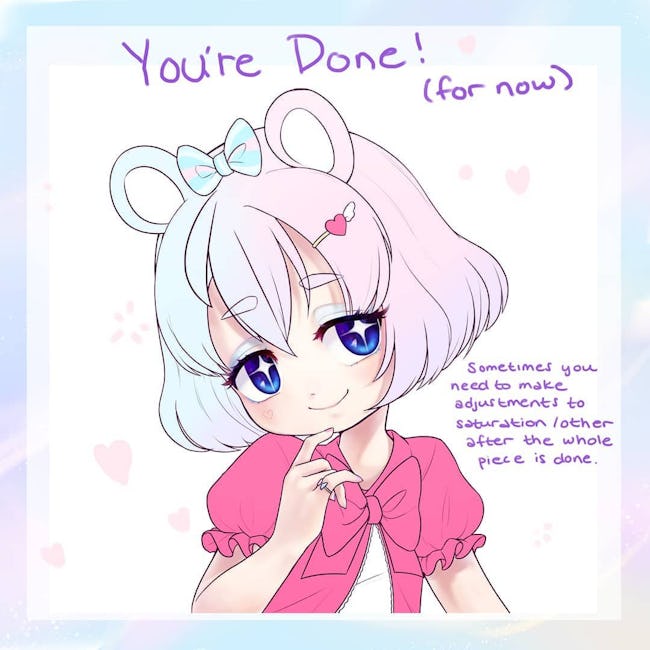 How Shade Skin
Step 1: Fill in base clours-easier to see overall effect of colours. Some colours look different against other colours, and lights (colours) affect each pother in real life
Step 2 Airbursh 1 & 2 onto 'flushed' areas of the body, chheck, lips nose finger, etc. Can also do sfor some light shading
Step 3: Determine Strength & direction of light source
Step 4: Use a warmer, darker colour to lightly deepen shadows
Step 5: This step is very subtle but makes it look more lively! Softly airbrush on areas where light $ shadow meet
Step 6: Use new overlay layer to add highlights. Lightly brush over face and add sharp higlights, blur slightly. COntinue to add highlights (depending on light source) to sides & high points.
More booklets by Jinyi
More Lifestyle booklets
Your recently viewed booklets
See all booklets