Booklet
How Programming Languages Got Their Names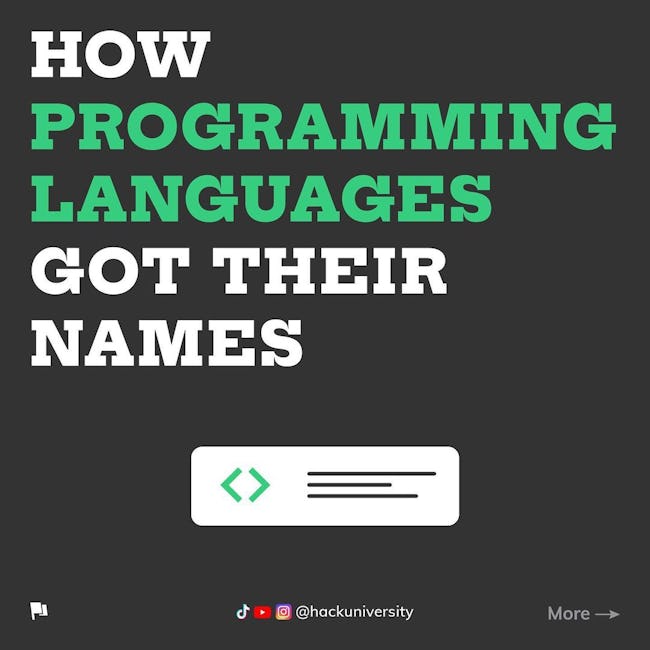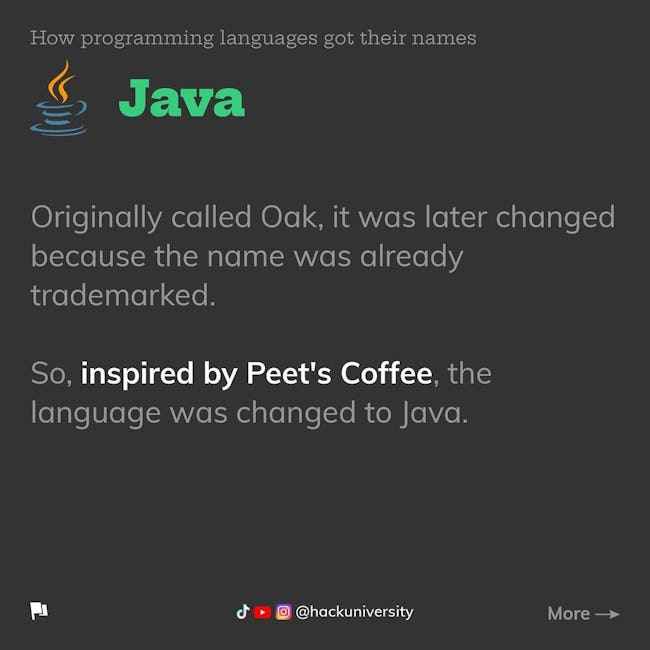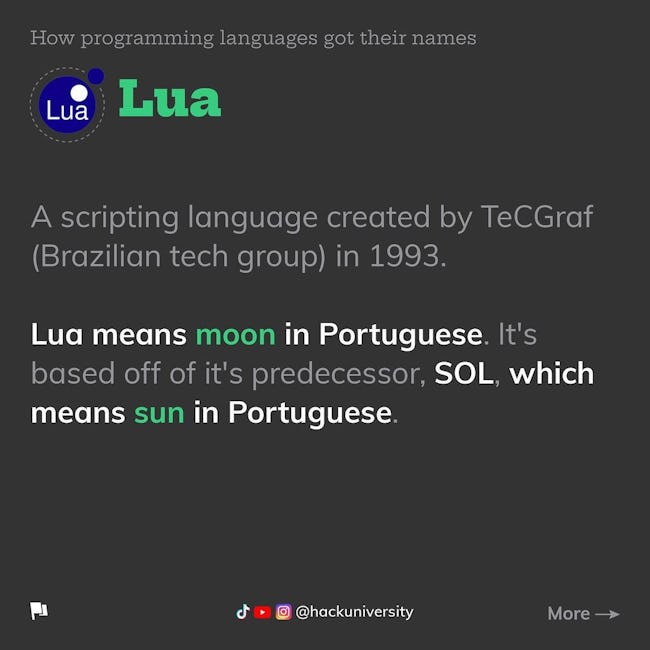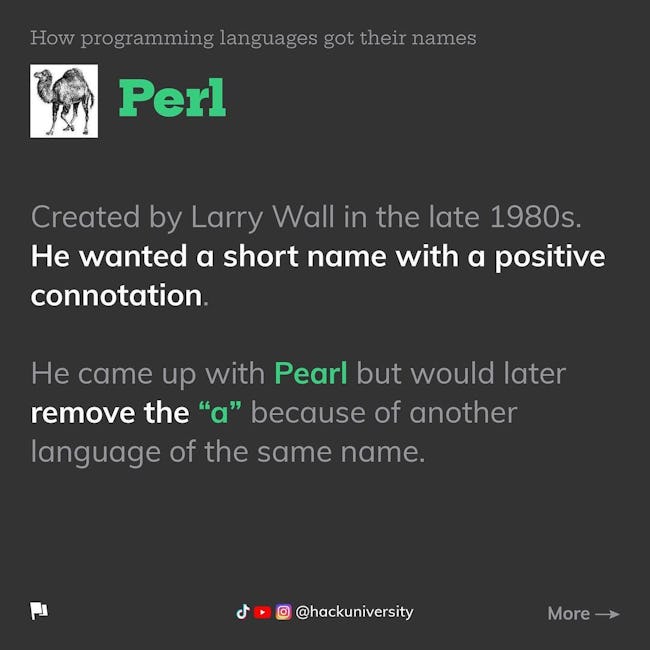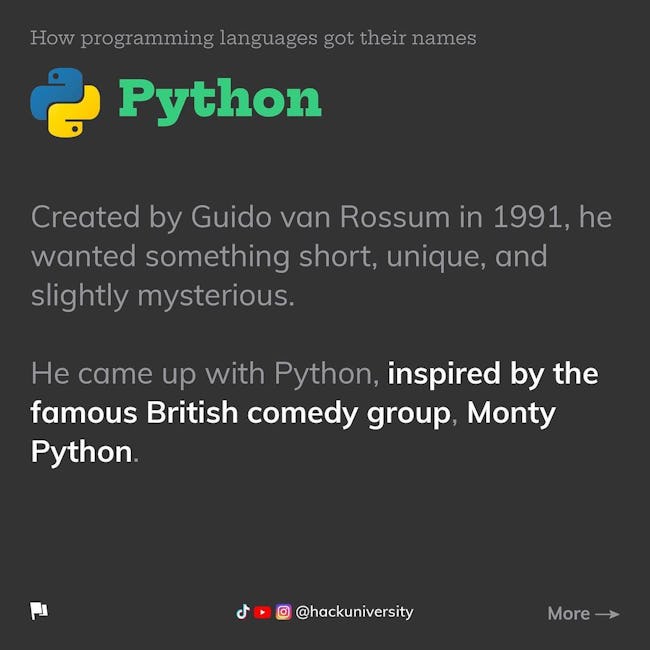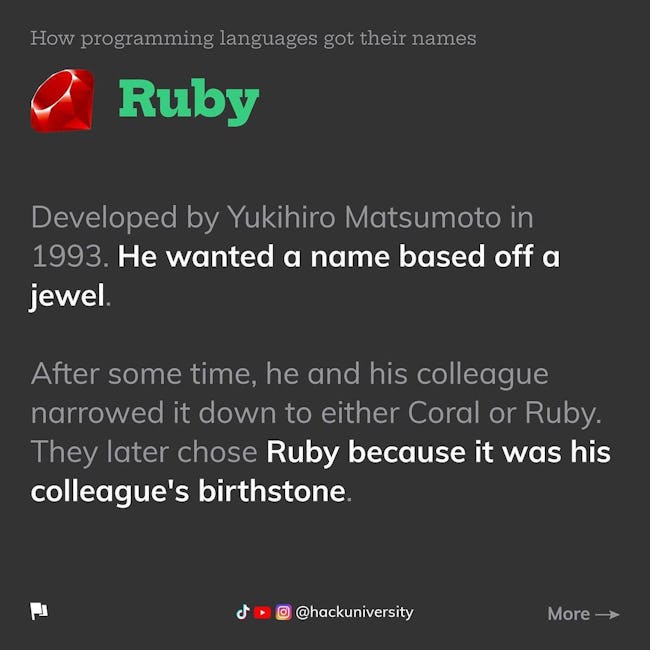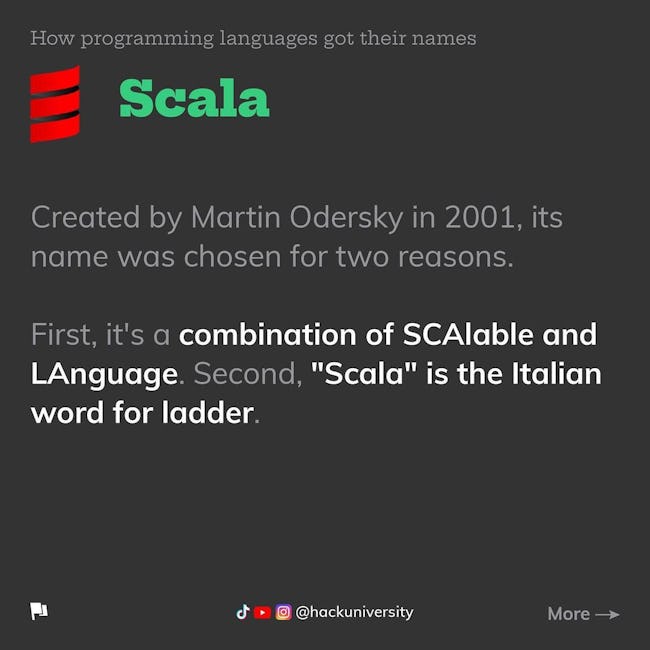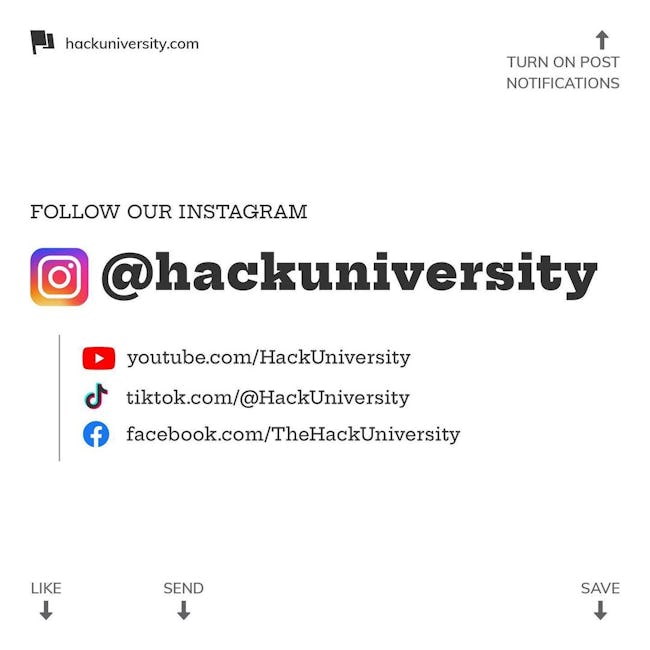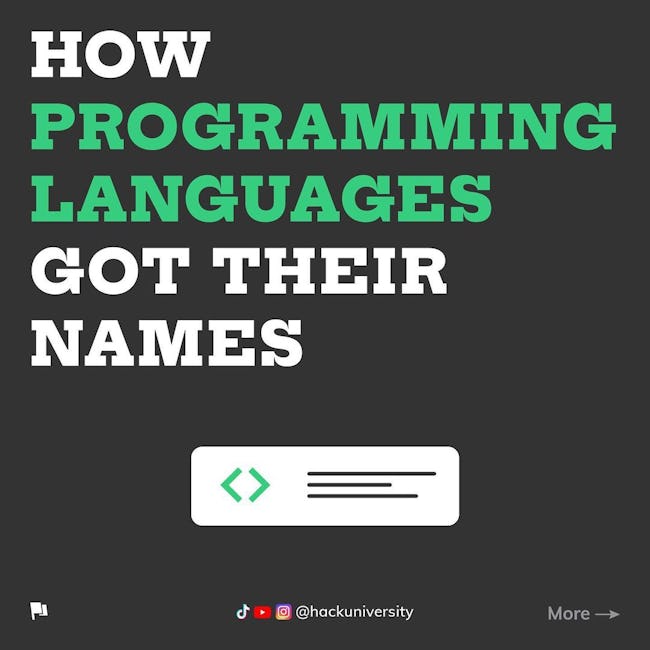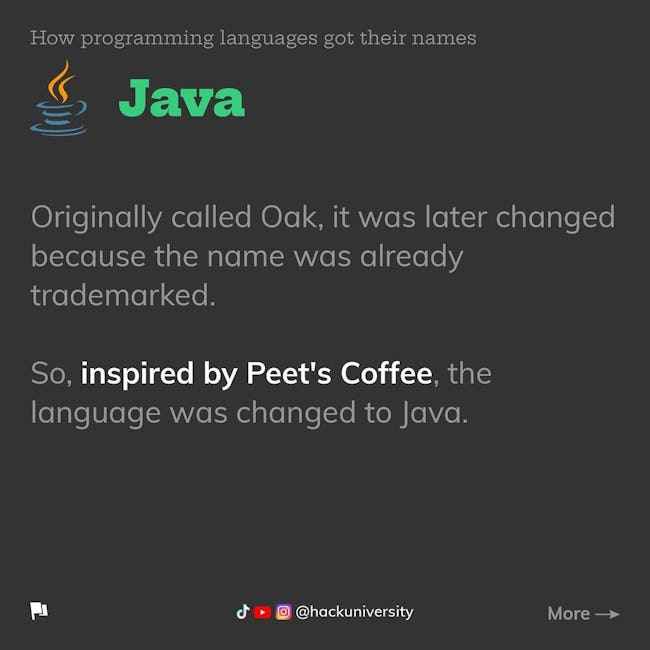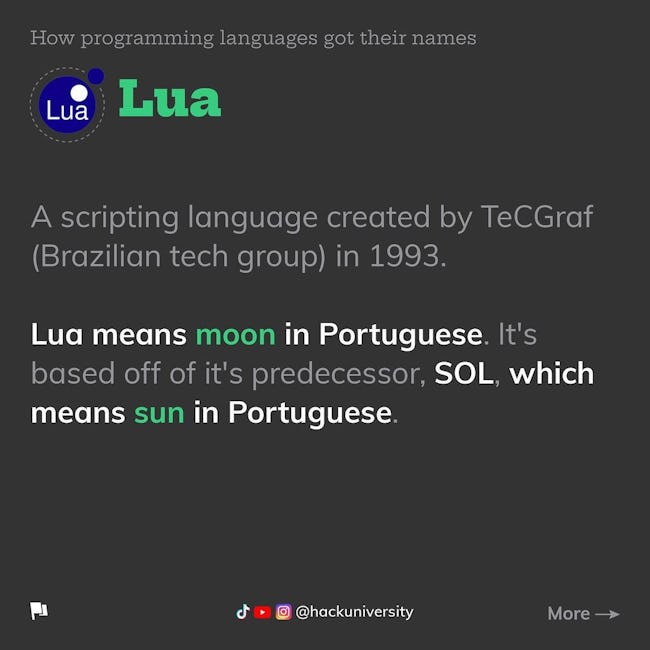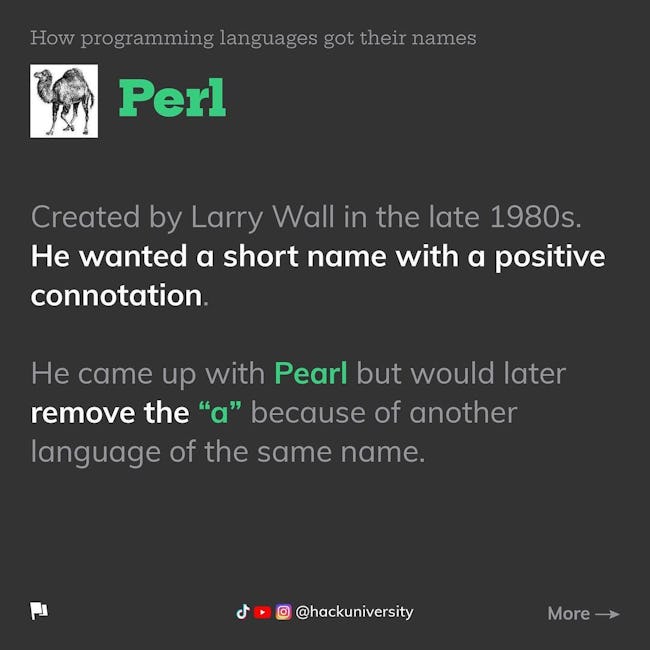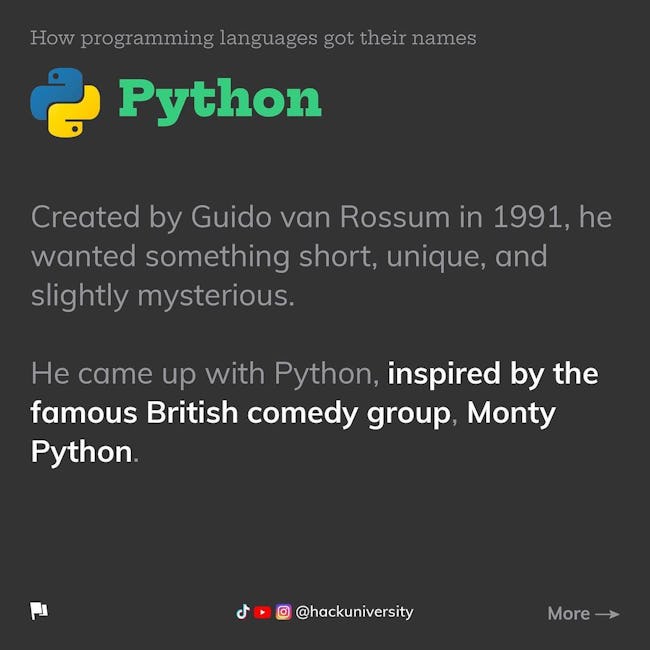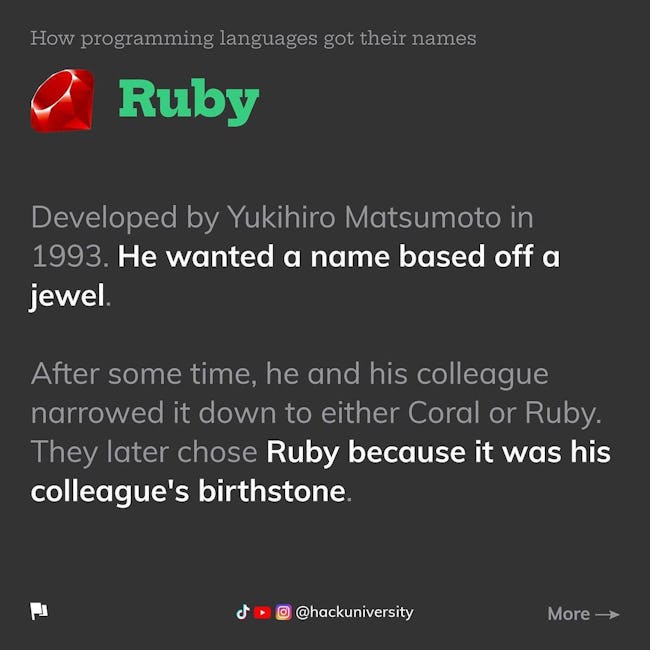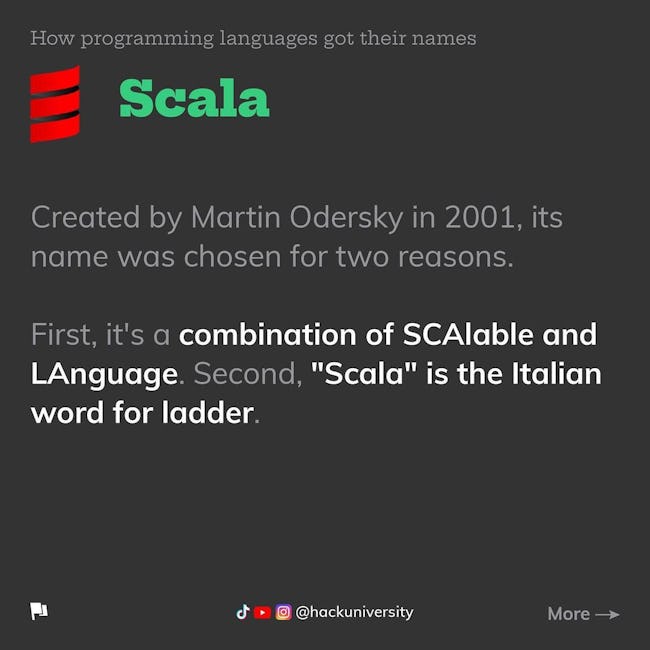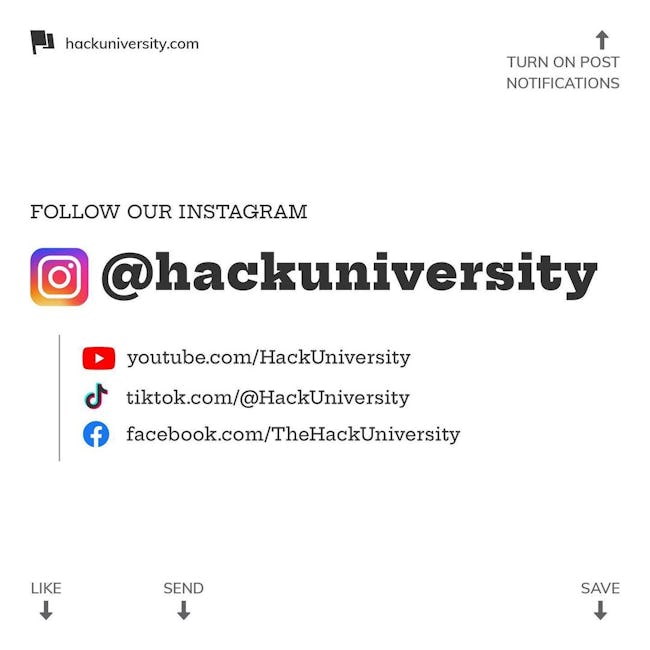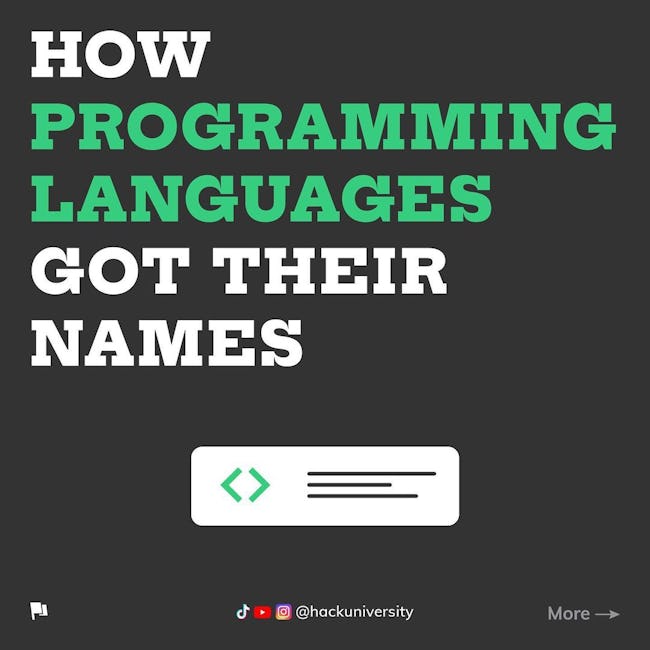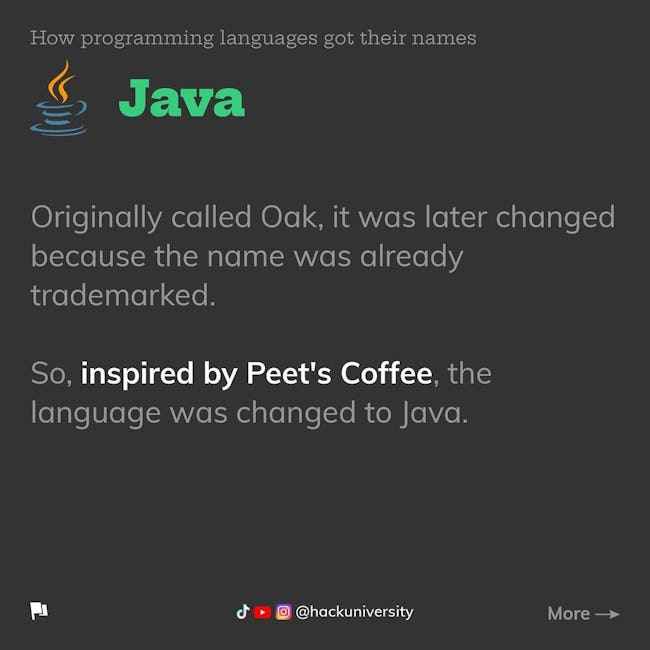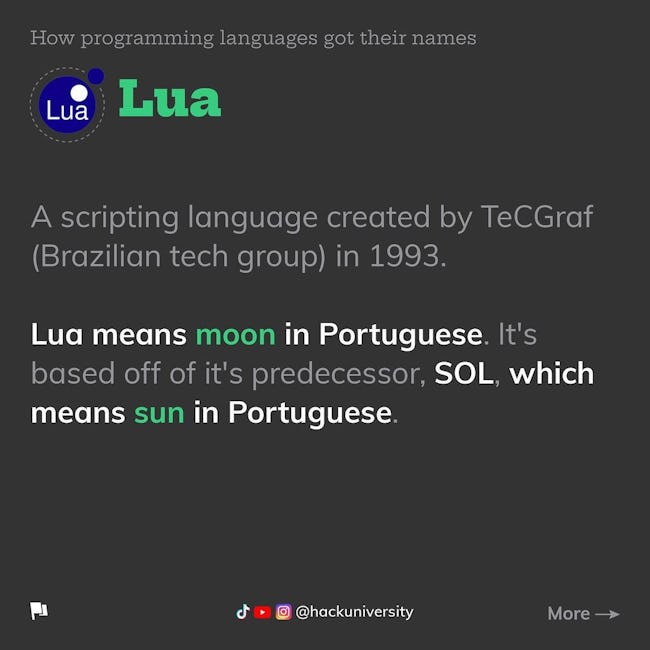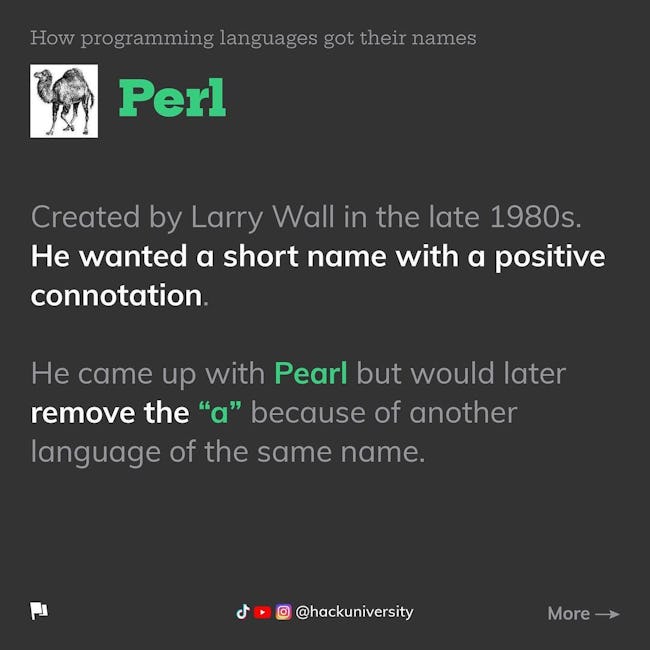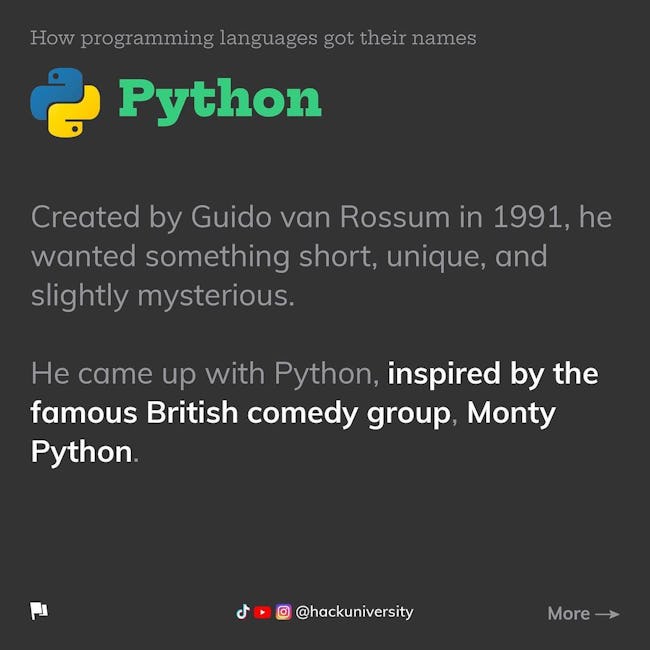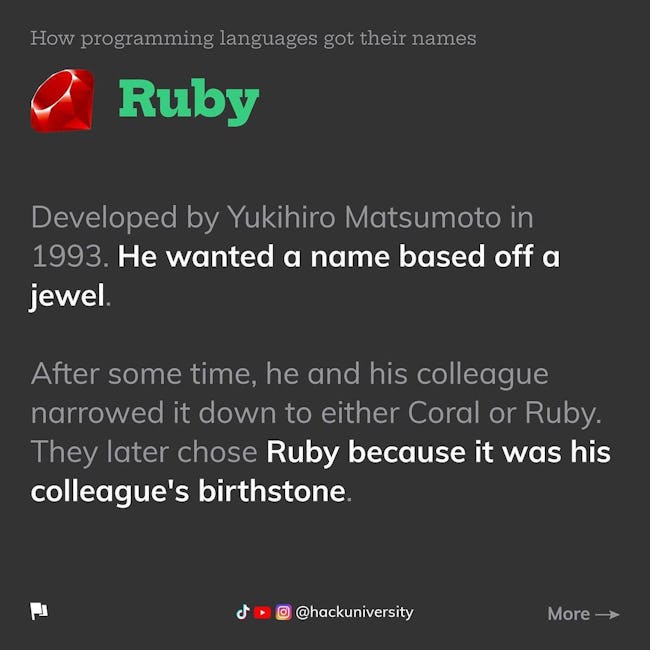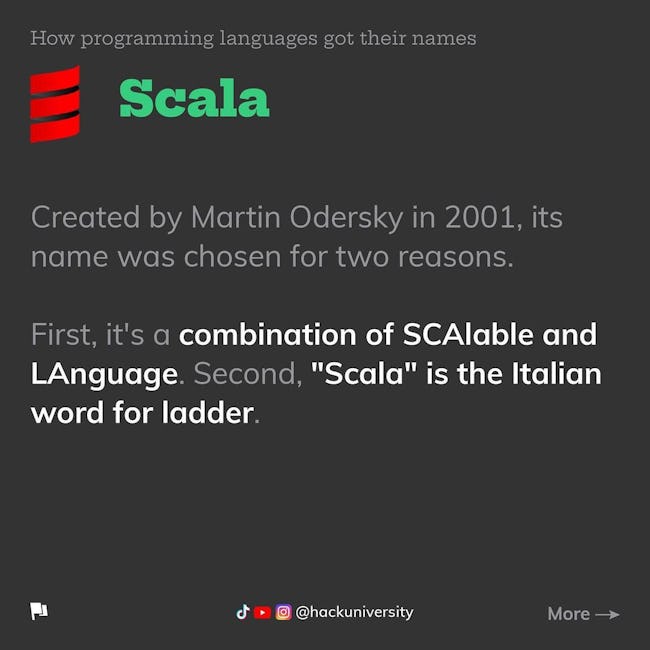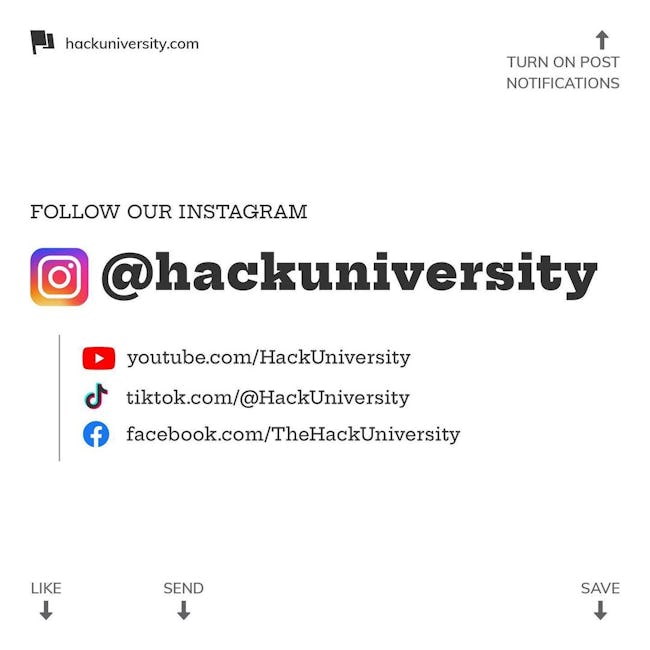 HOW PROGRAMMING LANGUAGES GOT THEIR NAMES
Java
Originally called Oak, it was later changed because the name was already trademarked.
So, inspired by Peet's Coffee, the language was changed to Java.
Lua
A scripting language created by TeCGraf (Brazillian tech group) in 1993.
Lua means moon in Portuguese. It's based off of it's predecessor, SOL, which means sun in Portuguese.
Perl
Creadted by Larry Wall in the late 1980s. He wanted a short name with a positive connotation.
He came up with Pearl but would later remove the "a" because of another language of the same name.
Python
Created by Guido van Rossum in 1991, he wanted something short, unique, and slightly mysterious.
He came up with Python, inspired by The famous British comedy group, Monty Python.
Ruby
Developed by Yukihiro Matsumoto in 1993. He wanted a name based off a jewel.
After some time, he and his colleague narrowed it down to either Coral or Ruby. They later chose Ruby because it was his colleague's birthstone.
Scala
Creeated by Martin Odersky in 2001, its name was chosen for two reasons.
First, it's a combination of SCAlable and LAnguage. Second, "Scala" is the italian word for ladder.
More booklets by Hack University
More IT & Software booklets
Your recently viewed booklets
See all booklets