Booklet
How Nordstrom Innovates? (Building an app in one week)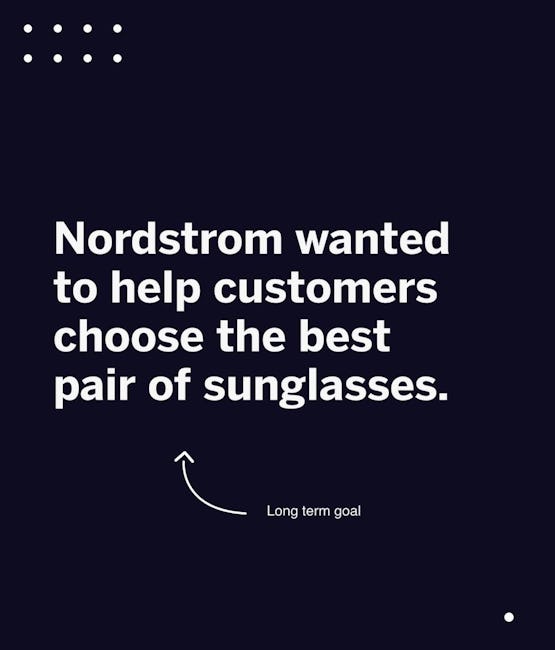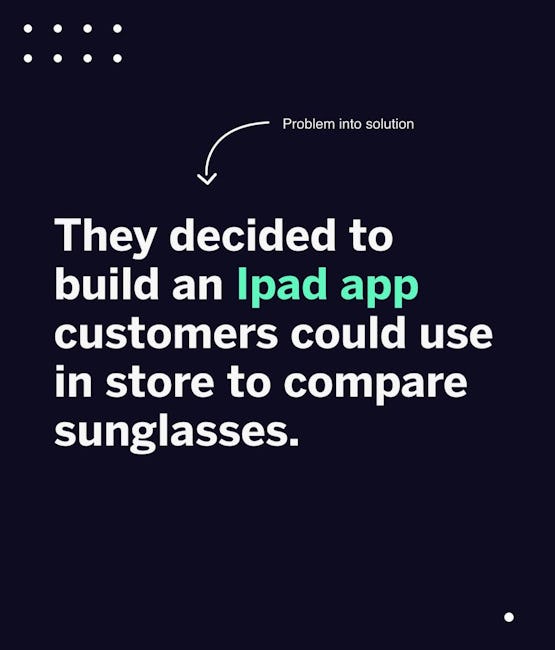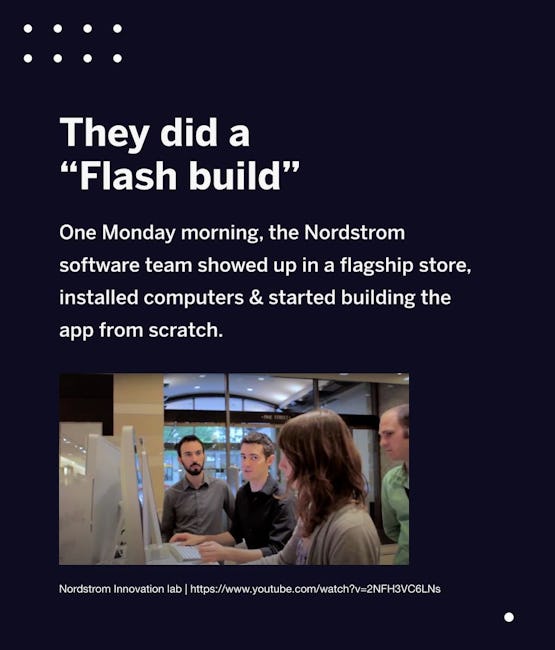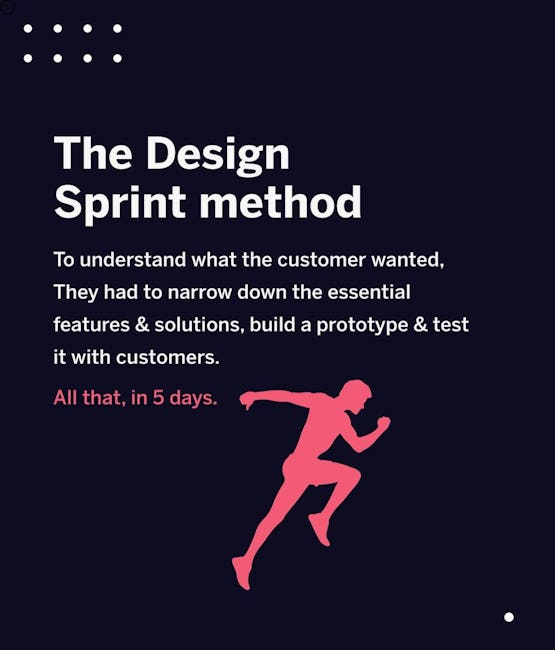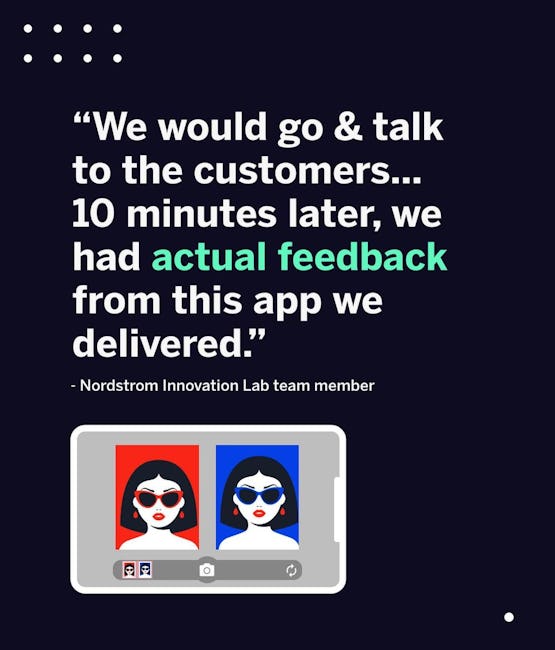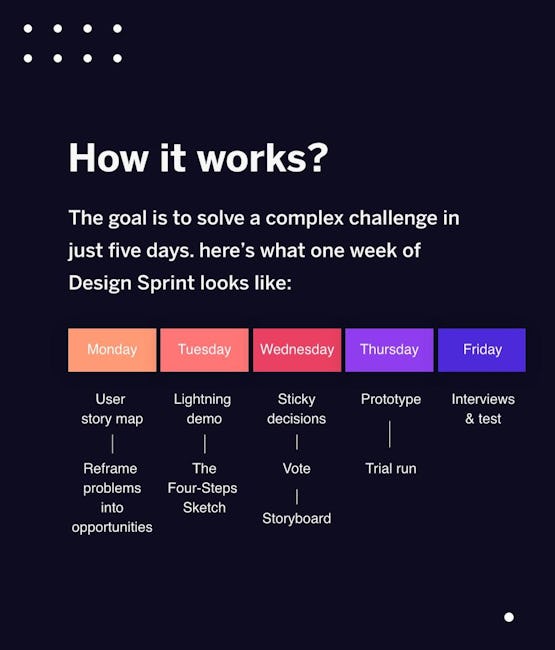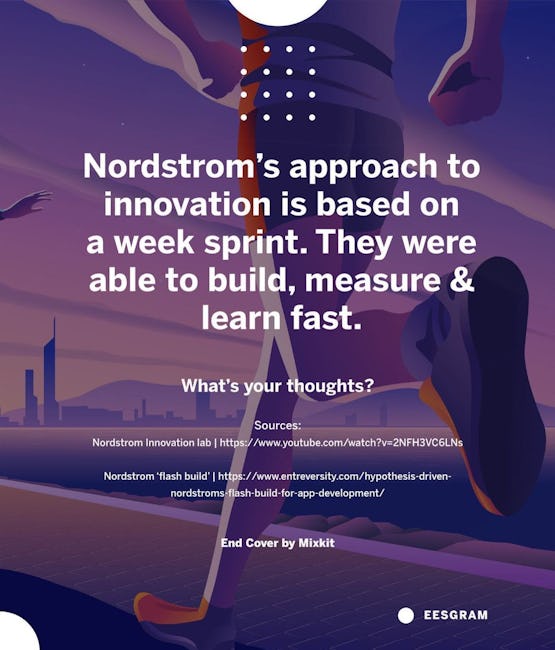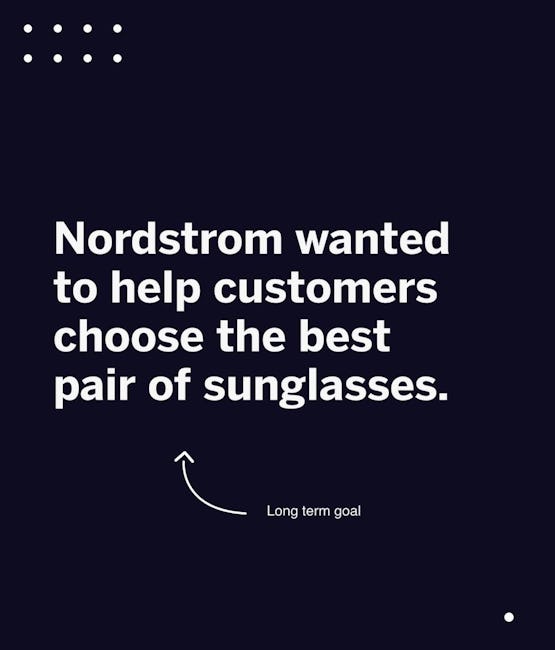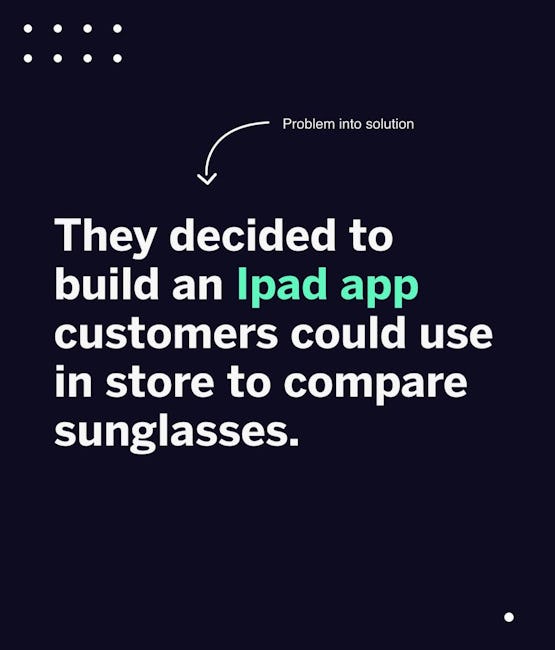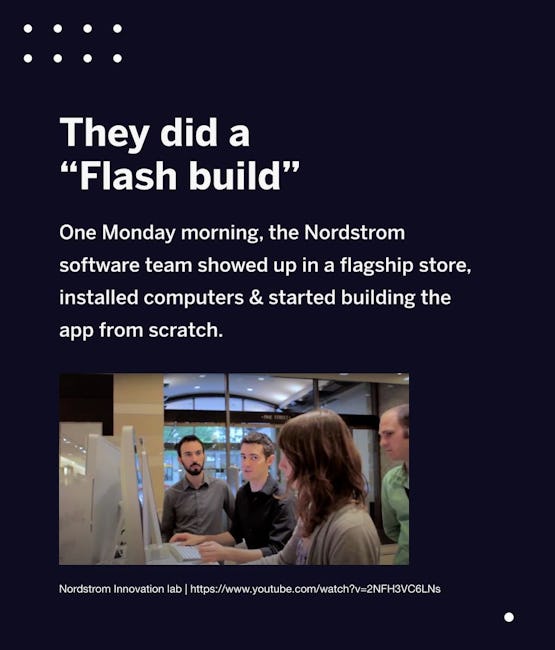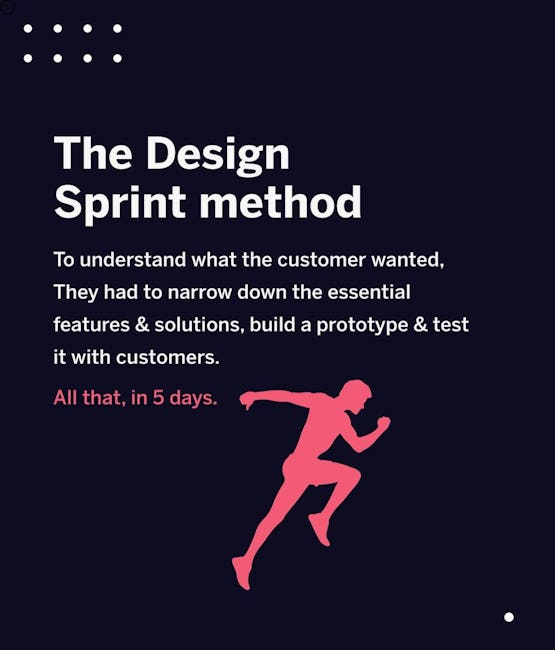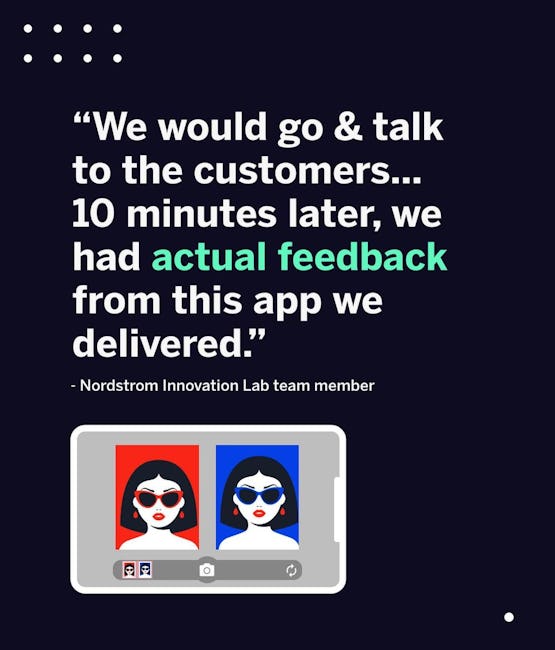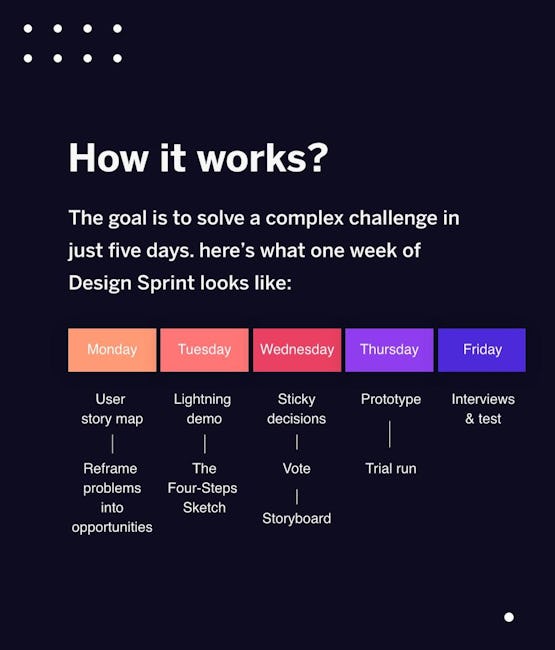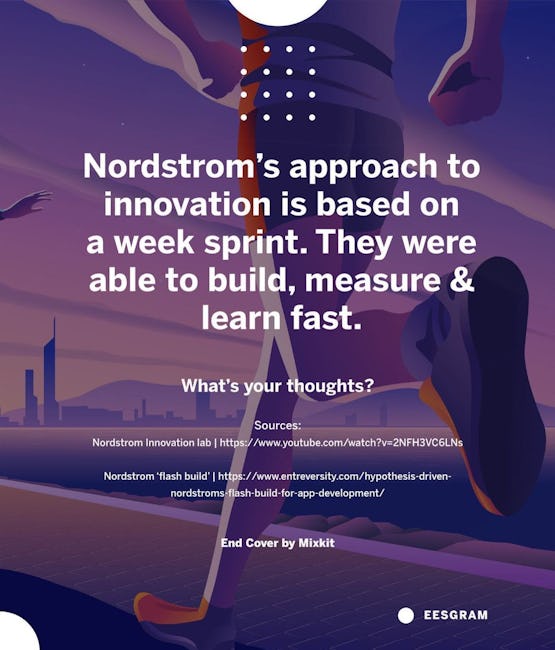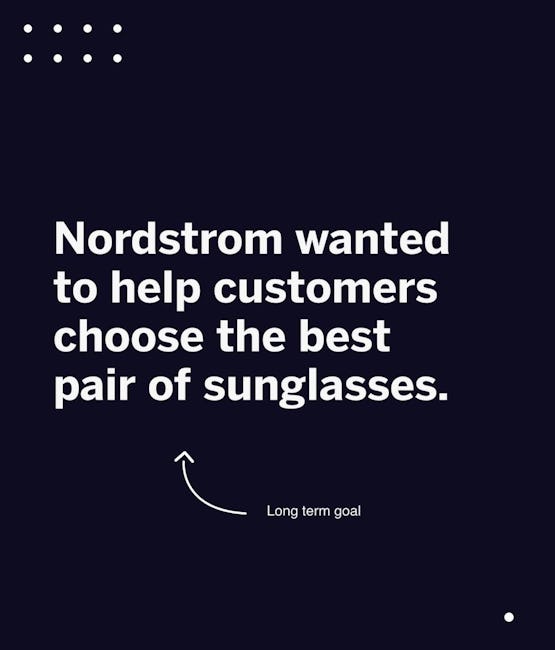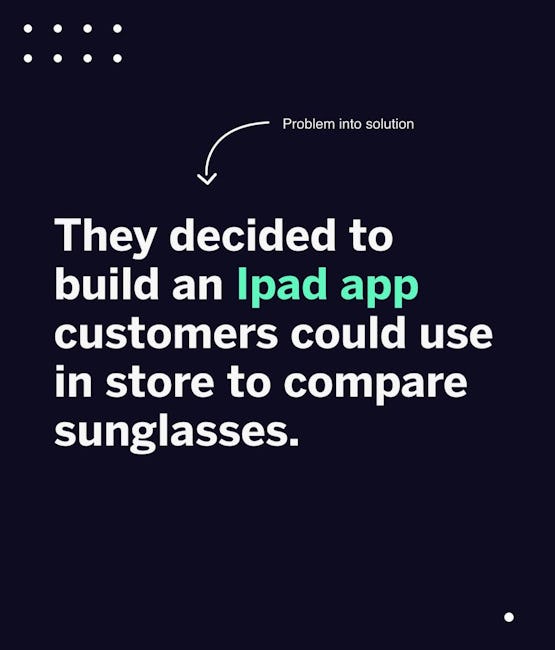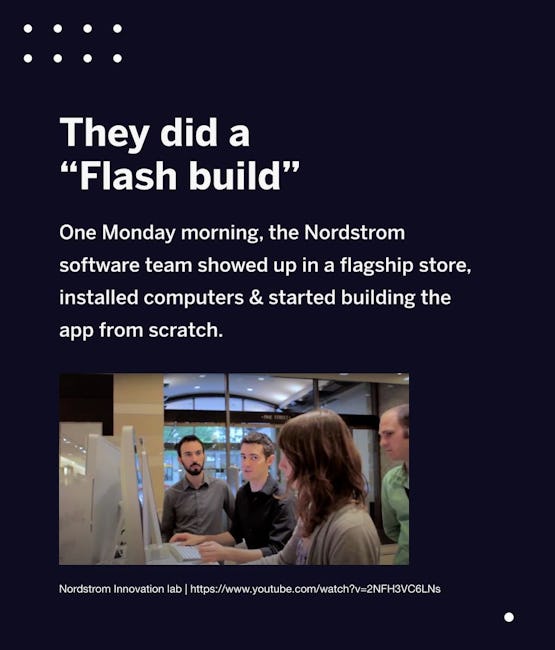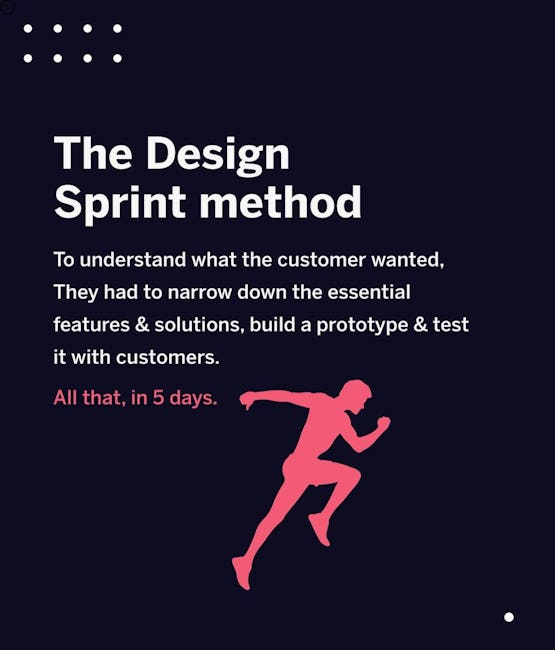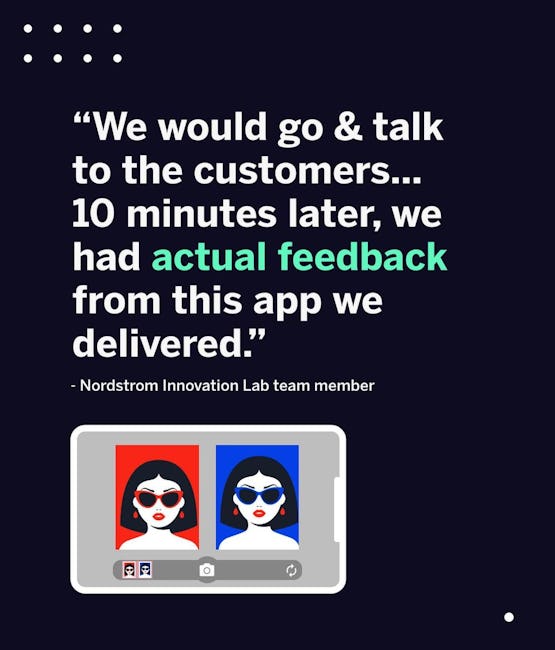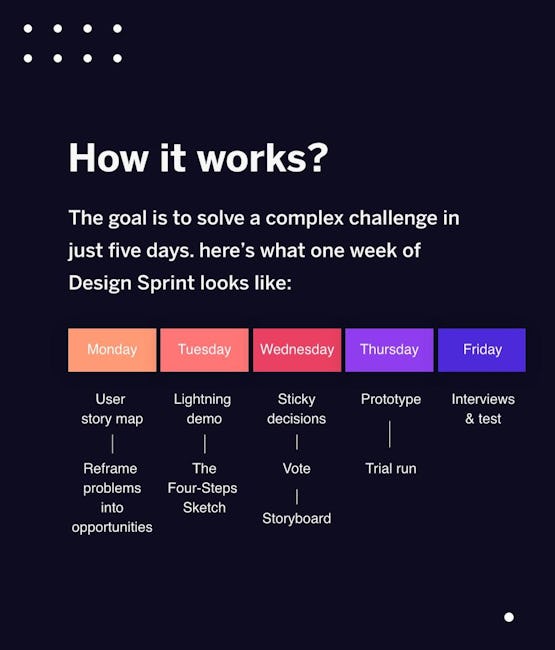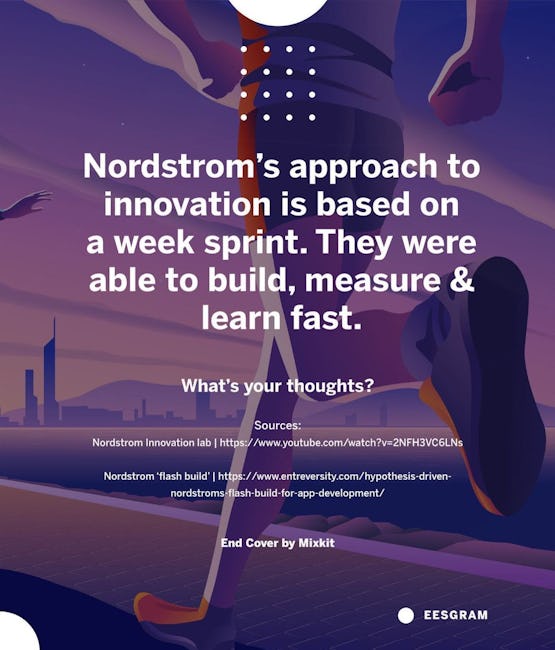 How Nordstrom Innovates?
(Building an app in one week)
Nordstrom wanted to help customers choose the best pair of sunglasses. (Long term goal)
They decided to build an I-pad app customers could use in store to compare sunglasses.
They did a "Flash build"
One Monday morning, the Nordstrom software team showed up in a flagship store, installed computers & started building the app from scratch.
The Design Sprint Method
To understand what the customer wanted, they had to narrow down the essential features & solutions, build a prototype & test it with customers.
All that, in 5 days.
"We would go & talk to the customers... 10 minutes later, we had actual feedback from this app we delivered."
How it works? The goal is to solve a complex challenge in just five days. Here's what one week of Design Sprint looks like:
(see illustration below)
This graph explains the Nordstrom approach to solving problems.
(see the graph below)
Nordstrom's approach to innovation is based on a week sprint. They were able to build, measure & learn fast.
More booklets by Elias Serrano
More Design booklets
Your recently viewed booklets
See all booklets