Booklet
How Nintendo Adapts To Change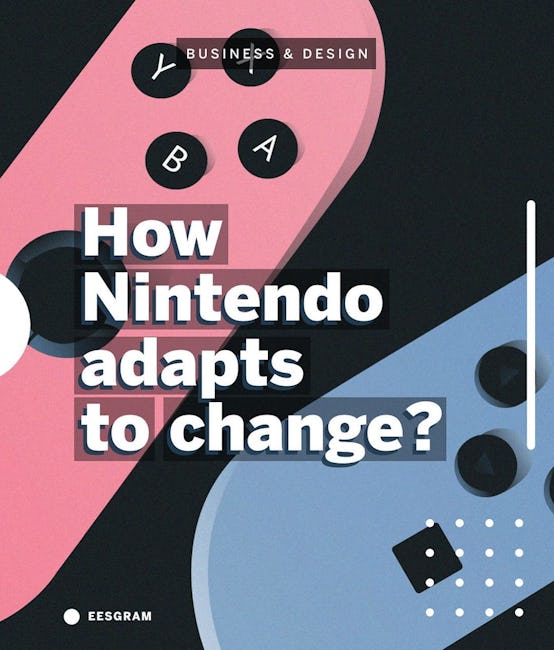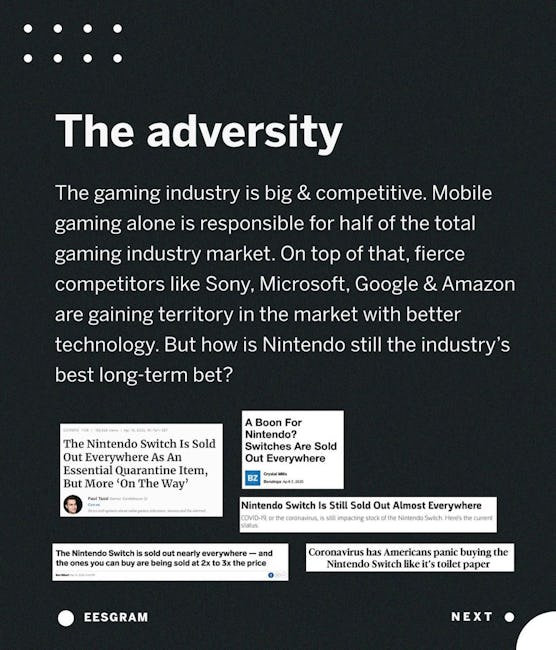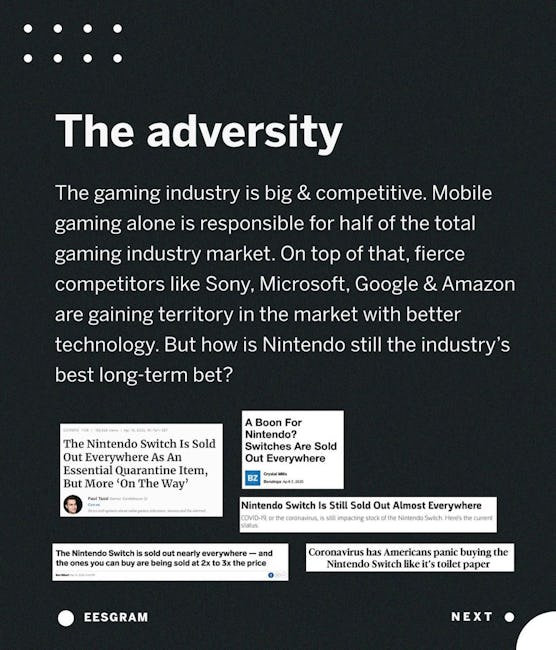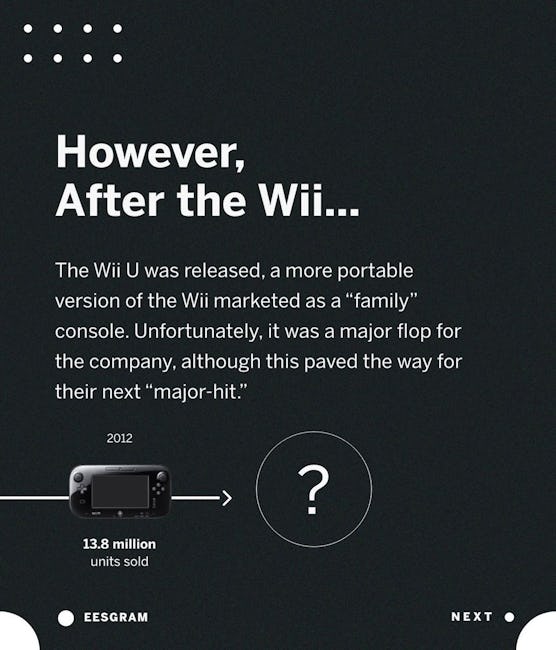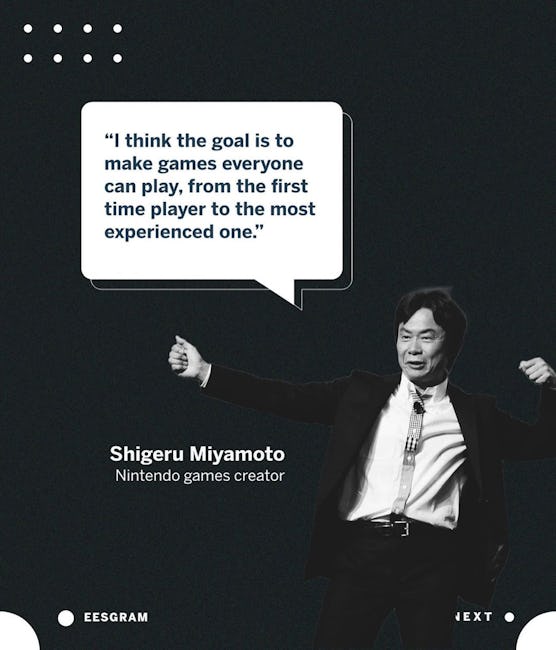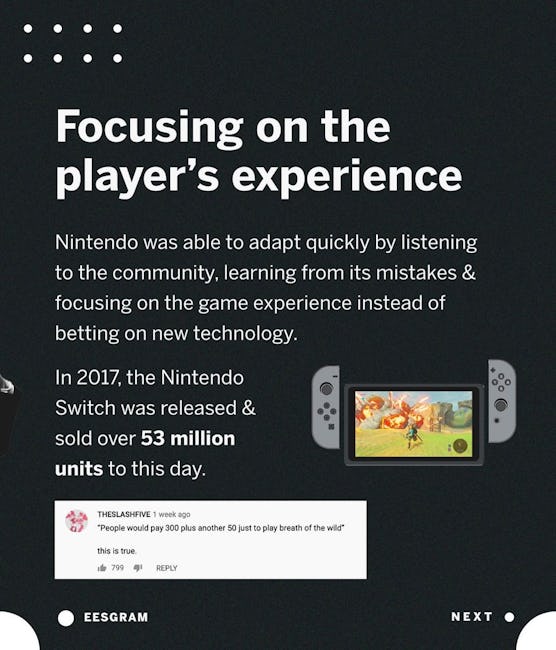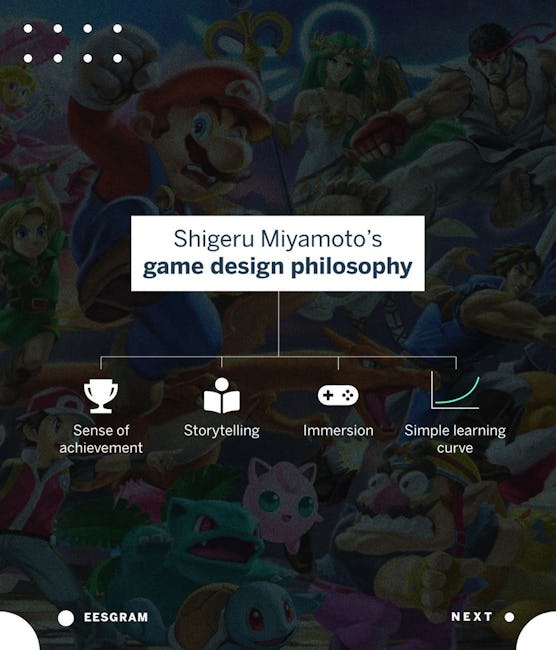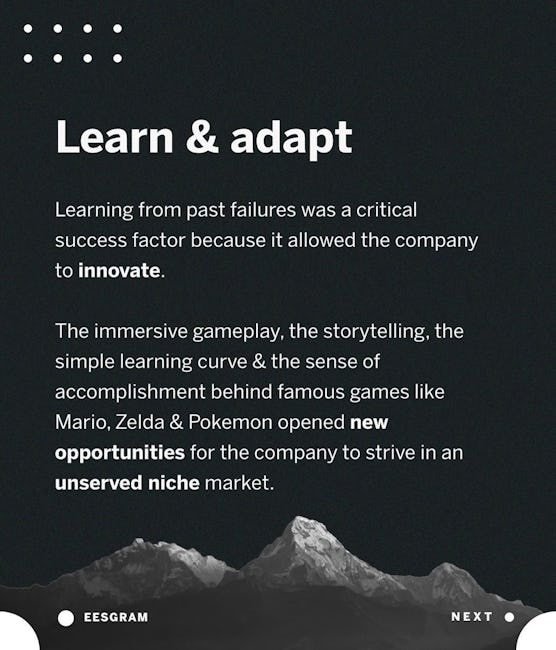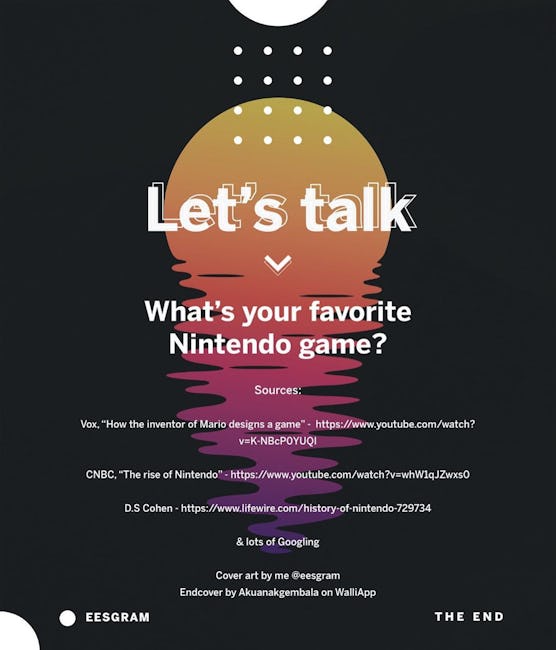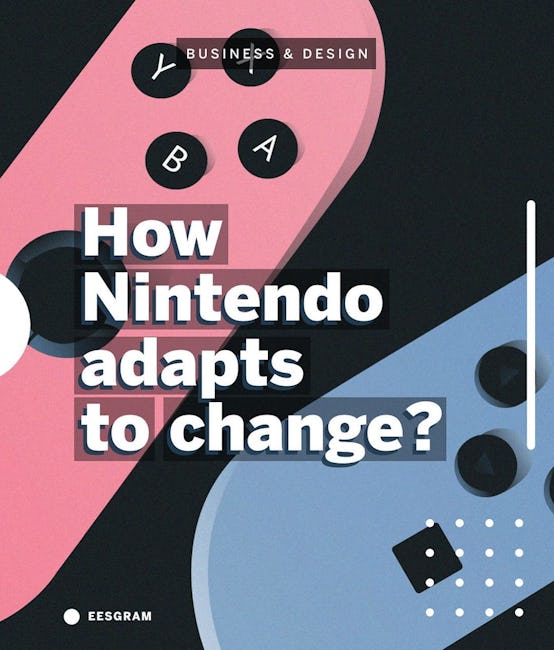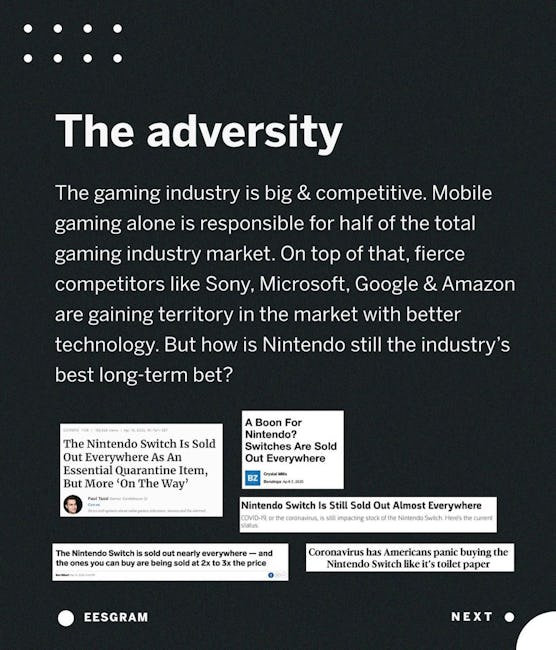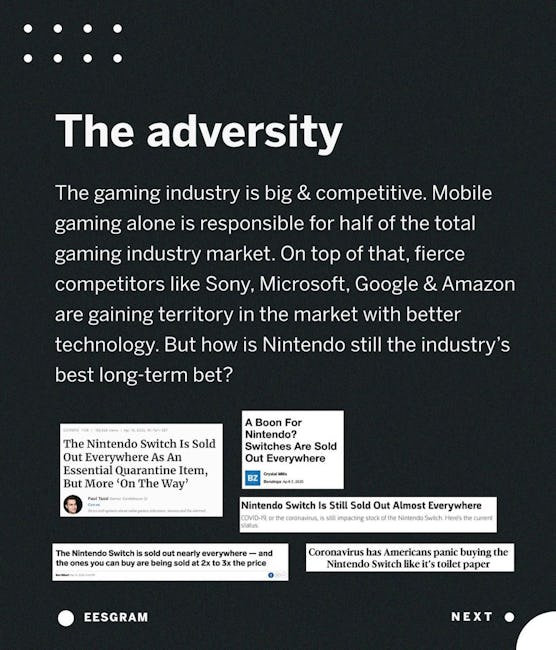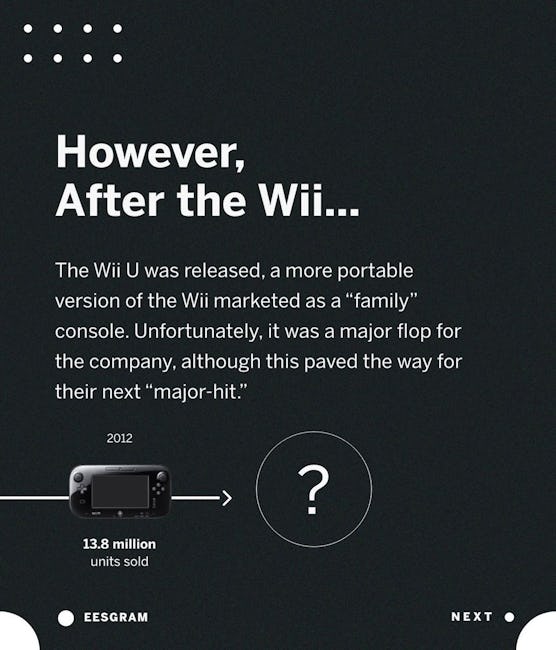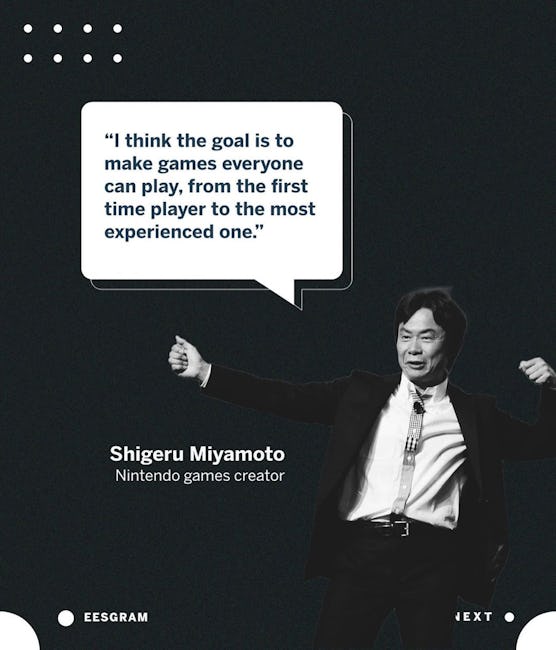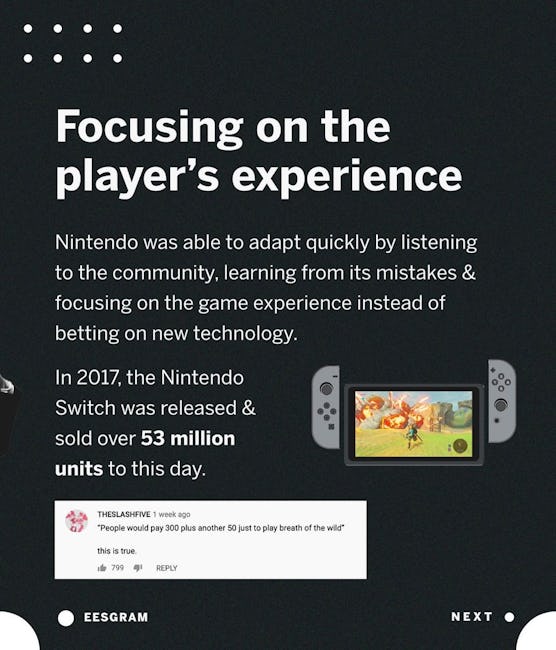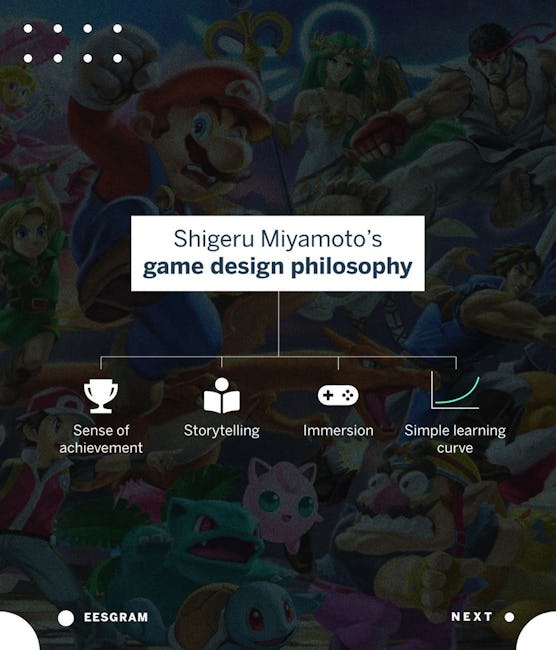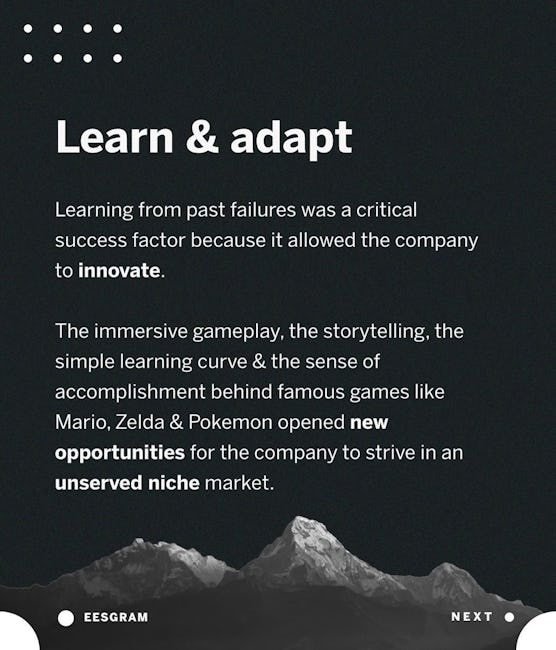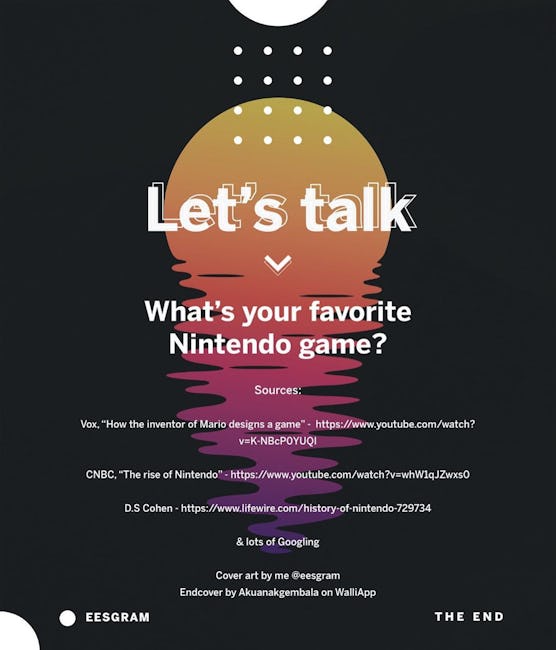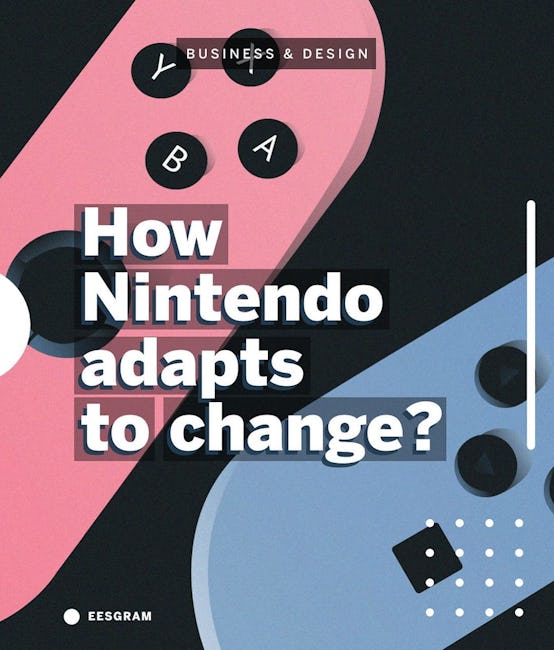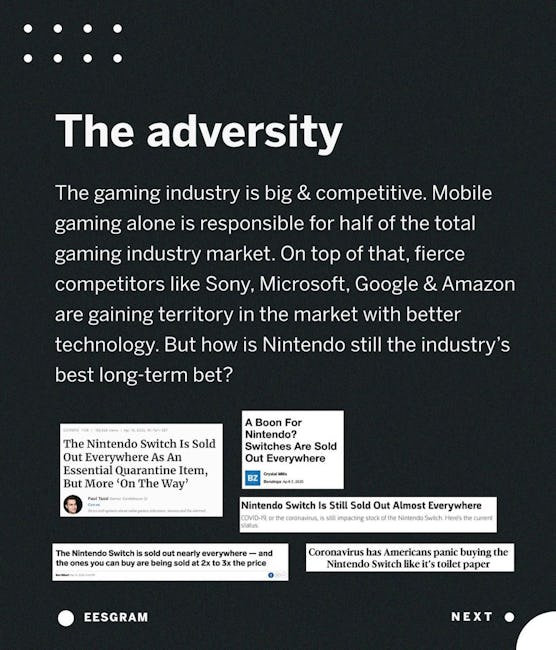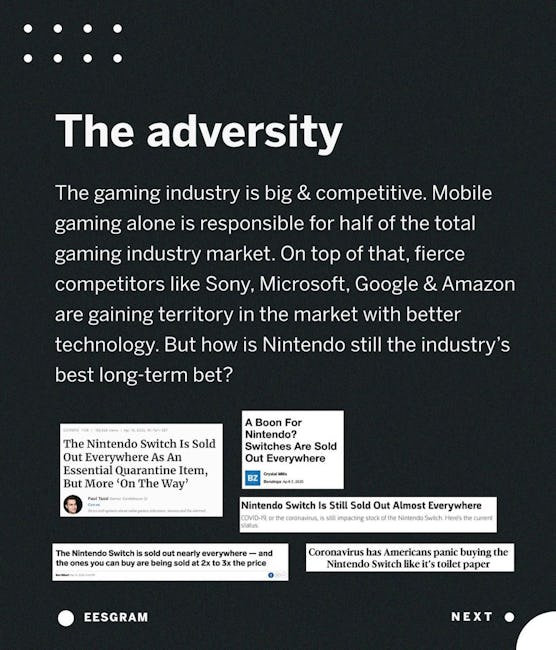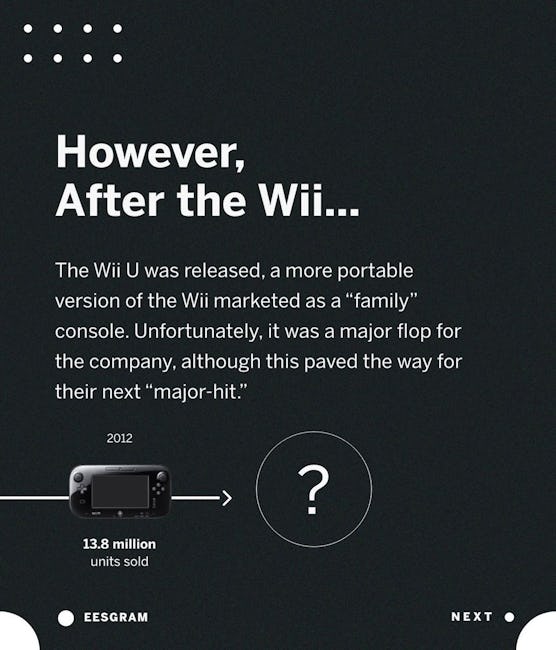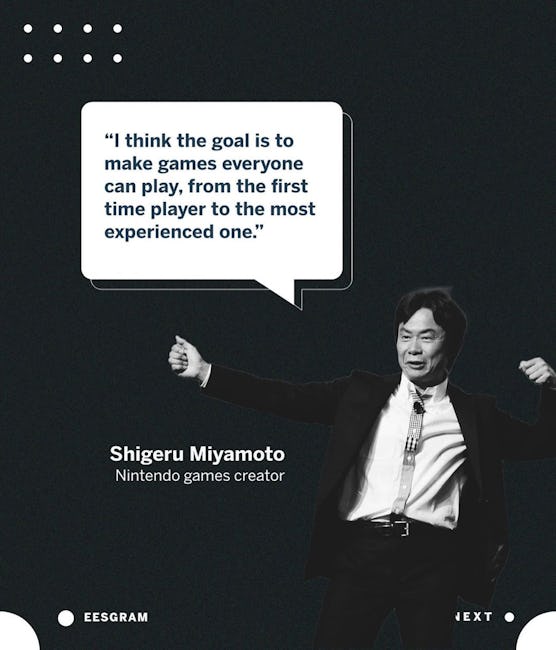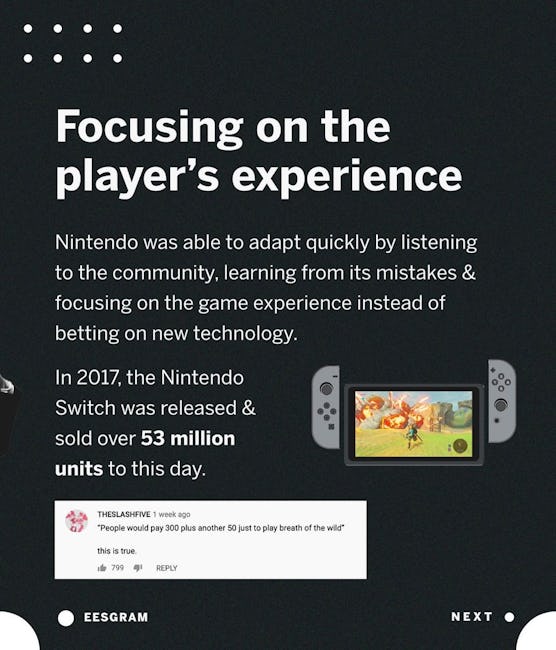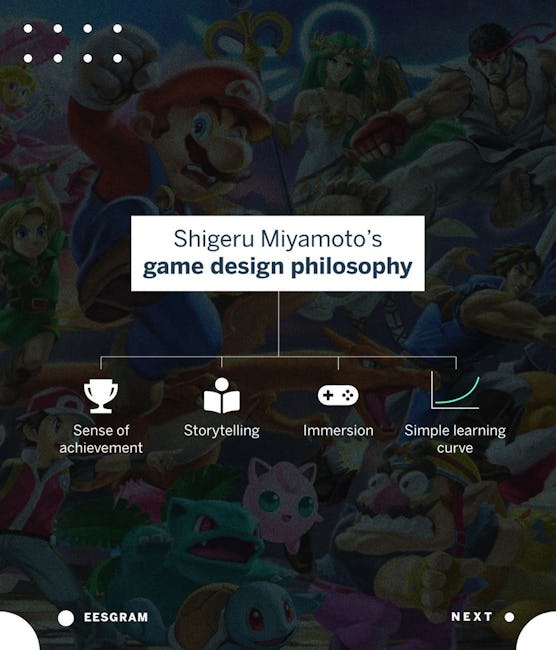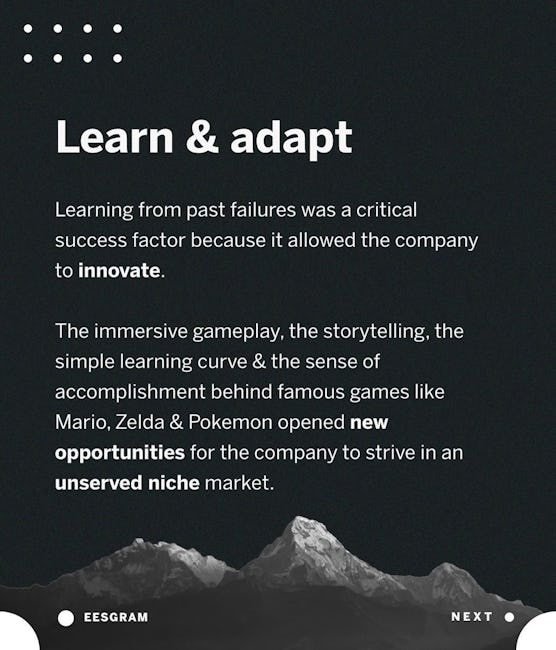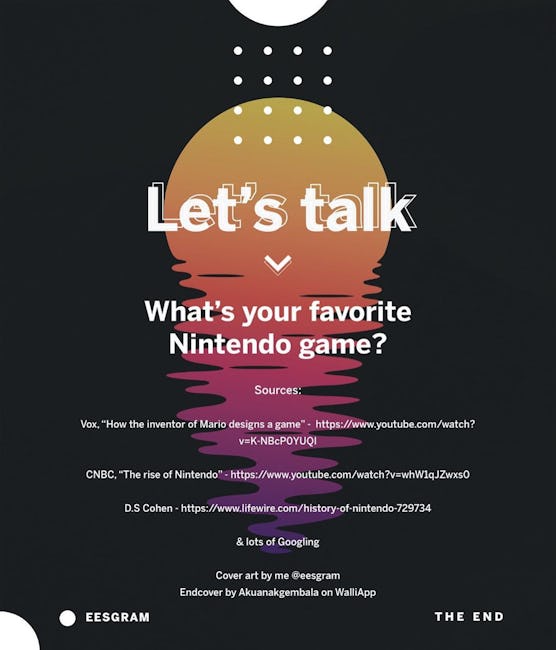 How Nintendo adapts to change?
The adversity
The gaming industry is big & competitive. Mobile gaming alone is responsible for half of the total gaming industry market. On top of that, fierce competitors like Sony, Microsoft, Google & Amazon are gaining territory in the market with better technology. But how is Nintendo still the industry's best long-term bet?
A history of failures & successes
Nintendo, founded in 1889, only started making video games in the 1970s. While the company made several missteps, its capacity to reinvent products & create award-winning games is what brought the Japanese multinational on top.
However, After the Wii...
The Wii U was released, a more portable version of the Wii marketed as a 'family' console. Unfortunately. it was a major flop for the company. although this paved the way for their next 'major-hit.'
'I think the goal is to make games everyone can play, from the first time player to the most experienced one.'
Shigeru Miyamoto
Nintendo games creator
Focusing on the player's experience
Nintendo was able to adapt quickly by listening to the community, learning from its mistakes & focusing on the game experience instead of betting on new technology.
In 2017, the Nintendo Switch was released & sold over 53 million units to this day.
Shigeru Miyamoto's game design philosophy
Sense of achievement
Storytelling
Immersion
Simple learning curve
Learn & adapt
Learning from past failures was a critical success factor because it allowed the company to innovate.
The immersive gameplay. the storytelling, the simple learning curve & the sense of accomplishment behind famous games like Mario, Zelda & Pokemon opened new opportunities for the company to strive in an unserved niche market.
More booklets by Elias Serrano
More Design booklets
Your recently viewed booklets
See all booklets