Booklet
How Nike Survived The Crisis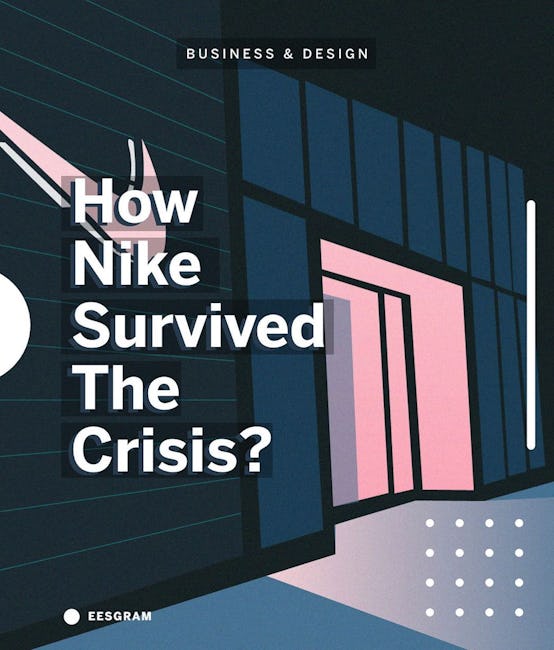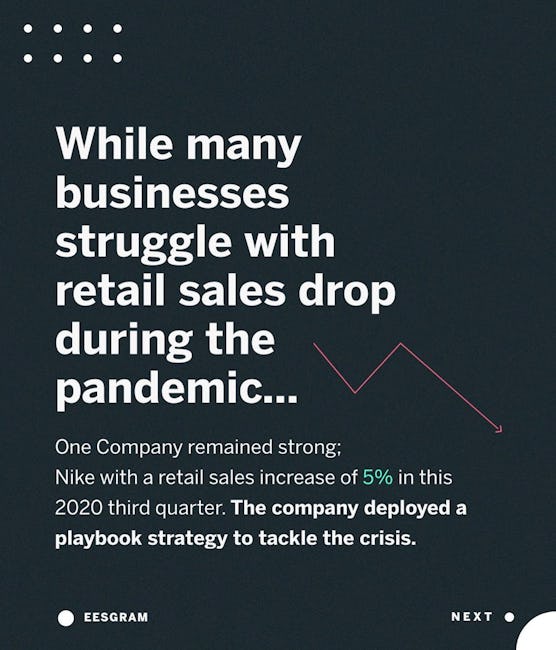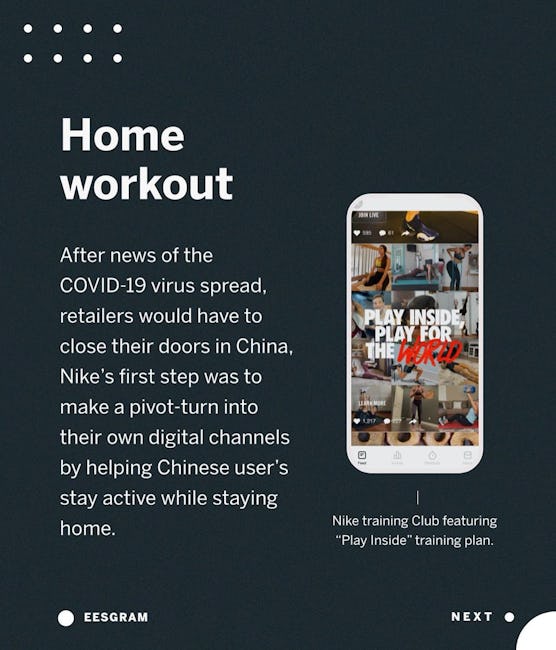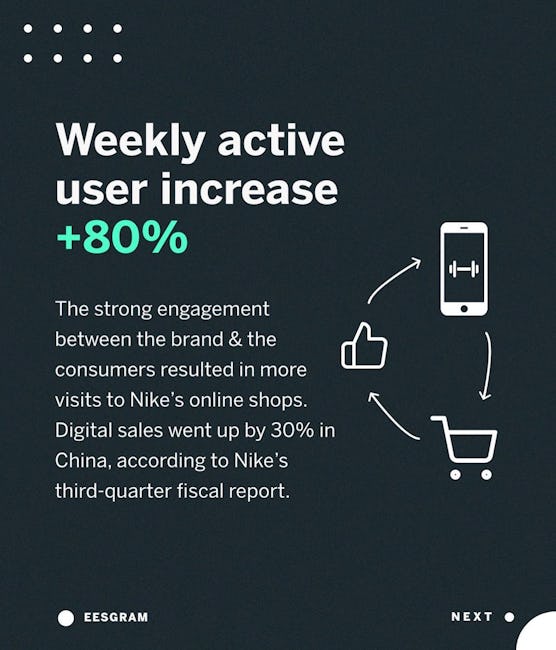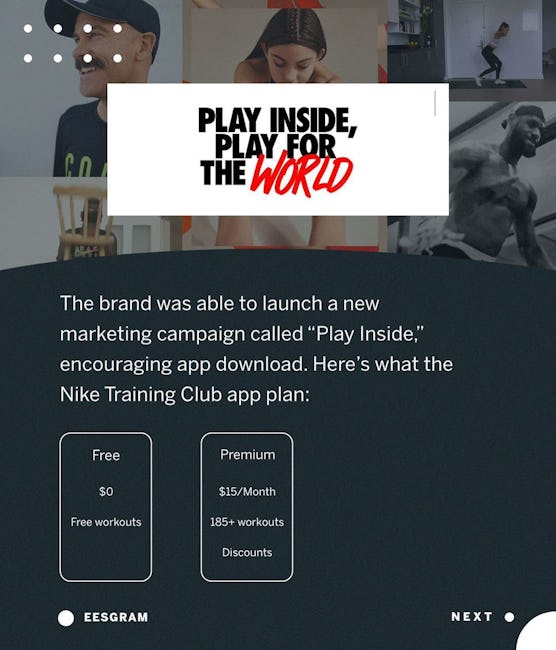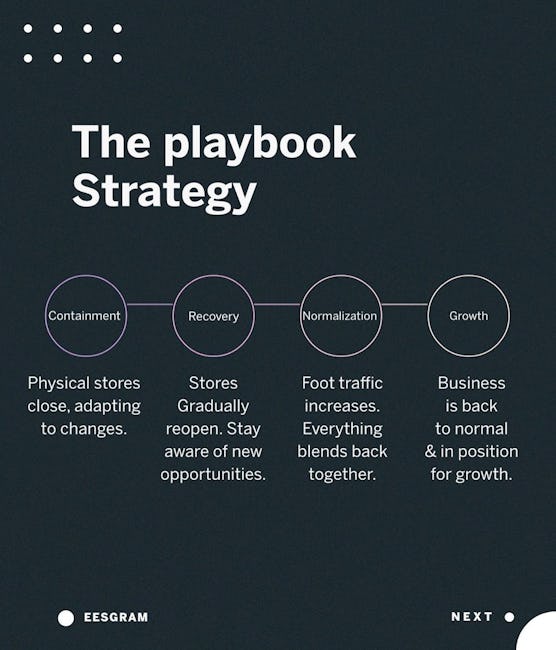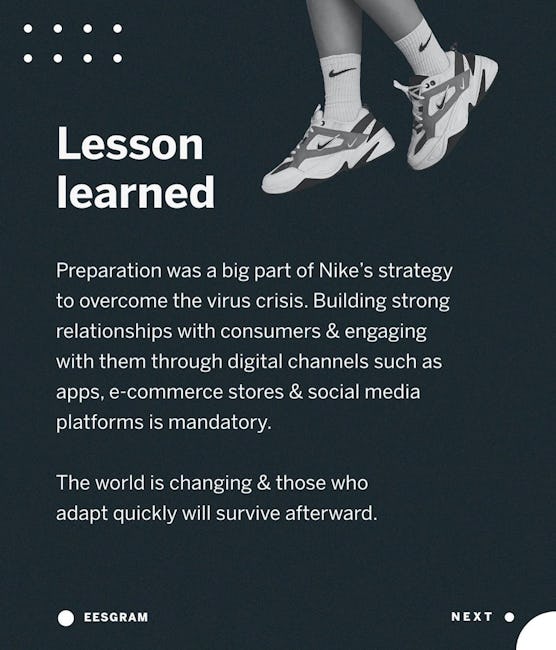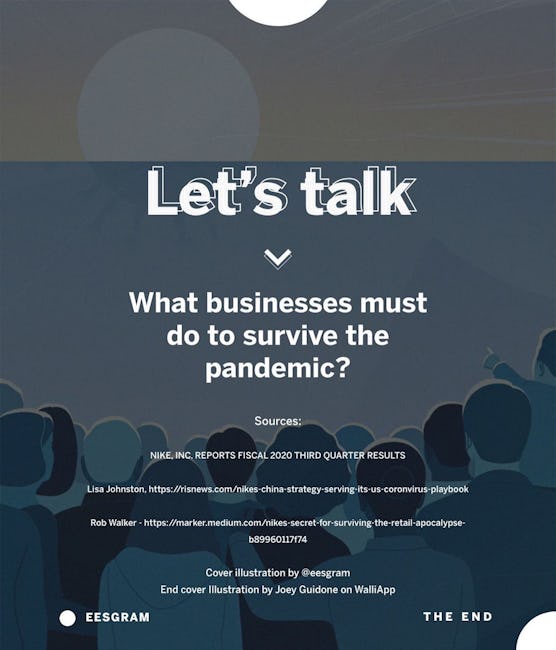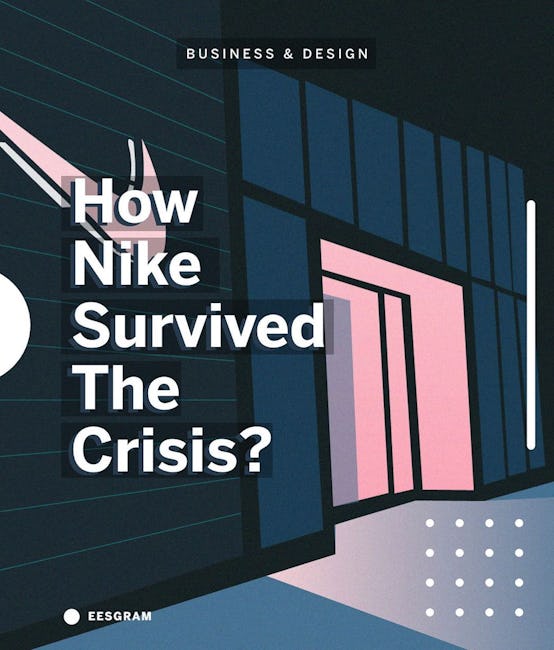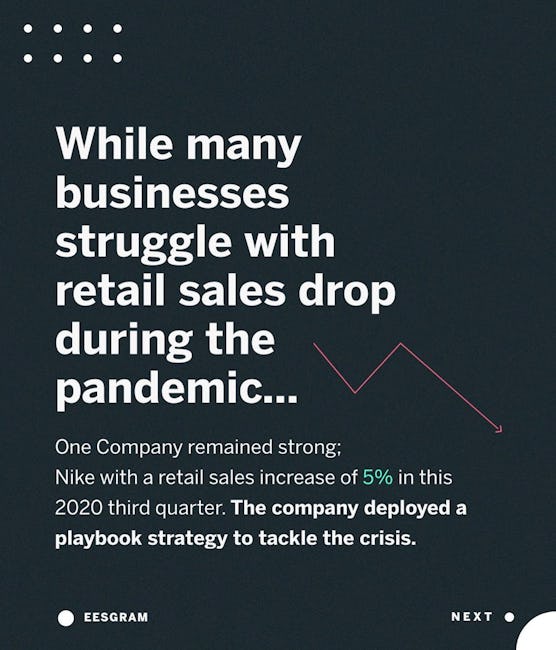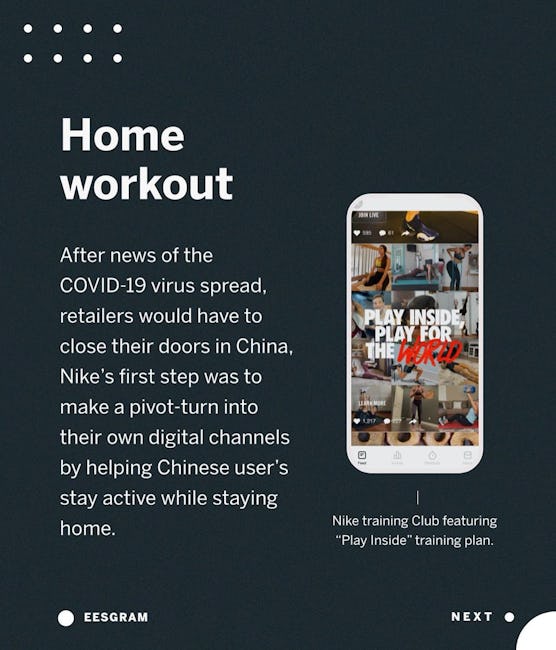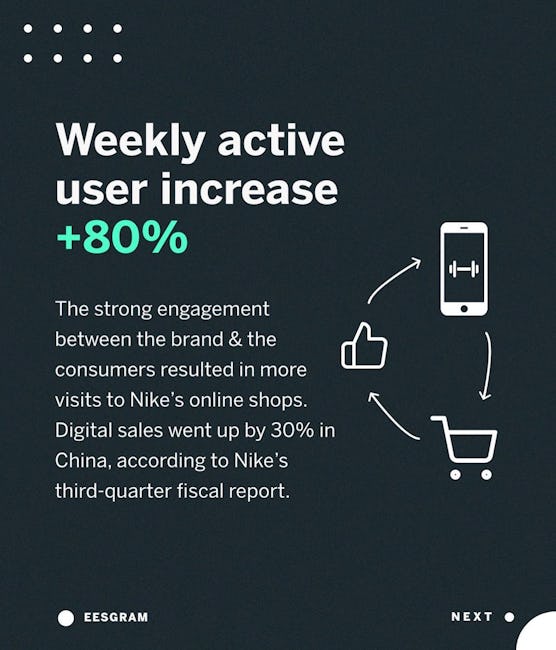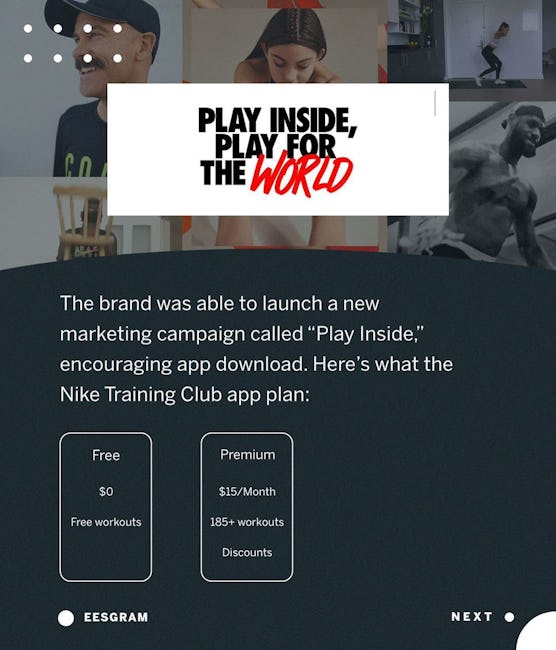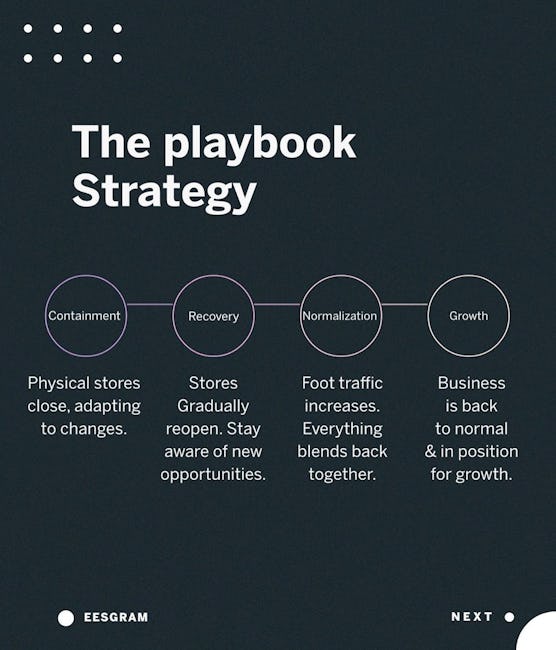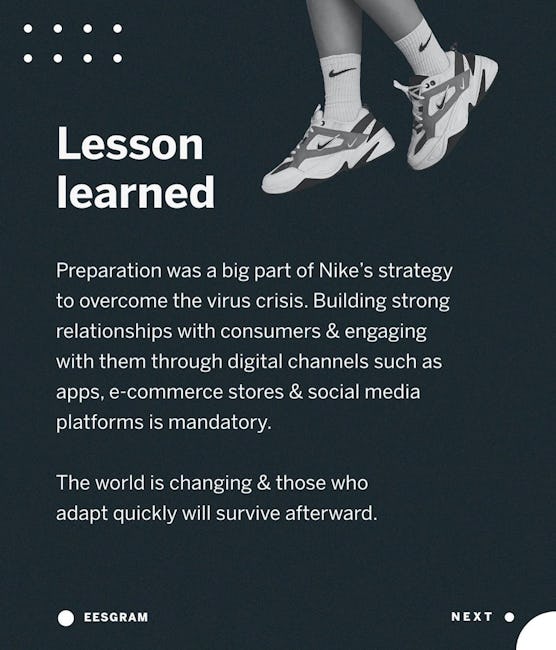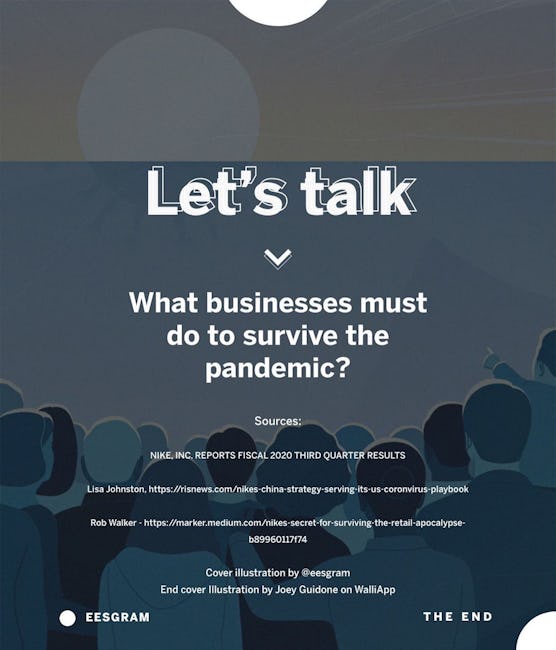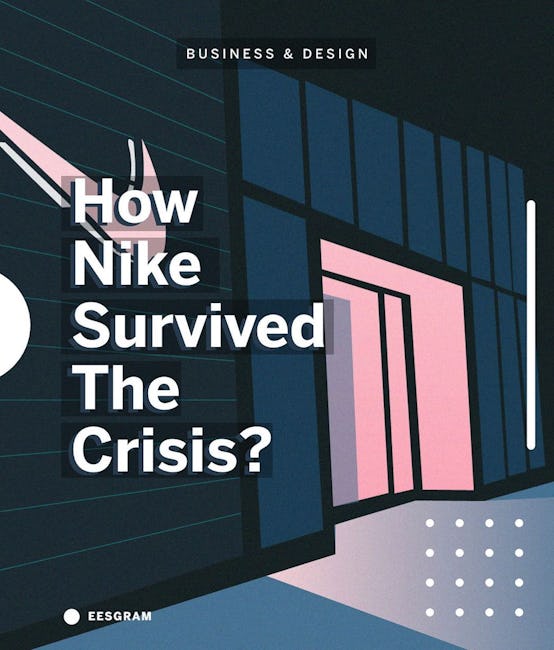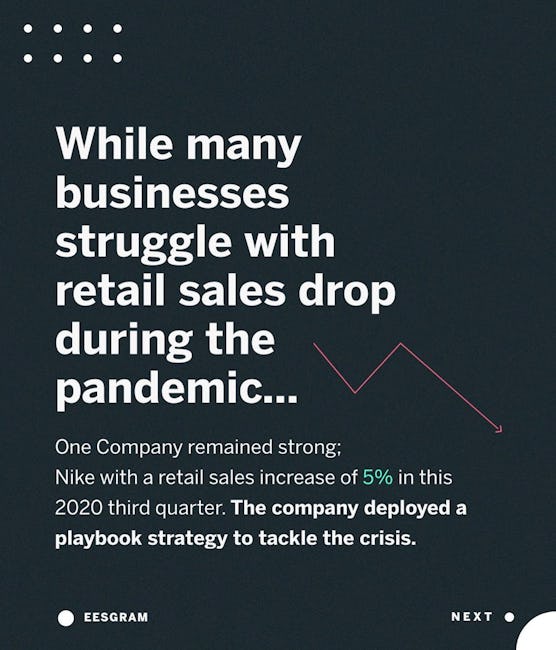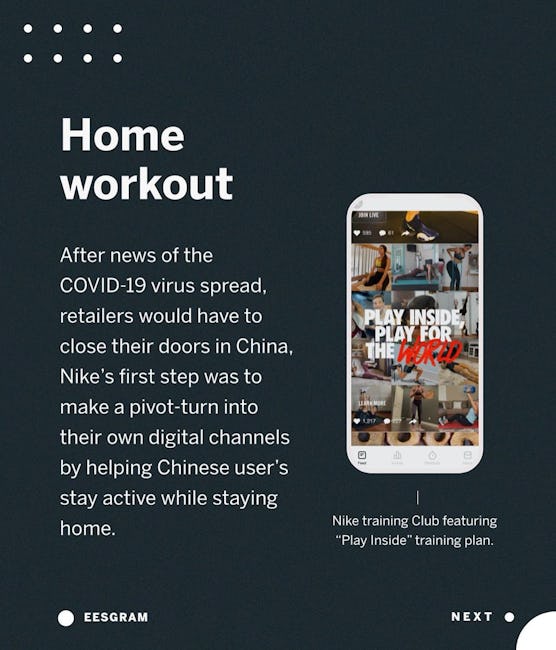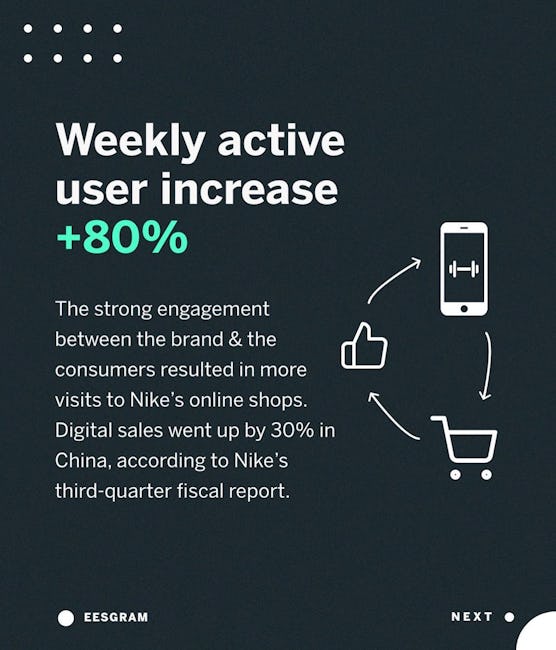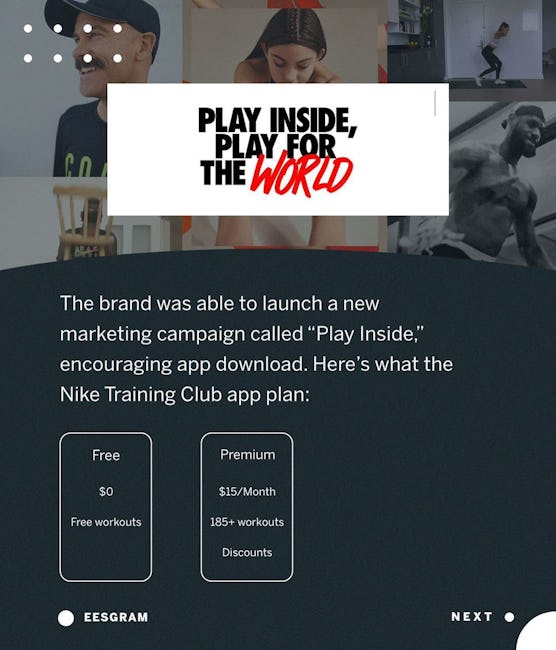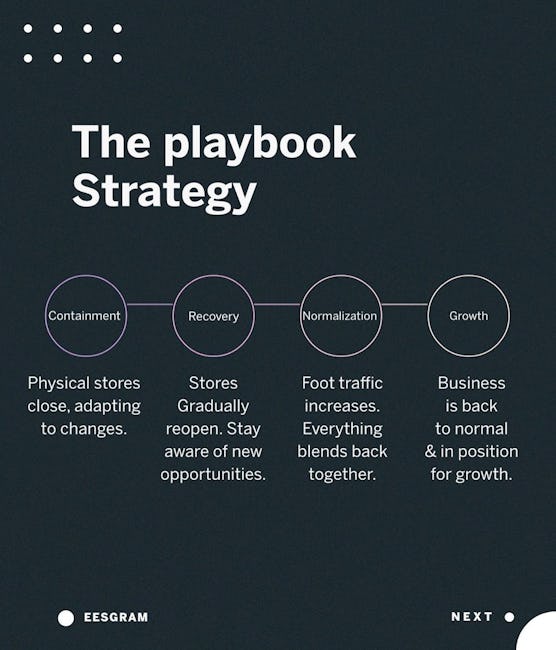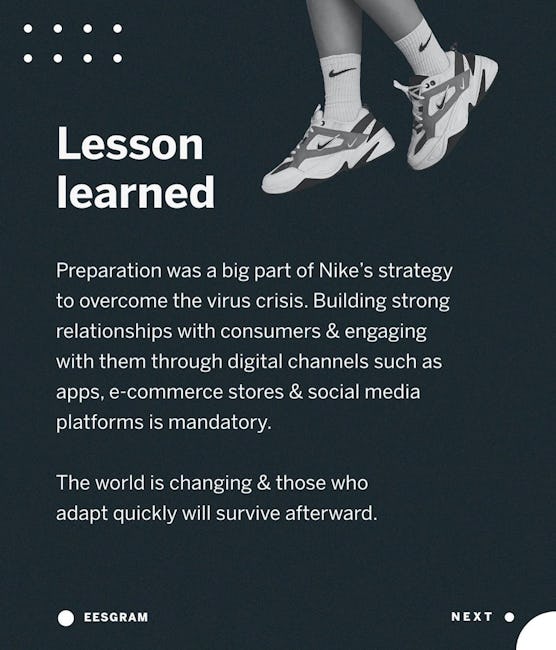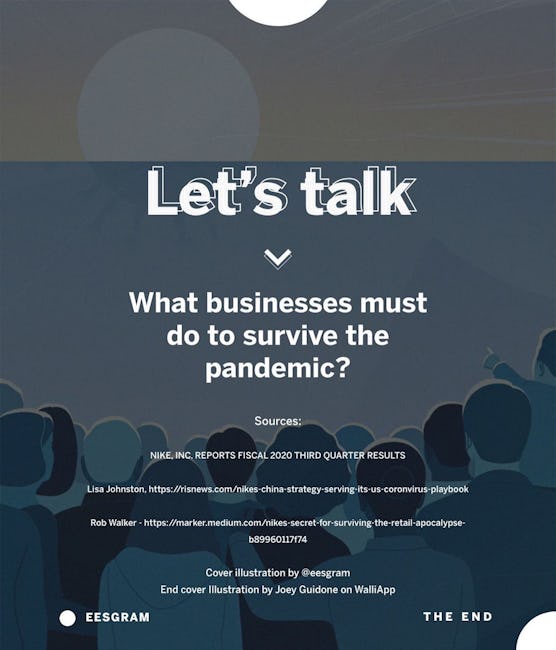 How Nike Survived The Crisis?
While many businesses struggle with retail sales drop during the pandemic...
One Company remained strong; Nike with a retail sales increase of 5% in this 2020 third quarter. The company deployed a playbook strategy to tackle the crisis.
Home workout
After news of the COVID-19 virus spread, retailers would have to close their doors in China, Nike's first step was to make a pivot-turn into their own digital channels by helping Chinese user's stay active while staying home.
Weekly active user increase +80%
The strong engagement between the brand & the consumers resulted in more visits to Nike's online shops. Digital sales went up by 30% in China, according to Nike's third-quarter fiscal report.
PLAY INSIDE, PLAY FOR THE WORLD
The brand was able to launch a new marketing campaign called 'Play Inside,' encouraging app download. Here's what the Nike Training Club app plan:
The playbook Strategy
Containment
Physical stores close, adapting to changes.
Recovery
Stores Gradually reopen. Stay aware Of new opportunities.
Normalization
Foot traffic Increases. Everything blends back together.
Growth
Business is back to normal & in position for growth.
Lesson learned
Preparation was a big part of Nike's strategy to overcome the virus crisis. Building strong relationships with consumers & engaging with them through digital channels such as apps, e-commerce stores & social media platforms is mandatory.
The world is changing & those who adapt quickly will survive afterward.
More booklets by Elias Serrano
More Design booklets
Your recently viewed booklets
See all booklets