Booklet
How Netflix selects best artboard for videos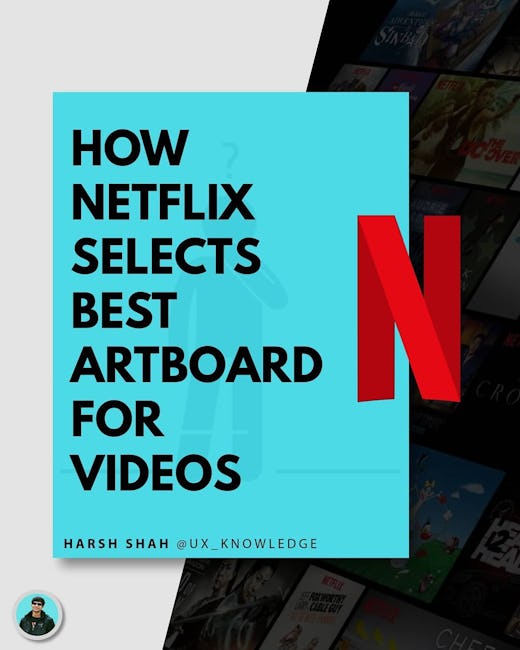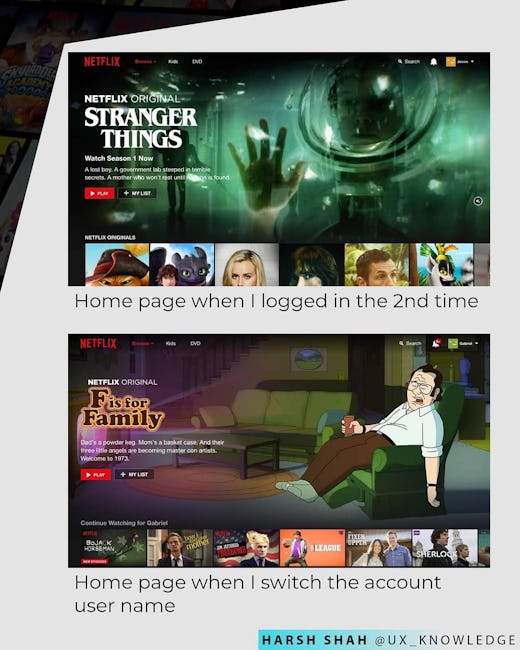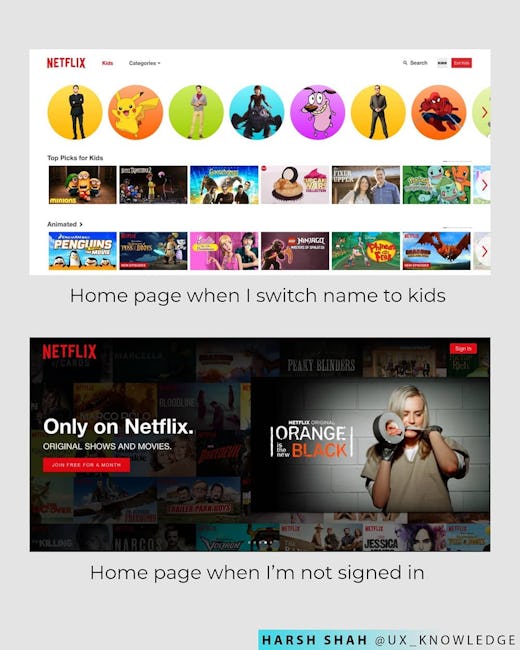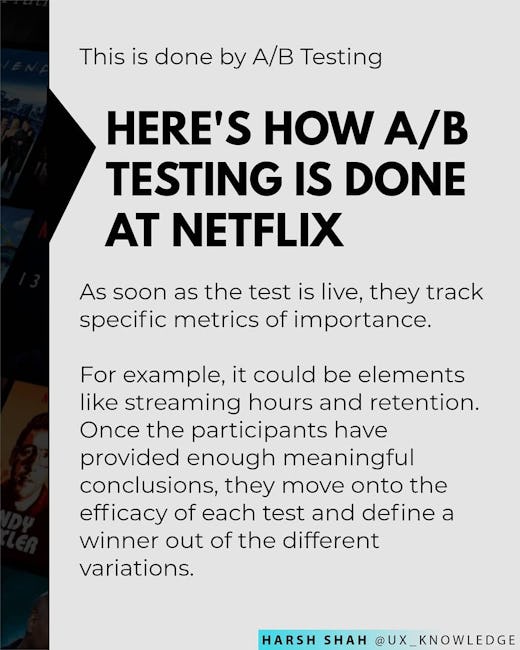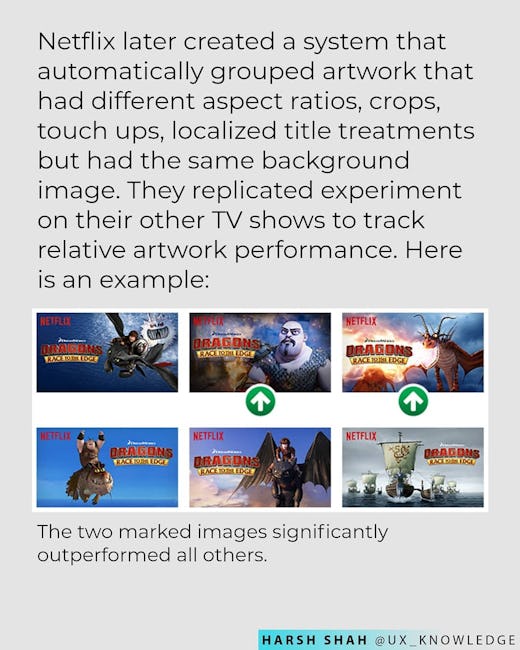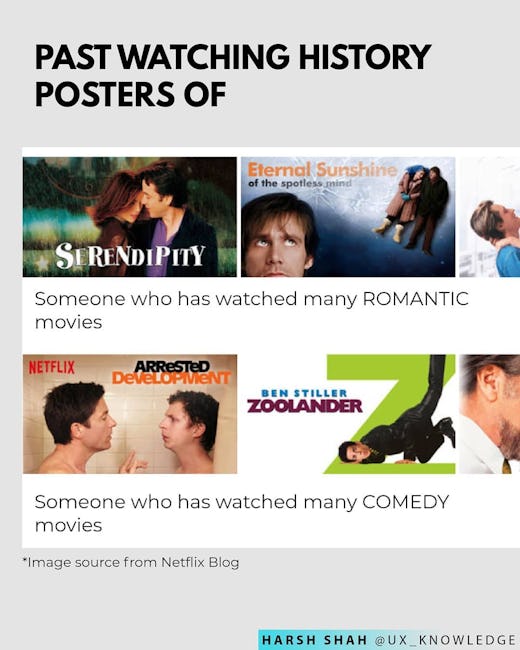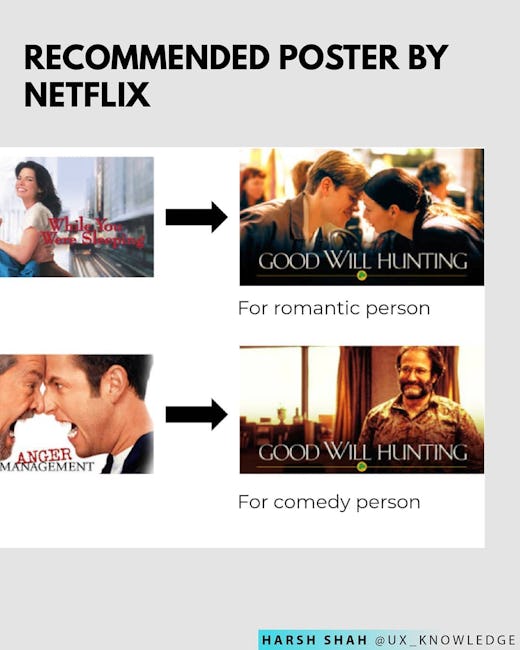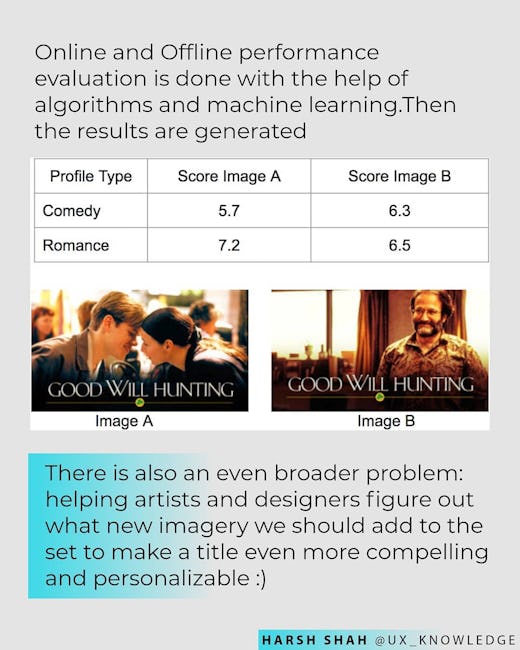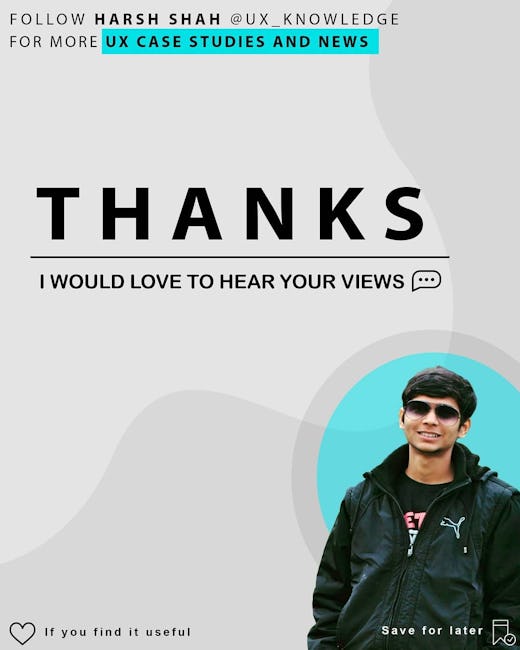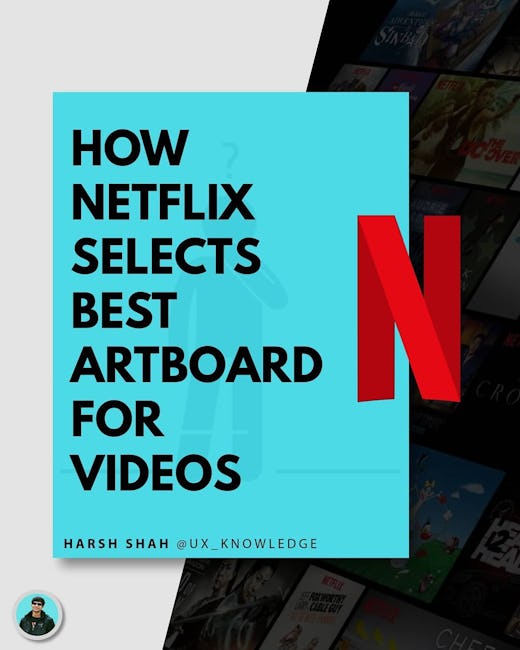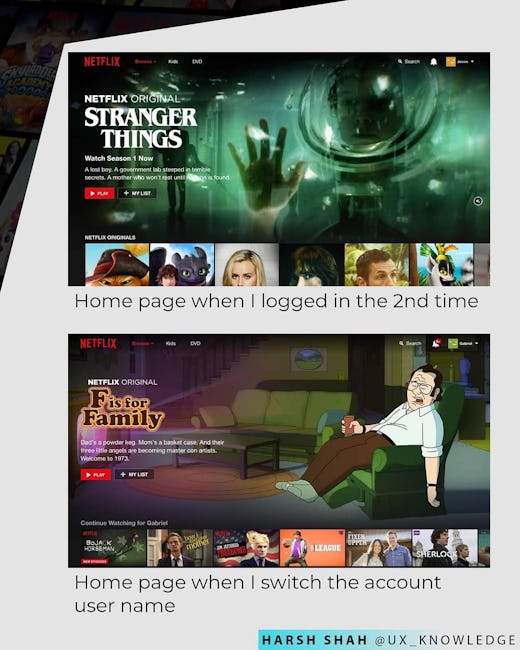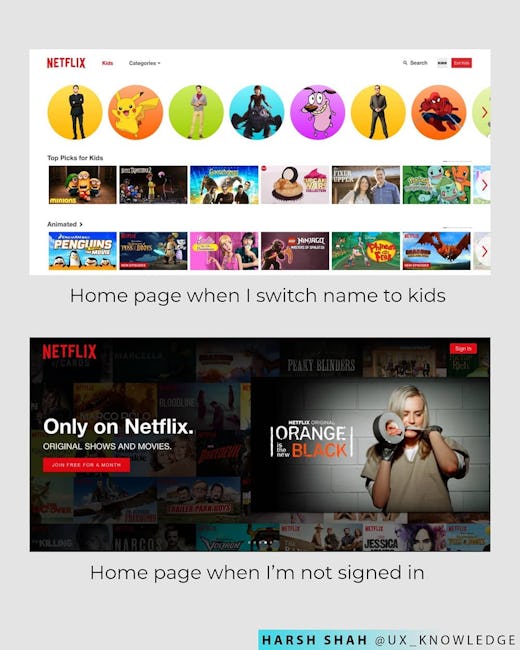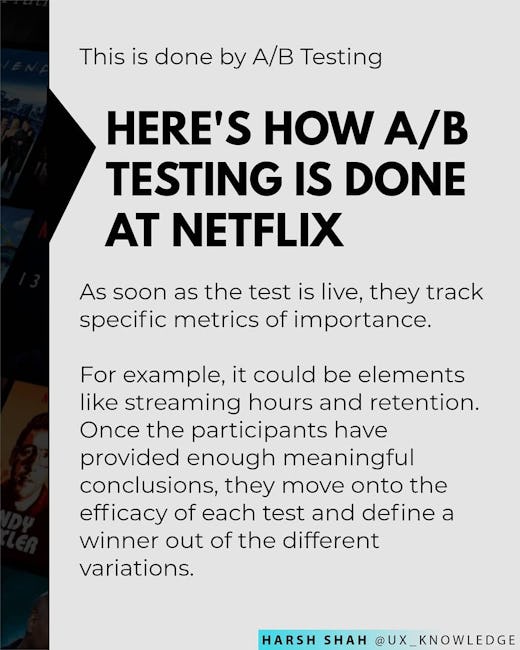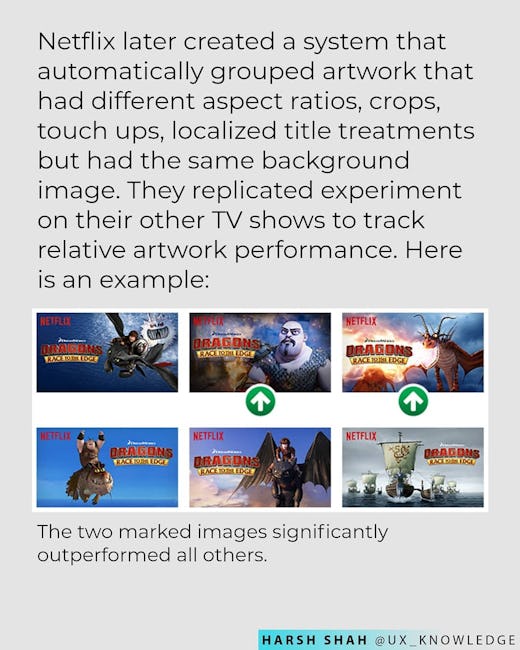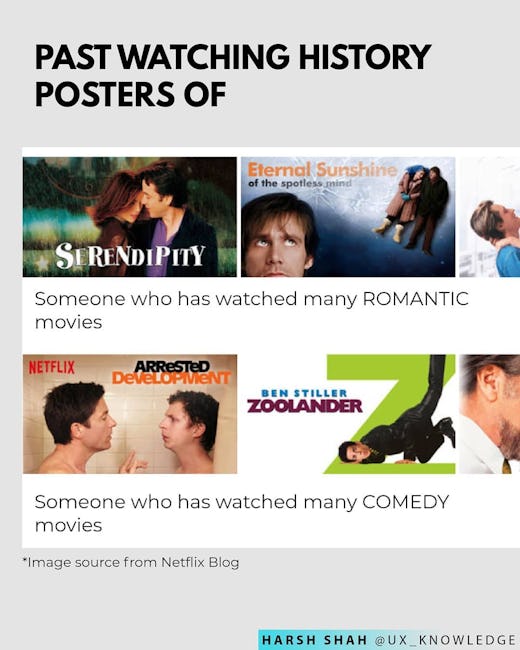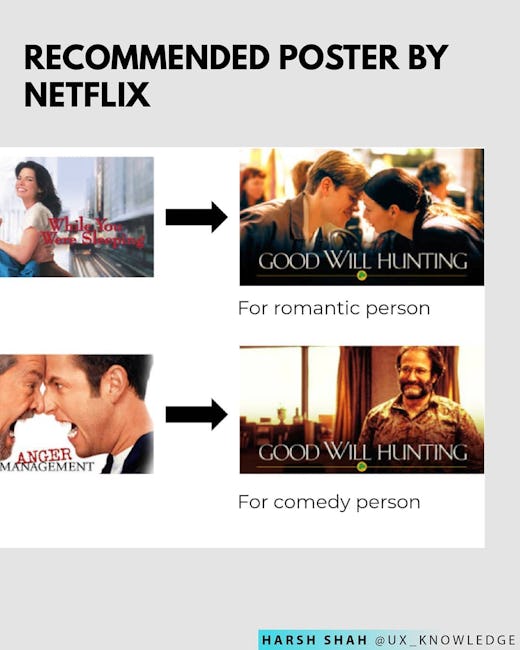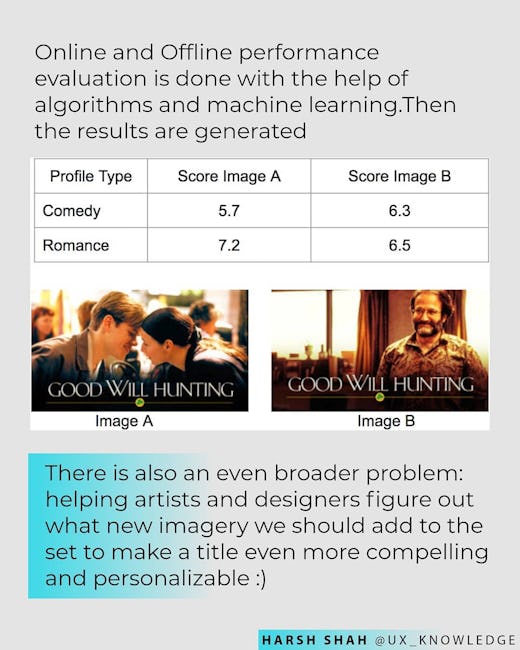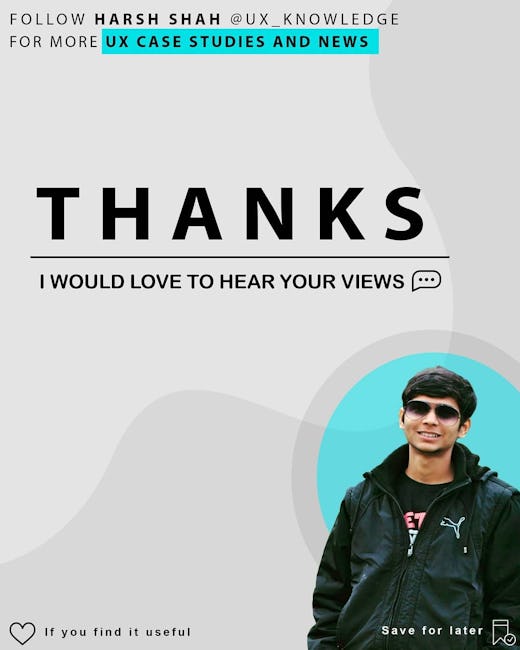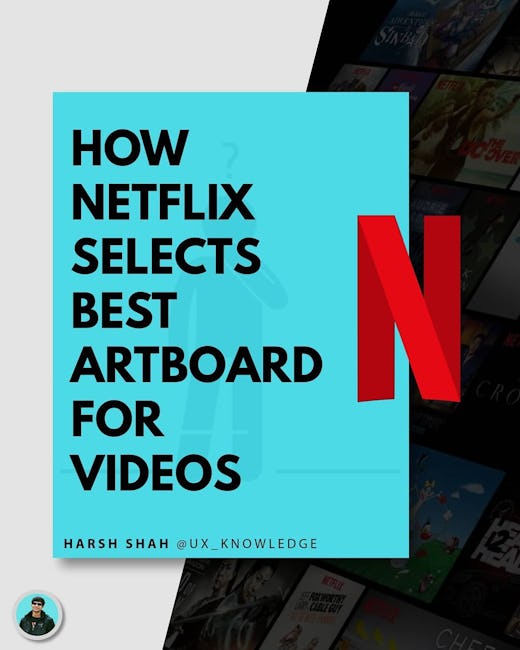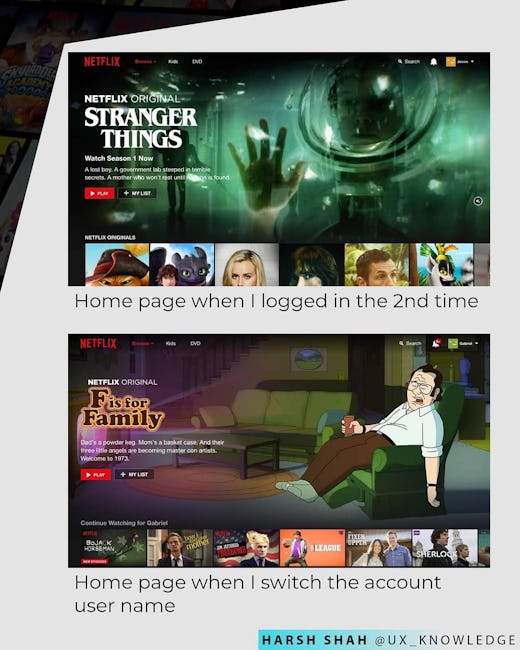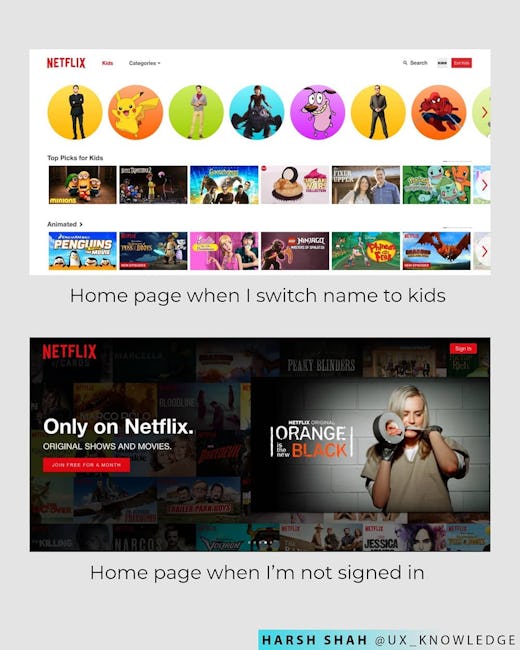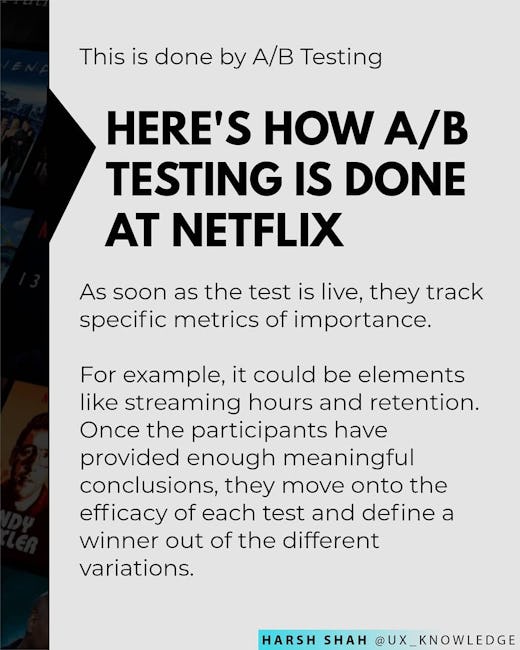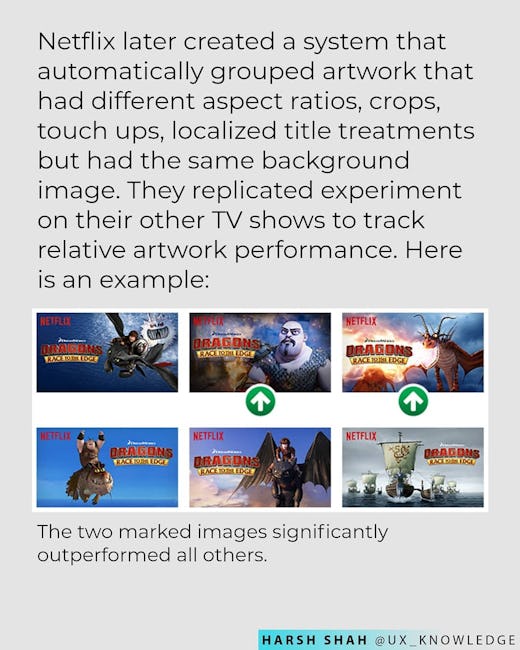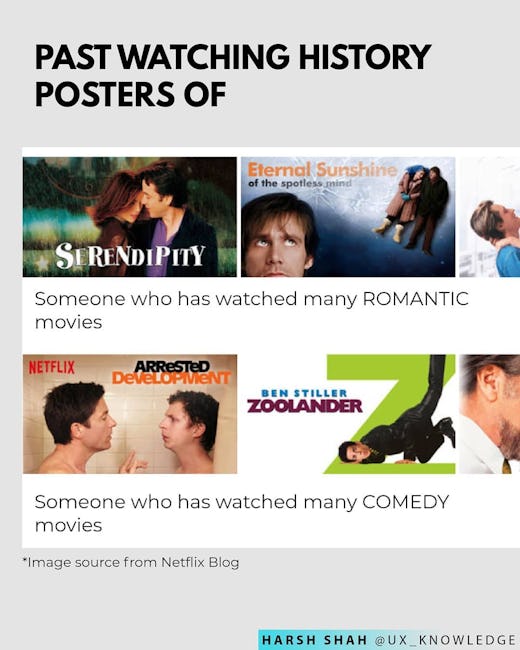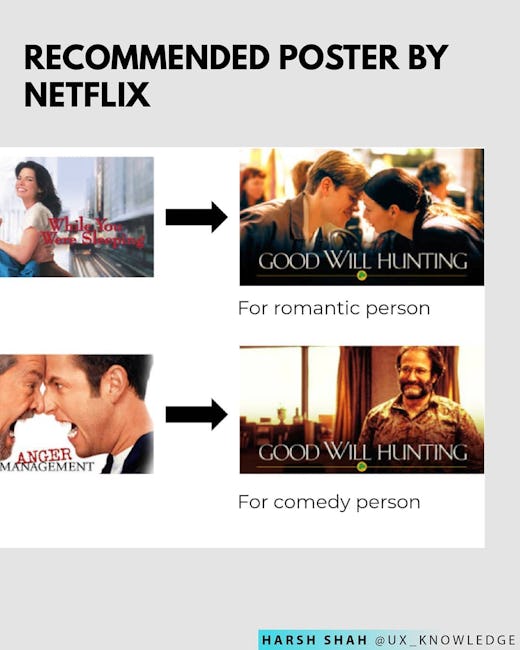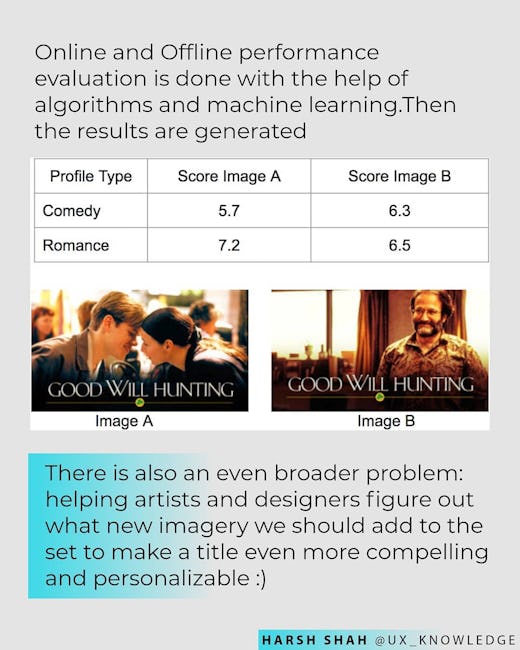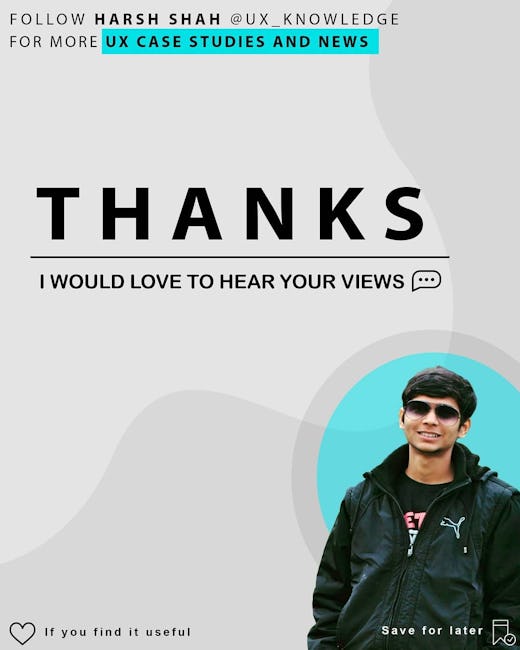 How Netflix selects best artboard for videos
YOU PROBABLY HAVE NOTICED THAT THE FEATURED SHOW ON THE NETFLIX HOMEPAGE SEEMS TO CHANGE WHENEVER YOU LOG IN.
Home page when I logged in the 2nd time
Home page when I switch the account user name
Home page when I switch name to kids
Home page when I'm not signed in
This is done by A/B Testing
HERE'S HOW A/B TESTING IS DONE AT NETFLIX
As soon as the test is live, they track specific metrics of importance.
For example, it could be elements like streaming hours and retention. Once the participants have provided enough meaningful conclusions, they move onto the efficacy of each test and define a winner out of the different variations.
Netflix later created a system that automatically grouped artwork that had different aspect ratios, crops, touch ups, localized title treatments but had the same background image. They replicated experiment on their other TV shows to track relative artwork performance. Here is an example:
The two marked images significantly outperformed all others.
PAST WATCHING HISTORY POSTERS OF
Someone who has watched many ROMANTIC movies
Someone who has watched many COMEDY movies
RECOMMENDED POSTER BY NETFLIX
Online and Offline performance evaluation is done with the help of algorithms and machine learning. Then the results are generated
There is also an even broader problem: helping artists and designers figure out what new imagery we should add to the set to make a title even more compelling and personalizable :)
THANKS
I WOULD LOVE TO HEAR YOUR VIEWS
More booklets by Harsh Shah
More Design booklets
Your recently viewed booklets
See all booklets