Booklet
How Instagram is using thoughtful design to fight bullying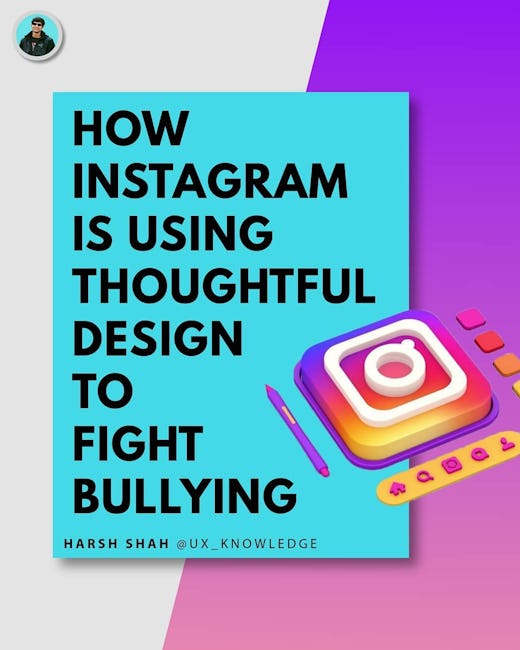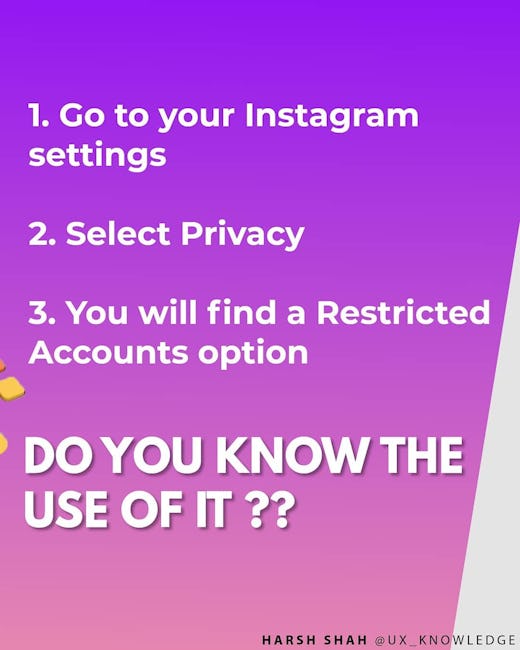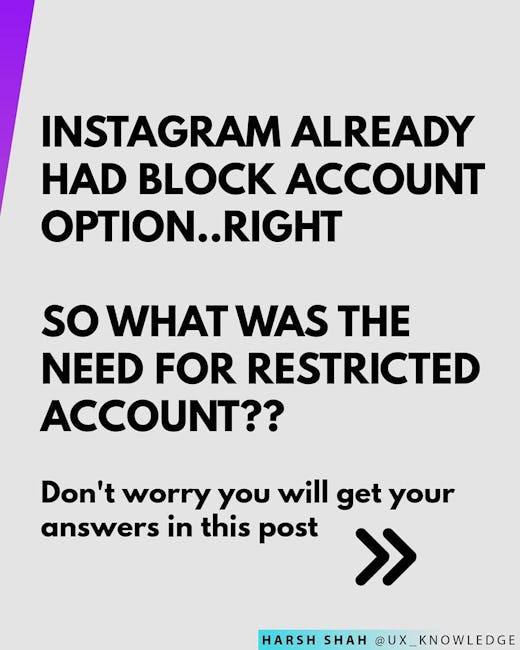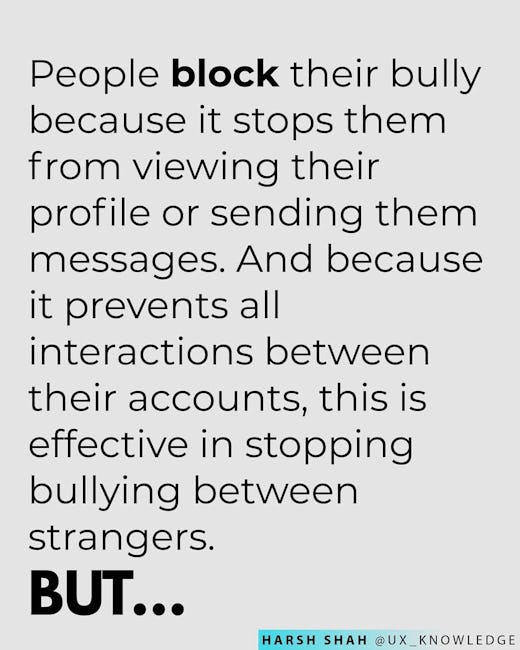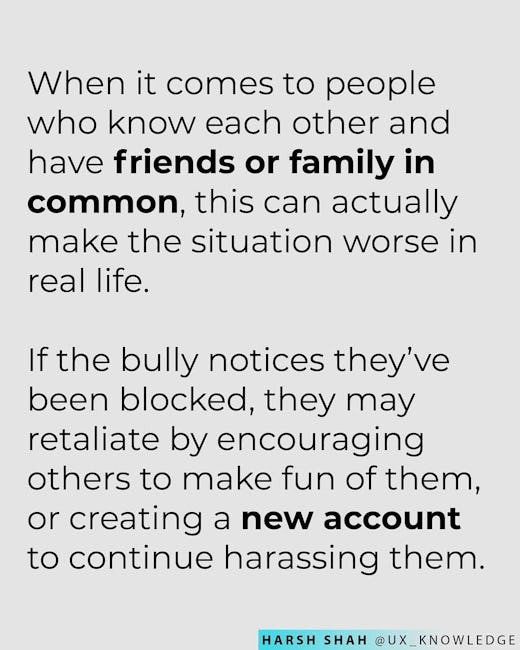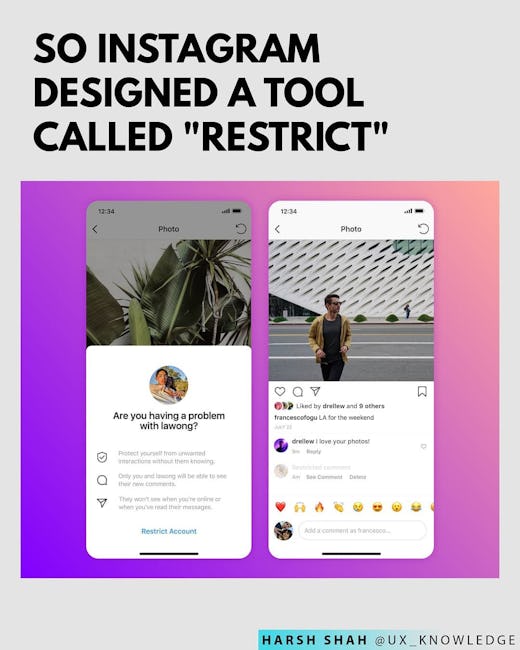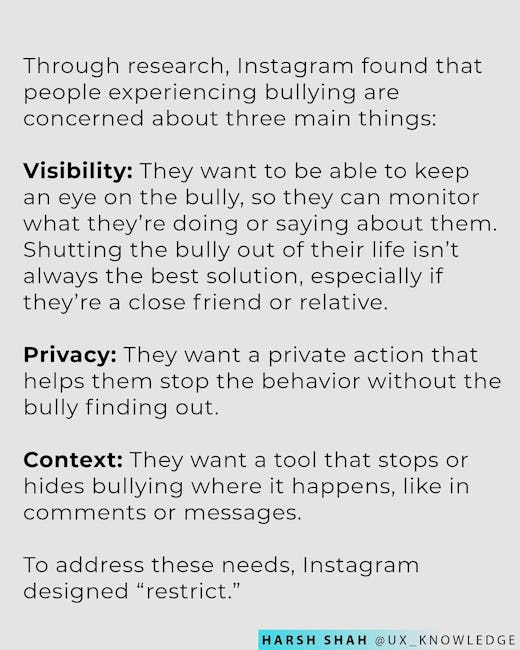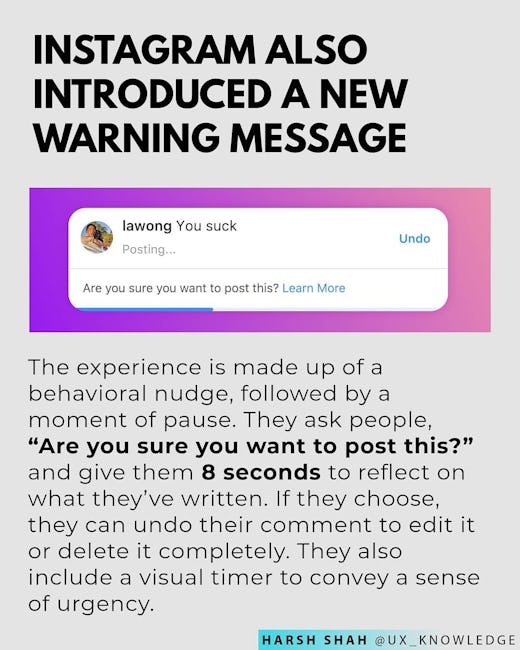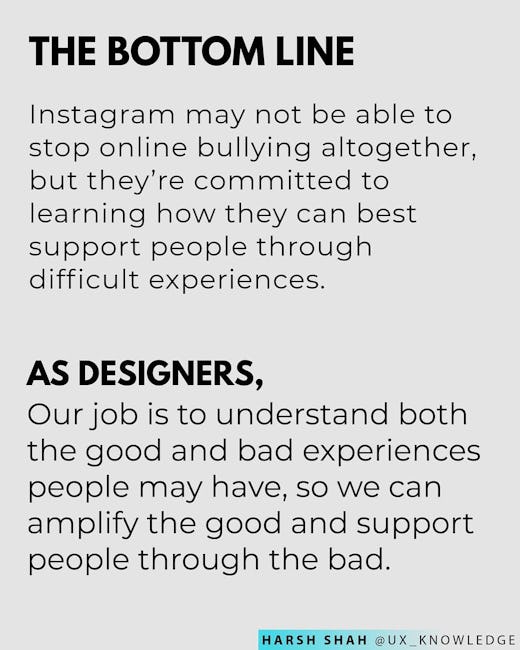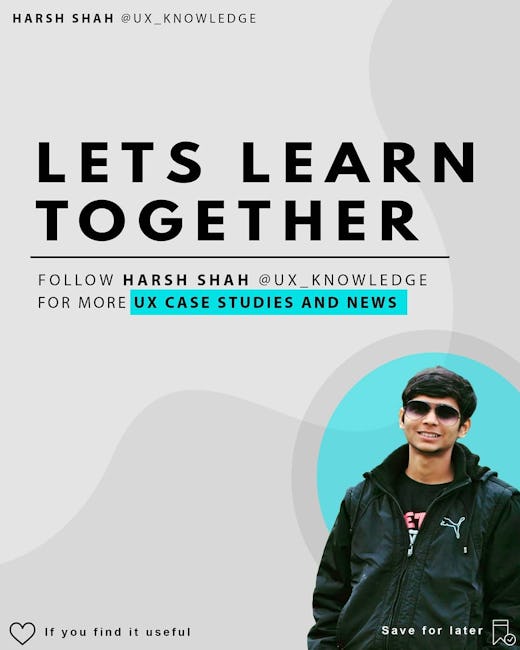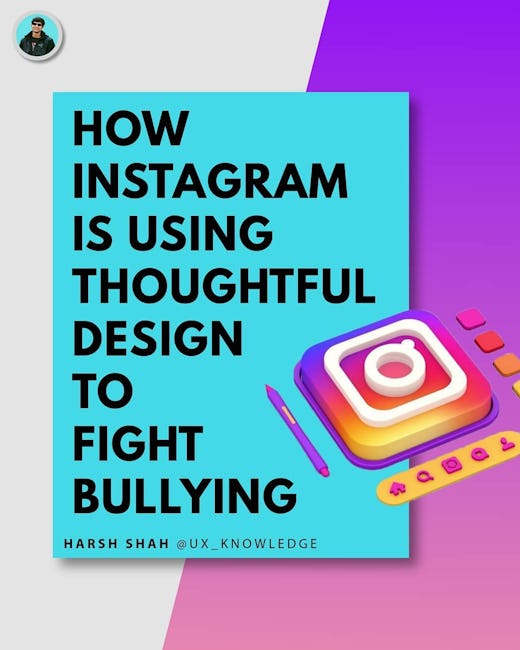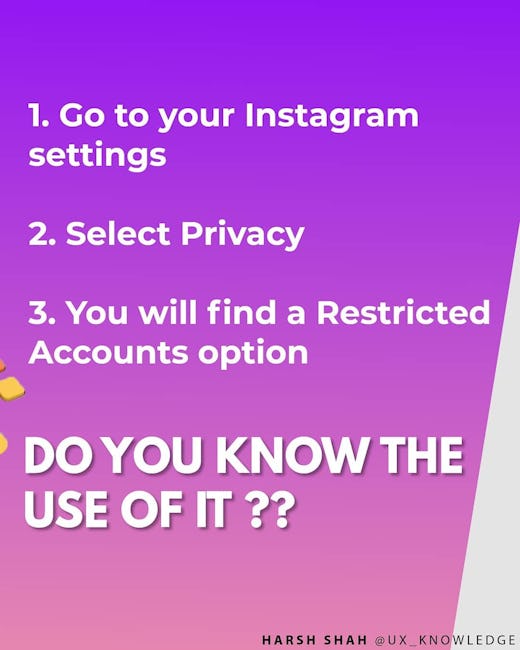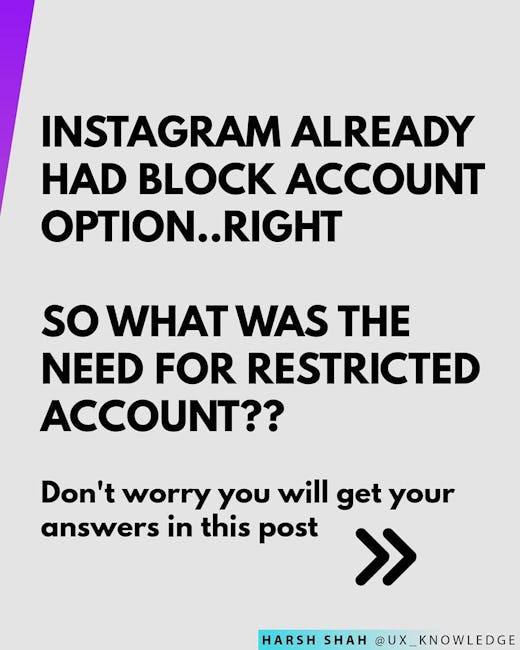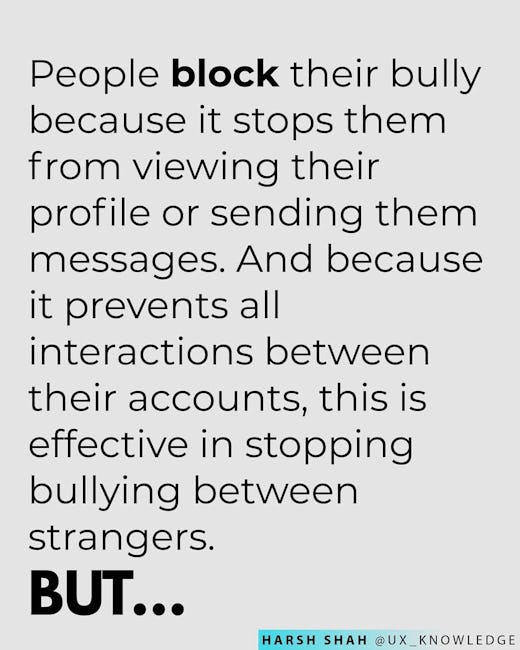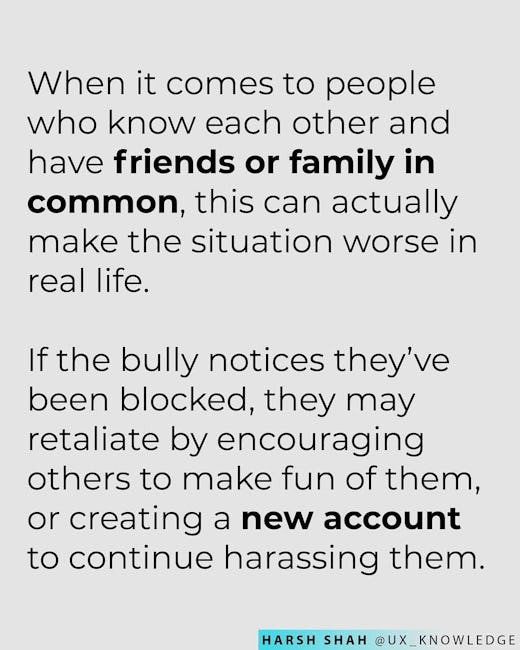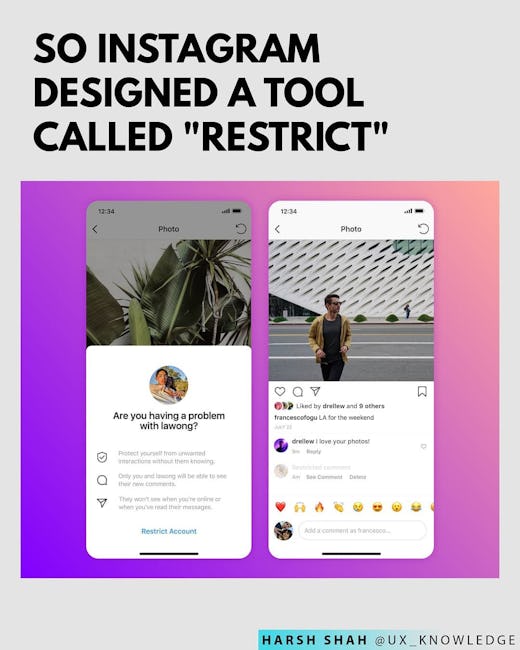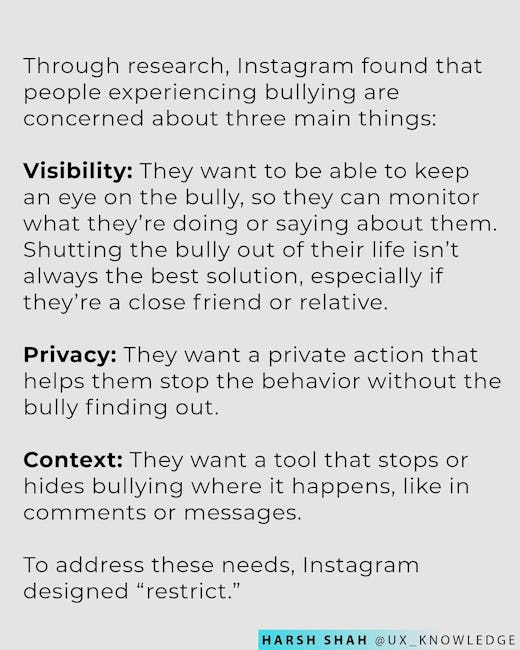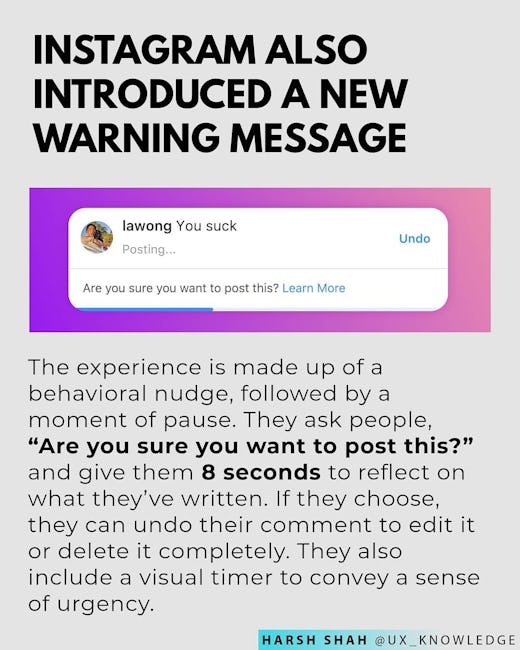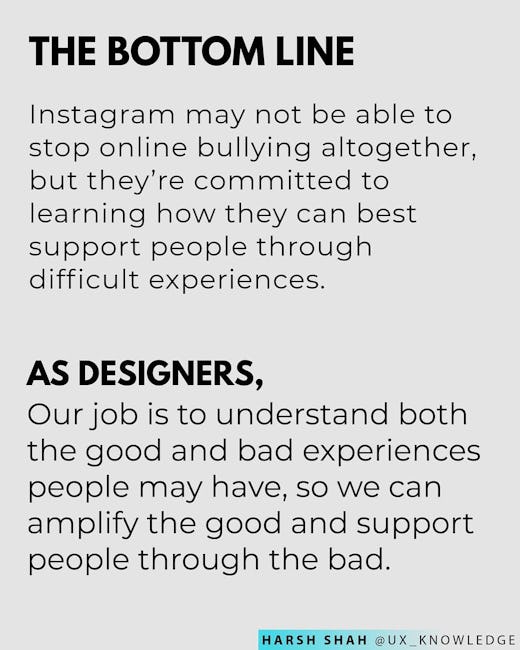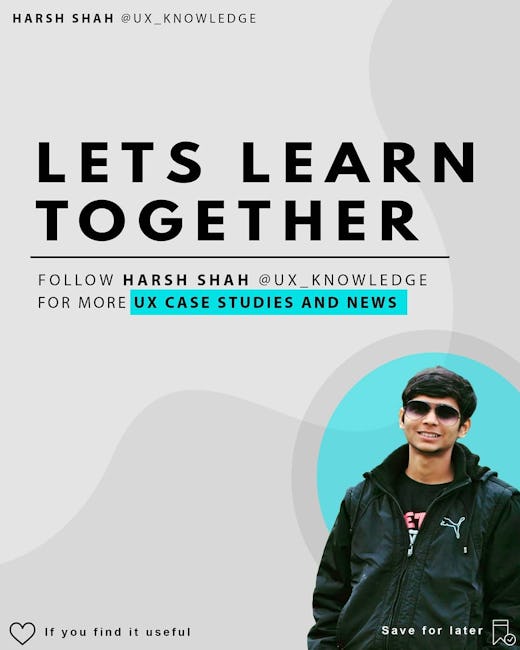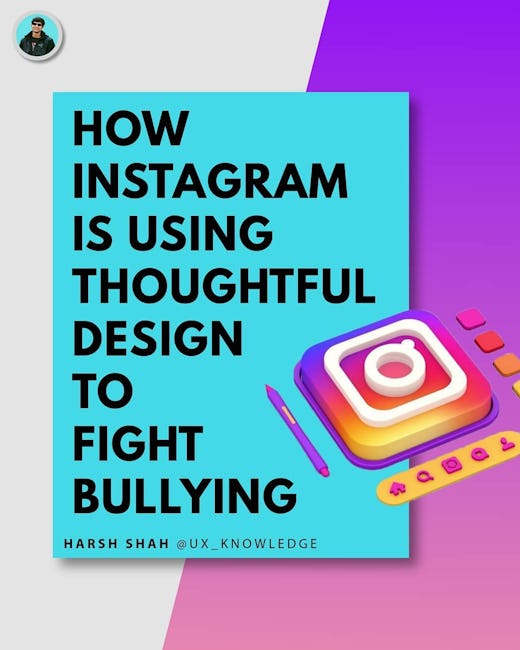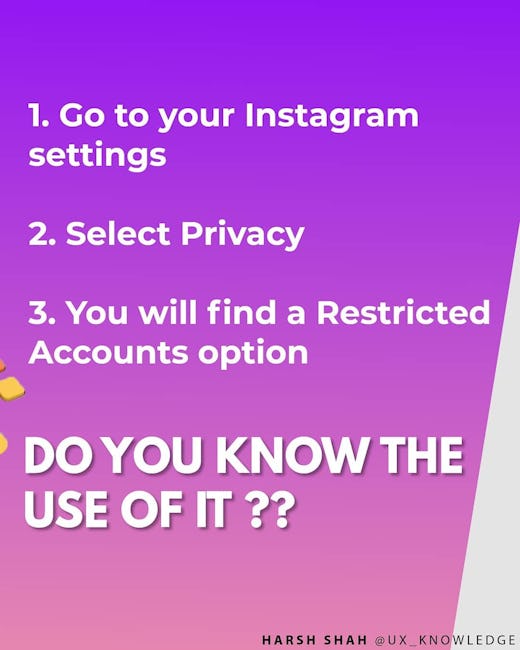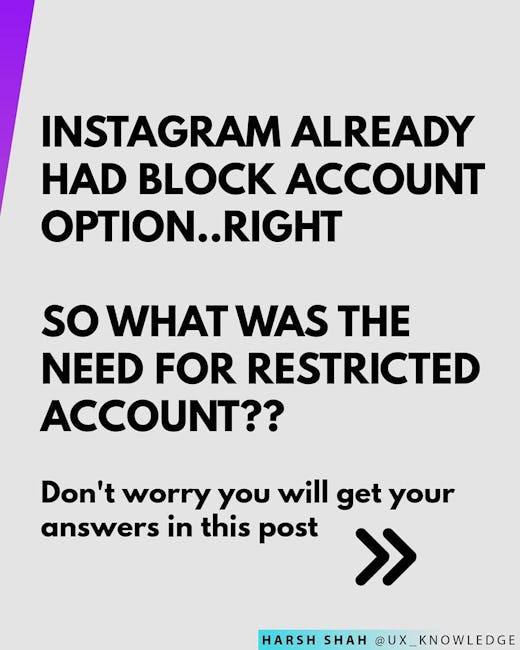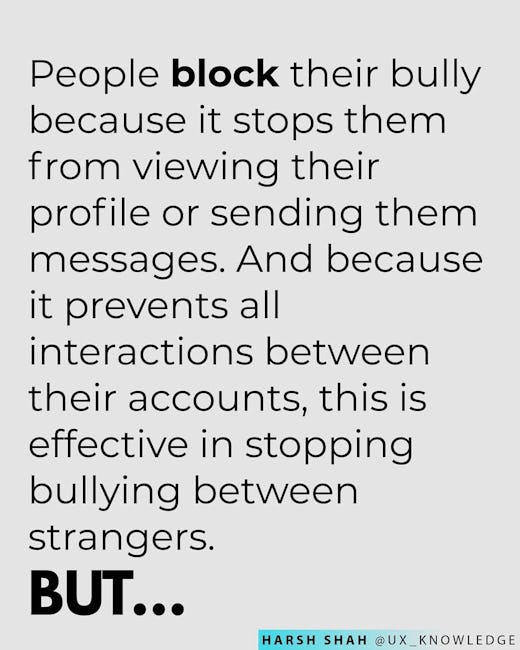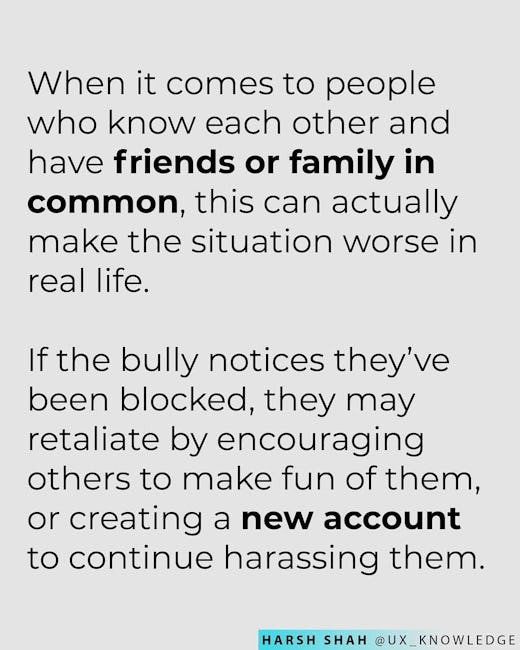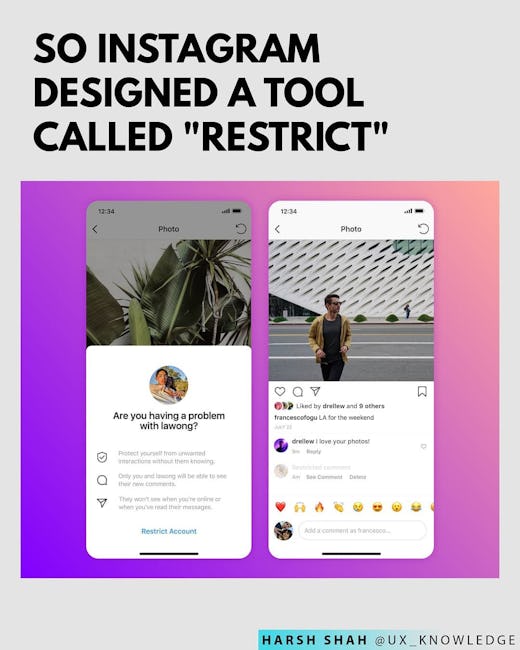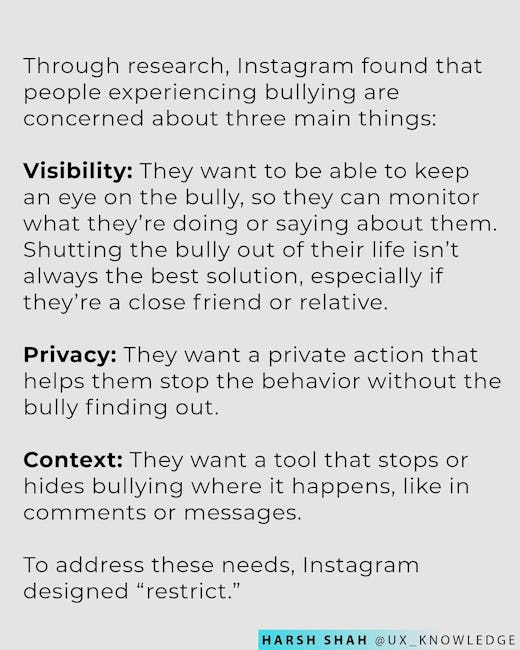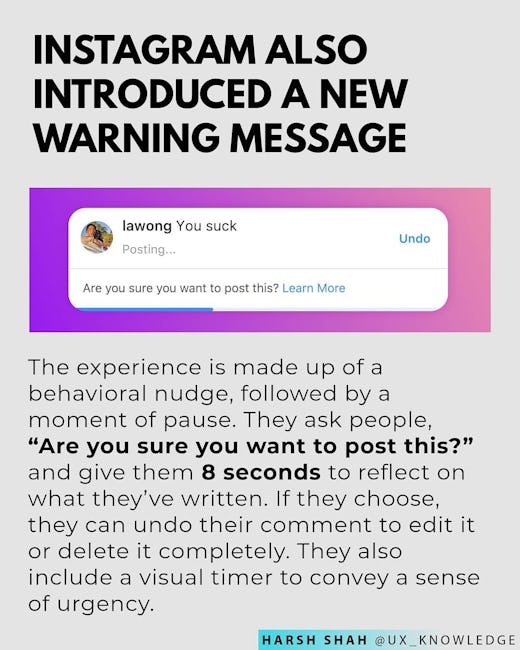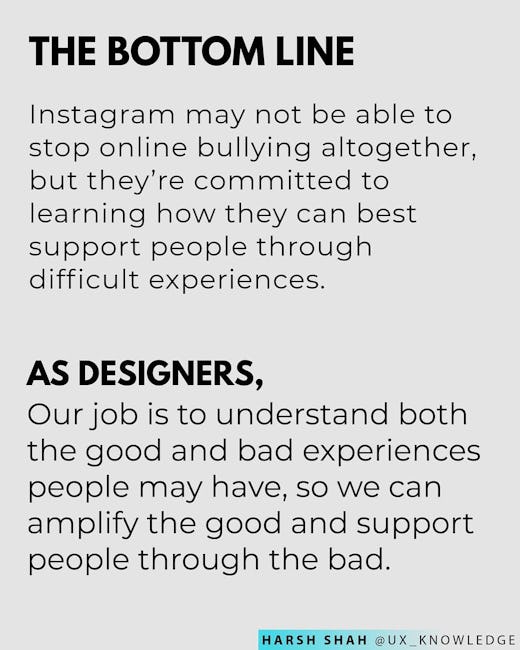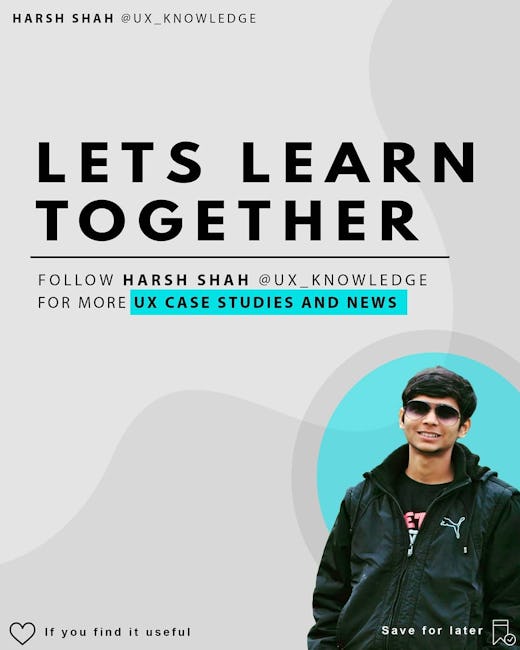 How Instagram is using thoughtful design to fight bullying
1. Co to your Instagram settings
2. Select Privacy
3. You will find a Restricted Accounts option
DO YOU KNOW THE USE OF IT ??
INSTAGRAM ALREADY HAD BLOCK ACCOUNT OPTION..RIGHT
SO WHAT WAS THE NEED FOR RESTRICTED ACCOUNT??
Don't worry you will get your answers in this post . .
People block their bully because it stops them from viewing their profile or sending them messages. And because it prevents all interactions between their accounts, this is effective in stopping bullying between strangers. BUT
When it comes to people who know each other and have friends or family in common, this can actually make the situation worse in real life.
If the bully notices they've been blocked, they may retaliate by encouraging others to make fun of them, or creating a new account to continue harassing them.
SO INSTAGRAM DESIGNED A TOOL CALLED "RESTRICT"
Through research, Instagram found that people experiencing bullying are concerned about three main things:
Visibility: They want to be able to keep an eye on the bully, so they can monitor what they're doing or saying about them. Shutting the bully out of their life isn't always the best solution, especially if they're a close friend or relative.
Privacy: They want a private action that helps them stop the behavior without the bully finding out.
Context: They want a tool that stops or hides bullying where it happens, like in comments or messages.
To address these needs, Instagram designed "restrict."
INSTAGRAM ALSO INTRODUCED A NEW WARNING MESSAGE
The experience is made up of a behavioral nudge, followed by a moment of pause. They ask people,
"Are you sure you want to post this?" and give them 8 seconds to reflect on what they've written. If they choose, they can undo their comment to edit it or delete it completely. They also include a visual timer to convey a sense of urgency.
THE BOTTOM LINE
Instagram may not be able to stop online bullying altogether, but they're committed to learning how they can best support people through difficult experiences.
AS DESIGNERS,
Our job is to understand both the good and bad experiences people may have, so we can amplify the good and support people through the bad.
LETS LEARN TOGETHER
FOLLOW HARSH SHAH @UX.KNOWLEDGE FOR MORE UX CASE STUDIES AND NEWS
More booklets by Harsh Shah
More Design booklets
Your recently viewed booklets
See all booklets