Booklet
How Influencer Marketing Will Change The World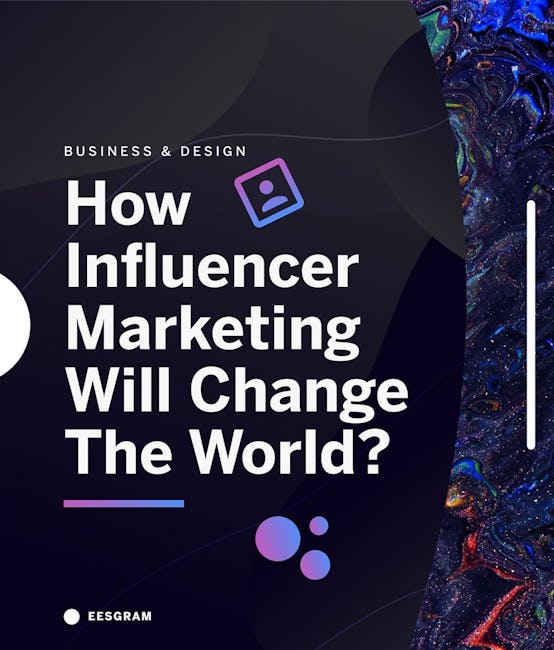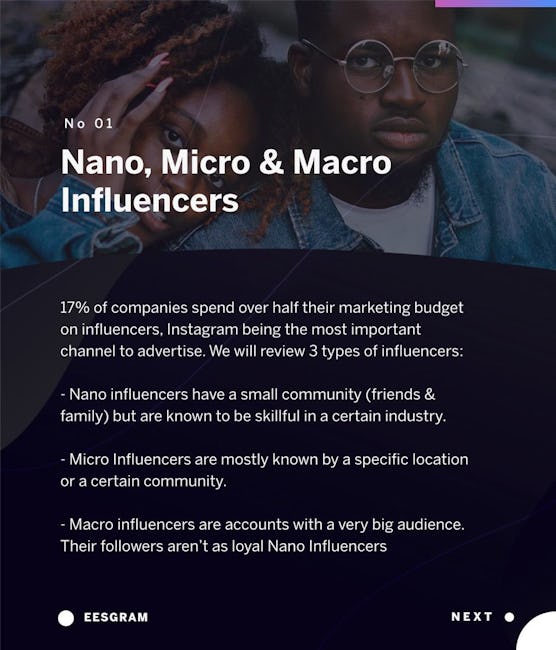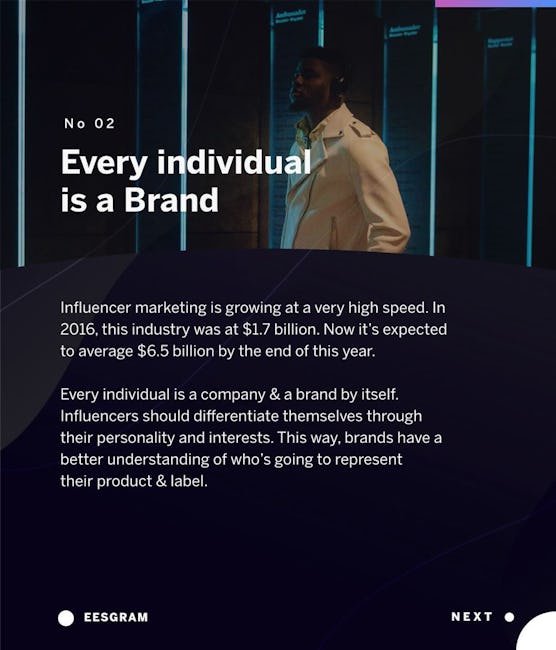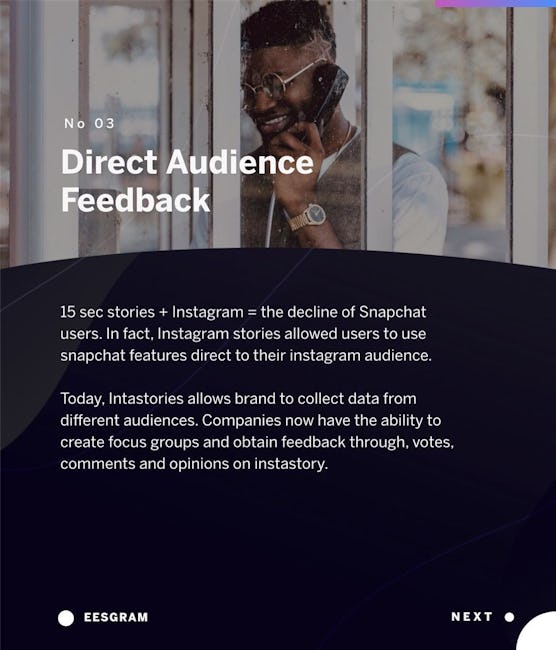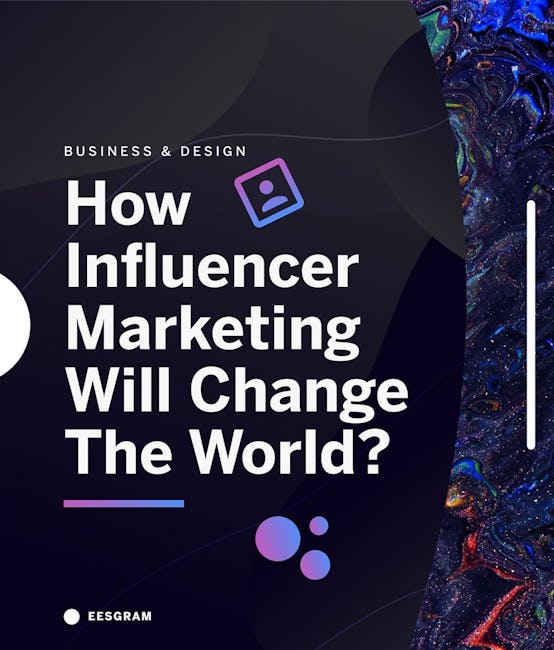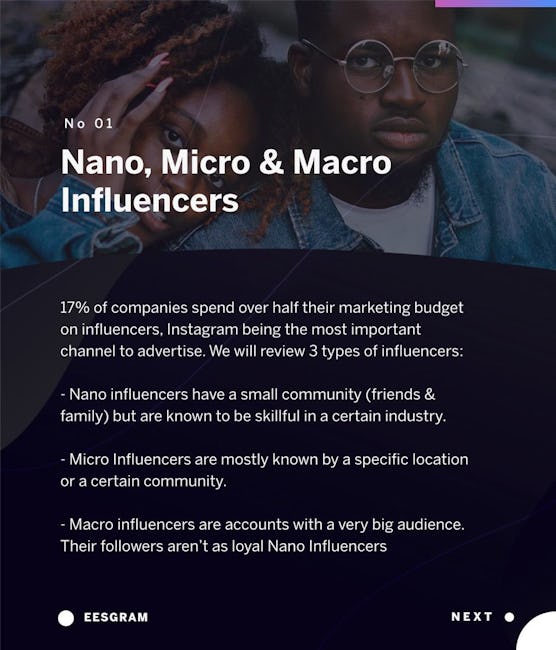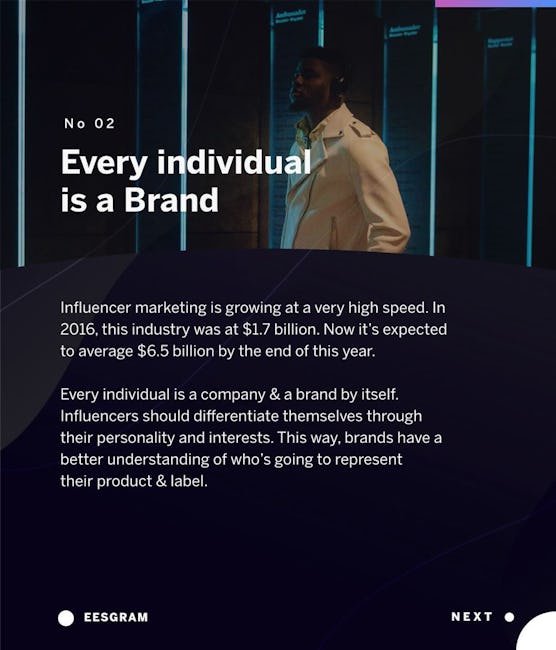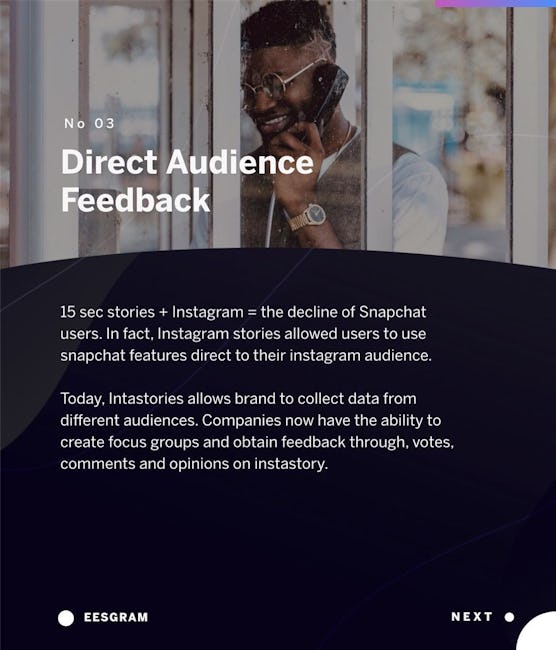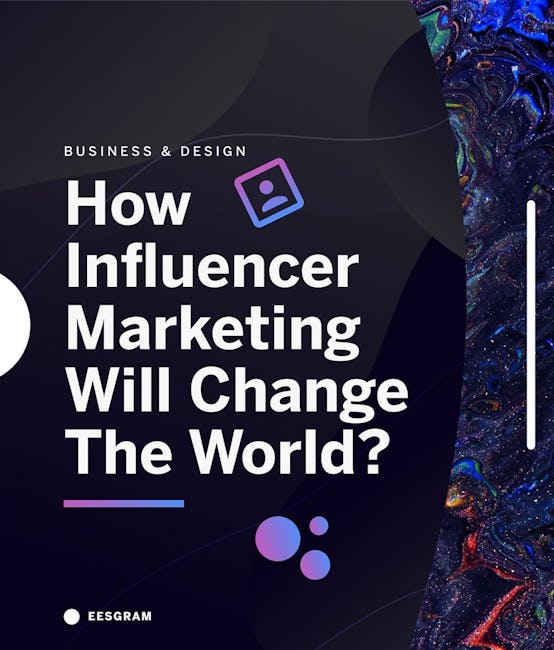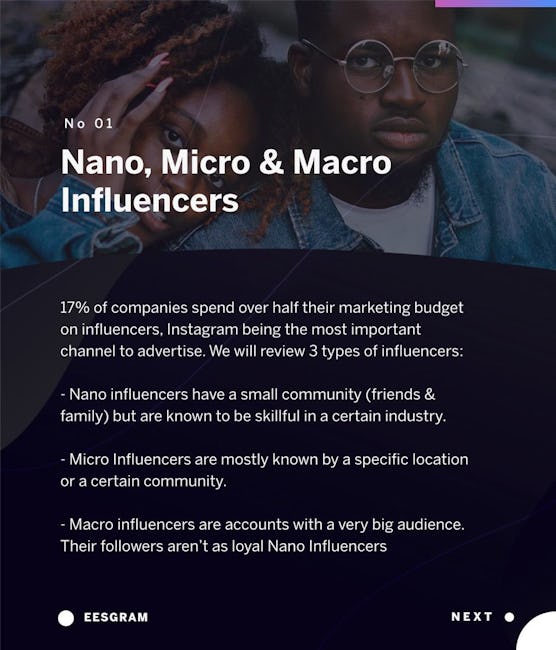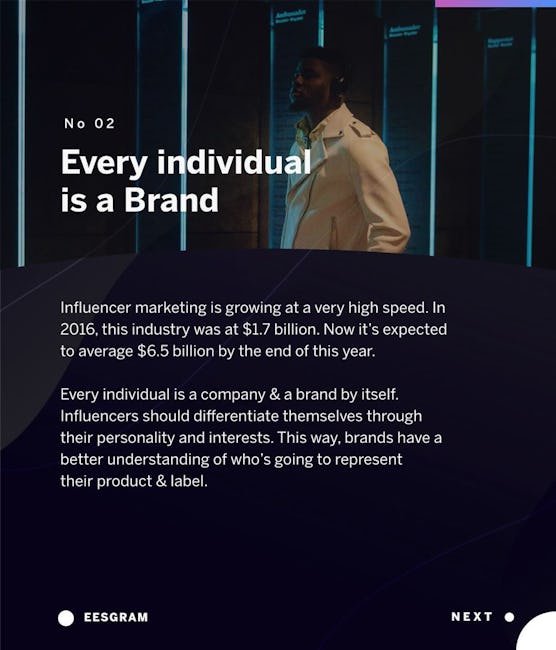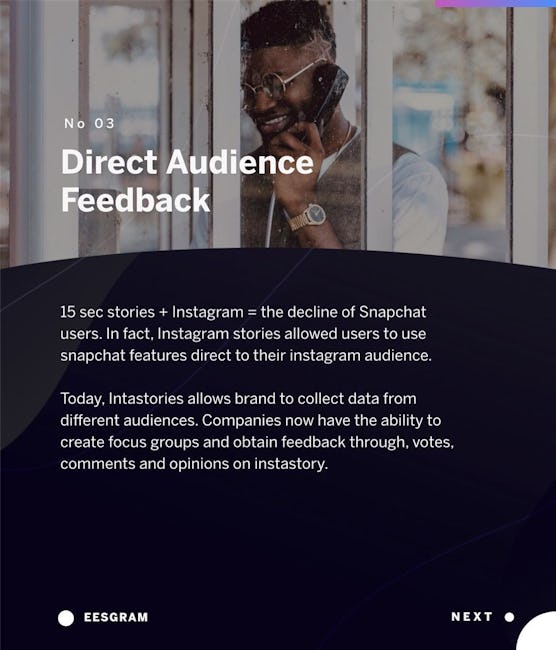 How Influencer Marketing Will Change The World?
No 01
Nano, Micro & Macro Influencers 17% of companies spend over half their marketing budget on influencers, Instagram being the most important channel to advertise. We will review 3 types Of influencers:
- Nano influencers have a small community (friends & family) but are known to be skillful in a certain industry.
- Micro Influencers are mostly known by a specific location Or a certain community.
- Macro influencers are accounts with a very big audience. Their followers aren't as loyal Nano Influencers
No 02
Every individual is a Brand Influencer marketing is growing at a very high speed. In 2016. this industry was at $1.7 billion. Now it's expected to average $6.5 billion by the end Of this year.
Every individual is a company & a brand by itself. Influencers should differentiate themselves through their personality and interests. This way, brands have a better understanding of who's going to represent their product & label.
No 03
Direct Audience Feedback
15 sec stories + Instagram = the decline of Snapchat users. In fact. Instagram stories allowed users to use snapchat features direct to their instagram audience.
Today. Intastories allows brand to collect data from different audiences. Companies now have the ability to create focus groups and obtain feedback through. votes, comments and opinions on instastory.
No 04
Your Leadership in Community Groups Groups are a vital element for influencers who are trying to grow. Social media platforms are encouraging users to follow groups and engage with the community. In fact. the first doers to create communities in social media platforms are the future leaders in their field.
Did you know?
WeChat is extremely popular and it has reached 1 billion monthly active users after the 2018 Chinese New Year, making WeChat the number 1 social media platform.
More booklets by Elias Serrano
More Design booklets
Your recently viewed booklets
See all booklets