Booklet
How I Make My Videos For Tiktok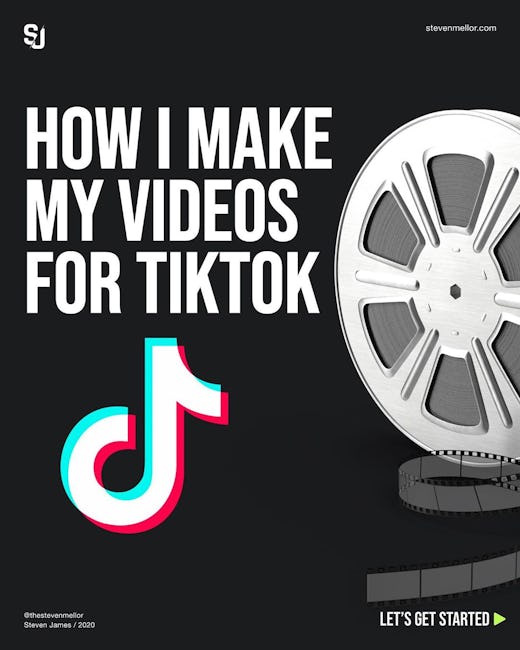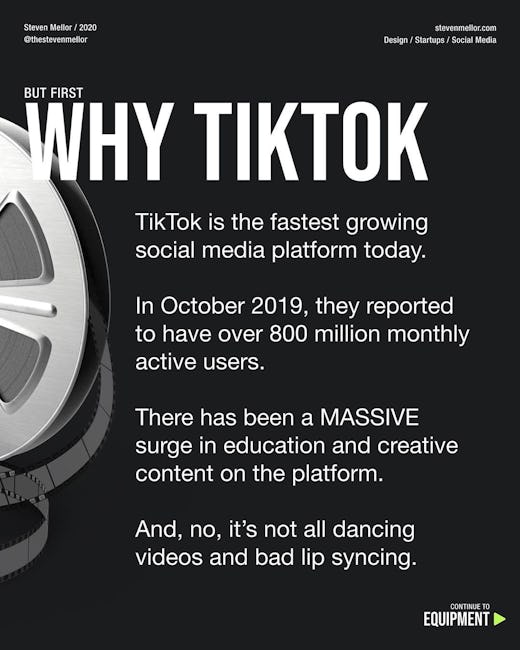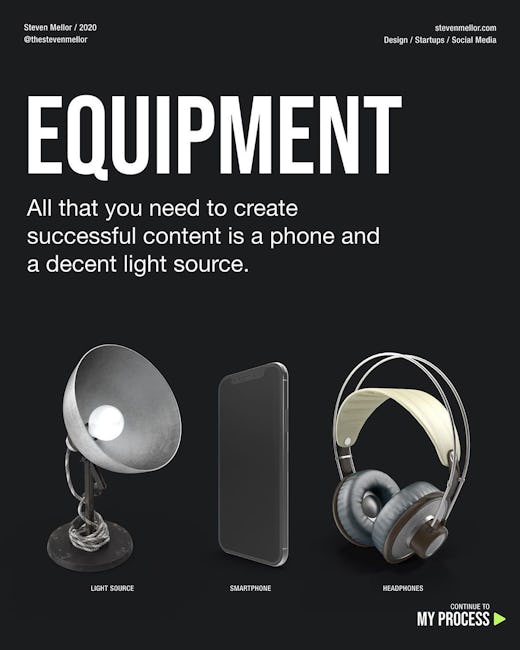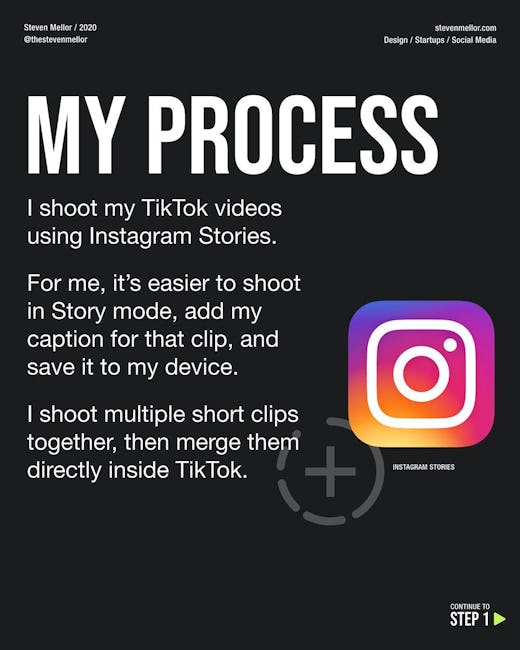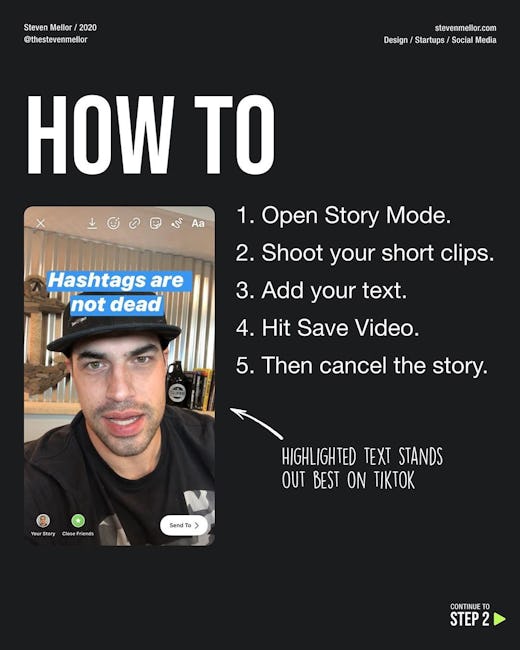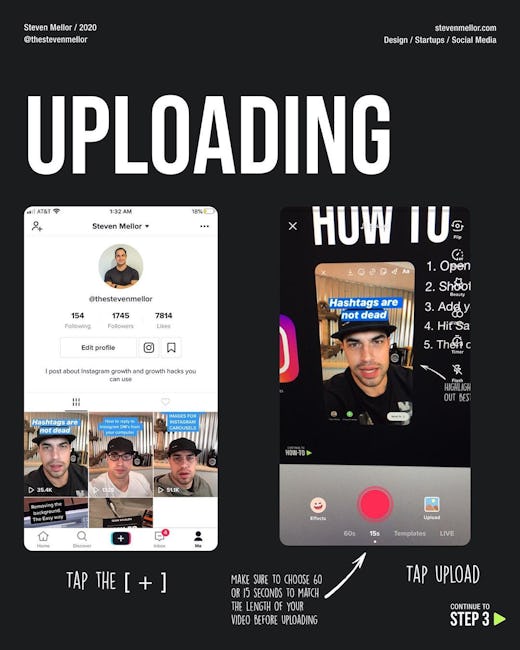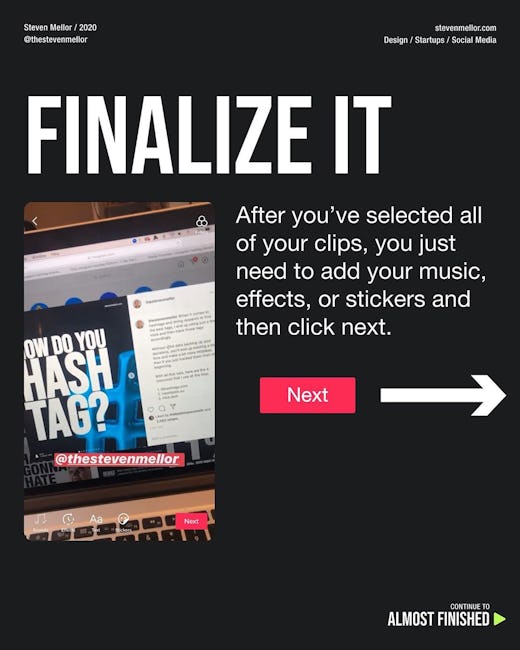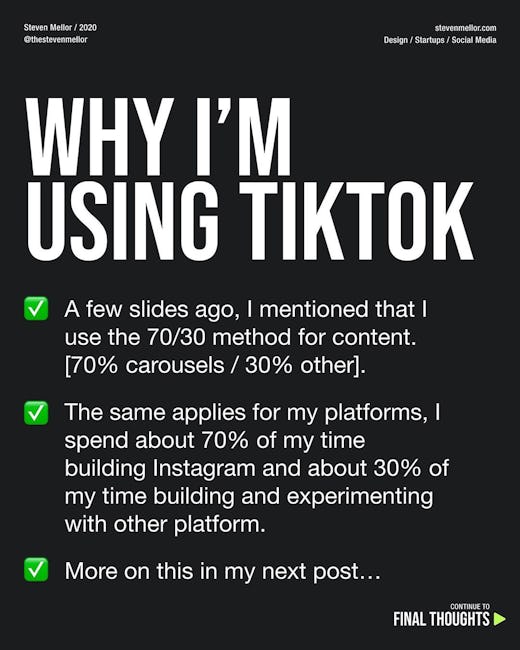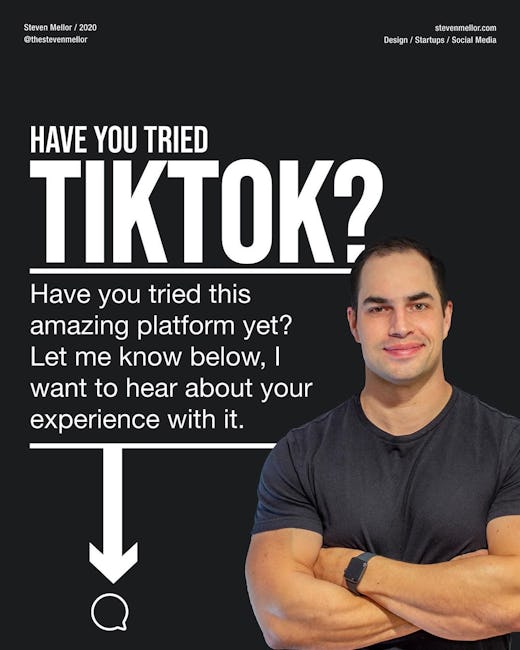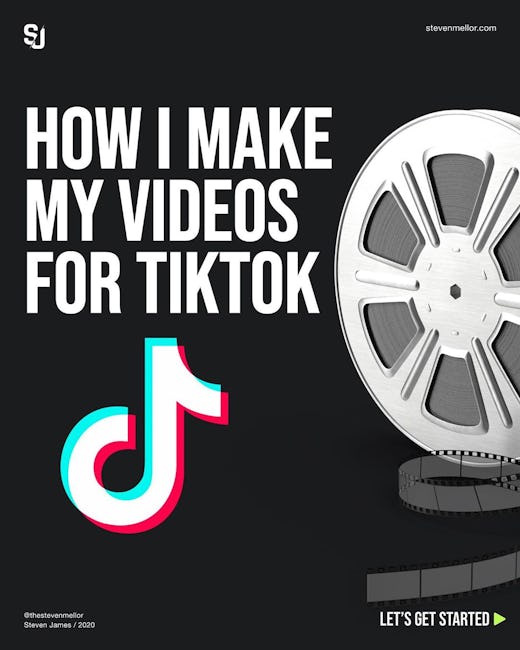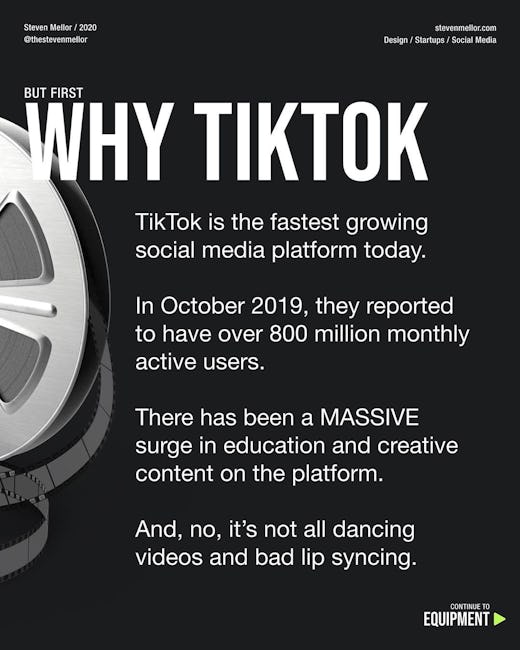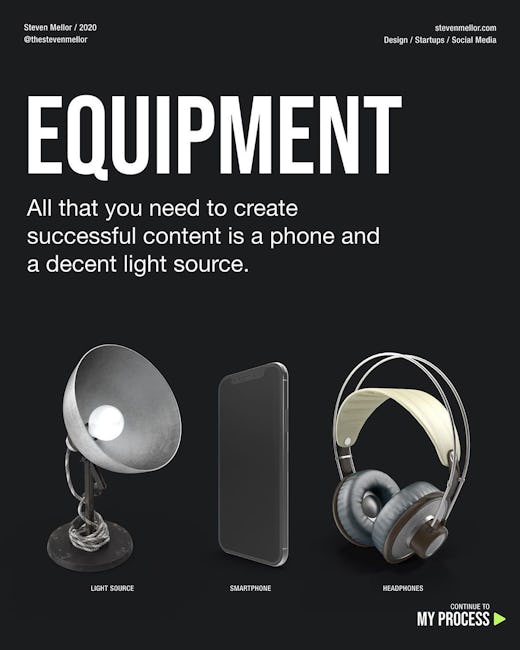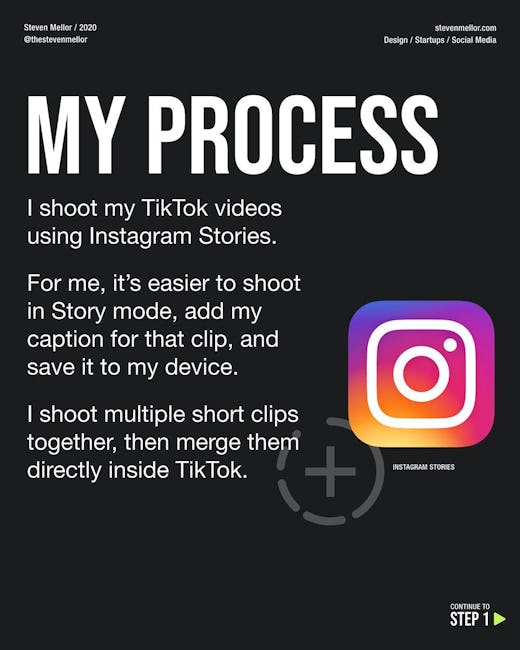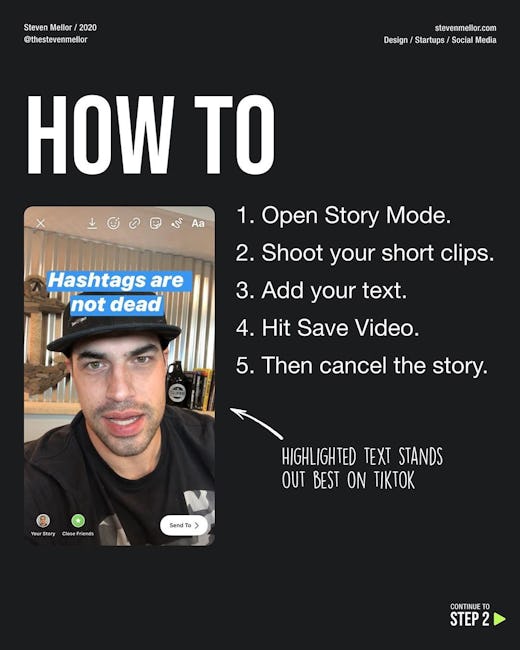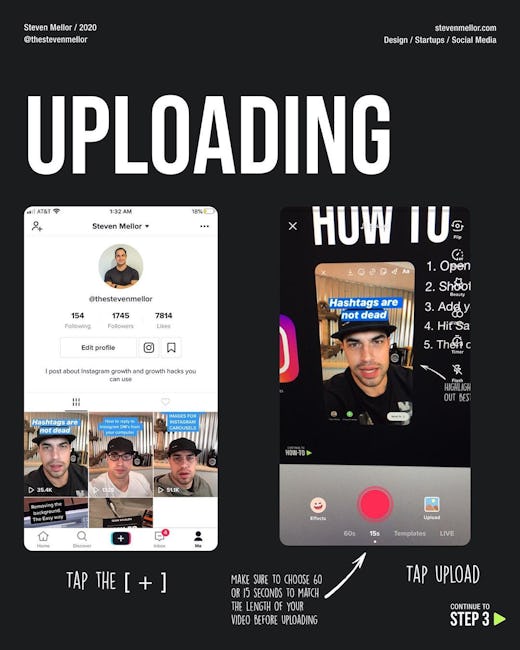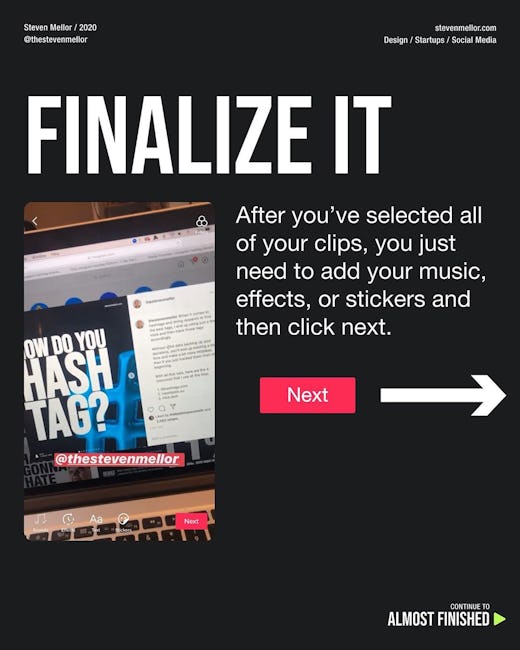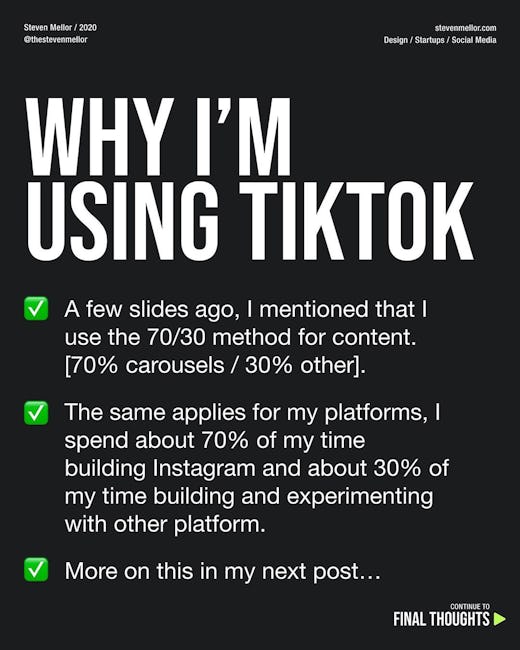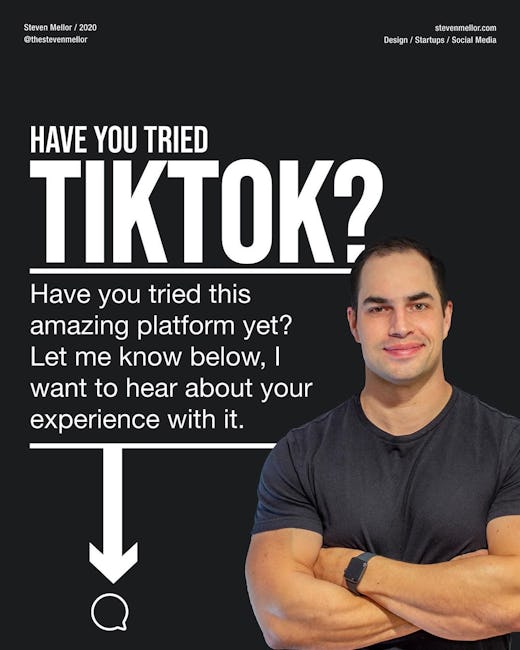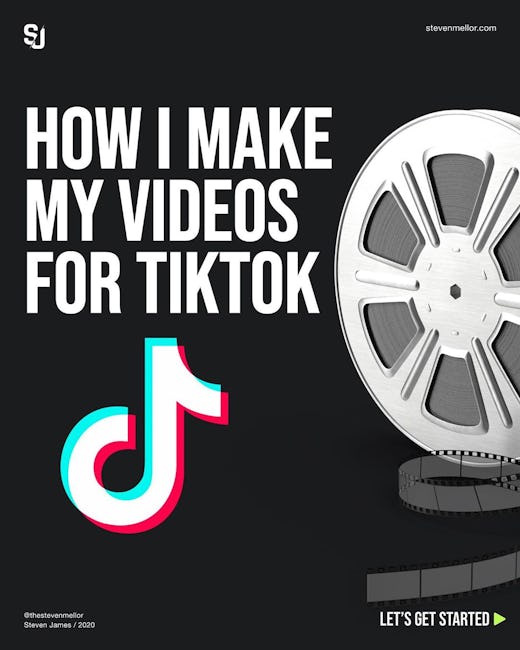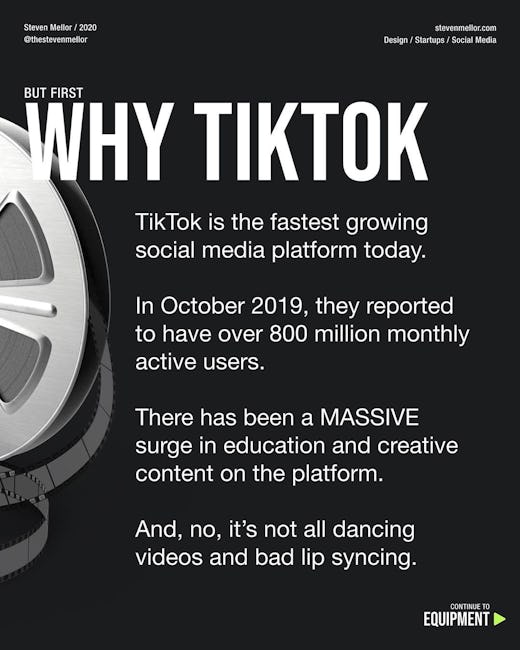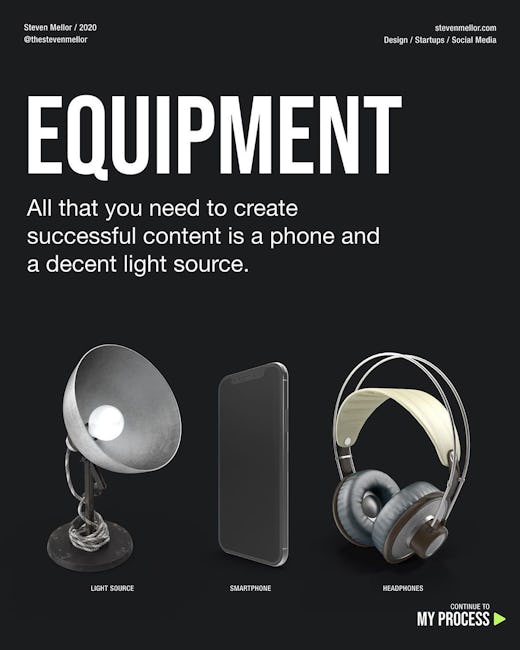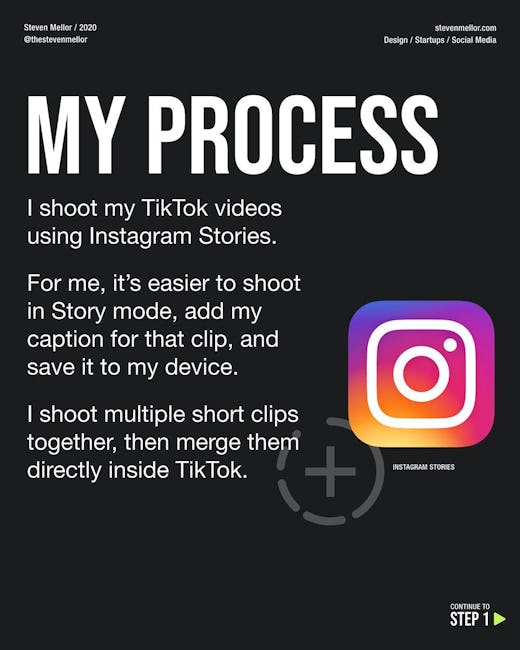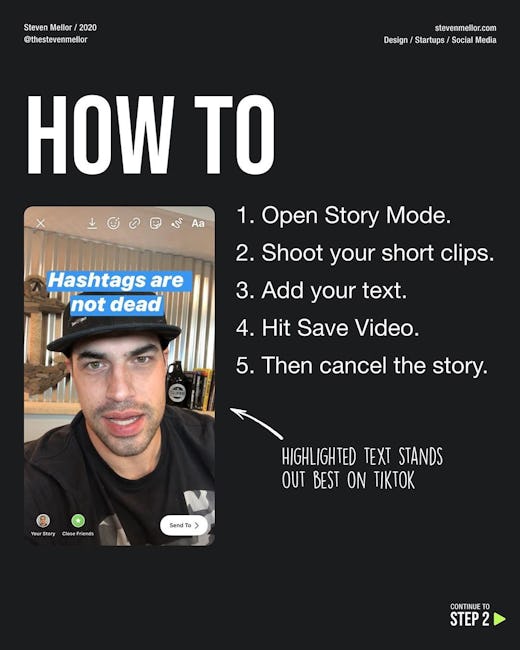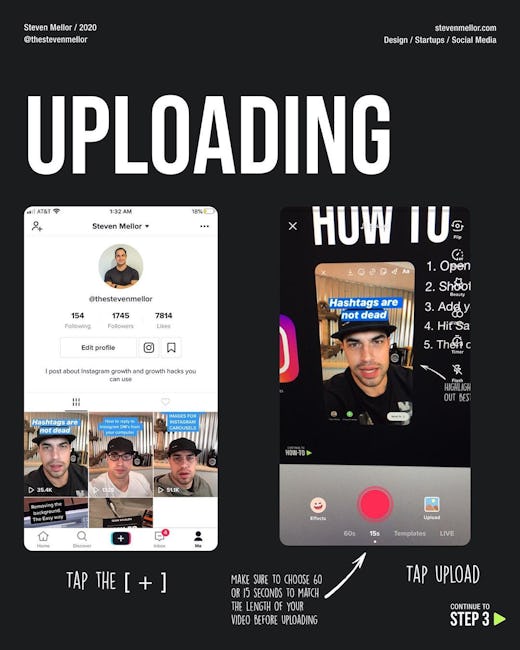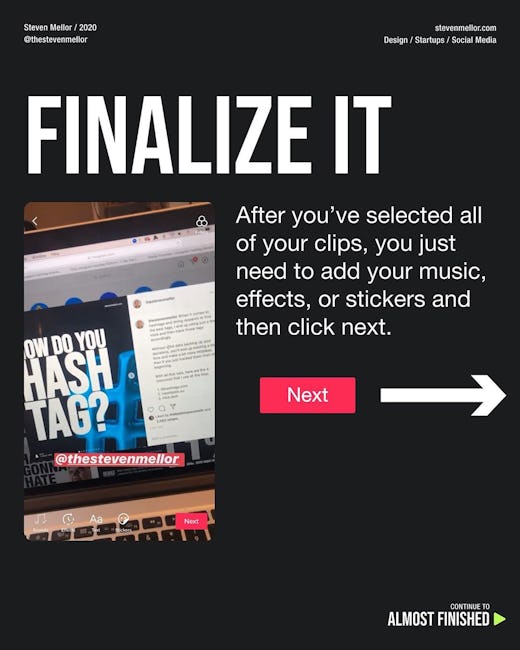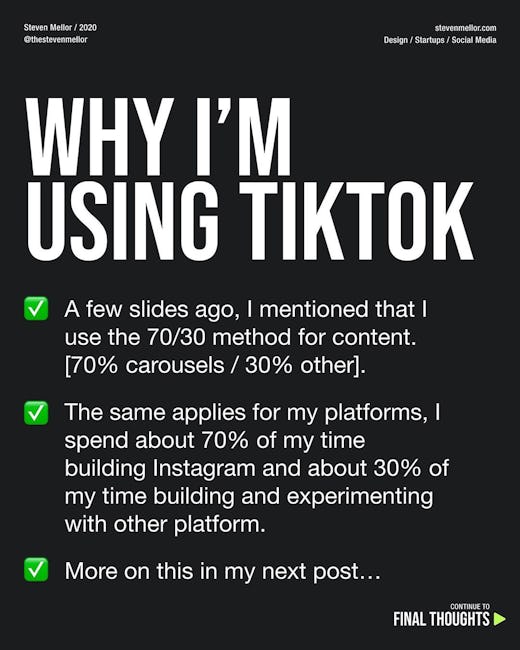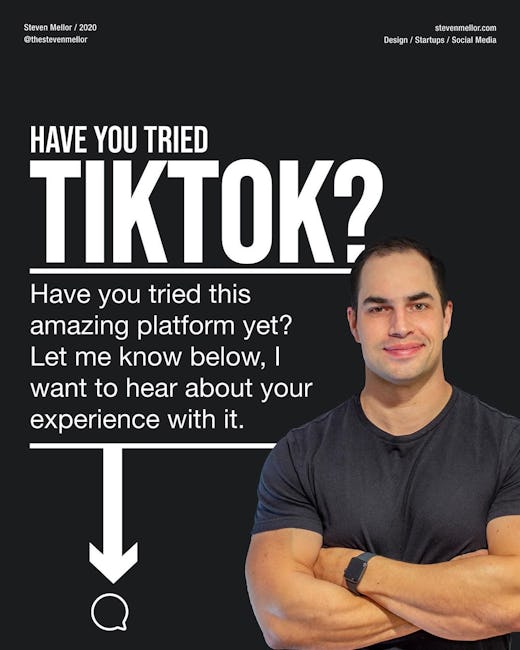 How I Make My Videos For Tiktok
Why Tiktok
TikTok is the fastest growing social media platform today.
In October 2019, they reported to have over 800 million monthly active users.
There has been a MASSIVE surge in education and creative content on the platform.
And, no, it's not all dancing videos and bad lip syncing.
EQUIPMENT
All that you need to create successful content is a phone and a decent light source.
MY PROCESS
I shoot my TikTok videos using Instagram Stories.
For me, it's easier to shoot in Story mode, add my caption for that clip, and save it to my device.
I shoot multiple short clips together, then merge them directly inside TikTok.
1. Open Story Mode.
2. Shoot your short clips.
3. Add your text.
4. Hit Save Video.
5. Then cancel the story.
MAKE TO CHOOSE 60 OR I) SECONDS 10 MATCH Of YOUR VIDEO UPLOADING
FINALIZE IT
After you've selected all of your clips, you just need to add your music, effects, or stickers and then click next.
TEXT + TAGS
add your caption and then choose 5 relevant hashtags that pair well with your account and target customer.
DO NOT USE THE TAGS #fORYOU #fYP OR #fORYOUPAGEt YOU WANT TO ON YOUR IDEAL CUSTOMER AND USING THOSE MAJOR TAGS WON'T GET YOU QUALITY FOLLOWERS.
WHY I'M USING TIKTOK
A few slides ago, I mentioned that I use the 70/30 method for content. [70% carousels / 30% other].
The same applies for my platforms, I spend about 70% of my time building Instagram and about 30% of my time building and experimenting with other platform.
More on this in my next post...
More booklets by Steve Mellor
More Marketing booklets
Your recently viewed booklets
See all booklets