Booklet
How I Got Here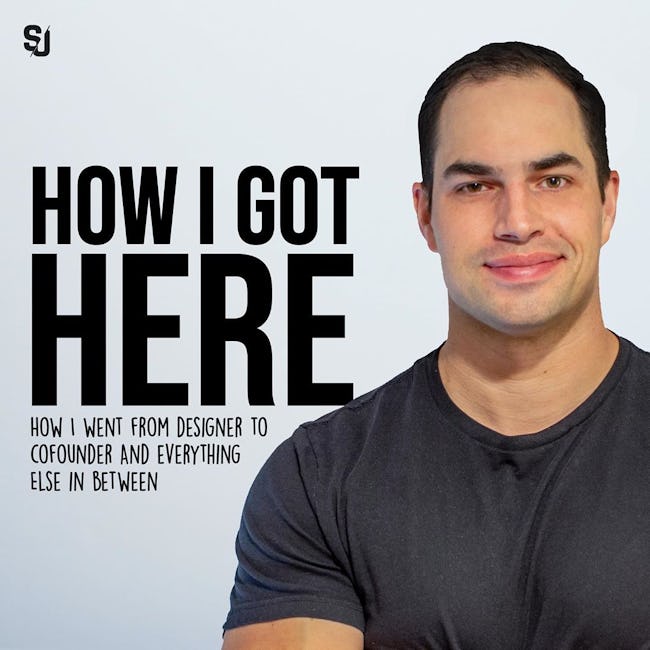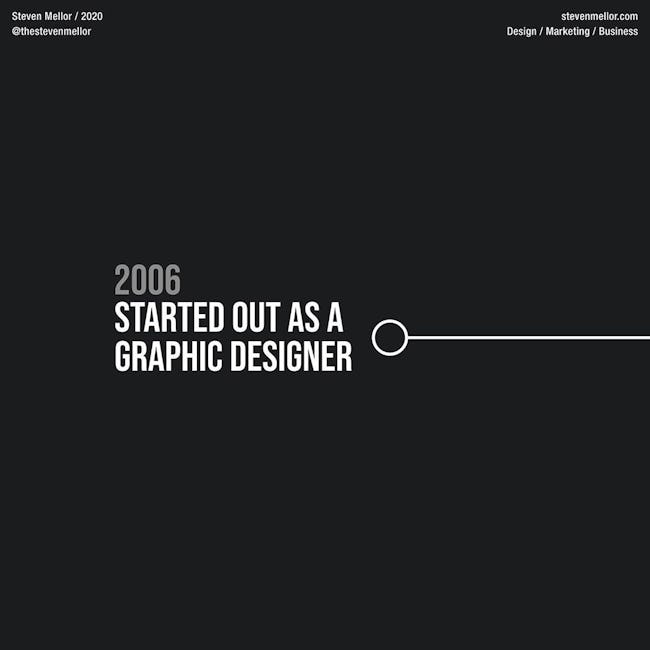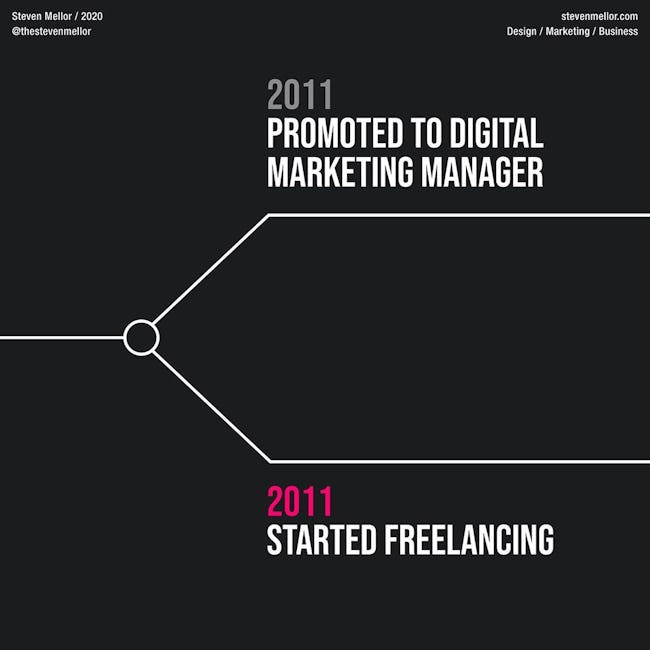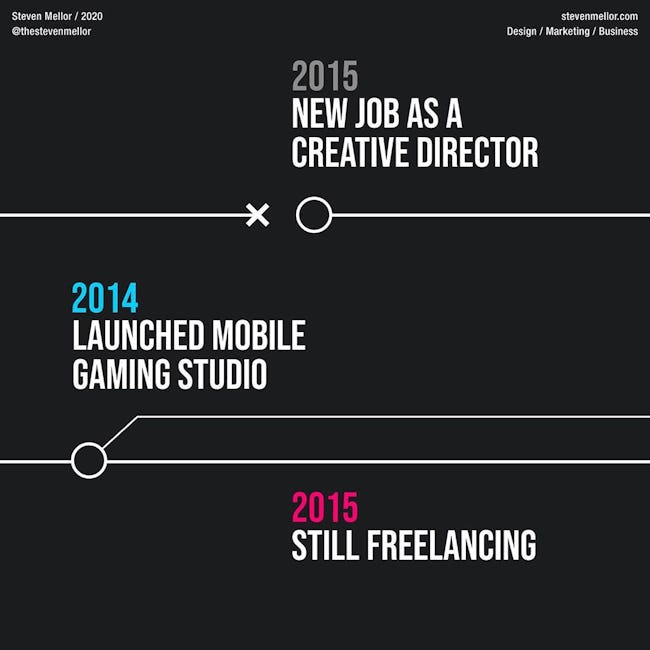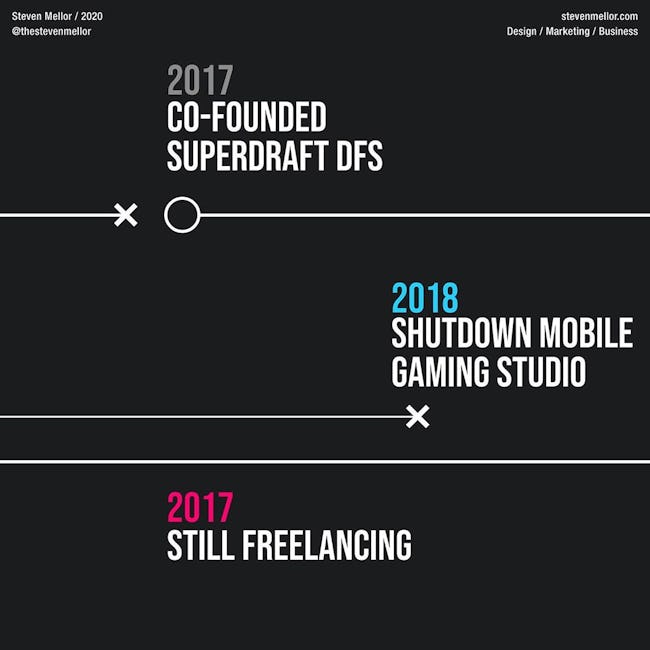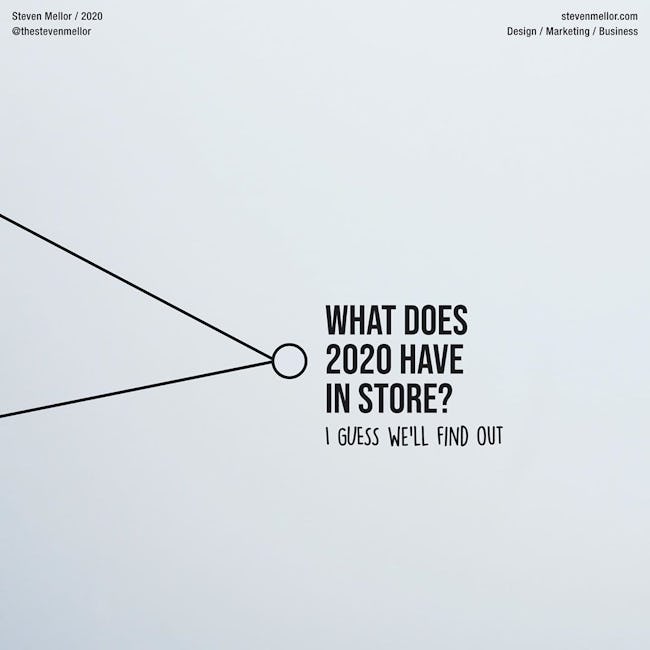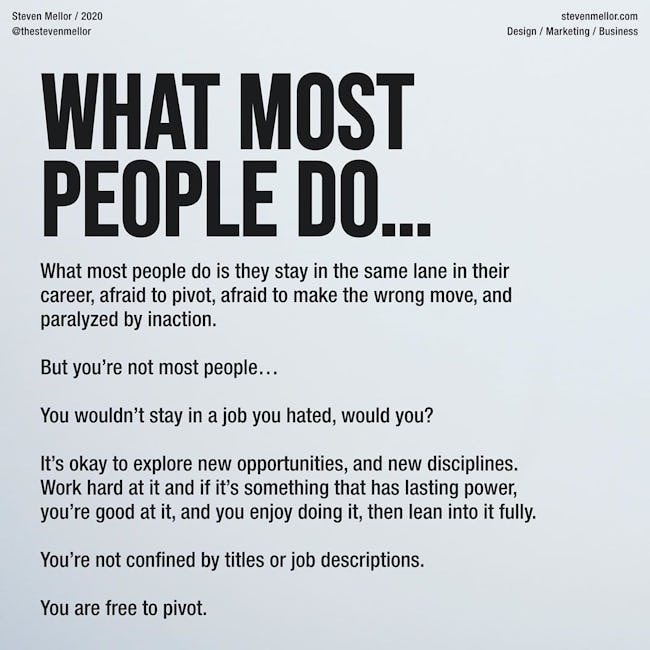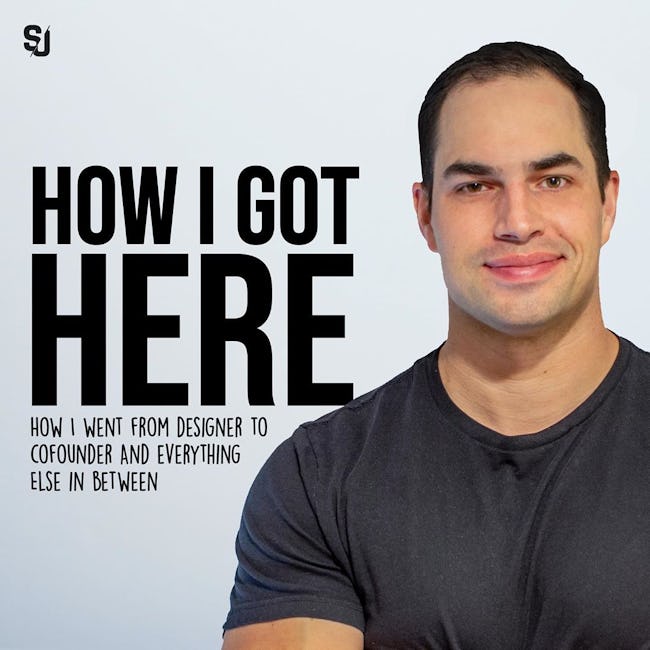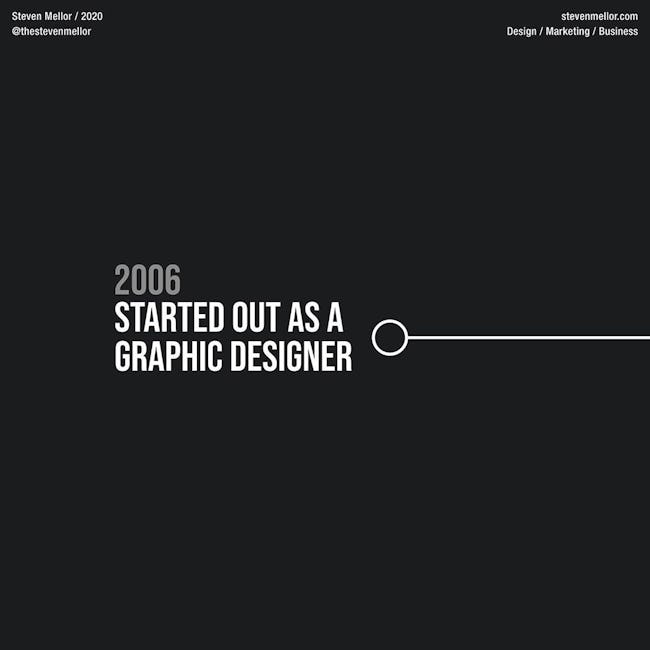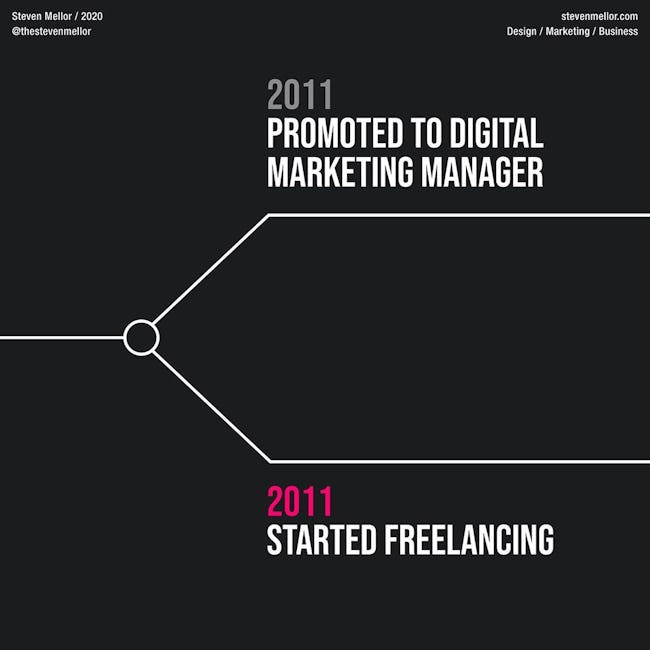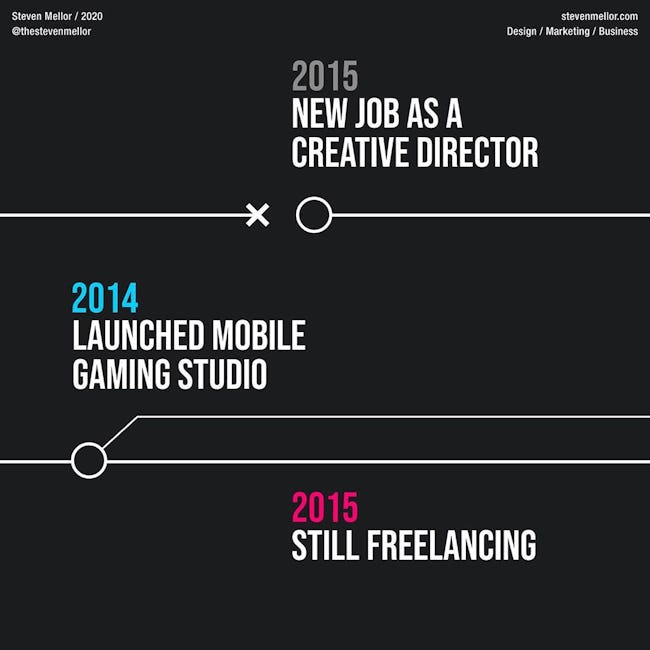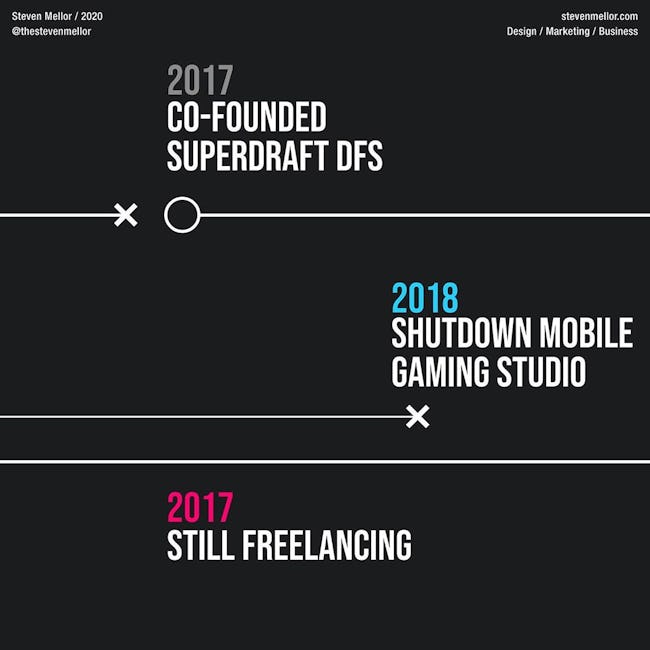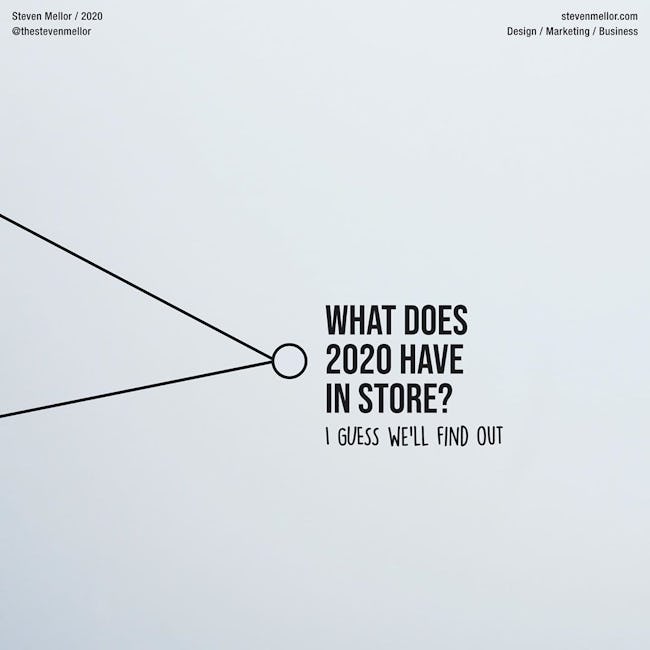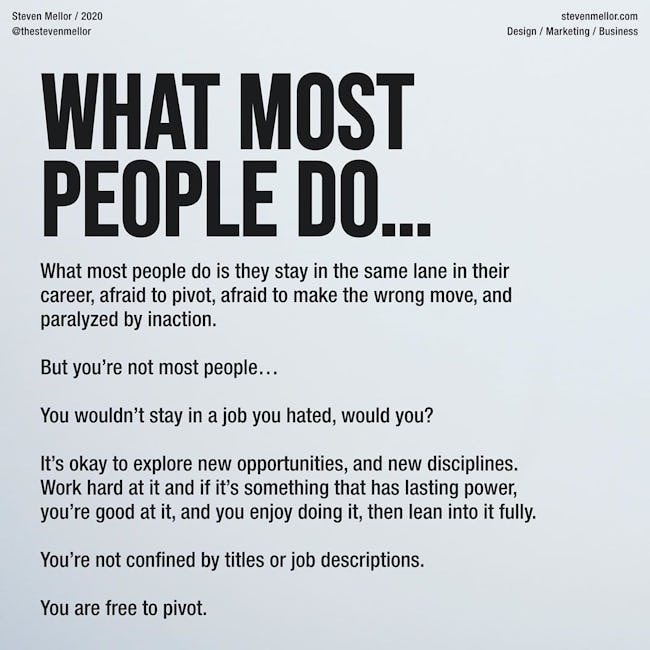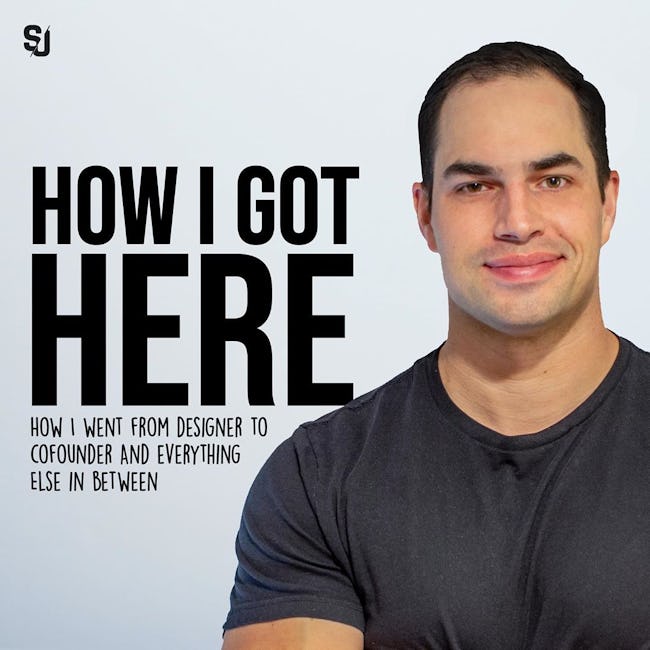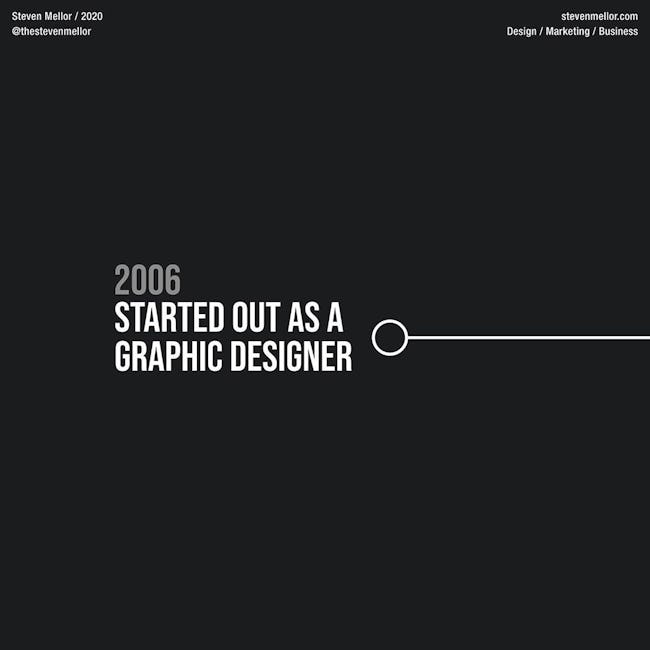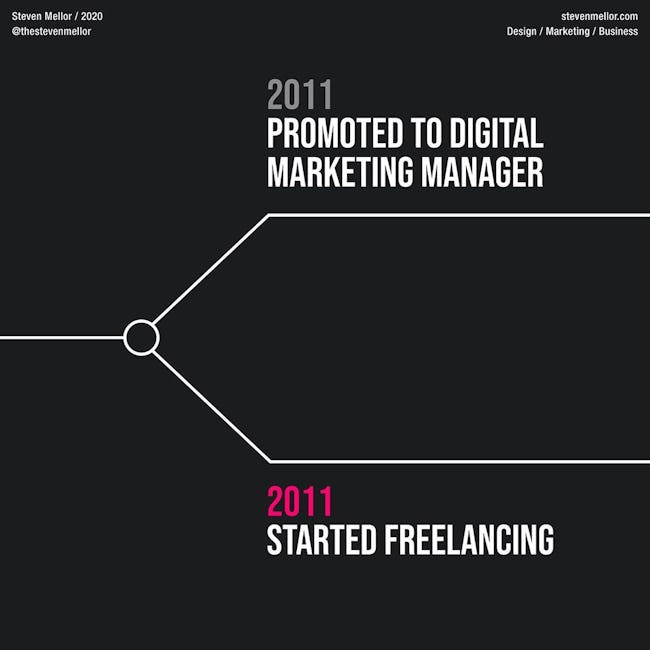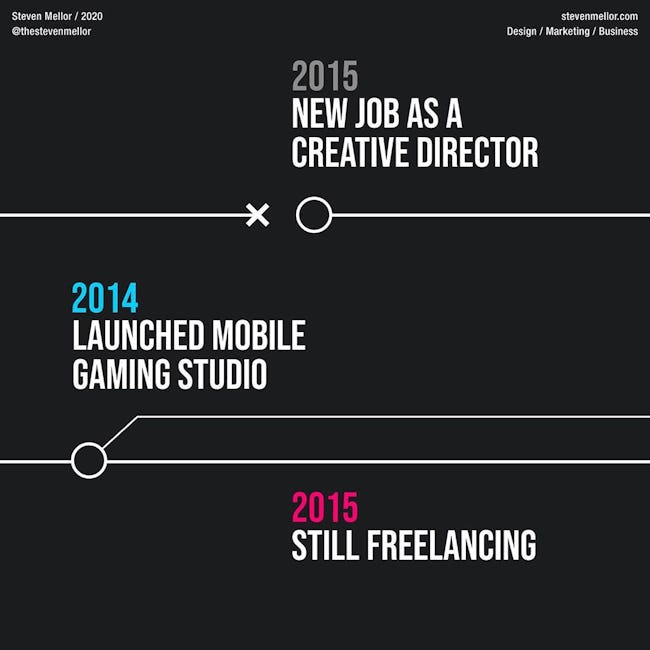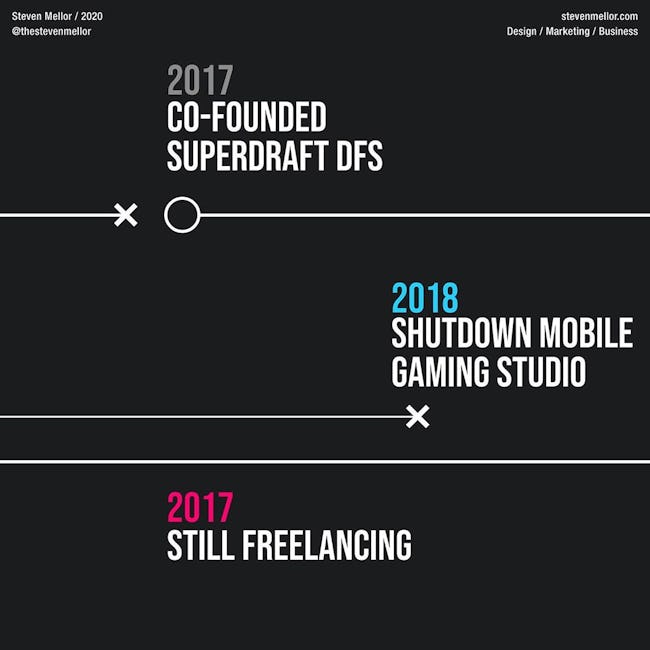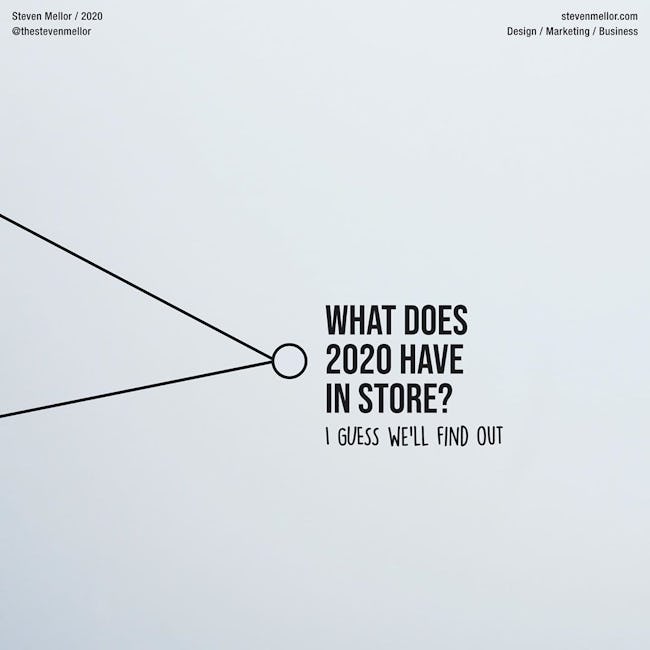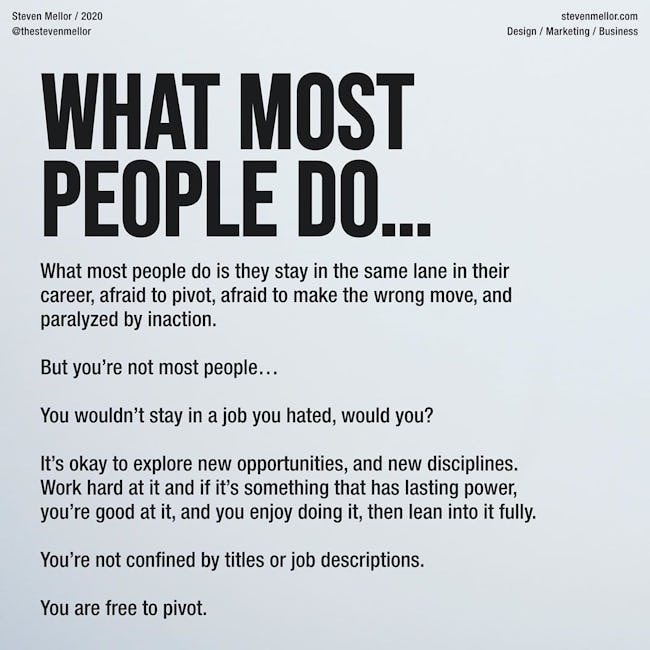 HOW I WENT FROM DESIGNER TO COFOUNDER AND EVERYTHING ELSE IN BETWEEN
2006 STARTED OUT AS A GRAPHIC DESIGNER
2011
PROMOTED TO DIGITAL MARKETING MANAGER
2011 STARTED FREELANCING
2015 NEW JOB AS A CREATIVE DIRECTOR
2014 LAUNCHED MOBILE GAMING STUDIO
2015 STILL FREELANCING
2017 CO-FOUNDED SUPERDRAFT DFS
2018 SHUTDOWN MOBILE GAMING STUDIO
2017 STILL FREELANCING
2019 CO-FOUNDED ANOTHER STARTUP
2019 INSTAGRAM + SOCIAL MEDIA BUSINESS
2020 SHUT DOWN FREELANCING
WHAT DOES 2020 HAVE IN STORE?
I GUESS WEILL FIND OUT
WHAT MOST PEOPLE DO...
What most people do is they stay in the same lane in their career, afraid to pivot, afraid to make the wrong move, and paralyzed by inaction.
But you're not most people...
You wouldn't stay in a job you hated, would you?
It's okay to explore new opportunities, and new disciplines. Work hard at it and if it's something that has lasting power, you're good at it, and you enjoy doing it, then lean into it fully.
You're not confined by titles or job descriptions.
You are free to pivot.
More booklets by Steve Mellor
More Marketing booklets
Your recently viewed booklets
See all booklets