Booklet
How Google designed experience for driveless cars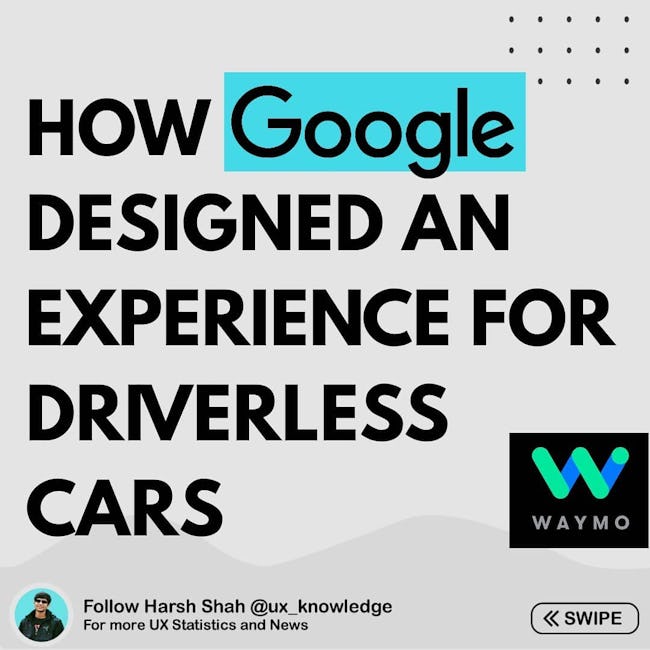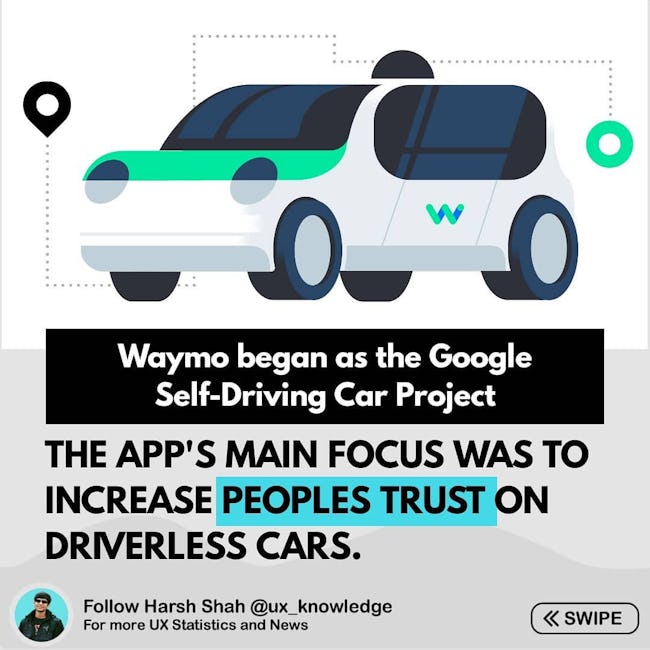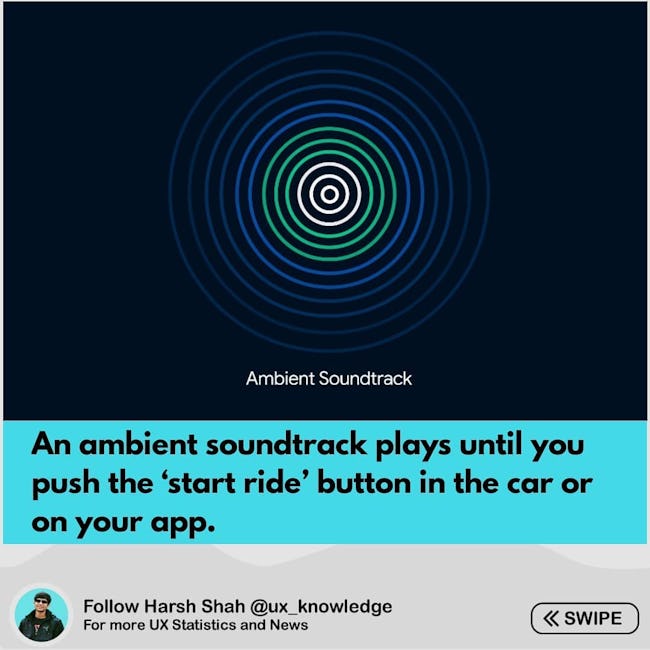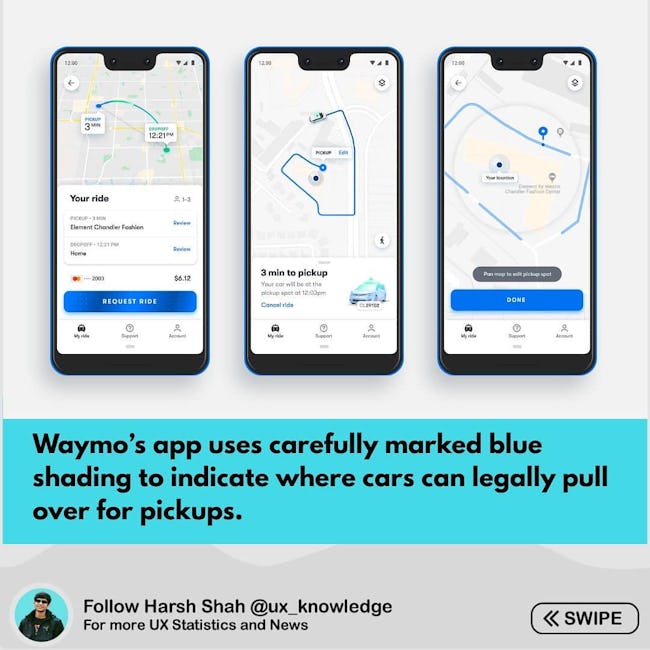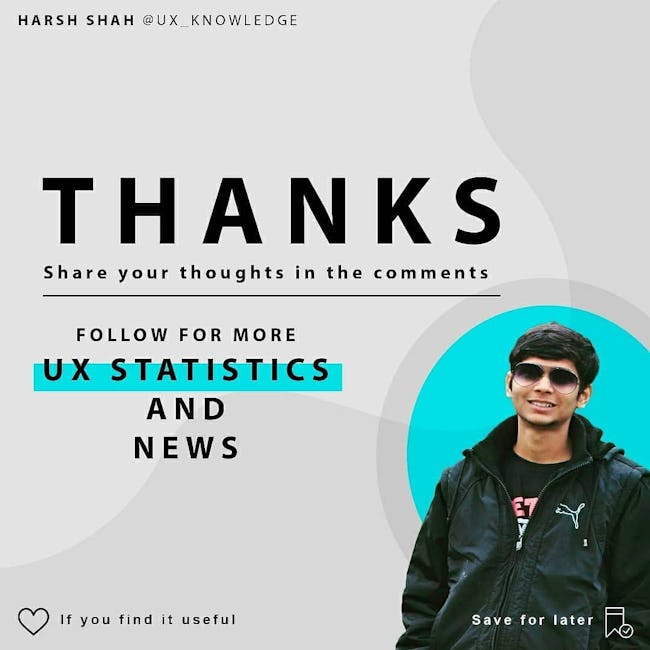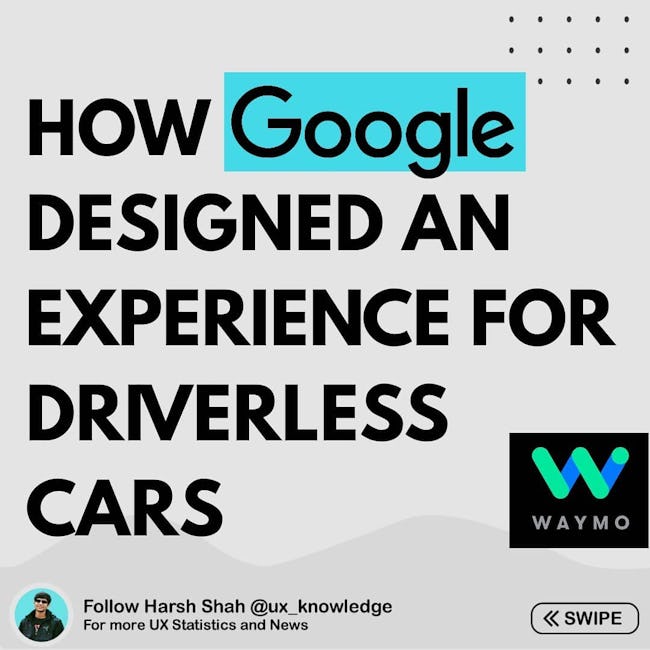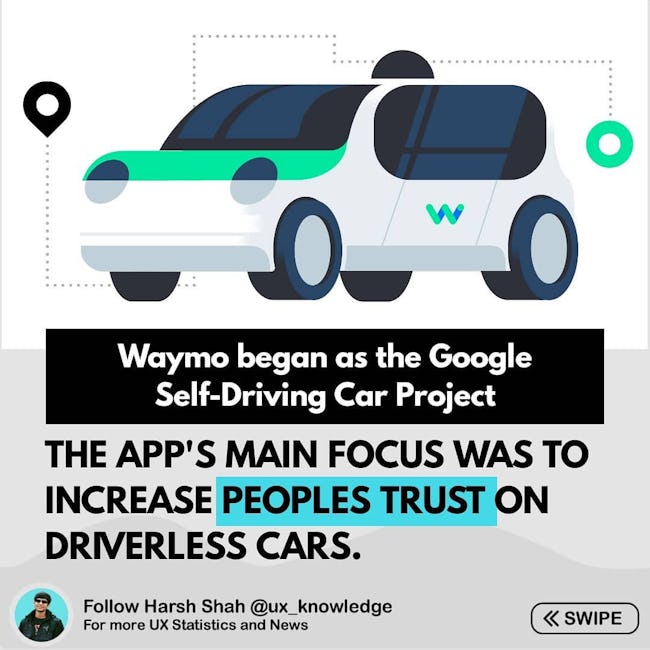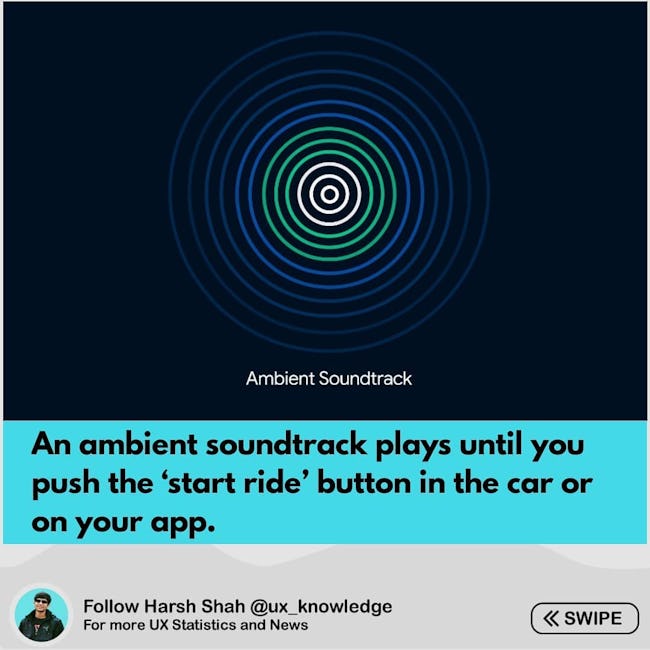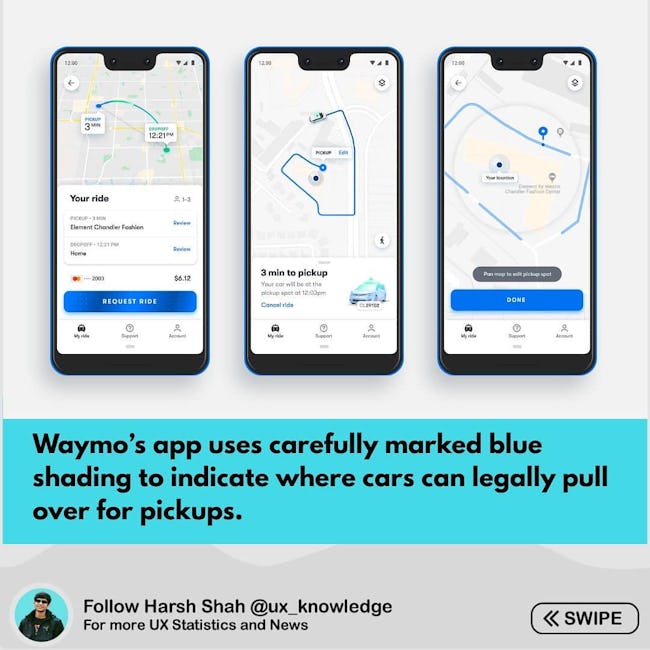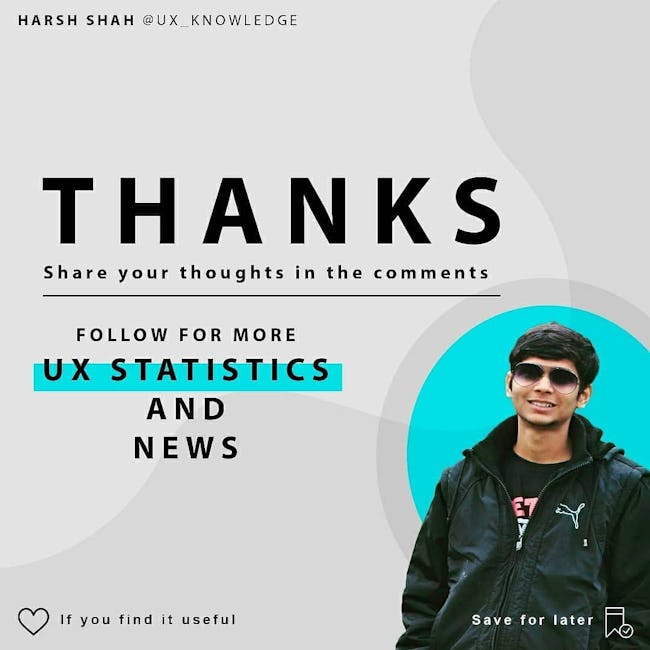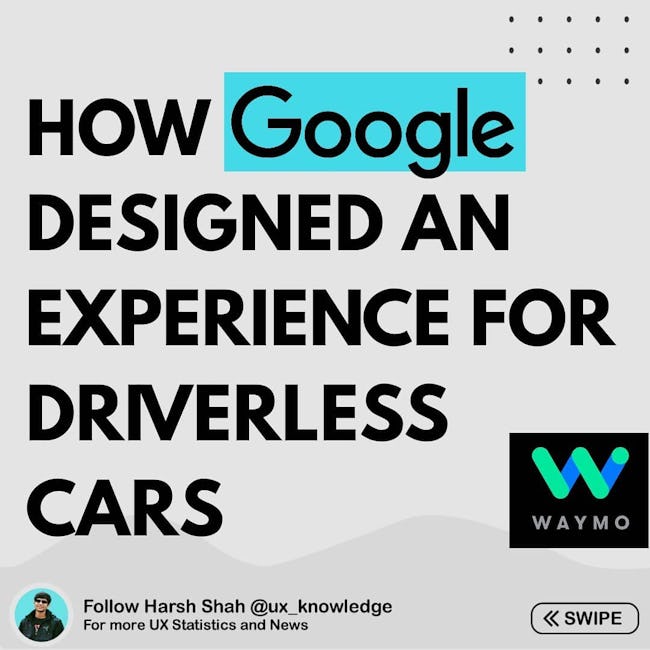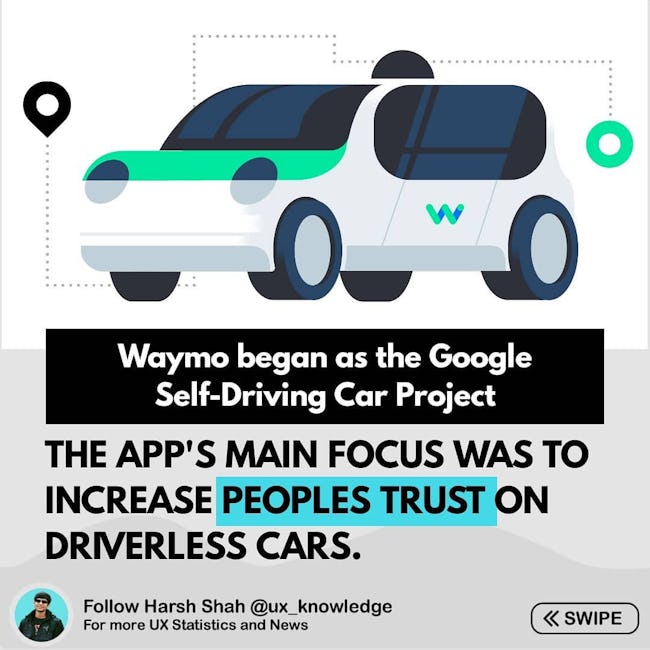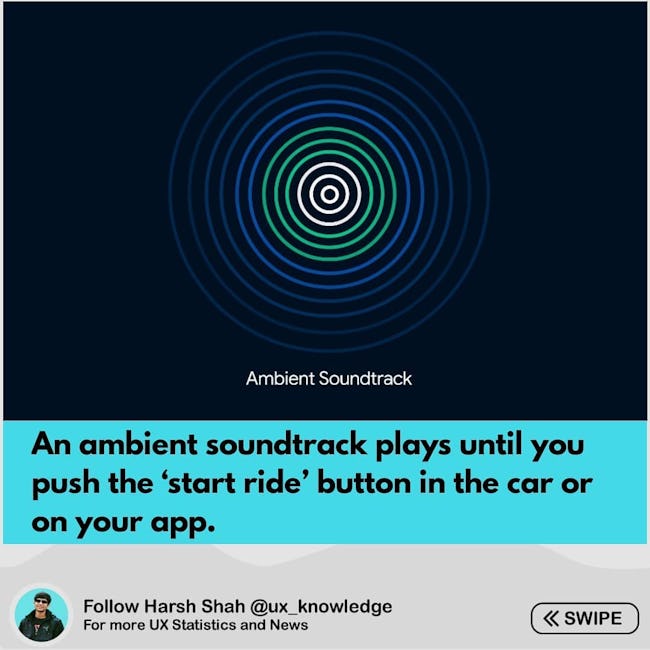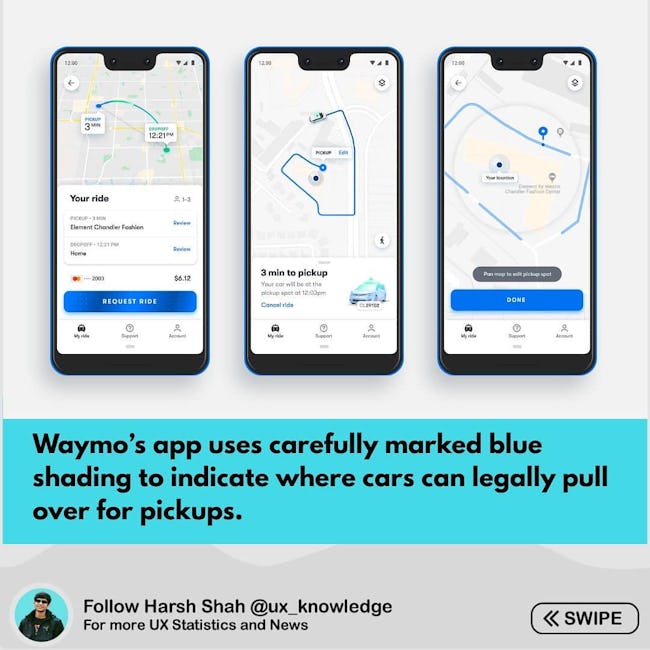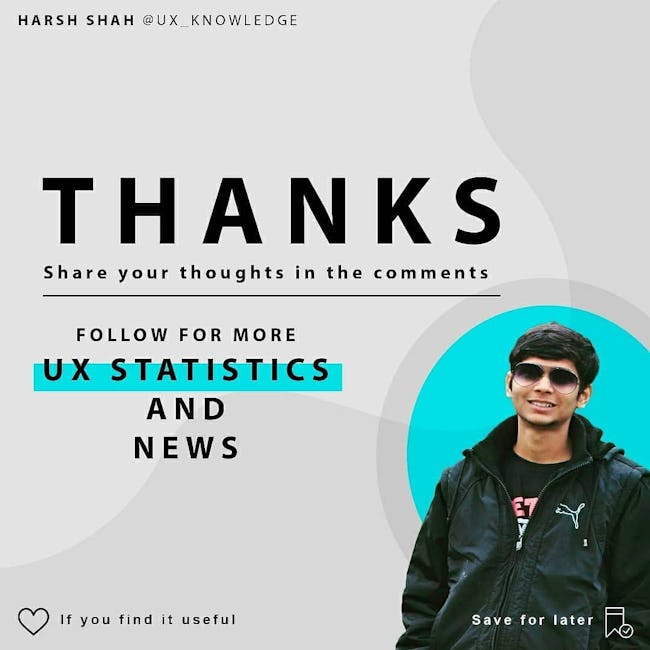 How Google designed experience for driveless cars
Waymo began as the Google
Self-Driving Car Project
THE APP'S MAIN FOCUS WAS TO INCREASE PEOPLES TRUST ON DRIVERLESS CARS.
In lieu of human drivers, screens confirm that you've found the right car.
An ambient soundtrack plays until you push the 'start ride' button in the car or on your app.
Waymo's app uses carefully marked blue shading to indicate where cars can legally pull over for pickups.
People don't always understand a new technology until they experience it, so it's on us to help them get there.
THANKS
Share your thoughts in the comments
FOLLOW FOR MORE UX STATISTICS AND NEWS
More booklets by Harsh Shah
More Design booklets
Your recently viewed booklets
See all booklets