Booklet
How Font Psychology Can Affect Your Netflix Binge watching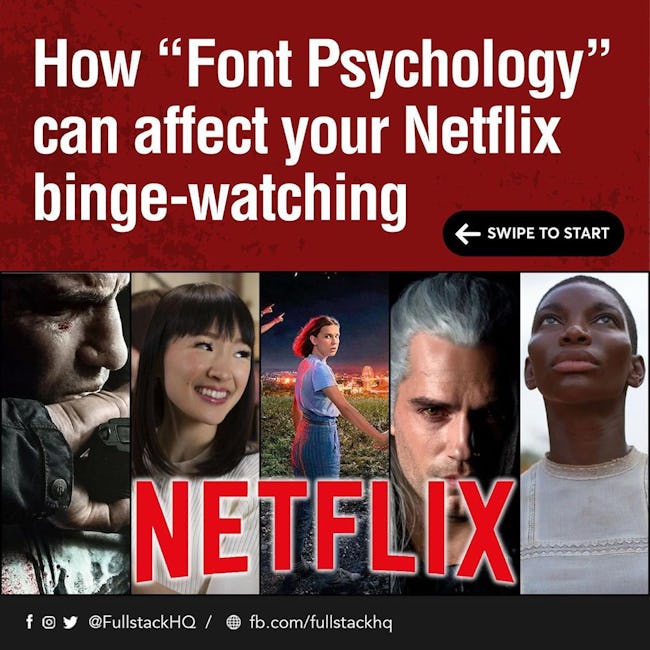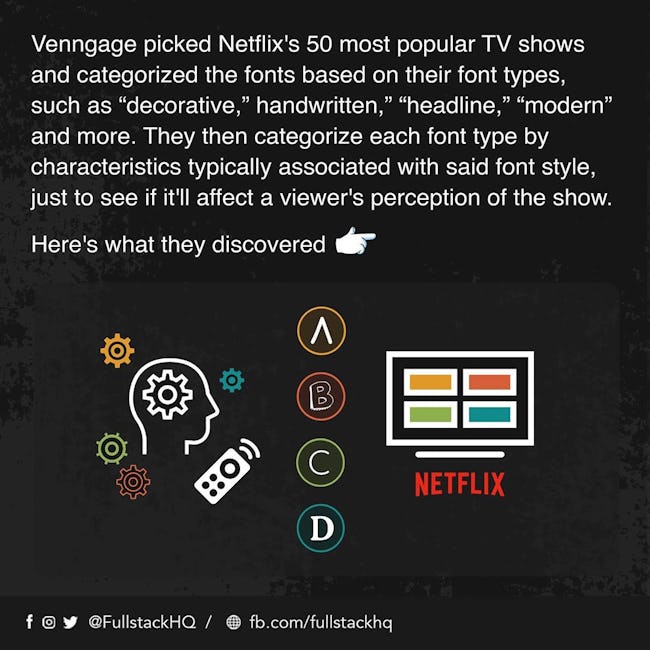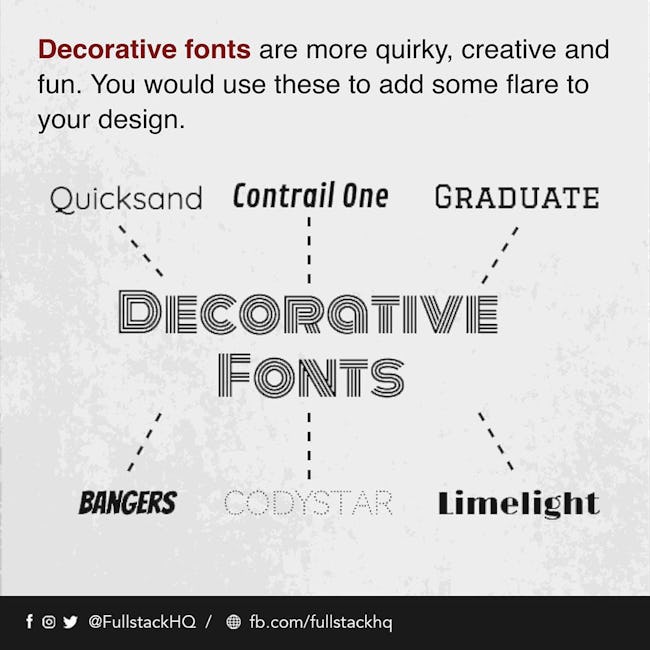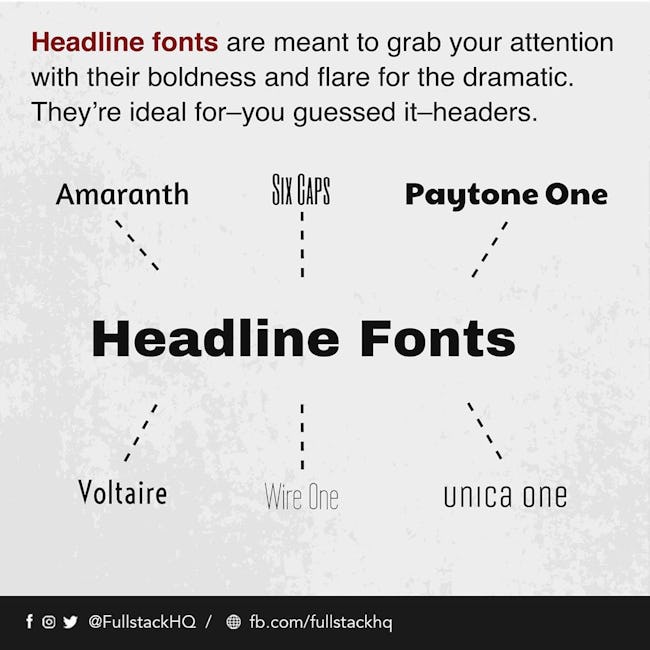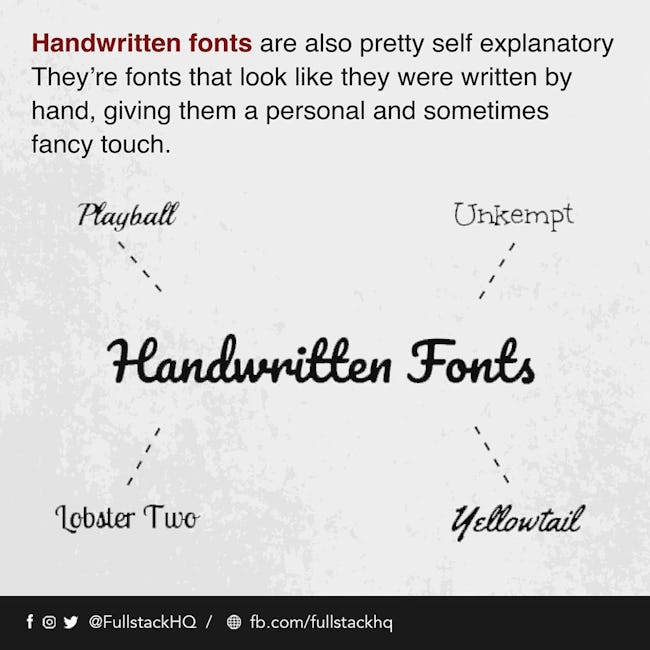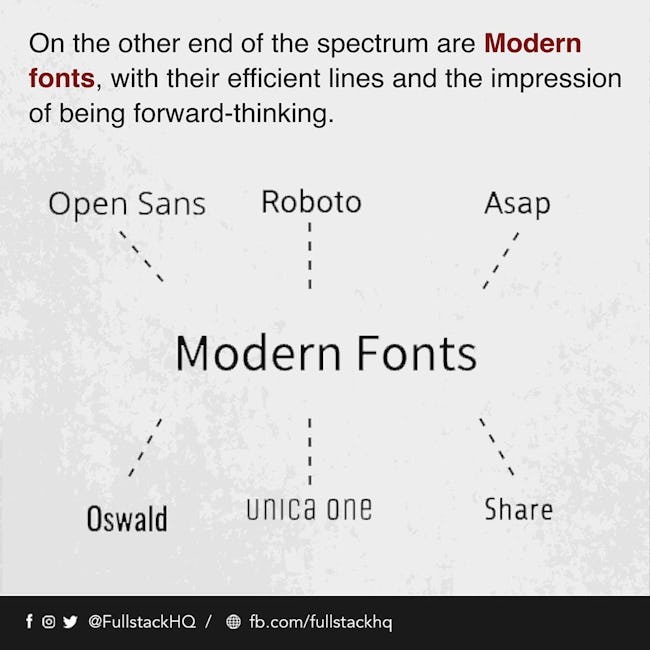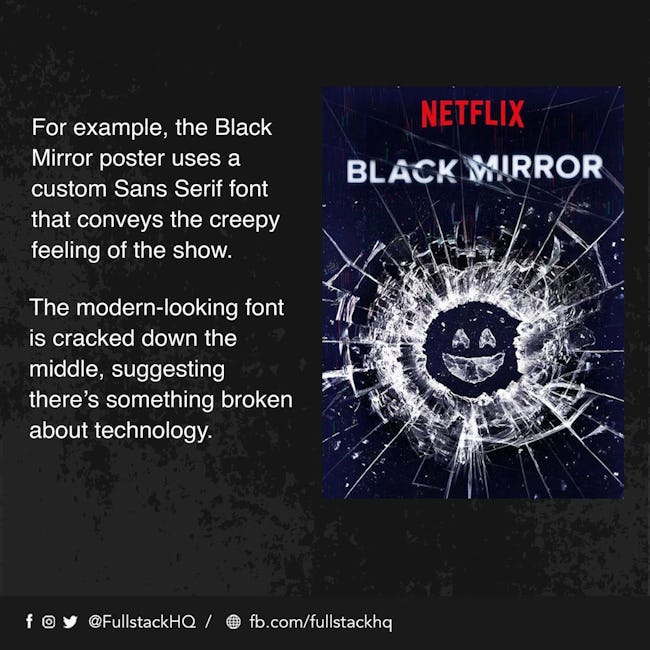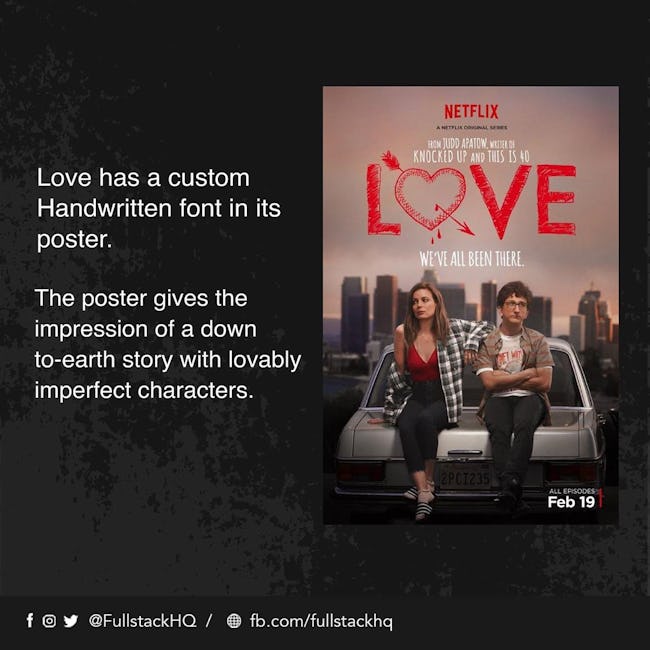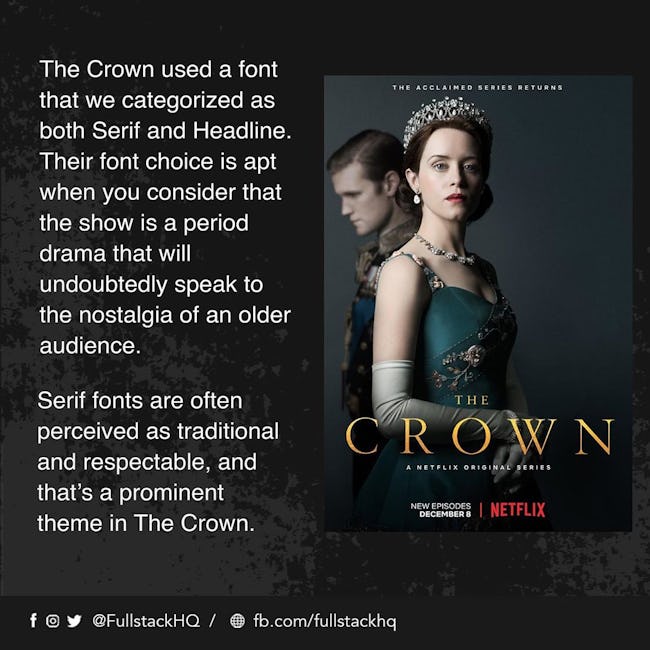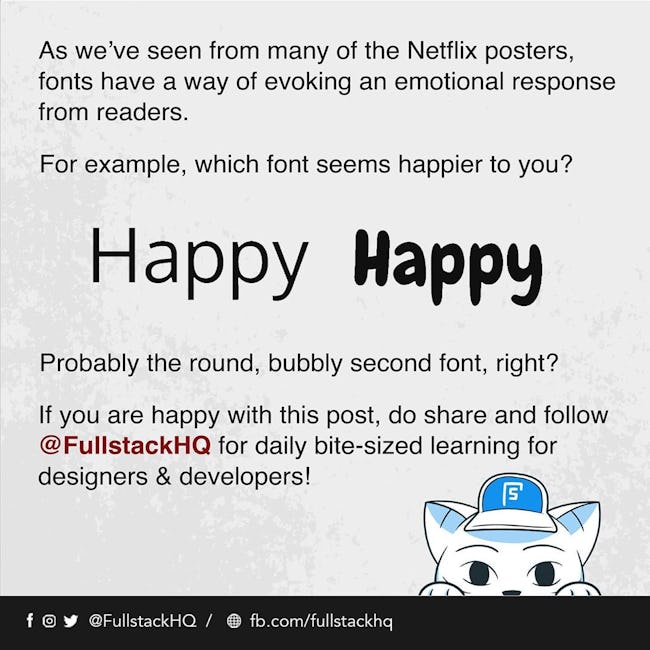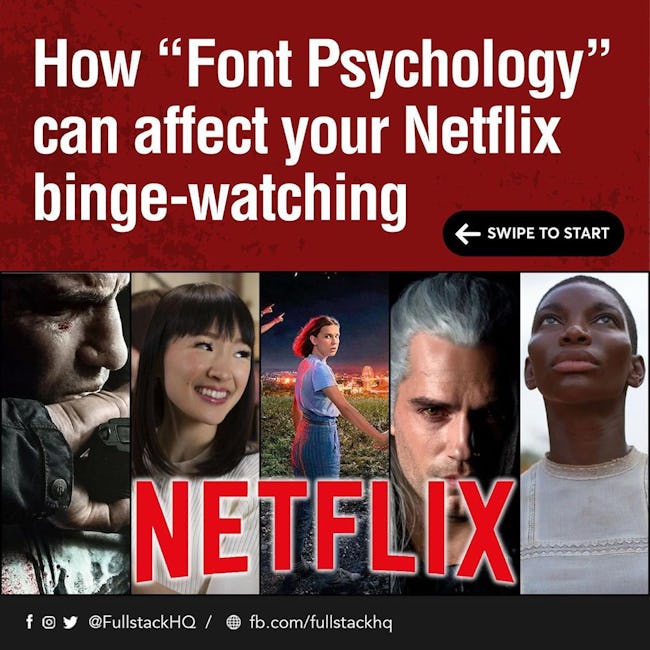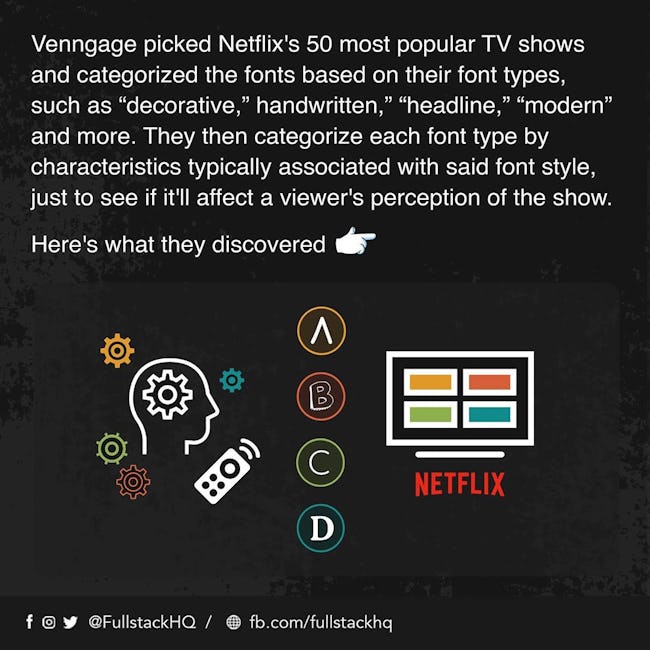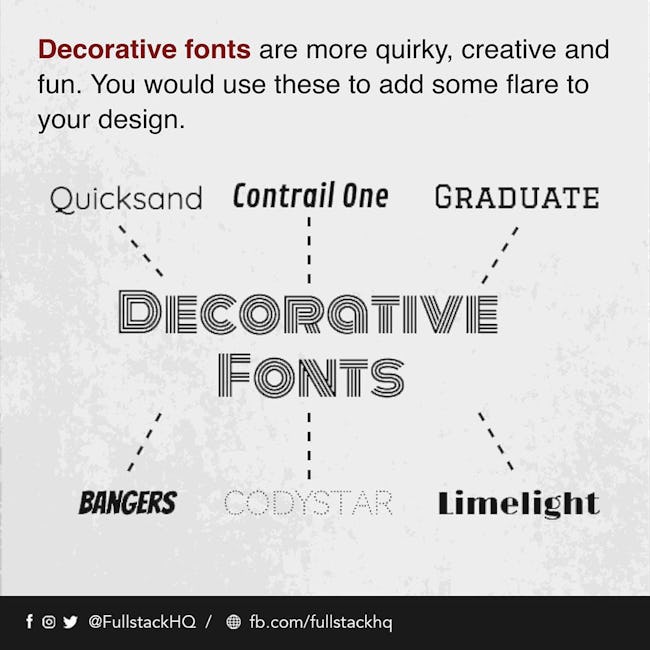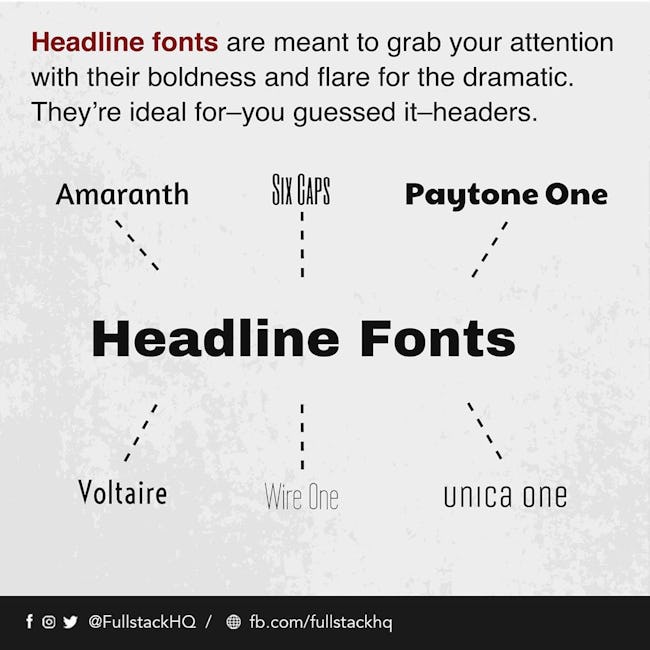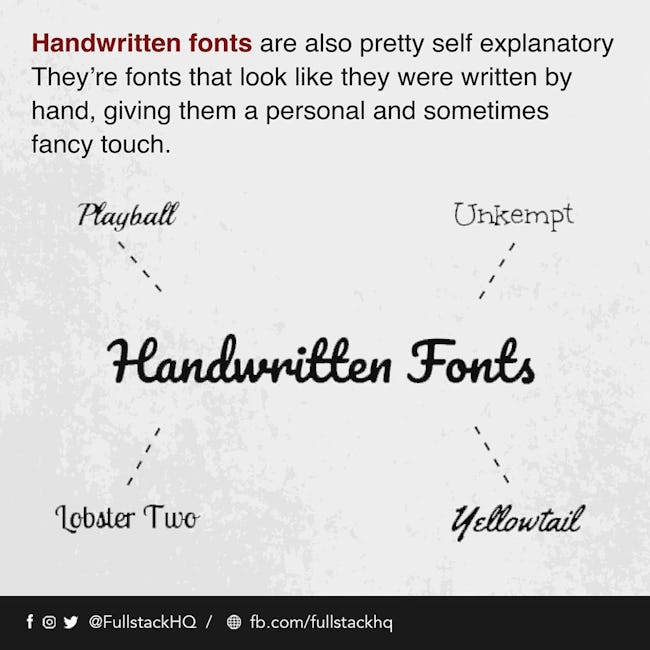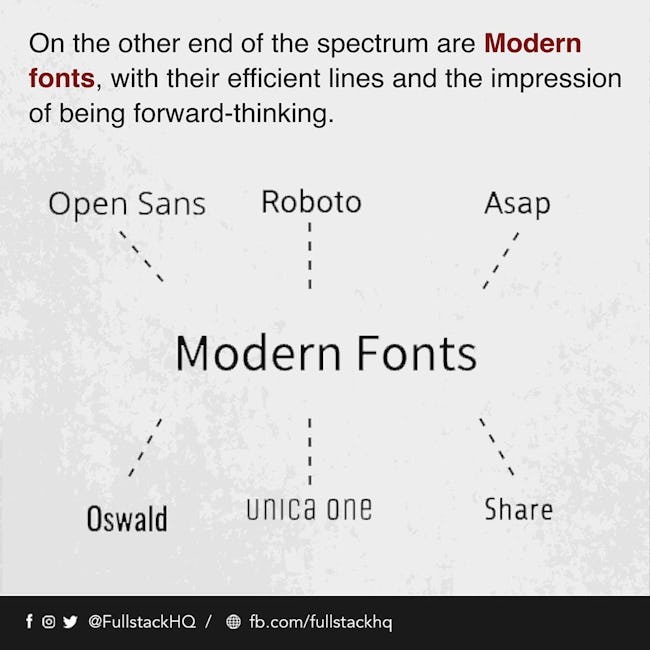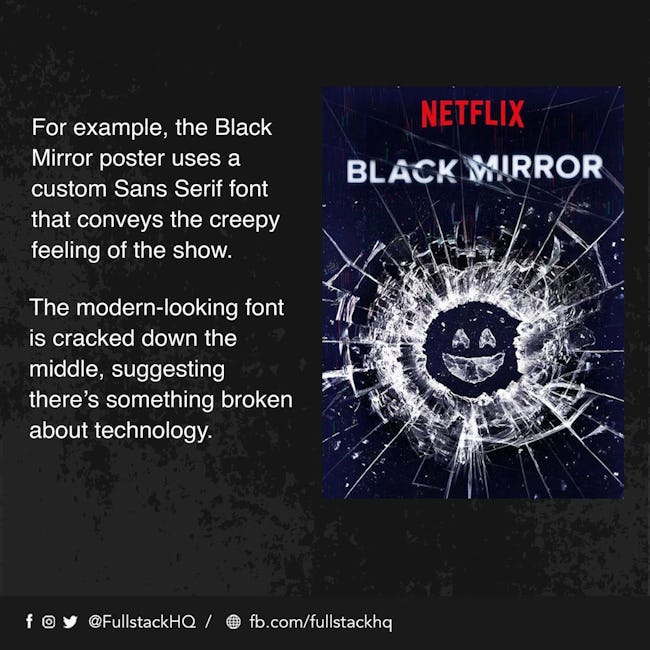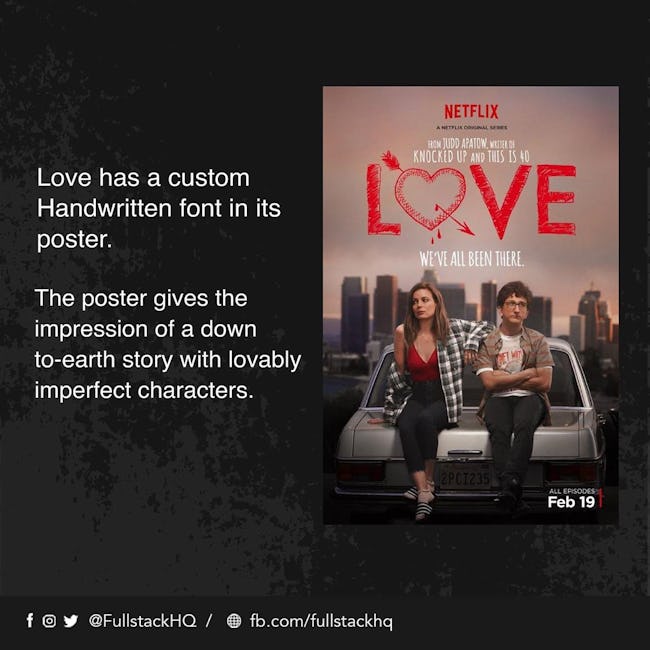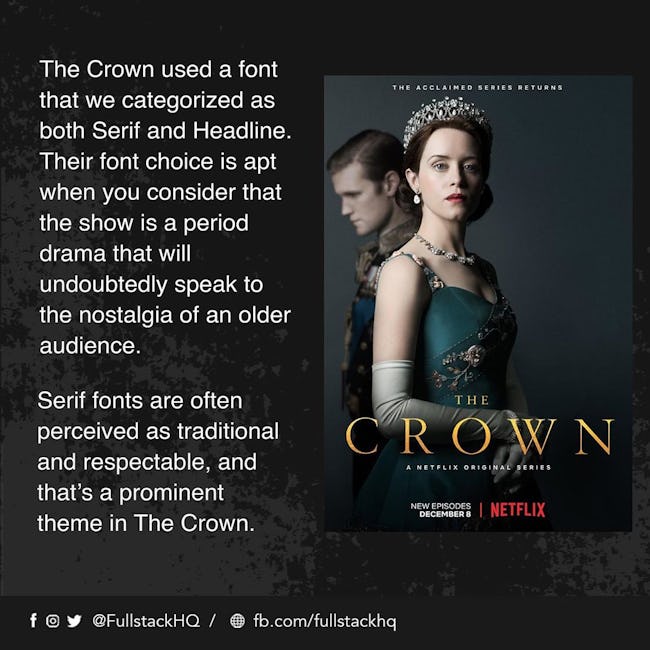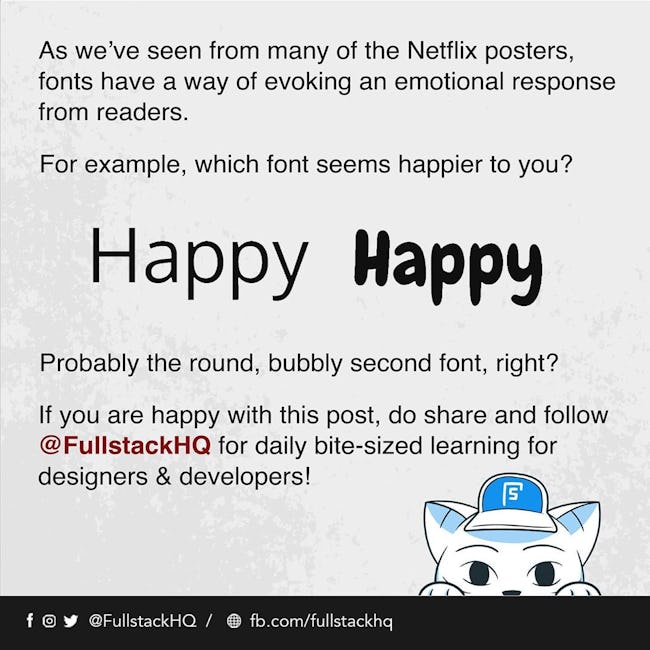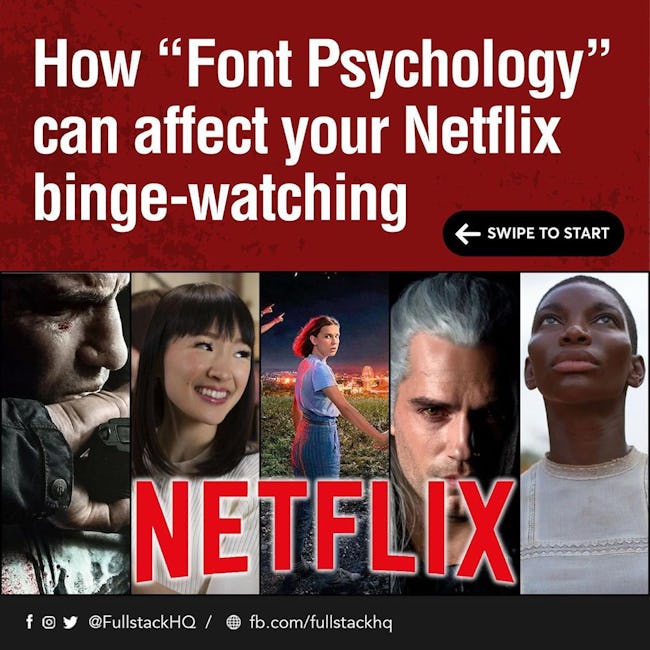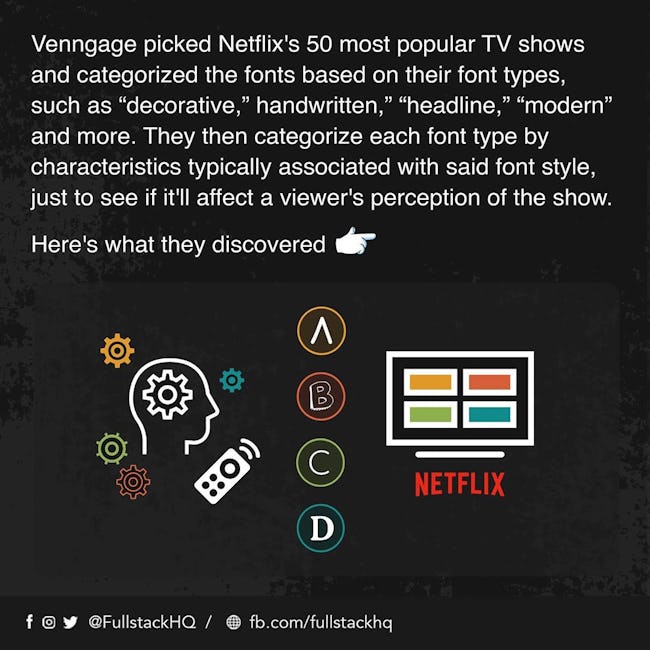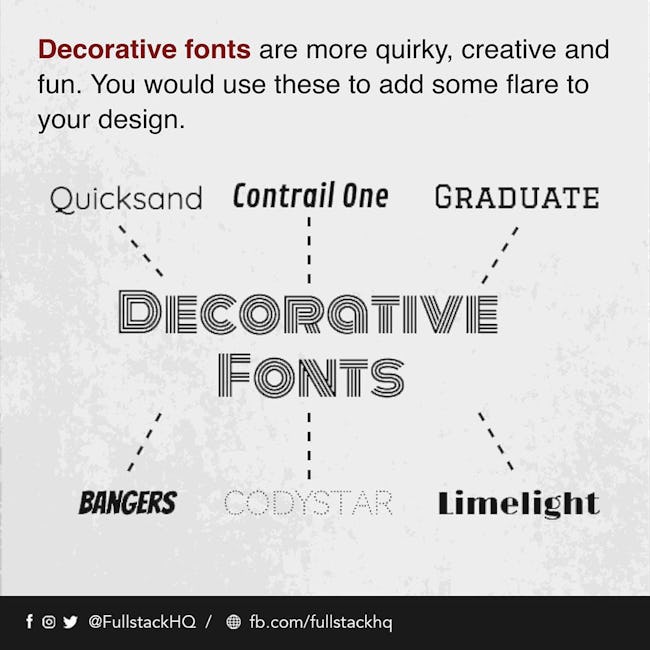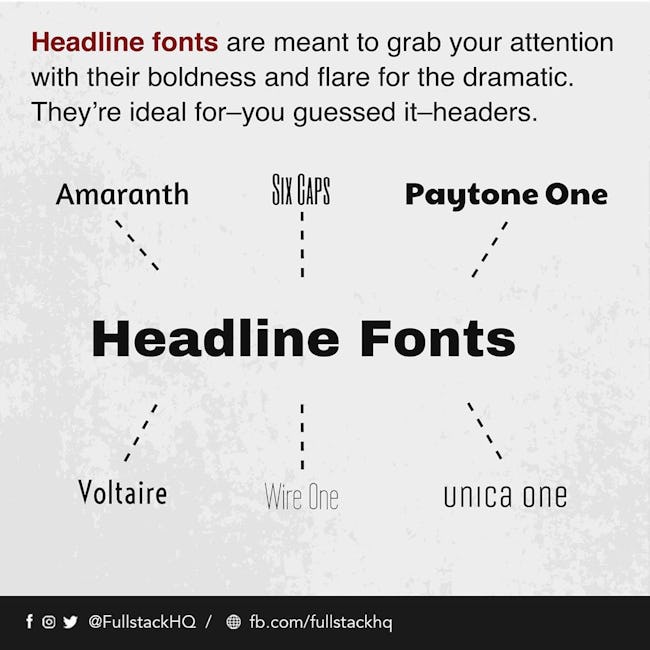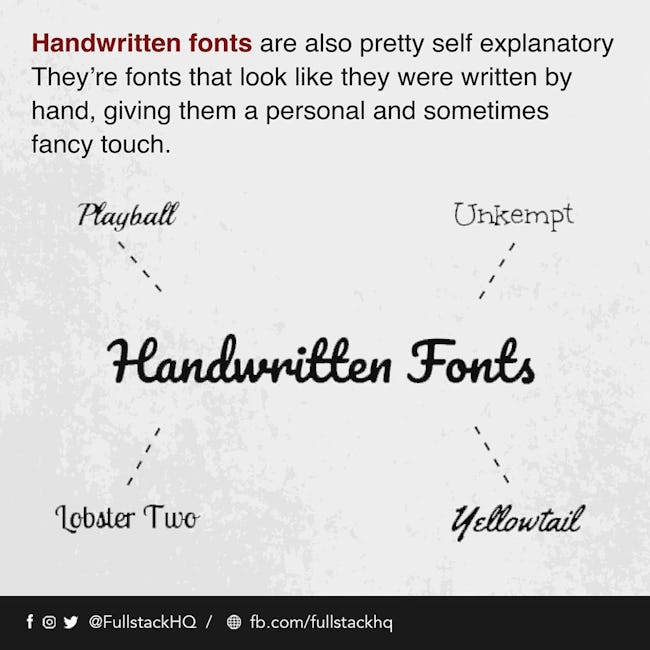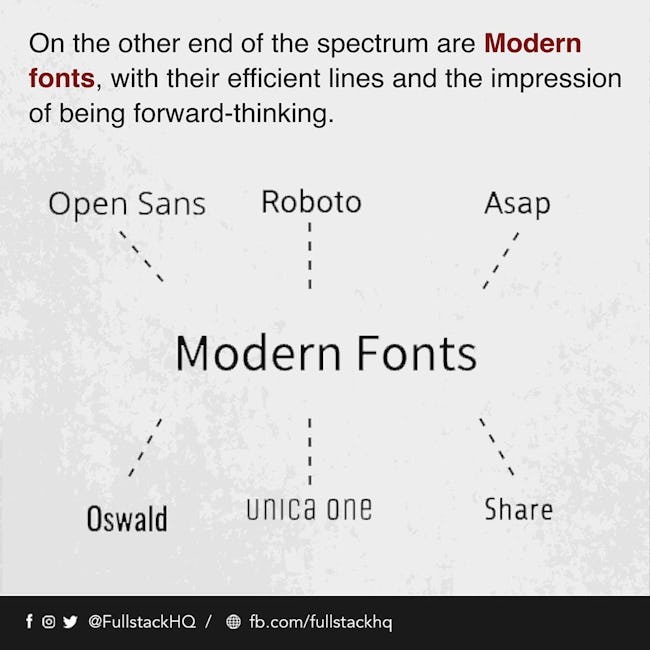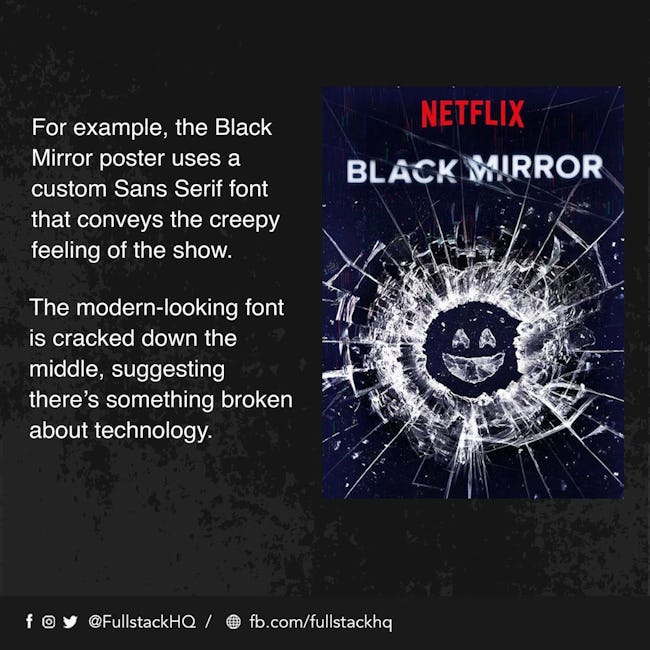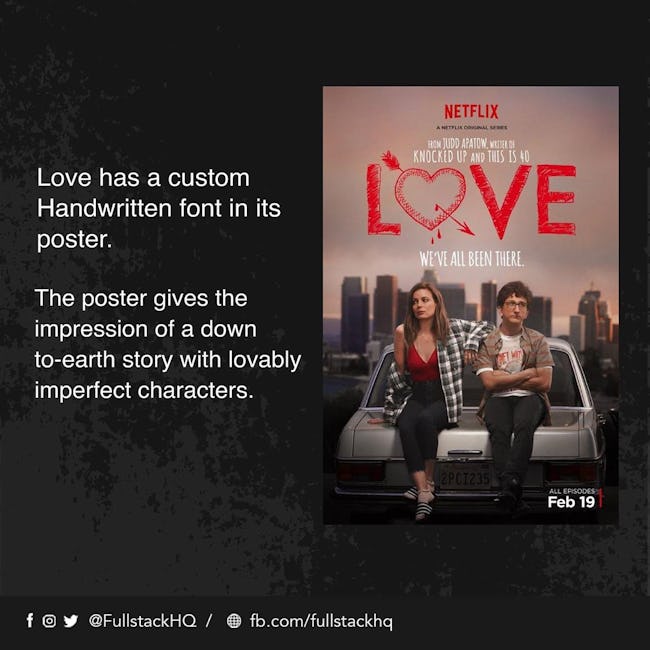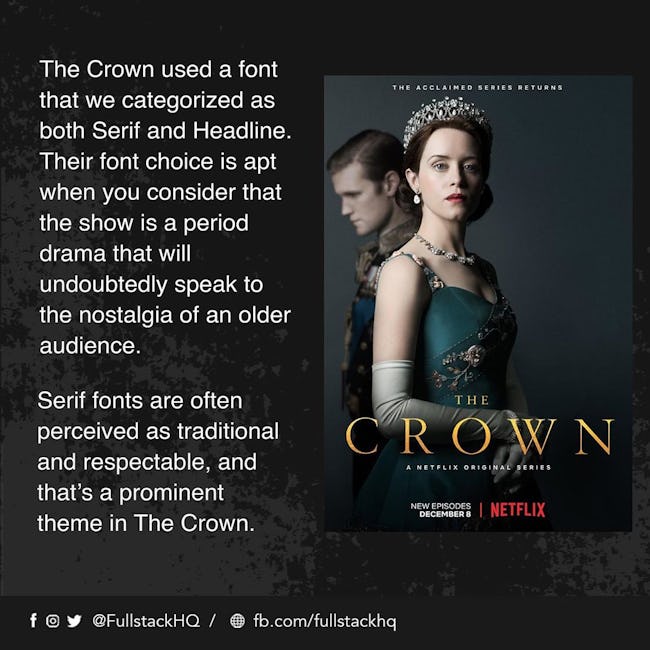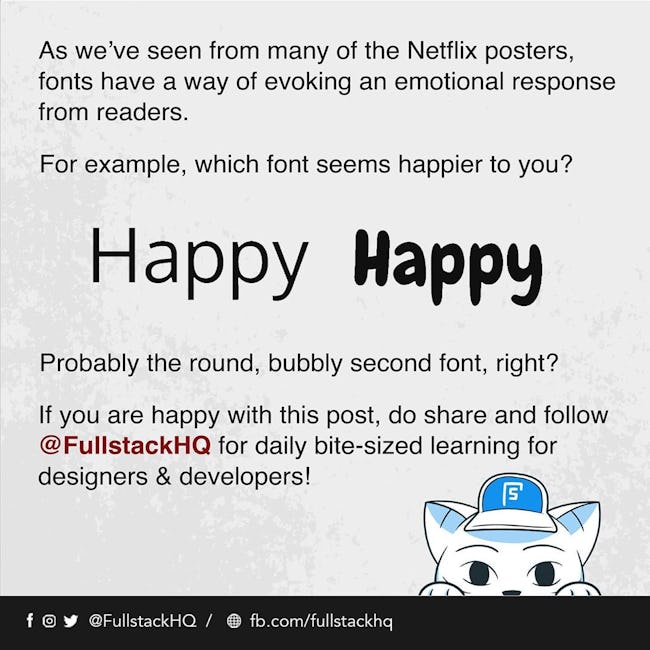 How Font Psychology Can Affect Your Netflix Binge watching
Venngage picked Netflix's 50 most popular TV shows and categorized the fonts based on their font types, such as decorative, handwritten, headline, modern and more. They then categorize each font type by characteristics typically associated with said font style, just to see if it'll affect a viewer's perception of the show. Here's what they discovered
Decorative fonts are more quirky, creative and fun. You would use these to add some flare to your design.
Headline fonts are meant to grab your attention with their boldness and flare for the dramatic. They're ideal for—you guessed it—headers.
Handwritten fonts are also pretty self explanatory They're fonts that look like they were written by hand, giving them a personal and sometimes fancy touch.
On the other end of the spectrum are Modern fonts, with their efficient lines and the impression of being forward-thinking.
For example, the Black Mirror poster uses a custom Sans Serif font that conveys the creepy feeling of the show. The modern-looking font is cracked down the middle, suggesting there's something broken about technology.
Love has a custom Handwritten font in its poster.
The poster gives the impression of a down to-earth story with lovably imperfect characters.
The Crown used a font that we categorized as both Serif and Headline. Their font choice is apt when you consider that the show is a period drama that will undoubtedly speak to the nostalgia of an older audience.
Serif fonts are often perceived as traditional and respectable, and that's a prominent theme in The Crown.
More booklets by Fullstack HQ
More Design booklets
Your recently viewed booklets
See all booklets