Booklet
How Animate Soft UI Button States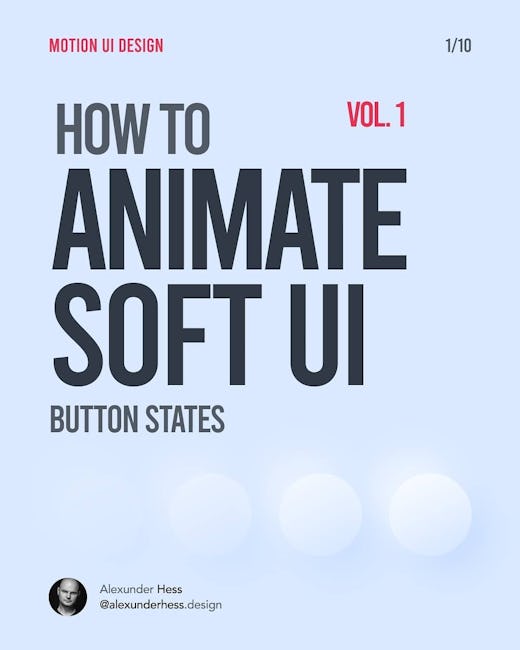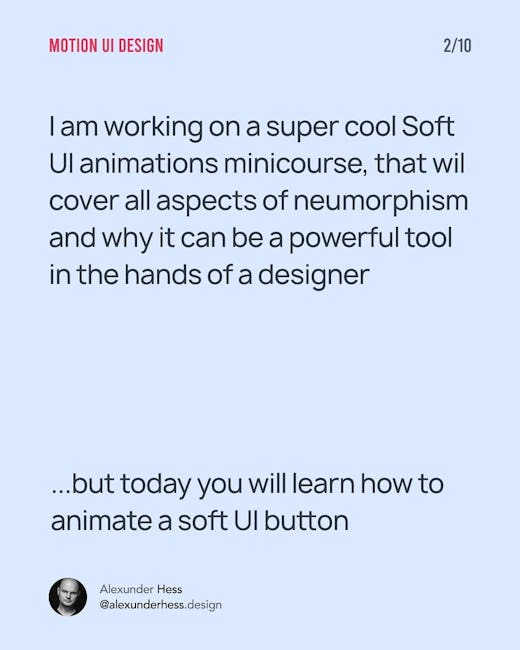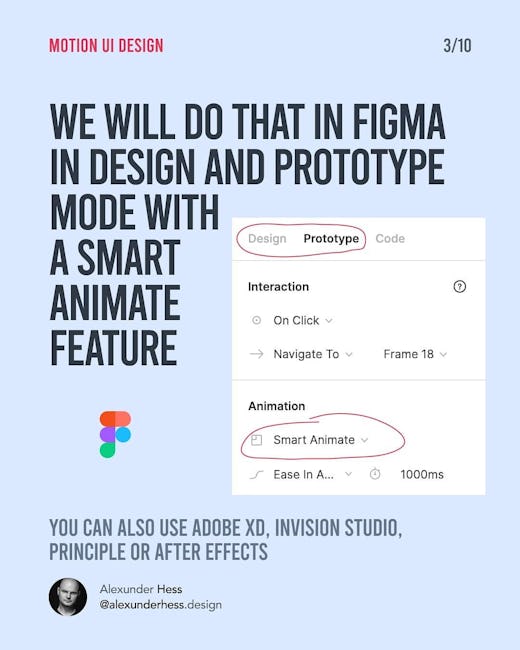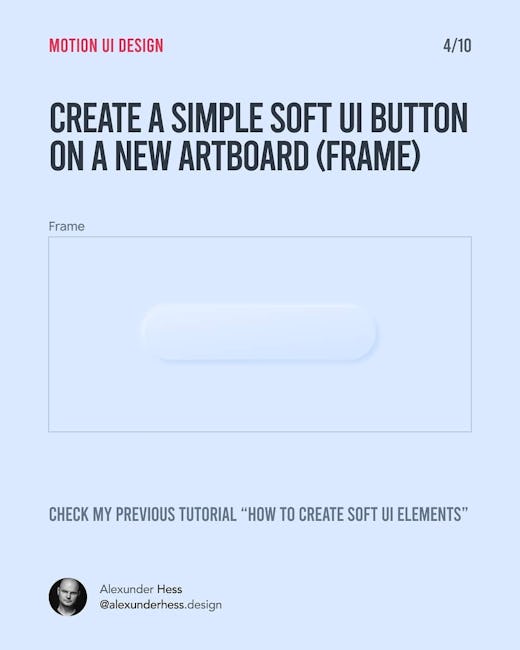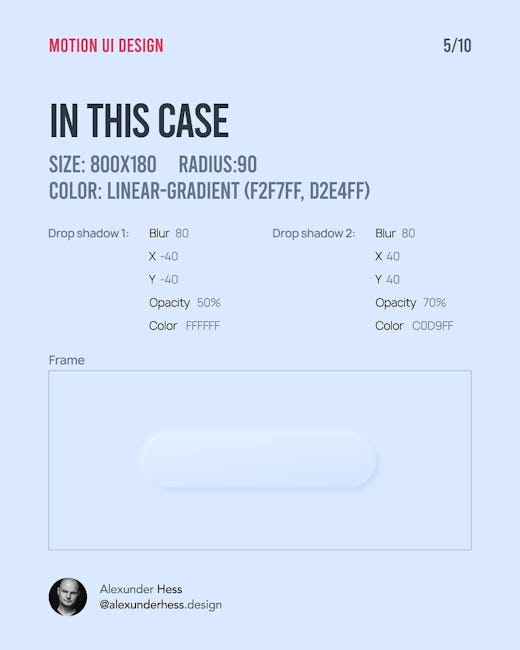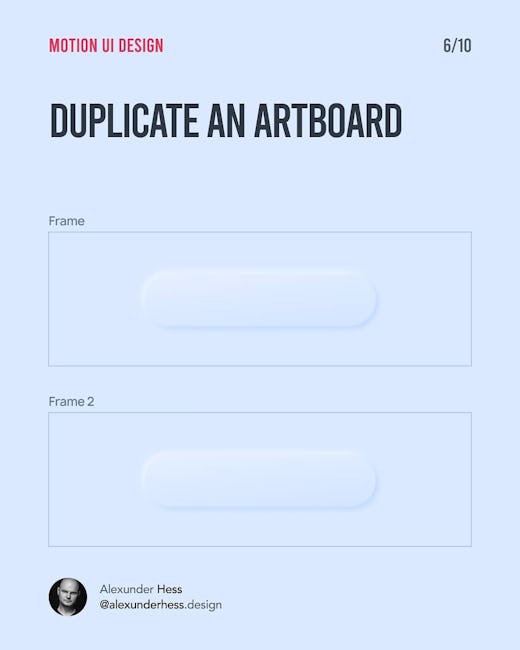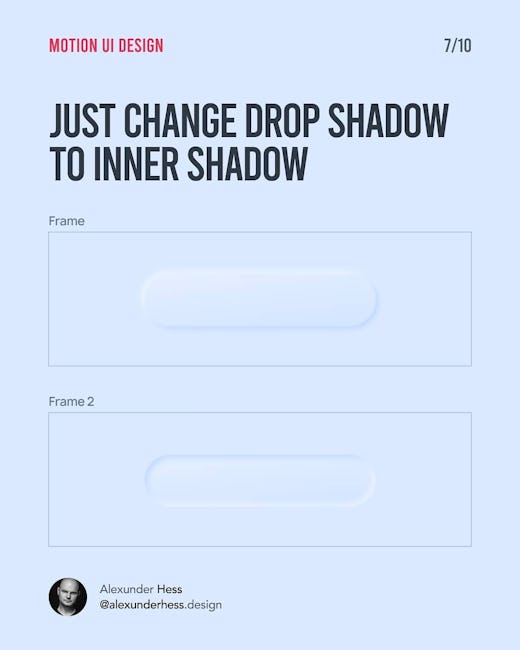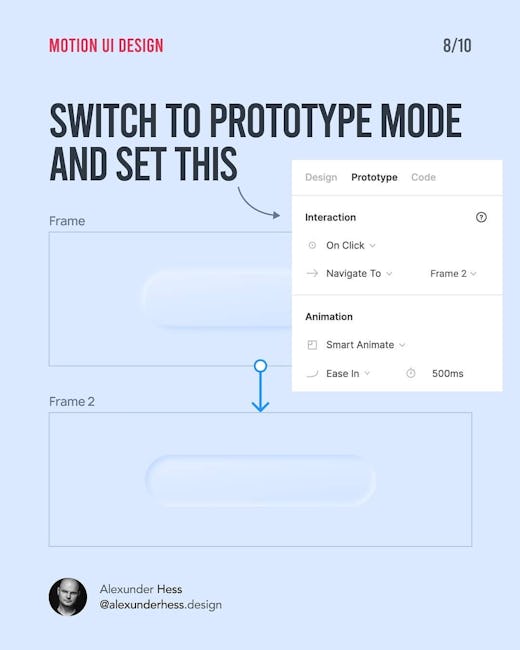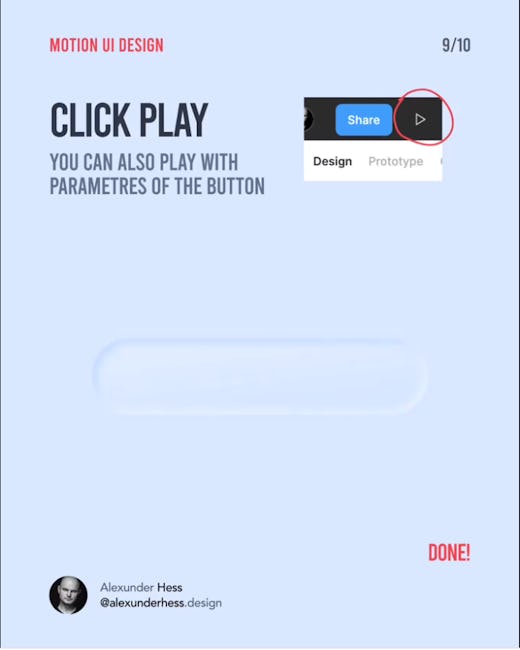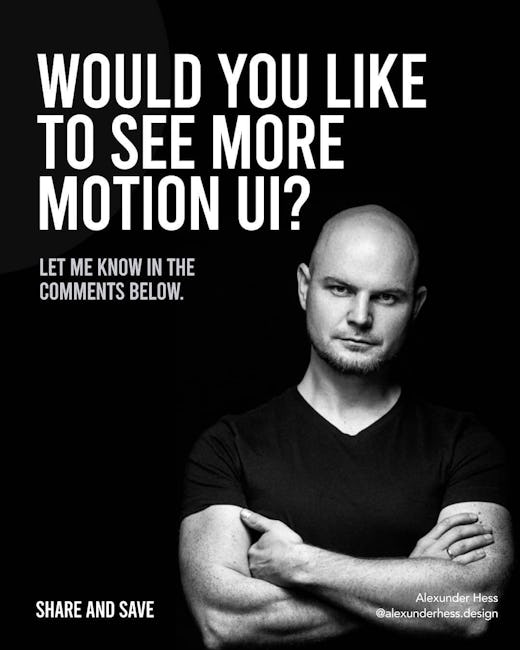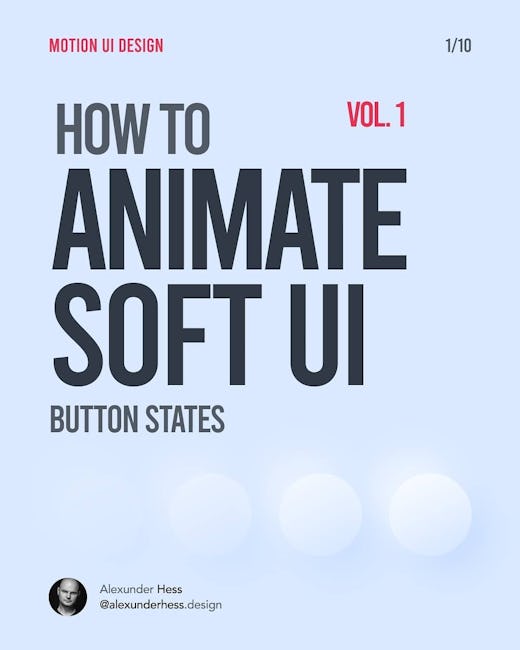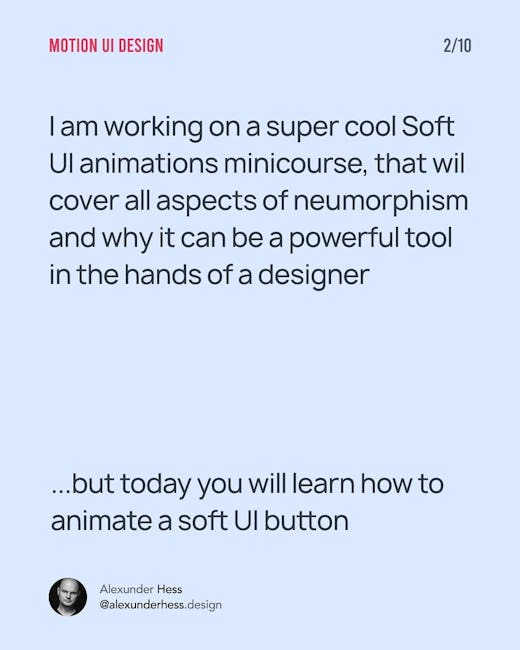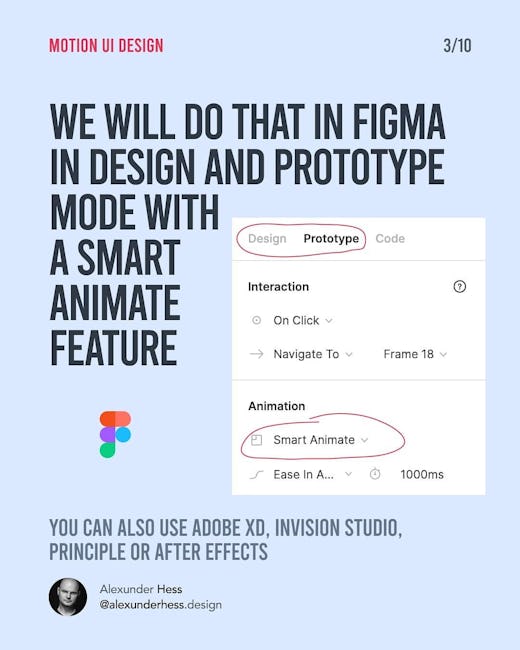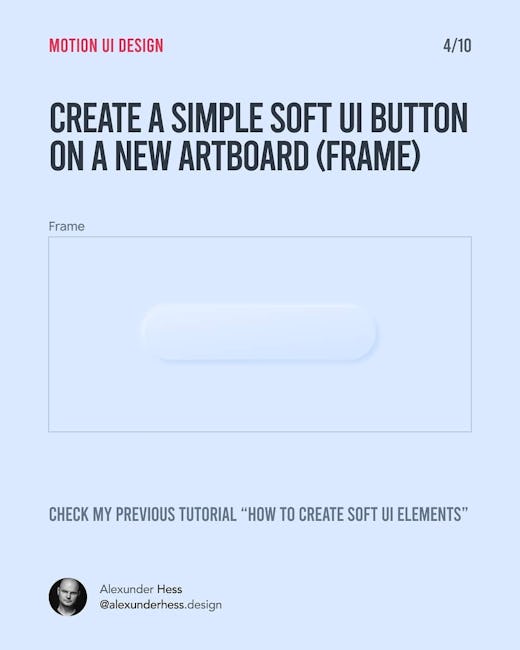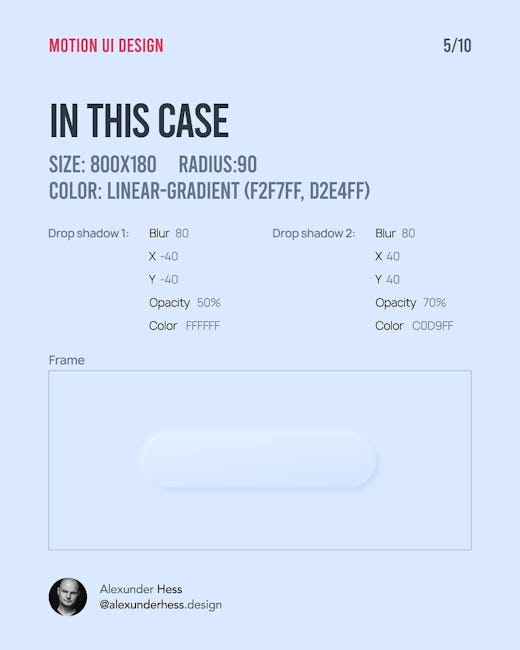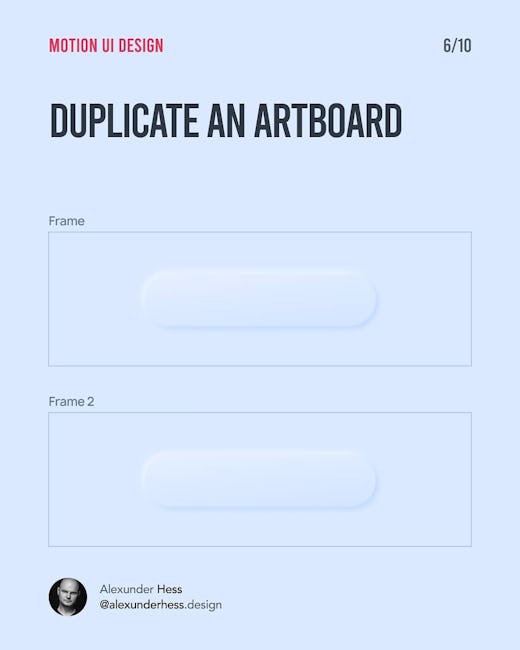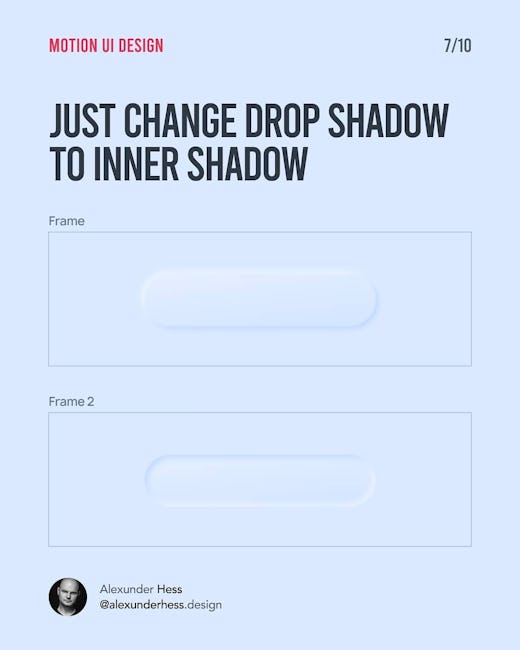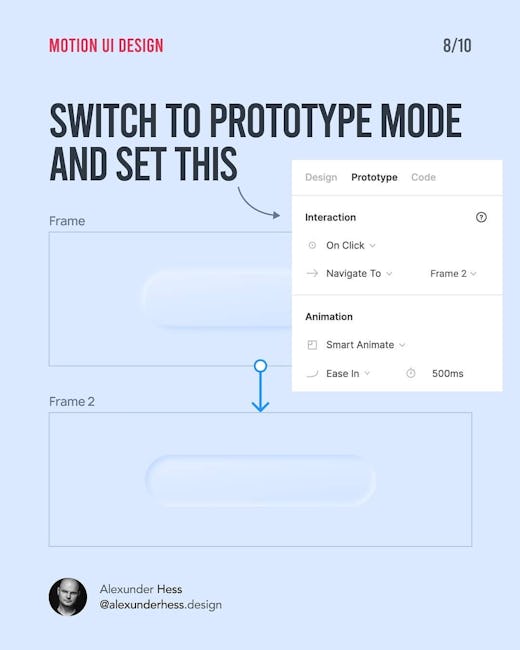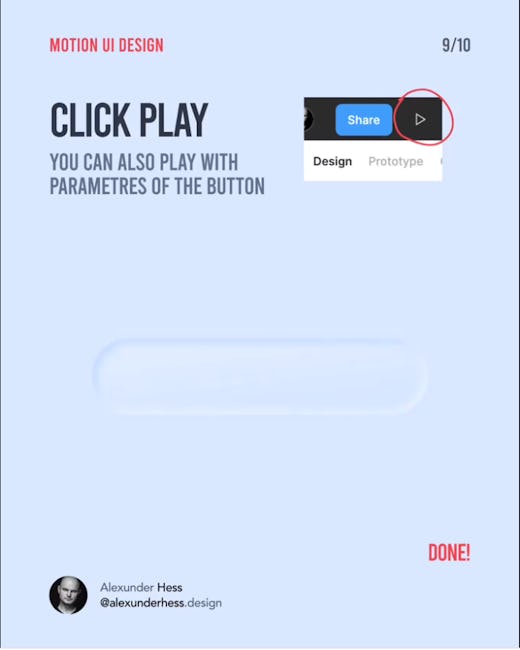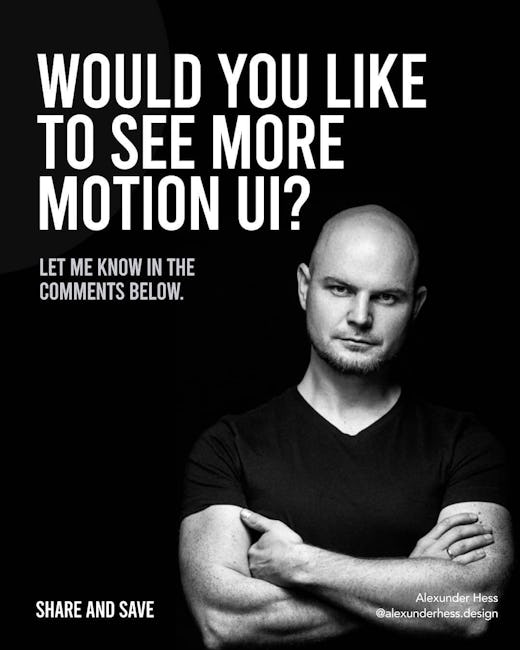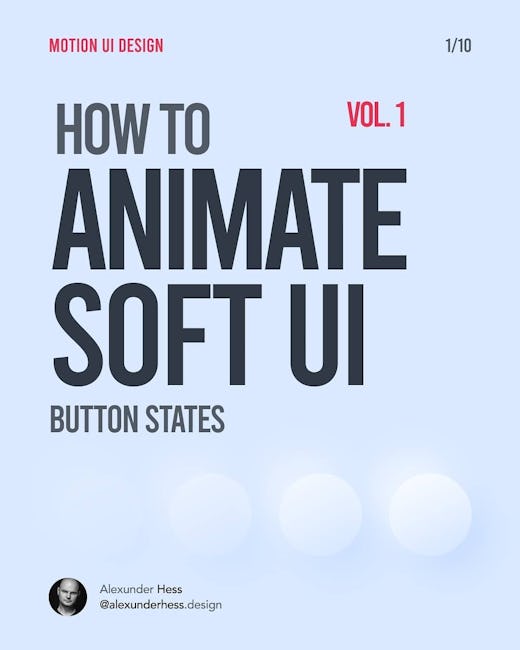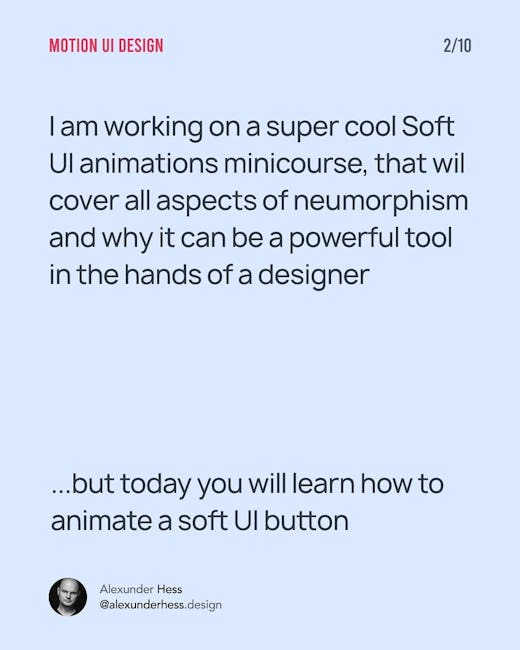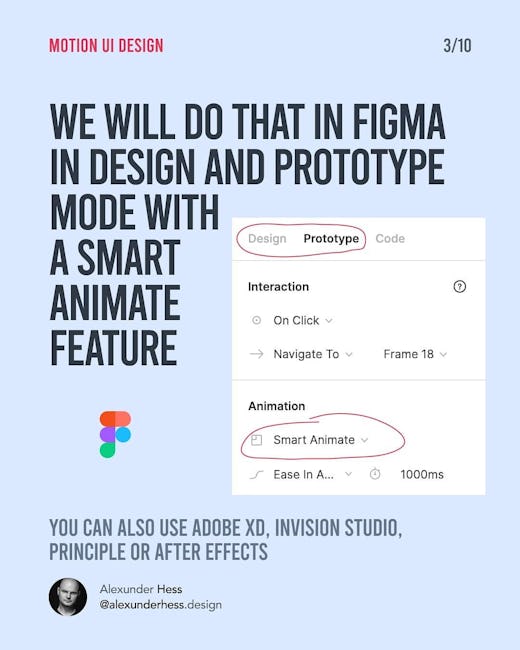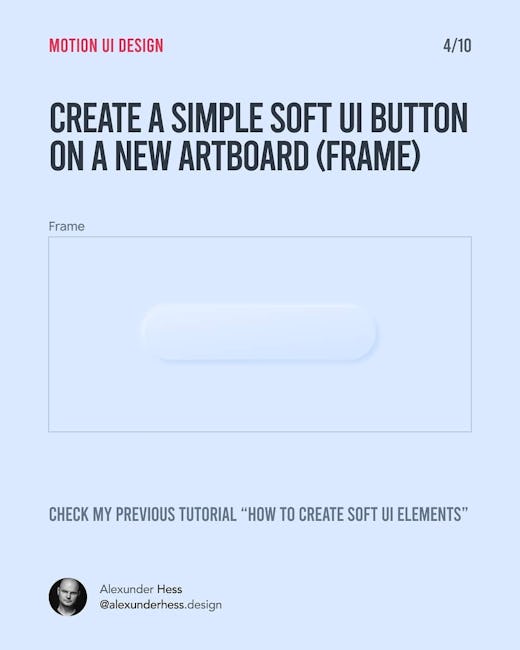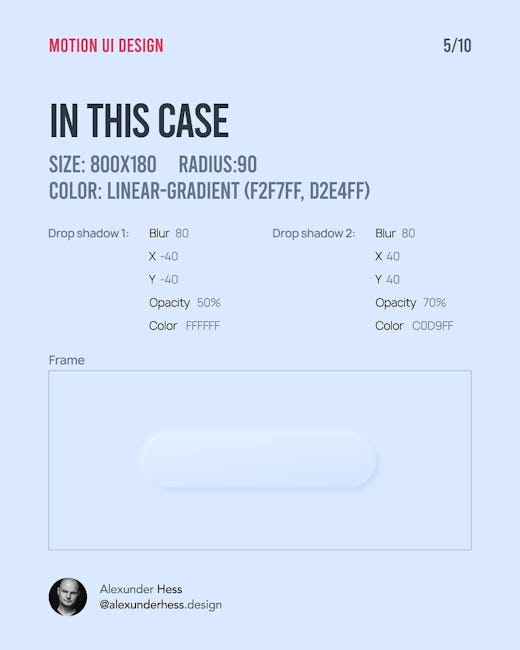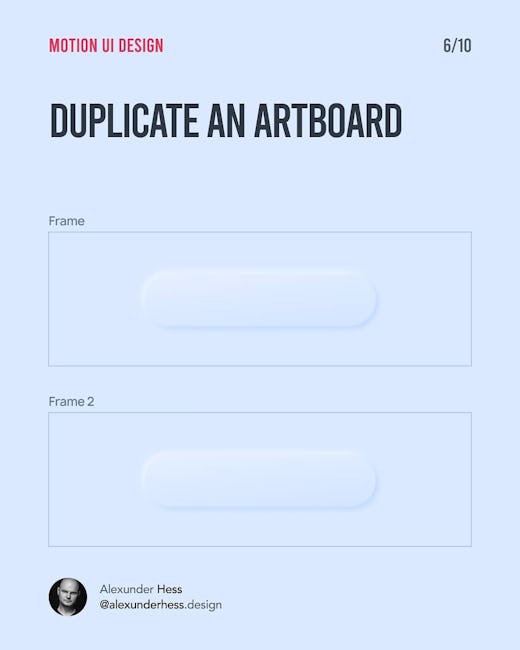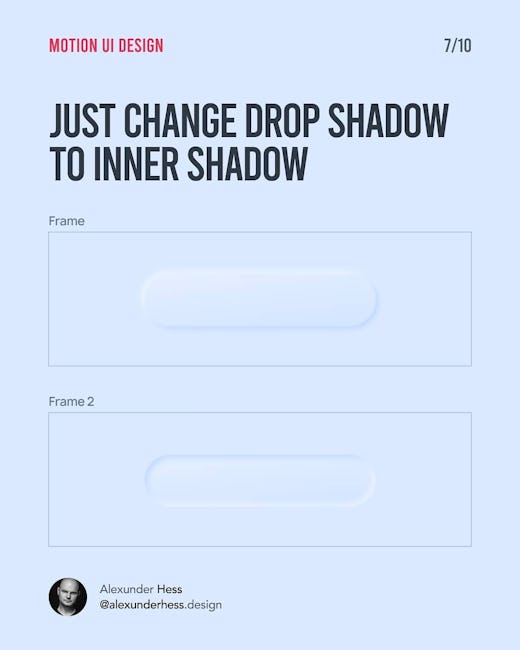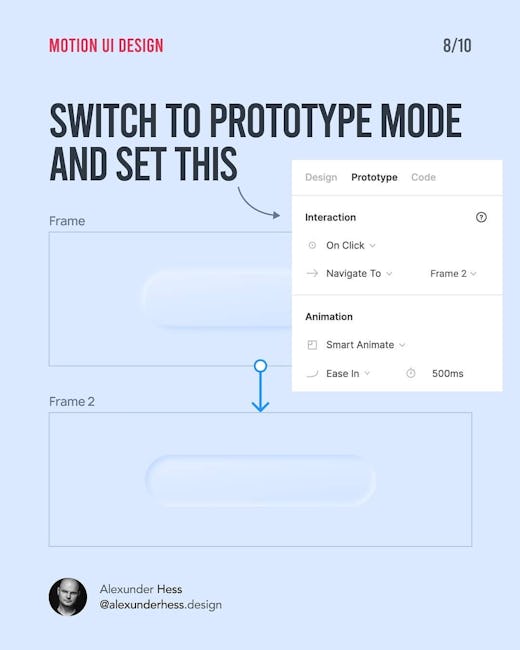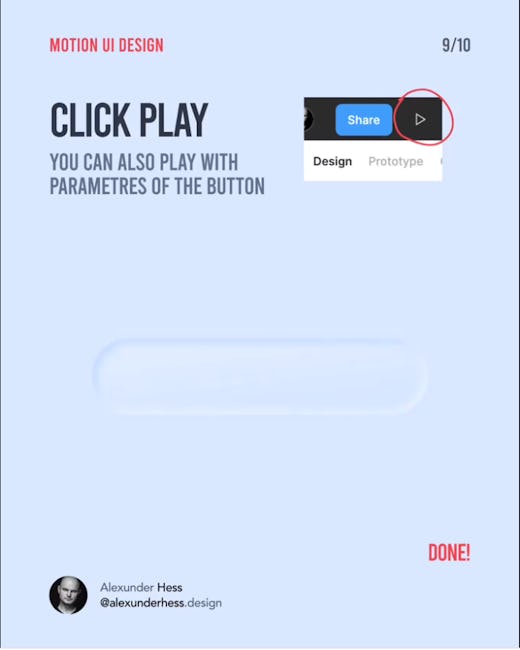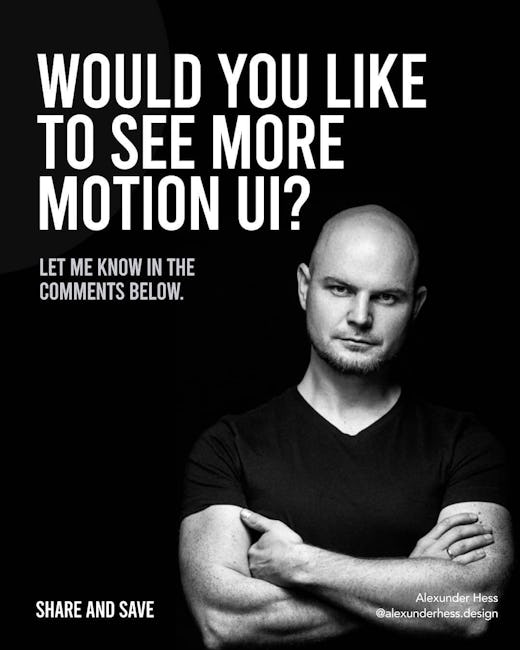 How Animate Soft UI Button States
I am working in a super cool Soft UI animations minicourse, that will cover all aspects of neumorphism and why it can be a powerful tool in the hands of a designer
...but today you will learn how to animate a soft UI button.
We will do that in Figma in design and prototype mode with a smart animate feature.
You can also use Adobe XD, Invision Studio, Principle, or After Effects.
Create a simple soft UI button on a new artboard (frame)
Check my previous tutorial "How to create soft UI elements"
In this case - size: 800x100, radius: 90, color: linear-gradient (#F2F7FF, #D2E4FF)
Drop-shadow 1:
Bur: 80, X: -40, Y: -40, Opacity: 50%, Color: #FFFFFF
Drop-shadow 2:
Bur: 80, X: 40, Y: 40, Opacity: 70%, Color: #C0D9FF
Duplicate an artboard
Just change drop shadow to inner shadow
Switch to prototype mode and set this:
Click play
You can also play with parameters of the button
Would you like to see more motion UI?
Alexunder Hess @alexunderhess.design
More booklets by Alexunder Hess
More Design booklets
Your recently viewed booklets
See all booklets