Booklet
How to Get Paid on Time Everytime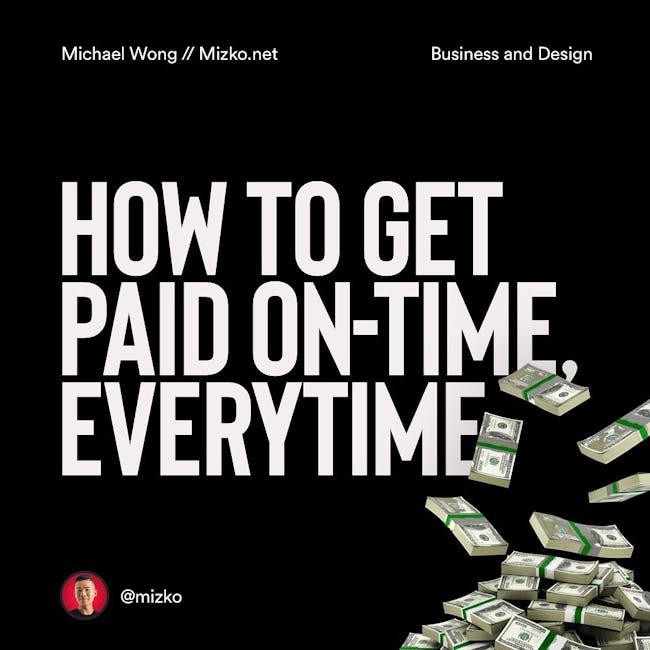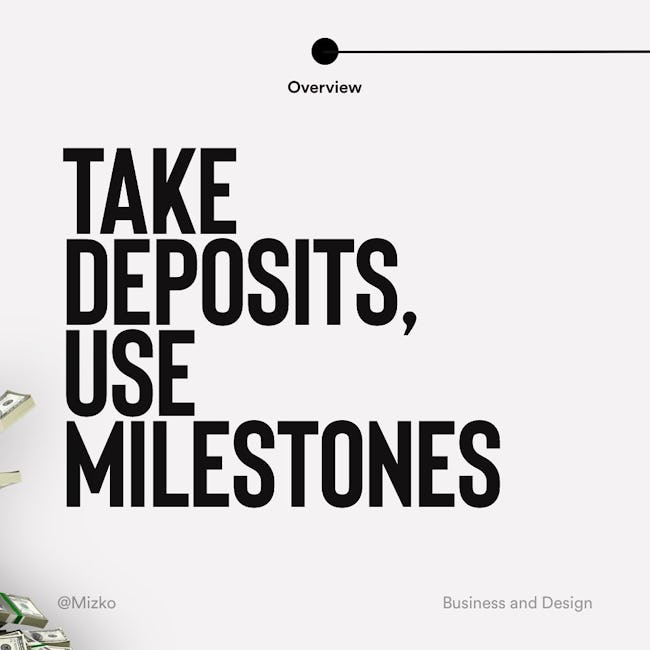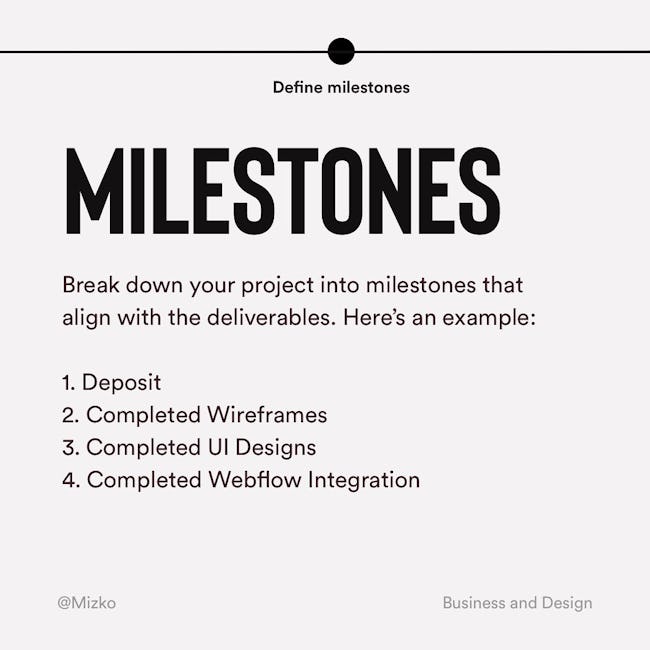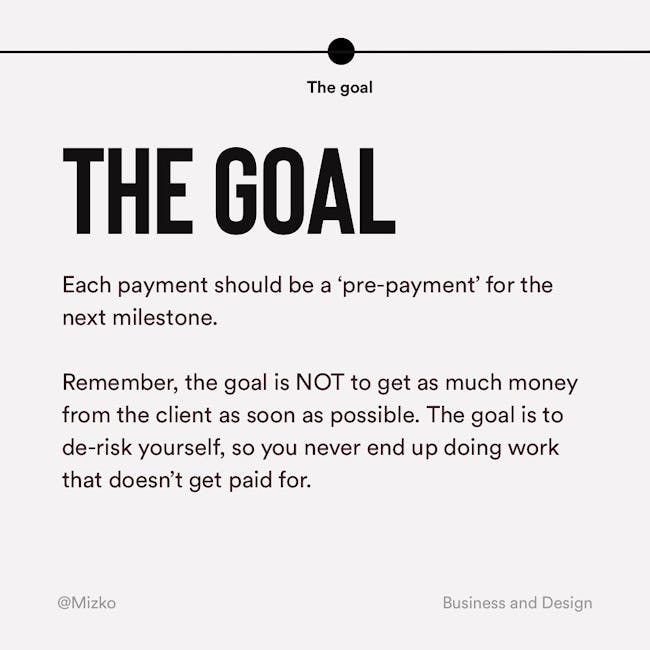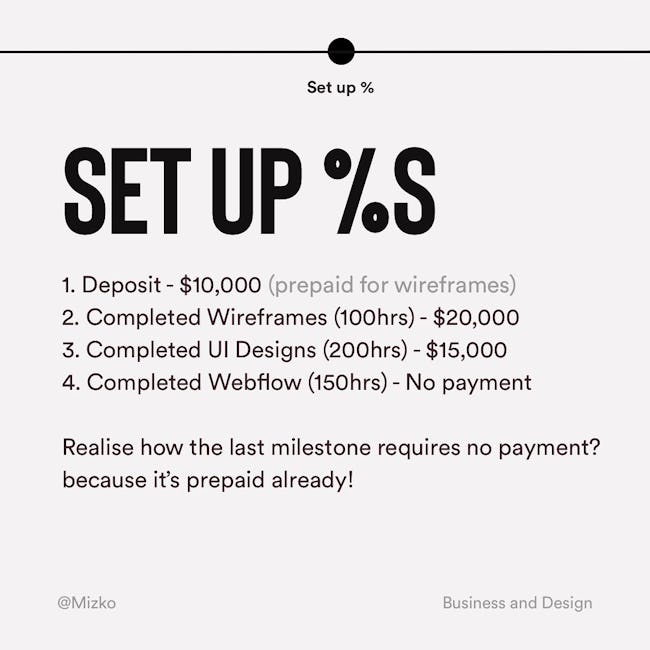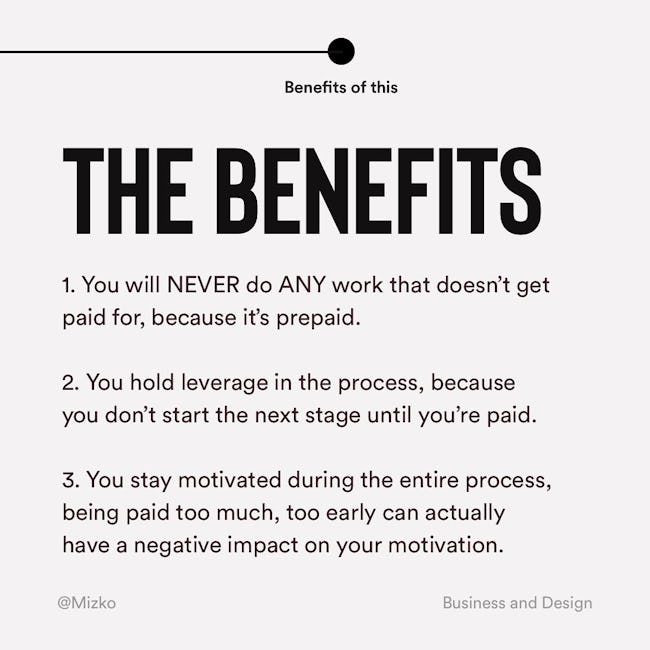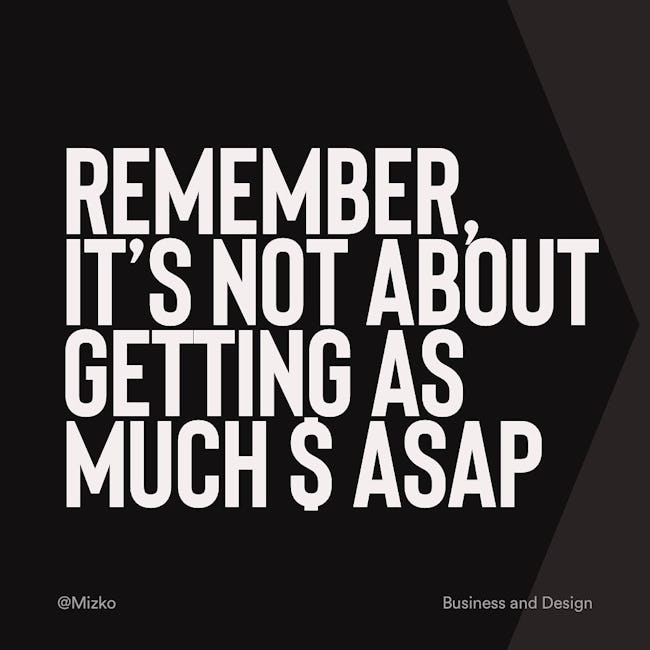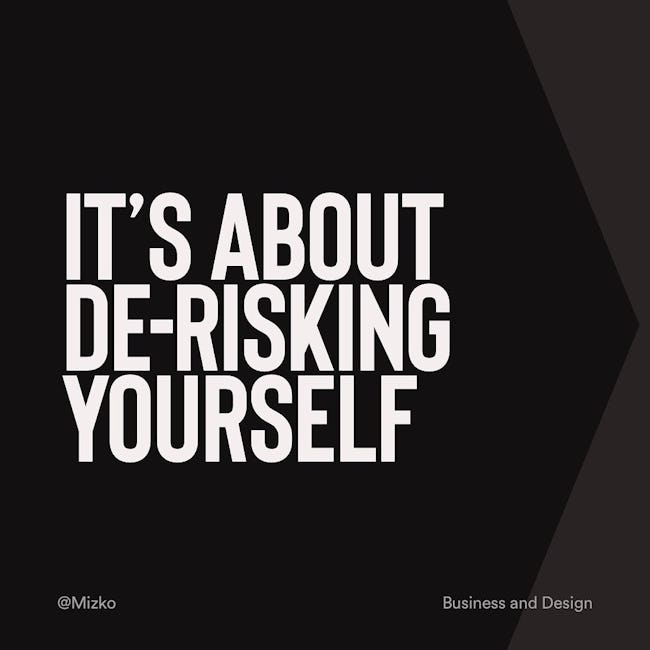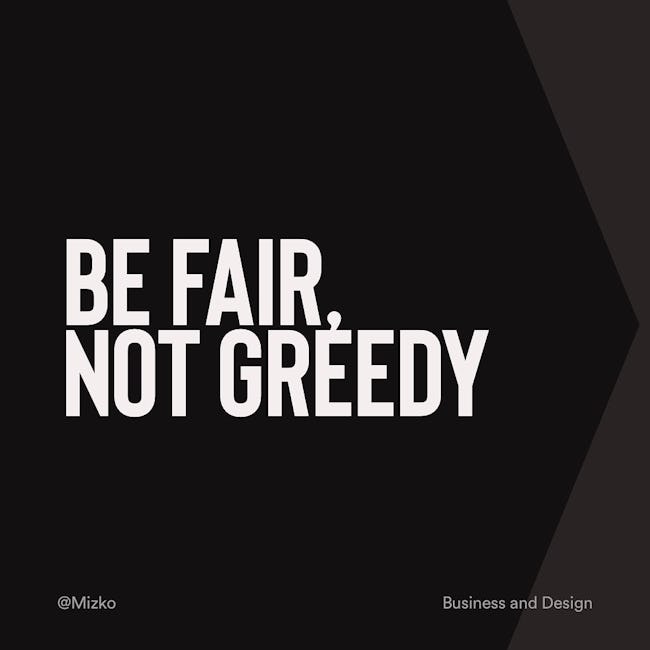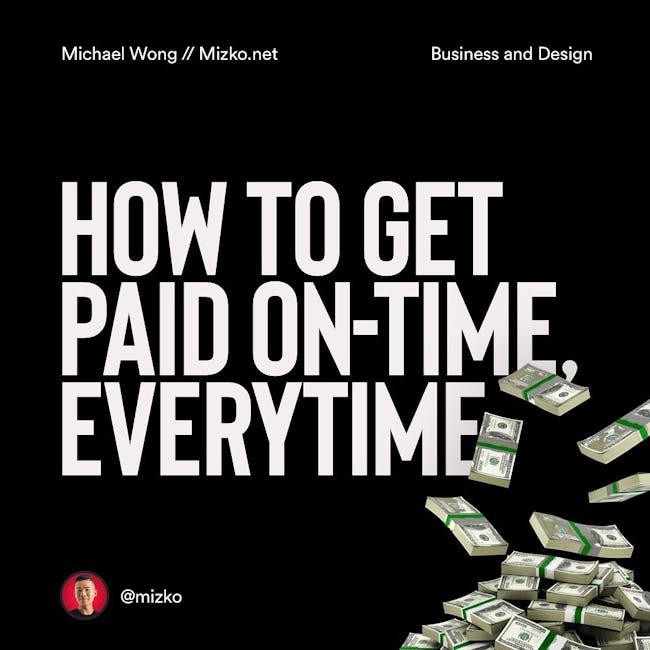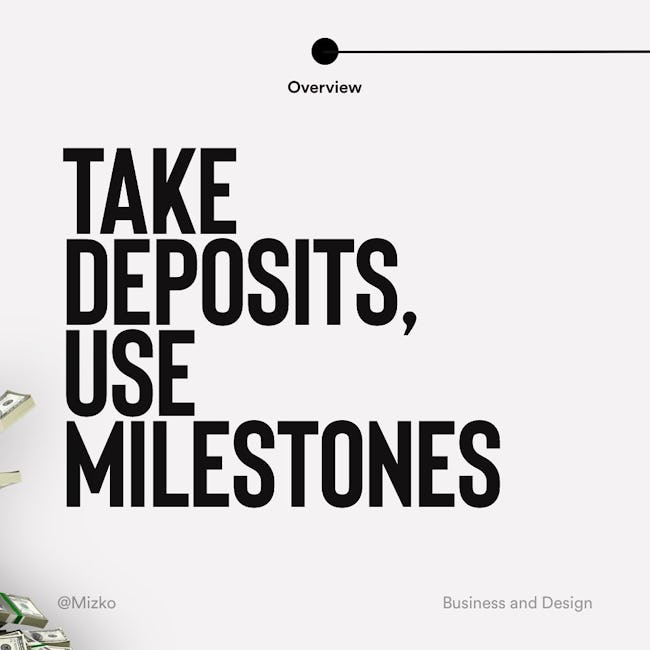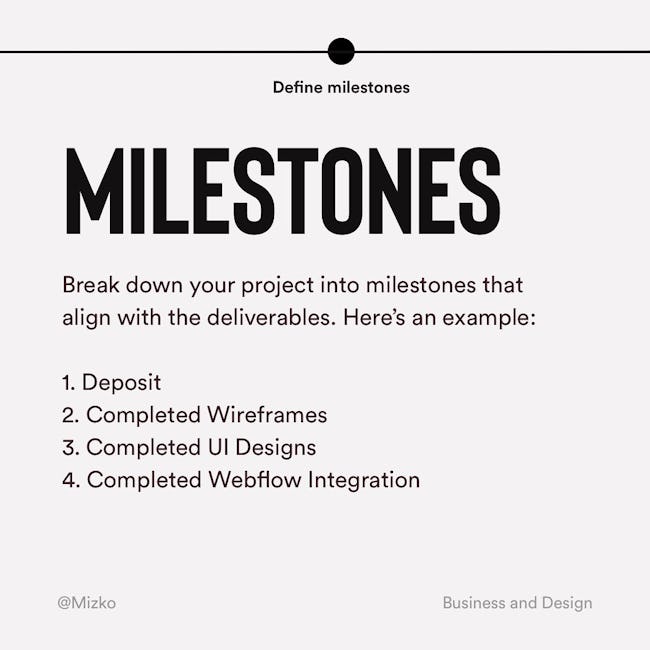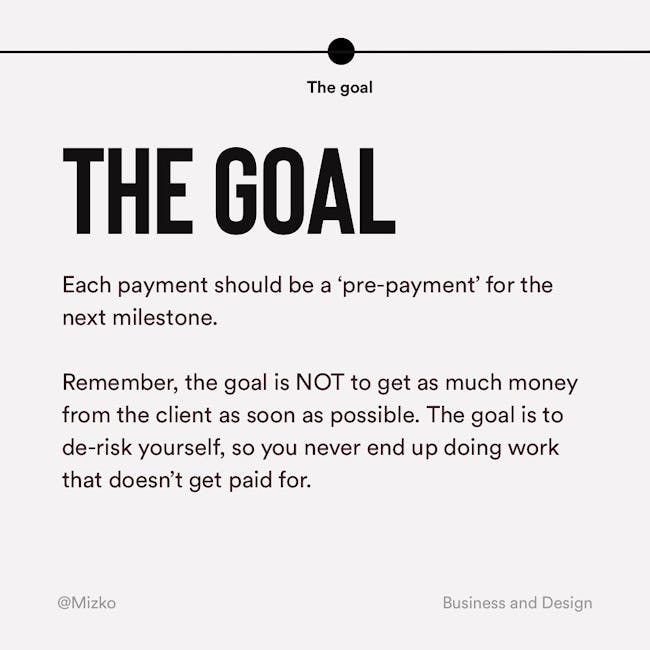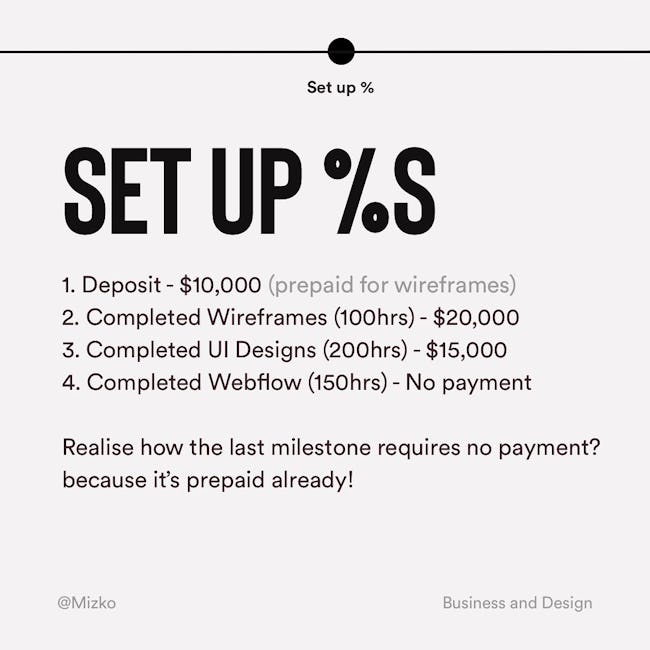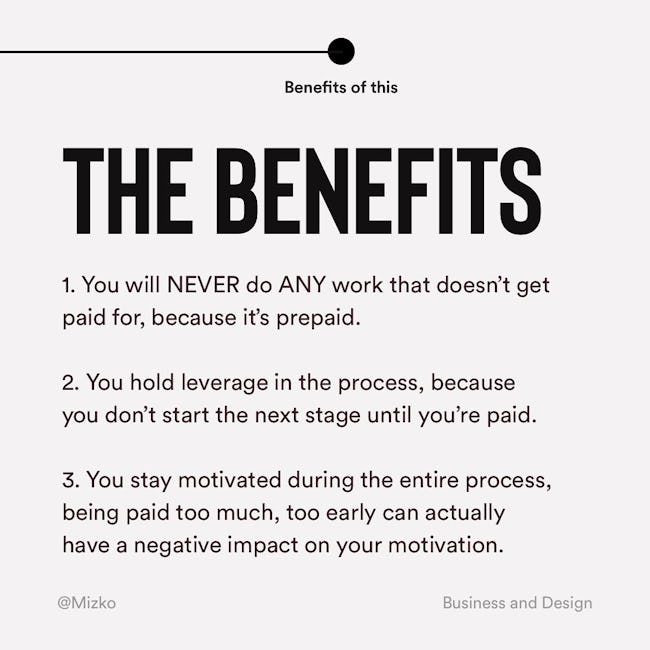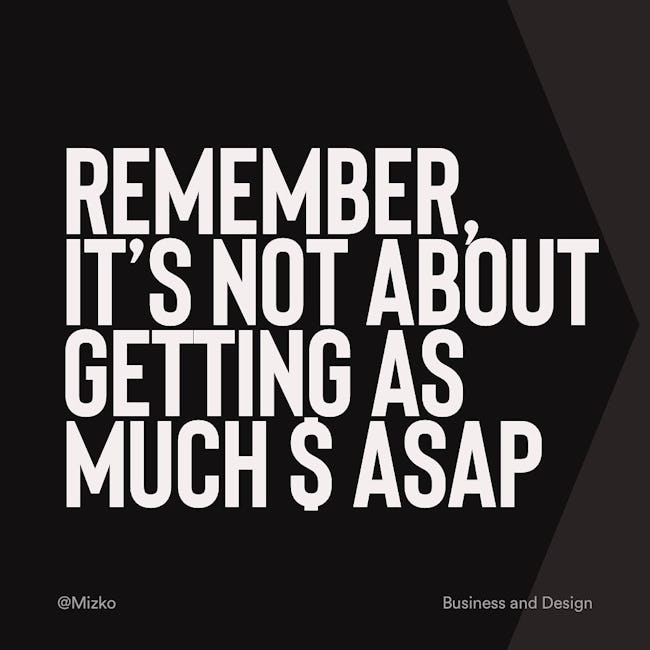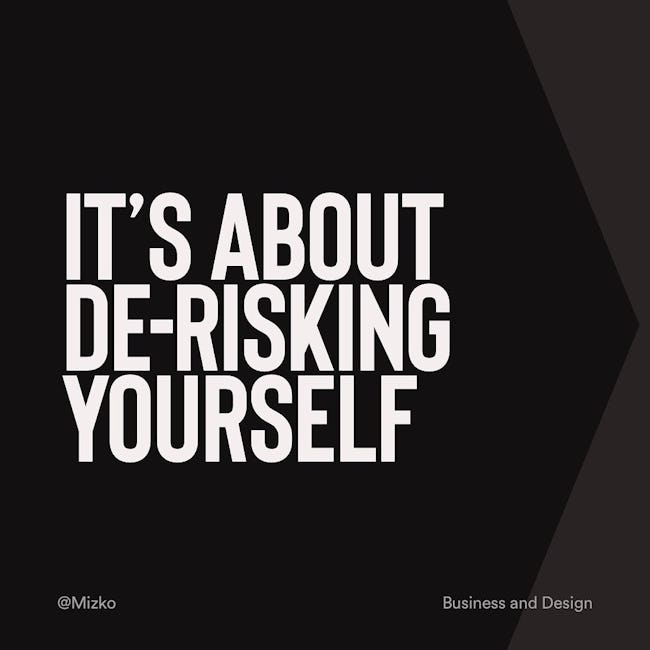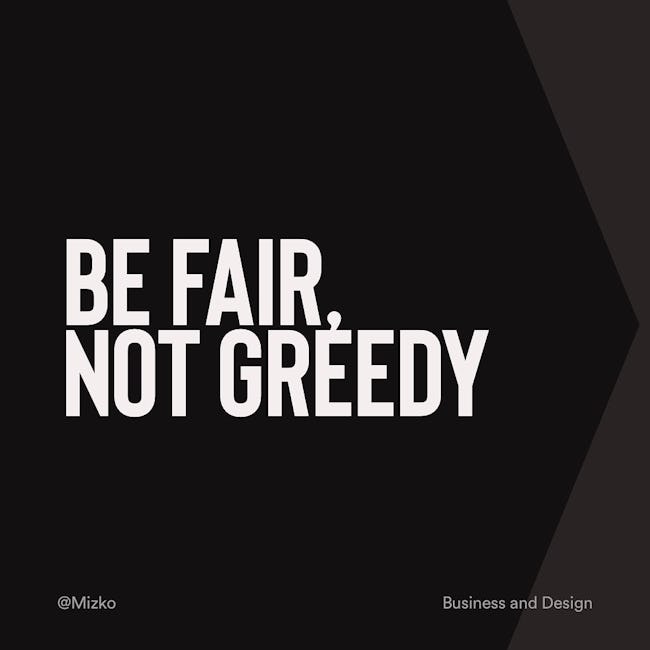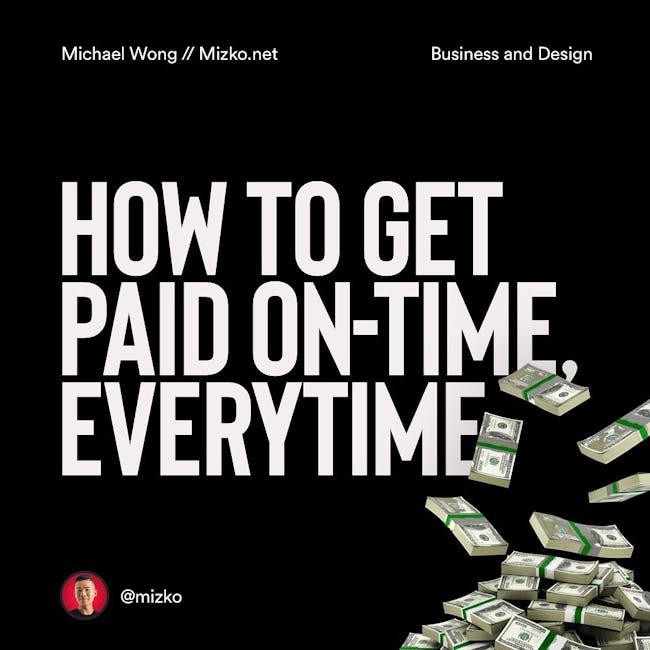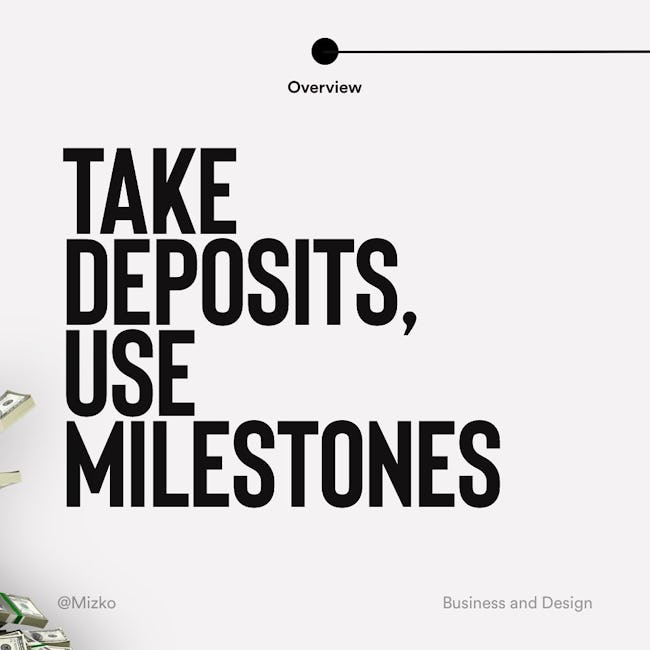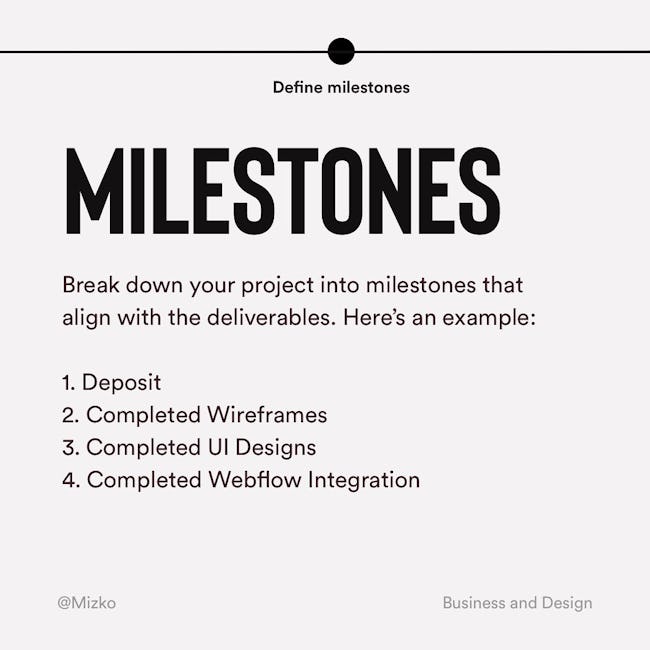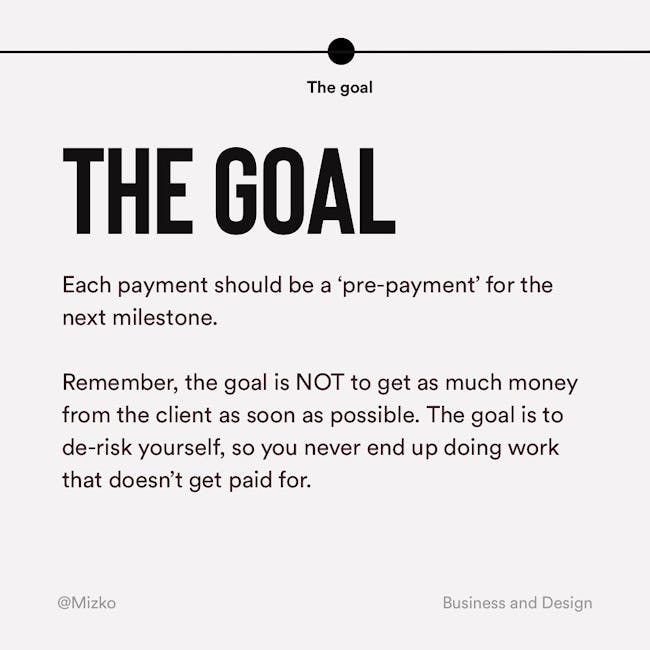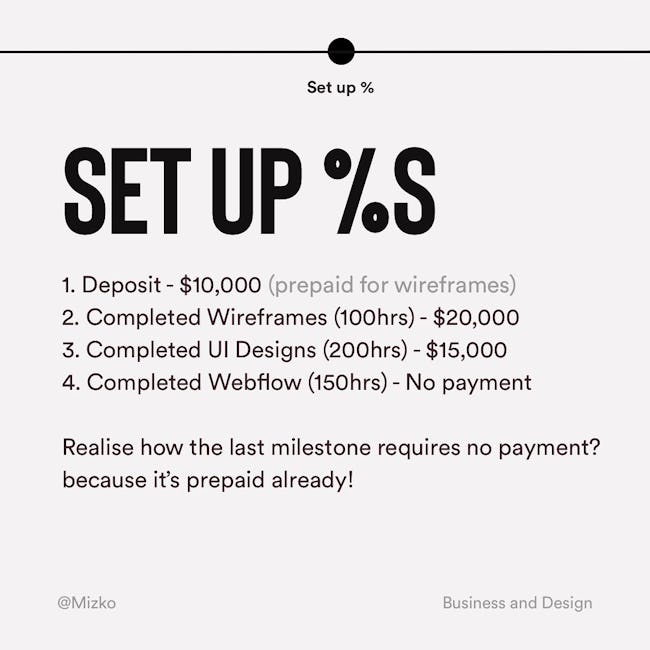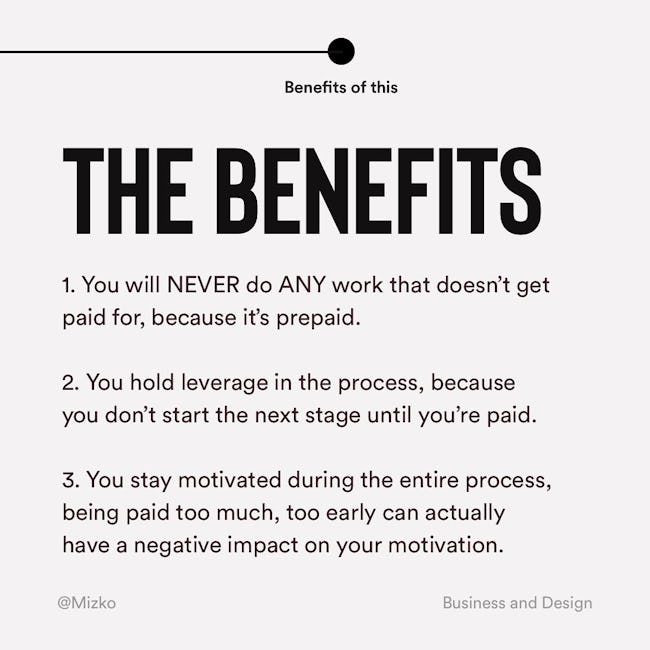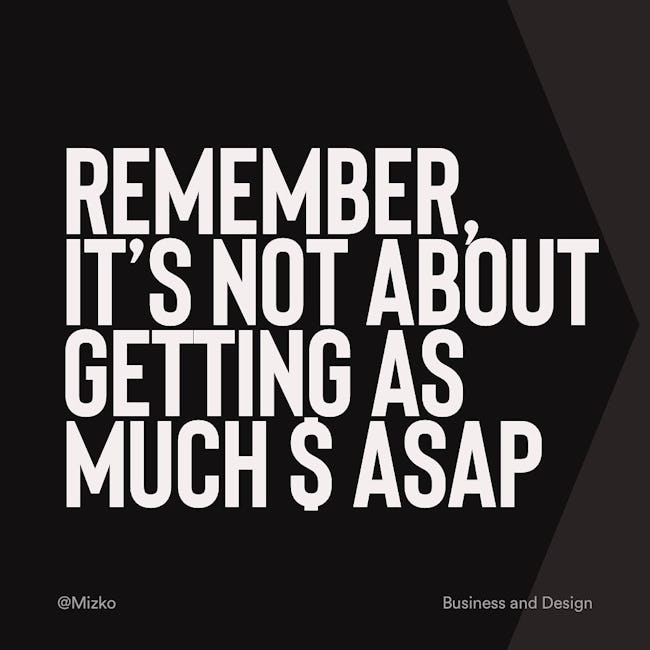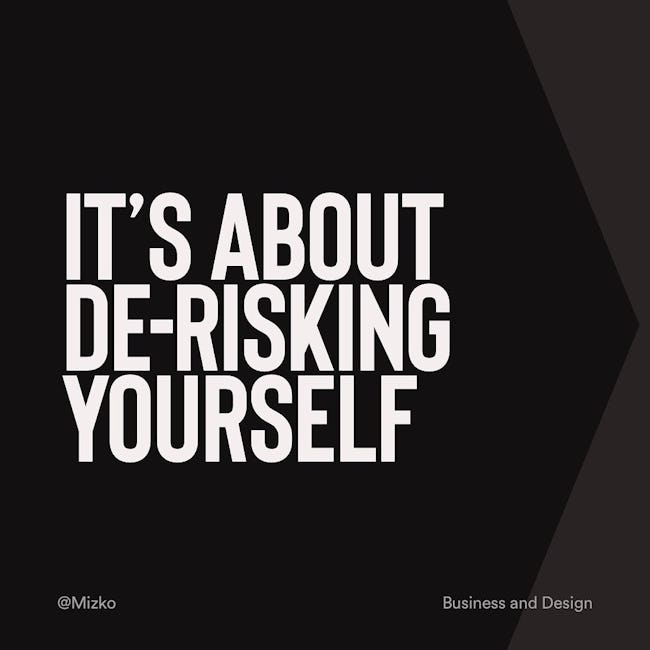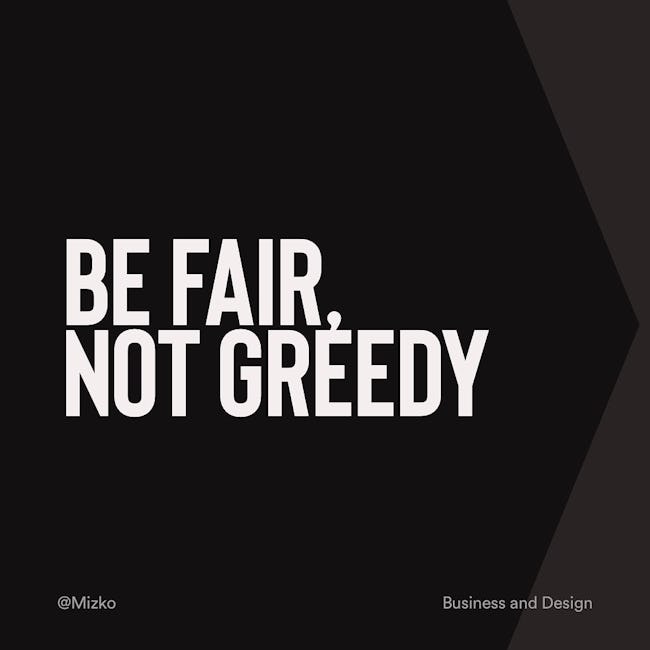 HOW TO GET PAID ON TIME EVERYTIME
TAKE DEPOSITS, USE MILESTONES
MILESTONES
Break down your project into milestones that align with the deliverables. Here's an example:
Deposit
Completed Wireframes
Completed Ul Designs
Completed Webflow Integration
THE GOAL
Each payment should be a 'pre-payment' for the next milestone.
Remember, the goal is NOT to get as much money from the client as soon as possible. The goal is to de-risk yourself, so you never end up doing work that doesn't get paid for.
SET UP %S
Deposit - $10,000 (prepaid for wireframes)
Completed Wireframes (100hrs) - $20,000
Completed Ul Designs (200hrs) - $15,000
Completed Webflow (150hrs) - No payment
Realise how the last milestone requires no payment? because it's prepaid already!
THE BENEFITS
You will NEVER do ANY work that doesn't get paid for, because it's prepaid.
You hold leverage in the process, because you don't start the next stage until you're paid.
You stay motivated during the entire process, being paid too much, too early can actually have a negative impact on your motivation.
REMEMBER IT'S NOT ABbUT GETTING AS MUCH $ ASAP
IT'S ABOUT DE-RISKING YOURSELF
BE FAIR NOT GRÉEDY
DID YOU FIND THIS USEFUL? Let me know in the comments below. I promise you, I respond to everyone
More booklets by Michael Wong
More Design booklets
Your recently viewed booklets
See all booklets