Booklet
How I Shade Skin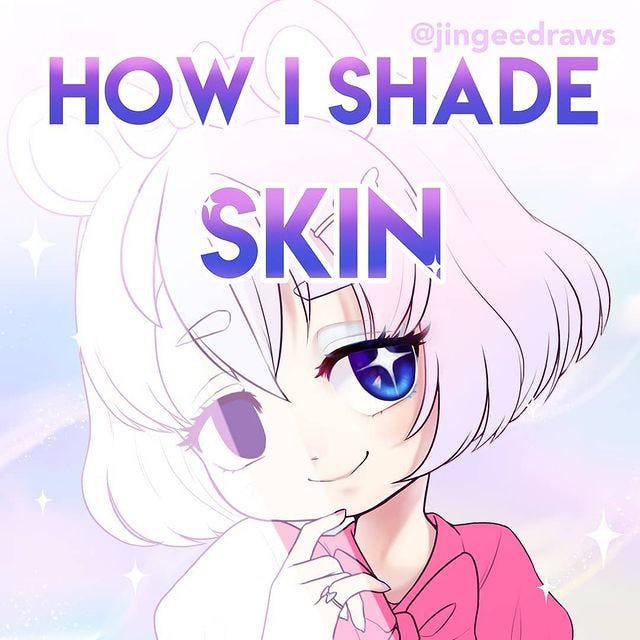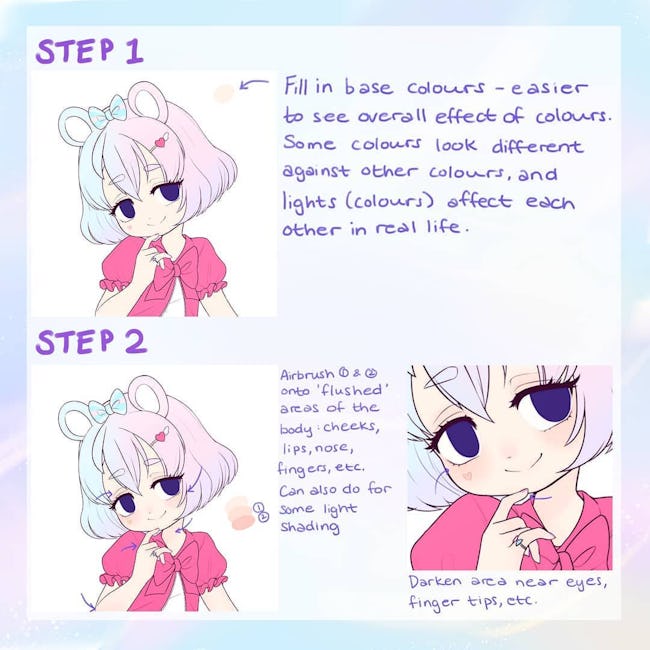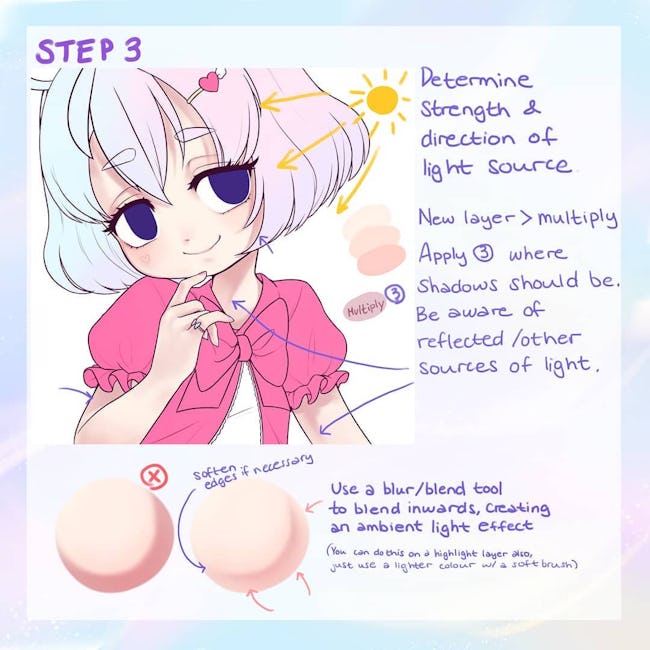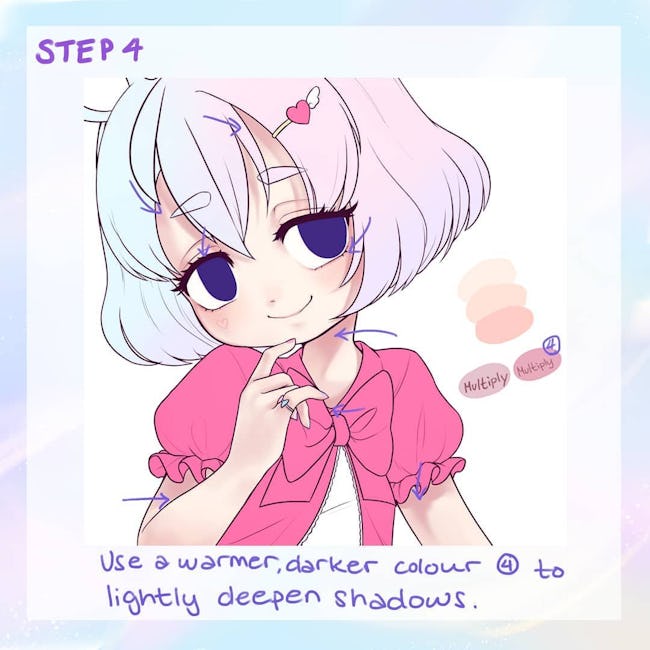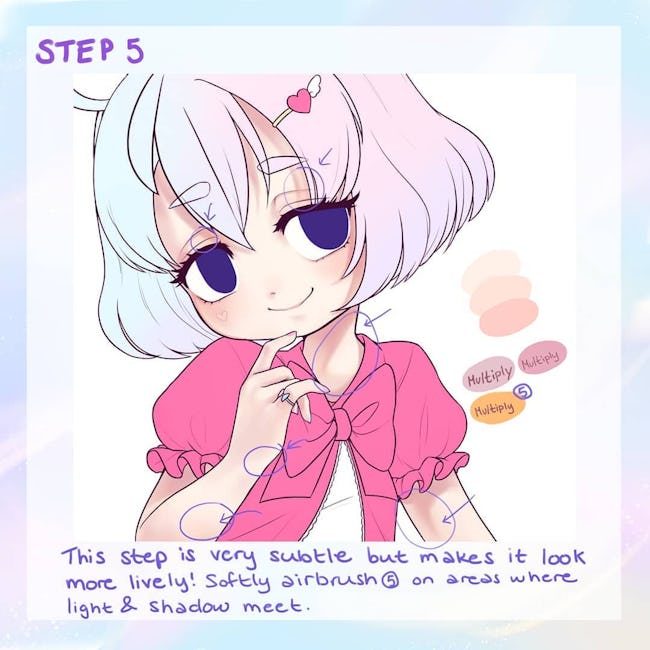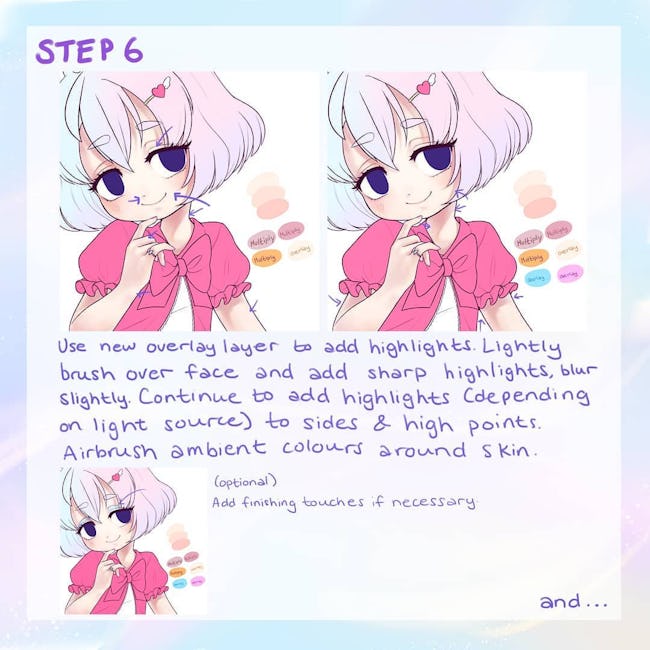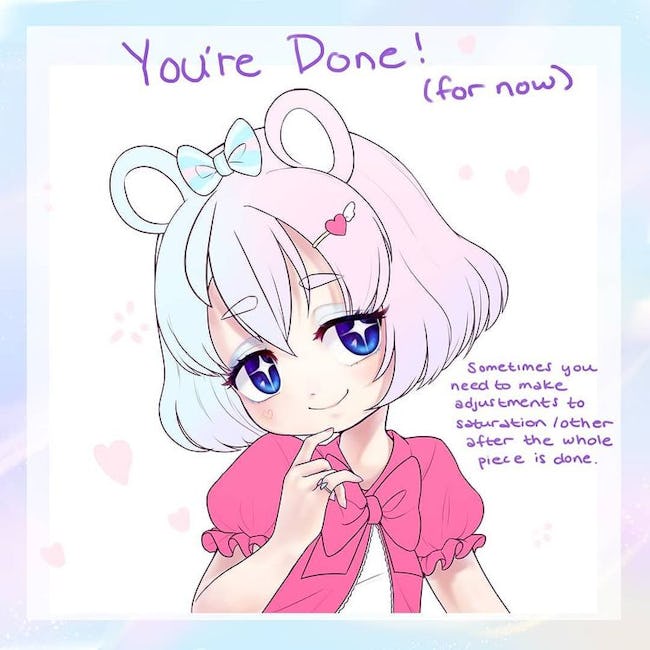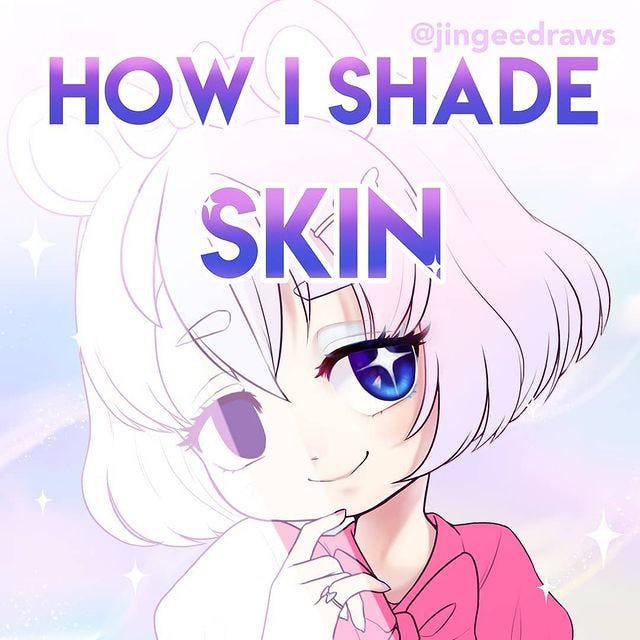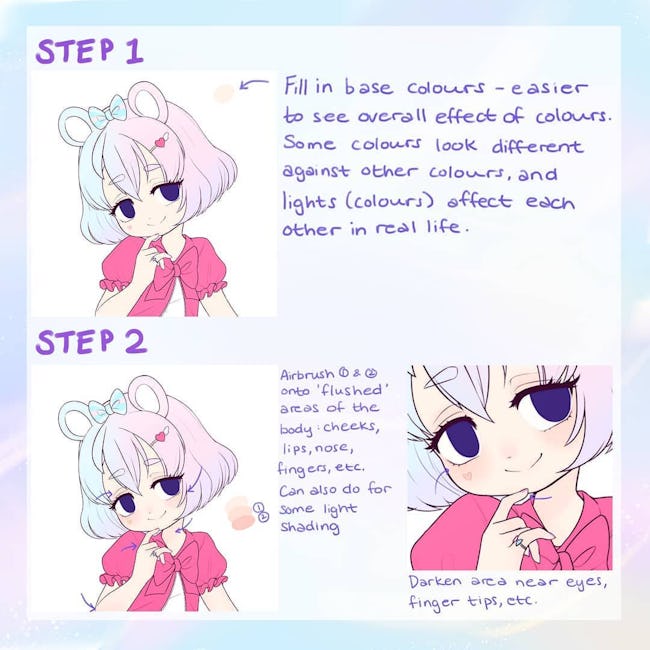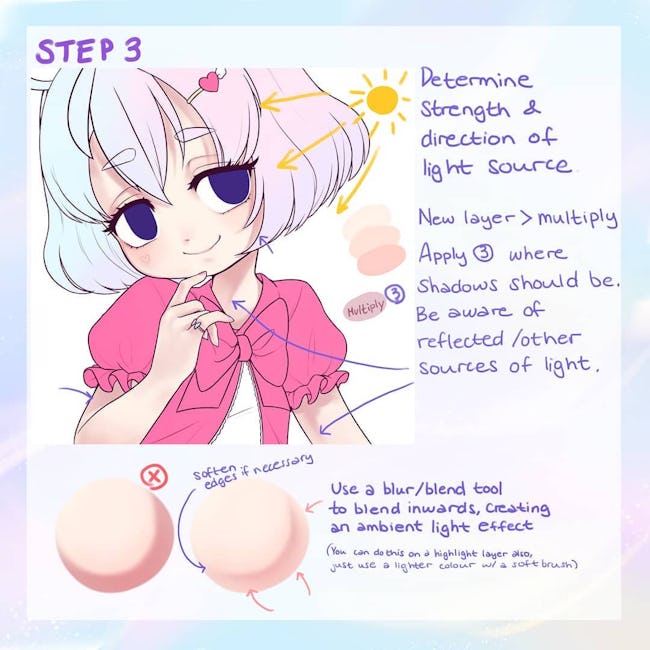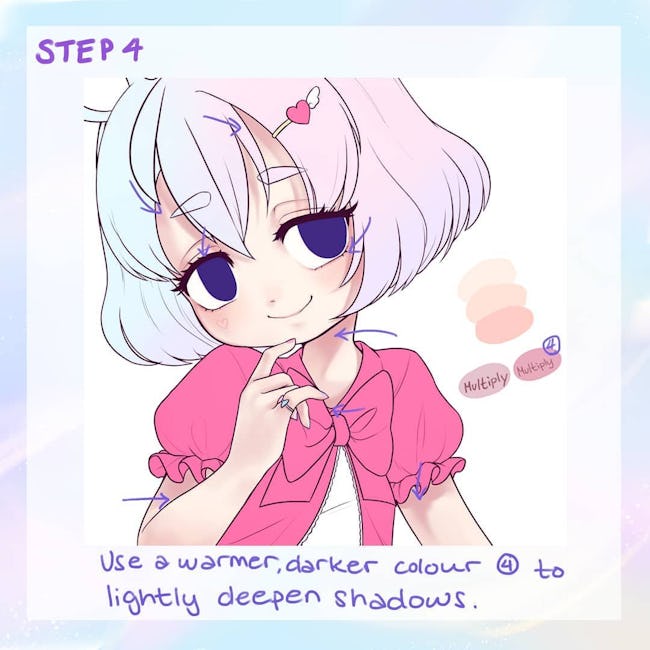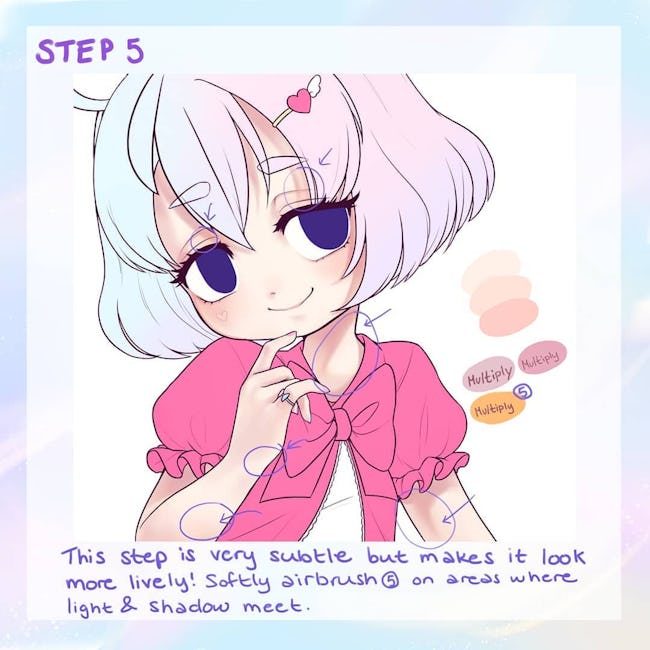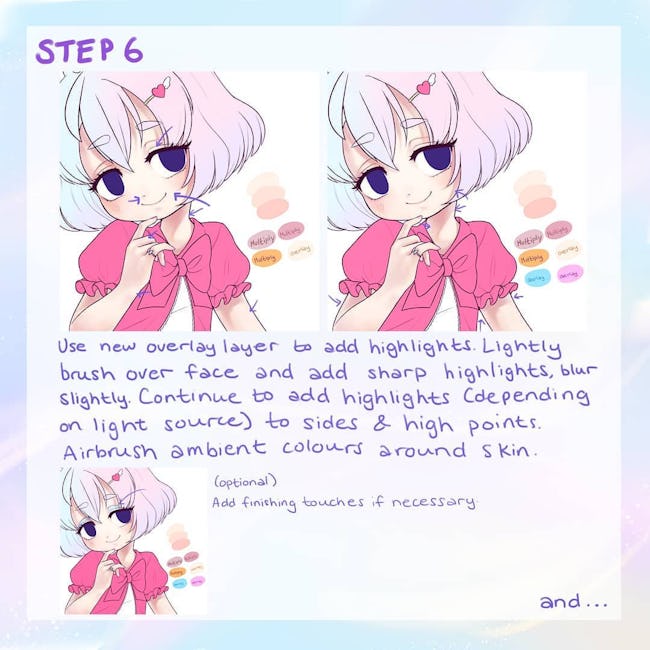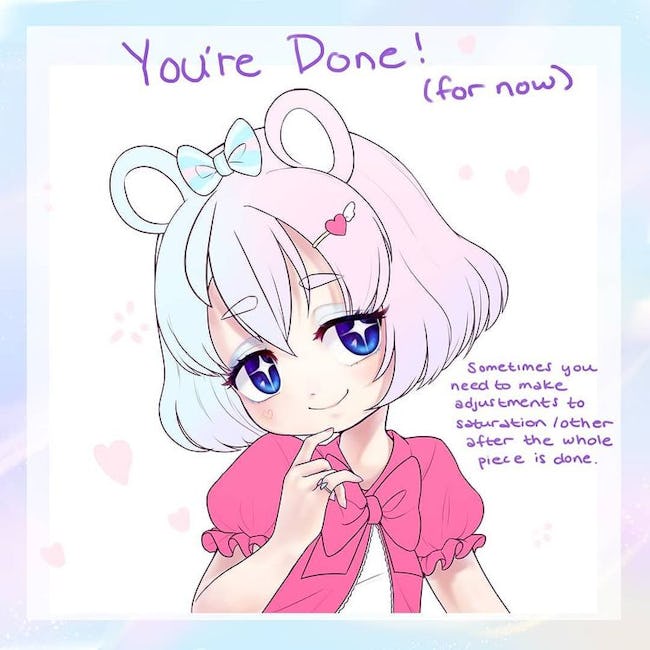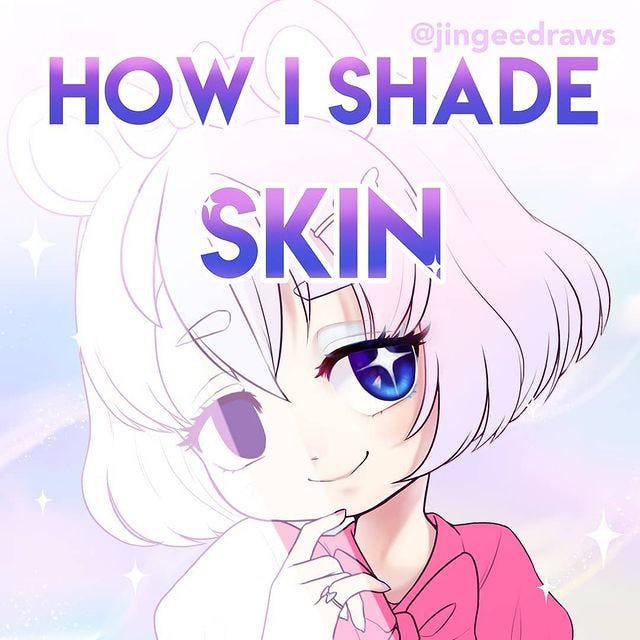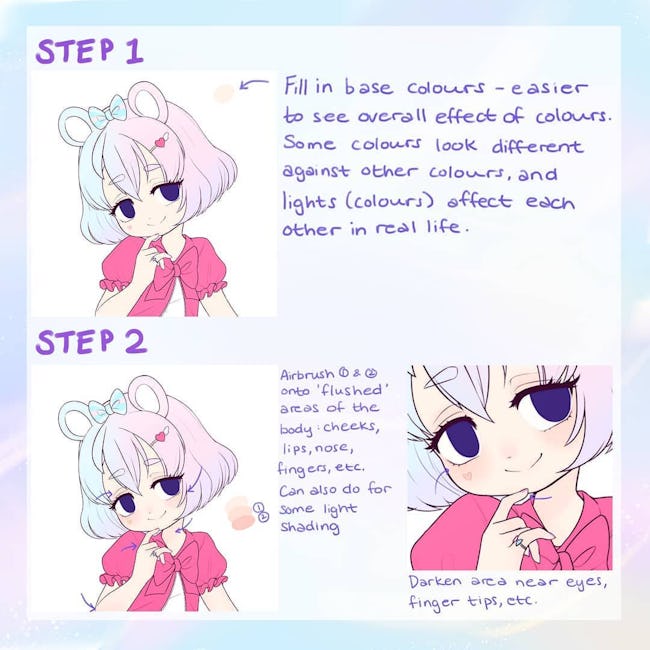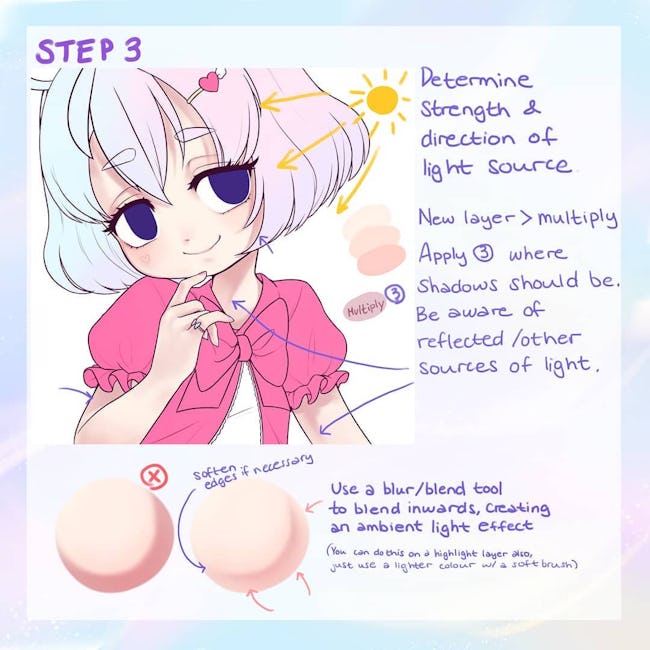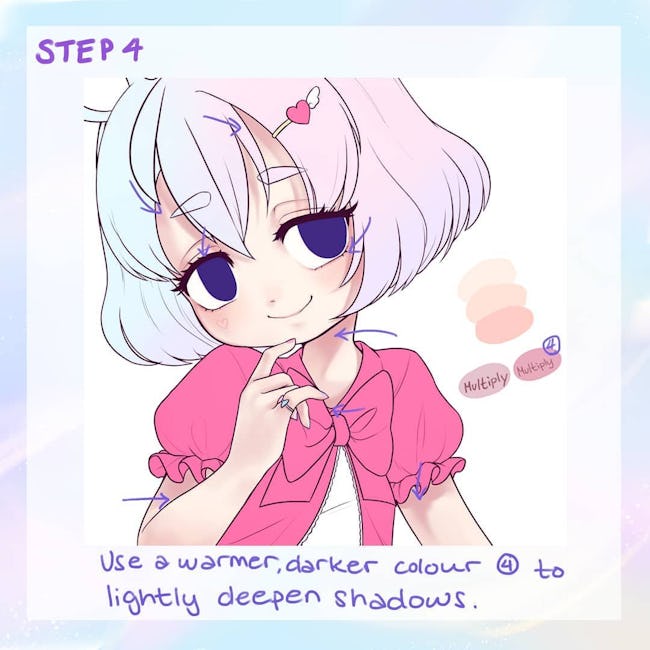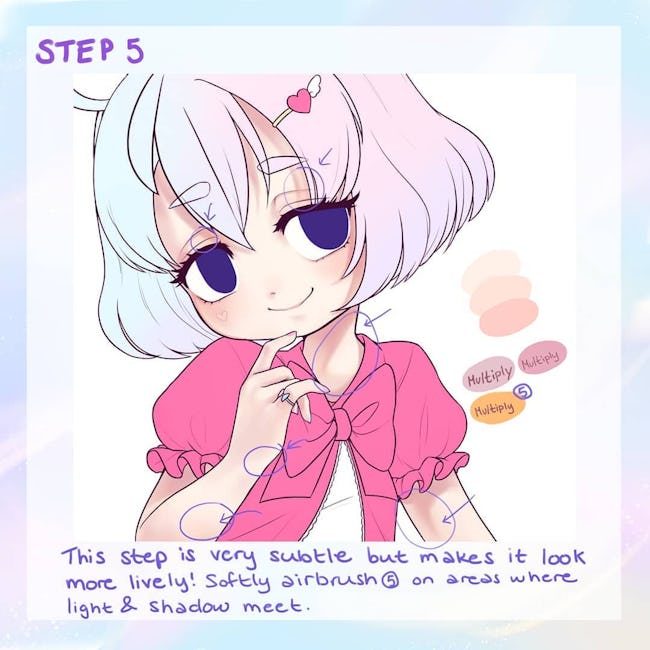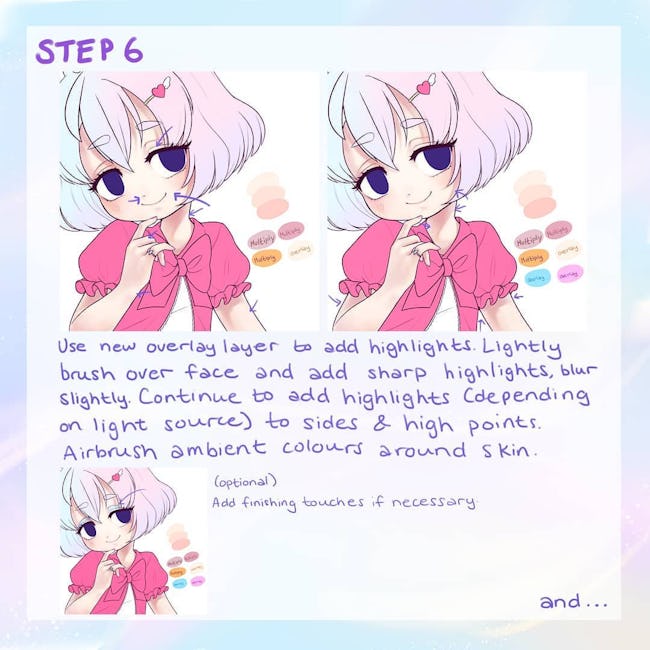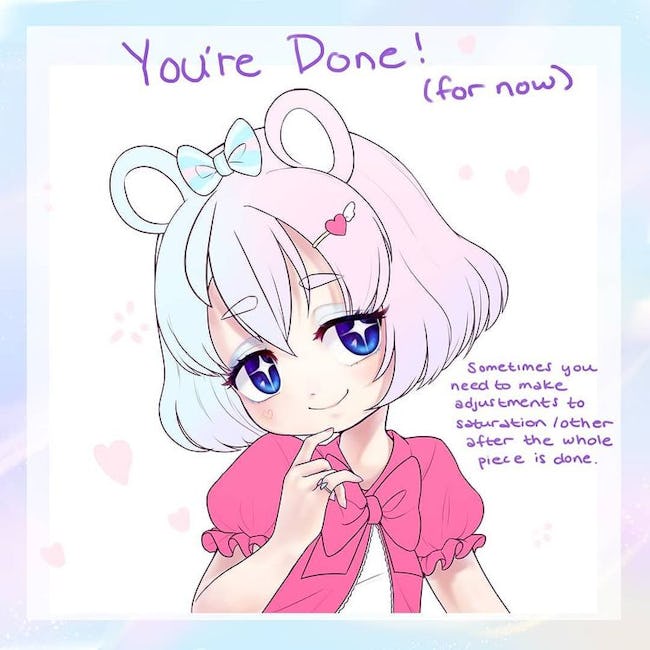 HOW I SHADE SKIN
𝗦𝗧𝗘𝗣𝗦 𝗧𝗢 𝗙𝗢𝗟𝗟𝗢𝗪:
𝗦𝗧𝗘𝗣 𝟭:
Fill in base colours - easier to see overall effect of colours. Some colours look different against other colours, and lights (colours) affect each other in real life.
𝗦𝗧𝗘𝗣 𝟮:
Airbrush 1 & 2 onto 'flushed' areas of the body: cheeks, lips, nose, fingers, etc. Can also do for some light shading
Darken area near eyes, finger tips, etc.
𝗦𝗧𝗘𝗣 𝟯:
Determine strength & direction of light source
New layer > multiply
Apply 3 where shadows should be. Be aware of reflected/other sources of light.
Use a blur/blend tool to blend inwards, creating an ambient light effect
(you can do this on a highlight layer also, just use a lighter colour w/ a soft brush)
𝗦𝗧𝗘𝗣 𝟰:
Use a warmer, darker colour 4 to lightly deepen shadows.
𝗦𝗧𝗘𝗣 𝟱:
This step is very subtle but makes it look more lively! Softly airbrush 5 on areas where light & shadow meet.
𝗦𝗧𝗘𝗣 𝟲:
Use new overlay layer to add highlights. Lightly brush over face and add sharp highlights, blur slightly. Continue to add highlights (depending on light source) to sides and high points. Airbrush ambient colours around skin.
(optional)
Add finishing touches if necessary
and...
You're Done! (for now)
Sometimes you need to make adjustments to saturation/other after the whole piece is done.
More booklets by Jinyi
More Lifestyle booklets
Your recently viewed booklets
See all booklets