Booklet
Holistic Designed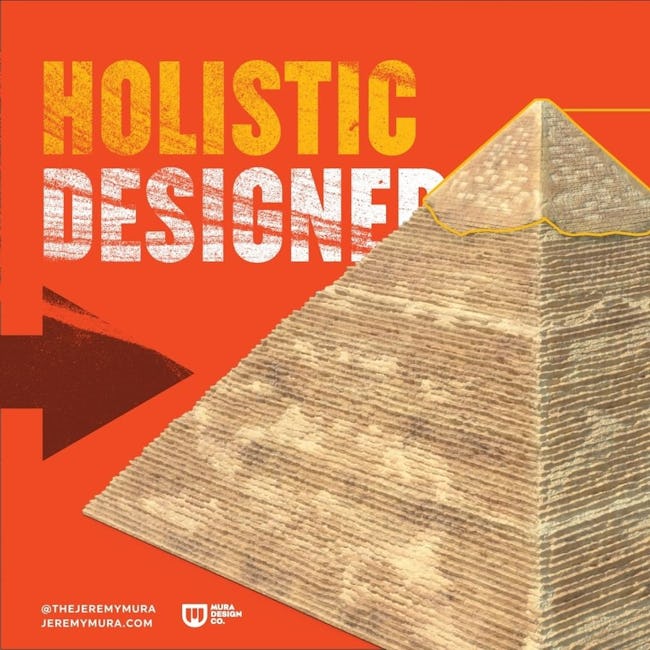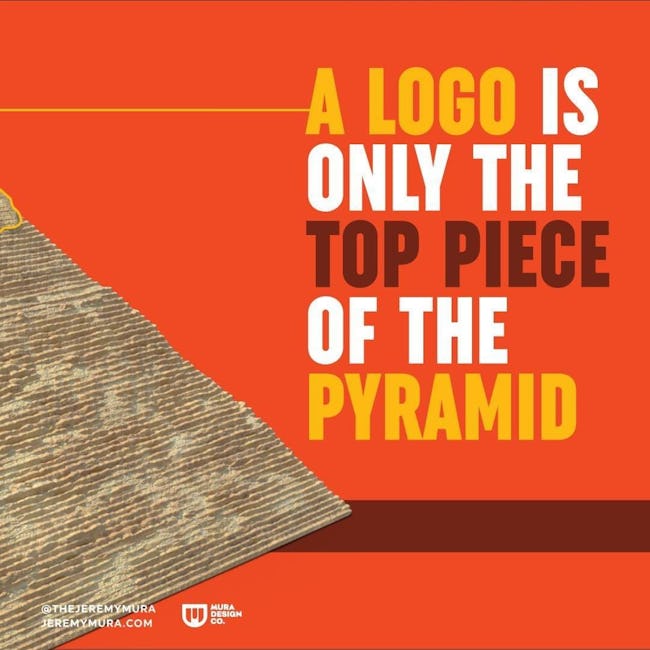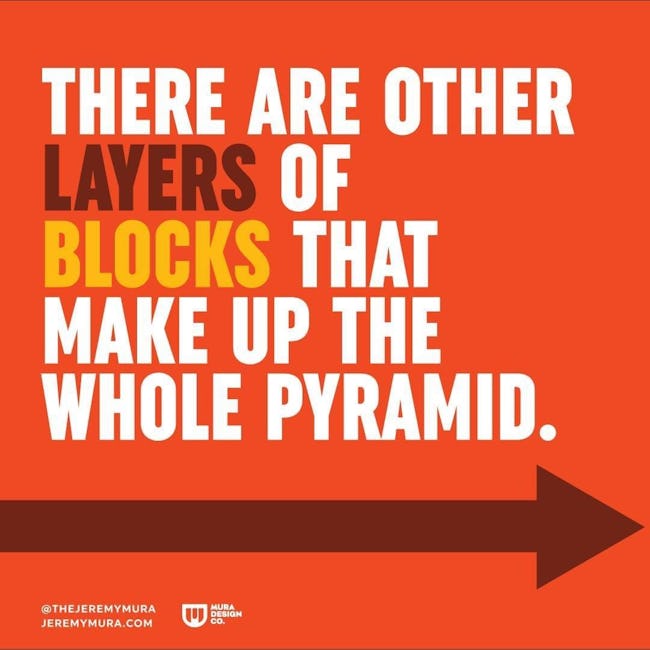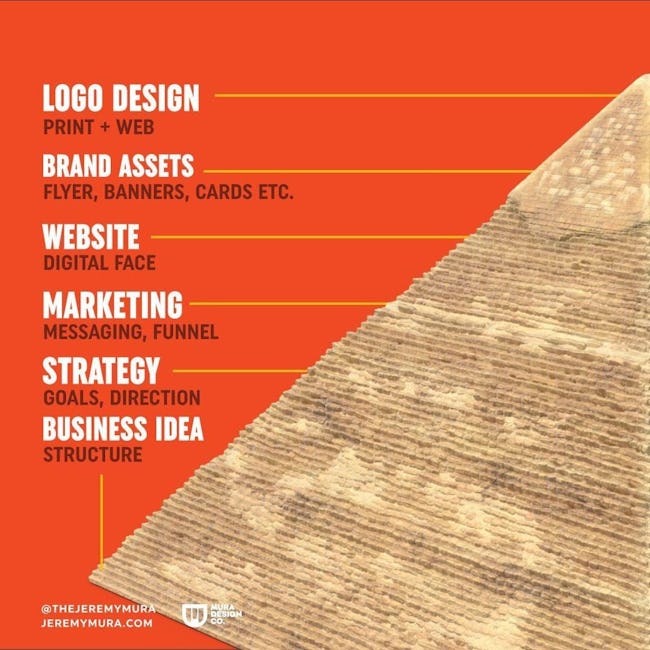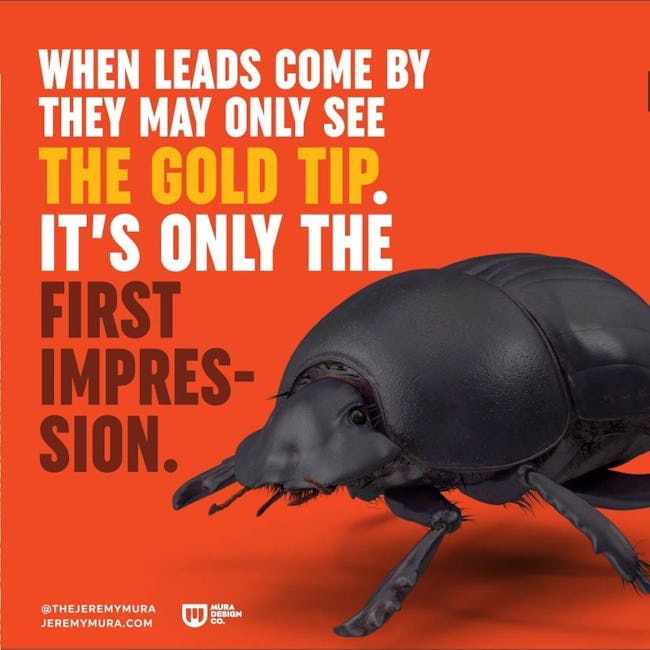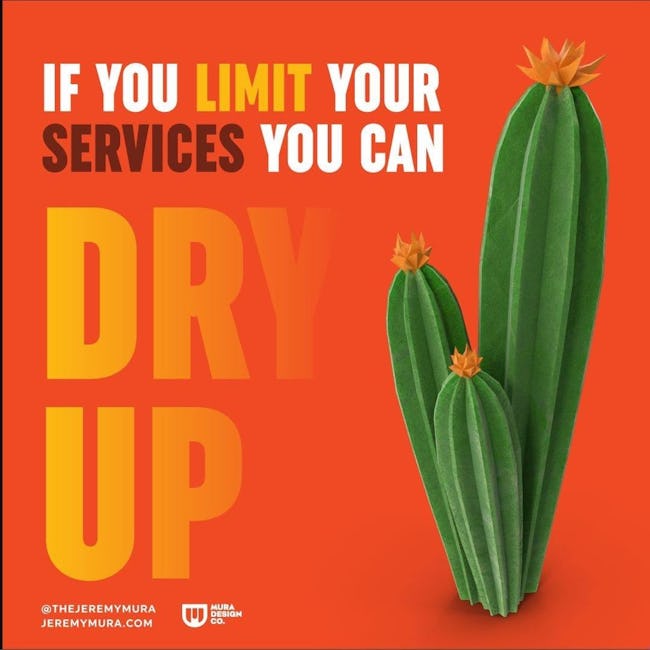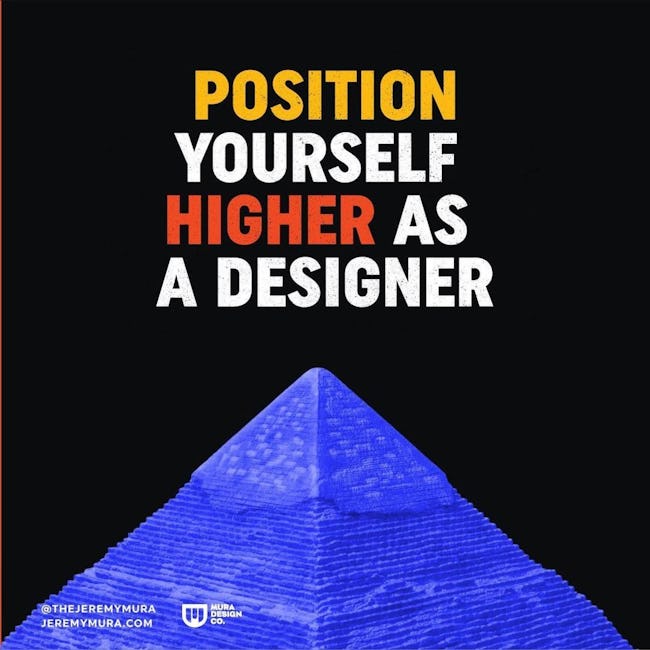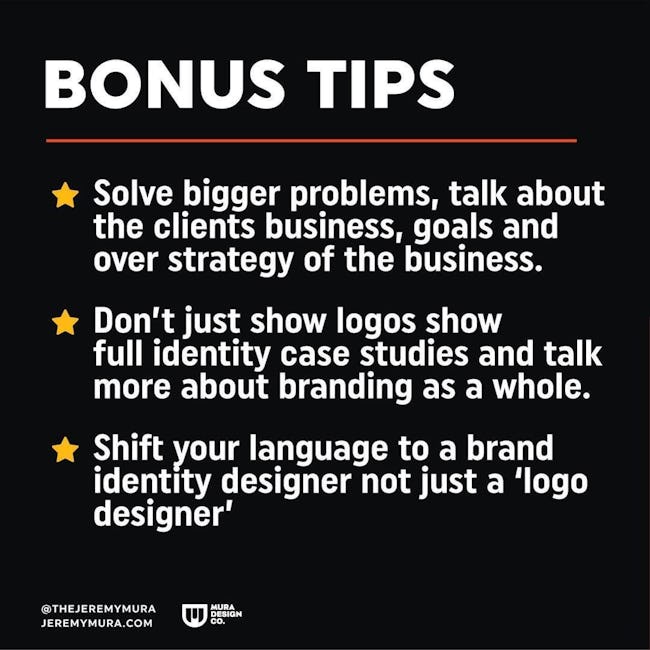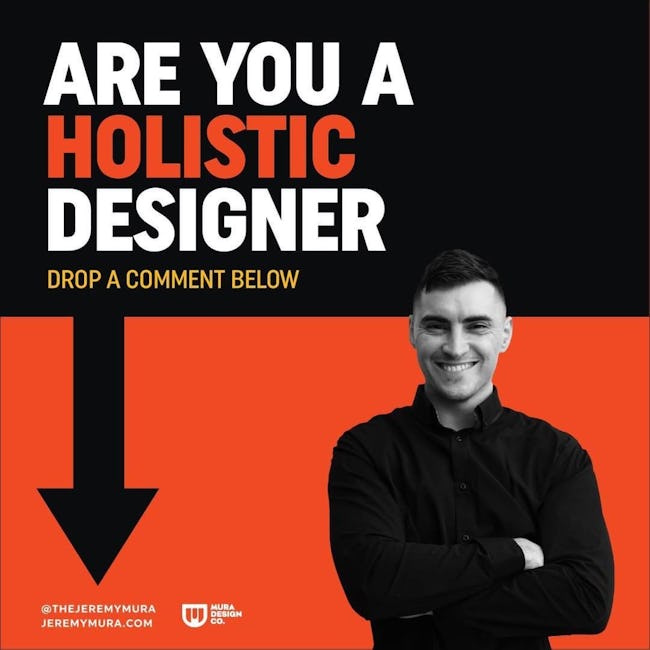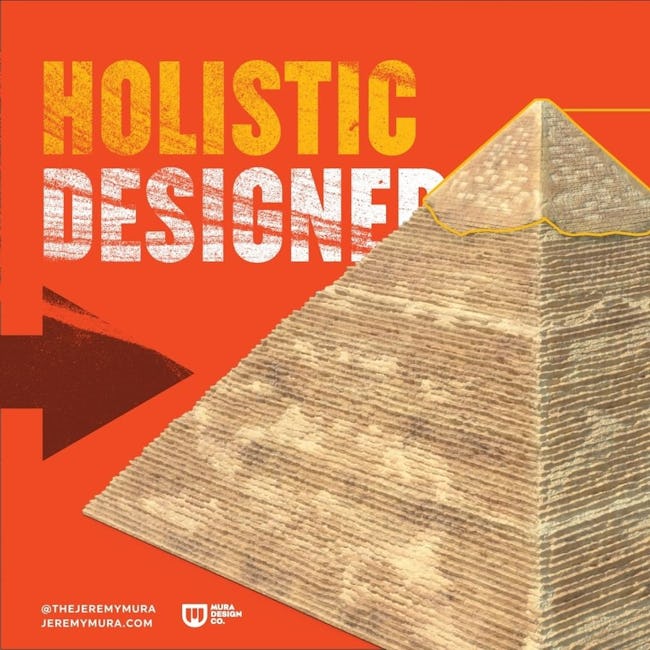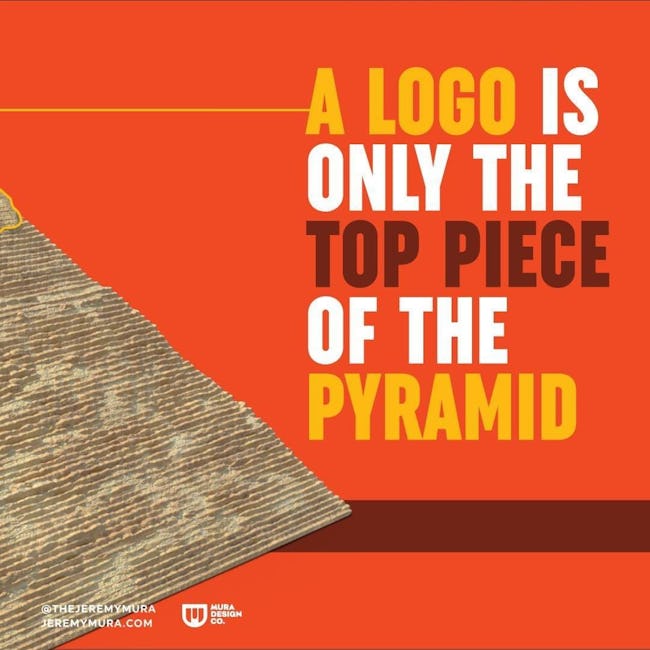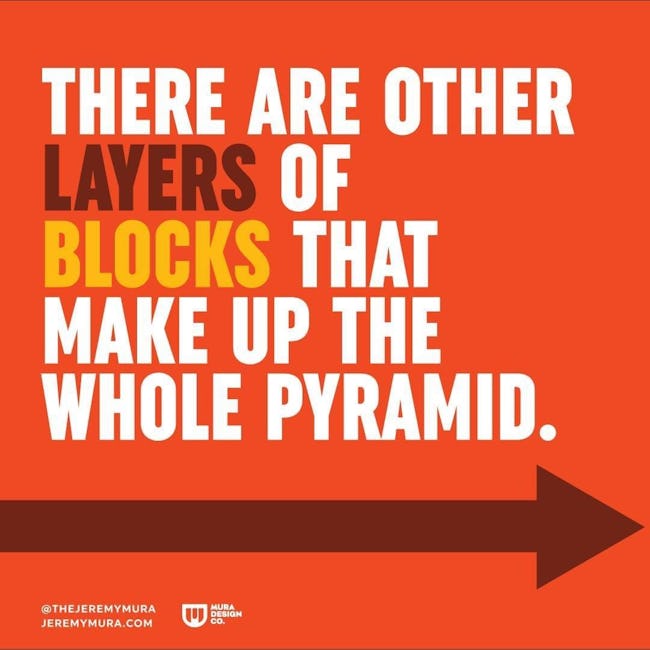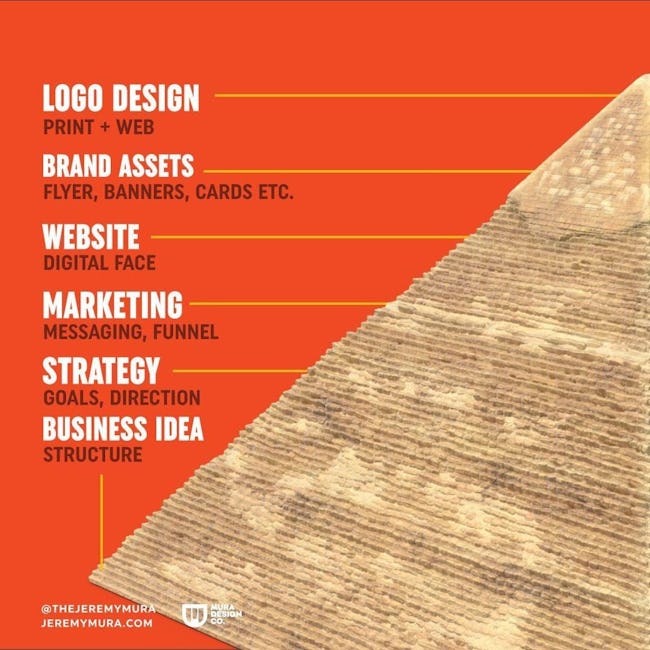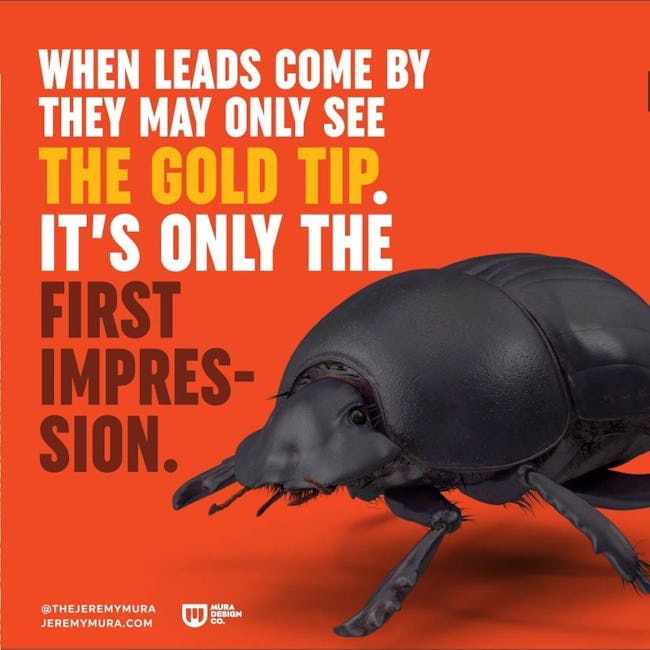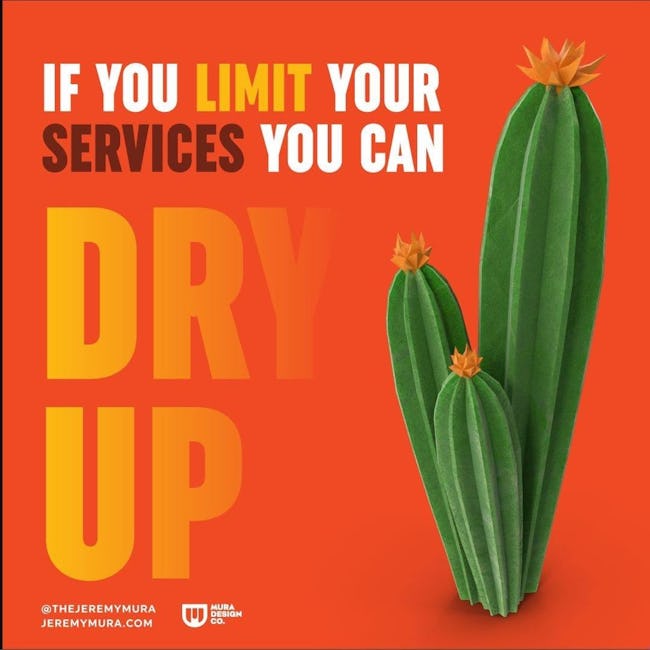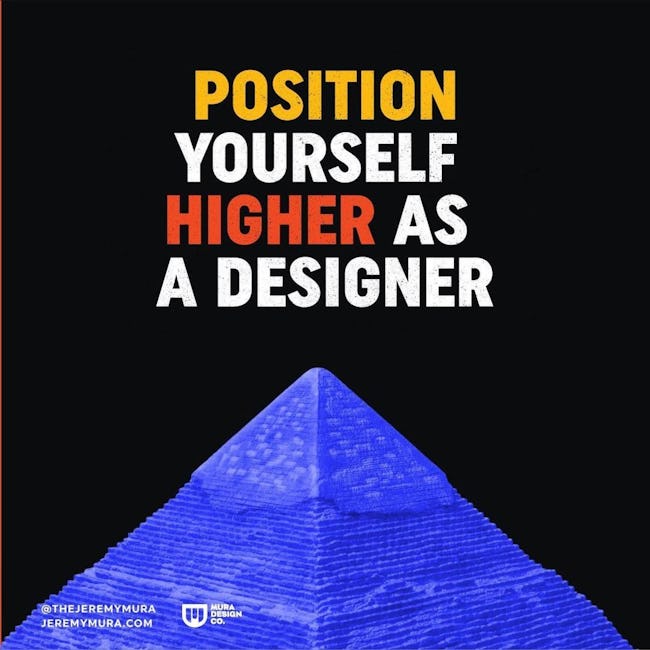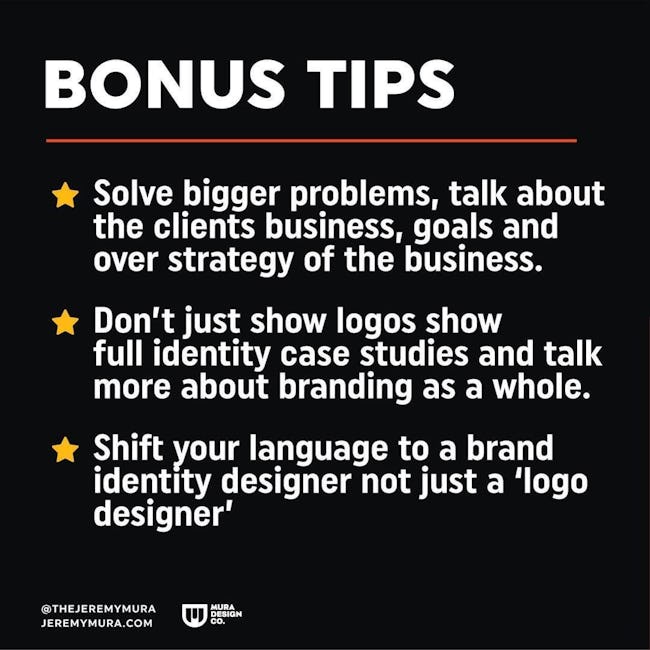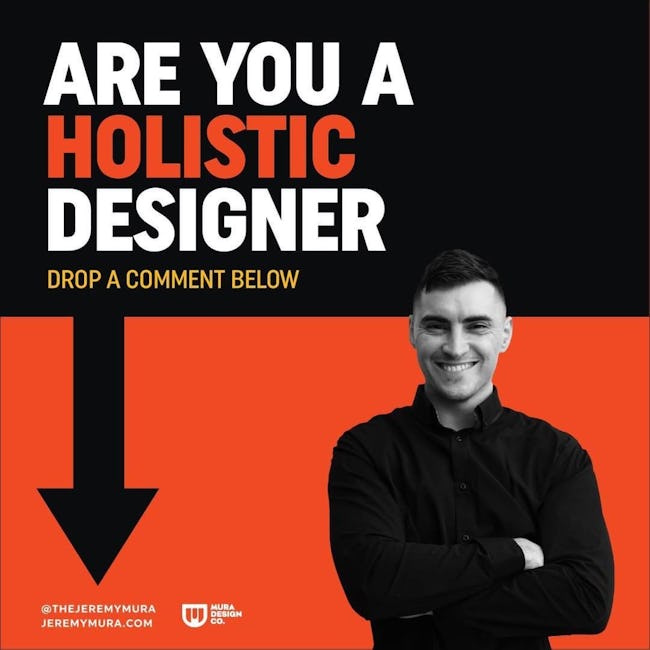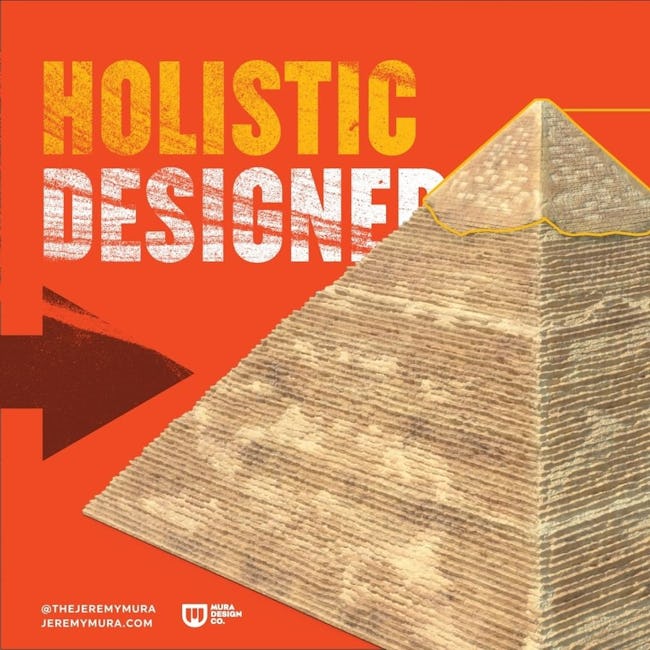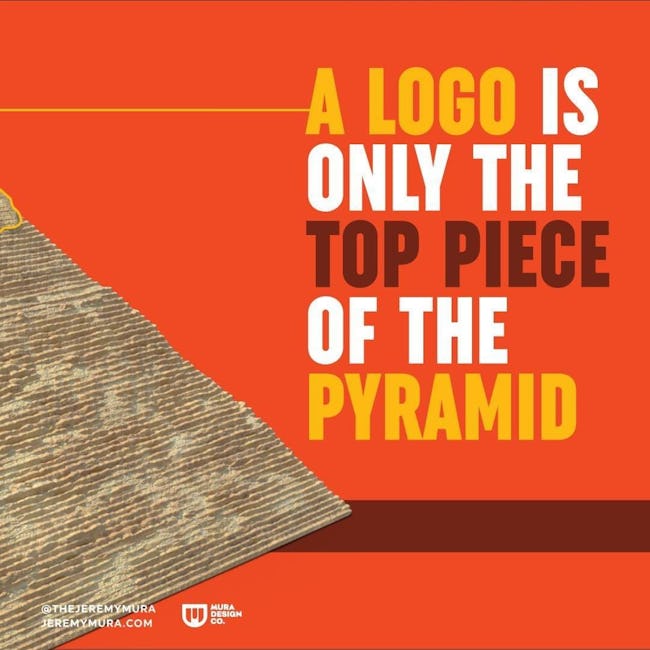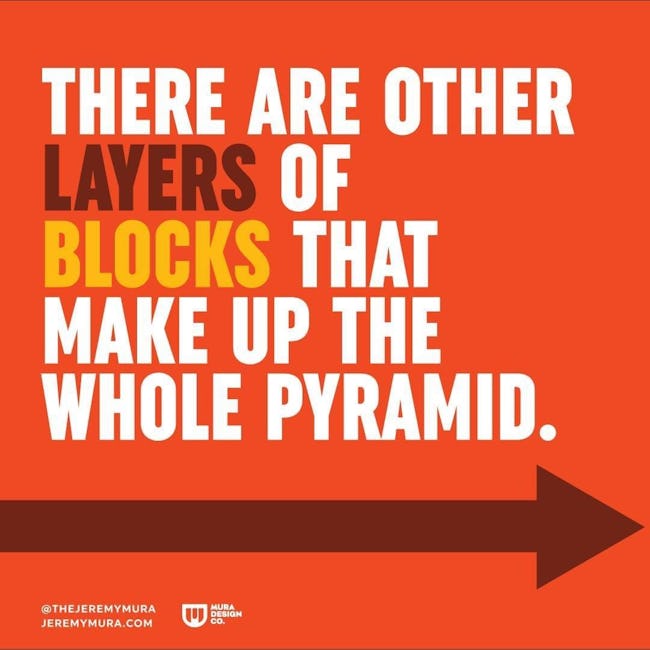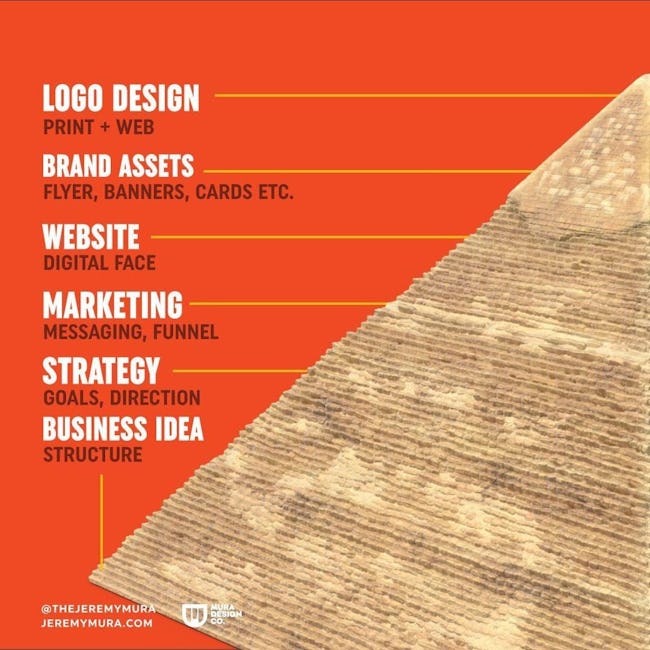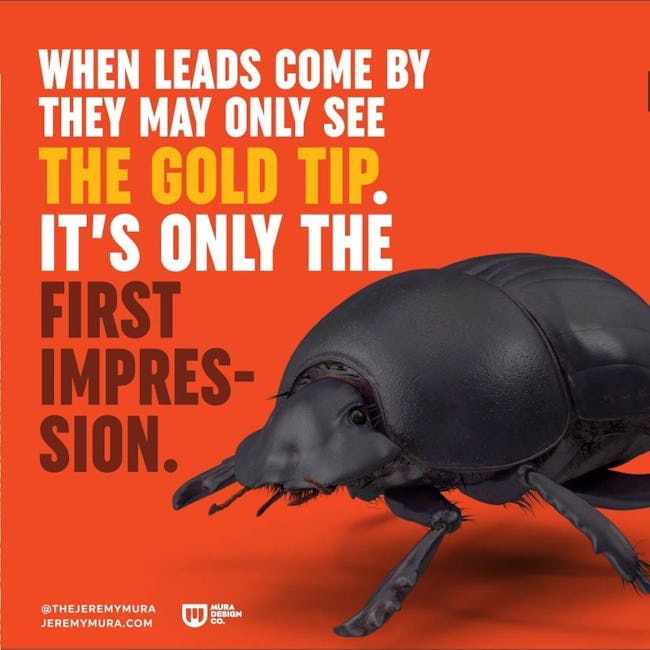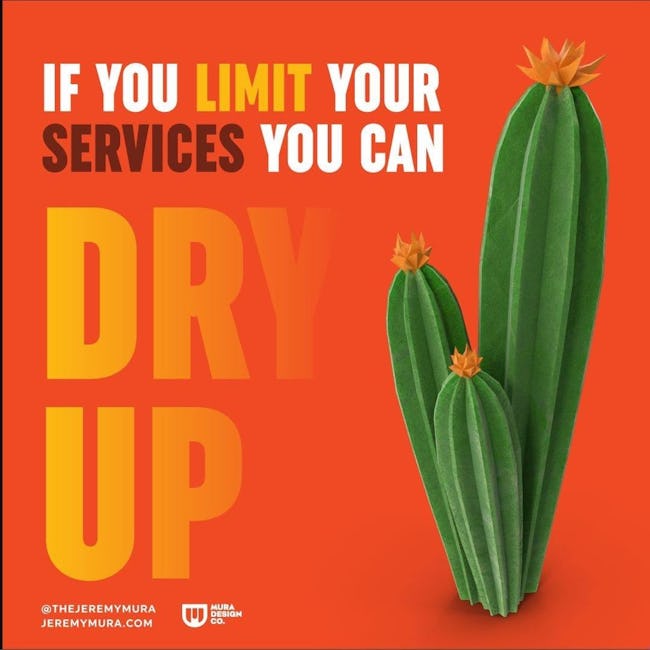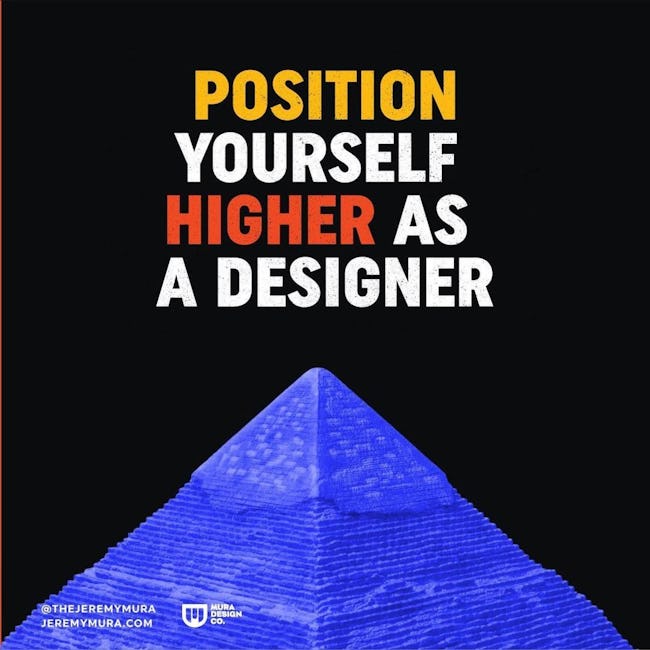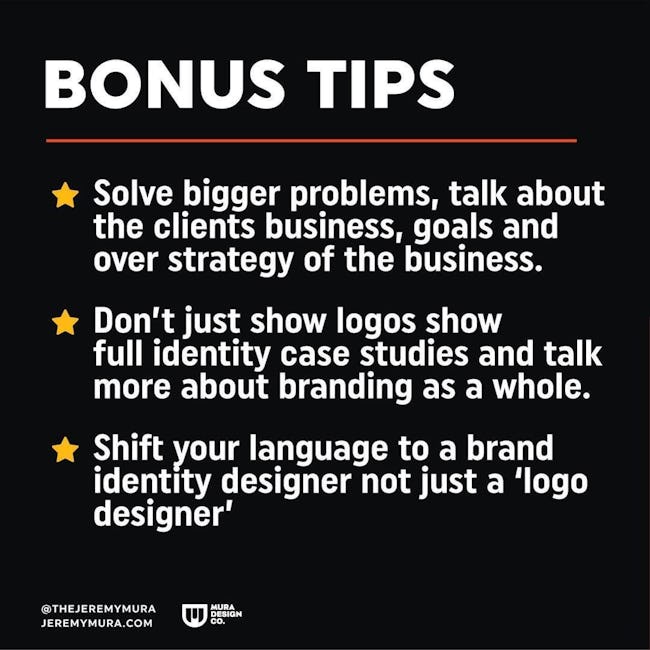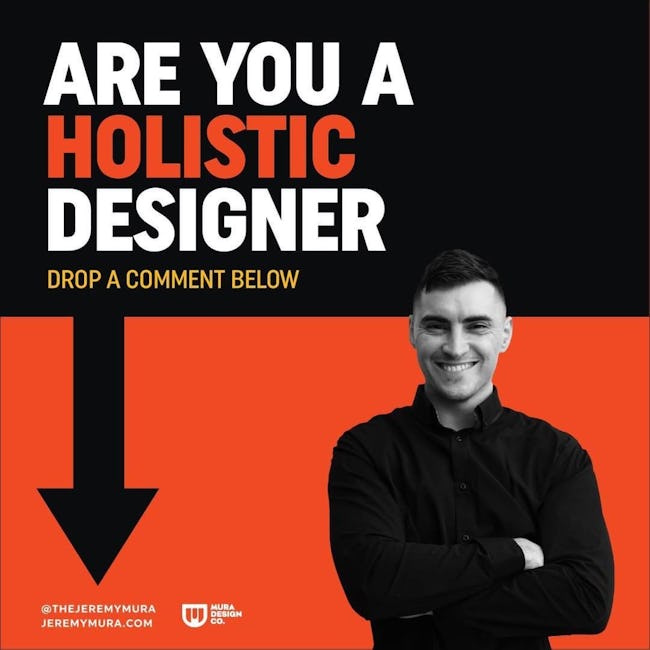 Holistic Designed
A LOGO IS ONLY THE TOP PIECE OF THE PYRAMID
THERE ARE OTHER LAYERS OF BLOCKS THAT MAKE UP THE WHOLE PYRAMID.
- LOGO DESIGN
- BRAND ASSETS
- WEBSITE
- MARKETING
- STRATEGY
- BUSINESS IDEA
WHEN LEADS COME BY THEY MAY ONLY SEE THE GOLD TIP. IT'S ONLY THE-- FIRST IMPRESSION.
LEARN TO UPSKILL AND OFFER MORE THAN A LOGO. A REAL ECSINESS NEEDS MORE THAN A LOGO TO THRIVE.
IF YOU LIMIT YOUR SERVICES YOU CAN DRY UP
POSITION YOURSELF HIGHER AS A DESIGNER
BONUS TIPS
• Solve bigger problems, talk about the clients business, goals and over strategy of the business.
• Don't just show logos show full identity case studies and talk more about branding as a whole.
• Shift your language to a brand identity designer not just a 'logo designer'
More booklets by Jeremy Mura
More Design booklets
Your recently viewed booklets
See all booklets