Booklet
Hierarchy tricks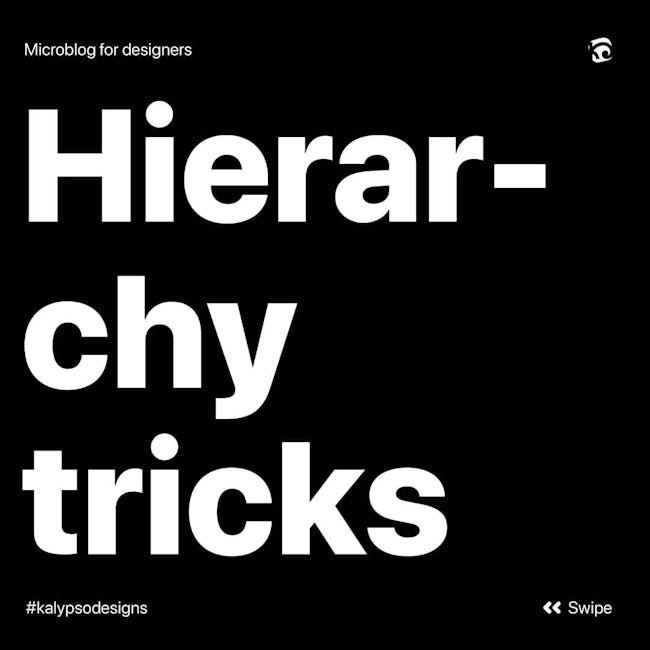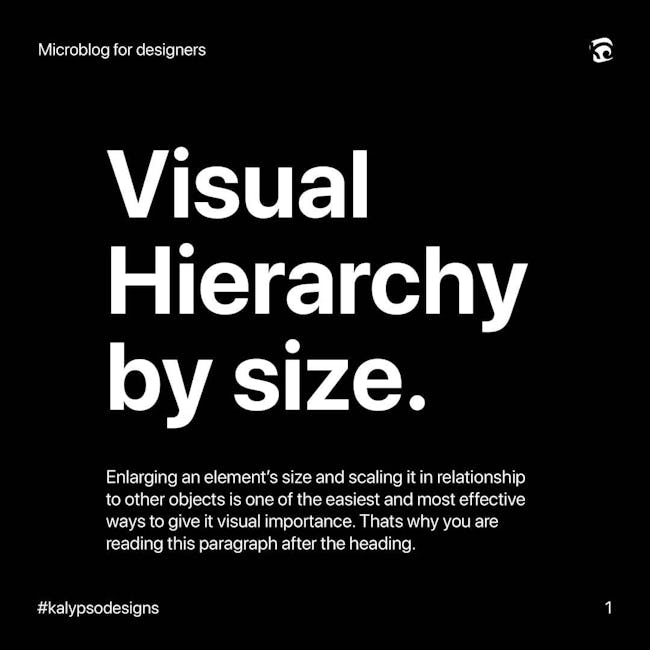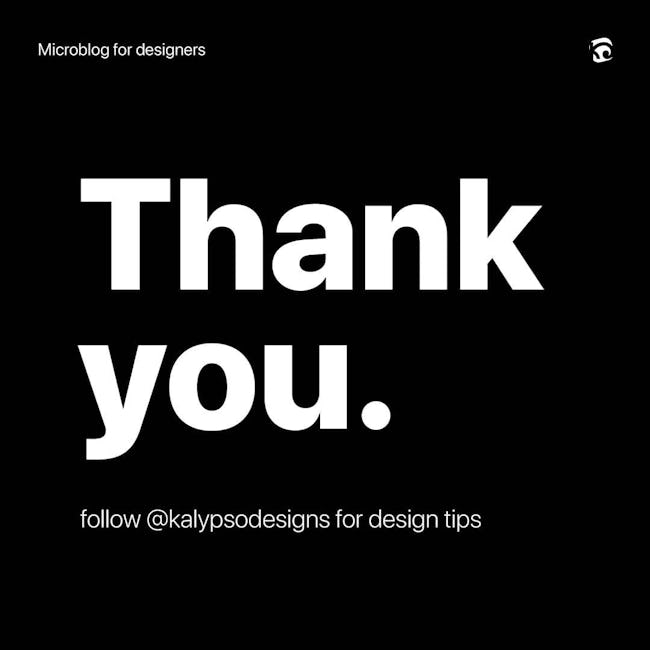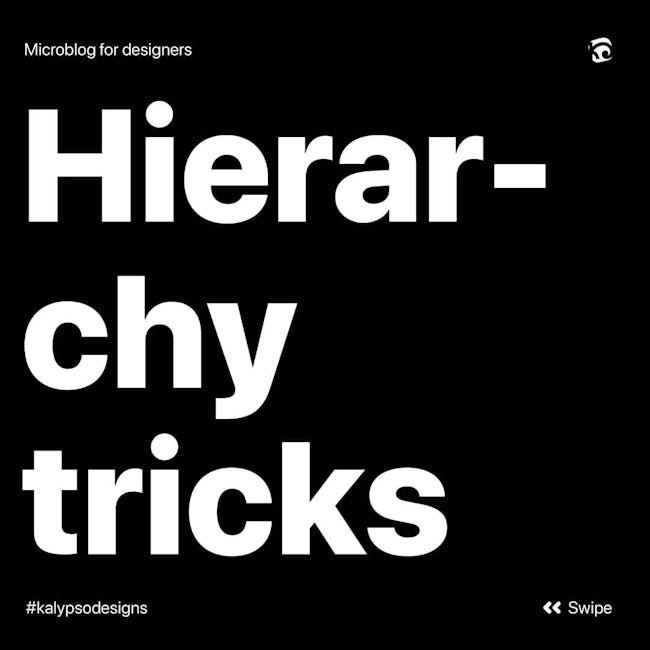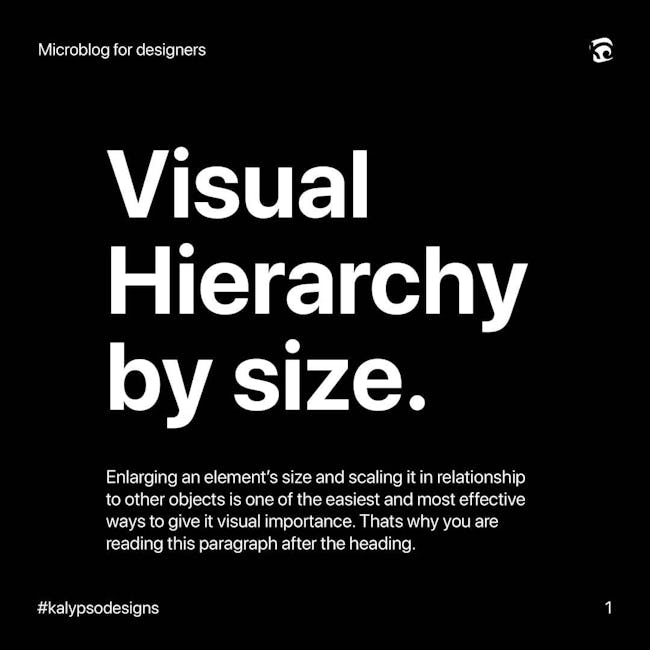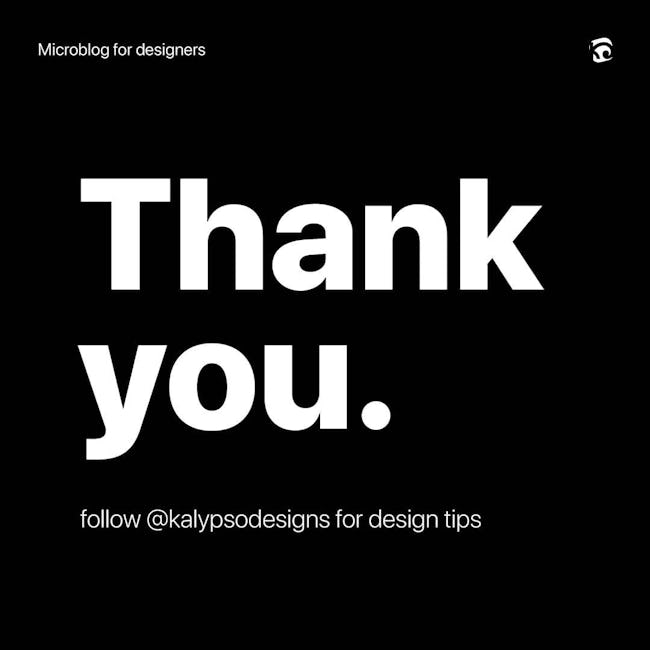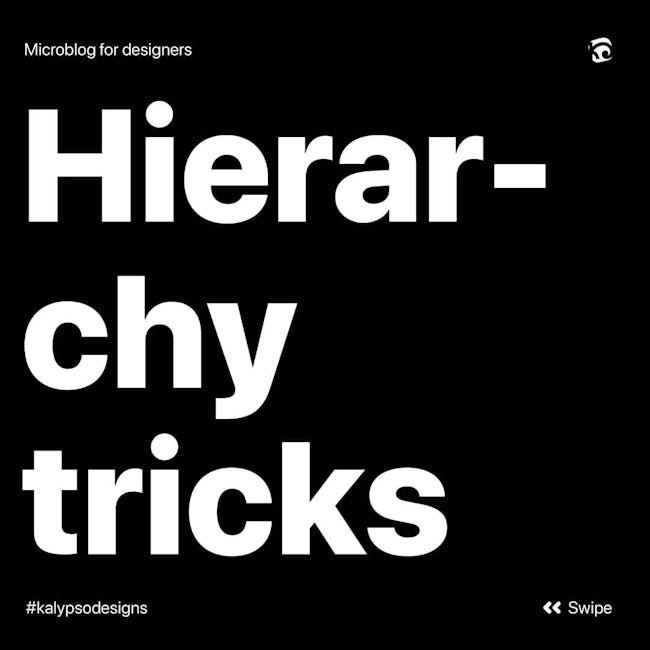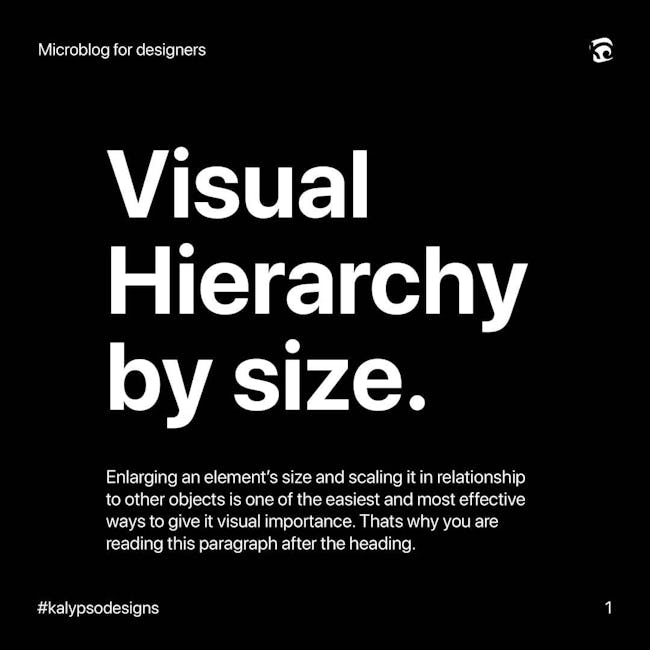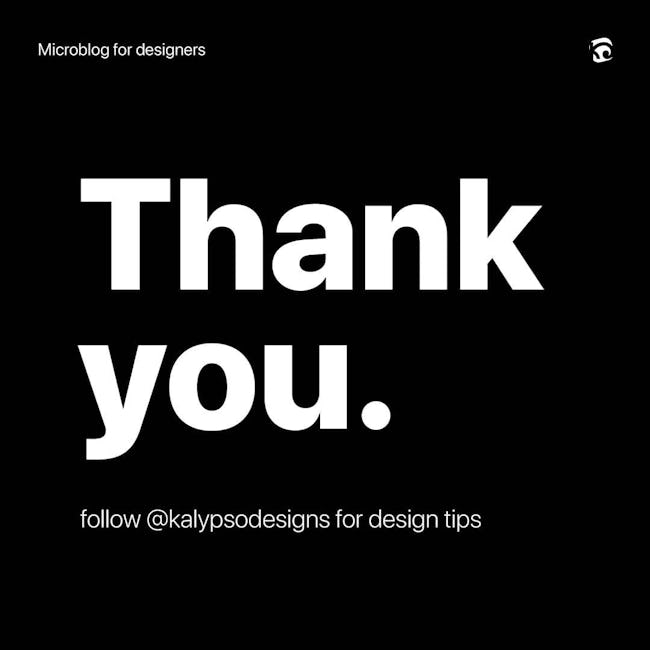 Hierarchy tricks
Visual Hierarchy by size.
Enlarging an element's size and scaling it in relationship to other objects is one of the easiest and most effective ways to give it visual importance. Thats why you are reading this paragraph after the heading.
Contrast
Importance of contrast in design
Use Contrast in designs to highlight important information,Helps to direct viewers attention. Occurs when two or more visual elements in a composition are different.
Contrast in Type, Layout, Color, Shape, Scale
Three-level approach
Level One: The most important content; For instance headline of a newspaper content.
Level Two: Like a Sub-heading, They shouldn't stand out as much as your level-one, but should clearly direct viewers to the next level of the design.
Level Three: The level-three is generally the complete message, purpose, or details of the design. It could be long or short — paragraphs with small font size.
Two-level for mobile
Small screens don't provide enough space for three levels,stick on to two-level to make a clean mobile Ul
Color and tint
Bright colors stand out from muted colors of grayscale.
Break the grid
Layouts are typically designed according to a grid of vertical and horizontal lines, break this grid method to establish hierarch.
Thank you.
More booklets by kalypso
More Design booklets
Your recently viewed booklets
See all booklets