Booklet
Have you heard of...The case of the $300 million dollar button?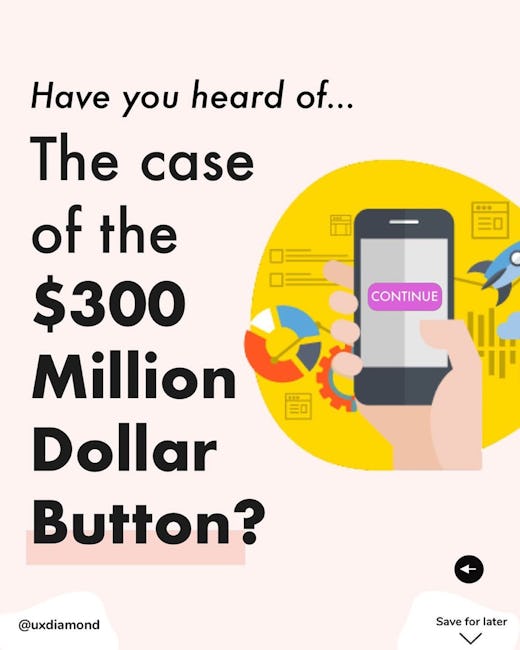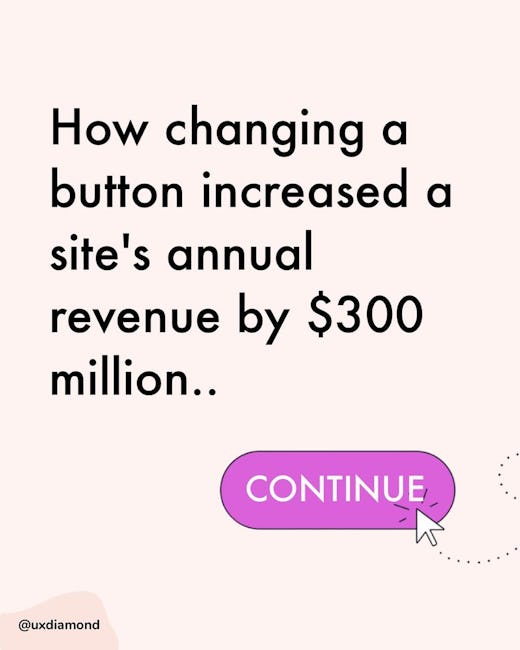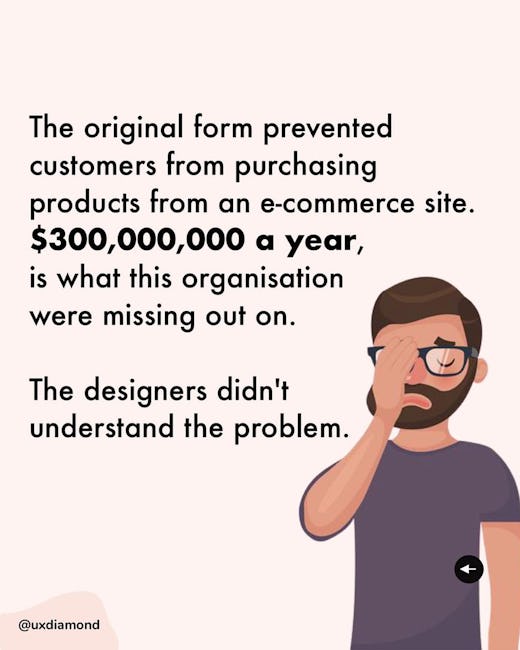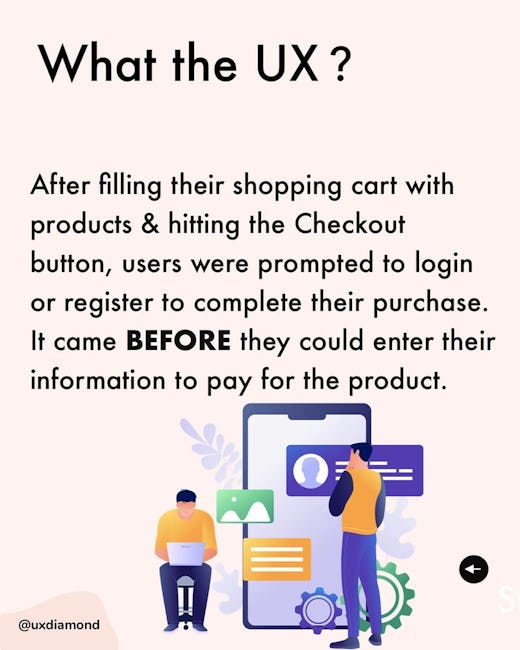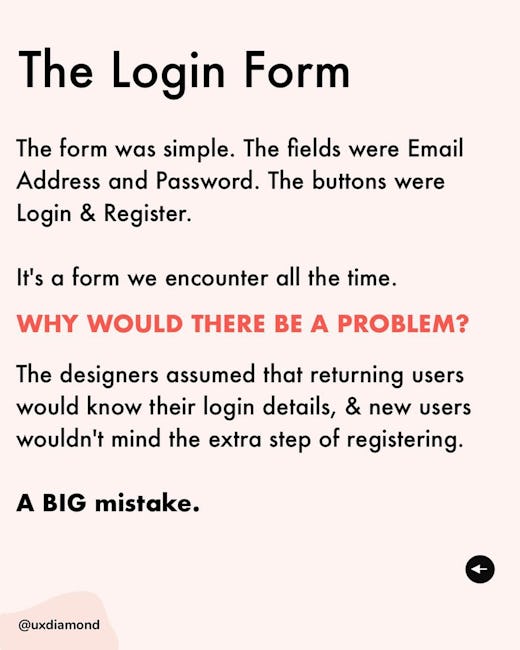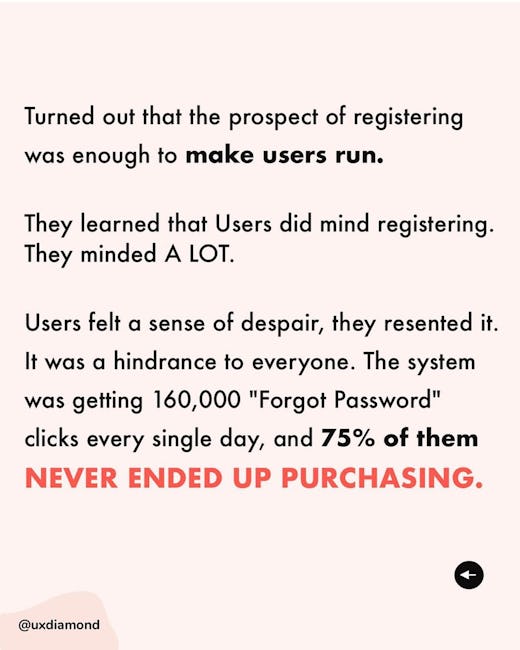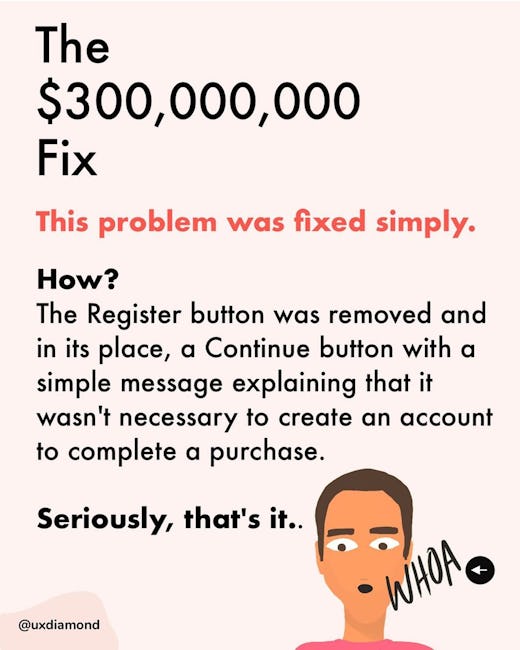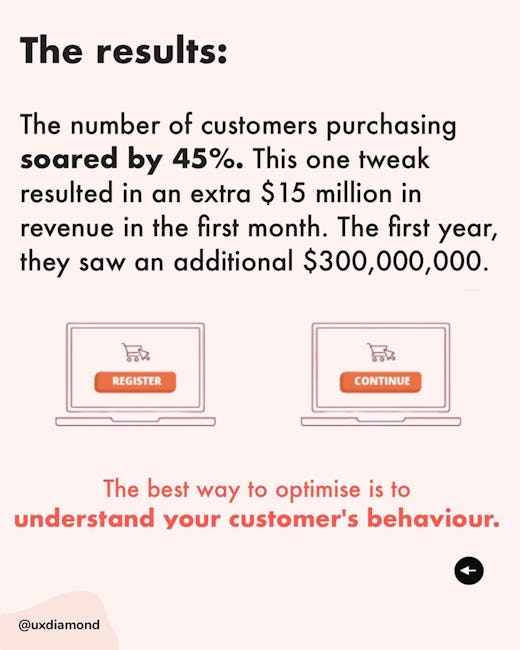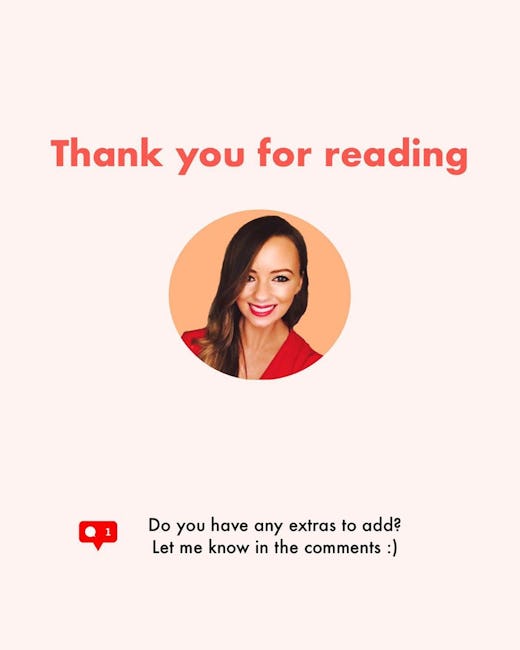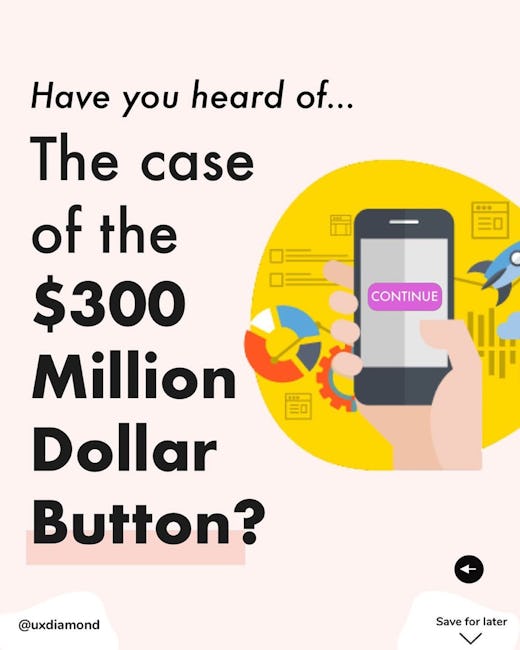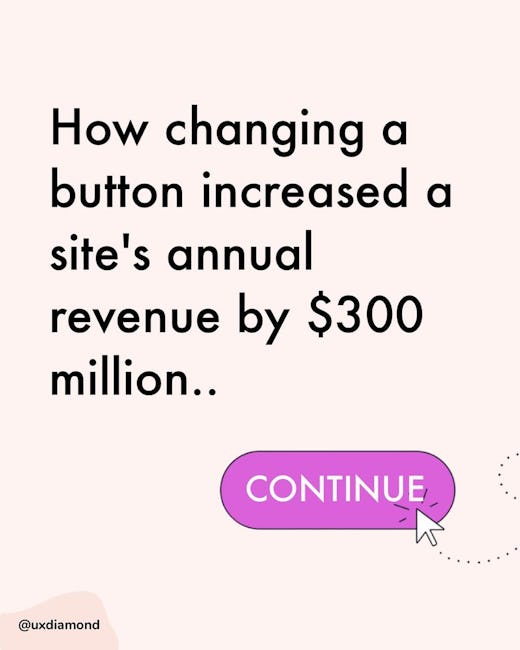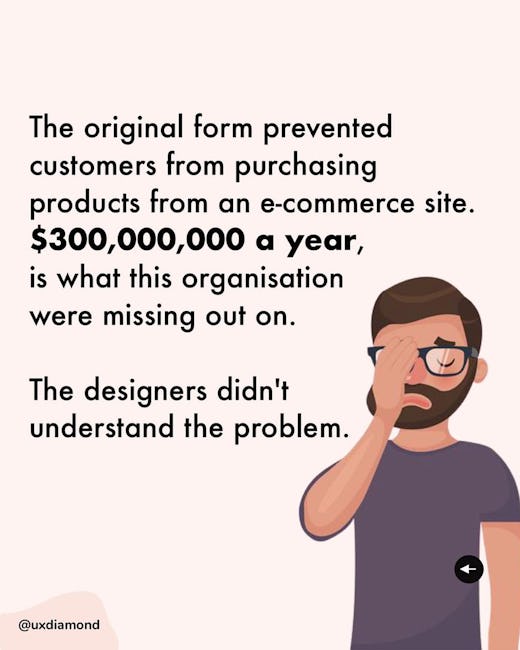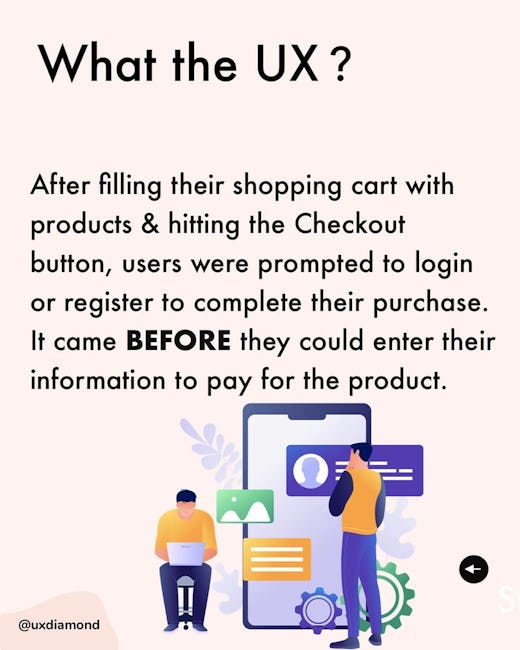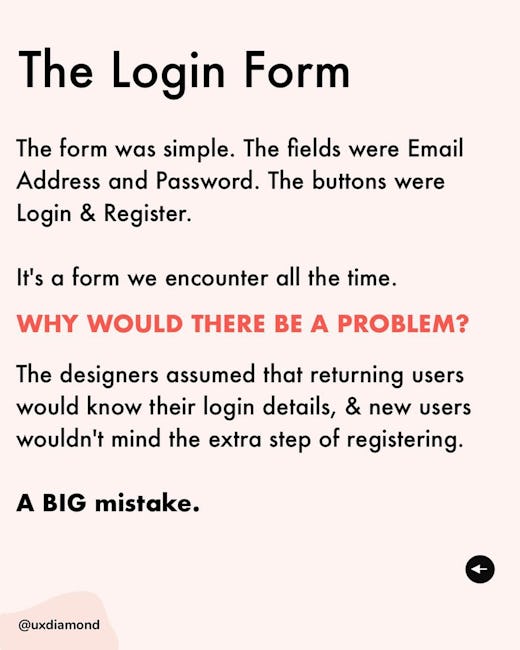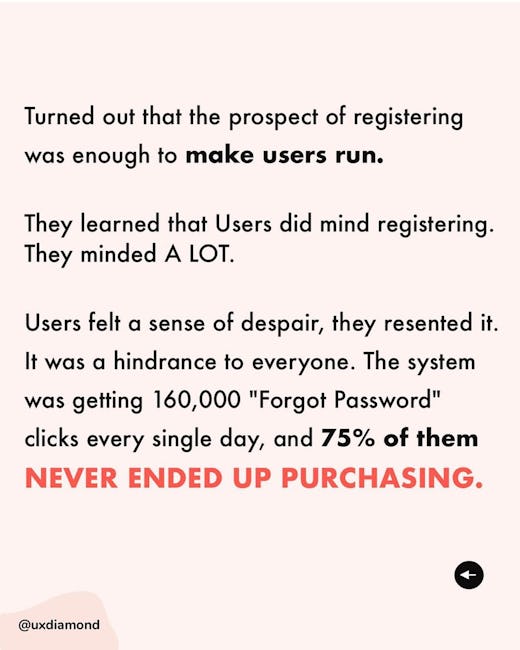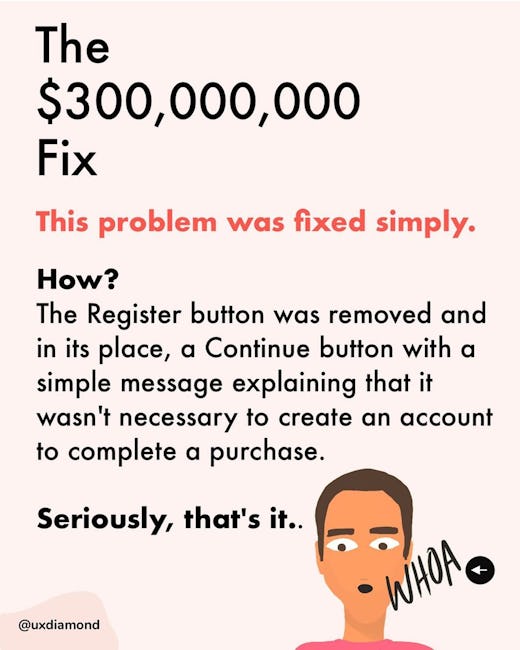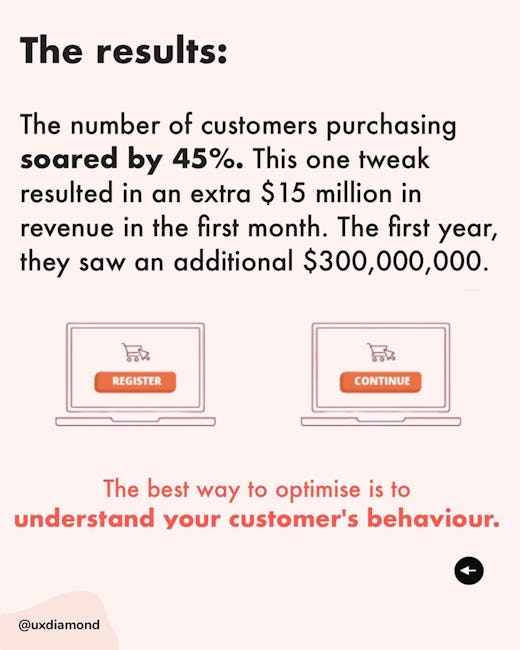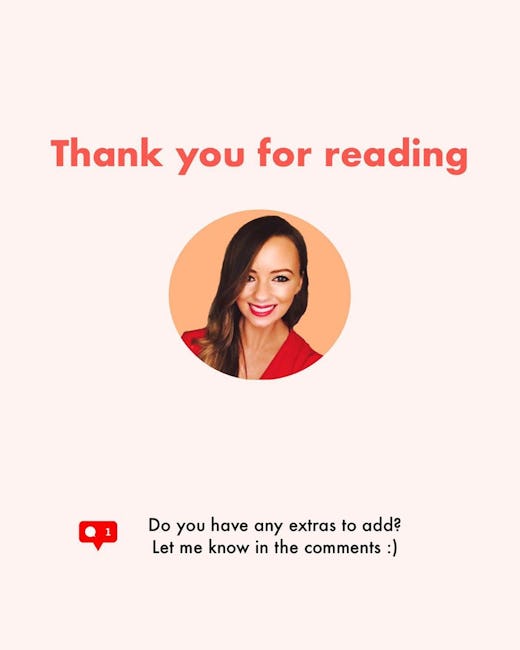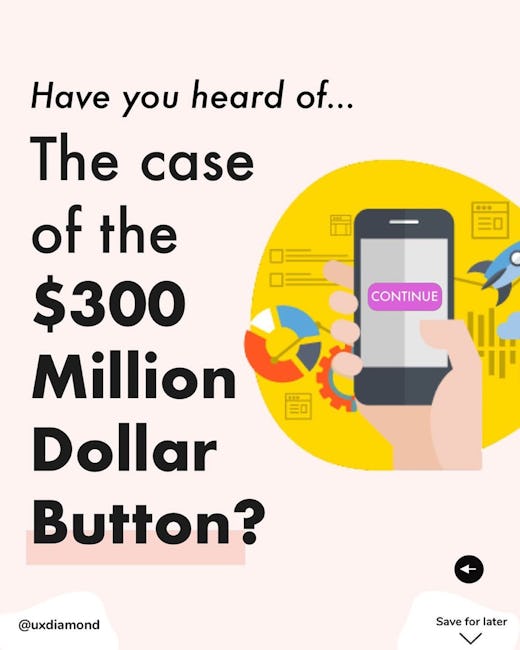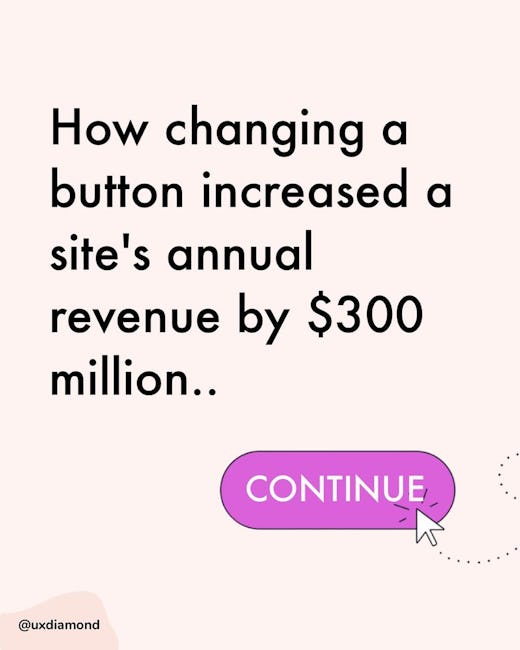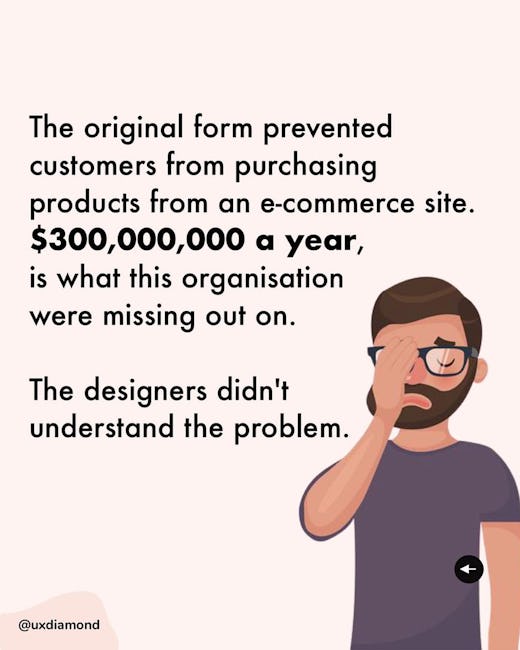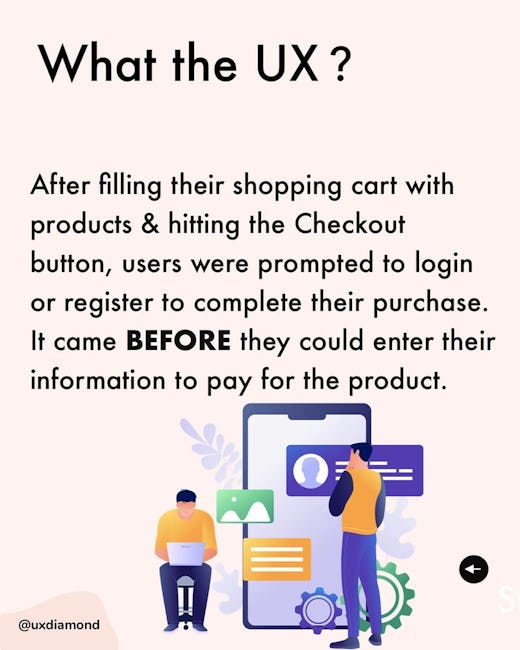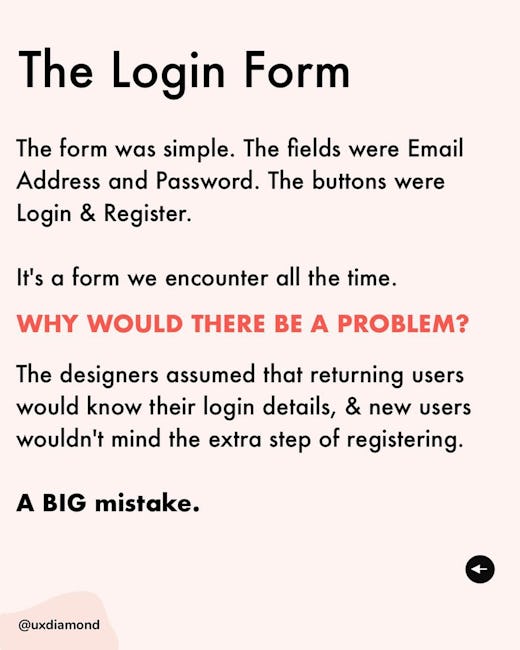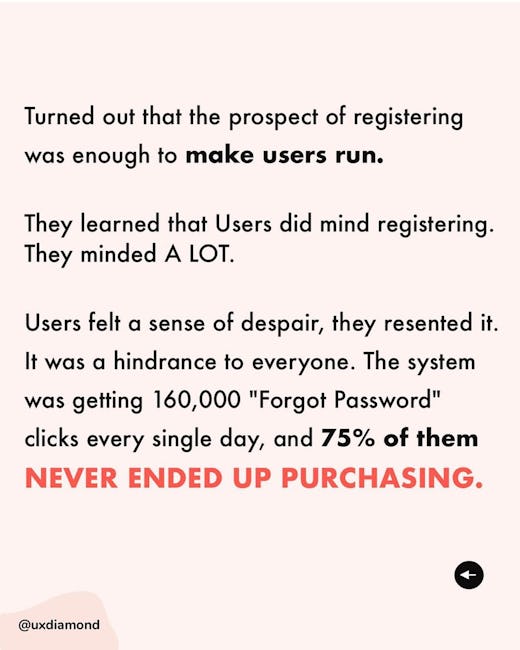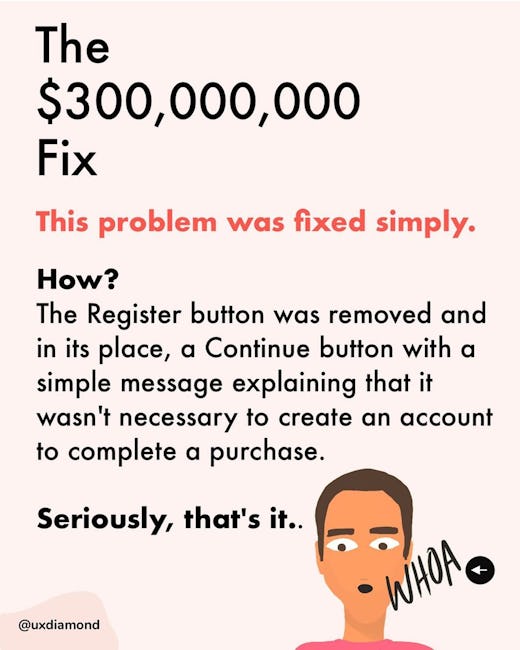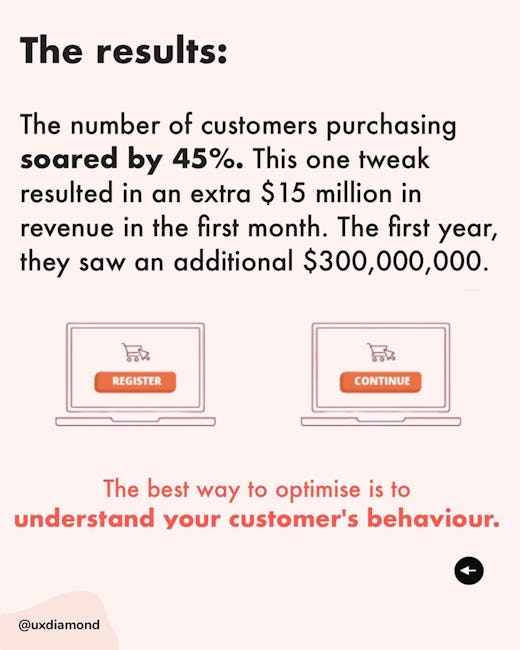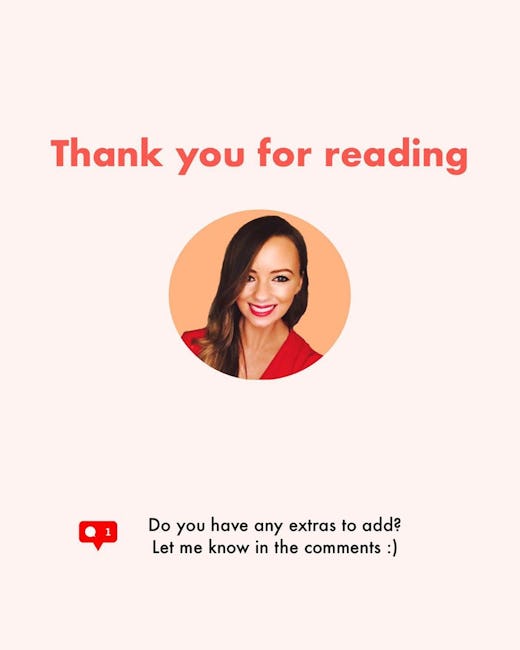 Have you heard of...The case of the $300 million dollar button?
How changing a button increased a site's annual revenue by $300million..
The original form prevented customers from purchasing products from an e-commerce site. $300,000,000 a year, is what this organisation were missing out on.
The designers didn't nderstand the problem
What the UX?
After filling their shopping cart with products & hitting the Checkout button, users were prompted to login or register to complete their purchase. It came BEFORE they could enter their information to pay for the product.
The Login Form
The form was simple. The fields were Email Address and Password. The buttons were Login & Register.
It's a form we encounter all the time.
WHY WOULD THERE BE A PROBLEM?
The designers assumed that returning users would know their login details, & new users wouldn't mind the extra step of registering.A BIG mistake.
Turned out that the prospect of registering was enough to make users run.
They learned that Users did mind registering. They minded A LOT.
Users felt a sense of despair, they resented it. It was a hindrance to everyone. The system was getting 160,000 Forgot Password clicks every single day, and 75% of them NEVER ENDED UP PURCHASING.
The $300,000,000 Fix
This problem was fixed simply.
How?The Register button was removed and in its place, a Continue button with a simple message explaining that it wasn't necessary to create an account to complete a purchase. Seriously, that's it..
The results: The number of customers purchasing soared by 45%. This one tweak resulted in an extra $15 million in revenue in the first month. The first year, they saw an additional $300,000,000.
The best way to optimise is to understand your customer's behaviour.
Thank you for reading! Do you have any extras to add? Let me know in the comments :)
More booklets by Laura Coughlan
More Design booklets
Your recently viewed booklets
See all booklets