Booklet
Have a look at these posters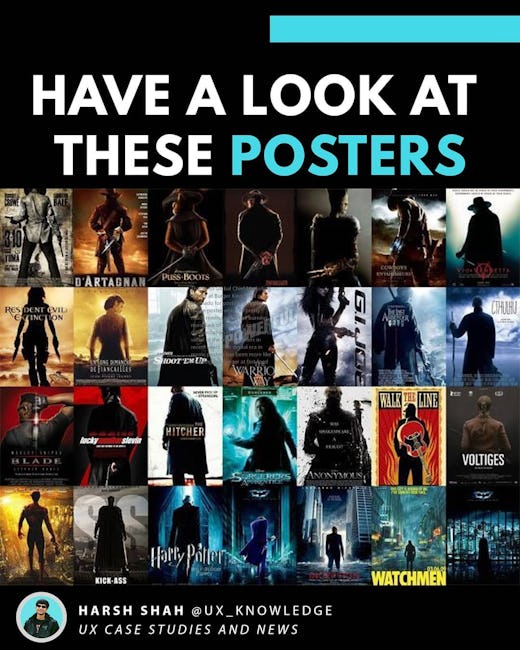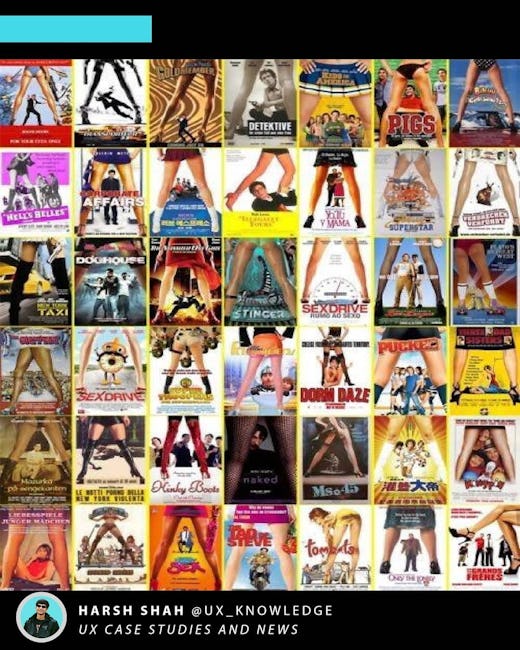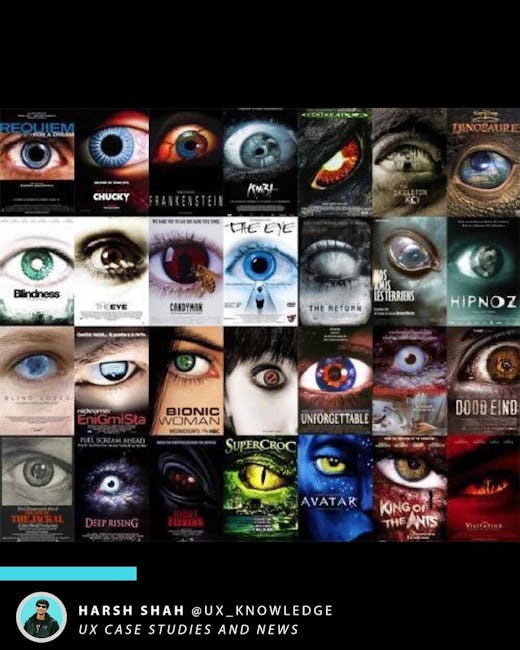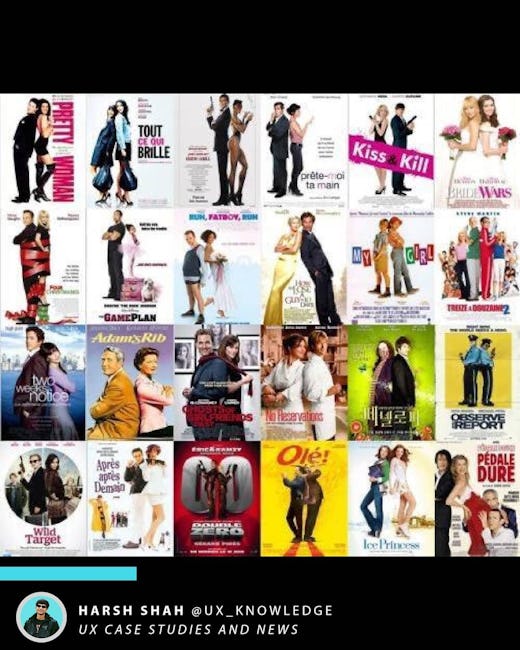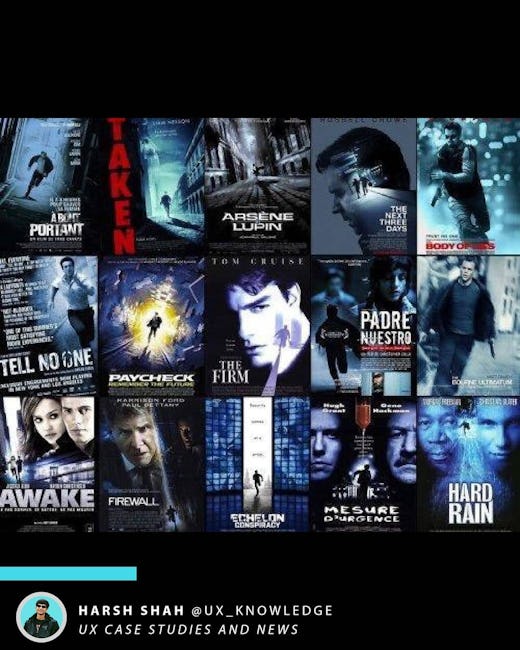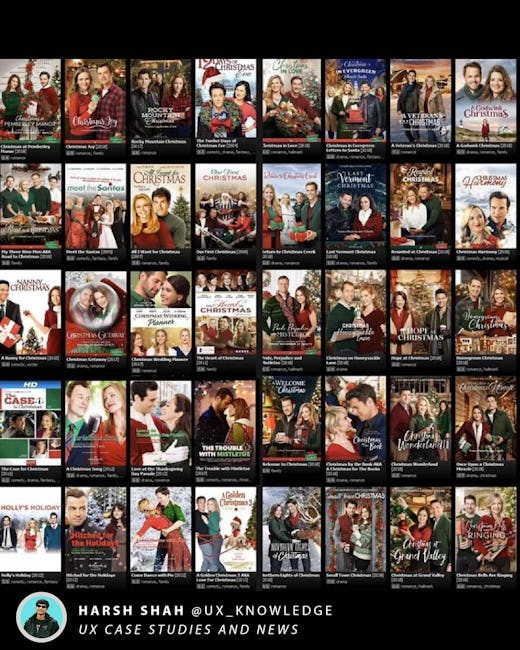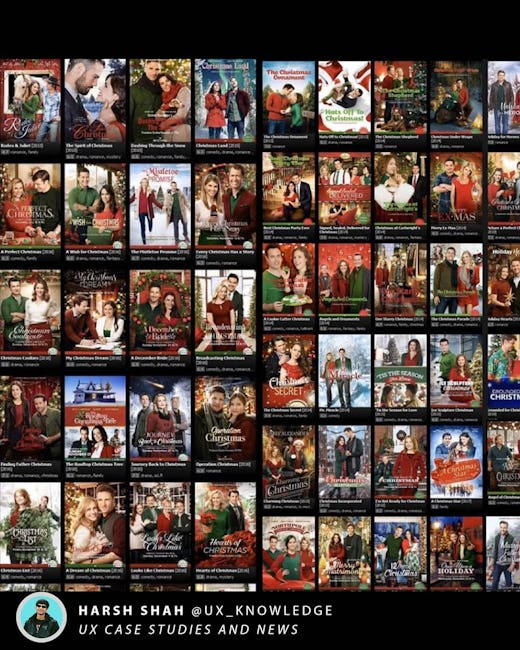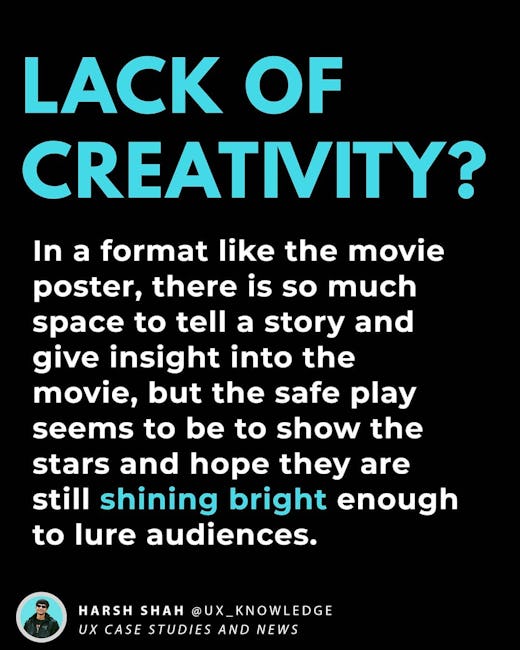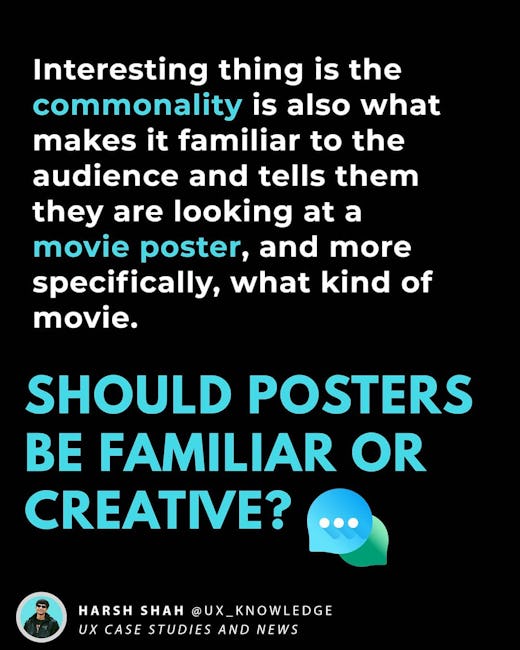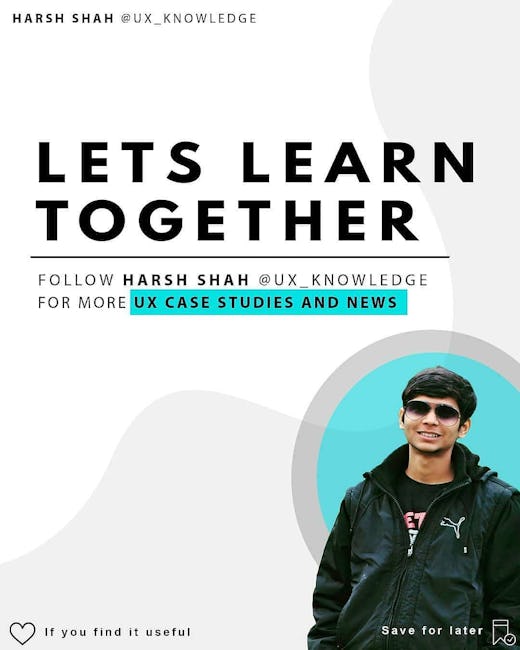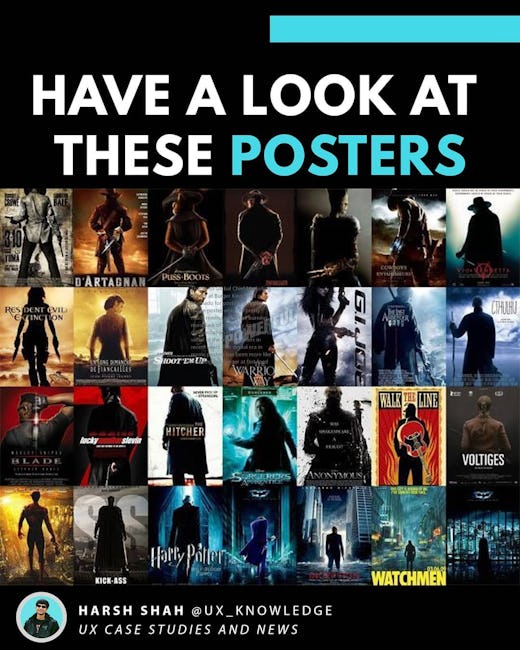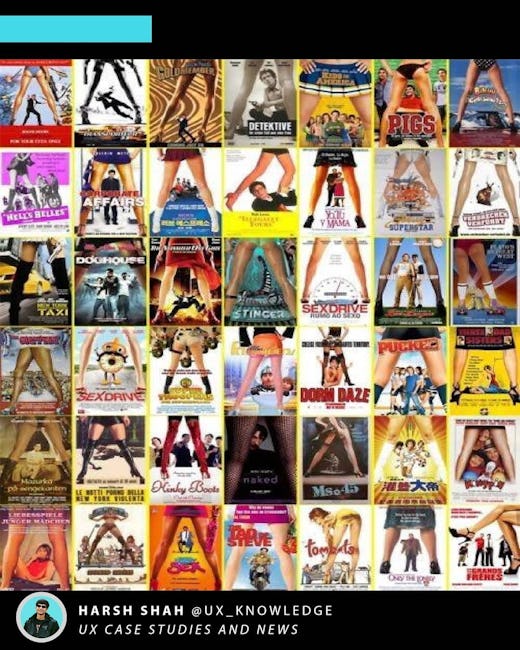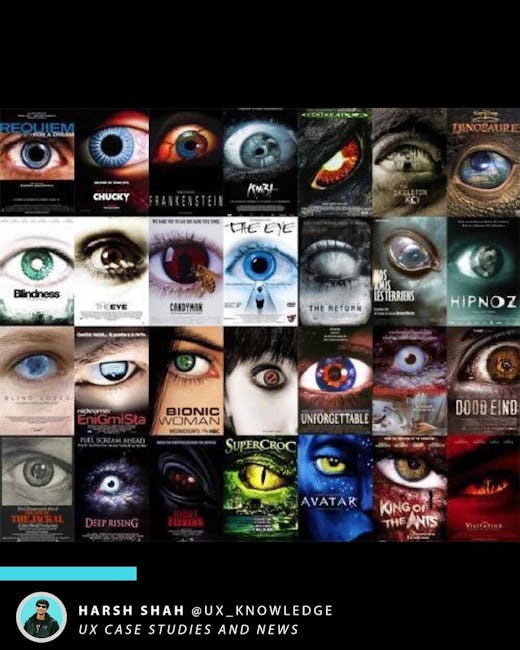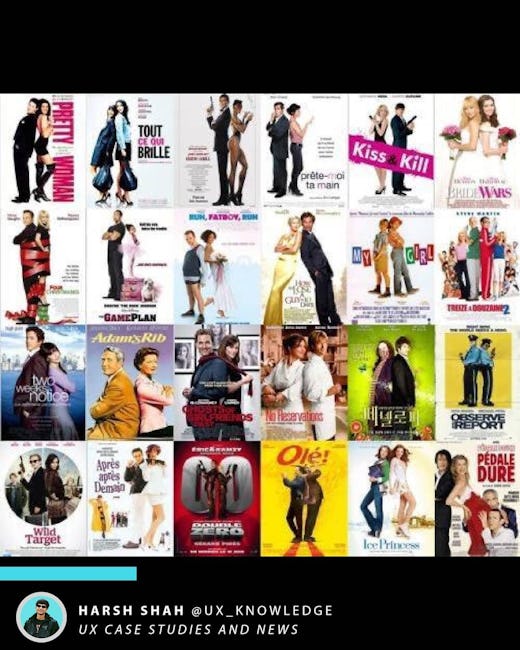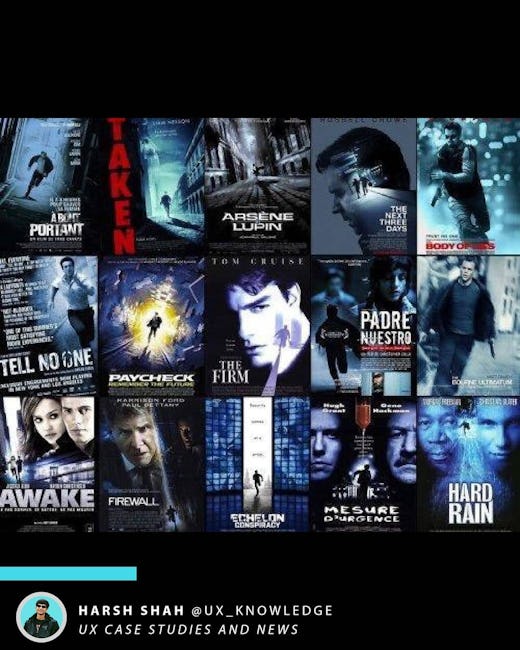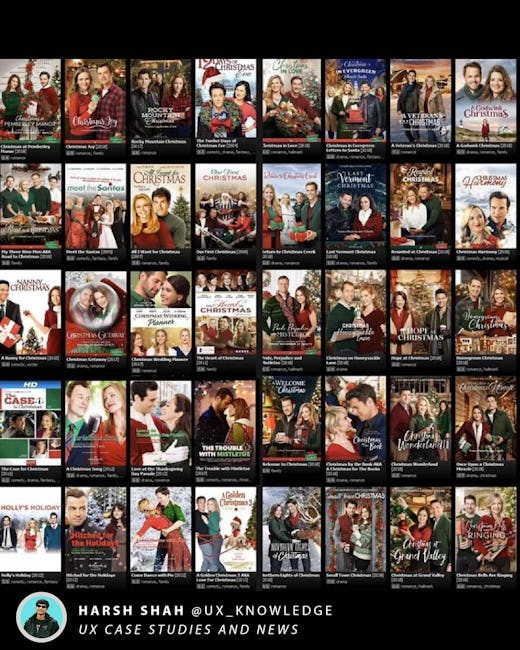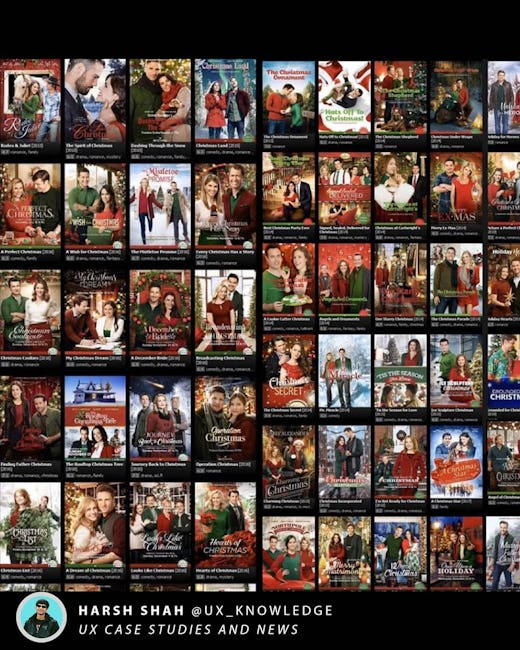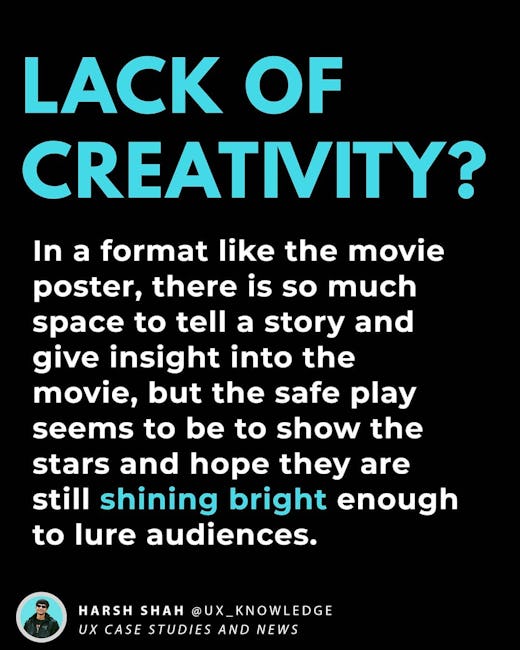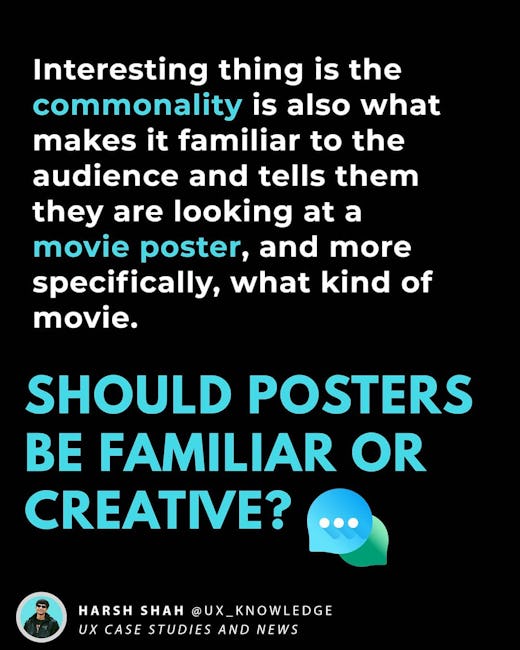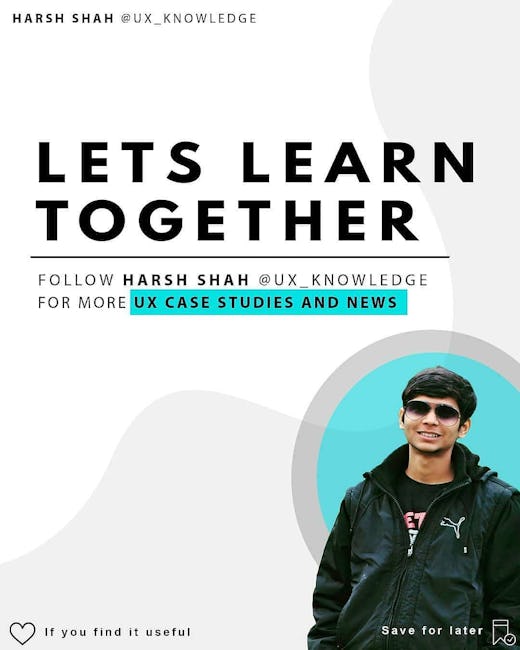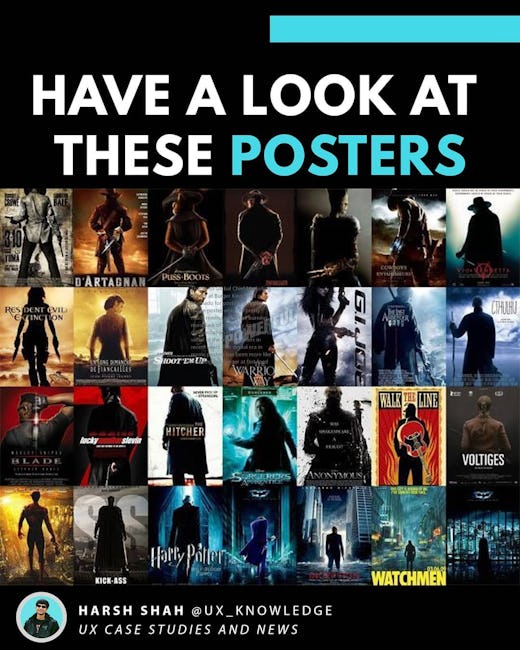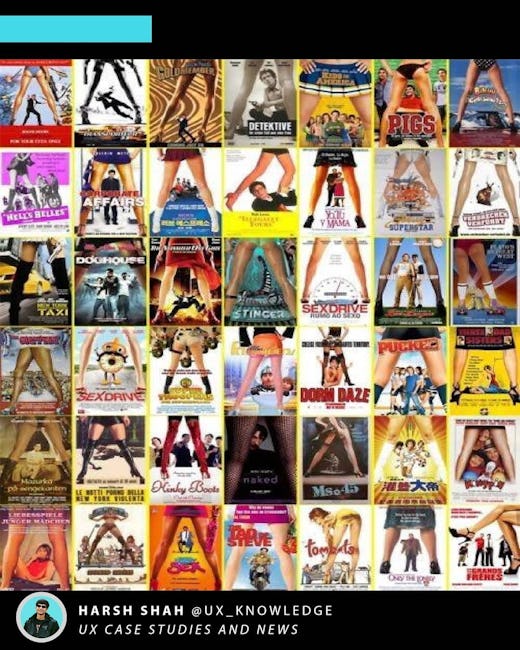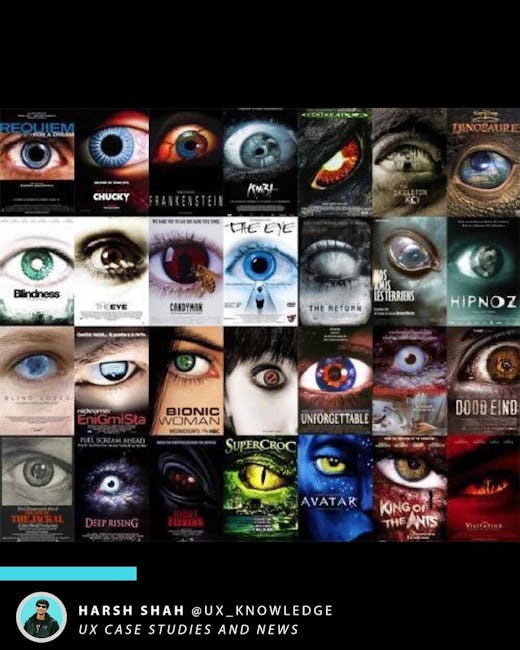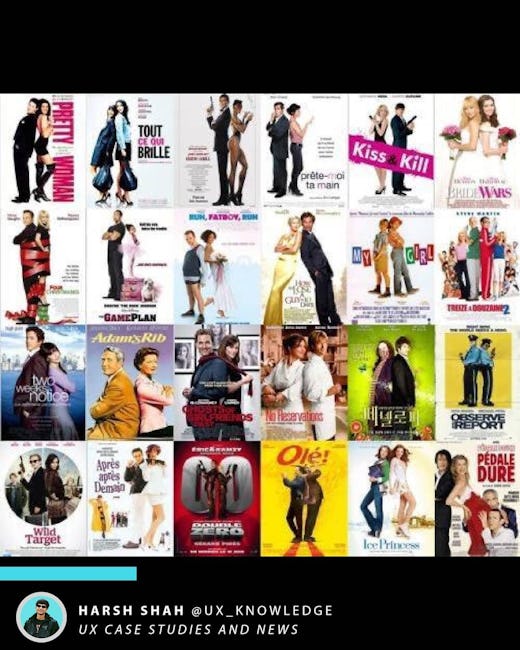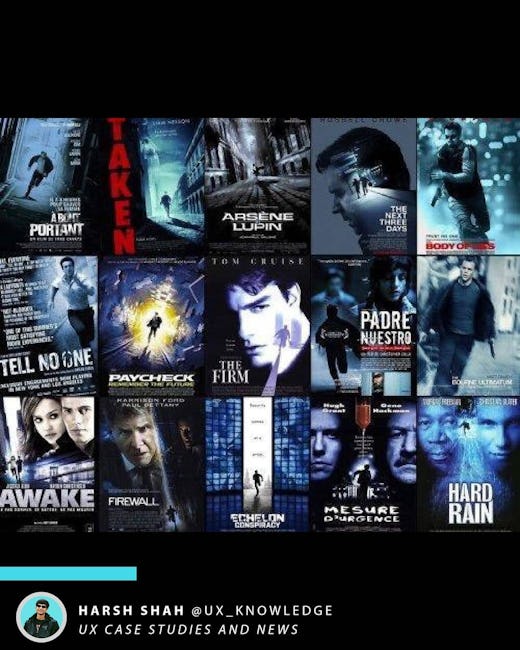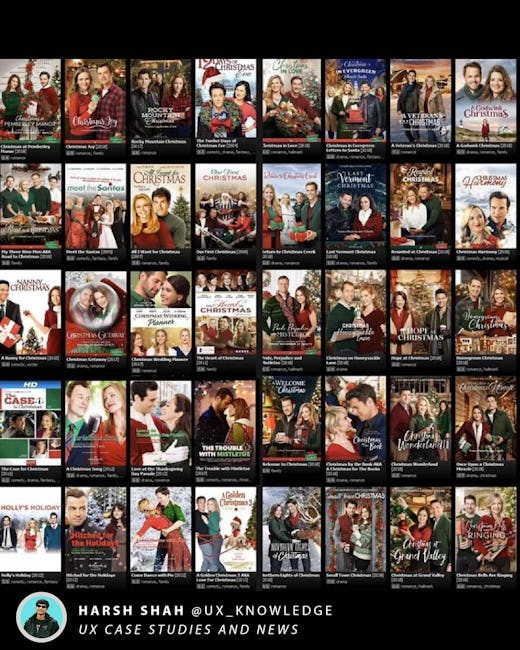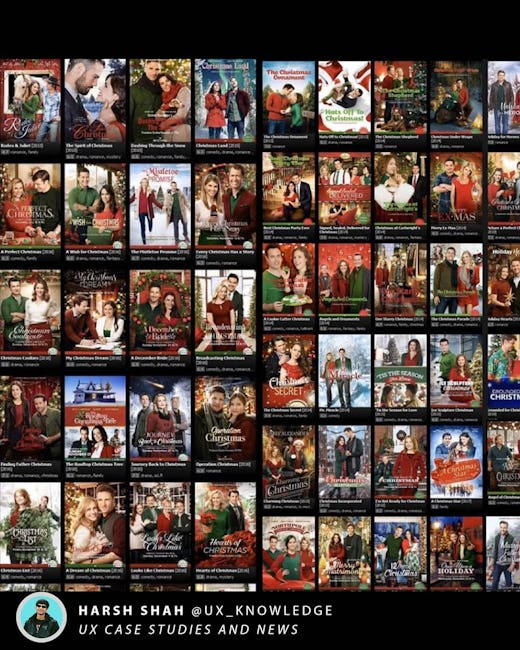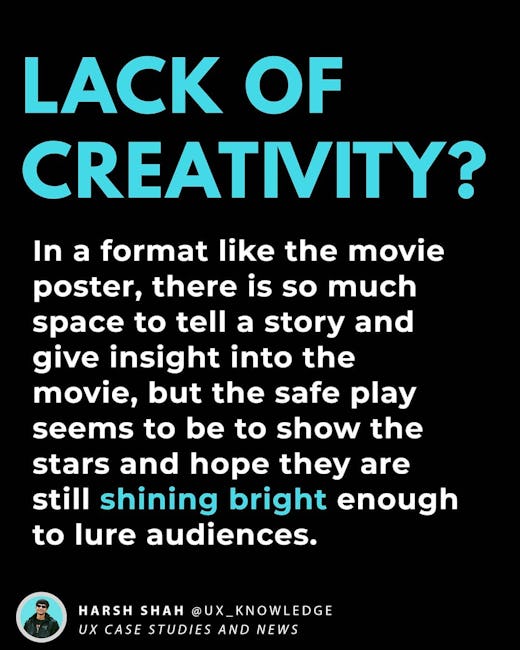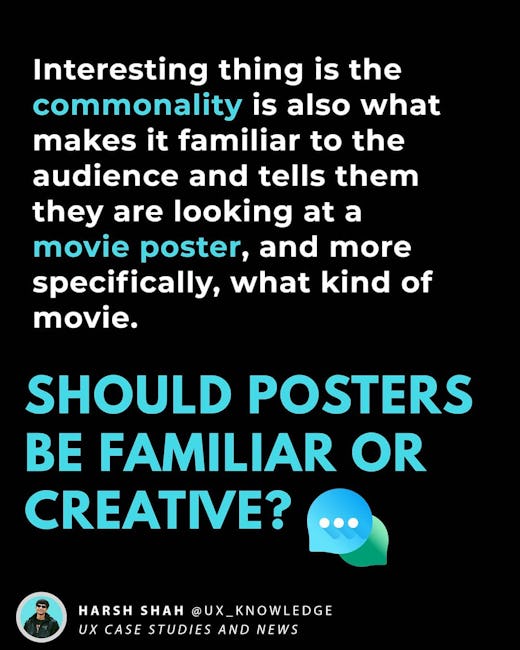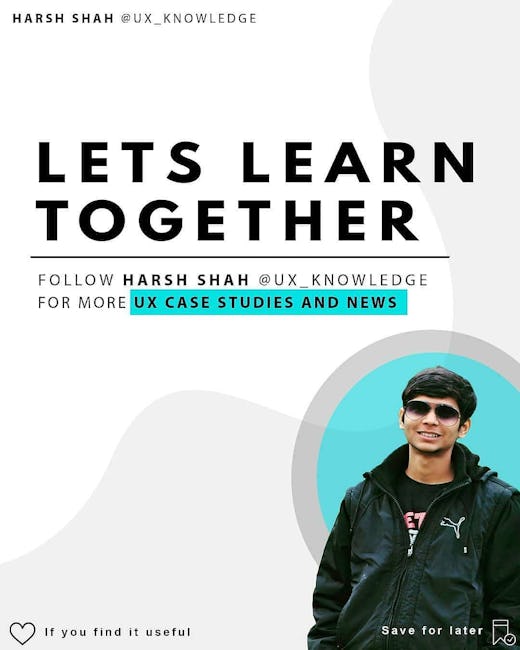 Have a look at these posters
LACK OF CREATIVITY?
In a format like the movie poster, there is so much space to tell a story and give insight into the movie, but the safe play seems to be to show the stars and hope they are still shining bright enough to lure audiences.
Interesting thing is the commonality is also what makes it familiar to the audience and tells them they are looking at a movie poster, and more specifically, what kind of movie.
SHOULD POSTERS BE FAMILIAR OR CREATIVE?
LETS LEARN TOGETHER
FOLLOW HARSH SHAH @UX_KNOWLEDGE FOR MORE UX CASE STUDIES AND NEWS
More booklets by Harsh Shah
More Design booklets
Your recently viewed booklets
See all booklets