Booklet
Haters Gonna HAte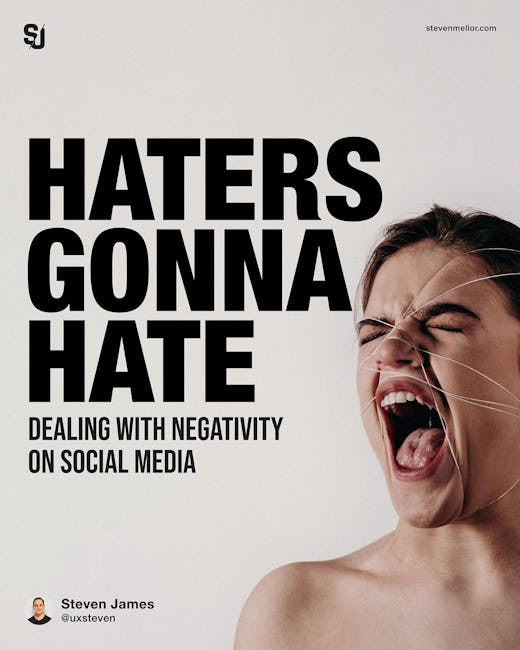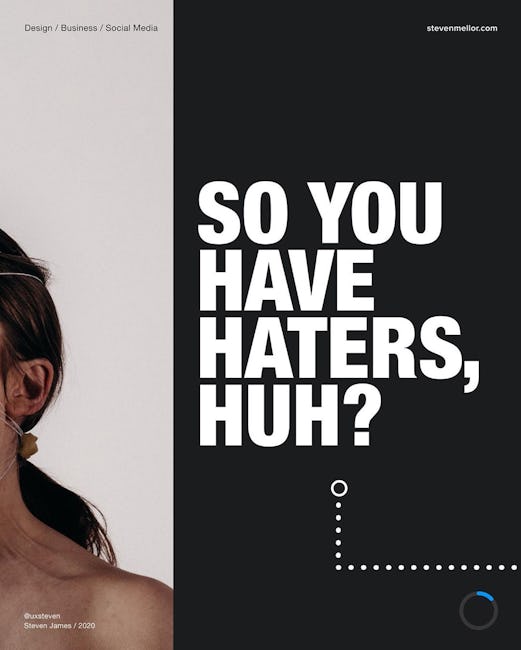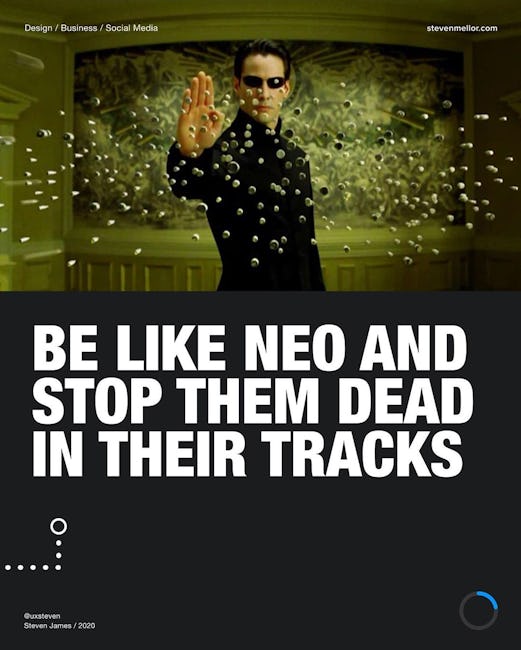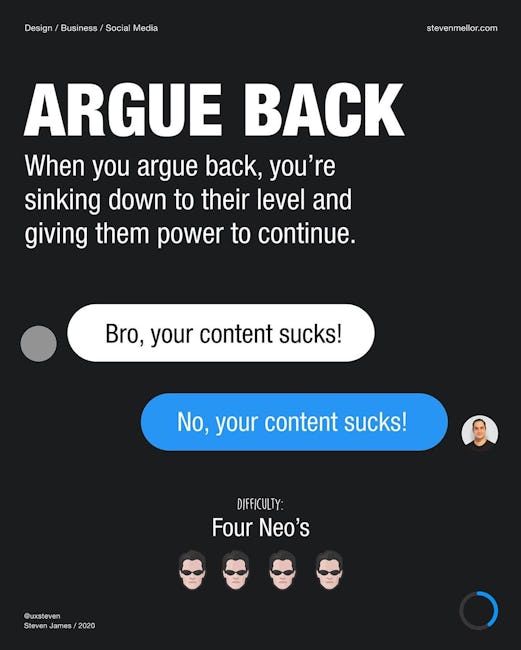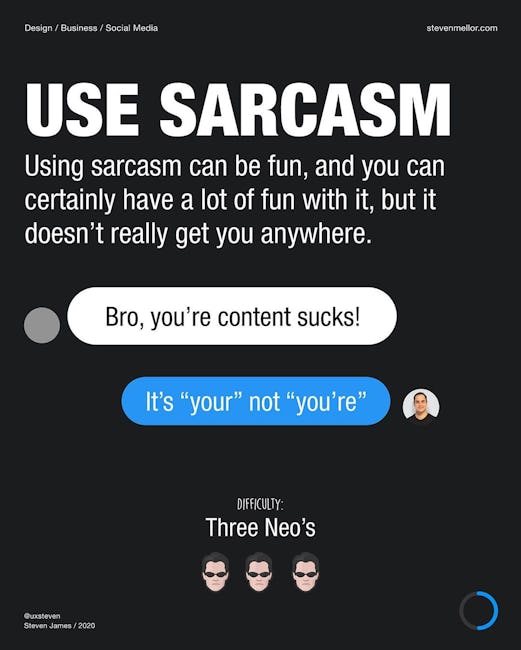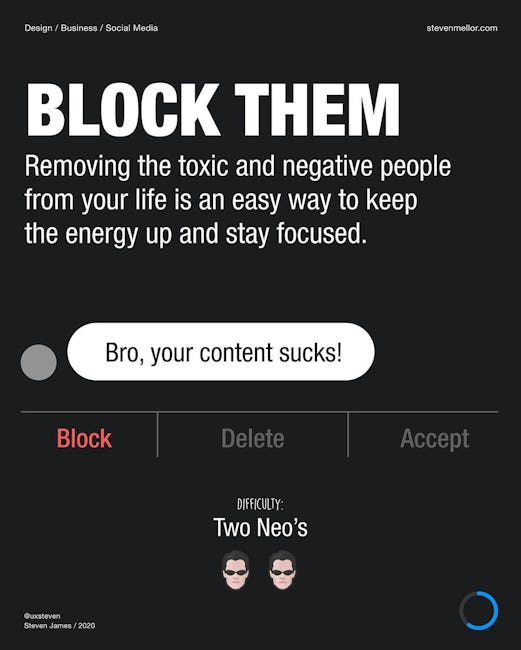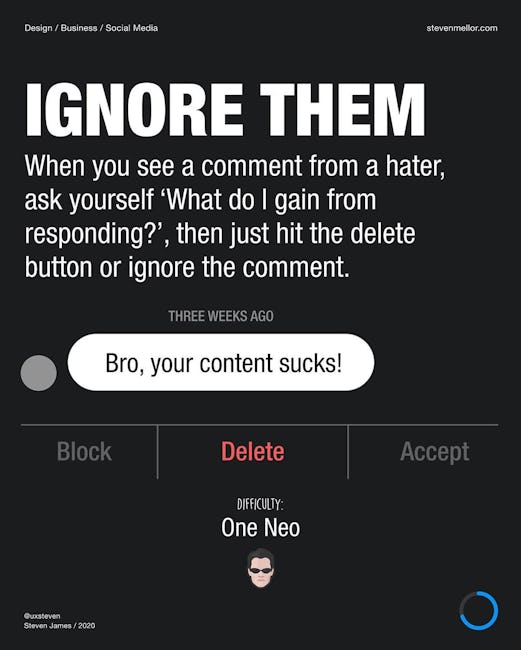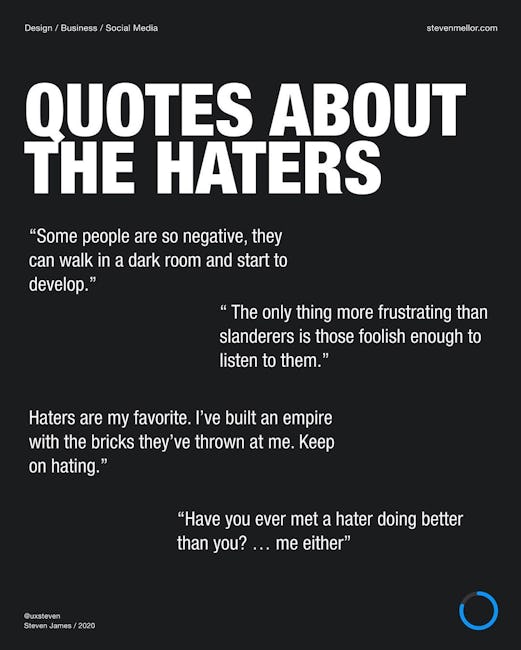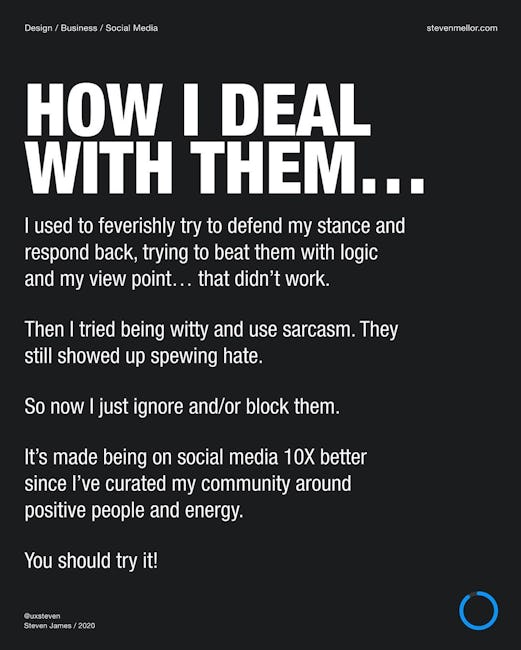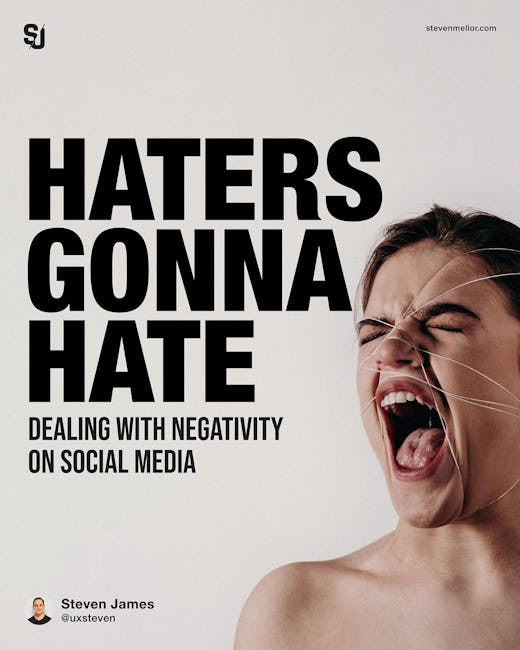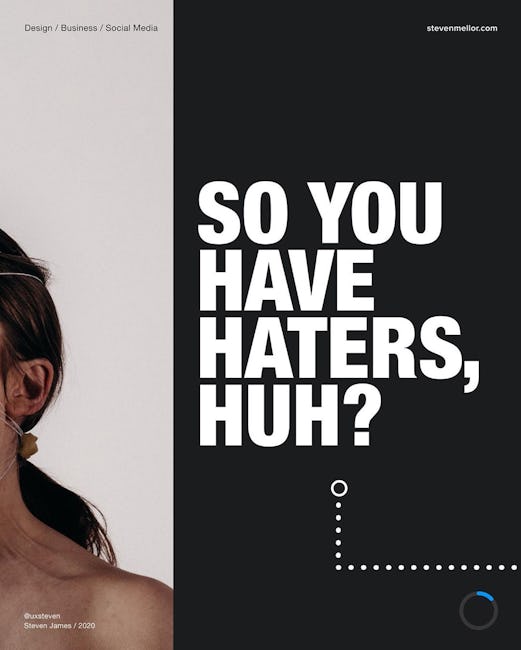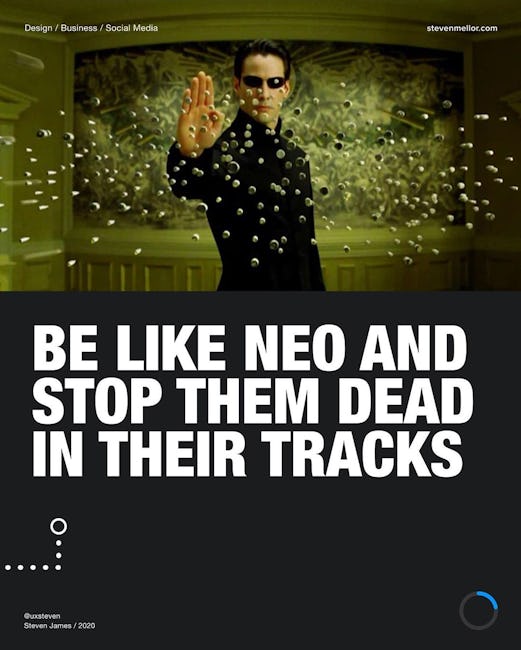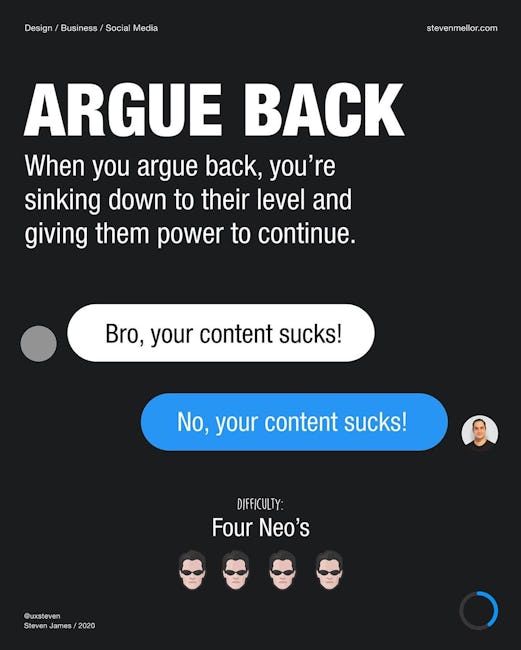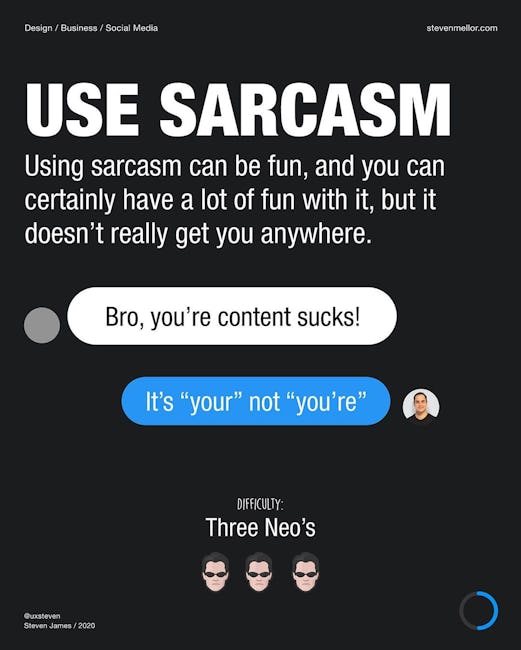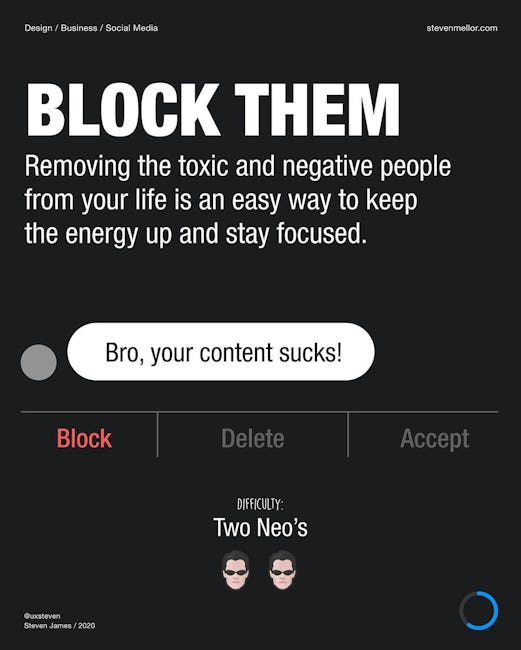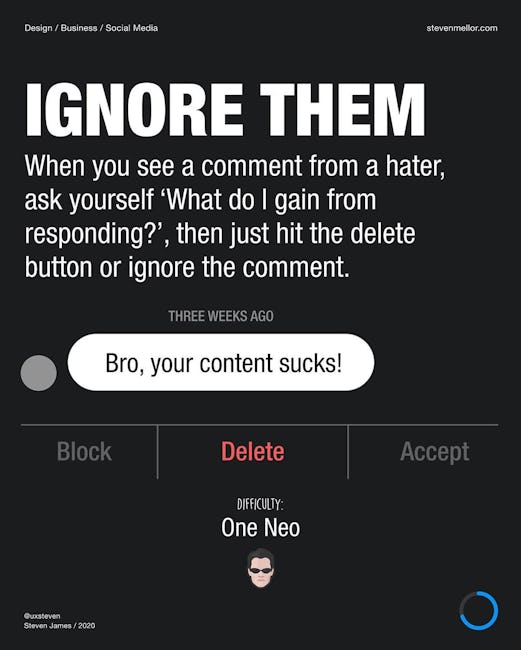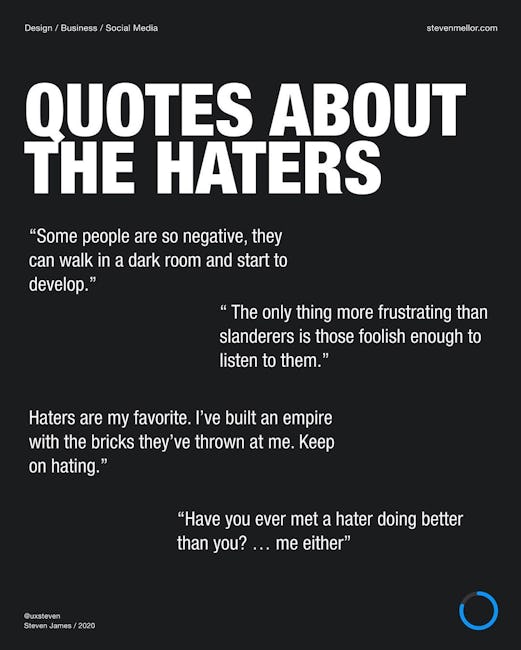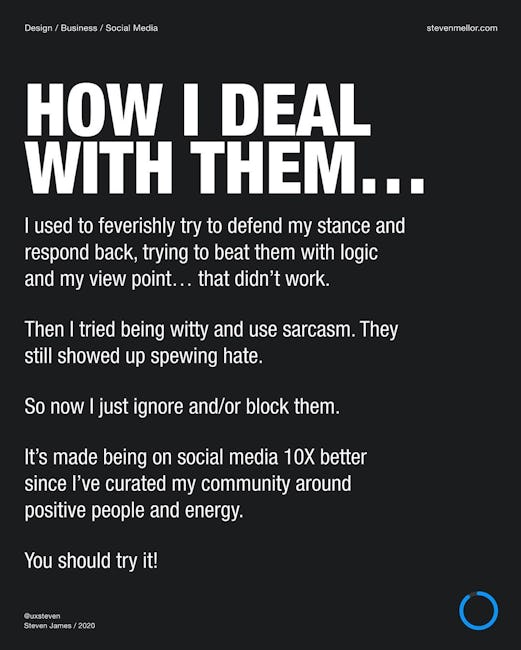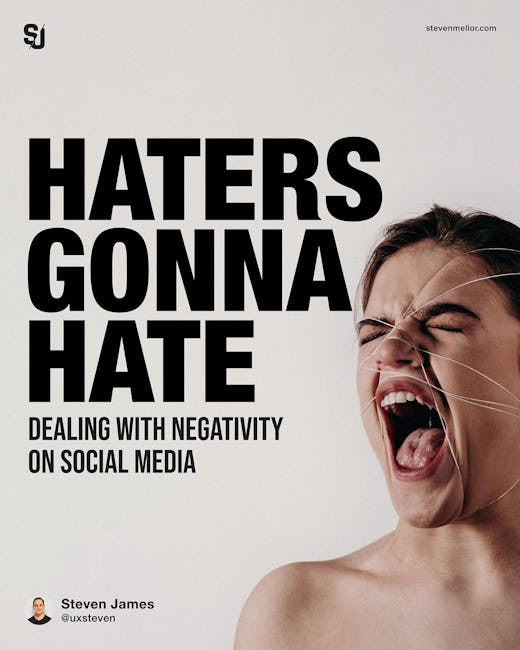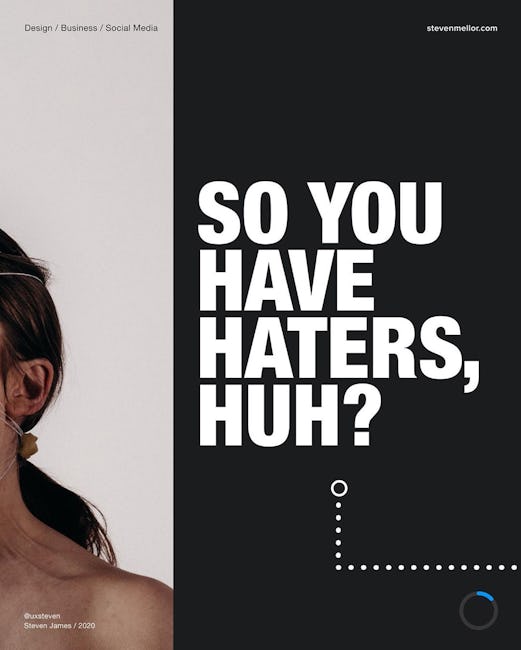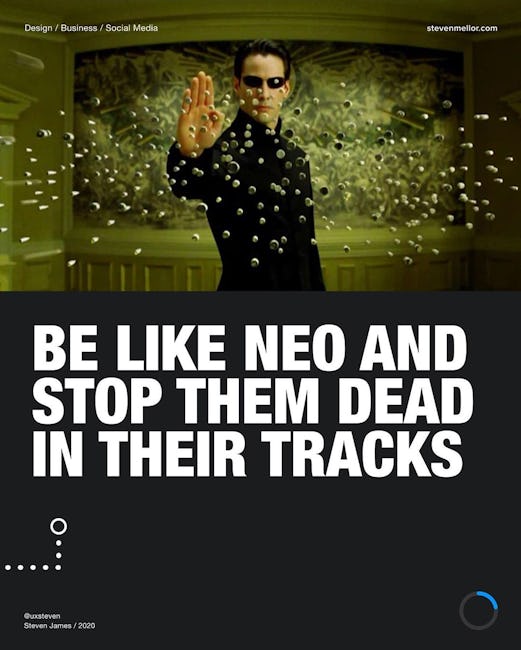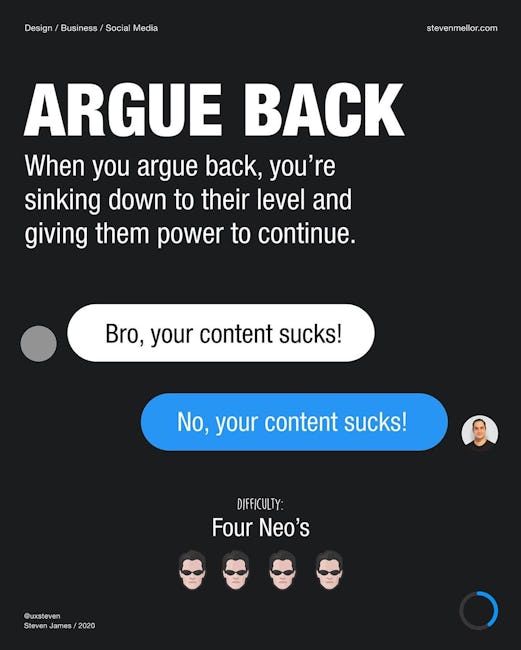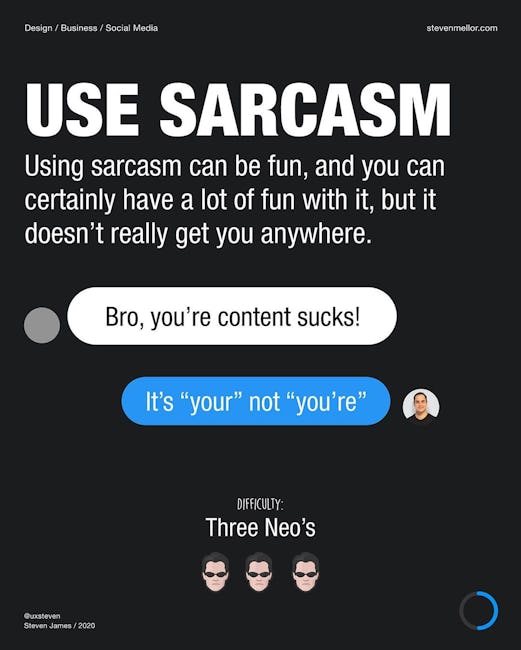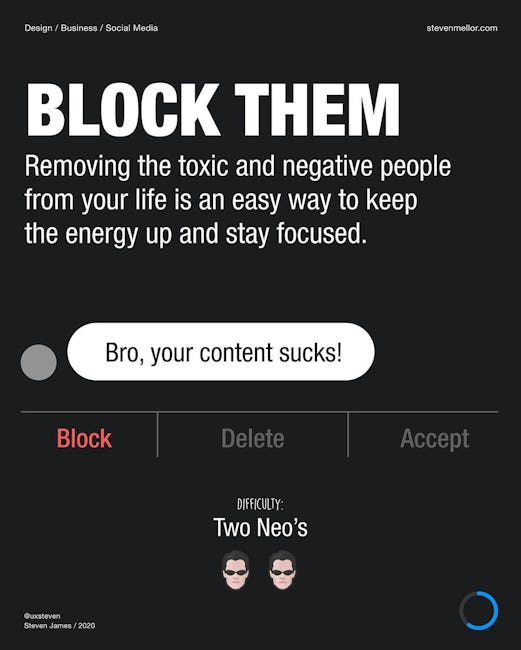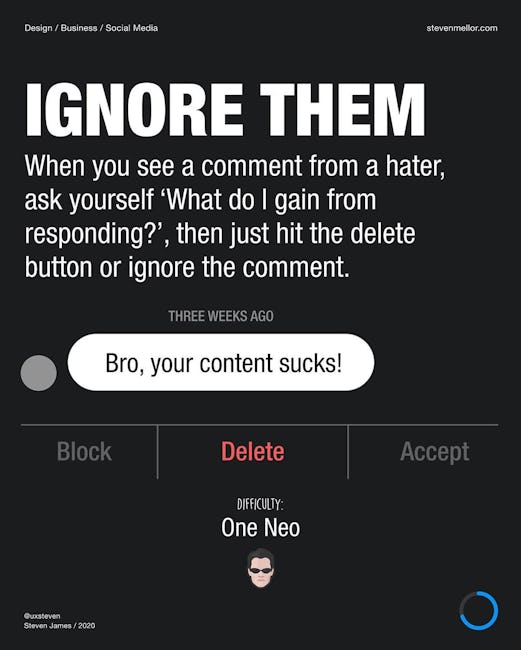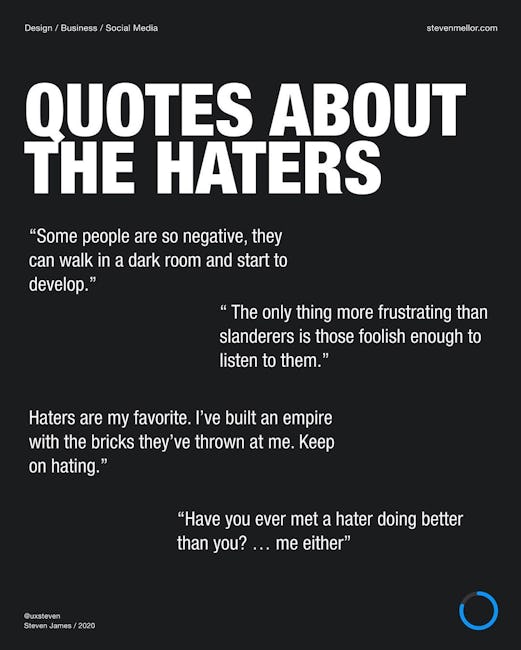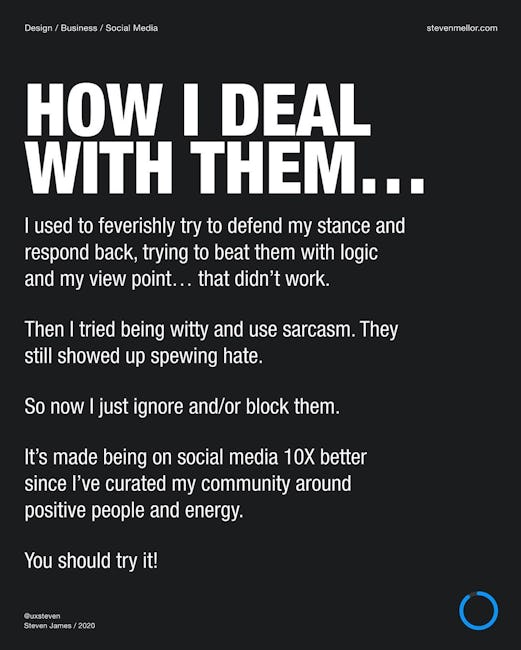 Haters Goona Hate
Dealing with negativity on social media
So you have haters, huh?
Be like neo and stop them dead in their tracks
ARGUE BACK
When you argue back, you're sinking down to their level and giving them power to continue. Bro, your content sucks! No, your content sucks!
USE SARCASM
Using sarcasm can be fun, and you can certainly have a lot of fun with it, but it doesn't really get you anywhere.
BLOCK THEM
Removing the toxic and negative people from your life is an easy way to keep the energy up and stay focused.
IGNORE THEM
When you see a comment from a hater, ask yourself 'What do I gain from responding?', then just hit the delete button or ignore the comment.
QUOTES ABOUT HE HATERS
'Some people are so negative, they can walk in a dark room and start to develop.'
'The only thing more frustrating than slanderers is those foolish enough to listen to them.'
'Haters are my favorite. I've built an empire with the bricks they've thrown at me. Keep on hating.'
'Have you ever met a hater doing better than you? ... me either'
HOW I DEAL WITH THEM...
I used to feverishly try to defend my stance and respond back, trying to beat them with logic and my view point. that didn't work.
Then I tried being witty and use sarcasm. They still showed up spewing hate.
So now I just ignore and/or block them. It's made being on social media 1 OX better since I've curated my community around positive people and energy.
You should try it!
HOW I DEAL WITH THE HATERS?
More booklets by Steve Mellor
More Marketing booklets
Your recently viewed booklets
See all booklets