Booklet
Hashtag Research using flick tool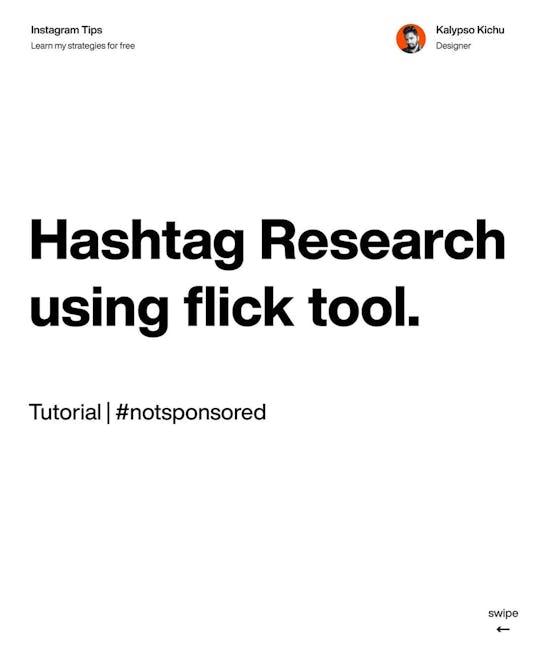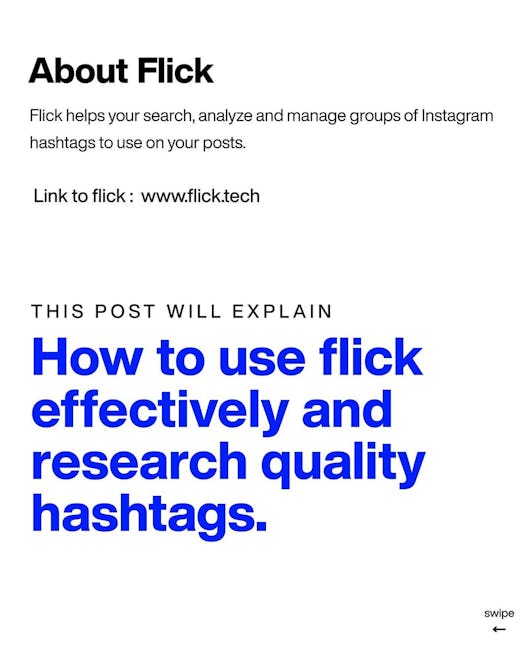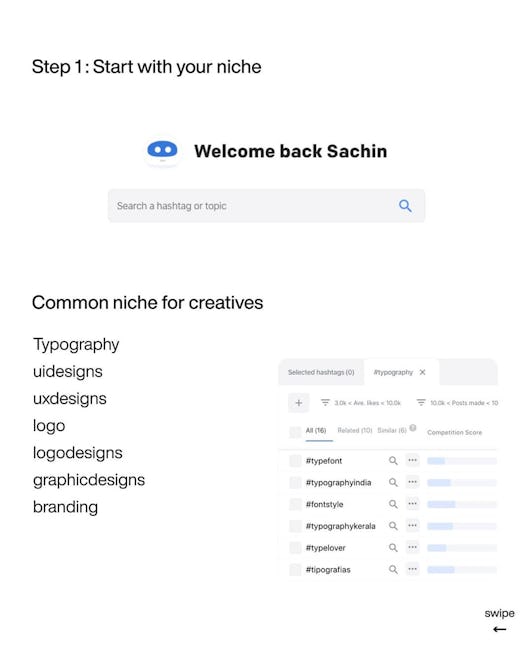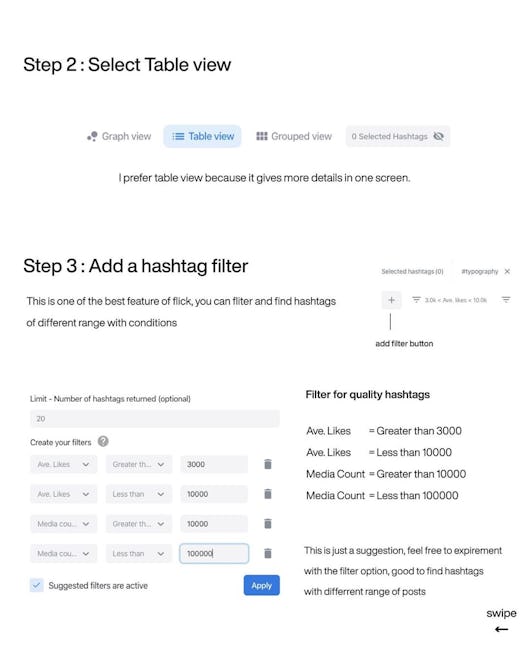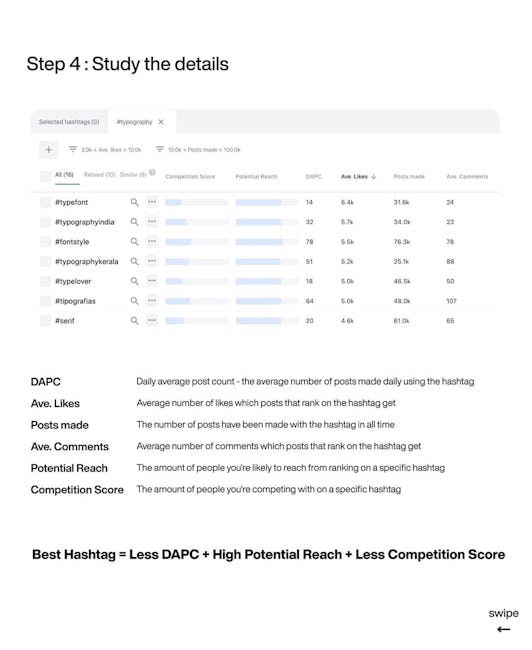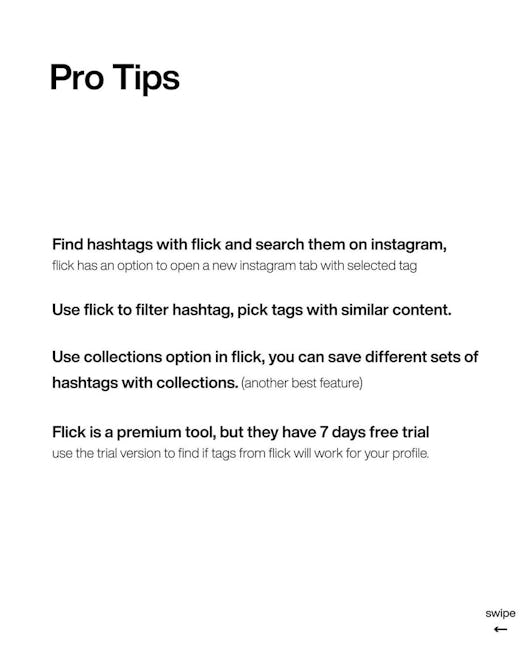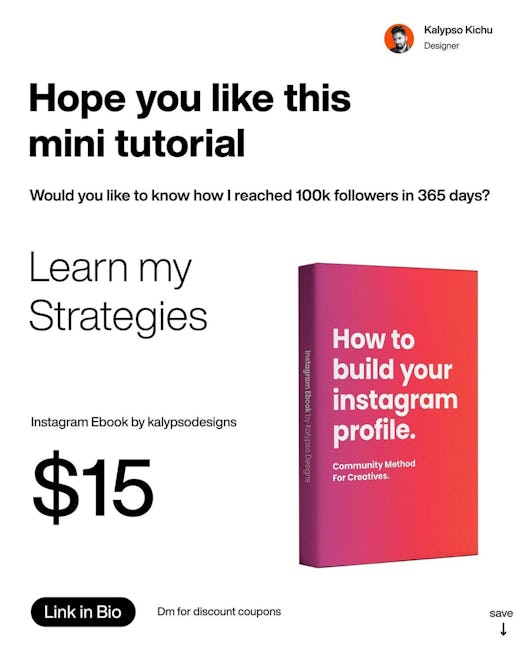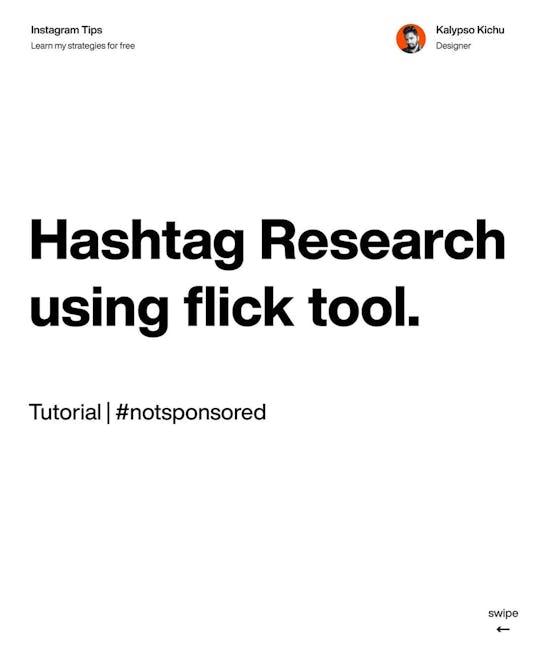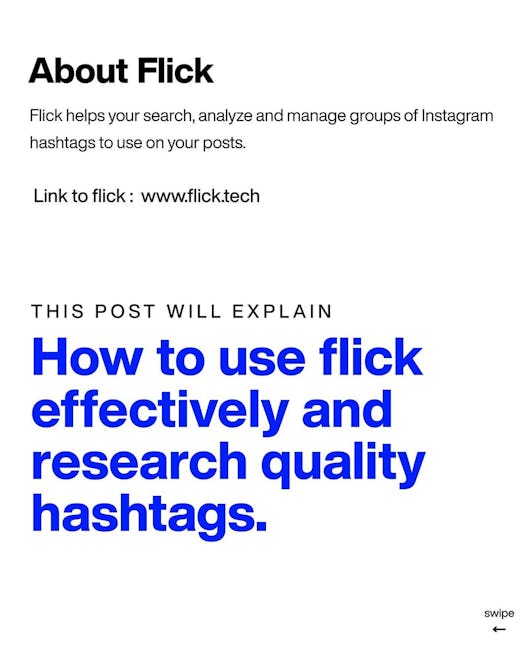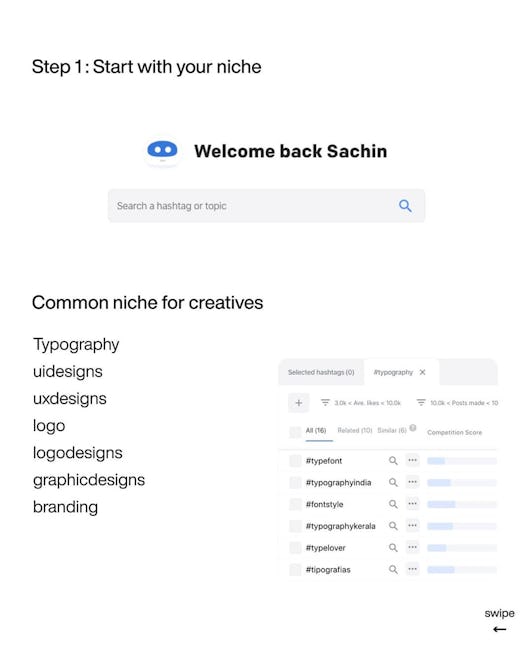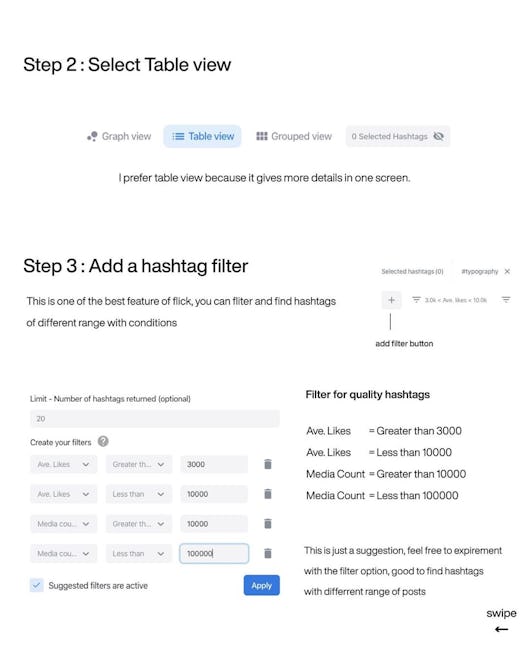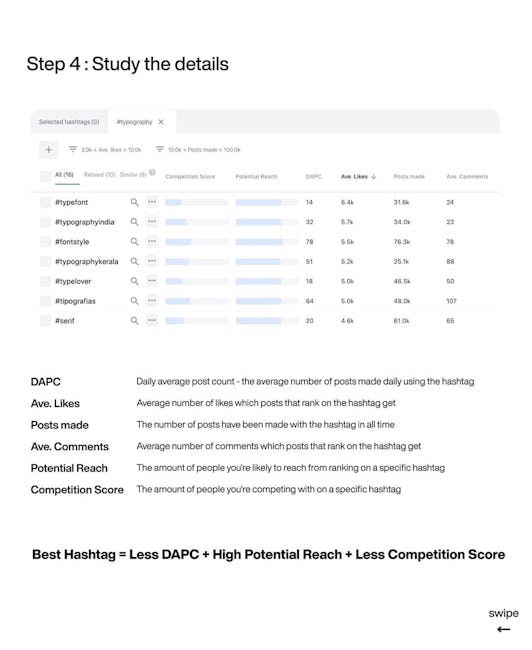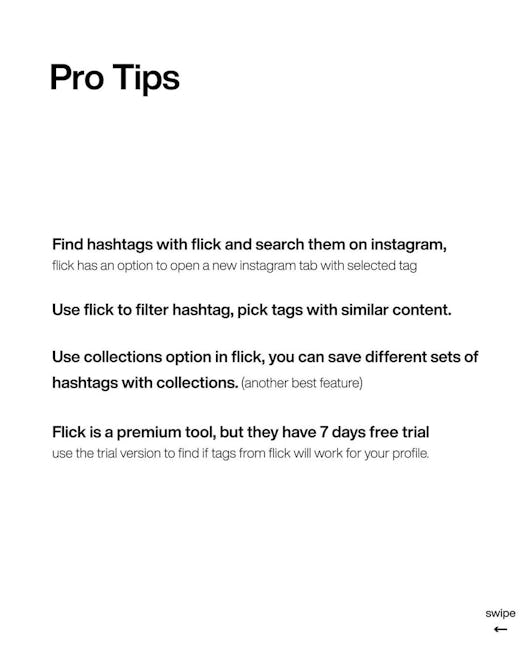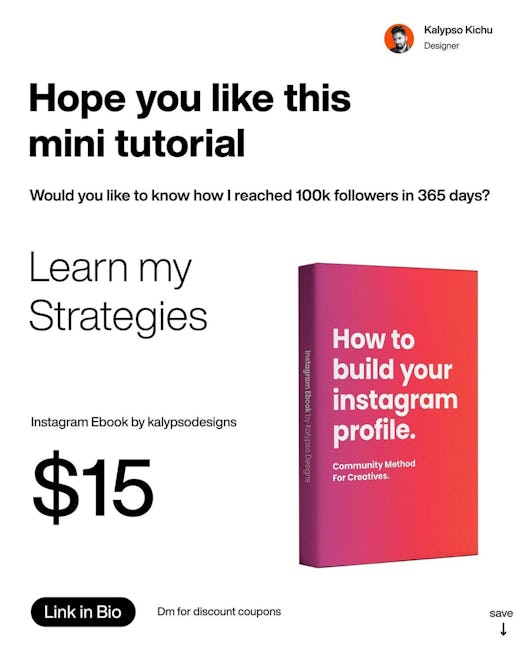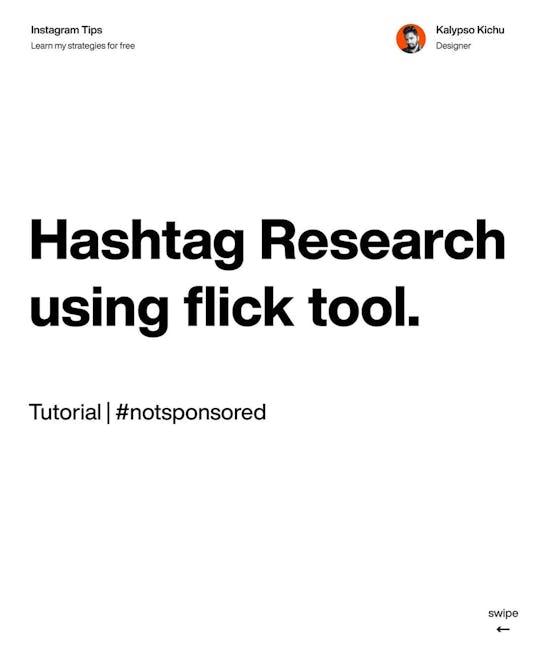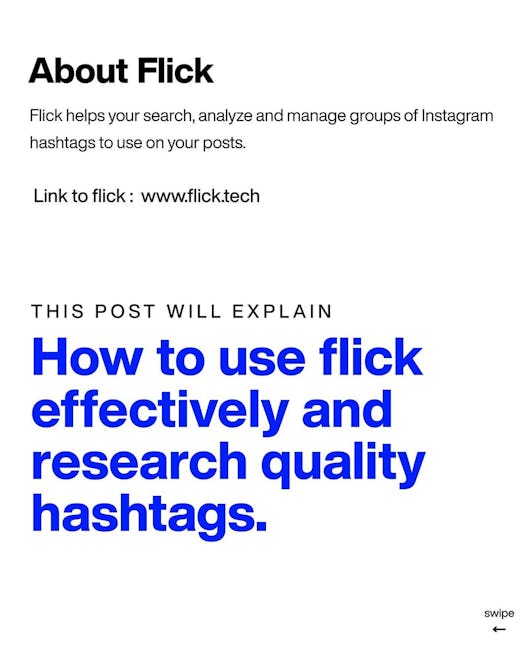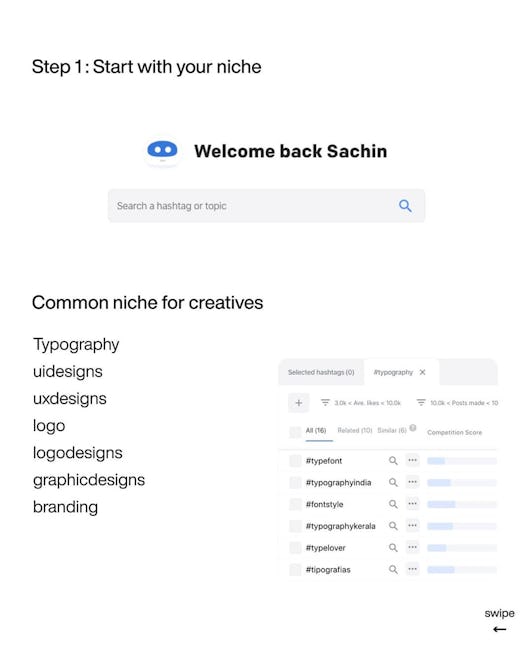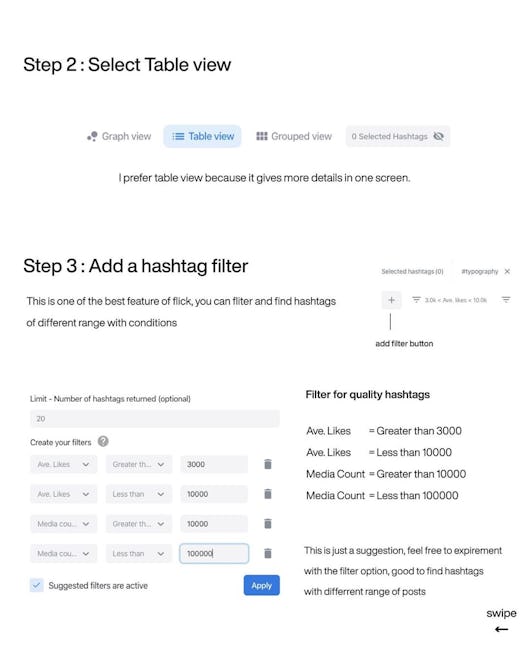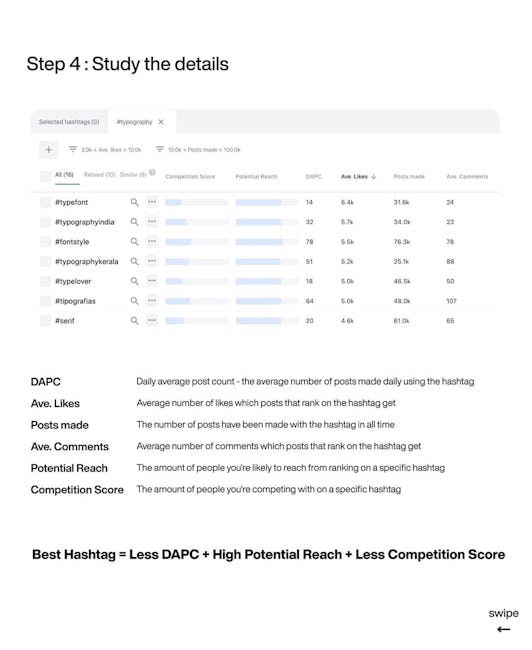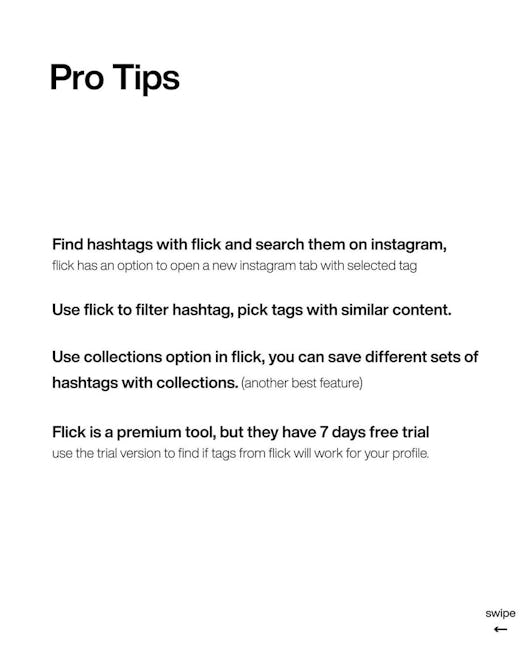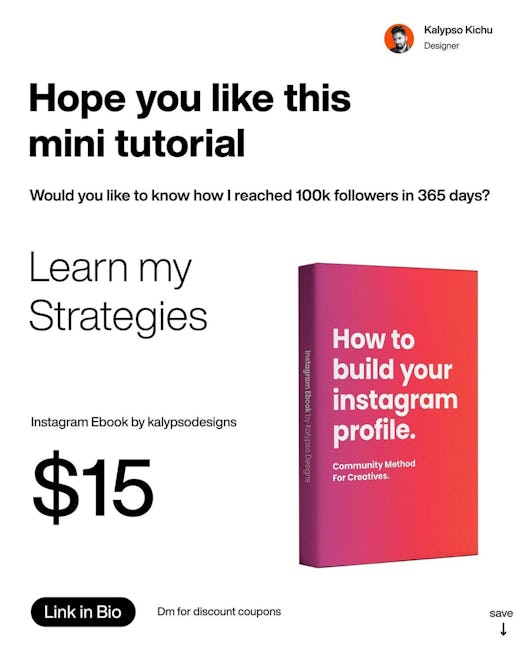 Hashtag Research using flick tool
Tutorial #notsponsored
About Flick
Flick helps your search, analyze and manage groups of Instagram
Link to flick : www.flick.tech
THIS POST WILL EXPLAIN
How to use flickeffectively andresearch qualityhashtags.
Step 1 : Start with your niche
Welcome back Sachin
Common niche for creatives
Typography
uidesigns
uxdesigns
logo
logodesigns
graphicdesigns
branding
Step 2 : Select Table view
I prefer table view because it gives more details in one screen.
step 3 :Add a hashtag filter
This is one of the best feature of flick, you can fliter and find hashtags of different range with conditions
Step 4 : Study the details
Best Hashtag = Less DAPC + High Potential Reach + Less Competition Score
Pro Tips
Find hashtags with flick and search them on instagram,
flick has an option to open a new instagram tab with selected tag
Use flick to filter hashtag, pick tags with similar content.
Use collections option in flick, you can save different sets of
hashtags with collections. (another best feature)
Flick is a premium tool, but they have 7 days free trial
use the trial version to find if tags from flick will work for your profile.
More booklets by kalypso
More Design booklets
Your recently viewed booklets
See all booklets