Booklet
Grabbing Attention Instagram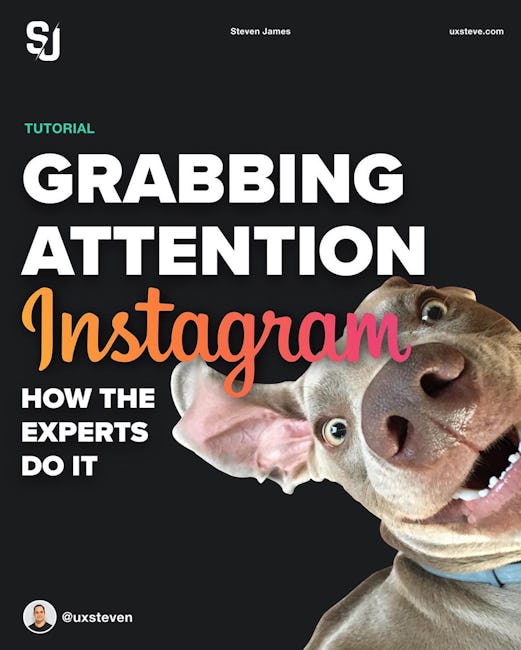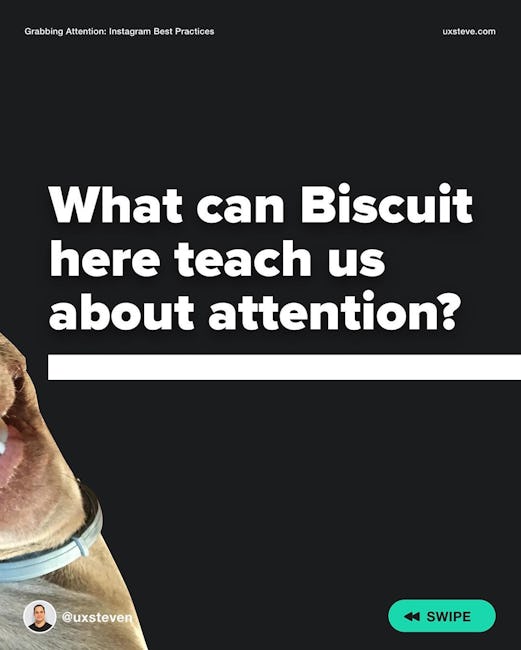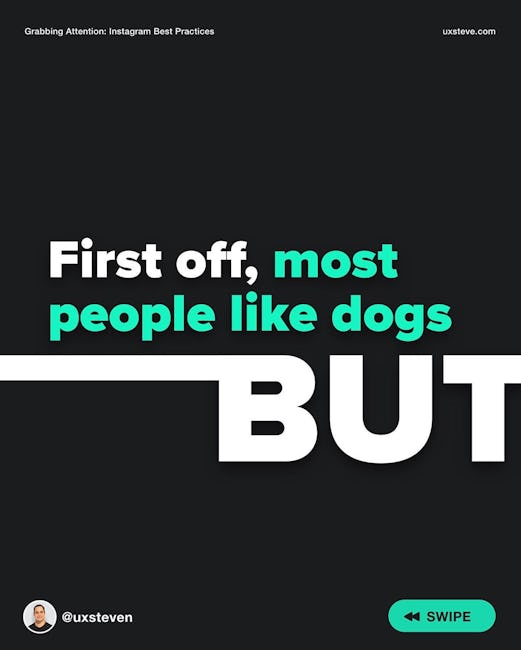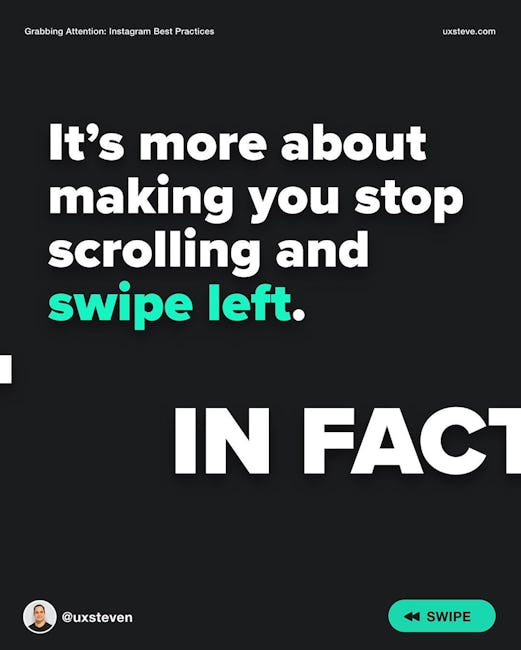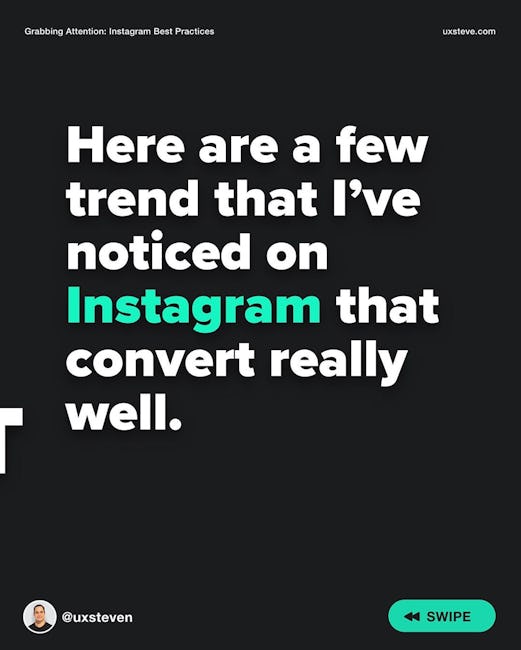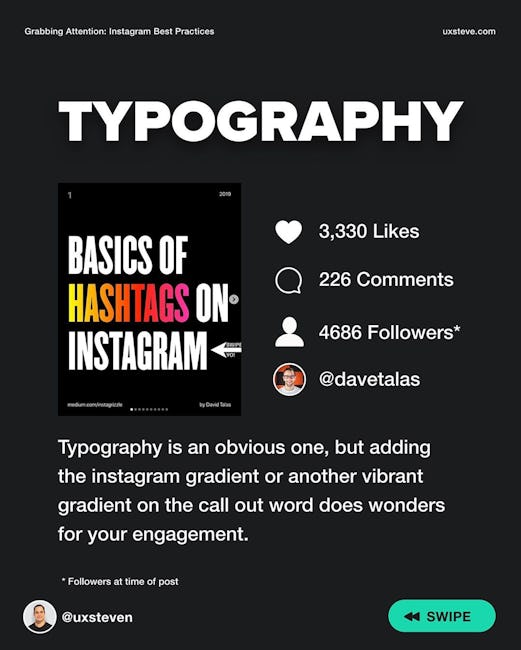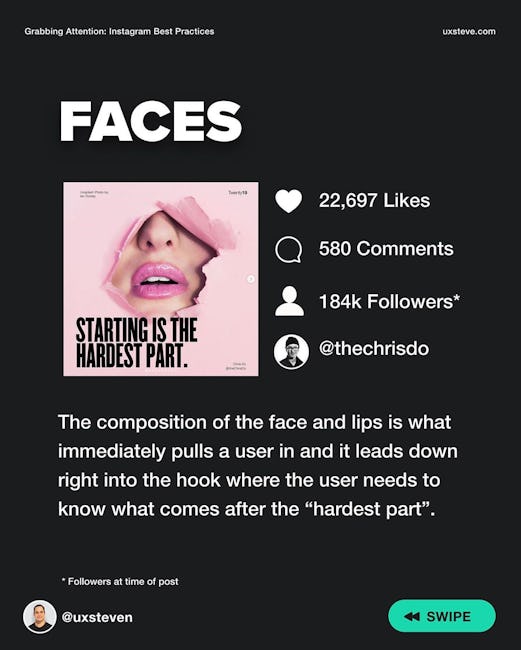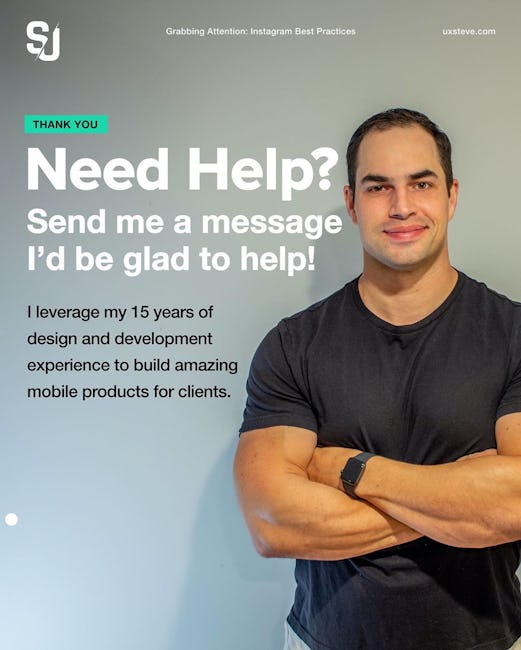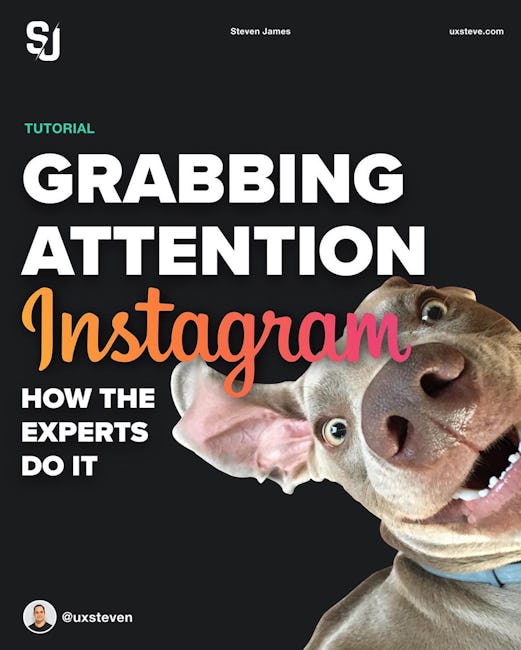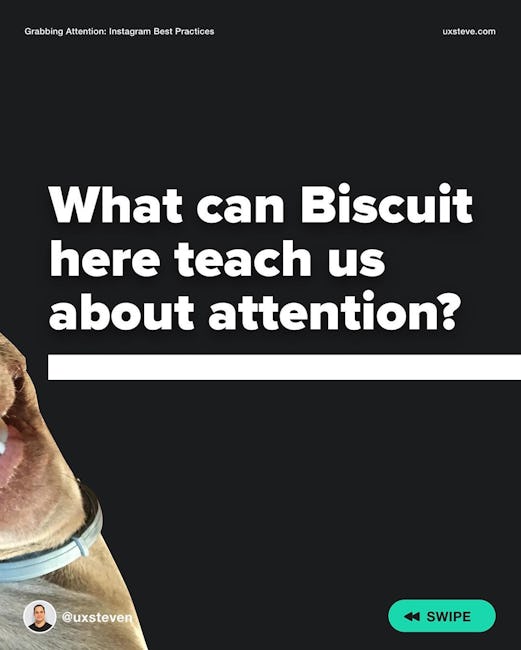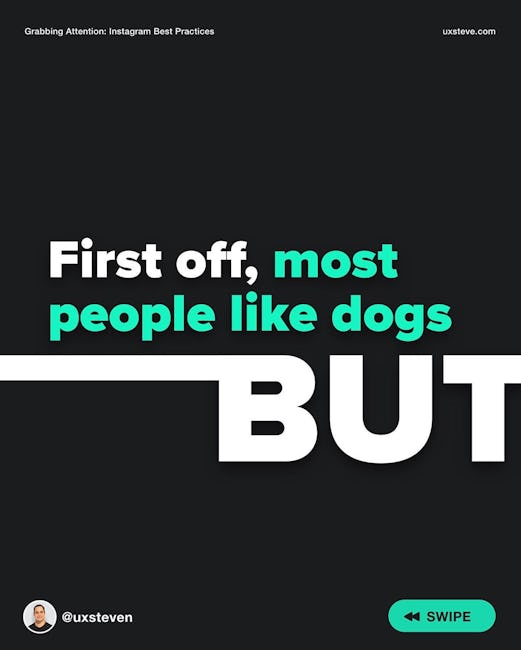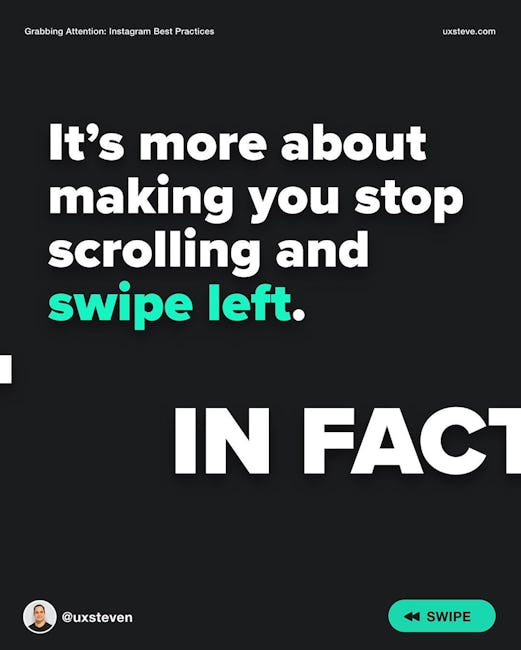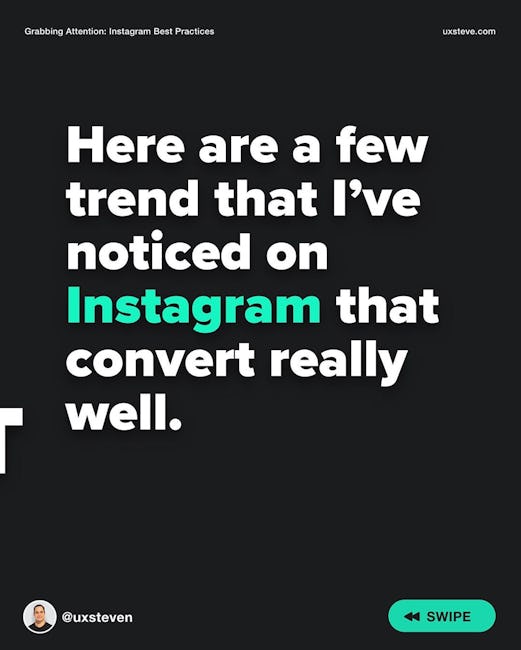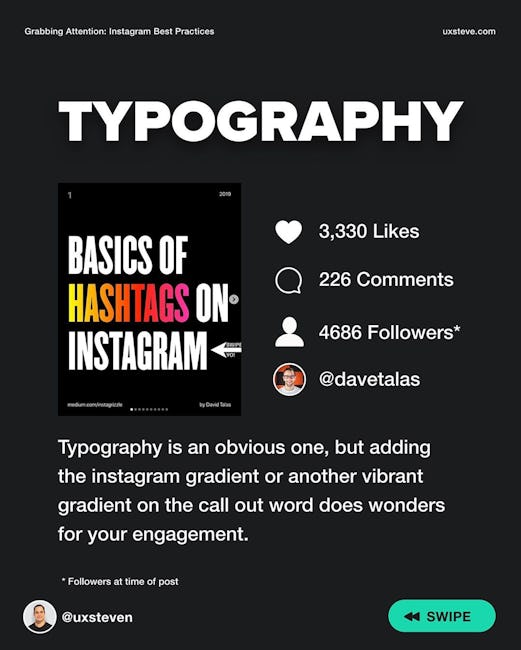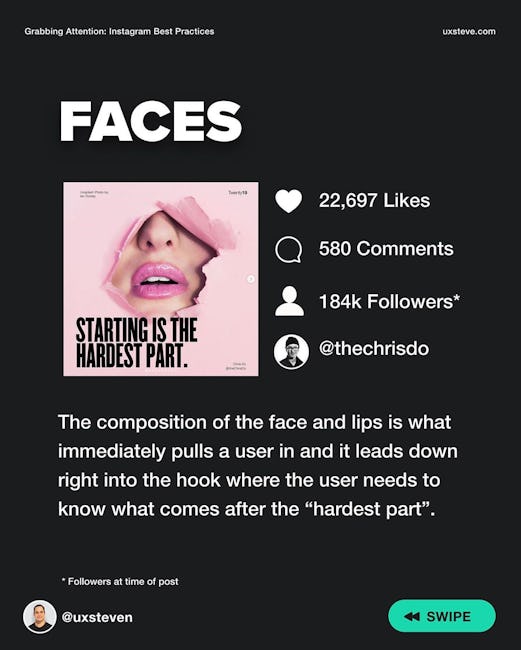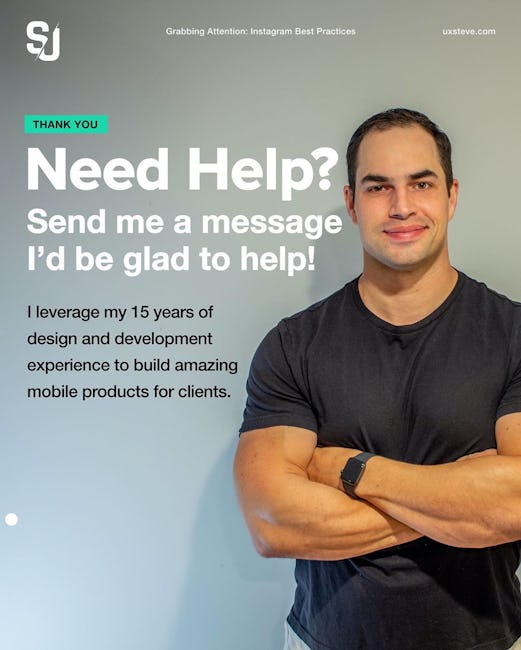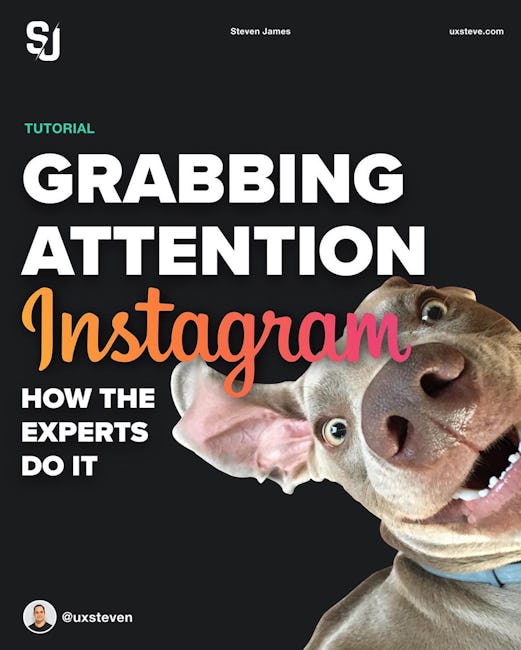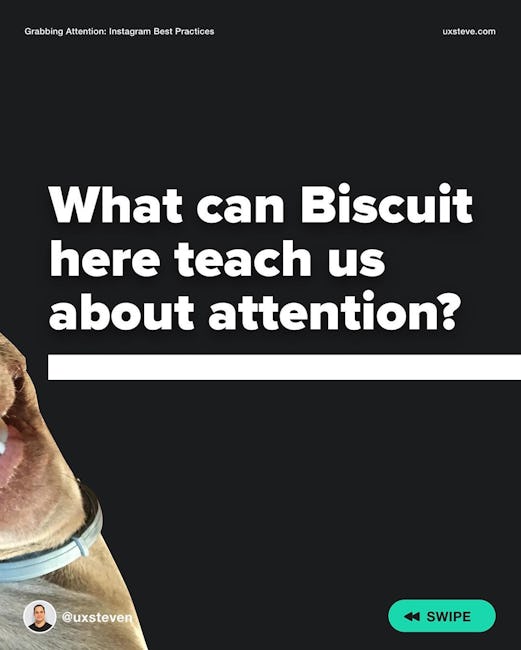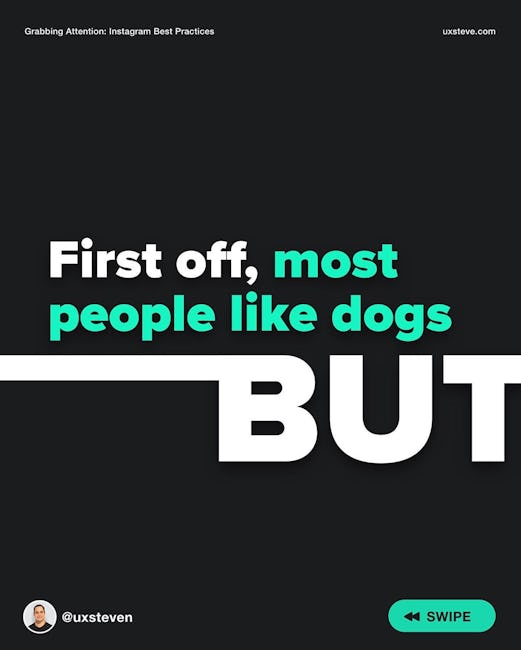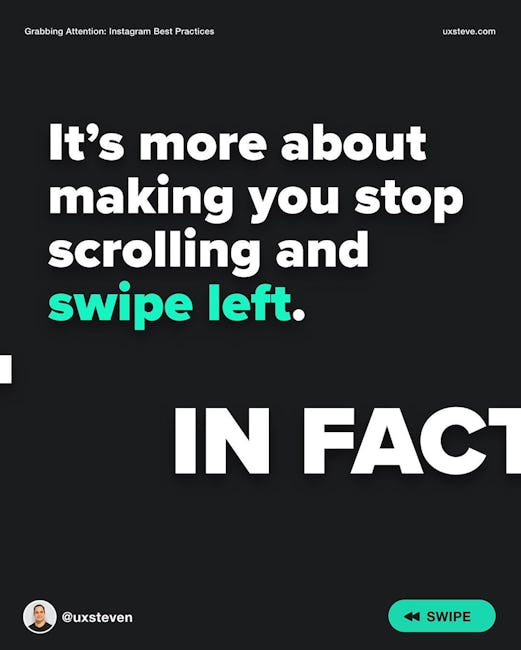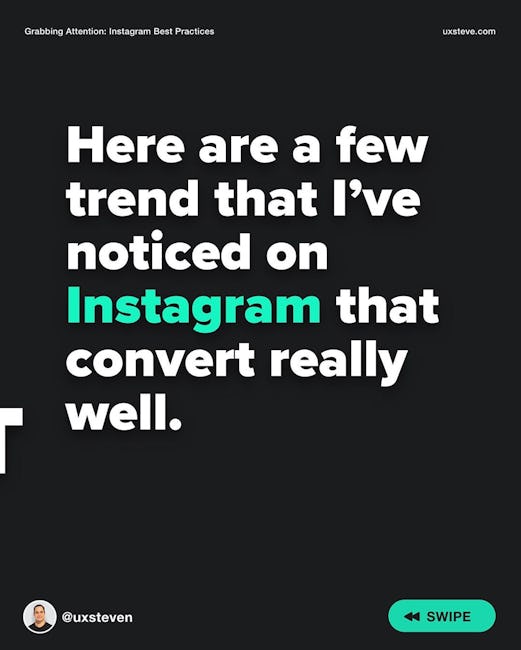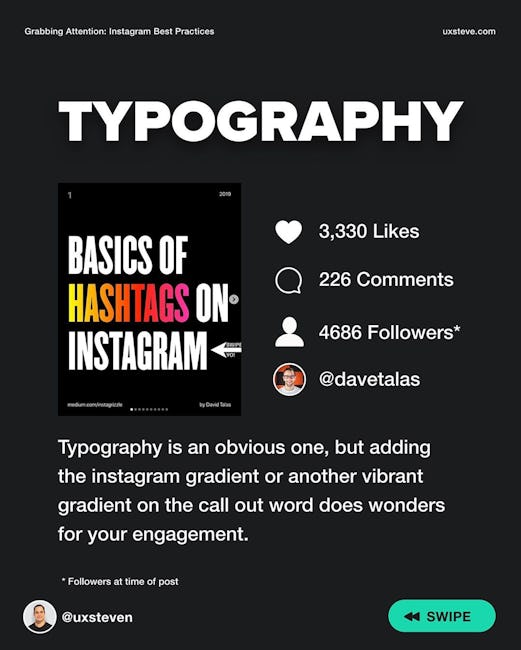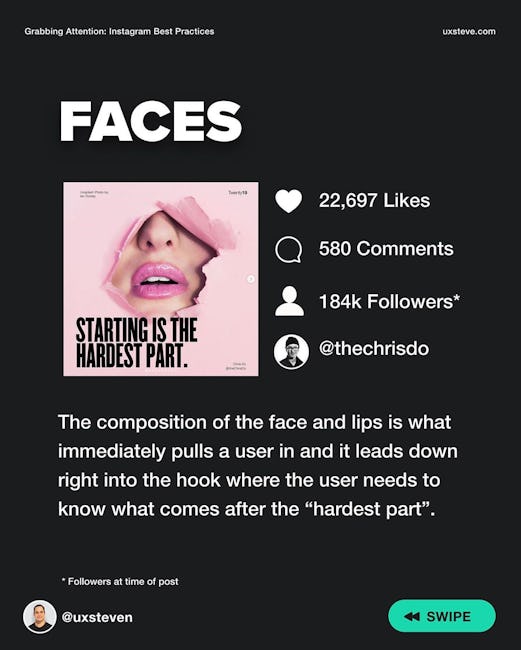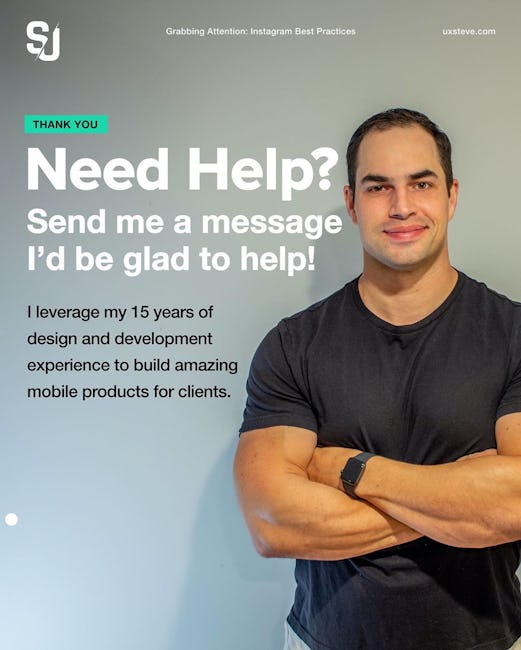 GRABBING ATTENTION HOW THE EXPERTS DO IT
What can Biscuit here teach us about attention?
First off, most people like dogs but
It's more about making you stop scrolling and swipe left INFACT
Here are a few trend that I've noticed on Instagram that convert really well
TYPOGRAPHY
Typography is an obvious one, but adding the instagram gradient or another vibrant gradient on the call out word does wonders for your engagement.
FACES
The composition of the face and lips is what immediately pulls a user in and it leads down right into the hook where the user needs to know what comes after the 'hardest part'
Color
Picking a color for your theme can help build rapport with your audience, especially if what you say is meaningful, they'll associate that color with meaningful and start swiping.
Experiment with different images, fonts, and colors to find a winning combination and then keep testing your theories to see if it sticks.
Remember, just because it works for someone else, doesn't mean it will work for you. But that doesn't mean you shouldn't experiment with it either.
TRY. TEST. LEARN
Need Help? Send me a message I'd be glad to help!
I leverage my 15 years of design and development experience to build amazing mobile products for clients.
More booklets by Steve Mellor
More Marketing booklets
Your recently viewed booklets
See all booklets